45 Ugly Cars That Never Made It To The Fast Lane
By Anthony K January 18, 2022
---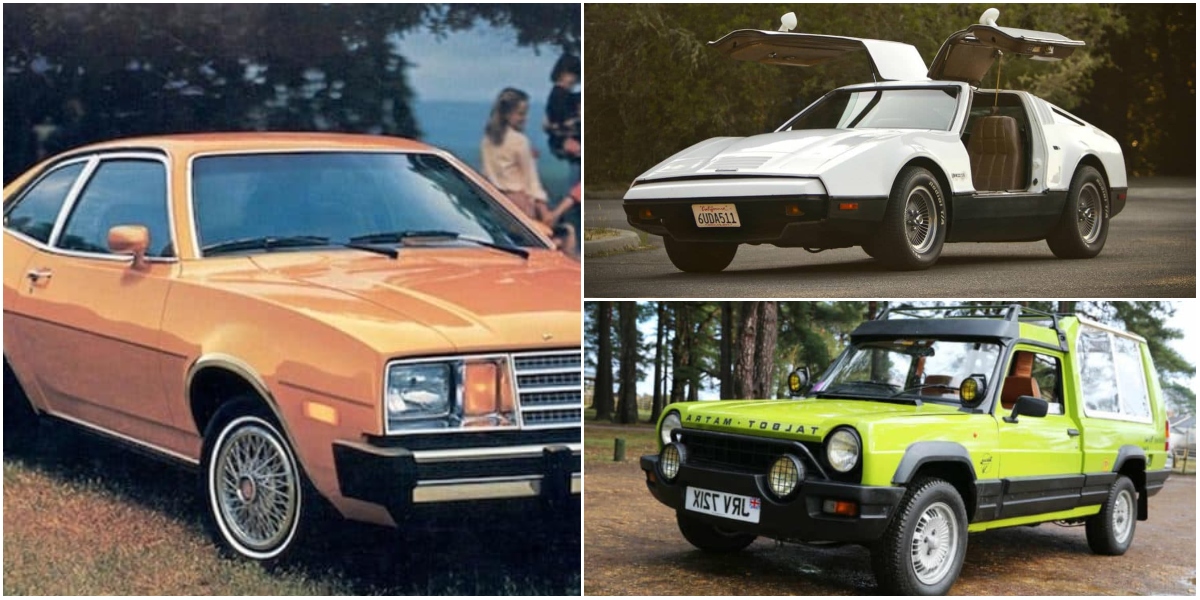 Many cars out there are stunning works of art in the eyes of people who shell out loads of money to show them off in the fast lane. Their paint jobs are flawless, and their engines are a mechanic's dream come true. Think of any Ferrari or Porsche out there, and you know exactly what we're talking about. However, occasionally, engineers design cars that they think are worth an arm and a leg but end up becoming a joke in the car world. This is either because they have a weird design or the mechanics are not up to par. For your entertainment, we've compiled a list of 45 of the ugliest cars on the road. Instead of evoking admiration and starry eyes, they instead attract looks of confusion from onlookers.
DeLorean DMC-12
DeLorean had a dream: he wanted to start his own company and manufacture an amazing car. He took a lot of chances with the DMC-12, both in terms of design and production, by establishing a factory in Northern Ireland, making an investment in a whole new set of manufacturing procedures, and designing a car with legendary gull wings and an all-aluminum body.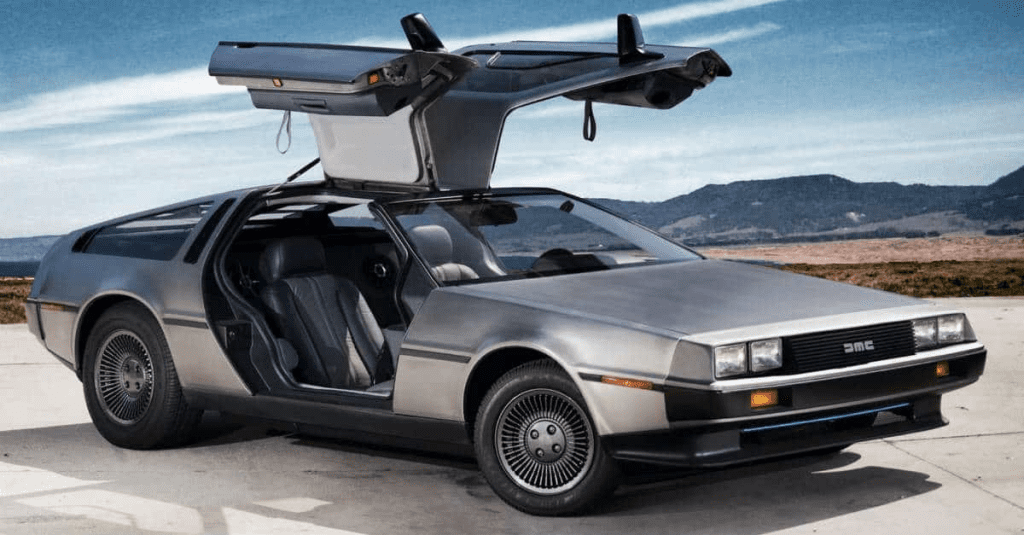 The outcome is an aesthetic jumble that has drawn a comparison to a toaster oven, yet the DMC-12provoked a worldwide following. It was, after all, the famous automobile from Back to the Future. There is little wonder, though, why it is the first automobile on this list.
Bricklin SV-1
The Bricklin SV-1 was an attempt to create a "safe and cheap sports car," which bears as much sense as a "room temperature fire" or a "solar-powered tanning bed." An American businessman who brought Subaru to the New World also brought this bad boy. SV-1 means "Safety Vehicle One," making it one of the most uninspiring automobile names ever.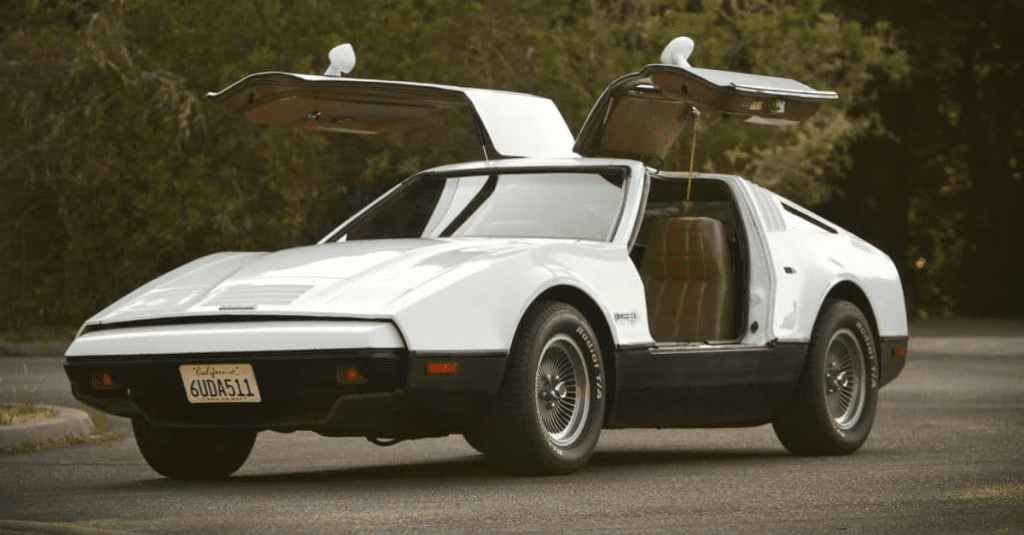 The front end resembles a sad Corvette that has fallen on hard times and is driven to do despicable things for money. The gull-winging doors are supposed to add elegance, but they just appear odd. Fewer than 3,000 were produced, and for good reason: they were unpopular.
Cadillac Allanté
As most of you may recall, the 1990s were an era of "extreme" items and extravagant lifestyles. The economy was thriving, the technological revolution was gaining traction, and the world was shifting into a more contemporary perspective.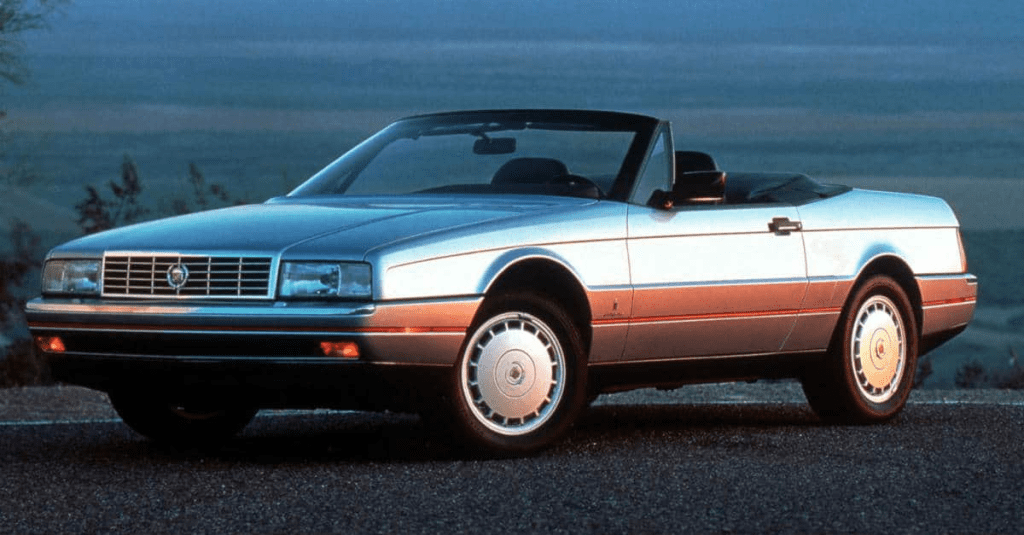 Unfortunately, Cadillac, a brand renowned with history and comfort, tried to snag a piece of the sweet 90s action by adding a two-seater roadster to its already extensive luxury automobile inventory. There's also a hint in the name: the term Allanté was produced at random by a computer and chosen by a group of professionals.
Chevrolet El Camino
Probably the most contentious entry on this listing is the so-called "vehicular hermaphrodite." Back then, the El Camino's not-quite-truck, not-quite-two-door-coup left a lot of potential buyers perplexed. The El Camino is a symbolic 1980s automobile, with its gloriously 1980s boxy front end and a weird mix of paint job hues.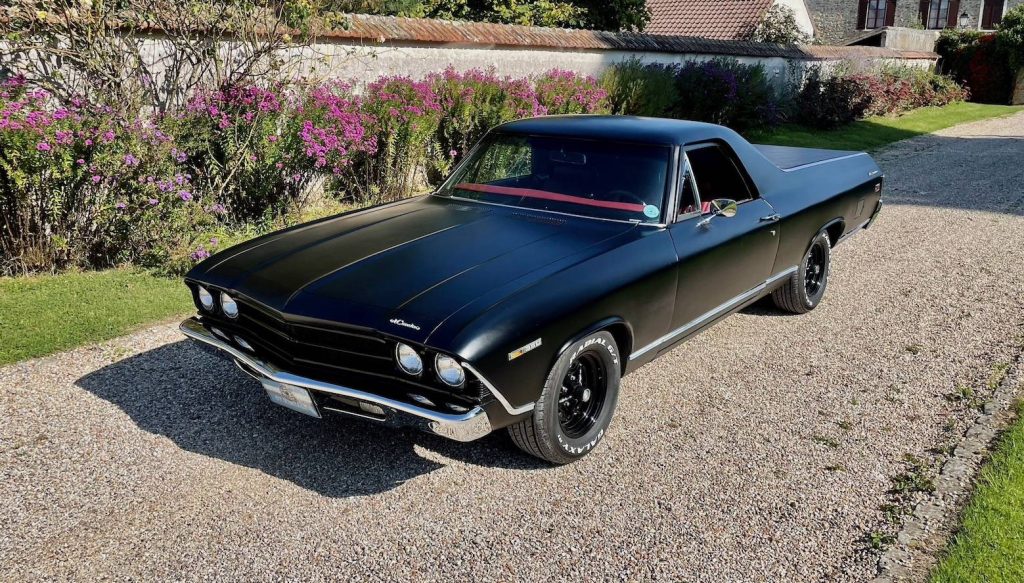 However, it has a considerably longer history. The ambition to create an automobile that was both functional and classy enough for social settings gives the El Camino a noble quality. Was it successful in achieving its goals? Possibly not, but it was a fun fantasy to have for a while.
Buick Skylark
Another classic snore-fest of a car from the mid-1980s is the Skylark. They, like the Sunbird, show up in movies and TV shows to establish a period and place: 1980s middle America. If there is anything you could compose about the Skylark, it's usually coupled with a middle-class comic narrative.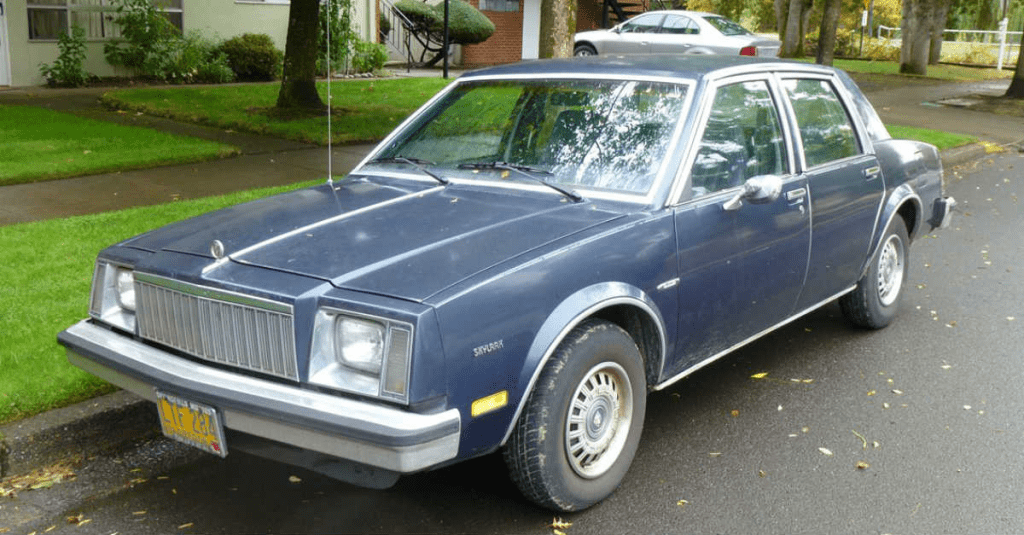 While it used to be a practical vehicle for individuals who should be happy they can provide service to society, it's not a delightful vehicle to travel in. Judging from the looks of it, it is understandable that seeing this car on the road does not occur often.
Volvo 240
You or somebody you knew drove one of these in high school, and if we're talking about family automobiles, we all grew up with them. They most likely received it from an older relative who purchased it because of Volvo's well-deserved record for safety, dependability, or some other reason.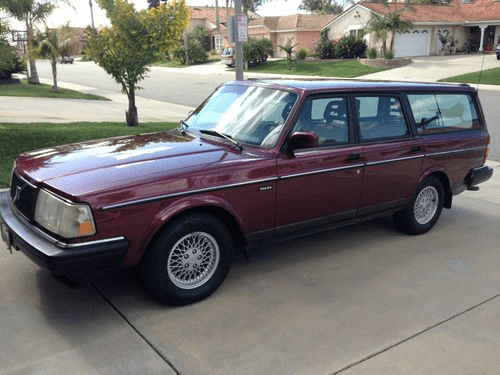 And the 240 was secure and dependable, though not particularly attractive. It didn't receive any awards or nominations for the "World's Sexiest Sedan" because of the notorious "flying shoebox" design. Its squared-off front end has a gentleness to it, but it's far from being a romantic ride.
Oldsmobile Dynamic 88
While you might have never seen one in the wild, they may appear in the background of home photos from the late 1980s and early 1990s, so we presume they're real. This car's 50-year run was defined by dull body designs, construction, malformed front ends, awkwardly positioned headlamps, and stylistic lines that would make a manufacturing engineer cry.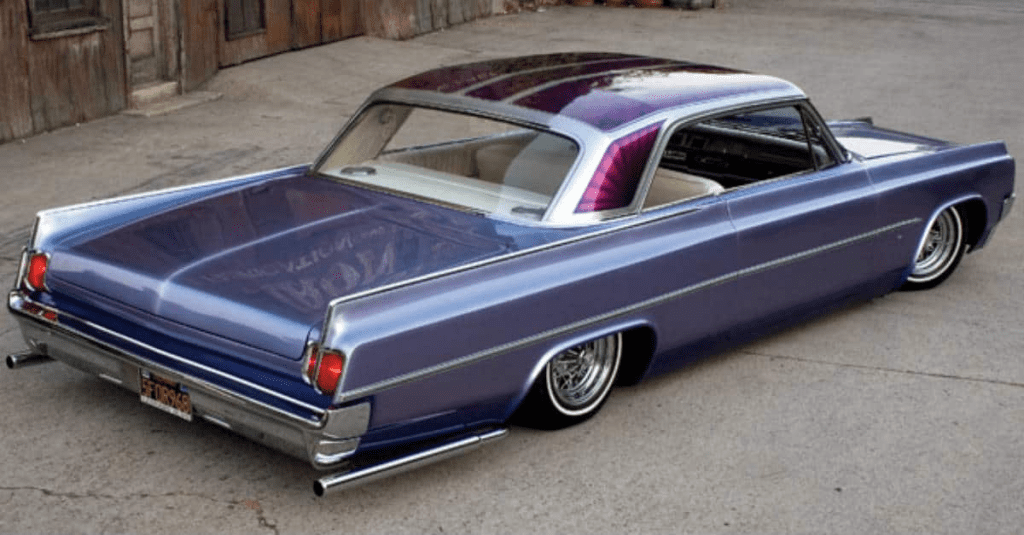 Surprisingly, the first generation, from around 1949 to 1953, are some of the most fashionable depictions of the era's body shapes and are still stunning to look at today. So, what went wrong? Only a handful of senior Oldsmobile executives are aware of the truth, but it's a dreadful secret that they'll carry with them to their graves.
1991 Pontiac Sunbird
Pontiac's mid-sized car was commonplace on the highways that connected Middle American suburbs to the next shopping mall. We rode in them, learned to drive in them, and… well, many of us had some other milestones in them, but that's another story. And we did it all while blind to their ugliness.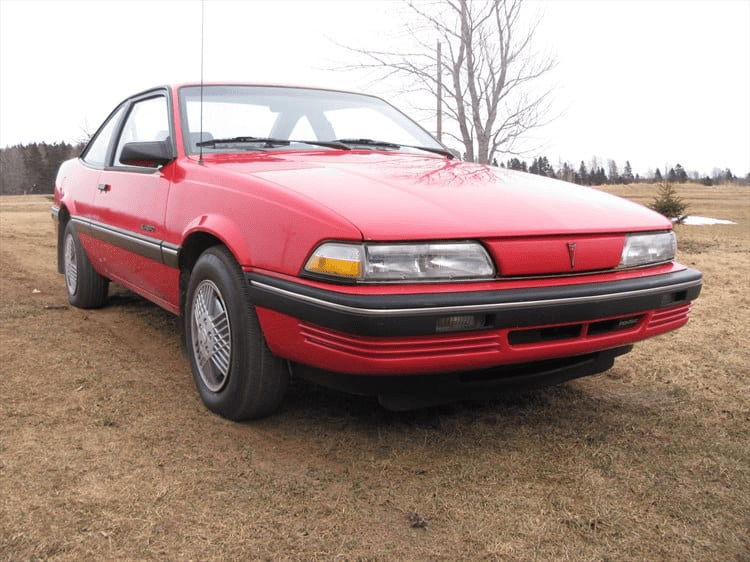 Its large hood and comparatively short windscreen give the casual view the illusion that far too much room was given to the engine and not enough to the passenger cabin. Anyone who has endured a road trip in one of these vehicles can attest to that last statement.
Oldsmobile Bravada
Someone who drives one of these in public earns the title "Bravada," which means "bravery" in Spanish. The Bravada, an offshoot of the S-Blazer/Jimmy series of vehicles, was Oldsmobile's first truck-like car since the 1920s, and we're ready to bet the makers regret this one.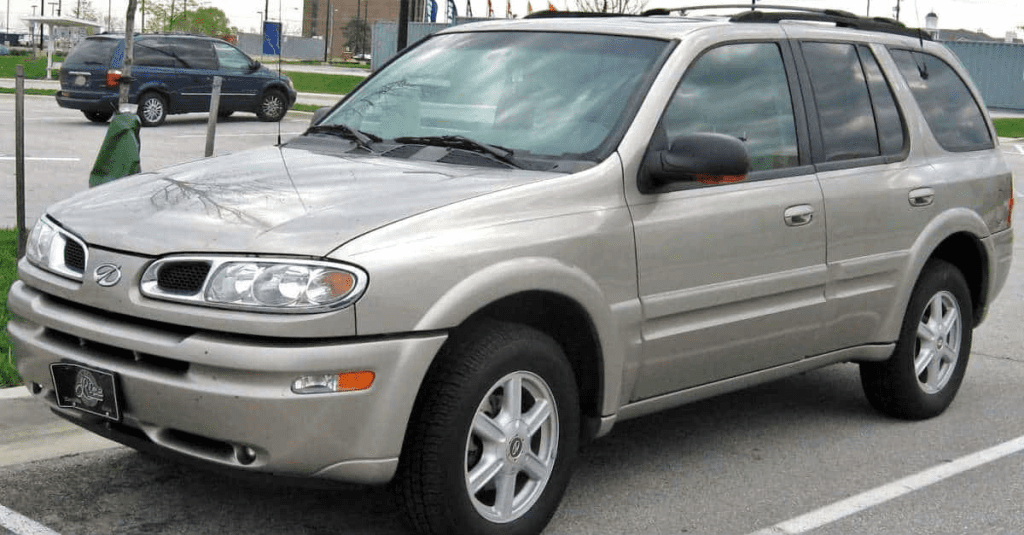 It's difficult to put into words what this monster is, but thankfully, if you look up the car with a white paint job, it conjures just one image: a Stormtrooper's helmet. We love the classic trilogy and are excited about Rogue One, but the Force isn't with this one.
Ford Fiesta, First Generation
Let's get it out of the way: The Ford Fiesta is a well-known minicar that has etched a position in the hearts of drivers who prefer or require a smaller, more utilitarian vehicle throughout seven generations of evolution. The present models appear to be adequate, and there are no issues with them.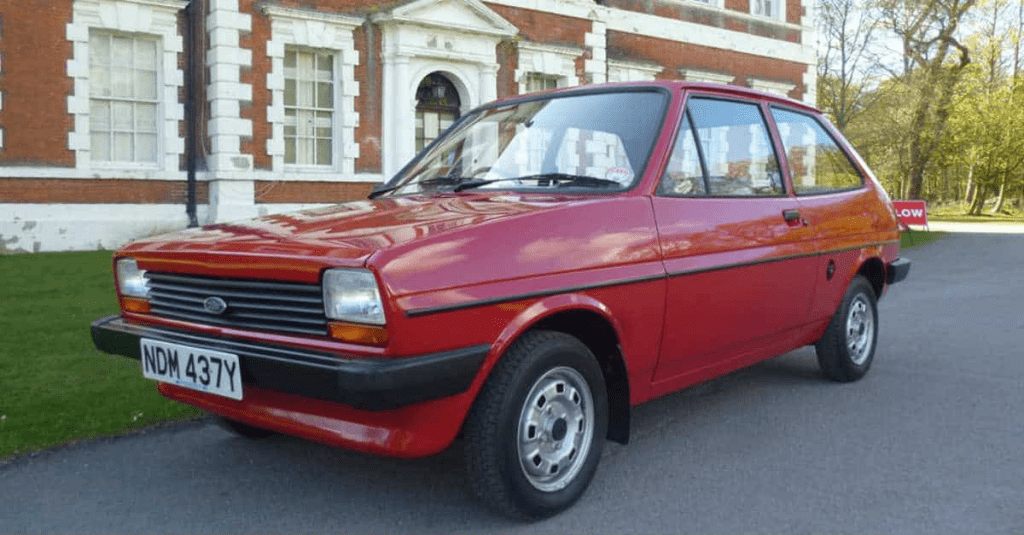 The first generation, built in the 1970s and 1980s, was, on the other hand, unattractive like boxes stacked atop boxes, with improvised grills slapped on the front. It appeared to be a derby vehicle built in a garage by a couple of kids. So, even from humble beginnings, wonderful things can occur.
Nissan Juke
The body has a high waistline, giving it laughably small windows and an awkwardly formed front end with a grill mimicking the face of a frog that had a close, failed contact with the wells of a massive truck, reminding us of a "coke bottle style" in the 1960s and 1970s. Simply put, it appears to be a bit awkward.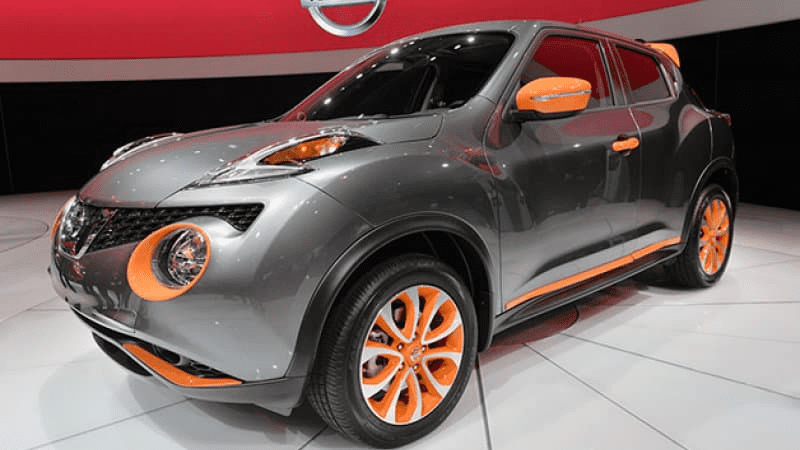 It's almost overdesigned to the point of ugliness, with lines that go nowhere and wherever at the same time. And what about the name: Juke? Jukebox? What could it possibly mean? Is this a foreign phrase that we've never heard of before? This just aggravates the situation.
Tata Indica
It's always a risk buying a supermini automobile. They make a lot of sense since they're cost-effective, space and fuel-efficient, and simple to park in congested areas. Making one that doesn't come with many problems, on the other hand, is difficult. The Tata Indica's creators were not up to the task.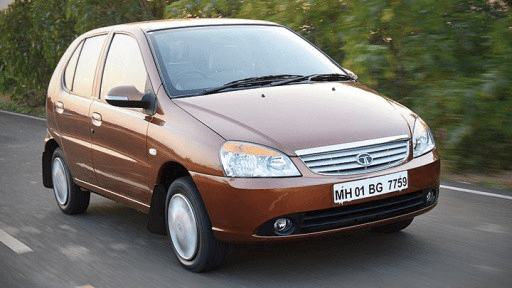 The vehicle's undeniable compact body appears short. Its steering wheel's angle is sharp enough to exclude any possibility of headroom in the cab. The poor performance is insufficient to compensate for the vehicle's aesthetic flaws. Overall, this car was definitely not worth the hype.
Edsel Ranger
There aren't many of these left on the road nowadays. Mostly because Edsel went out of business a long time ago, and for a good reason. With its malformed fins, weird body lines, and honestly nearly-obscene front end, the body design seems like a mockery of a 1950s automobile.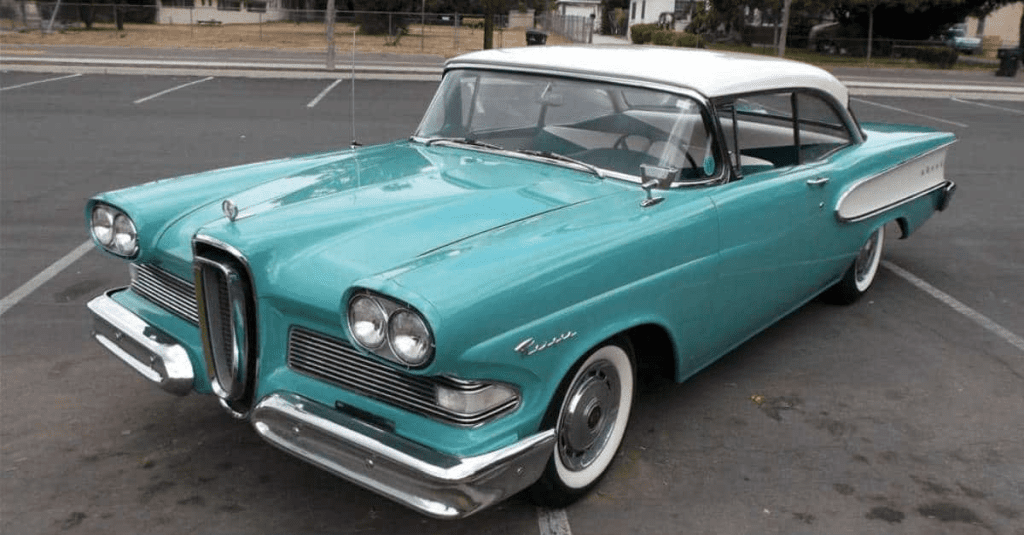 Despite its many amenities, the Edsel Ranger was only produced for two years, from 1958 to 1958. That, we believe, is sufficient evidence that shows how the American customer felt about it. From the looks, it is fair to conclude that this might not be among the prettiest car you'll ever see.
1987 Oldsmobile Cutlass Ciera
The 1980s were a strange era: the music was fantastic, but the visual effects of hair, shoulder pads, and so on, were all horrendous. A good example is the 1987 Cutlass Ciera. This is the typical "Dad Car" from the 1980s. Every suburban household had one, used it regularly, and was largely unconcerned about it.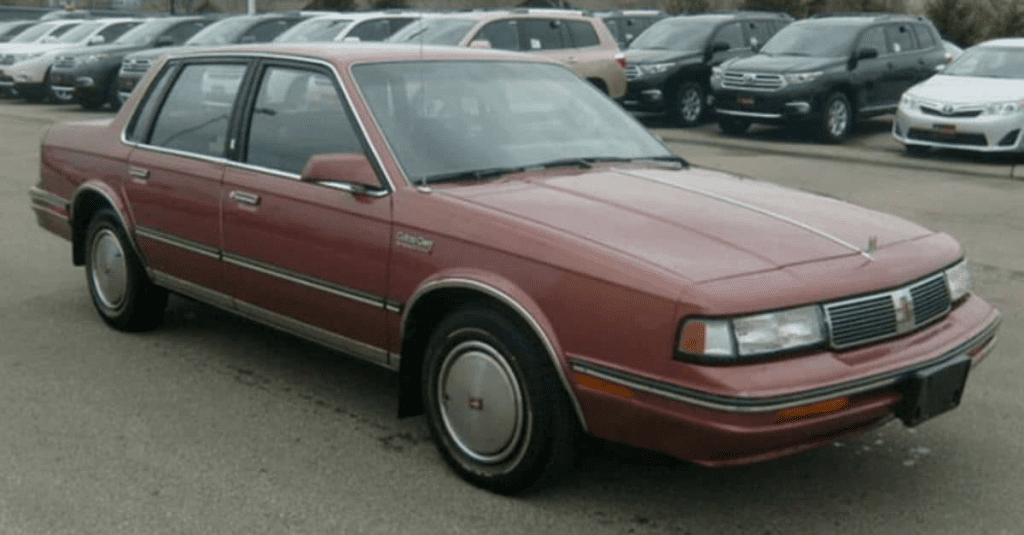 We all probably learned to drive in one during the 1990s when they were quite popular used vehicles. What else shouts 80s American culture louder and prouder than filmmakers using them to construct a sense of time and space? That's all well and understandable, but this car is a truly hideous shoebox.
Volkswagen 181 (the "Thing")
To be truthful to the "Thing," function took precedence over design in this situation. The Thing is an offshoot of several military vehicle projects on which different Western European countries engaged in the 1960s and 1970s.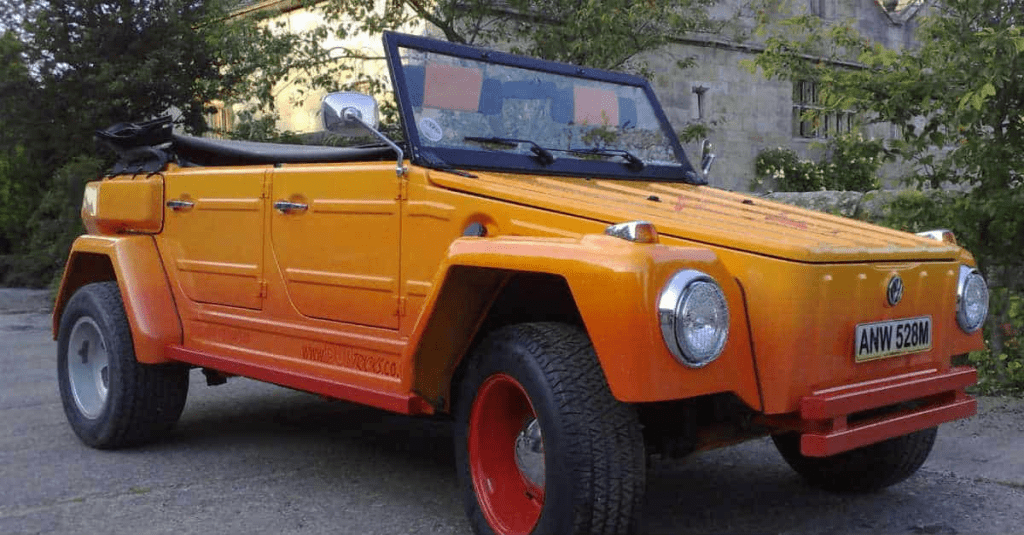 So, its part-jeep, part dune buggy, part garbage can appearance is a technique of cramming the optimal result into the most cost-effective and long-lasting container possible. Thus, once again, we have a dichotomy: the dominance of efficiency and engineering over any consideration of aesthetics. Still, it's a classic, which has its allure.
Daewoo Tico
The Tico was a city automobile made by Daewoo from 1991 to 2001 built for the congested traffic situations in its homeland of South Korea. It's difficult to put into words why this is so unpleasant. It's not bad, but it's also not good. It's the perfect definition of unremarkable.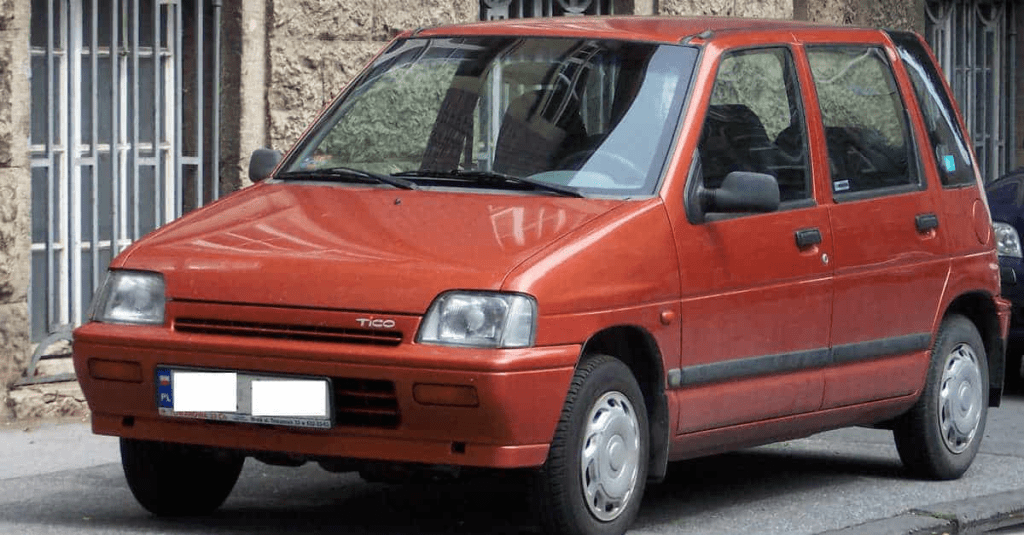 This, predictably, did not catch on in the United States, the United Kingdom, or Western Europe, but it did find a home in Eastern Europe, specifically Romania. If the weather is exceptionally bad, Ticos are said to be seen all over the streets of South Korea.
Subaru BRAT
To be honest, you'd be upset if we told you there existed a Subaru BRAT and that we want you to use it. Take your pick when it comes to your whole existence, but you'd be offended. We're suggesting that the name itself is ridiculous.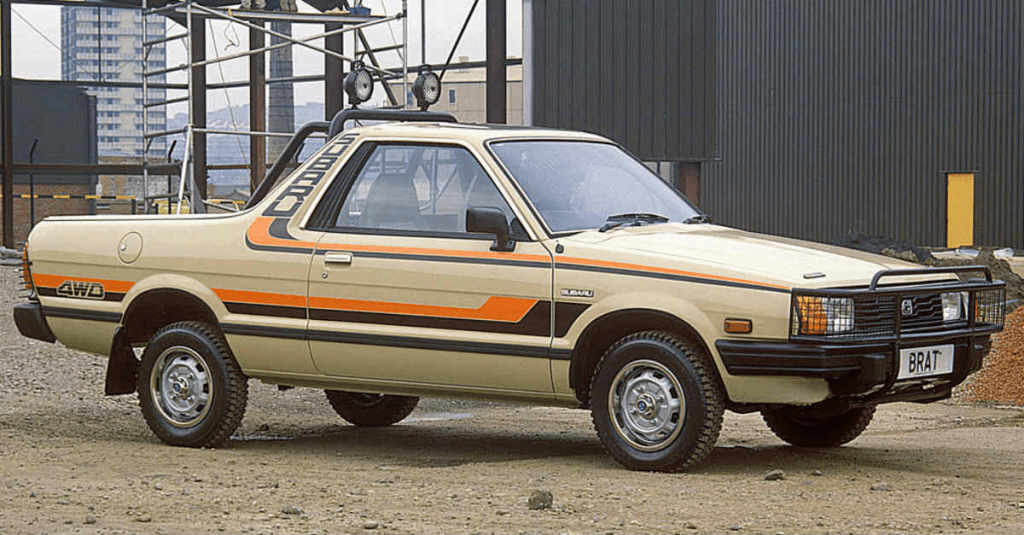 The vehicle's design is equally immature. In our opinion, it's a toy-like baby pickup truck. The bed is just too little to be anything other than a farce, the front end resembles a Gremlin, and the cabin is far too tiny to be comfy. We don't know who this was made for or who built it, but it's a blunder.
Wartburg 353
To be honest, nothing attractive has the word "wart" in the title, which is another hint, at least from an English-speaking standpoint. This isn't just a case of cultural prejudice: this is an ugly car with an unpleasant backstory.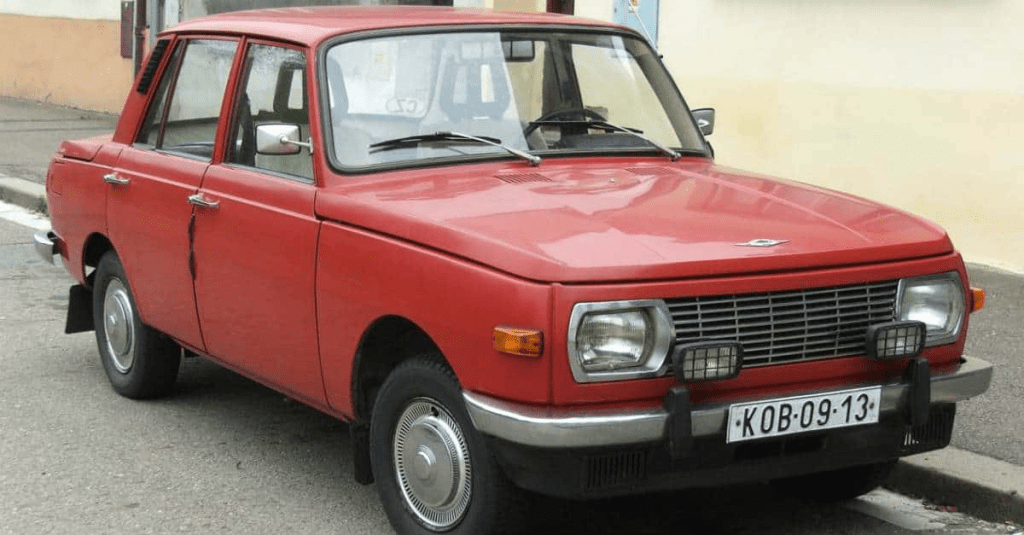 It's a mid-sized minivan from East Germany, when, at the time, many people couldn't afford to buy a car. And it's probably a good thing they couldn't because the Wartburg 353 was prone to understeering, especially in bad weather, thanks to its weirdly balanced body. When the skies were clear, it performed admirably, but the constant prospect of death made up for it.
Matra Rancho
The Matra Rancho design was an attempt to be used off-road. We say attempt because it was a minimally modified version of an old pickup truck rather than a full-fledged 4×4 designed to go beyond the blacktops. The engine wasn't particularly powerful, the front-wheel-drive system wasn't exceptionally responsive, and that's before we get to the point where the body design is simply inept.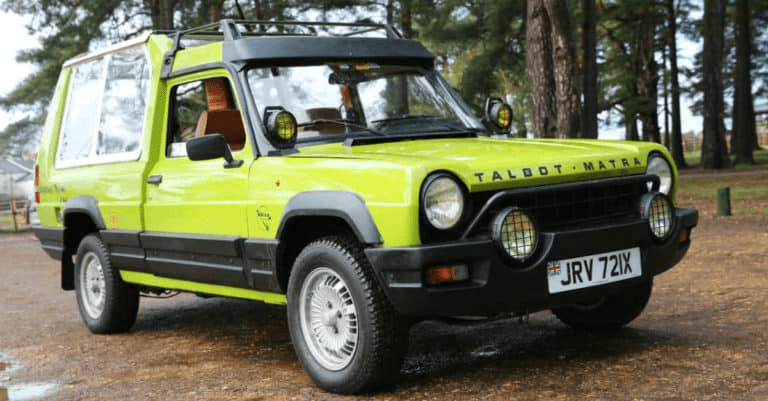 Although it's unclear to determine, there is something that does not add up about this car. Despite having all the essential elements, including large lamps, an off-road body, and a cargo bar on its roof, this motor vehicle seems to come out as a parody rather than a vehicle.
Citroën Ami
This initial entry from France is a four-door supermini that was built in 1961 to reflect the prevailing status quo of Europe. Regardless of its several advantages, the Citroen Ami withdrew from the market in 1978, being the best-selling car in France up to that point.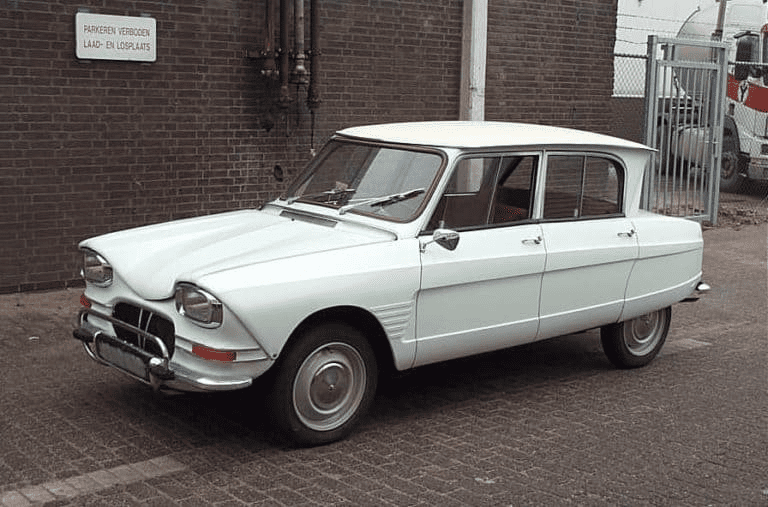 The major concern of this vehicle appears in the rear. While the front may look alright, one can only wonder what is the logic behind its swept-over design. It seems like a hybrid of a sedan and station wagon, whereas the result offers a minimum amount much functionality.
Lightburn Zeta
Lightburn and Co. were Australian car manufacturers who had little fame outside their native land. Unfortunate or otherwise, there is not so much that seems to meet the eye of their Zeta brand. Its design might be excused because Lightburn entered the car business as creators of washing machines and cement mixers.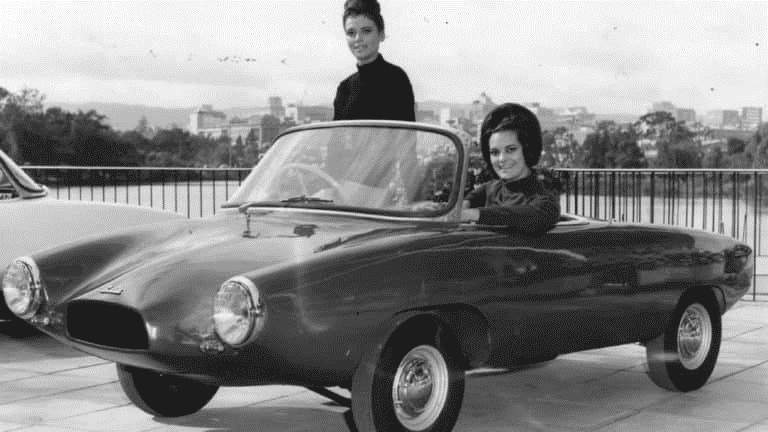 This car resembles a bug-eyed sedan with a peculiar asymmetrical body. Additionally, it has weak-looking wheel wells and a windshield that is outrageous. It is a no-brainer that this car was not intended to be a sports car. However, it is unclear what the engineer had in mind, which explains why few of its kind were ever made.
Fiat Multipla
The Fiat Multipla is another example of a weird vehicle. It has a pointless bulging windshield frame. Another strange feature of this vehicle has to be the two offset sets of headlights that might be impressive and entertaining to kids.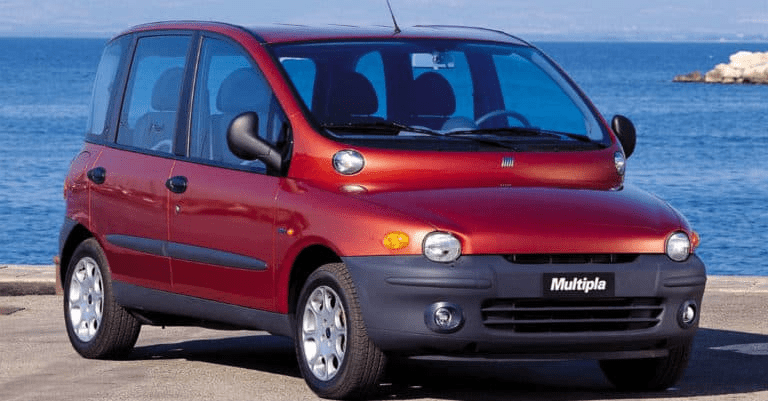 Unlike their counterparts, Jar-Jar, this vehicle evoked mixed reactions. In 1998, Top Gear Magazine dubbed it the ugliest car of the year. However, on the other hand, it received praise for its flexibility and performance as a family car.
Sebring-Vanguard Citicar
This car was designed in 1974 by the US-based Sebring-Vanguard as a response to the prevailing oil crisis. The results were horrible, to say the least, owing to its disco shoe shape and the fact that an electric motor powers it.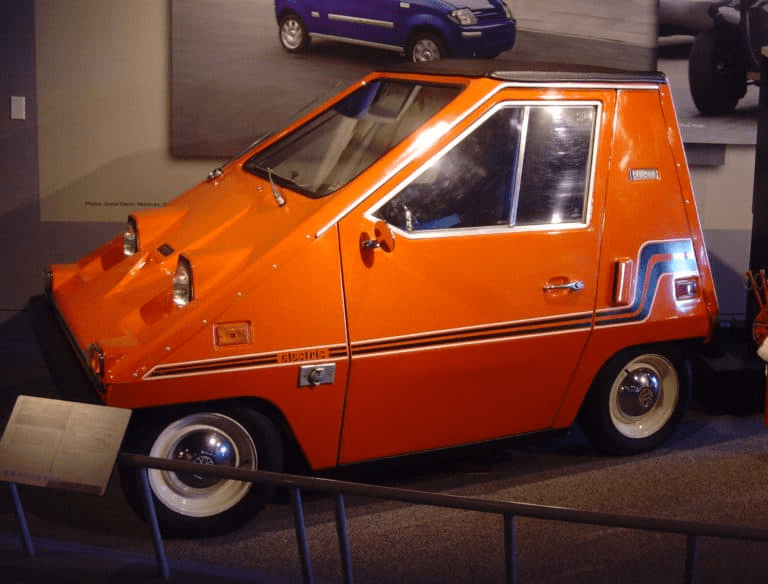 Albeit an ambitious vehicle, it was looked down upon because of its performance and appearance. It became a major turnoff with a top speed of 36 miles per hour. Although interests in electric cars continue to grow, their production came to a stop in 1979. Citicar is currently more than a historical relic.
Nissan S-Cargo
Built in 1989, this car is the first and arguably the most misguided attempt on the unrelenting effort to reestablish retro body styles. It was particularly dominant in the last decade of the 20th century. From its inspiration, this vehicle was meant to be a delivery van or personnel transporter.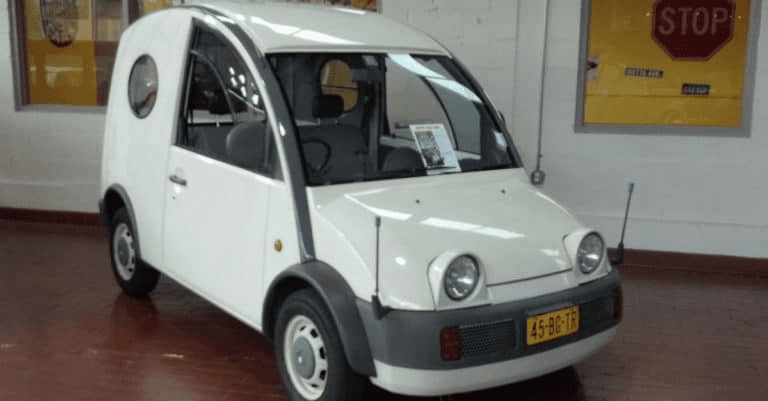 Its name originates from its snail-like appearance. Aside from its look, the car's performance was mediocre as well. It was difficult for it to establish a foothold in the marketplace. Understandably so, it would be weird driving your family in such a car.
Bond Bug
Bond Bug is a creation of Bond Cars Ltd, later known as Reliant. The idea behind its make seems satisfactory. It was meant to be an affordable car for urban and suburban living. Its engine design is quite economical, and it tends to save on space and weight.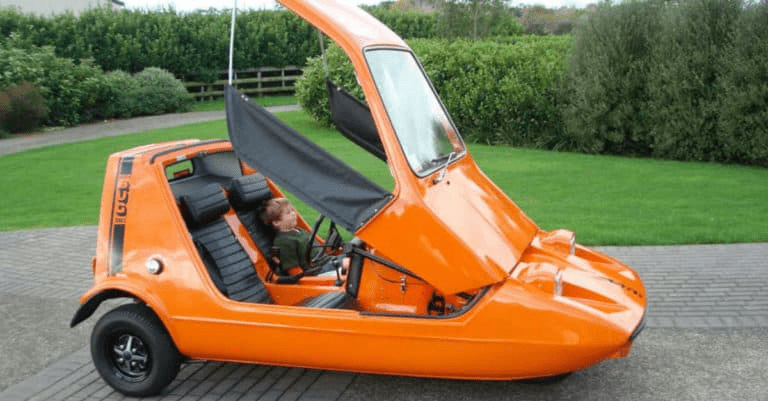 In addition to its three-wheeler form, it has a body that resembles a beach buggy and a strange flip-top door. From afar, this model looks like something built by a kid using leftover model spares. It is without a doubt not a serious car to use for your daily errands.
Nissan Cube
This common model by Nissan made it to our list. The car resembles a cube with neatly placed windows, living up to its name. However, its appearance is unappealing to many eyes. Thanks to its whimsical design, the Cube stands apart from its boxy competition, but that's about all it has going for it.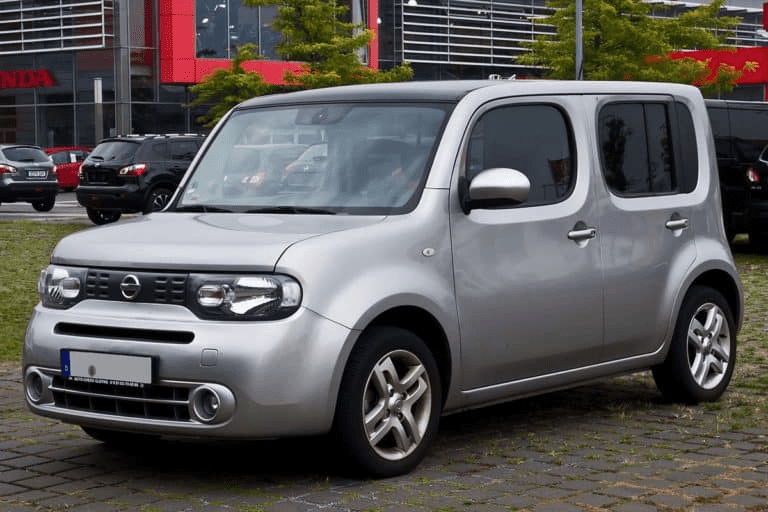 Its acceleration is sluggish, and the suspension is geared more for luxury than cornering performance. The Nissan Cube is an unimpressive vehicle to drive. While the ride is pleasant and comfortable, the car can feel too soft and unable to turn fast, which is unusual for a compact car.
Yugo
Even though it was a communist-made car marketed in Reagan's America, consumers lined up to purchase one. In a single day, Yugo America sold an incredible 1050 automobiles. What goes up must, however, come down. There were severe difficulties with the product's quality. The car moved slowly, reaching 60 mph in 14 seconds and reaching a top speed of 86 mph.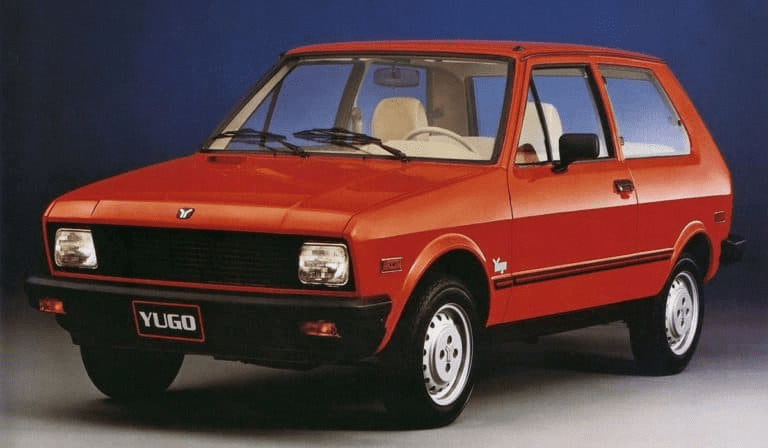 The car failed crash tests, sales sank, and it was immediately mocked by everyone, such as Saturday Night Live, Jay Leno, David Letterman, and The Simpsons. Kids made jokes about it, and one Philadelphia dealer advertised a "Toyugo" special, but most purchasers turned down the complimentary Yugo that came with their Toyota.
AMC Pacer
The AMC Pacer will almost certainly be on any list of notable classic cars in American automotive history if you ask any vehicle historian or enthusiast. The Pacer was a gimmick car produced by the now-defunct American Motors Corporation (AMC) from 1975 to 1980. It included a variety of odd characteristics.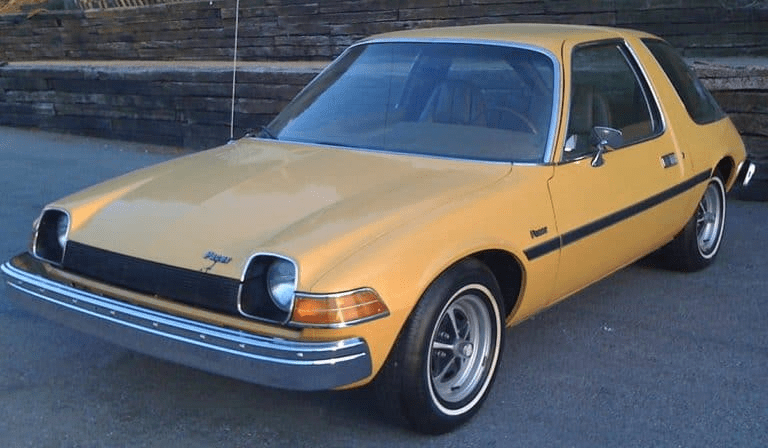 What's even more terrible is that the Pacer's demise was foreseen. In his approach to the car's design and marketing, AMC CEO Roy D. Chapin Jr. demonstrated a stunning level of irresponsibility, making it go even more downhill (pun intended).
1983 Chevrolet Cavalier
For the 1980s, this was a decent-looking automobile. It didn't run well, though. The 2.8 MPFI V6 should be avoided. It was one of the worst engines GM had produced. It took a long time to accelerate and required extensive repairs. Driving was inexpensive, although it might have been less so.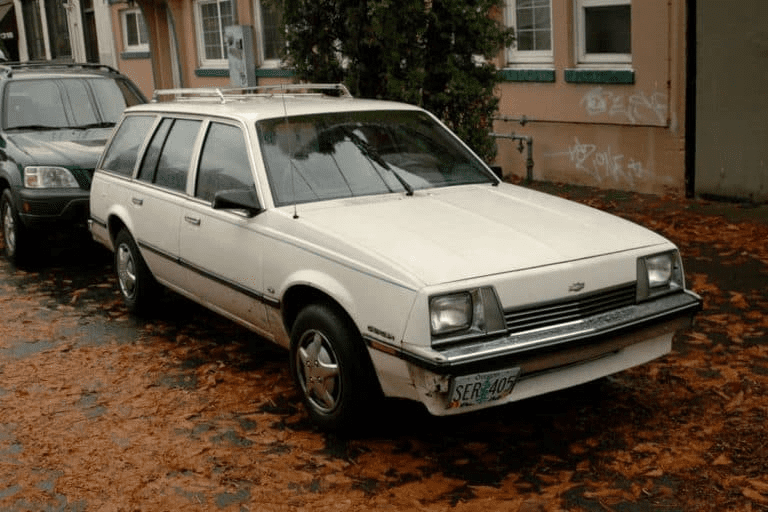 It's also one of the ugliest automobiles ever made! But it has a good fuel economy. All in all, it's simply a typical 1980s tiny vehicle with a mediocre four-cylinder engine. It was a reasonably reliable automobile until you put a piston rod into the motor.
Ford Pinto
The Ford Pinto is a subcompact car that was manufactured and marketed by Ford Motor Company in North America from 1971 to the 1980 model years. The Pinto was the first subcompact vehicle produced by Ford in North America.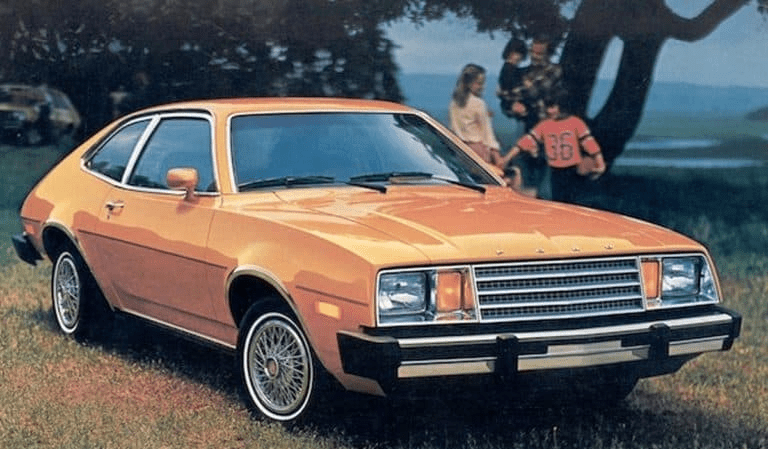 The Pinto's safety reputation has been a source of debate since the 1970s. After multiple deadly fires caused by fuel tanks puncturing in rear-end crashes, the company's fuel-tank design drew media and government investigation. A later review of the Pinto's overall safety found it to be equivalent to other 1970s subcompact automobiles.
Renault Twingo
Designer Patrick Le Quément wanted Twingo's front face to resemble a smiling face, but it looks to us like Twingo has just been given a terrible scare. The Twingo, as absurd as it appeared on the exterior, was even crazier on the inside. The instrument panel was situated in the middle of the dash.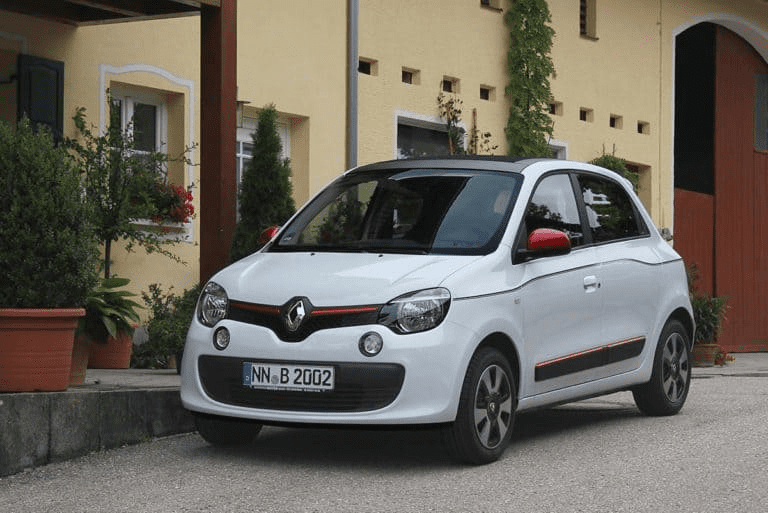 Its seat upholstery resembled wrapping paper for a five-year-old's birthday present. What's with the antenna being mounted on the driver's side mirror, anyway? Is this so you can rip it off and point to anyone who laughs at your vehicle? You'll need a lot of repair antennas if that's the case.
Volkswagen Thing
The VW Type 181 was originally intended for the German military in the late 1960s, but it was released to the public in 1980 under various names, including the Trekker in the United Kingdom and the "Thing" in the United States. Who knows what the German Wehrmacht or anyone else required from a Mini Moke-inspired biscuit tin.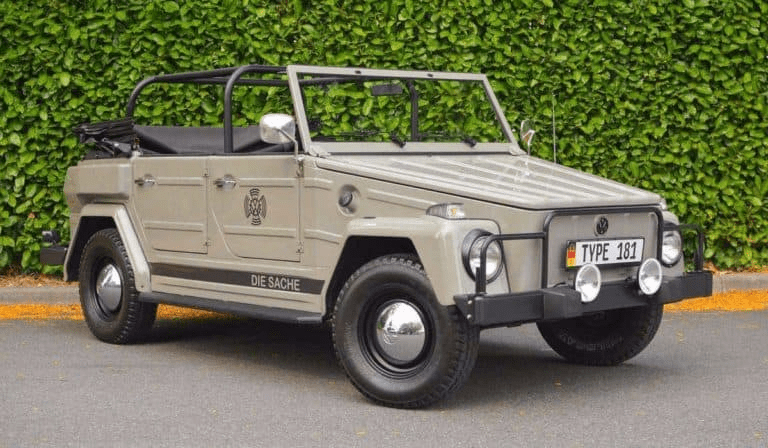 You can't argue that you have no idea what you're getting yourself into when the car's official name is "Thing." On the other hand, it seemed like you were driving in a cardboard box when behind the wheel. However, it might now be deemed a little more retro and cooler.
Trabant
East Germany attempted to construct its own replica of the Volkswagen Beetle four decades ago. It would be an injustice to suggest that this experiment was a failure. The only thing that looks decent on this automobile is the Rolling Stones insignia on the hood, which is poorly created and has a bad aesthetic.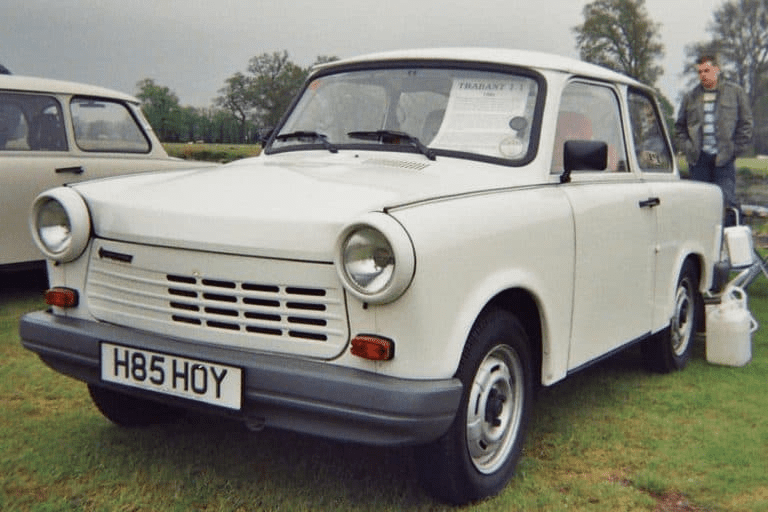 The Trabant is a little car that looks like it belongs in a Shriner's garage, but it gets significantly fewer smiles. Unfortunately, when we try and squeeze ourselves into the backseat, we feel claustrophobic. It's definitely not a roast trip kind of car.
Plymouth Signet
The Plymouth Signet was one of the Enormous Three cars that were released, and it goes without saying that it was huge, big, and ugly. The makers created this automobile to resurrect the Plymouth brand, which was on the brink of bankruptcy.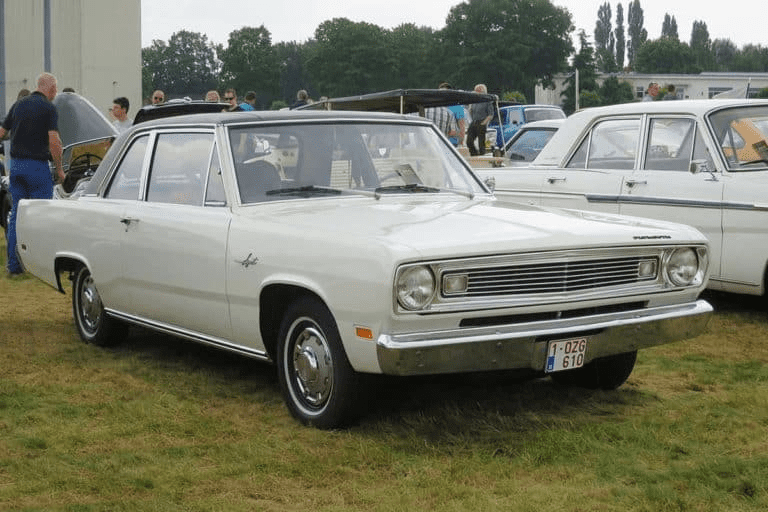 Because of the firm's negative feedback from past model releases, Signet designers went down a safe path when it came to the design and general look of the automobile. The Signet was a popular model that lasted until the late 1960s, when it was withdrawn.
Mercury Capri
It's easy to see why the Mercury Capri made this list of unattractive cars just by looking at a picture or witnessing one pass you on the street. The Mercury Capri was promoted as a sportscar. However, it was more of a station wagon in appearance. The car was first only available in Australia, and it wasn't until years later that it was imported to the United States and sold there.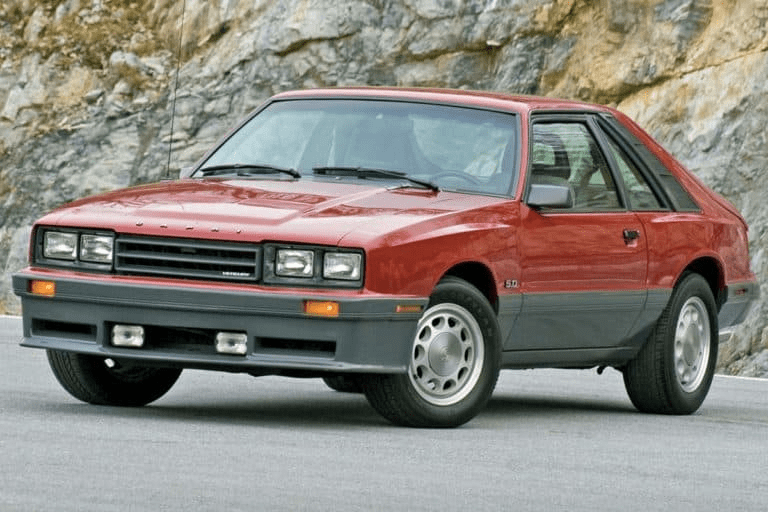 Is this a muscle car in the making? The Mercury Capri RS Turbo was marketed as both a convertible and a sports vehicle, although it doesn't appear to fit into either category. Its angular body gives it a boxy appearance, but it also bends in the wrong places, and the weirdly curved back window is distracting.
Cadillac Cimarron
The Cadillac Cimarron is an automobile that most people have never heard of or remember because it was a massive re-branding disaster for the company. It was unremarkable, with an out-of-date, unsightly boxy body that turned off potential purchasers.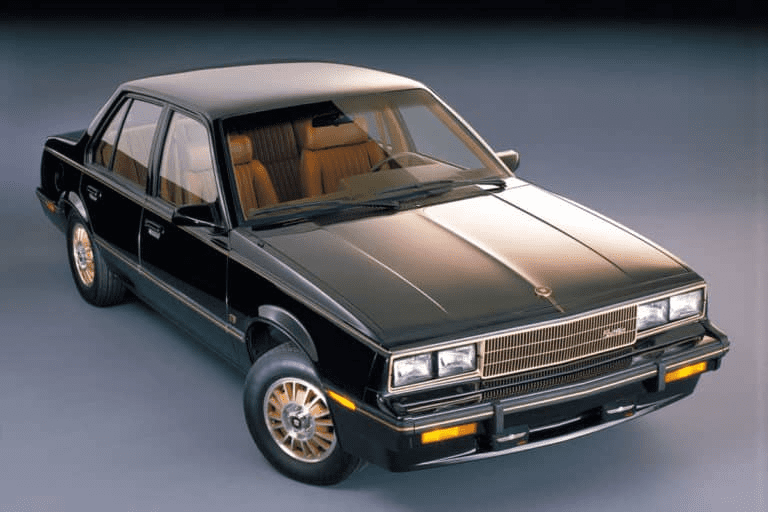 Before its public release, Cadillac executives admitted that they thought the car would be a commercial disaster and perhaps humiliating to the corporation, but decided to sell it nonetheless. They really need to listen to their own intuition.
Geo Storm
In the 1990s, Isuzu produced the Geo Storm, which was considered a sporty automobile. The Geo Storm was named after a spectacular meteorological phenomenon, yet it came in unappealing tones and had a strange body shape like many others on this list.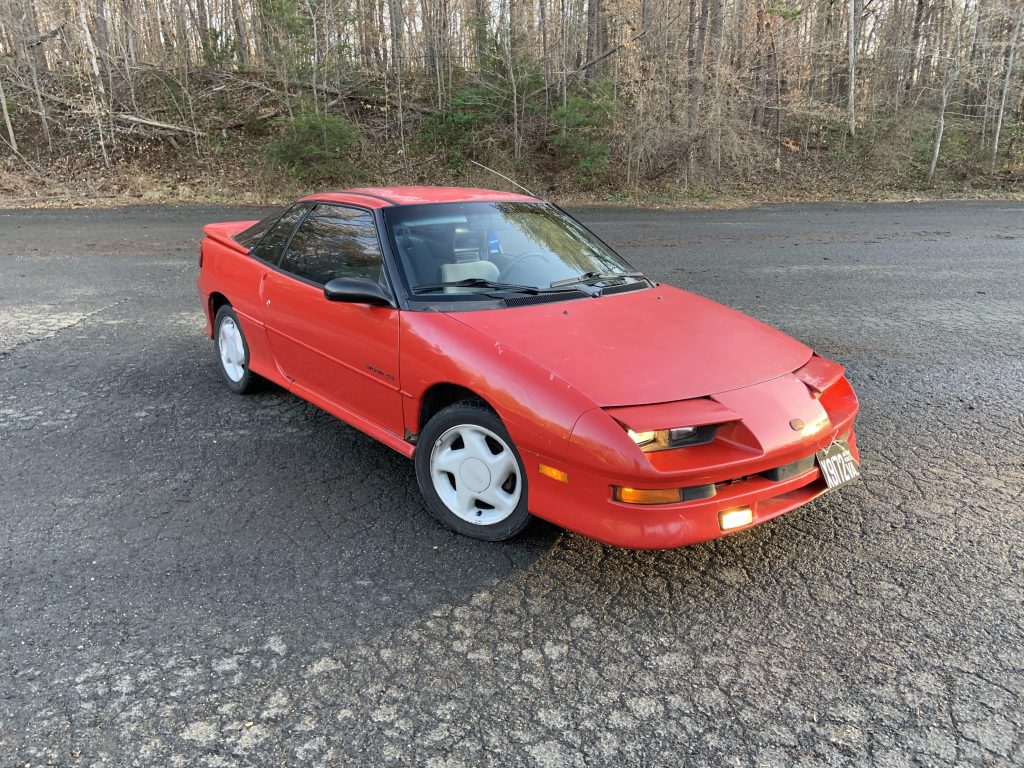 Its horsepower was one of its most significant flaws. The Geo Storm's top speed was only 108 mph, which was disappointing for a sports car. The Geo Storm, often known as the "wagon back," was only in production for three years, ending in 1993.
Buick Electra
The Buick Electra was a full-size car that looked more like a steel surfboard with wheels than a decent and attractive car when it was initially debuted in the late 1950s. However, it didn't gain the hype or recognition that Buick was hoping for.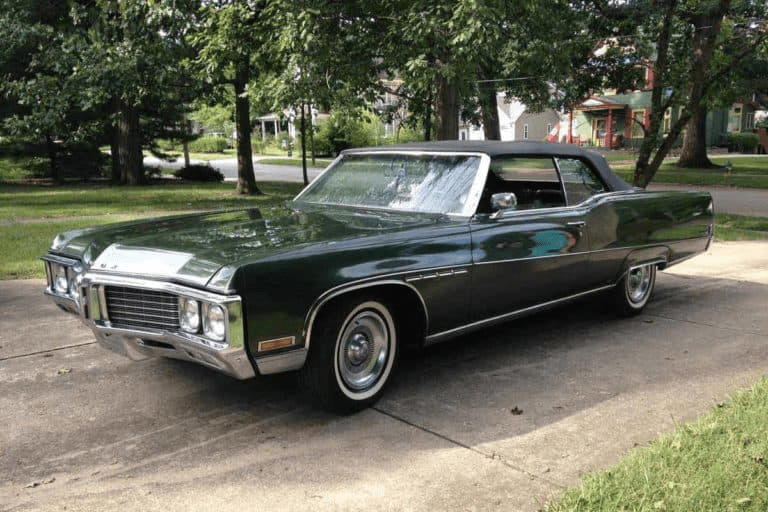 It was promoted and sold as a luxury vehicle, even though it offered neither luxury nor high-performance qualities outside of the title. Not only that, but the car was 18 feet in length from head to tail, making it difficult to drive and park.
Ford Maverick
The Ford Maverick, which was produced from 1969 to 1977 and was intended to compete with the Volkswagen Beetle, is this unattractive entry. The Ford Maverick was billed as a subcompact "import fighter," yet it resembled a sad dog with a wide bottom lip more than a sensible vehicle.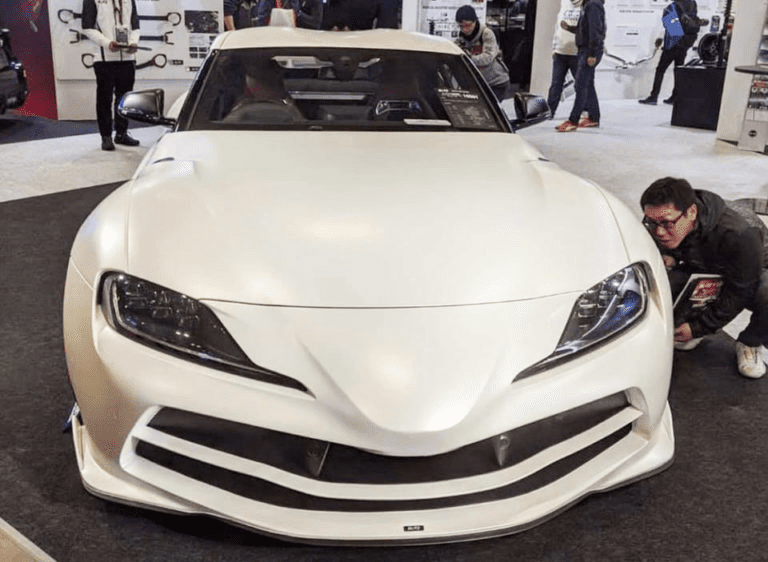 If the color options didn't seem awful enough, Ford added insult to injury by naming them Anti-Establish Mint, Hulla Blue, Original Cinnamon, Freudian Gilt, and Thanks, Vermillion. Also, many people say that it looks exactly like a Blobfish.
Dodge Aries
The Dodge Aries was one of the first K automobiles introduced by Chrysler in 1981, and it was a simple, unattractive, boxy car. It was available as a sedan, hatchback, or station wagon and was produced for eight years before being replaced by the Plymouth Acclaim in 1989.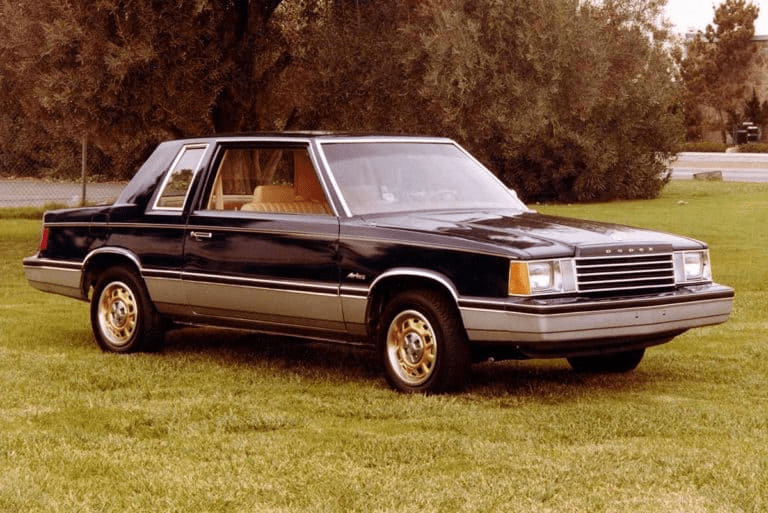 Dodge was in the midst of a major economic crisis as a result of poor decision-making in previous years, and they sought to create a vehicle that would help them regain financial security. The result was this ugly car that failed to gain favor among enthusiasts.
Studebaker Convertible
Some things, like the Studebaker, should be left alone. The convertible's extra-long fenders give it a spacecraft appearance, and it was an eyesore in comparison to other 1950s cars. It never gained the recognition the automakers thought it deserved as a convertible.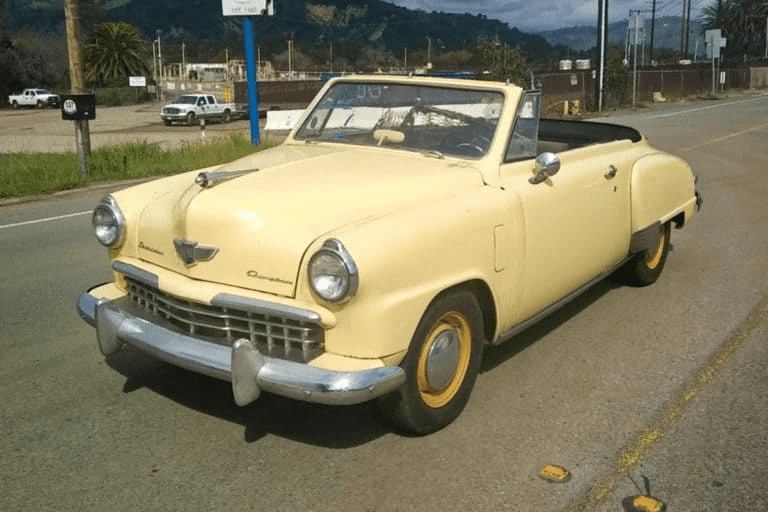 Since the Studebaker Convertible's chassis was inadequate for a convertible, it was never mass-produced. Studebaker continued to make better-looking cars until the late 1960s, when the manufacturer fell insolvent and closed its doors. However, car enthusiasts definitely don't want to remember this one.
Chevrolet Celebrity
The Chevrolet Celebrity, a square compact automobile produced throughout the 1980s, was another car that thrived on being simply acceptable and functional. The Celebrity's moniker is entirely misleading for a simple automobile designed to obtain high gas mileage and transport the average family.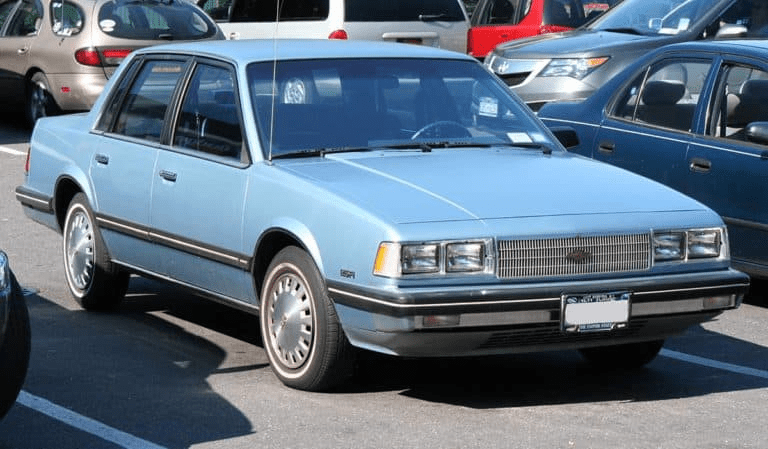 The Celebrity doesn't make up for its lack of charm with features or alternatives, either, because it was simply lacking in this department. After Chevrolet withdrew the station wagon model in the 1990s, it was succeeded by the Chevrolet Lumina.
AMC Gremlin
The AMC Gremlin's name was a natural fit for a car that looks like a hunched-over troll. Intended as a sports car, it is fair to conclude that this car did not live up to its expectations due to its defective appearance and lack of performance.
Drivers of this pile of junk, like the water-hating critters of the same name, may be enraged that they are driving a vehicle that resembles a baby carriage. The American Motor Corporation sold the Gremlin from 1970 to 1978 before ceasing production in 1988.
Ford Taurus
Because of its low price and wide availability, the Ford Taurus was a highly popular car in the 1990s, but it was also somewhat unattractive. It had a circular body, odd front, and rear lamps. This explains why the company would later cease its production.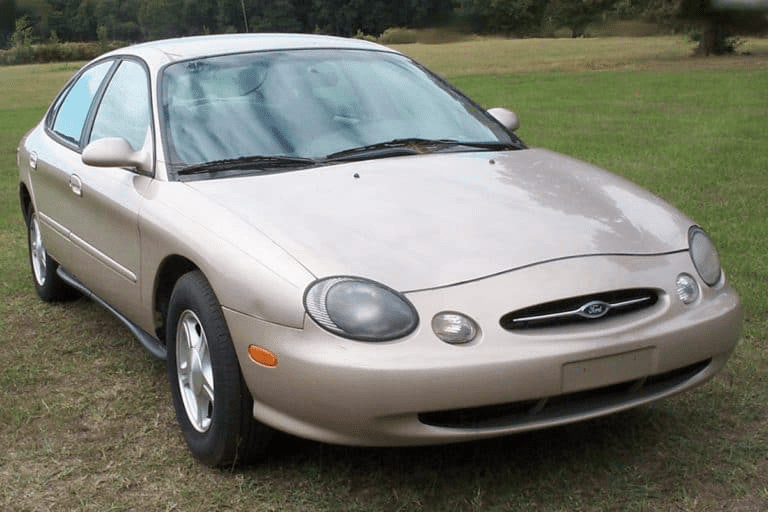 The Ford Taurus resembles a lopsided forlorn cupcake from the side, and the vehicle didn't provide much in the way of frills or upgrades, other than a standard cassette player and radio. It was the most attractive to people above the age of 60 who wanted a practical car.
Aston Martin Lagonda
The Aston Martin Lagonda was designed to be revolutionary and ahead of its time, but it has yet to reach a point where its design is appealing. It is hard to know for certain whether the car will eventually pick up in terms of sales.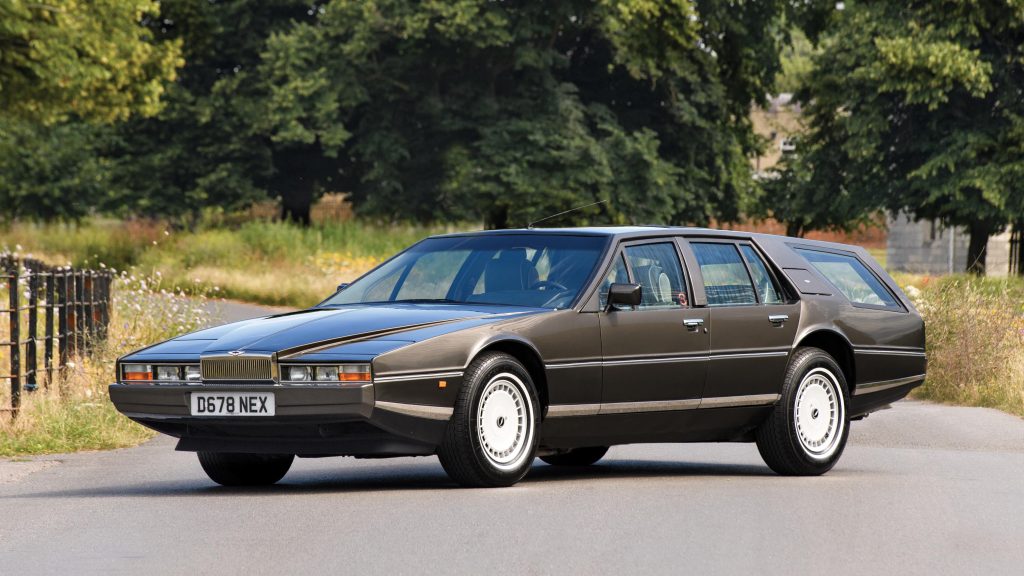 The Lagonda's general body is flat and wide, and from afar, it could pass for an extended Skylark rather than the six-figure automobile it was. Only 25 of these automobiles were sold between the late 1970s and the mid-1980s, and each took 2,200 man-hours to produce.