Ticket Magnet, Not Chick Magnet: 40+ Cars Very Likely To Get Caught Speeding
By Vukosi M December 12, 2022
---
Speeding tickets are a nightmare! As a driver, all you want is to enjoy your ride without having to worry about getting pulled over. At best, you're late to your destination, but the worst-case scenario can be a fine and points on your driving record. But, let's admit it, those fears don't stop us. Sometimes, we get carried away and forget that we're mortals on the road — especially when the music is on full blast!
If you're an adrenaline junky with a need for speed, then you're already a magnet for speeding fines. But it's not just your driving skills you need to pay attention to — your choice of vehicle can affect how many times your speed comes into question.
So, if you're thinking of upgrading your ride, make sure it isn't a ticket generator. Here's a list of the top 50 cars most likely to earn you a speeding fine.
48. Ford Windstar
Here's an unlikely offender. When putting this list together, we were just as surprised to see a station wagon would make the cut. After making its debut in 1994, the Ford Windstar quickly became the perfect family vehicle because of its spacious interior and practicality.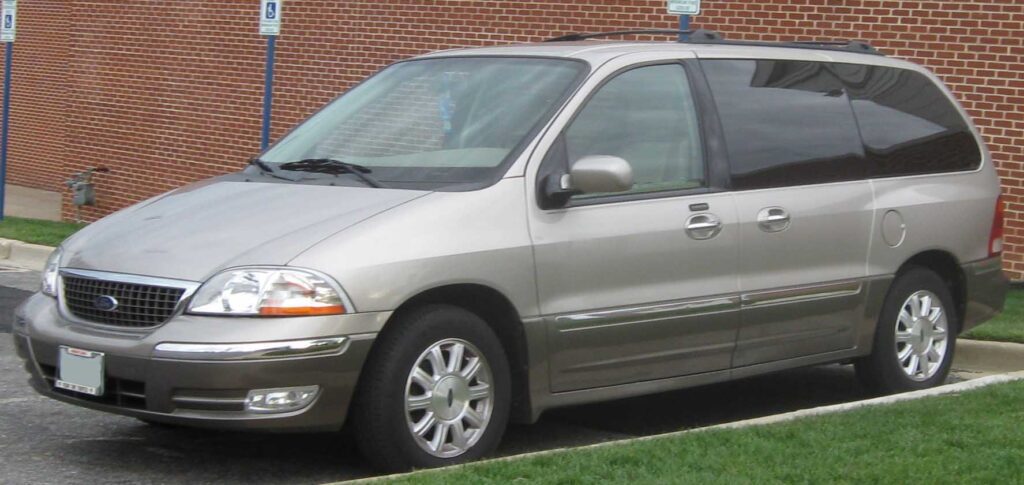 Despite the vehicle's high fuel consumption of 21 mpg, owners don't seem to mind putting their foot on the gas and getting a speeding ticket while at it. What remains a mystery, though, is where the family is rushing off to!
47. Toyota FJ Cruiser
The Toyota FJ Cruiser is as powerful as it looks. Behind the fierce grill, the SUV boasts a 4L V6 petrol engine capable of delivering 200kW of power. It is no surprise that 28% of drivers have received traffic fines.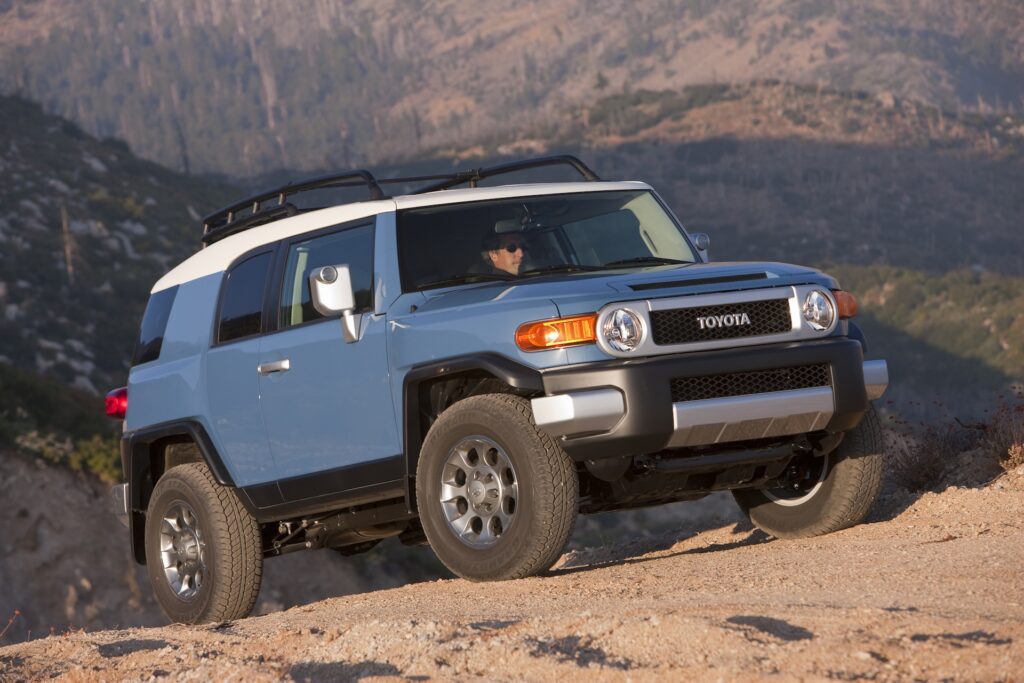 As an off-road vehicle built for difficult terrain, driving around town on paved roads with the FJ Cruiser is an absolute breeze. The lucky few who were able to get the SUV before it was continued can attest to the vehicle's impressive speed.
46. Saturn Aura
Don't be fooled by the mid-size sedan's appearance; when it comes to the Saturn Aura there's more than meets the eye. Although the Aura comes in different models, there's a V6 engine version whose speed capabilities will leave you windblown.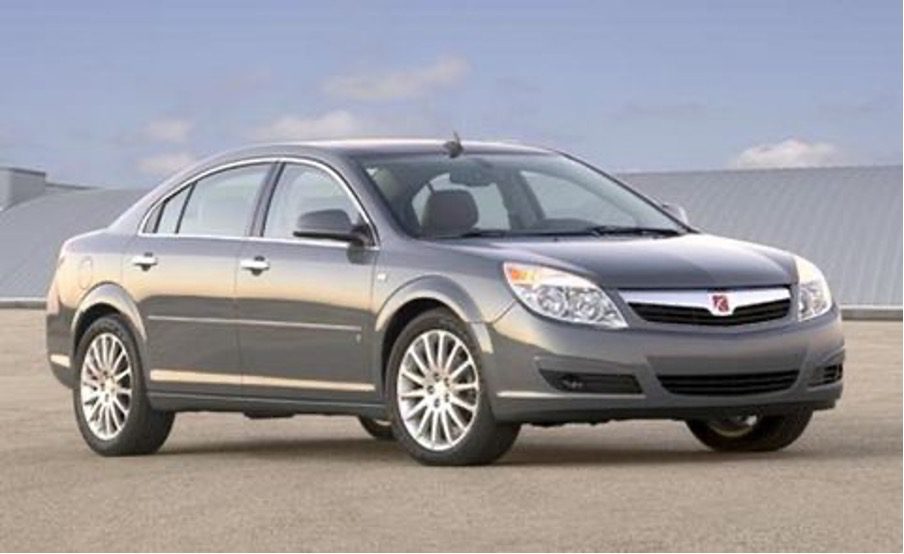 The sedan made its first debut back in 2005, but it remains well acquainted with the speed trap. Owners clearly enjoy making the most of the Aura's performance, which probably explains why so many of them have received speeding tickets.
45. Scion xA
The Scion xA does not quite fit the image of a road racer with its 103 hp at 6000 rpm, but it certainly earned a spot on our list. Drivers have attracted speeding fines faster than the vehicle's shift from zero to a hundred.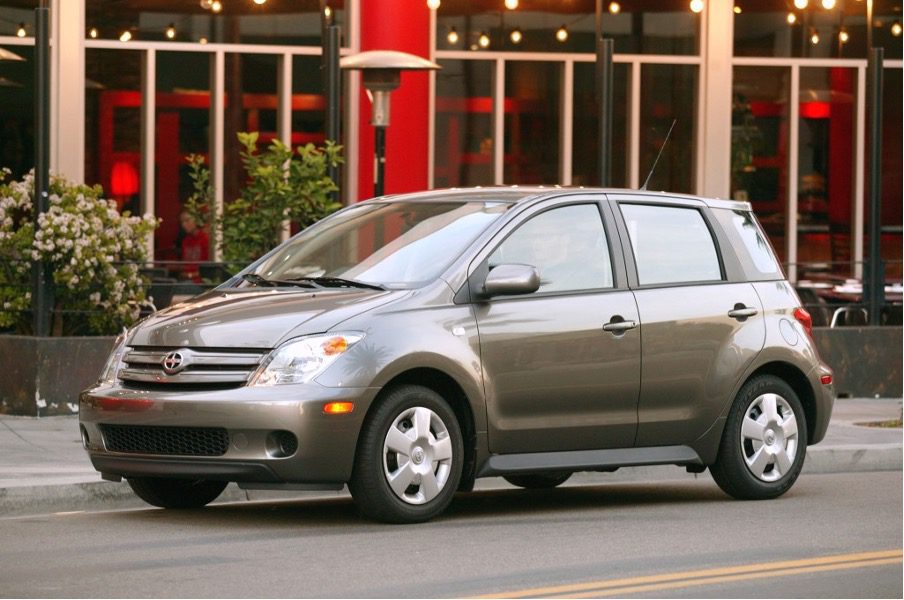 The last model of the Scion xA to come off the assembly line was produced in 2006, just two years after its debut on the market. Even if it's not as common on the road now, the xA's legacy lives on.
44. Suzuki Reno
If you walked past this unsuspecting vehicle in the parking lot, what would your thoughts be? Would you suspect any form of a traffic violation? Well, we certainly wouldn't, but guess what? Those glove boxes have their fair share of speeding tickets.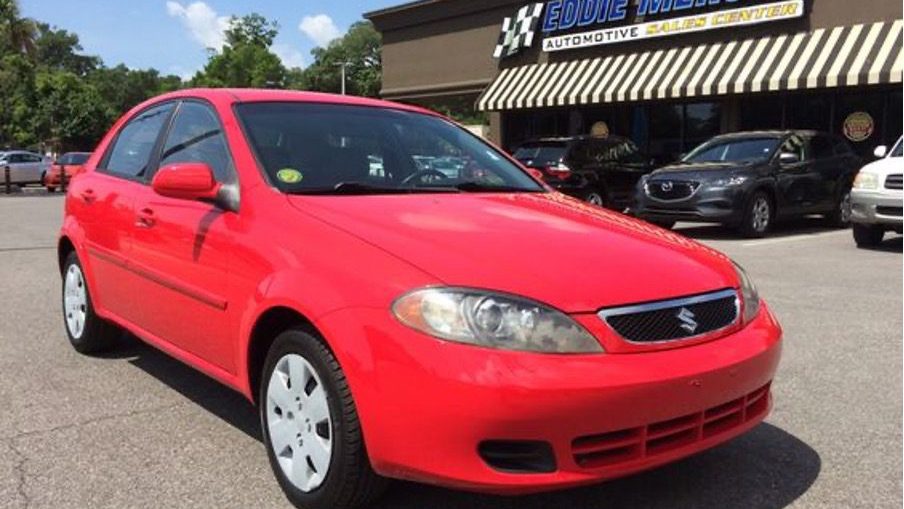 If you think the car looks familiar, then you've probably seen the Daewoo Lacetti — the only difference between the vehicles is the name badge. Both rides were produced by Daewoo starting in 2002 and were later discontinued in 2008.
43. Mazda 2
Hatchbacks are pretty cute cars, don't you think? Since its debut in 1996, the Mazda 2 has managed to constantly reinvent itself with newer models winning various awards — including the 2008 World Car of the Year award. But drivers know it for something else.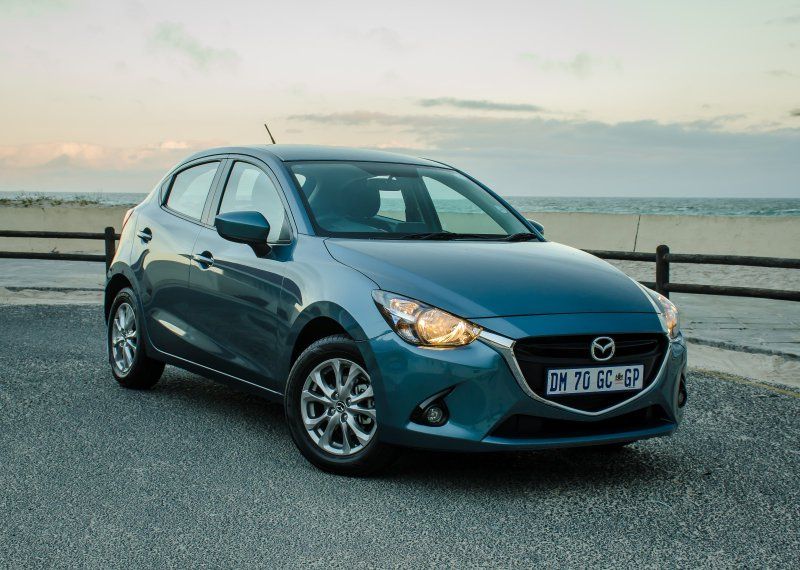 Despite the impressive technical track record, the Mazda 2 has found itself on this notorious list of ticketed cars. You can blame that on the overwhelming amount of drivers who seem to find it difficult to keep their foot off the accelerator.
42. Mercury Topaz
This blast from the past has proven that it still has some punch, even giving traffic officials a run for their money. Pun very much intended! The Mercury Topaz made its first appearance in 1984 and was discontinued a decade later.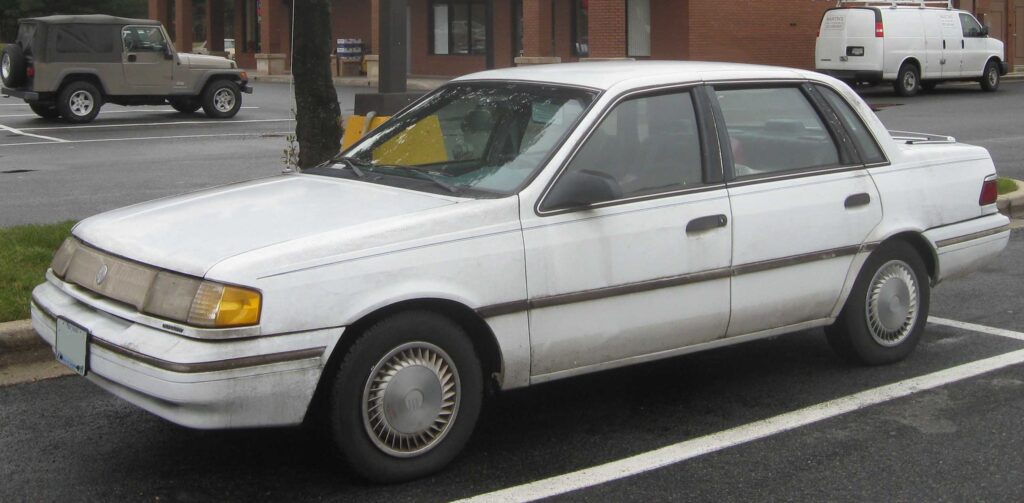 The vehicle was produced by Ford, and its durability is quite evident. When people say they don't make cars (or anything) like they used to, people mean it. It's still racking up traffic tickets to this day, despite its old age.
41. Ferrari 488 GTB
An obvious repeat offender! Red Ferraris are almost intertwined with speeding off into the distance. Even if you haven't seen it in person, they're the car of choice for movie characters. It's really no surprise to see this sports car on the hot list.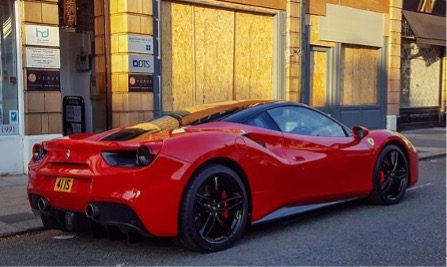 Apparently, it's quite hard to keep your foot off the gas when your ride goes from 0 to 100 in a matter of 5.9 seconds. That makes the vehicle worthy of its price tag — which might, unfortunately, come with additional fees in the form of tickets.
40. Hummer H2
AM General introduced this large SUV onto the market back in 2002. The Hummer H2 doesn't just look aggressive; it comes packed with a powerful engine to back it up. And, it should come as no surprise that its drivers are clearly not afraid to push it to the max.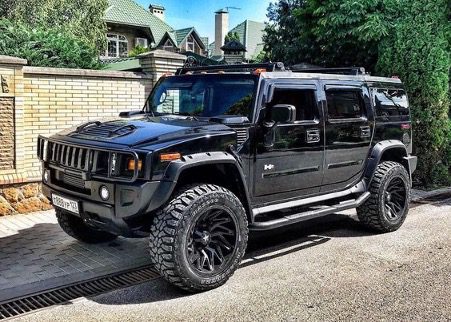 Since the SUV was discontinued in 2009, you can only get it as a pre-owned vehicle if you want one. If you're just set on the idea of a Hummer in general, just know that, on average, 18.2% of Hummer owners are ticketed for speeding.
39. Ford Taurus
Depending on how you feel about tickets, your should choose your Ford Taurus very carefully. Depending on the model, the chances of getting a speeding ticket can be anywhere from 14.7% to 25%. Shocking, right? This simple sedan can put some sportscars to shame.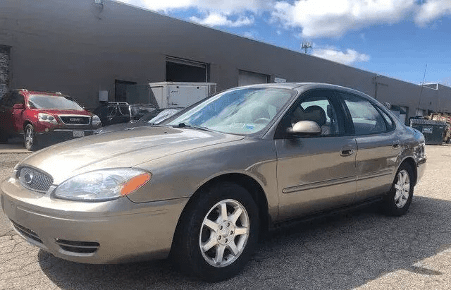 To keep a low profile, a Ford Taurus SEL is the way to go. Less than 15% of drivers have earned speeding tickets. But, if you like to live life on the wild side, the Ford Taurus SES is the real risk-taker.
38. Ford F-150
Pickup truck drivers just can't stay out of trouble where traffic fines are concerned. We certainly aren't shocked to see that around 23% of Ford F-150 drivers can claim to have e a few speeding tickets on their record. But what's the rush about?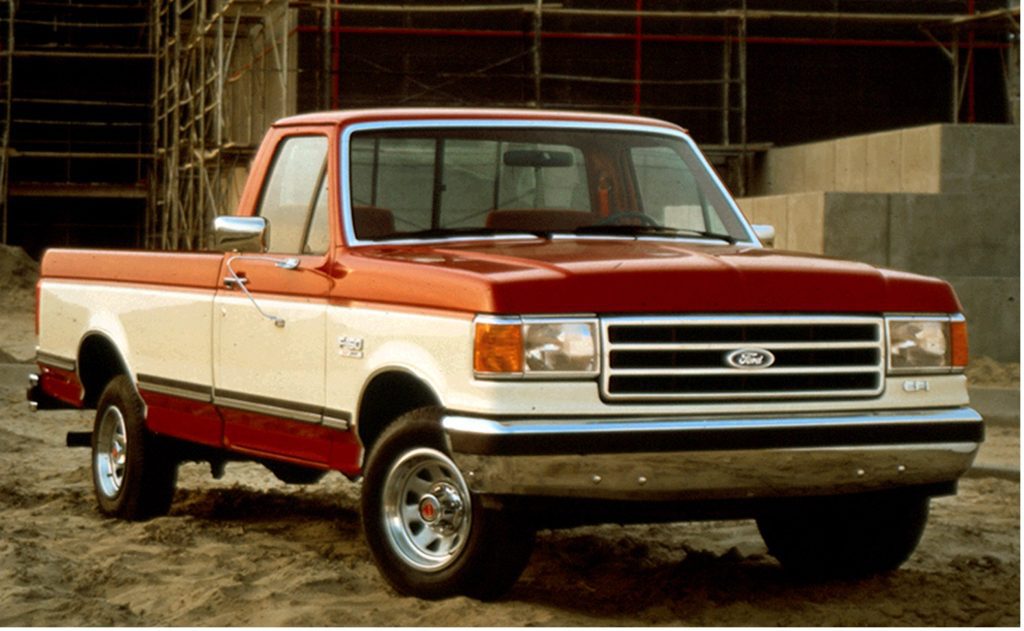 This truck may have more digits on the speedometer, but it still makes for the perfect utility truck among handymen. Perhaps the traffic violations are all in the name of trying to make it to the next job on time!
37. Bat-Mobiles
We would completely lose our minds if the Dark Knight pulled up next to us at a traffic light. Admittedly, we would be breaking the "no phones while driving" rule just to snap some pictures to prove that it really happened.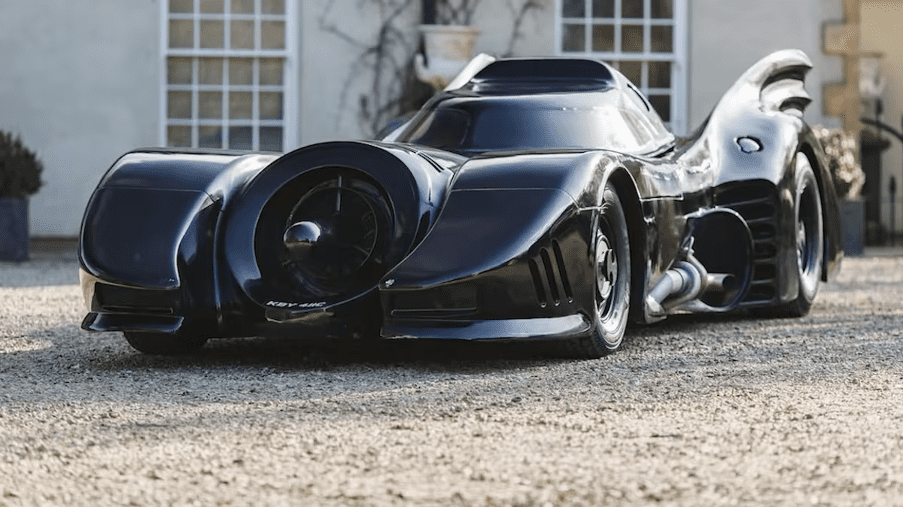 Although the Bat chases crime, it also follows him. Bat-mobile drivers better cooperate because they're definitely going to get pulled over for a speeding ticket. Gotham can wait; the officers of the law have some business to take care of, first.
36. Pontiac Grand Prix
You can't help but notice the unique design of the Pontiac Grand Prix from a mile away; even traffic officers can't get enough. This vehicle was produced by General Motors until 2008, surviving a full twenty years on the market.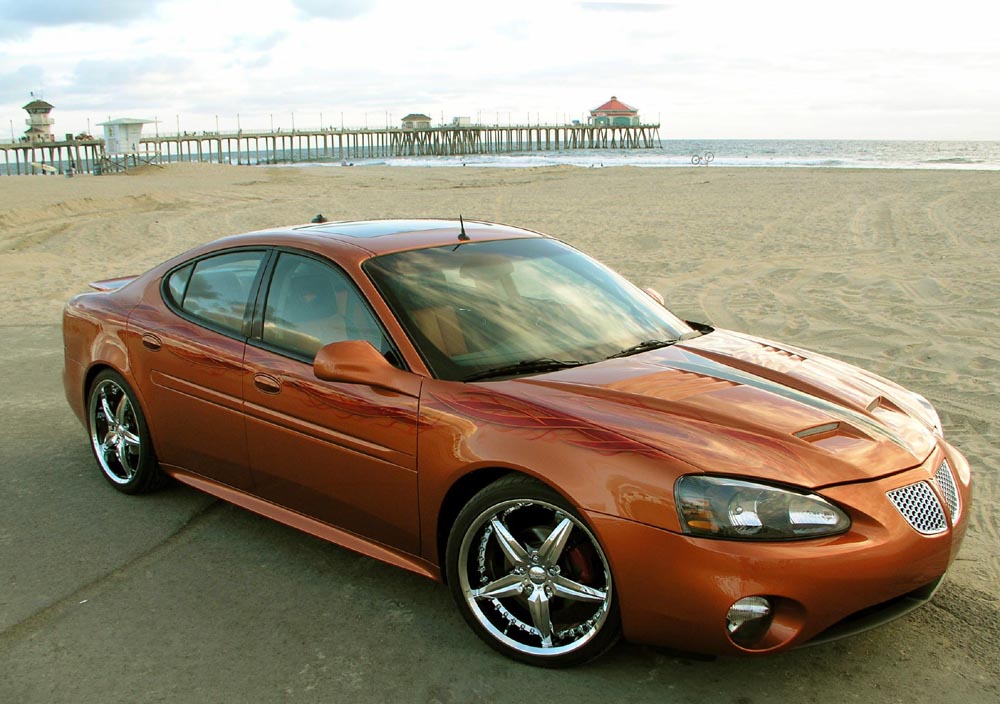 The coupe version has had a longer run on the market as it was introduced in 1962 and discontinued in 2002. But, discontinued or not, Grand Prix drivers better be ready to pull over because speeding tickets are the order of the day.
35. Fiat 500
We can't help but wonder how this city car ended up on the radar for speeding fines. You've got to admit, though, it's actually kind of cute. Well, as the perfect gift to your college freshman, it makes sense why 23.8% of drivers have received speeding tickets.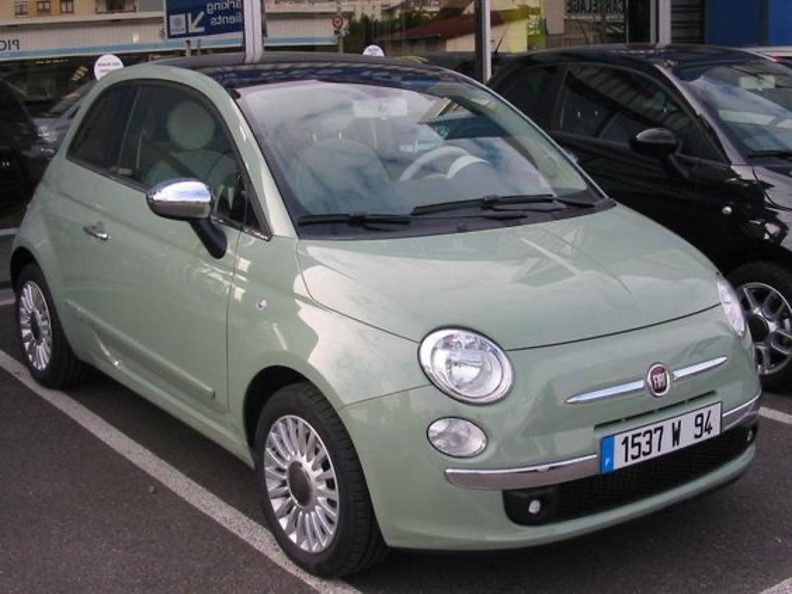 With its compact size, the Fiat 500 makes it super easy to get through those urban streets to beat weekday traffic. Sometimes you might even find yourself driving above the speed limit when your car is small and light enough to navigate with ease.
34. Hyundai Veloster
Who can ever forget 2011 when Hyundai caught us by surprise by dropping the head-turning Veloster? Well, not only does the car look good to the eye, but it sure has the velocity to make rivals go grrrreen with envy.

It's apparently easy to get carried away when your 4-cylinder turbo modern-day chariot gallops with 275 horsepower. As you step hard on the gas pedal, just bear in mind that you'll probably accumulate a few speeding tickets along the way.
33. GMC Sierra K1500
Who'd have thought that a pickup truck would make the list? We were just as shocked to find out that the GMC Sierra K1500 is worthy of making such a list. Certainly, it collects speeding tickets faster than any load the truck could possibly carry.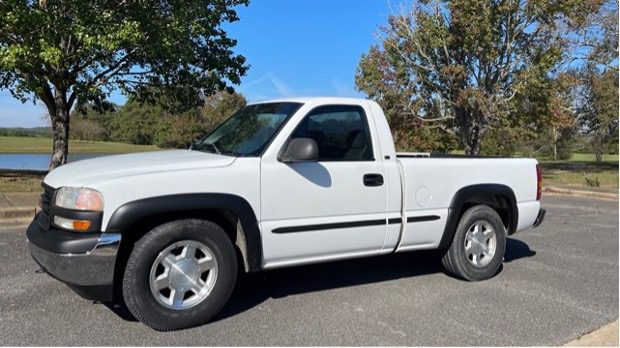 Although this General Motors and Chevrolet vehicle may have plenty of years on the mileage, it sure does still have an engine powerful enough to attract the speed trap. Surely, the 24.4% of drivers with traffic violations can bear testament to that.
32. Toyota Supra
This is a perfect fit for the racing track. The Toyota Supra looks like it was taken straight out of a video game and placed on the highway. And, watching it cruise around, it certainly feels like a video game is being played out.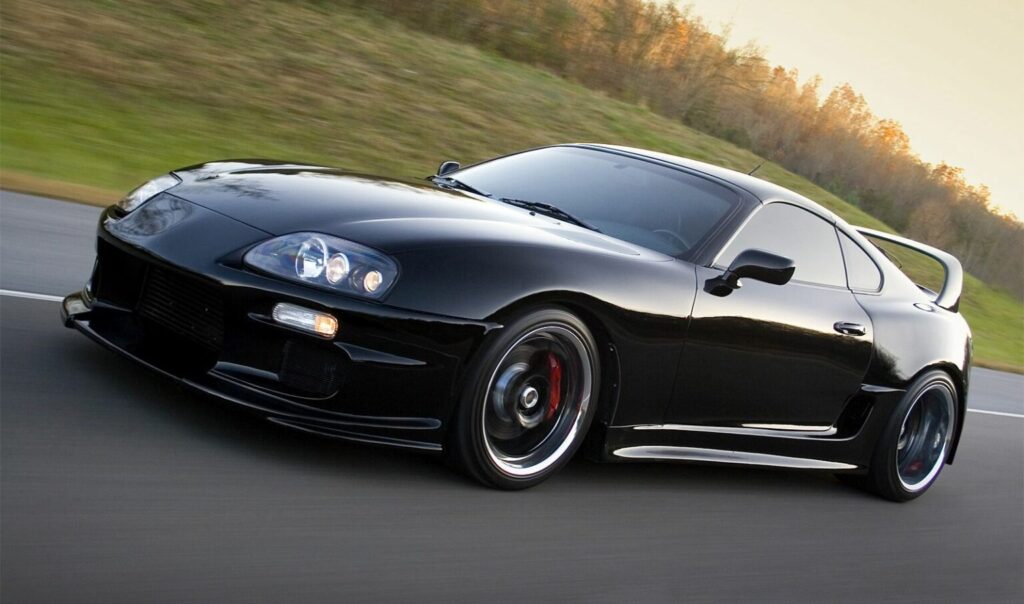 Drivers of this sports car seem to have a persistent need for speed, and we'd swear the Toyota Supra comes with a daring set of instructions to step on the pedal. It's no surprise that traffic cops keep an eye on this ride.
31. Infiniti QX80
To infinity and beyond! You'd swear that's where drivers of this SUV are going, or perhaps speed has nothing to do with why the Infinity QX80 is under the radar. With a vehicle this size, you certainly can't go unnoticed.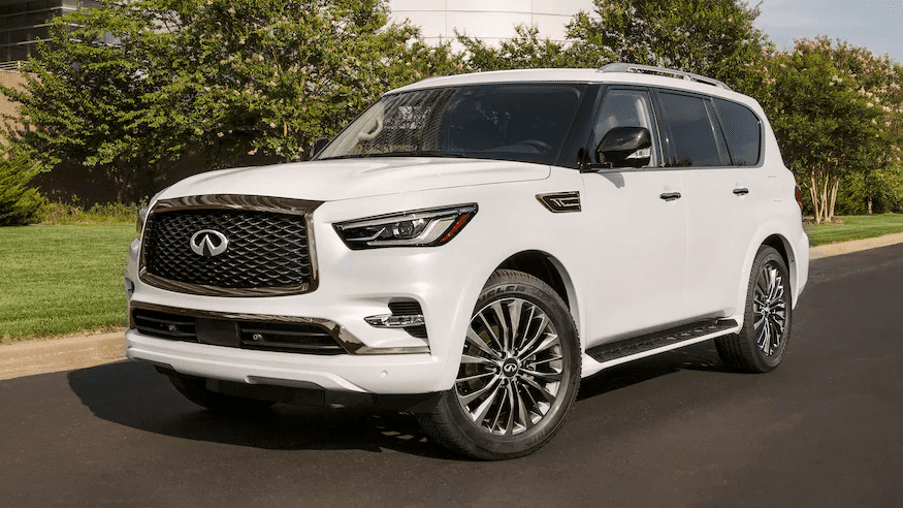 If size matters, then the QX80 ticks all the boxes. Boasting a V8 engine under the hood, the SUV has impressive performance and owners seem happy to take it for a ride. Law enforcement offers have now caught on, though!
30. Honda Civic Si
Since making its debut back in 1984, the Honda Civic Si has developed a reputation for being fierce on the tarmac. This model packs just as much punch under the hood as delivered by a turbocharged engine and a six-speed gearbox.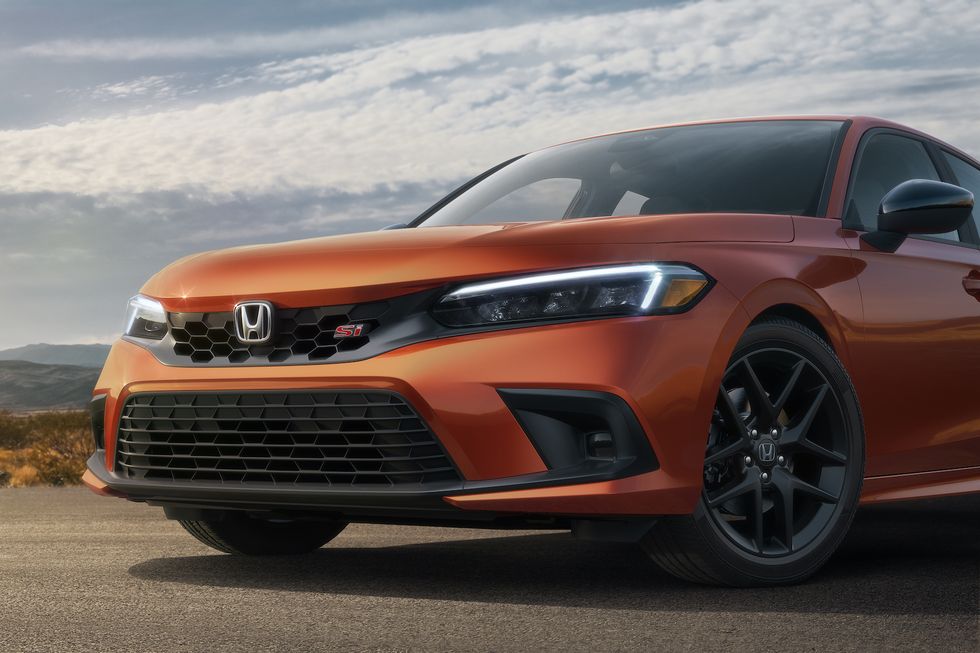 In case you are thinking of getting yourself one of these, good for you, but there's something you should keep in mind. Just know you may soon be joining 25.5% of Honda Civic Si drivers who have proven themselves worthy of a speeding ticket.
29. Mini Cooper S
Don't let the name fool you; there's nothing "mini" about this small vehicle — other than its physical size, that is. The Mini Cooper S comes with a 2.0L 4-cylinder turbocharged engine that delivers 178 horsepower, proving that dynamite comes in small packages.
The vehicle's high performance and compact size make it easy to maneuver around urban areas — making it appealing for city-dwellers — which explains why most drivers find themselves gliding through the streets at high speeds… and collecting speeding tickets along the way.
28. Chevrolet Impala LT
At first glance, the Chevrolet Impala LT looks innocent and incapable of violating traffic rules. But that's not quite true; this sedan is a hot ticket for speeding fines with 26.8% of drivers having received speeding fines and tickets for traffic violations.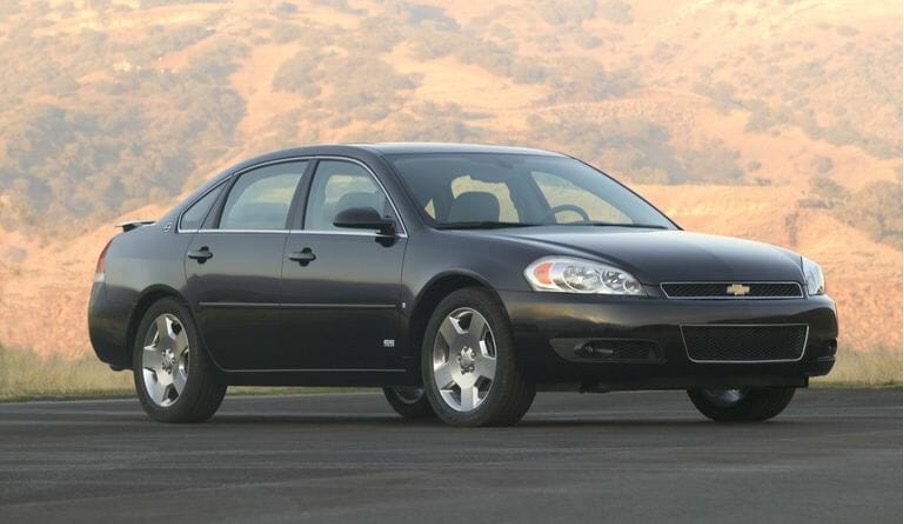 The Impala LT's ancestry dates back to 1958 and the sedan has been in and out of production since. Judging by the sedan's track record of traffic violations, the vehicle remains present on the road, and owners can bear witness.
27. Mercury Cougar
The Mercury Cougar is an absolute classic. This vintage car dates back to the 1960s when it was produced by the Mercury (Ford) company. Powered by a V8 engine, this ride delivers unrivaled performance on the road — sometimes attracting unwanted attention.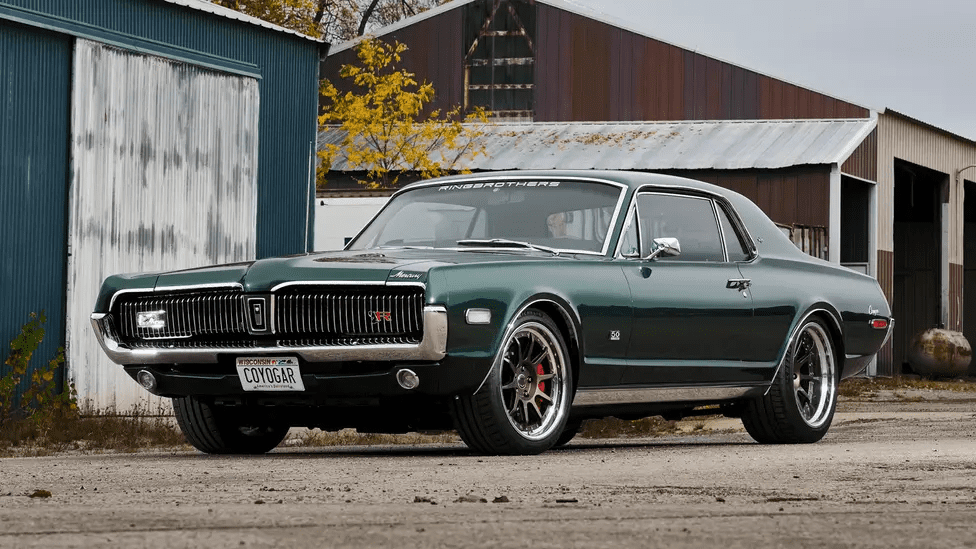 The Mercury Cougar is more than just a showroom car. The vehicle's wild combination of a responsive engine, roaring sound and smooth pedals is enough to make anyone forget the road signs, and commit some traffic violations along the way.
26. Toyota Prius C
Whoever said hybrids were for the slow lane has clearly never heard of the Toyota Prius C. Despite being eco-friendly, and therefore presumably tame, this car has quite the track record when it comes to speeding fines and traffic violations.
The Prius C has a sleek design which makes it easy to navigate the urban terrain, which is probably why most drivers of the vehicle always get caught speeding. Plenty of Prius C of owners have received fines for violating traffic rules.
25. Hyundai Tiburon
The speed traps seem to love the Hyundai Tiburon since almost 27.7 percent of drivers have received traffic violations. Produced in South Korea, the Tiburon made its first road appearance in 1996. This coupe has since become an absolute ticket-magnet!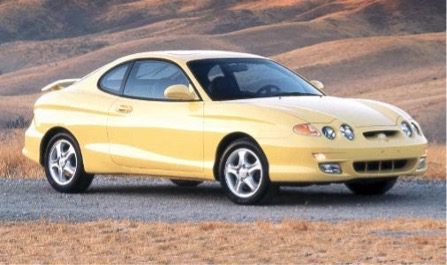 If the Tiburon is for you, just bear in mind that you will have to get it pre-owned since the model was discontinued in 2008. Drivers are clearly willing to risk it all by pushing this ride to the limit.
24. Pontiac G8
Drivers that spot the Pontiac G8 in their rearview mirror could easily feel intimidated, even switching lanes to avoid the beast of a machine. But other drivers aren't the only ones hearing that V6 engine roar; law enforcement has one ear out for it.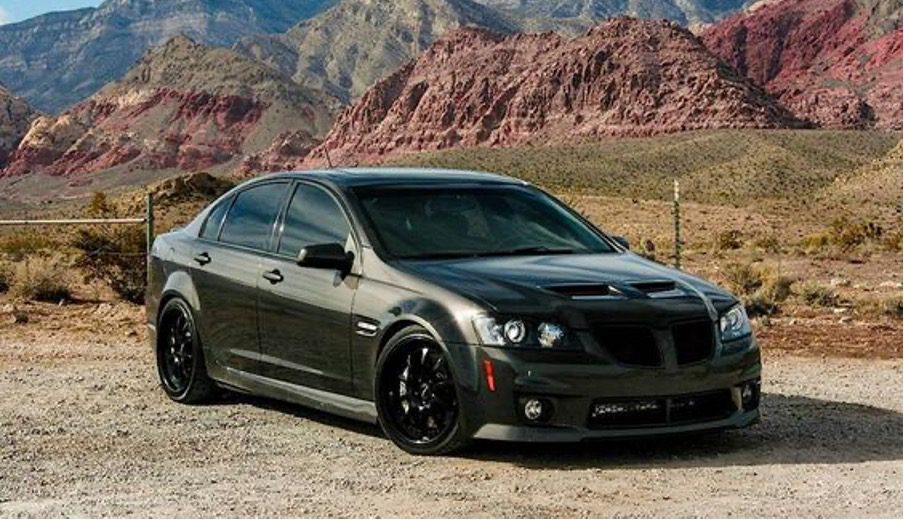 If you think this ride looks familiar, you're not mistaken. It's exactly same as Australia's Holden Commodore — only rebranded as a Pontiac. The vehicle's engine performance has had drivers breaking road rules and practically begging to get pulled over and fined.
23. Chevrolet Tahoe K1500
The Chevrolet Tahoe was initially known as the GMC Yukon and Chevrolet Blazer when it first hit the market. It was later rebranded in 1995 to its current name when the 5-door version was introduced. This 9-seat SUV is powered by a V8 engine.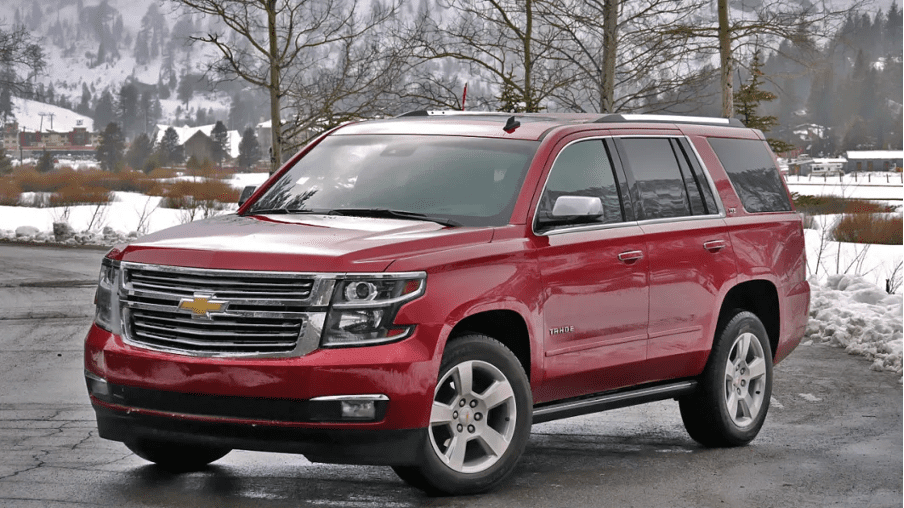 The SUV is popular among both families and military officials, and you can't attend a high profile event without coming across this VIP wagon. The Tahoe K1500 boasts a perfect mix of space and performance, however it's also a ticket magnet.
22. Mazda 3i
The Mazda 3i is for the adrenaline lover — think of it as the Mazda 3 with a little something extra for advanced performance. Boasting a 2.5L engine and a six-speed manual gearbox, this stylish ride delivers an impressive 184 horsepower.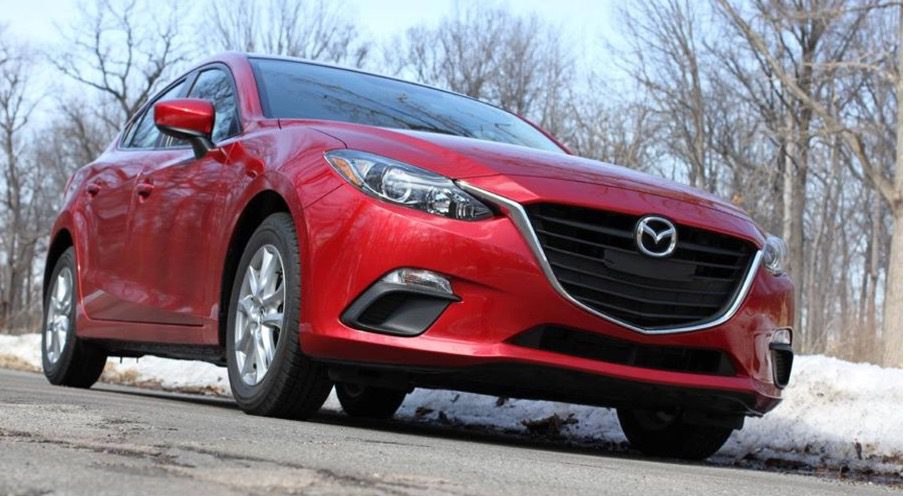 We're certainly not surprised to see the Mazda 3i on this list. After all, it can be quite hard to resist the urge to put your foot on the pedal more often than not when your vehicle has a top speed of 132 mph.
21. Ford Fusion S
It's still hard to fathom how a hybrid vehicle can be a hot magnet for speeding fines. Perhaps these cars are not as innocent as we make them out to be. That's right, another hybrid to make it onto the list is the Ford Fusion S.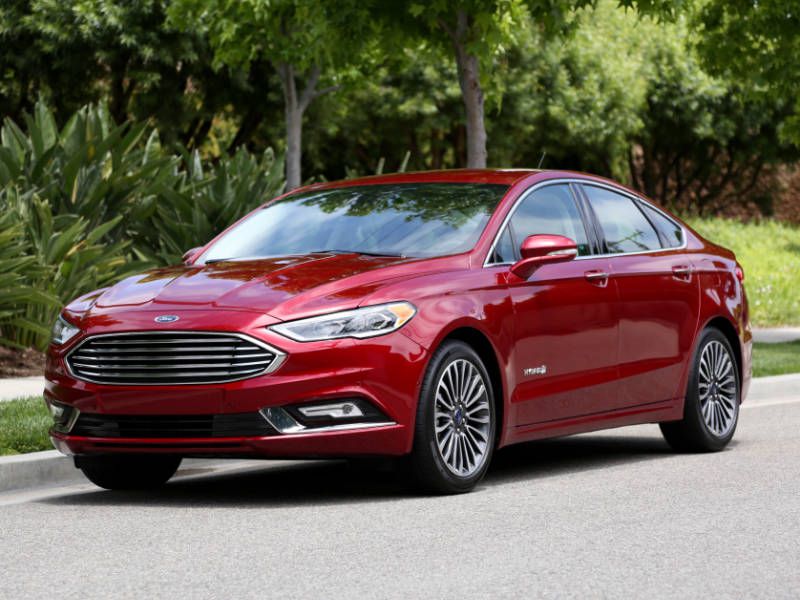 The eco-friendly sedan's 6-speed automatic gearbox and 4-cylinder gas base engine work together seamlessly to deliver an impressive 175 horsepower. This probably explains why drivers of the vehicle frequently find themselves crossing the line, literally! In fact, an estimated 29% of them have put the speed to the test too often.
20. Lincoln LS
If you're a big shot looking to make a statement, the Lincoln LS might just be for you. This executive sedan is often associated with the elite, so perhaps the rush between meetings is to blame for the traffic violations.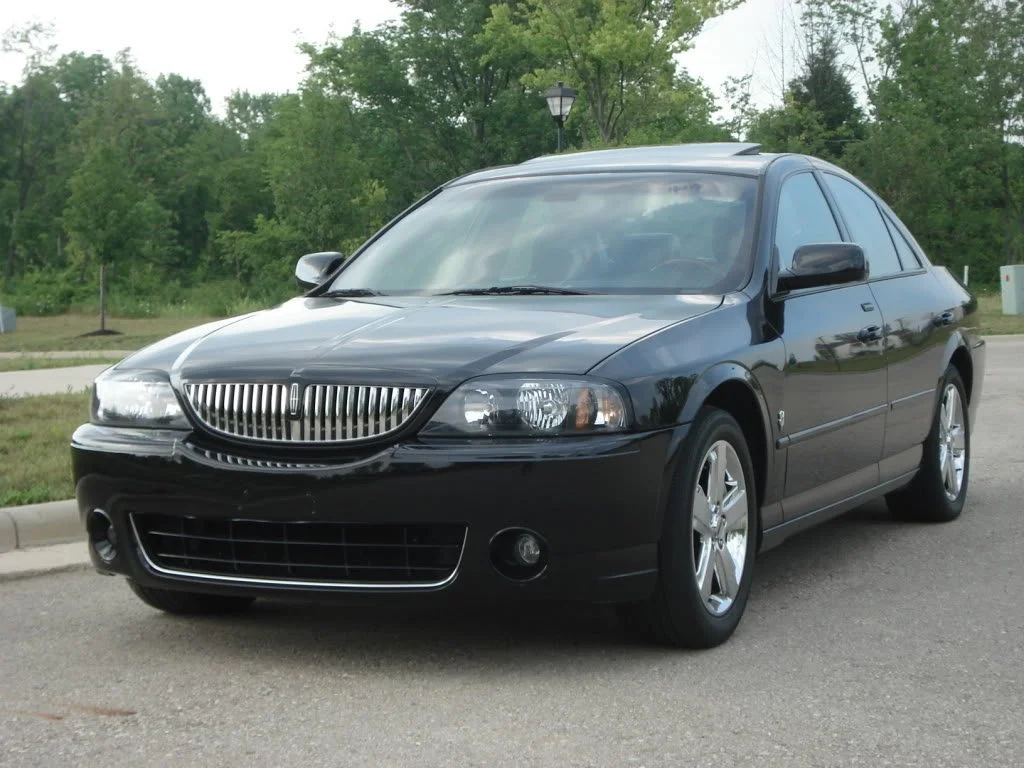 Boasting a Jaguar AJ 3.0L V8 engine under the hood, the Lincoln LS delivers impressive performance — proving to be more than just a status symbol. So… when the boss tells you to step on it, do you have a choice?
19. Chevrolet Malibu 2LT
Don't be fooled by the sleek appearance; the Chevrolet Malibu 2LT has a quite a rich history. After making its debut in 1963, the sedan has had multiple generations and is currently produced in various countries worldwide. Talk about standing the test of time!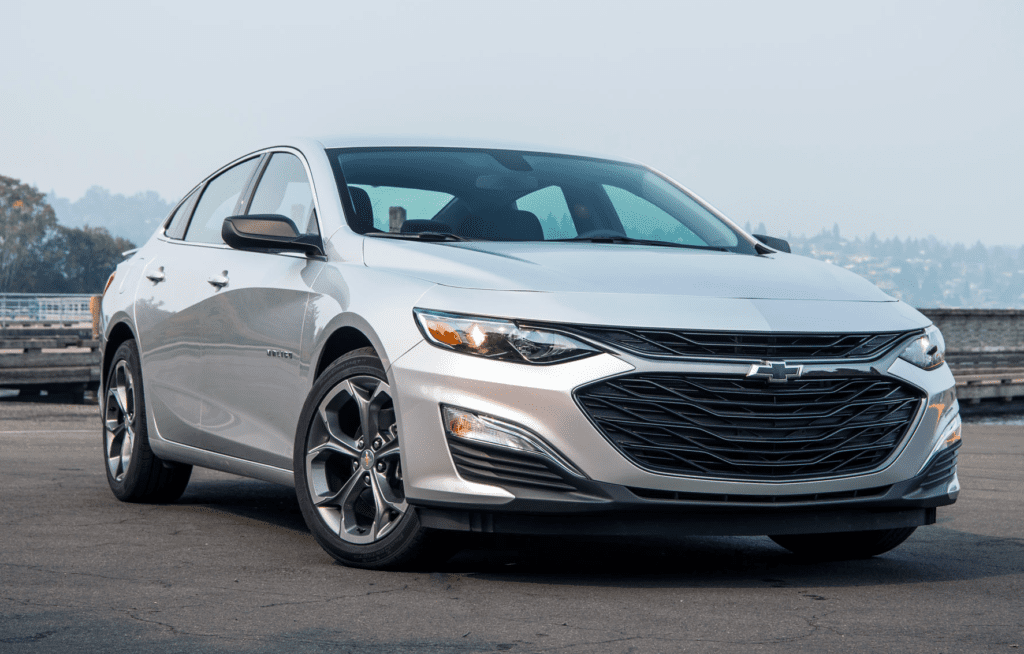 The Malibu LT has a turbocharged 4-cylinder engine that delivers 250 horsepower, so we somehow understand why the car is a ticket collector. If you owned a car with such high performance and comfort, wouldn't you make the most of it?
18. Scion FR-S
The Scion FR-S not only turns heads with its sleek appearance, but the ride comes with a high-performance 2.0L engine capable of delivering 200 horsepower. Although drivers don't always ramp it up, knowing that the car is capable is enough to get pulled over.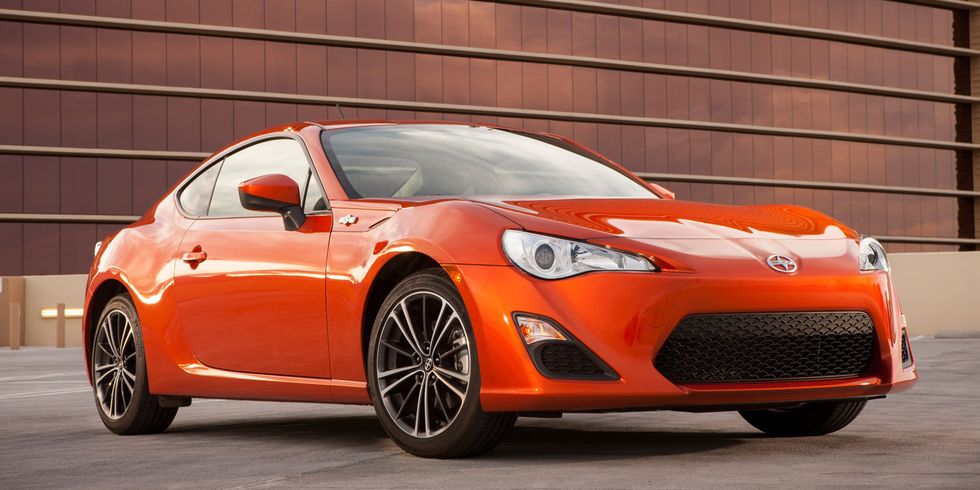 With a top speed of 219 kph, the FR-S is not just a pretty face which is why we're not surprised to see the sports car on this list. Over the past couple of years, most FR-S drivers seem to have failed hopelessly to stick to the speed limit, earning themselves some much-deserved traffic fines.
17. Mercedes Benz C300
Over the years, Mercedes Benz has consistently managed to remain on top of its game by combining class and performance in its designs, and the C300 is no different. With advanced technology, the luxury vehicle offers only the best, or nothing.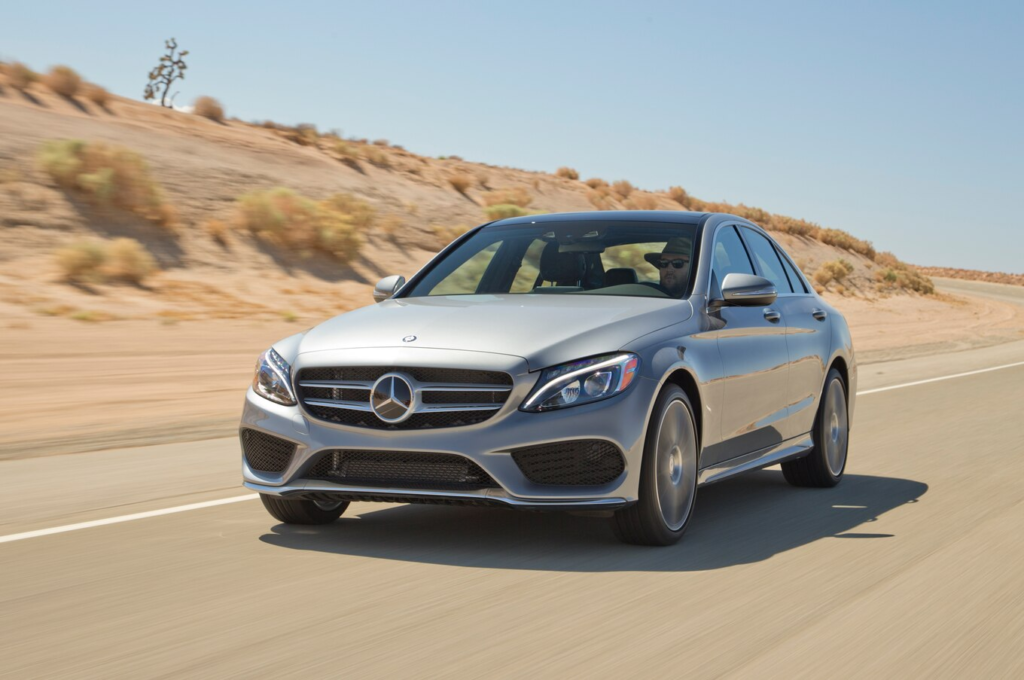 Meticulously equipped with a 2.0L turbocharged 4-cylinder engine, this sedan accelerates from 0 to 60 in just 5.7 seconds! Add a top speed of 130mp to the equation, and you'll understand why the Mercedes C300 has made the hot list.
16. Volkswagen Rabbit
Just as the name suggests, the Volkswagen Rabbit certainly hops like the furry animal it was named after with a 6-speed gearbox. The Rabbit's ancestry dates as far back as 1974 when Volkswagen first introduced the vehicle to the market.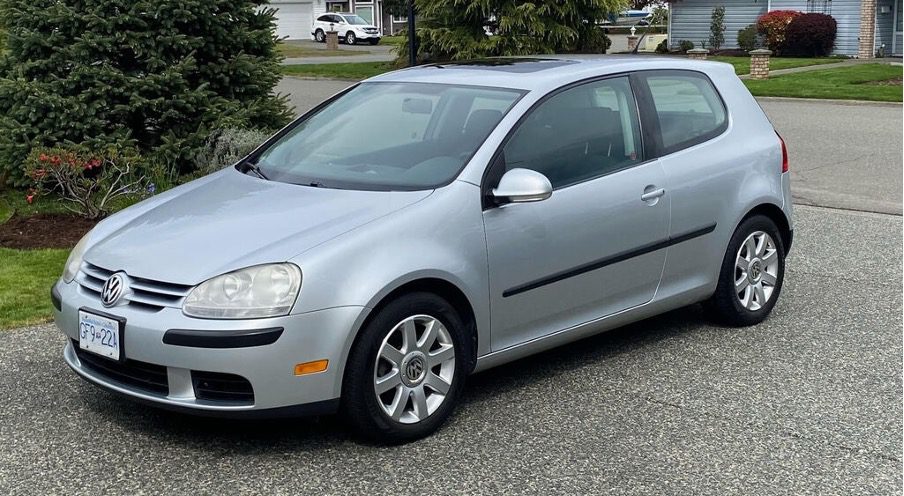 Also known as the VW Golf, this ride has some notoriety for collecting speeding fines. Owners seemingly can't get enough of the car's 170 at 5700 horsepower which explains why almost 30% of VW Rabbit drivers have received speeding tickets.
15. Subaru Impreza 2.5L
Can you blame drivers of the Subaru Impreza 2.5L for putting their foot on it, really? When your car's horsepower Is 258 hp at 2000 rpm, you can't ignore the urge to harness its power. Unfortunately for them, speeding fines exist.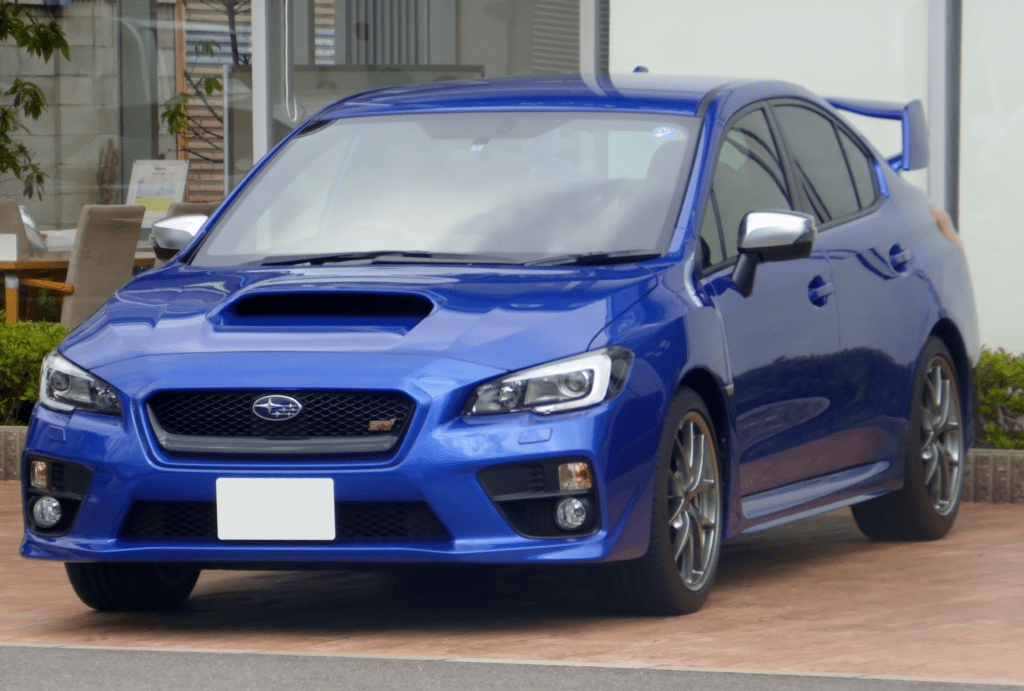 The Subaru Impreza's improved performance is evident, and you can't miss the daring sporty appearance of this vehicle on the highway. Even law enforcement has no choice but to take notice, which entails dishing out those traffic fines to overeager drivers.
14. Lexus LS400 Series
As the first Japanese car to enter the luxury market, the Lexus LS400 is a pioneer in its own right! The vehicle's debut in 1989 drove rivals to a frenzy. In fact, most reduced prices in an attempt to stay ahead.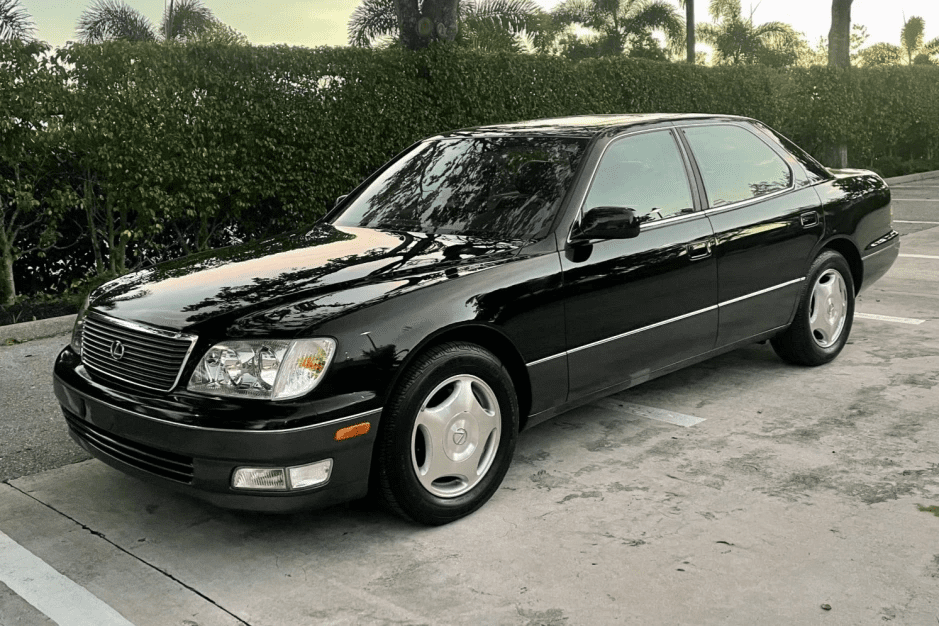 The LS400 model is still very much alive, with predecessors giving competitors a run for their money. This vehicle is clearly aging gracefully because even with a decent amount of mileage on the clock — the Japanese sedan still has some punch!
13. Subaru Impreza WRX
We're not surprised to see this Subaru Impreza variant on the list of cars most likely to get ticketed. The WRX not only looks fierce, but it has the engine to back it up with 268 horsepower at 5,600 rpm.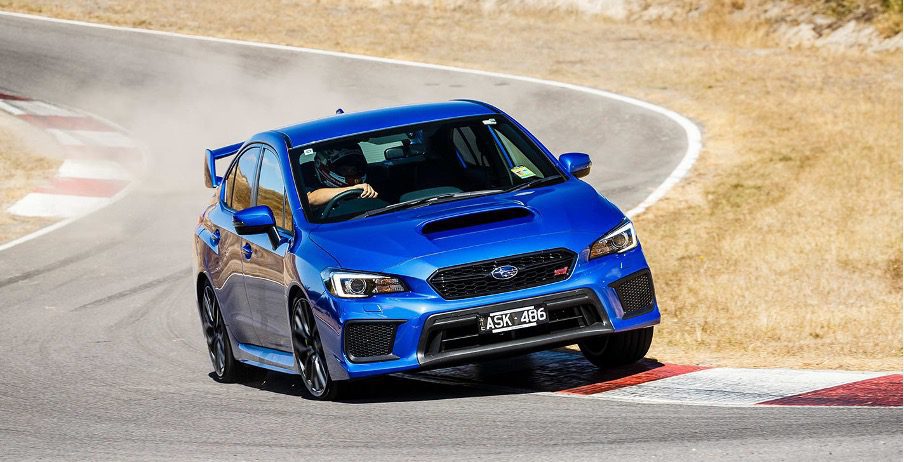 Try and imagine yourself gliding on the highway in an all-wheel drive whose engine responds to the slightest step on the pedal. Now, do you get why drivers of the Impreza WRX are the ultimate ticket collectors? Well, we do.
12. Mazda Tribute
It's pretty hard to understand how this compact SUV ended up on the list. The Mazda Tribute is quite spacious — the perfect family vehicle. So, could moms rushing to get their kids to school be the reason behind the speeding tickets?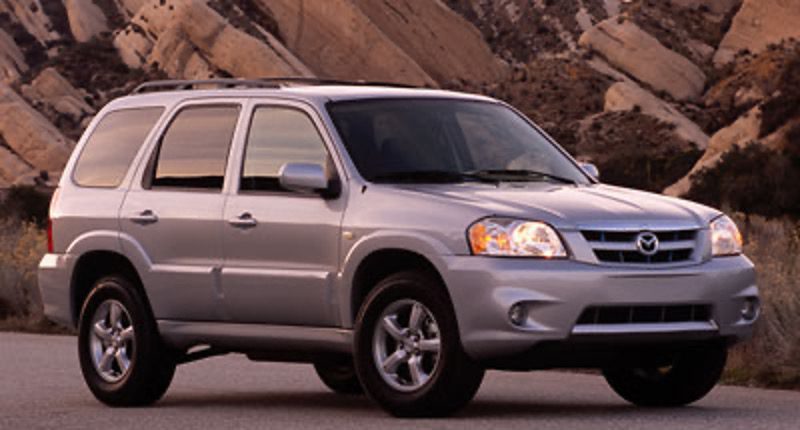 You may have noticed that the Mazda Tribute looks exactly the same as the Ford Escape. That's because the only difference is in the branding. This car might not fall amongst the fastest SUVs but it's absolutely fun to drive.
11. Pontiac GTO
The Pontiac GTO is by far one of the best vintage cars to own; you're guaranteed to turn heads at every destination. Unfortunately, that attention might not all be to your liking. Driving around in this car is sure to catch the eye of some law enforcement.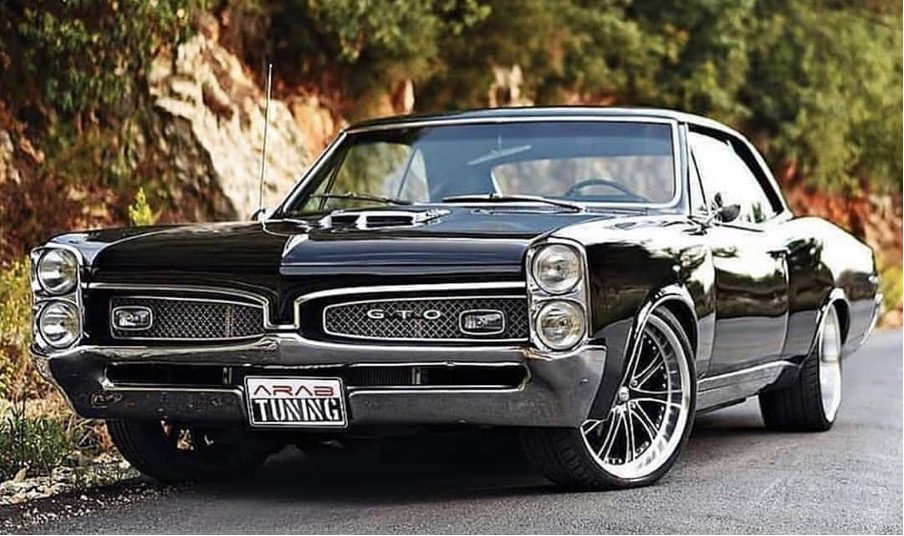 If you were considering getting yourself one of these vintage rides, you might want to reconsider because drivers of the Pontiac GTO have, on average, over a 30% chance of getting pulled over for a hefty speeding fine. At the very least, those fees should be considered when purchasing such a car.
10. Toyota Tacoma
The Toyota Tacoma is a beautiful beast! Not only is this pickup truck great to marvel at, it boasts powerful performance both on and offroad. A 3.5L V6 engine with mind-blowing 178 horsepower at 6000rpm carries the vehicle both on- and off-road.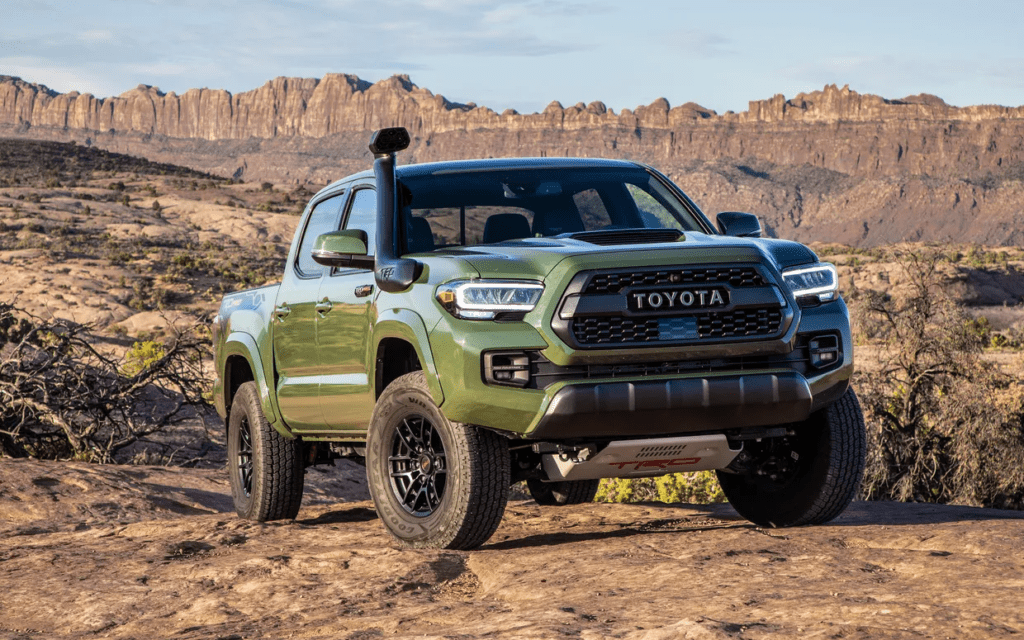 When it comes to space, performance and practicality, the Tacoma ticks every box. Even the US military has opted to use the pickup truck. Of course, it has plenty of presence on US soil, and civilian drivers of the Tacoma have become notorious ticket collectors.
9. Acura 3.0s
The Acura 3.0 is a futuristic car featuring a rare blend of luxury and technology with its built-in Wi-Fi network and computing. If you were a passenger in this classic sedan, would you want to get out? We think not.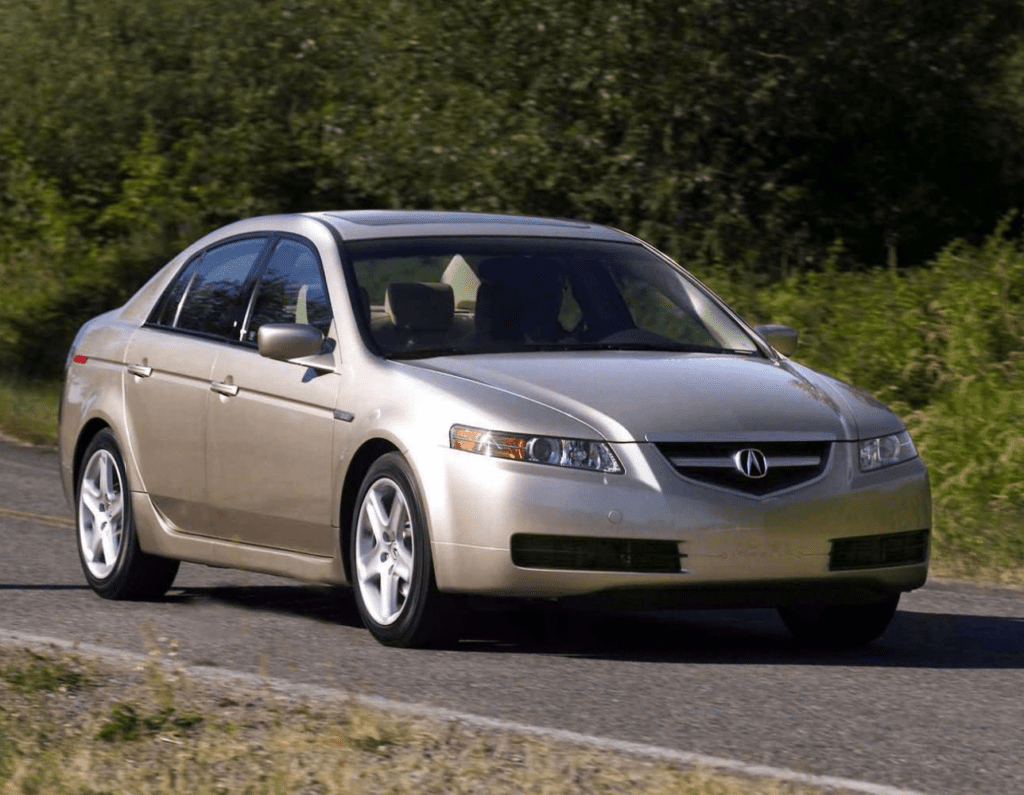 Also known as the Acura TL, this vehicle made debuted in 1997 with only four generations released to date. Drivers can't seem to get enough of the 3.7L V6 engine, and they clearly aren't worried about paying hefty traffic fines for it.
8. Dodge Stratus SXT
When you spot this sleek sedan in your rear-view mirror, you might want to switch lanes. Does your car have an engine to match the 2.7L V6 with 150 horsepower? Of course, that also makes the Dodge Stratus SXT pretty popular with the speed traps.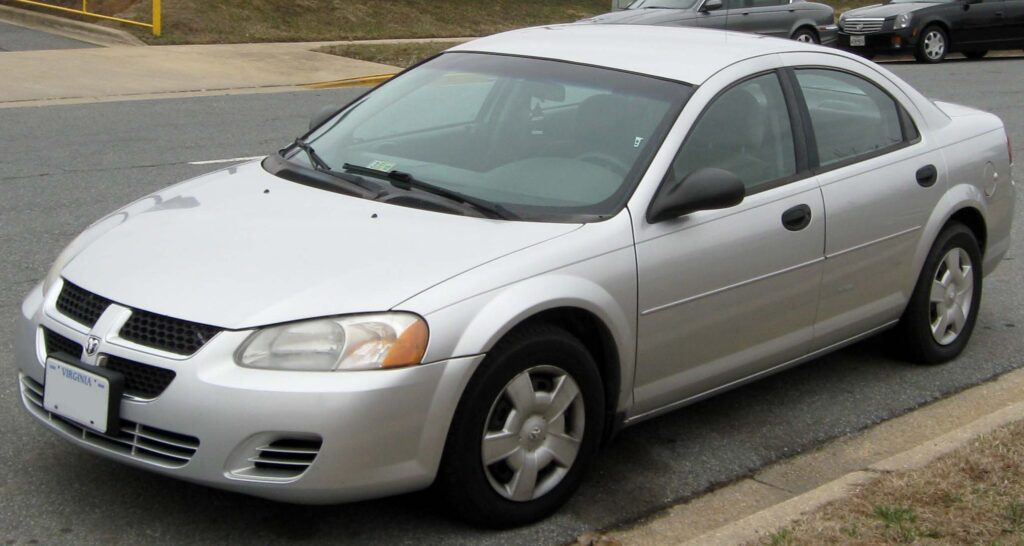 This mid-size vehicle made its debut in 1995 and was discontinued in 2006, but we're sure there are plenty of pre-owned ones in the market. You just have to budget for all the tickets you'll surely collect as you drive!
7. Volkswagen GTI
No one can miss the aggressive sound of the notorious Volkswagen GTI, which South Africans have passionately renamed the Vrrr Phaa! — a now popular term that stems from mimicking the sound made by this superfast Golf variant. We think it's sure to catch on elsewhere in the world, too.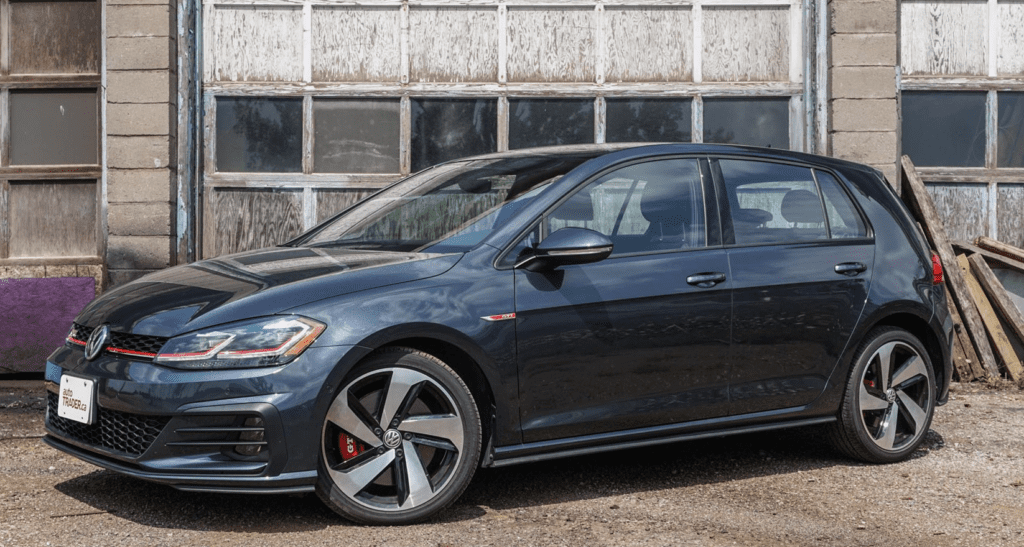 Drivers of the VW GTI clearly cannot resist the urge to put their foot on the gas to maximize the 292 horsepower engine, going from 0 to 100 in 6.2 seconds. We can see why traffic officers would want to keep a close eye on this sporty wagon.
6. Mazda 3
Could the three in Mazda 3 represent performance, space, and comfort? We're not certain but that definitely sounds like the perfect trinity. Just don't get too laid-back when cruising along, though, because traffic cops have this ride on their radar.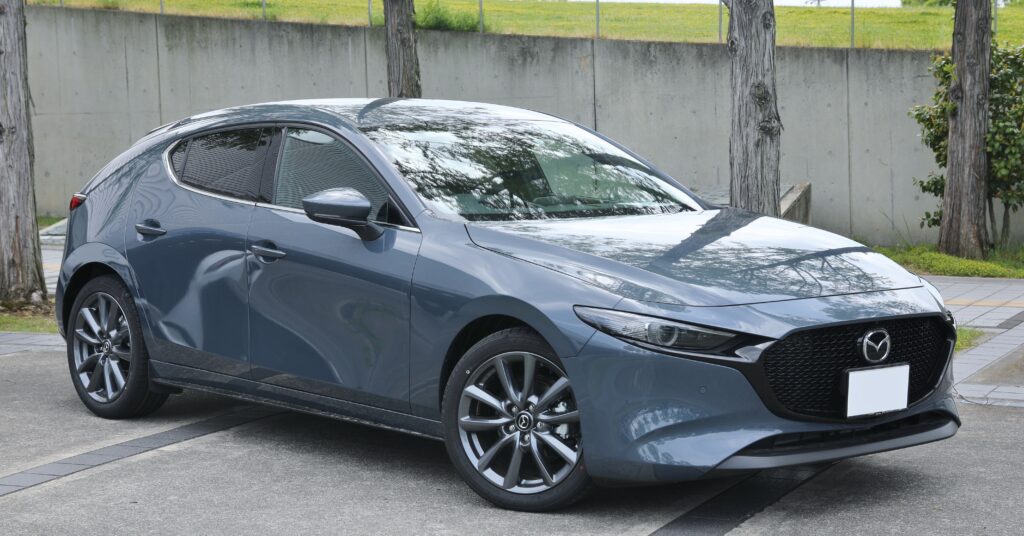 The Mazda 3 has a 2.0L 4-cylinder engine with 155 horsepower at 6,000 rpm, topped with impressive handling. You'll definitely enjoy driving with half the effort, but you might have to work twice as hard to keep yourself in check!
5. Chevrolet Monte Carlo LS/LT
Another OG keeping traffic cops on their toes is the Chevrolet Monte Carlo LS/LT — a high-performance luxury coupe whose ancestry dates back to the early 1970s. The vehicle has an impressive 3.5L V6 engine with 211 horsepower, and drivers love testing it.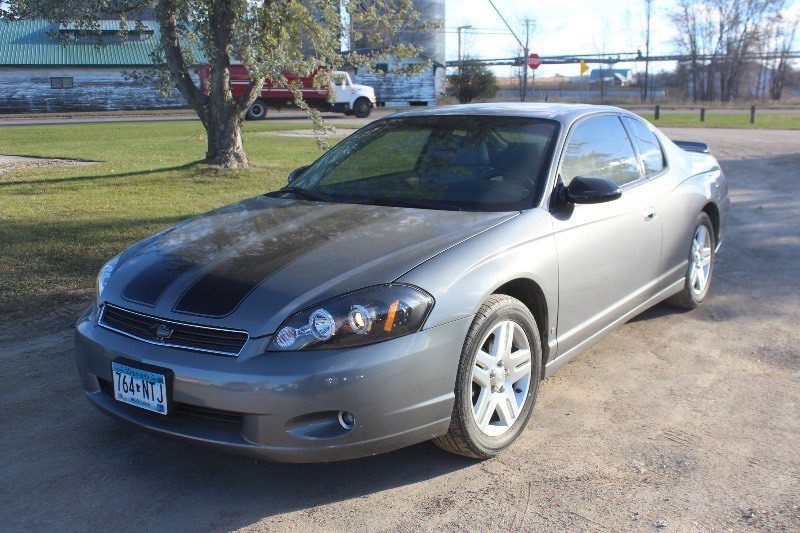 With those specs, there's no denying that the Monte Carlo LS/LT is a beast on the tarmac, which could explain why it collects tickets like a kid on Halloween. Sadly, the vehicle was discontinued in 2007 due to declining sales.
4. Volkswagen Jetta GL
Collectively, drivers of the Volkswagen Jetta GL have managed to earn a generous number of tickets. What could be their reason for speeding? Perhaps it's the vehicle's impressive stability at high speeds, which puts rivals to shame, that they're dying to test out.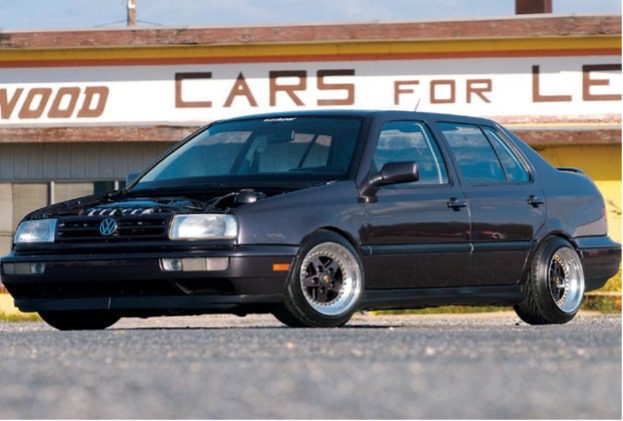 Although this vehicle was almost a symbol of status in the '90s, it wasn't just flashy. It still boasts power and torque, which is why most drivers cannot resist the urge to step on the gas — even if it means getting a few speeding tickets.
3. Dodge Charger SE/SXT
Well, it seems that no one can dodge a speeding ticket, not even this American muscle car! See what we did there? The Dodge Charger SE/SXT has a powerful engine to match its massive, aggressive appearance — what a flex!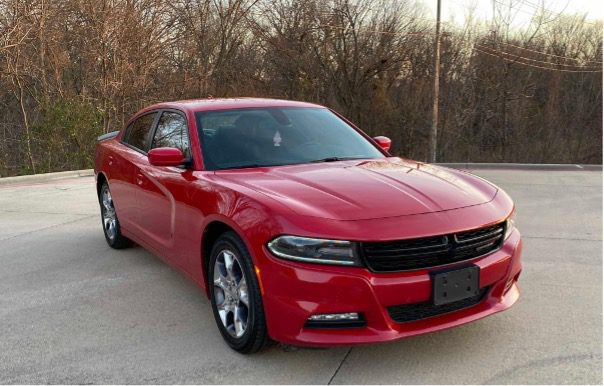 A 3.6L V6 engine and 8-speed automatic gearbox work in unison to deliver 292 horsepower at 6,350 rpm. Now, this is a supercar! Since even the US police use these cars, we're trying to imagine how a police chase to give this car a ticket would go.
2. Nissan 350Z
This ride looks race-track-ready, right? The Nissan 350Z, also known as the Fairlady Z Z33, is as fast as its appearance suggests. A 3.5L VQ35DE engine is the heart and soul of this ride delivering advanced performance, something the drivers can agree upon.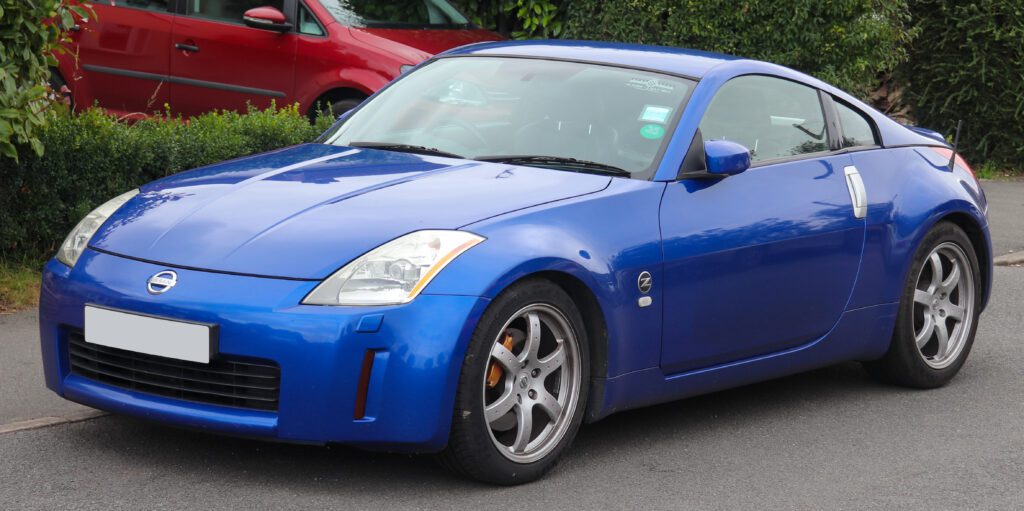 Nissan first released the 350Z in 2002, and since then, the car has made a name for itself on the road — especially with traffic officials! Despite massive popularity, the coupe version is counted amongst the least safe cars to drive.
1. Lexus ES300
Luxury sedans are clearly a favorite when it comes to speeding tickets recently, and the Lexus ES300 has also gained some popularity with law enforcement. Behind the elegant looks, the Japanese sedan has highly impressive performance capabilities, particularly its ability to speed down the road.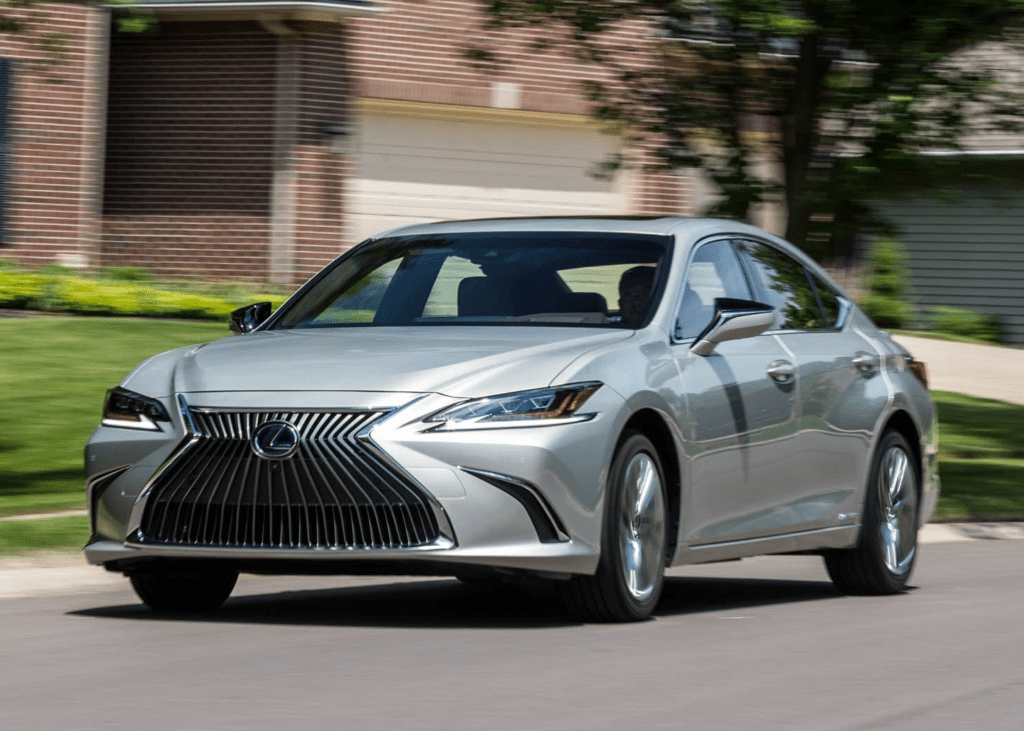 Powered by a 3.0L 1MZ-FE V6 engine, the vehicle makes driving on the highway a breeze, making it hard for drivers to stick to the speed limit. We totally get why the Lexus ES300 attracts speeding tickets the way it does.