35 Classy Female Celebs And Their Equally Classy Cars
By Ragini A April 18, 2022
---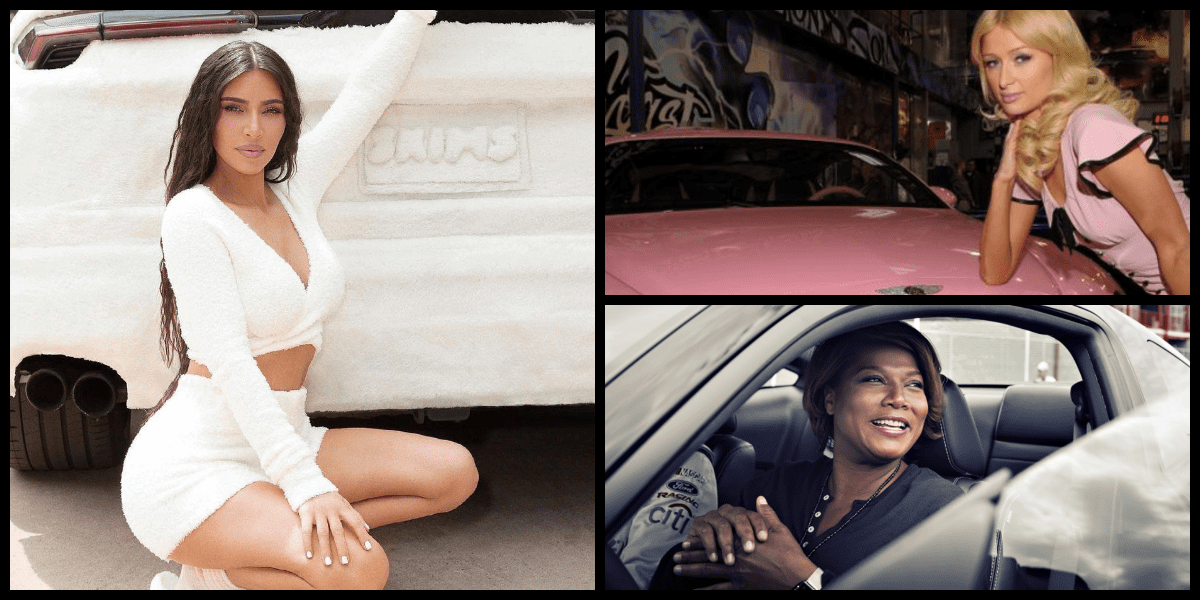 Make room, boys, because you're not the only ones with a burning love for cars! In fact, you might be surprised, but your favorite female celebrity might be a bigger car geek than you. The bigger and more famous they are, the more money they seem to have for their otherwise harmless hobby; collecting cars. Even if you think these 35 women below are not worthy of the praise they get for their work or fame, you've got to give them credit where it's due; they know how and where to spend their money well. It's almost a little unfair, right? At least, we think it is; some of us would have to sell our organs to be able to afford those cars!
Sarah Cox
The head of marketing at Volkswagen, Sarah Cox, is one of the leading women in the automotive industry. She got promoted to her role because of her ability, passion for cars, and her undying love for the four wheeled vehicles.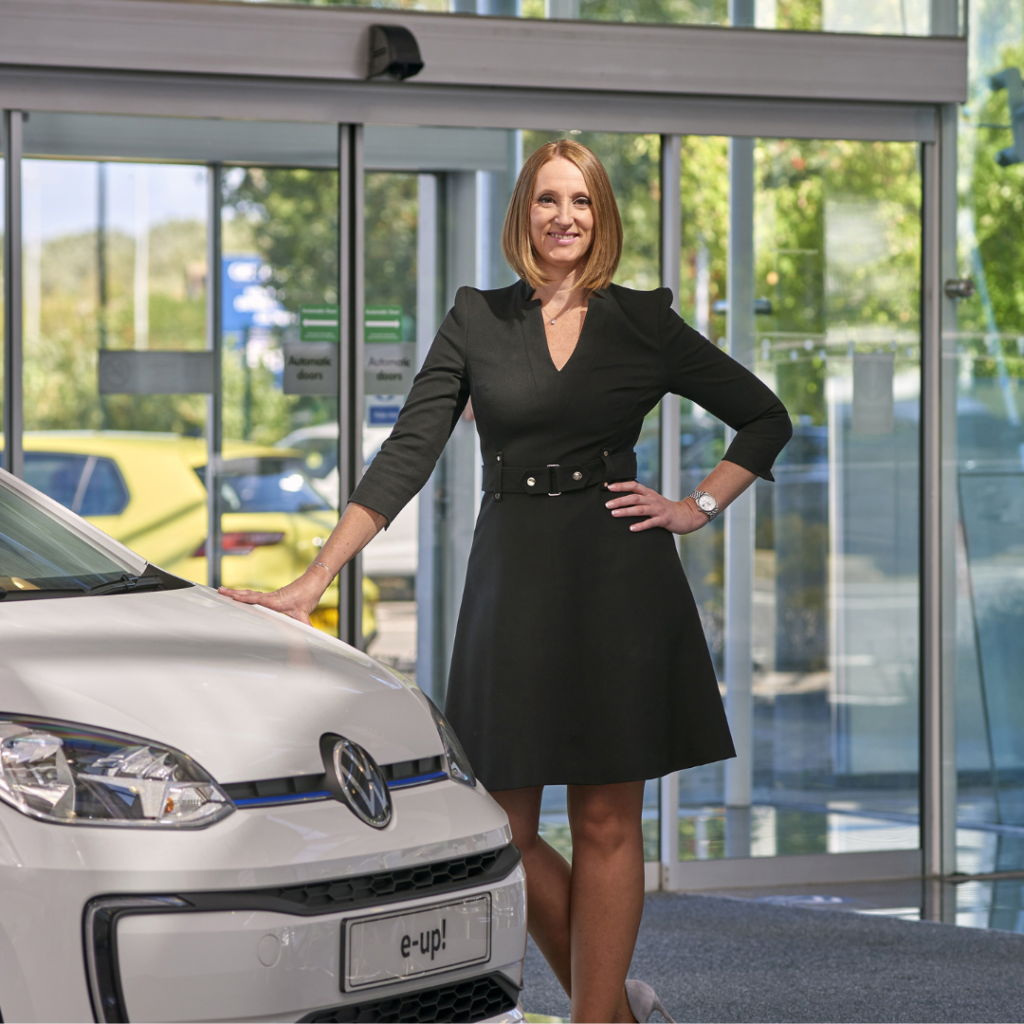 Inspiringly, Sarah is known to motivate others around her to be their best and displays outstanding leadership skills. Contrary to the stereotype of the single businesswoman, Sarah lives happily with her partner, who, like any brilliant man, is not intimidated by her success.
Melissa Mccarthy
51-year-old American actress and comedian Melissa is best known for her roles in Mike and Molly, Gilmore Girls, and she plays Ursula in the live-action version of The Little Mermaid. She absolutely killed it as the infamous sea witch we loved and feared as kids!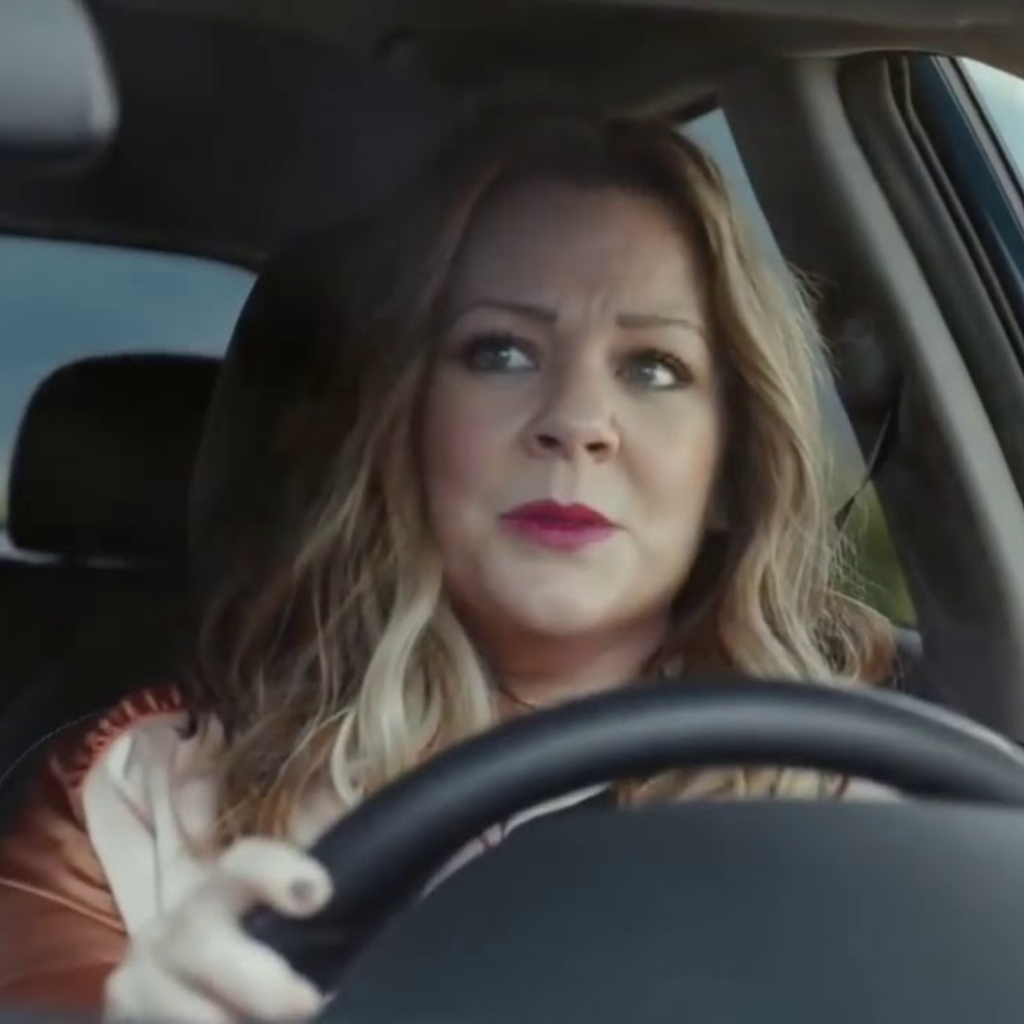 Well, hold tight because she is also a massive car fanatic, so much so that she has starred in some commercials and advertisements for KIA's launches, including a 2017 Super Bowl ad. We know now just where she spends all her hard-earned money!
Chloë Grace Moretz
Best known for her roles in Carrie and Desperate House Wives, Chloë Grace Moretz is a brand ambassador for many well-known brands. But what she loves a little more than those brands are the gifts she started gifting herself when she turned 18!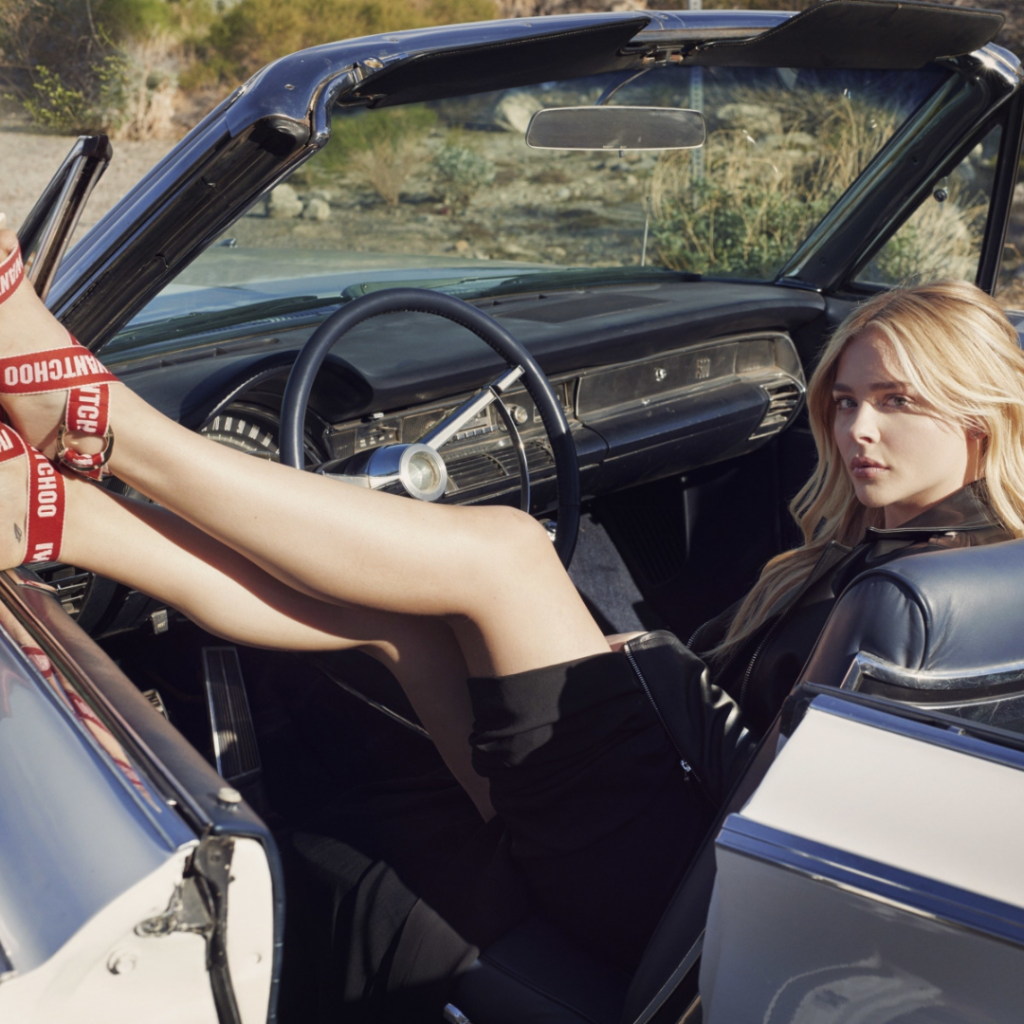 Yup, her first automotive gift to herself was a $60k worth silver Mercedes Benz, and she hasn't stopped since! Her collection is large enough to cover three generations of a family, and we can only hope she drives them safely!
Goldie Hawn
One of the most popular actors in Hollywood, Goldie Hawn, also famous for being Kate Hudson's mother, is a fan of her cars and likes to keep them sparkling, bright, and upgraded! If you're one of our younger readers, you might know her from….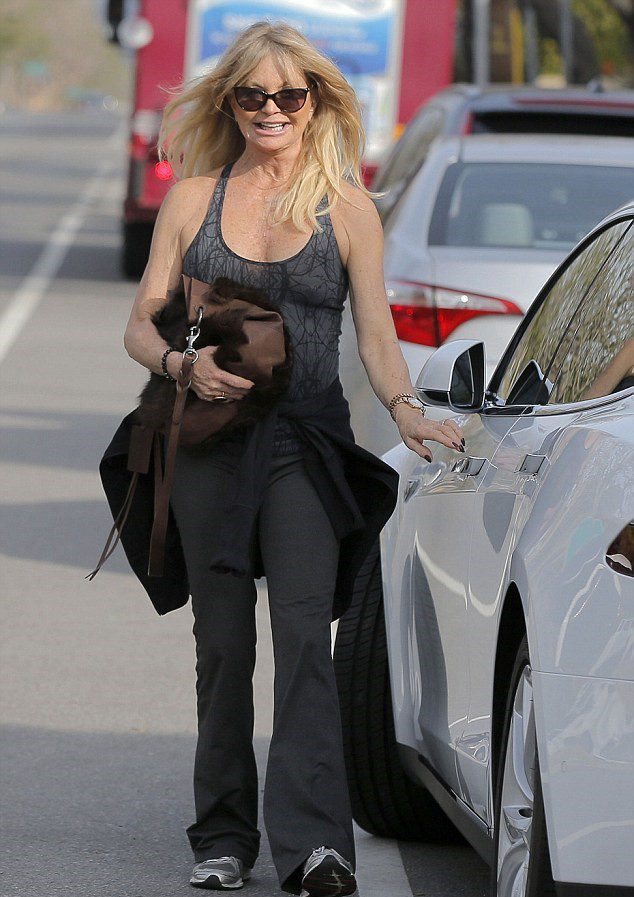 Phinneas and Ferb, yup, the Disney animated show! Anyway, she decided to start spending her money and time on precious cars that everyone wants a piece of, and never looked back! How insanely cool is that? We wish we were her.
Lindsay Lohan
Say what you will about her, but Lindsay Lohan has delivered and starred in some of the most iconic chick flicks that have emerged from Hollywood. Such as Mean Girls and The Parent Trap, for starters. With all that fame and success she has…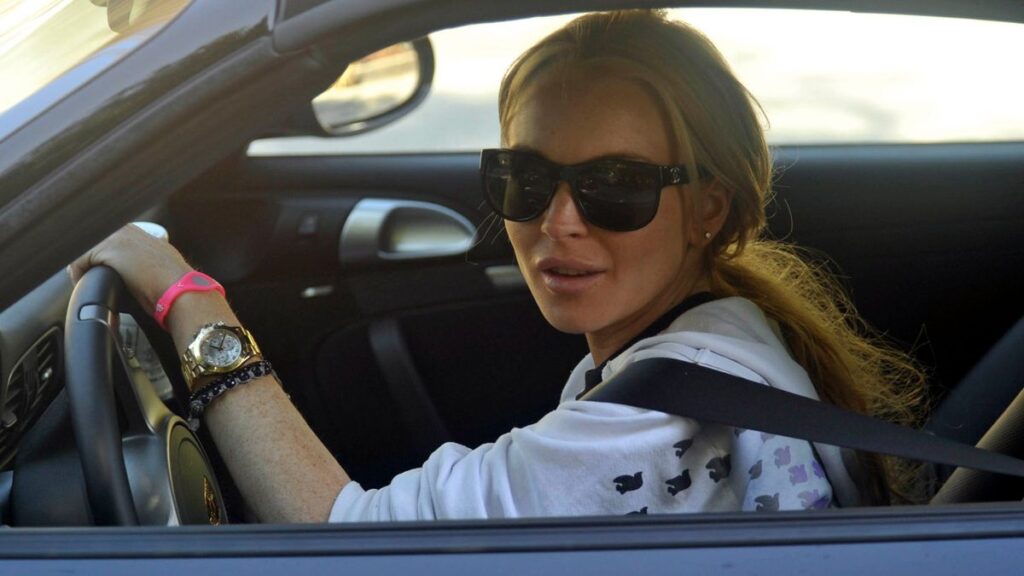 Gone to rehab, worked towards saving the planet, and also invested in a whole lot of cars! Her collection is wide for someone who doesn't drive them all, but still very stunning. If only we could have her long blonde hair and big shades and drive our convertible out to push Regina George under. Just kidding!
Britney Spears
First and foremost, the biggest congratulations to Britney for ending her conservatorship and getting back out there! After 13 long years, the singer is living her life and is even pregnant with her third child! What a time to be alive, to see her grow from being troubled to free.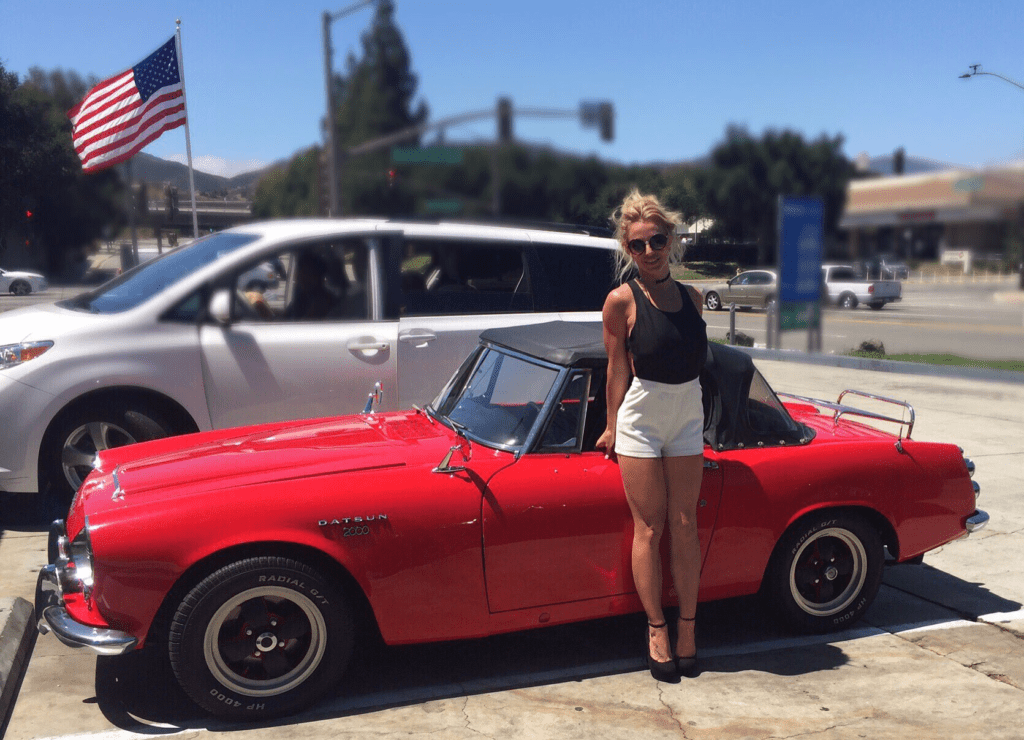 With that freedom comes her ability to finally drive the umpteen number of cars she's bought over the years that are just gathering dust in her garage! Now that her greedy family is out of the way, we're excited for her the feel the wind in her hair.
Tyra Banks
Tyra Banks is everywhere, whether for the right or wrong reasons. Perhaps it's her frequent role as a host in various Top Model series or the fancy cars she drives. The 48-year-old businesswoman, model, actress, and producer knows her way around town!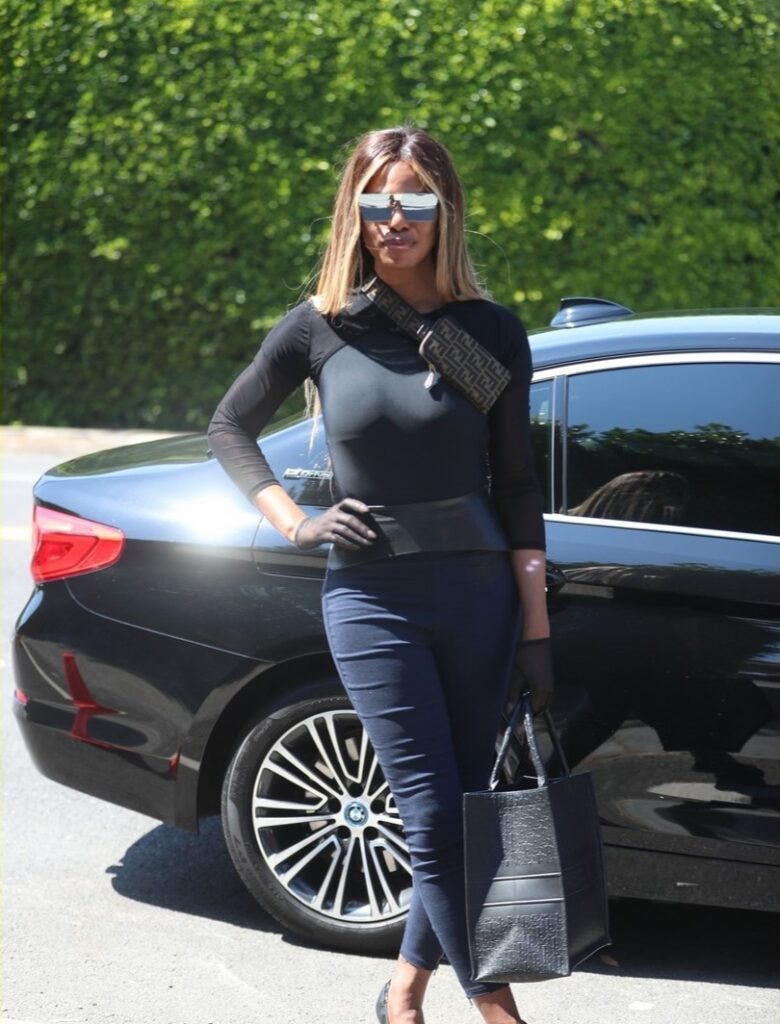 We're pretty sure she doesn't need a GPS system; we've seen her find her way through too many controversial happenings in Hollywood and reality TV and come out on the other side smiling. The beautiful woman has claimed to enjoy driving around, too!
Madonna
The Queen of Pop literally needs no introduction, but just in case some of you live under a rock, we will suffer our inability to actually use the words that are just enough to describe Madonna. No words can suffice.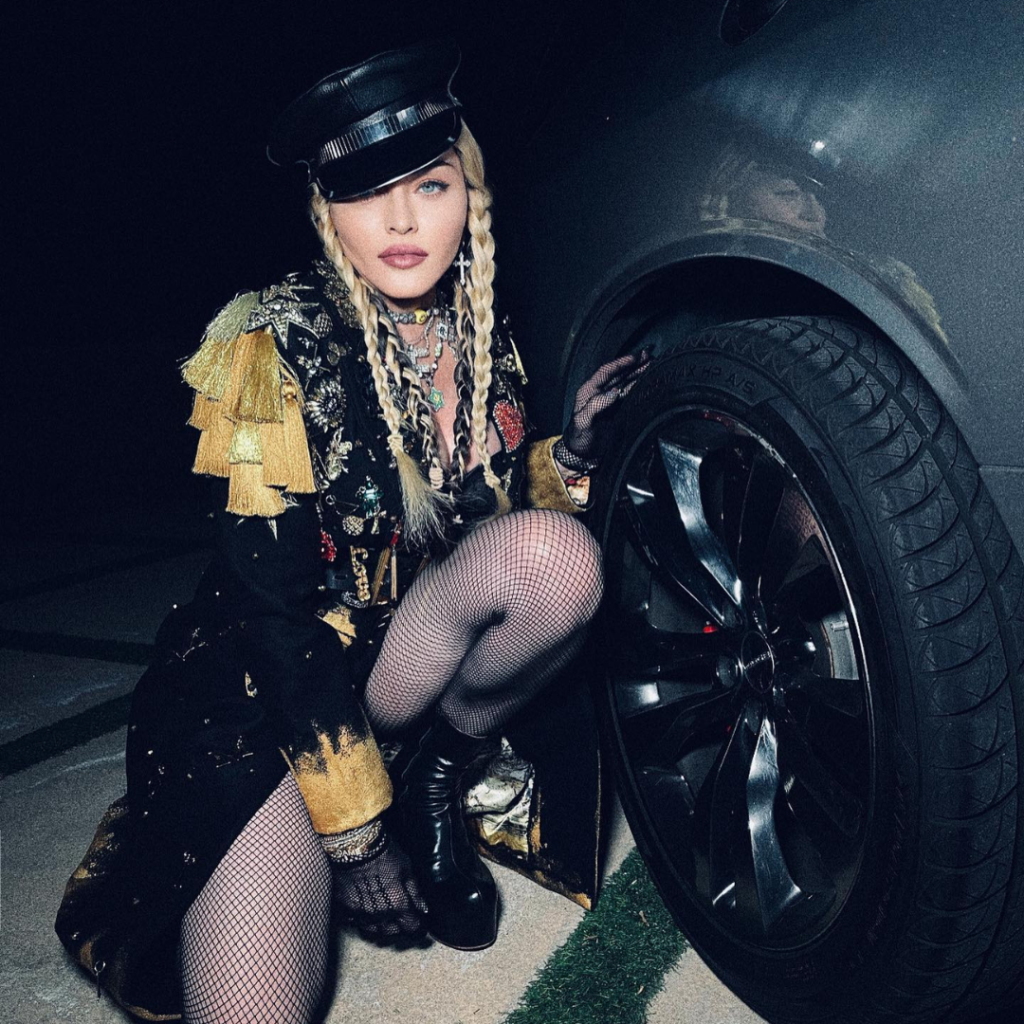 Anyway, Madonna, our world's one and only true bada*s babe, loves her cars like lions love their cubs. Fiercely, scarily, and protectively. We can imagine how posh her garage must be, with all her fancy cars lined up, waiting to have her drive them. Can you tell we're in love with her?
Fergie
"Fergalicious" singer Fergie is better known for her contribution to the music of Black Eyes Peas. Not only as a singer and songwriter, but Fergie has also garnered praise as an actress. But the one thing people rarely know about her is…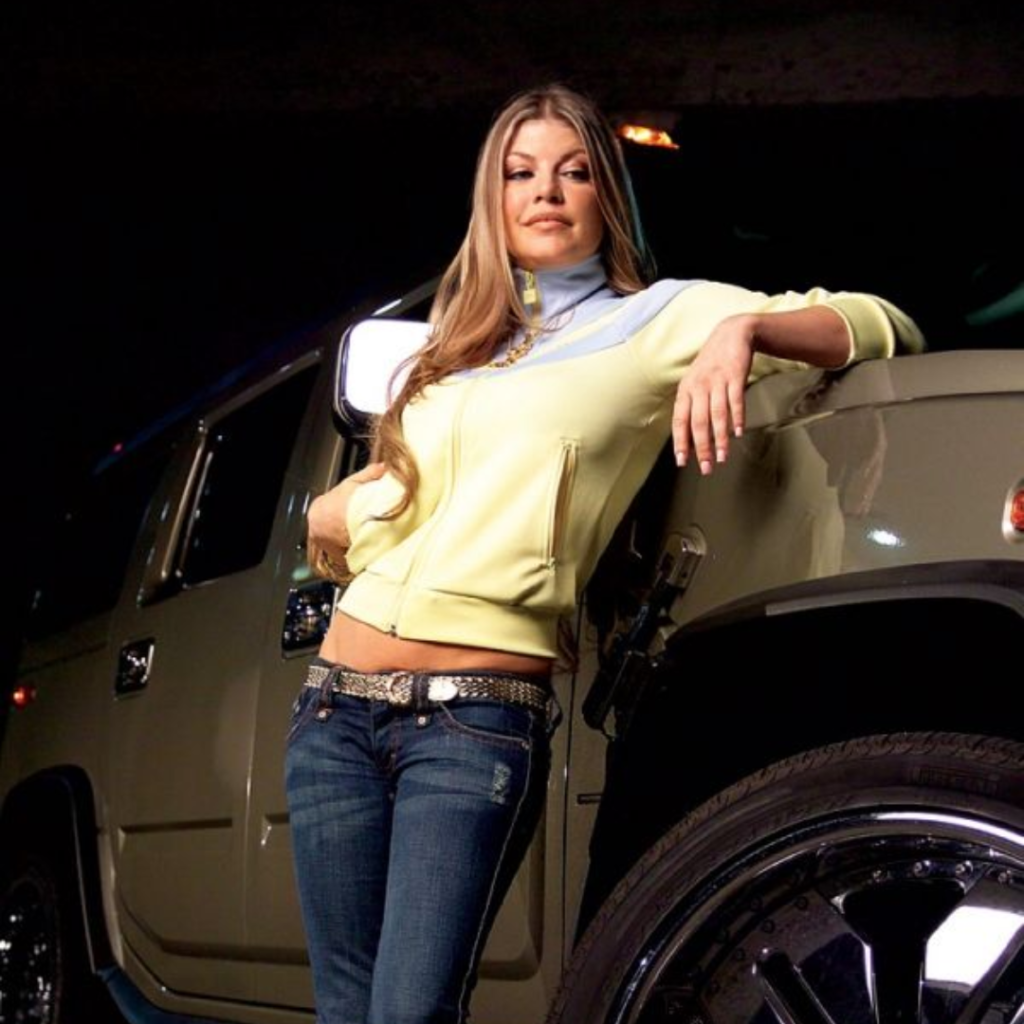 That she has a mini car collection that she is incredibly proud of and loves to talk about with others in the entertainment industry who love their vehicles. She keeps a humble profile when it comes to her four-wheelers, but we know she's got them.
Kristen Dunst
The original MJ from Tobey's Spider-Man, the love of our lives, and one of the prettiest women to rock a dress, Kristen Dunst might have recently been mocked at the Oscar ceremony, but she's got something we want. Can you guess?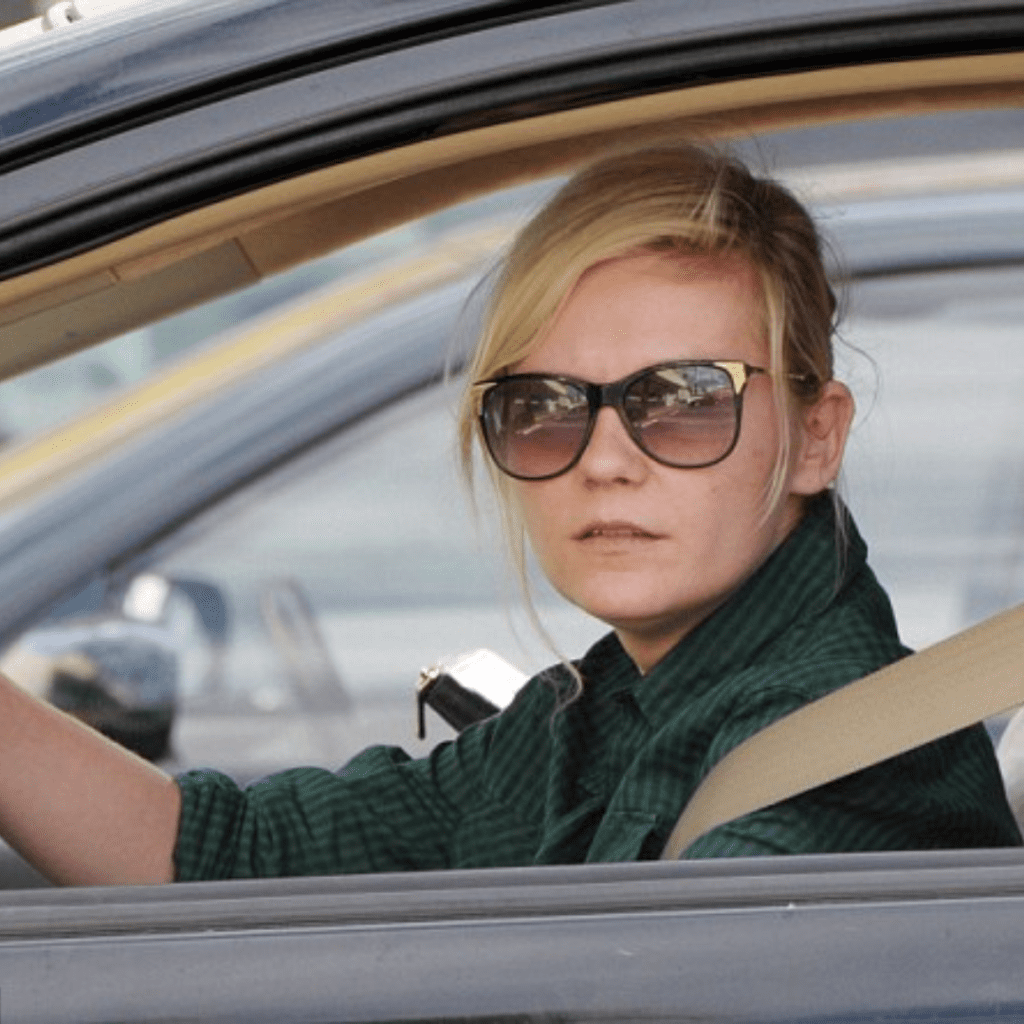 That car collection! And well, that talent, and her skin, and maybe those legs, in the risk of sounding ultra-creepy. But in all honestly, Kristen seems like a lowkey person from her interviews but loves revving a good car when she gets the chance.
Candace Cameron
Full House, and its reboot Fuller House, actress Candace Cameron has starred in many underrated gems in Hollywood in shows and movies, and her car collection is just as underrated! In fact, on her Instagram where she has over five million followers…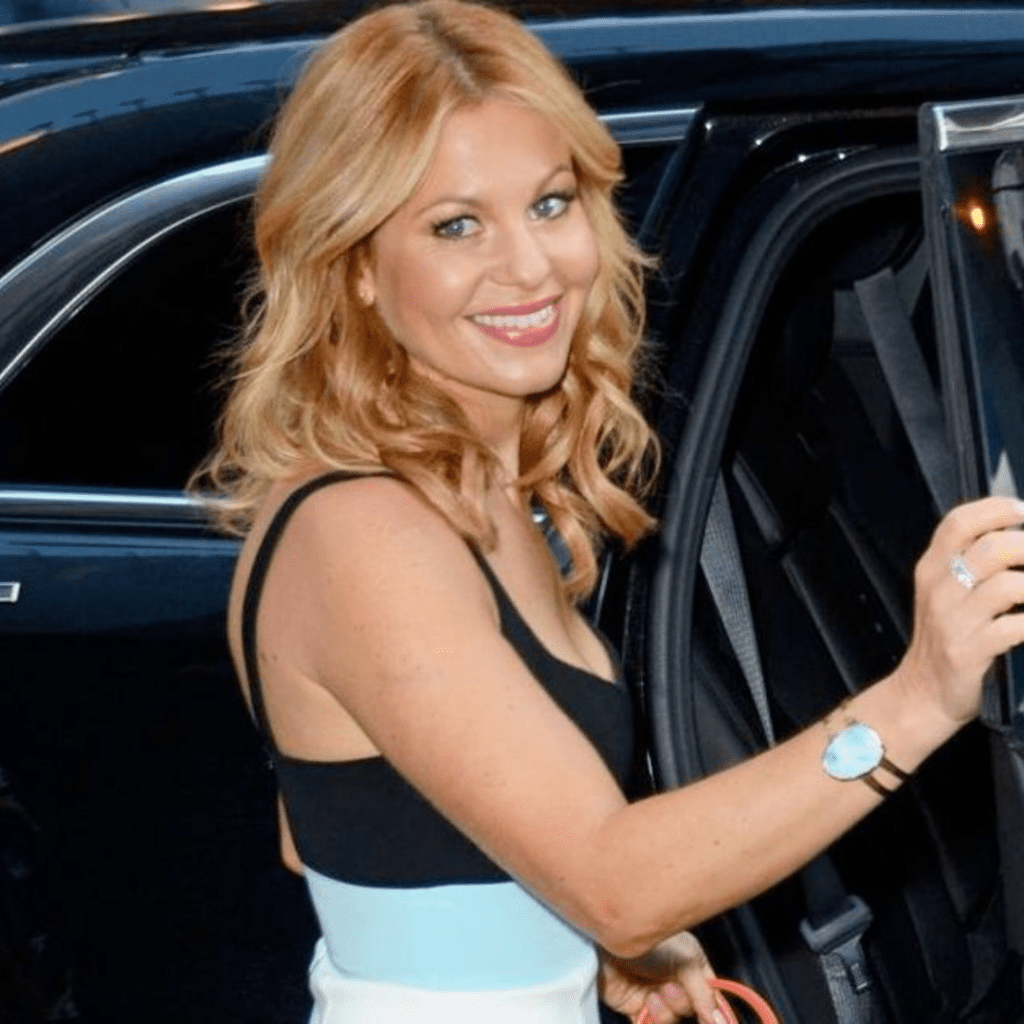 She has a highlight dedicated to her cars! Now, her collection might not be as extensive as Madonna's but come on; Madonna is Madonna! Candace has herself a Range Rover, a bunch of Audis, and more! She has often been seen grocery shopping with these cars.
Nicole Richie
Most popular for her role in The Simple Life and her loyal friendship with Paris Hilton, Nicole Richie is a well-known television personality, fashion designer, singer, and actress. As of late, she's also amped her presence in the automotive landscape!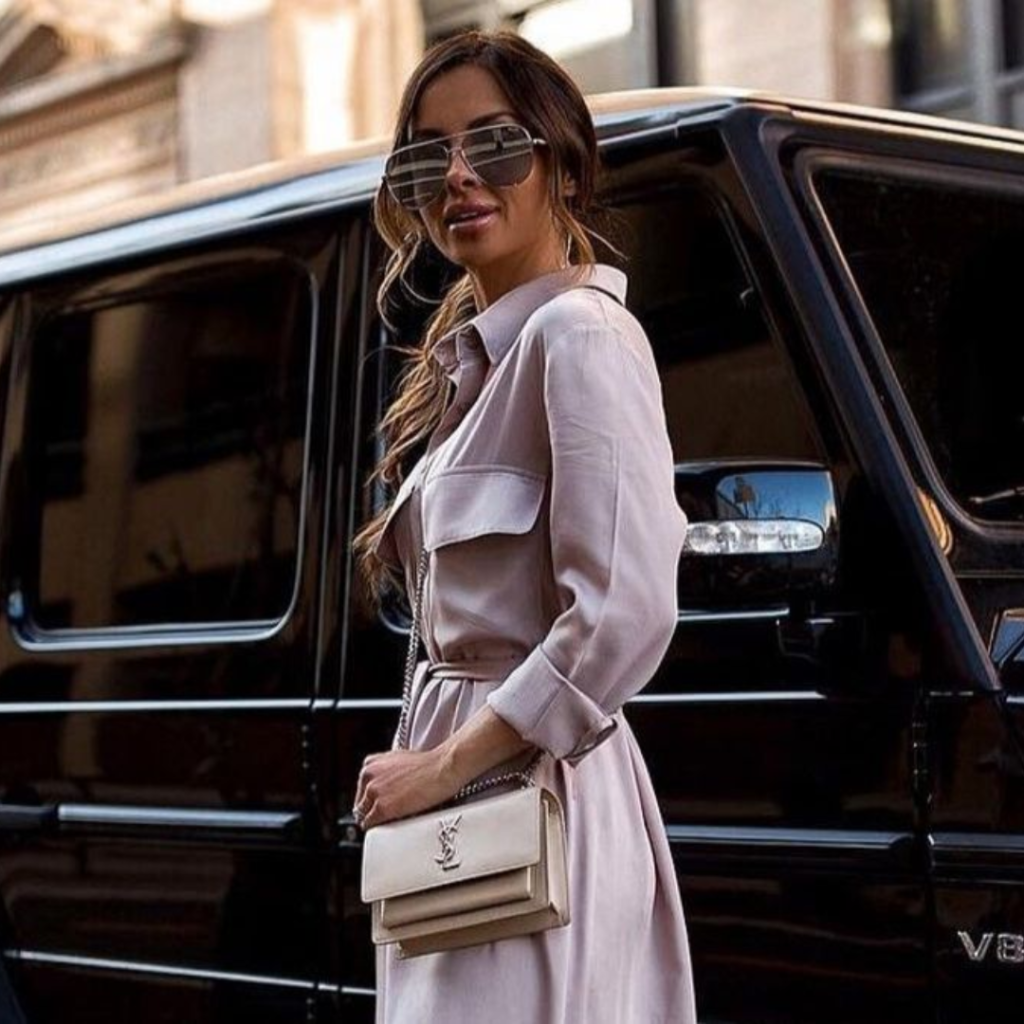 She's got herself a Mercedes, Range Rover, and one that looks like the Batmobile; how cool is that! We kind of wish she could adopt us. It's never too late for that, right? Who are we kidding, we'll just go back to writing this list.
America Ferrera
You know her from Ugly Betty, The Sisterhood of the Traveling Pants, Superstore, or as Astrid from How To Train Your Dragon. Yes, she has starred in some iconic films and TV series. Just like that, her car collection is equally strong.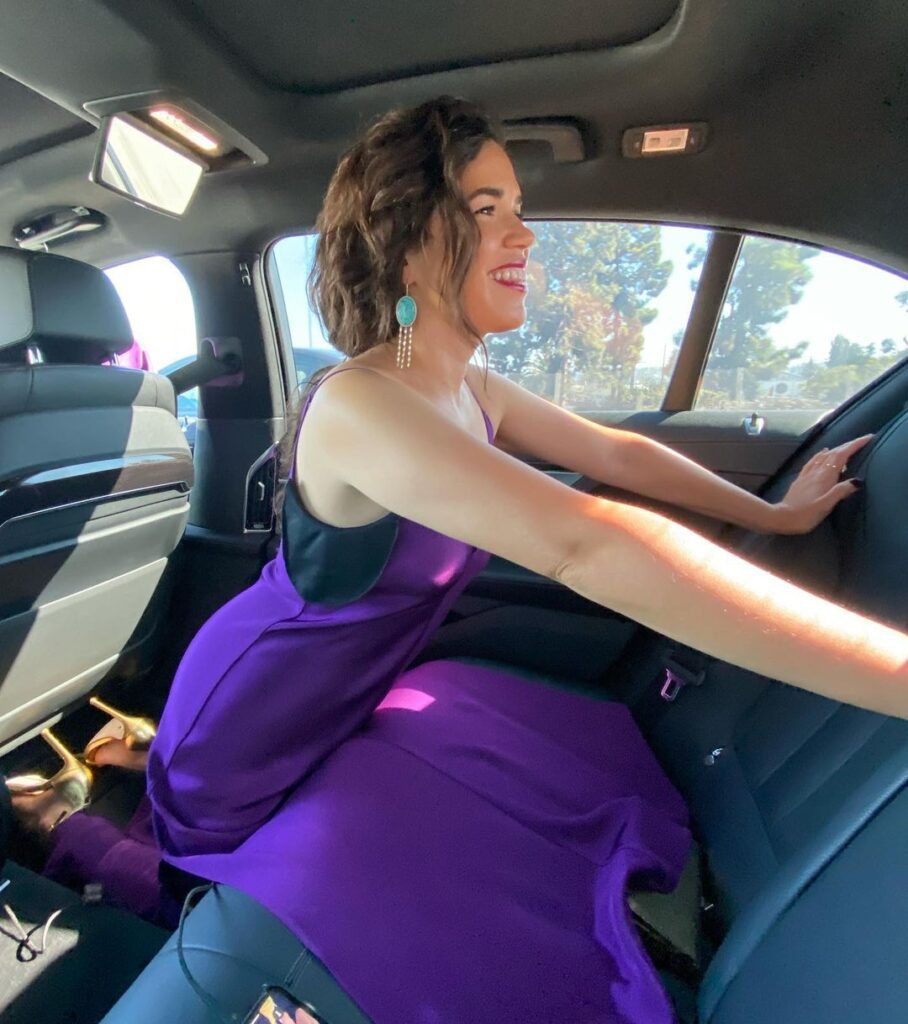 While she does her grocery shopping in more ordinary cars like her Toyota, she has classier cars like Priuses and BMWs stacked in her garage for special appearances on red carpets and photo shoots. Gotta dress for the occasion, right?
Jessica Simpson
Not yellow like The Simpsons character, but Jessica Simpson has been a long-standing Hollywood celebrity. Although she started off as a singer, she's made a name for herself all over the scene as an actress and model, too. Now, after taking a backseat from the limelight…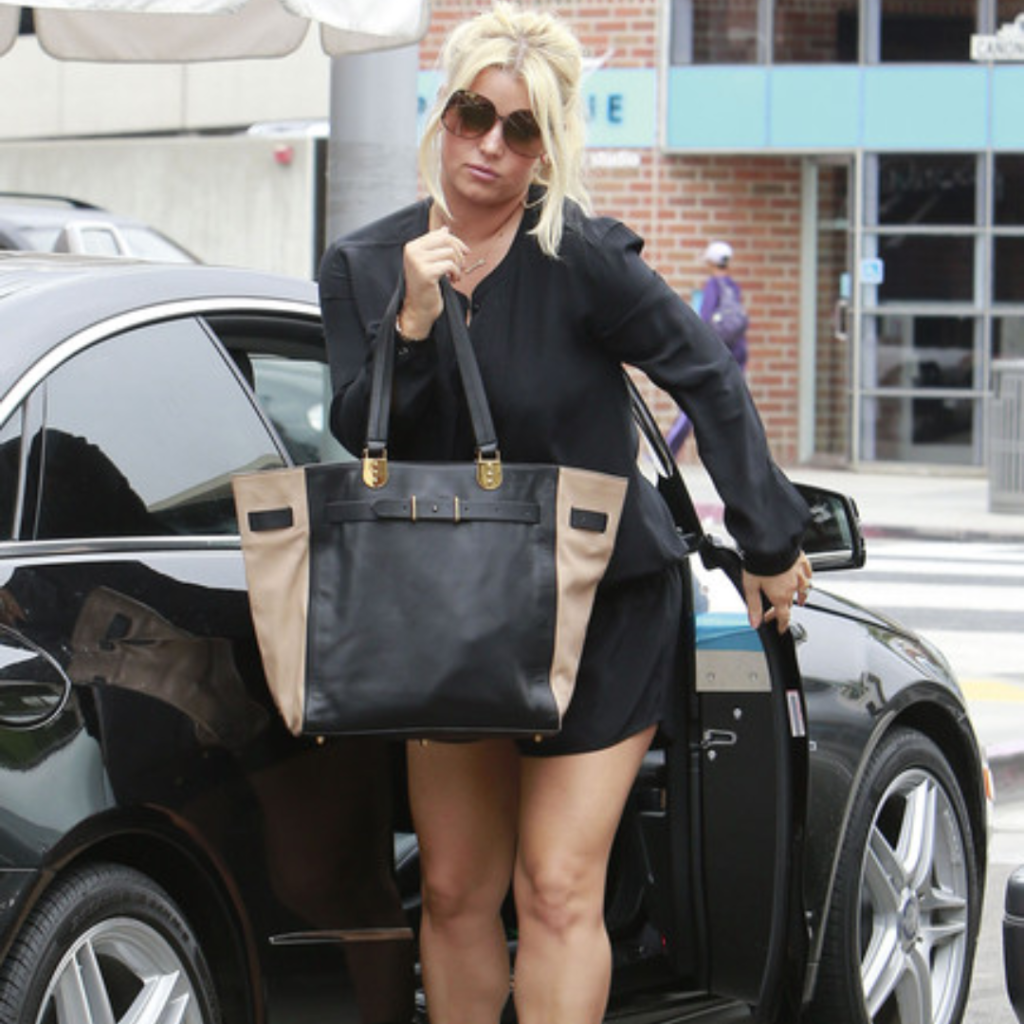 She can enjoy the car collection she has gathered over the years. Her beloved garage houses a few GTs, Range Rovers, E-class', BMWs, and many more. Though she doesn't have a batmobile, we think it comes as close as possible.
Angelina Jolie
Everyone knows Angelina Jolie as the most beautiful woman on the planet, an equally talented actor, and a philanthropist with more adopted children than we can remember. But did you know that she deserves a spot on this list, too?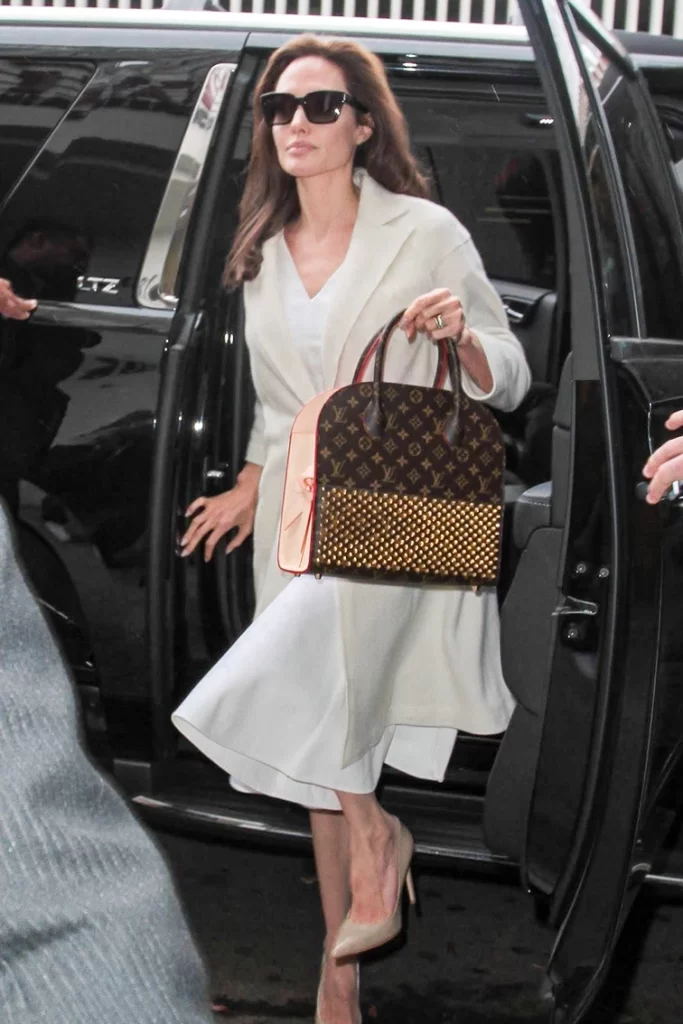 Yup! Angelina Jolie is a lover of cars, and she has plenty waiting for her to drive when going to movie premieres, interviews, and everything else this busy and inspiring woman keeps doing! Imagine having the most symmetrical face on earth and so many cars. Lowkey jealous.
Ellen DeGeneres
The host of one of the longest-running and most popular celebrity talk shows, Ellen DeGeneres is known for her comedy, interviews, pranks, and her no-nonsense attitude on set. But what people don't know is that with her partner, she loves…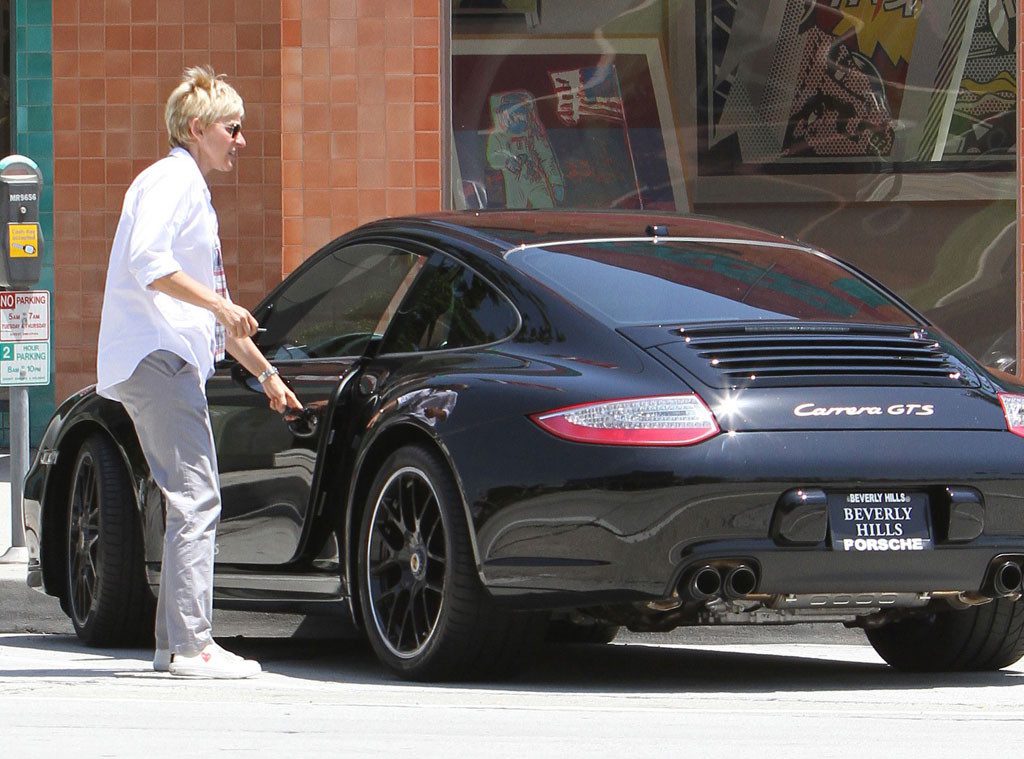 Driving! Ellen has garnered fame and wealth from her hard work over the decades and has spent that hard-earned money on a blingy car collection over the years. With a large number of them being convertibles, now we know why her hair is short!
Carmen Electra
Backed by the legendary singer Prince himself, Carmen Electra is an exceptionally talented actor, model, singer, and yup, you guessed it, a car fan! Of course, it's no surprise, given she's on this list. Her collection includes GT, Mercedes, Range Rovers, Bentleys, and many more.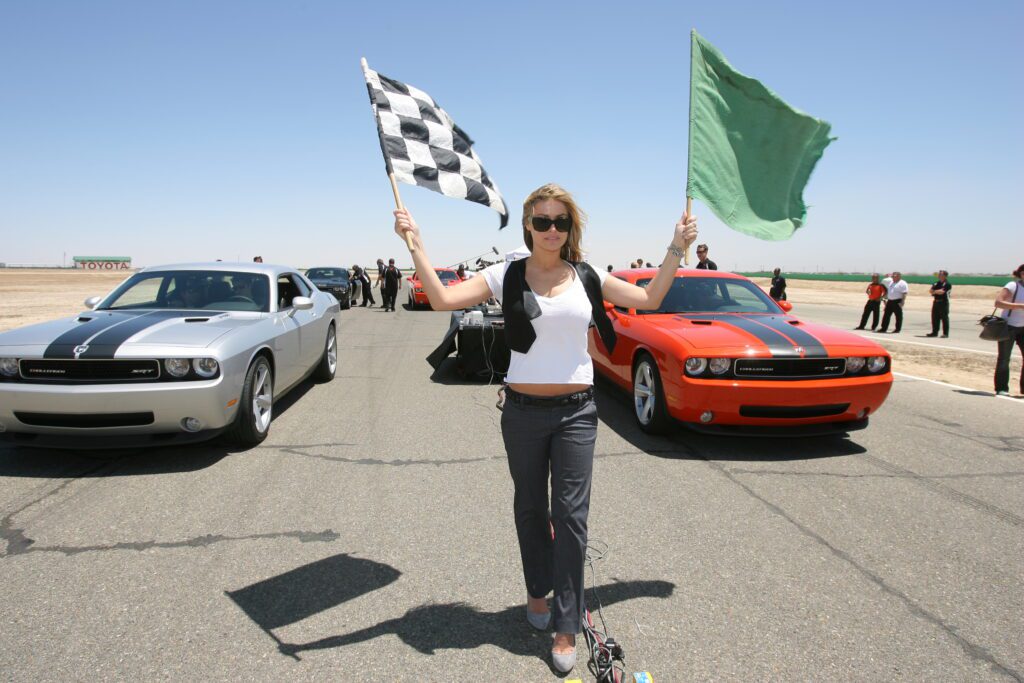 She is such a big fan that she has modeled for cars and auto exports for many years! Like the picture above, for example. Most notably, she has starred in Scary Movie, Baywatch, Bedtime Stories, and Meet the Spartans, all fan favorites!
Paris Hilton
Everyone's favorite, Paris Hilton, has lately become trendy all over again after people realized that she is actually way smarter than she lets on. Imagine looking like a Barbie, being smart, and having her talent, all in one body. Wow.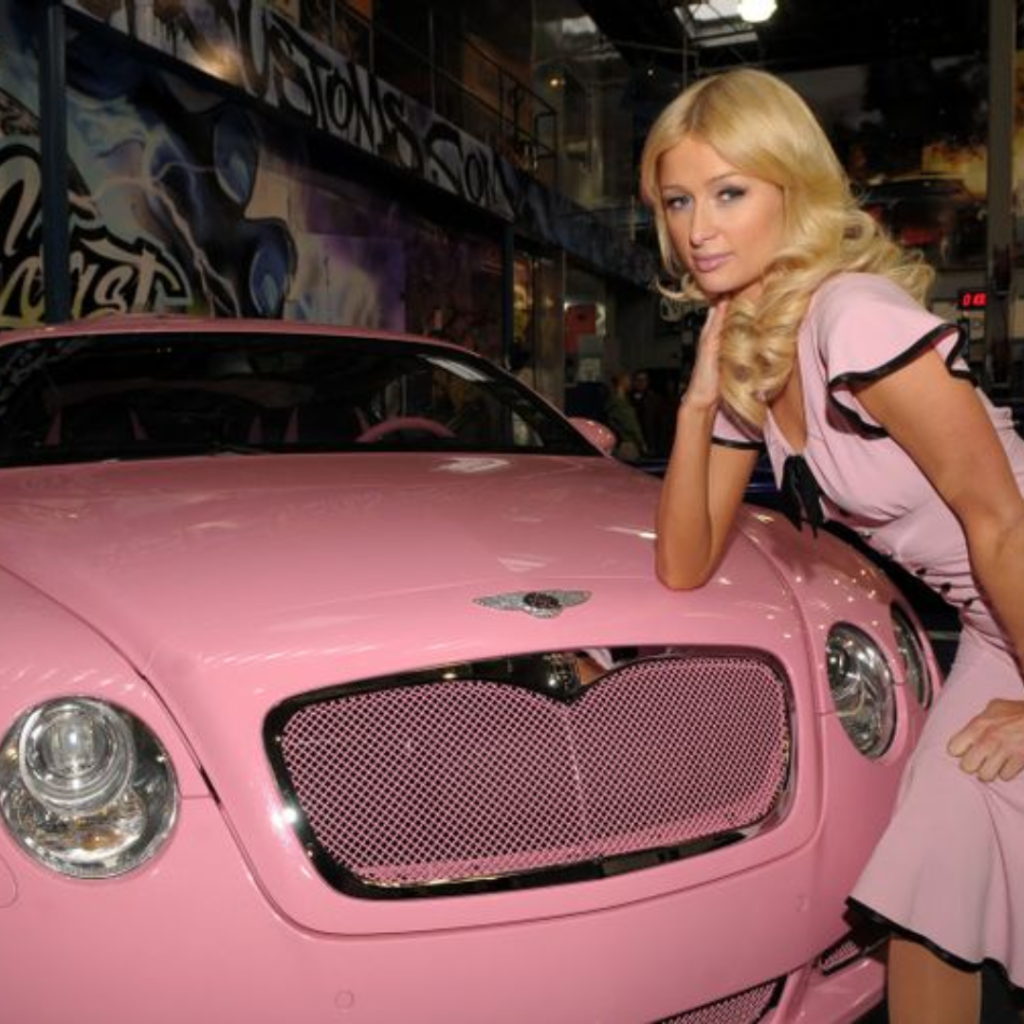 She loves everything pink, and while her car collection is large, a massive portion of it is customized to her fav shade of pink! It all suits her aesthetic; we're so sure. Looking at that car, we can almost taste cotton candy.
Miley Cyrus
Say what you will about Miley Cyrus, but she has always been true to herself and one of the best voices in America. She has helped kids – and adults – dream through Hannah Montana and her other roles, and her live voice is just, OOOF.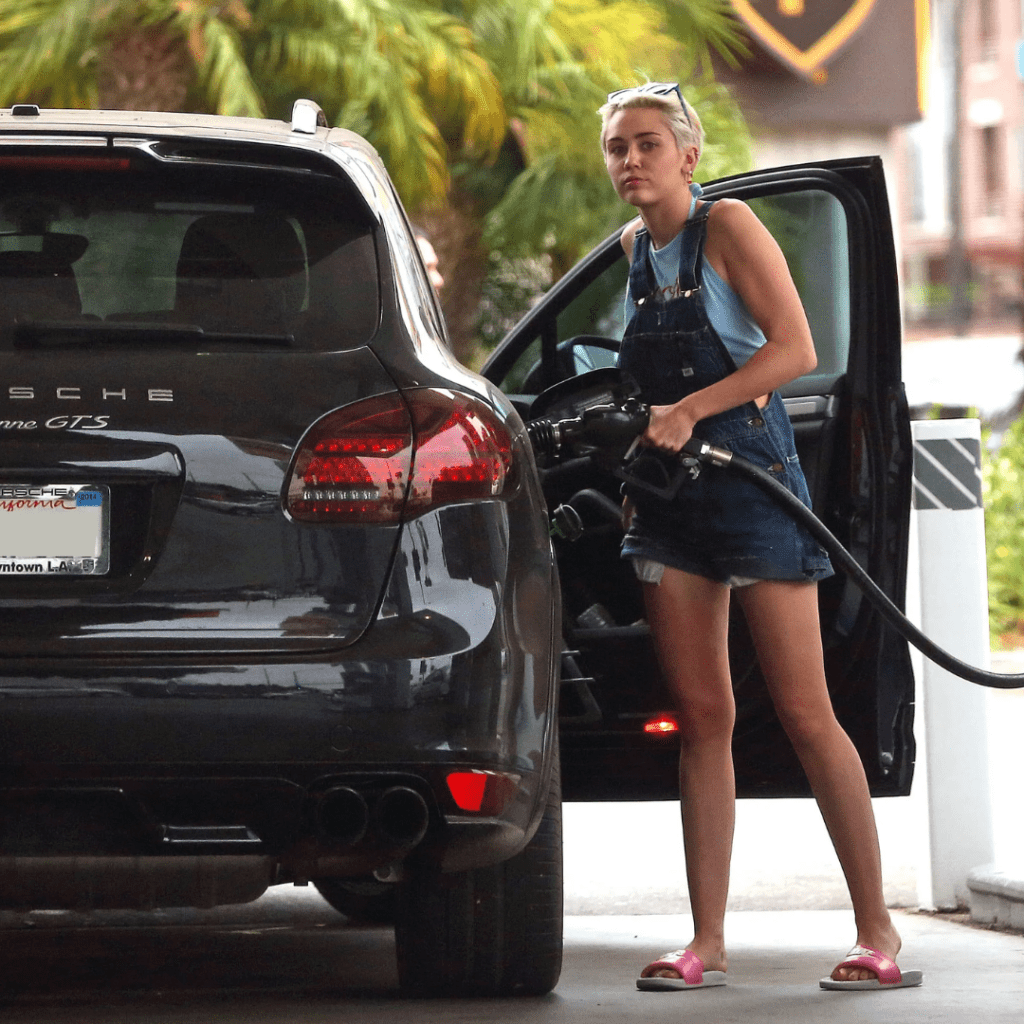 So it comes as no surprise that all that talent and hard work has paid off for her and that she's bought herself way more cars than one person could possibly need. But to be fair, each goes with a different look and phase, so we can't hold that against her.
Miranda Kerr
This may come as a surprise to many of you, but Miranda Kerr isn't just a model and an automotive fanatic, but she's also an author! We just found out, too, and that's so cool! Her stint as Victoria's Secret's first Australian model brought her to fame.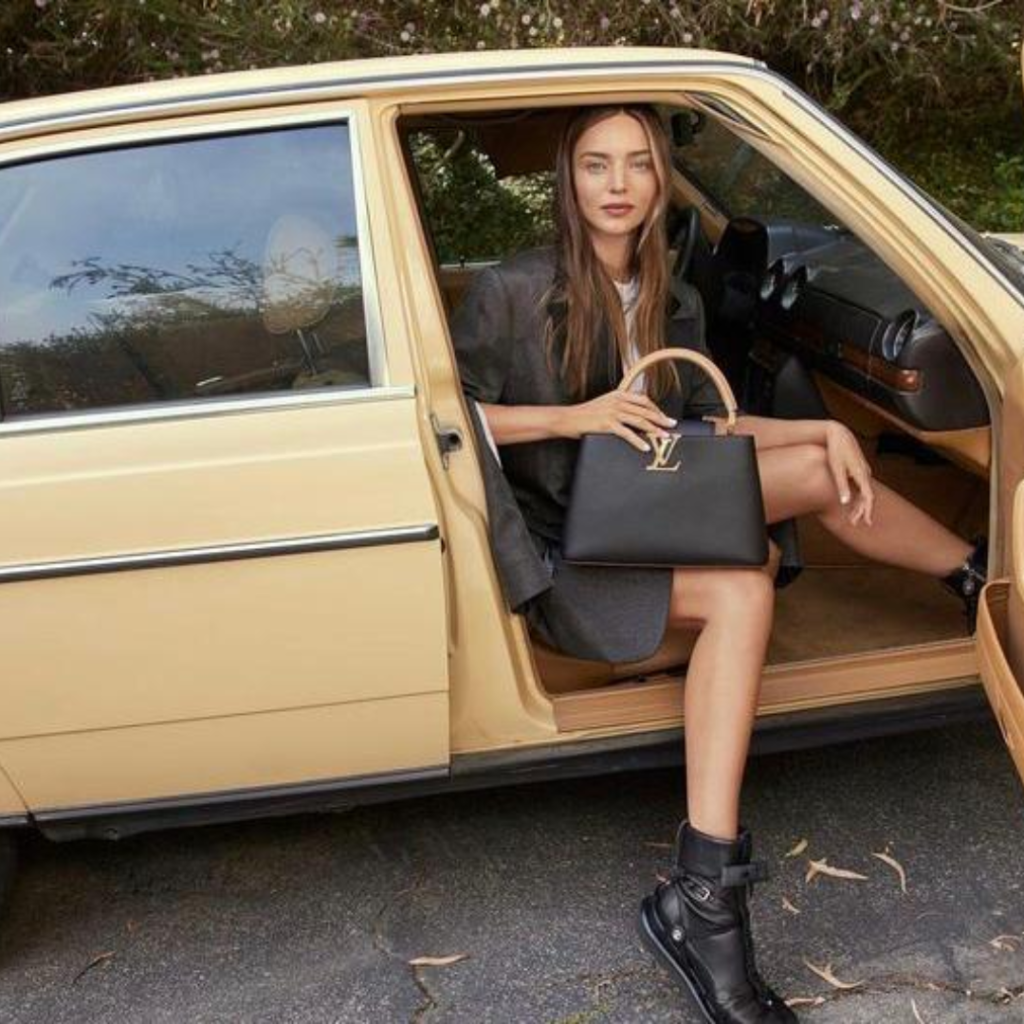 But not just fame, because that led to her finally divulging and allowing herself the luxury of gifting herself some of the world's best cars. She rides in her Audi with her husband, Orlando Bloom, yup, the elf from Lord of the Rings. Wow, right?
Lana Del Rey
Lana Del Rey is one of this generation's most popular singers, and while commonly categorized as an artist whose songs all sound the same, her song "Summertime Sadness" has contributed to far too many TikToks for it to be mocked.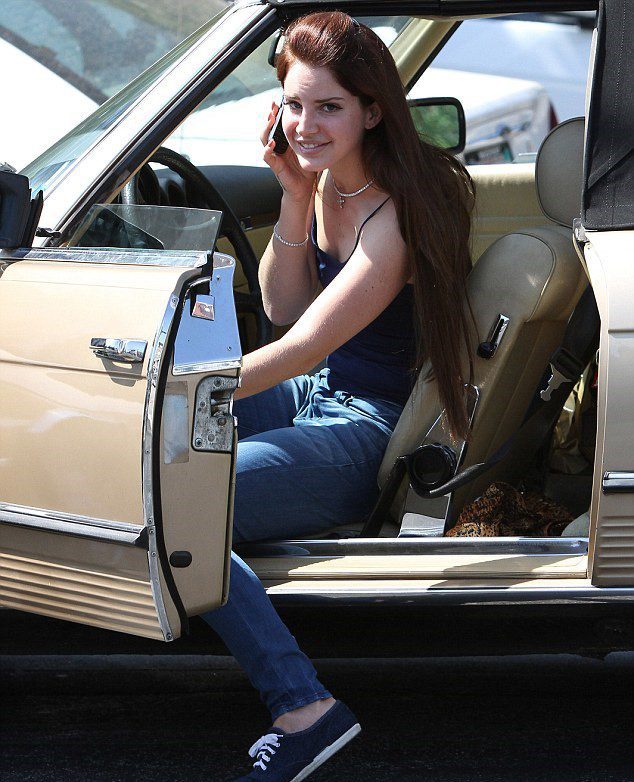 Like her songs, she loves vintage vibes, including a brown and shiny vintage Mercedes, several other convertibles, and others with silver panes. All in all, we can prove that Lana Del Rey likes to travel in style, even if it's just for grocery shopping.
Janet Jackson
The entertainment industry and talk show hosts were particularly unfair to Janet Jackson after her Super Bowl incident with Justin Timberlake, but now we're glad to see that her talent, hard work, and unbothered attitude have helped her build a Jenga garage full of cars!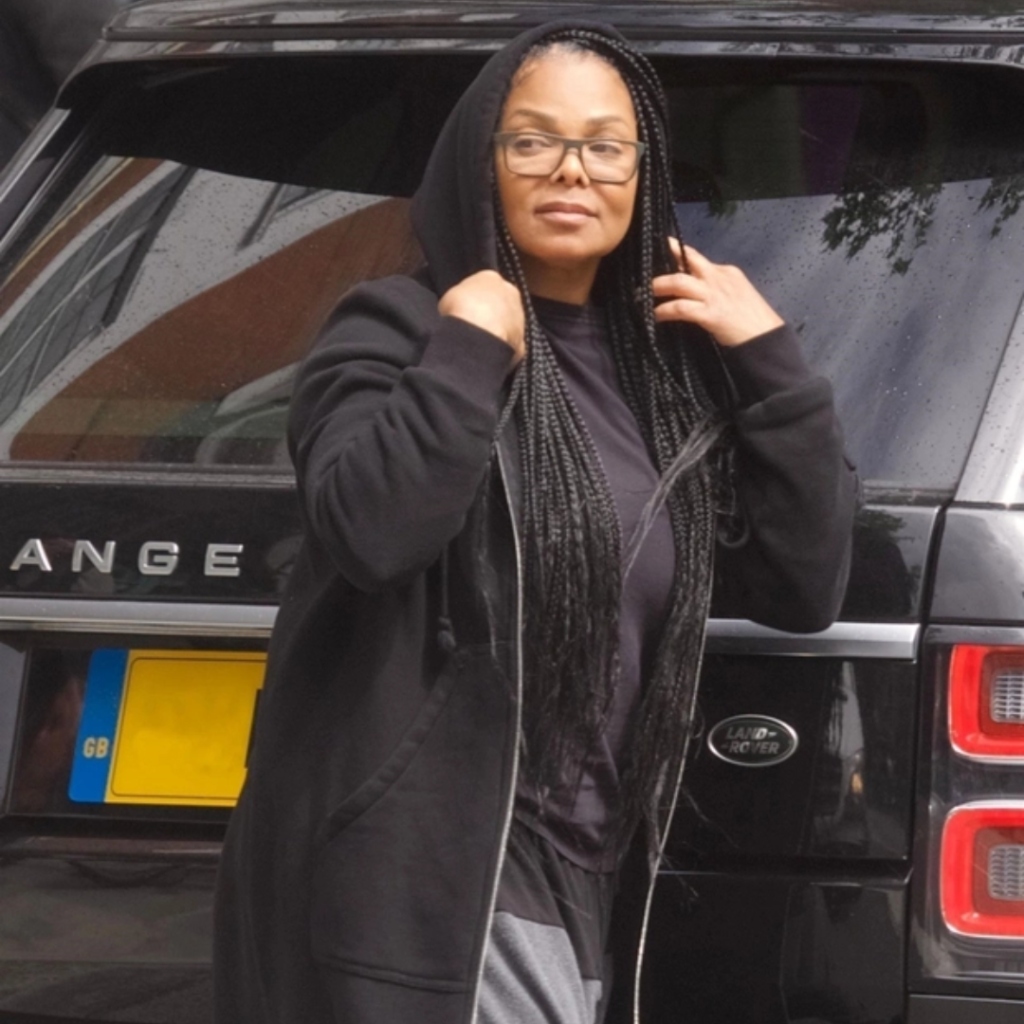 The singer, known for writing beautiful songs since the 1980s until now, now owns equally gorgeous cars and drives them around in style. She owns many classics like the Porsche 356SC Cabriolet, Volkswagen Karmann Ghia, 1957 Austin Healey, and many more.
Mariah Carey
The Queen of Christmas isn't just topping the billboard every year, and no matter whether you laugh or cry at her viral video of harmonizing with a dolphin, Mariah has cars stacked on top of each other in her several garages.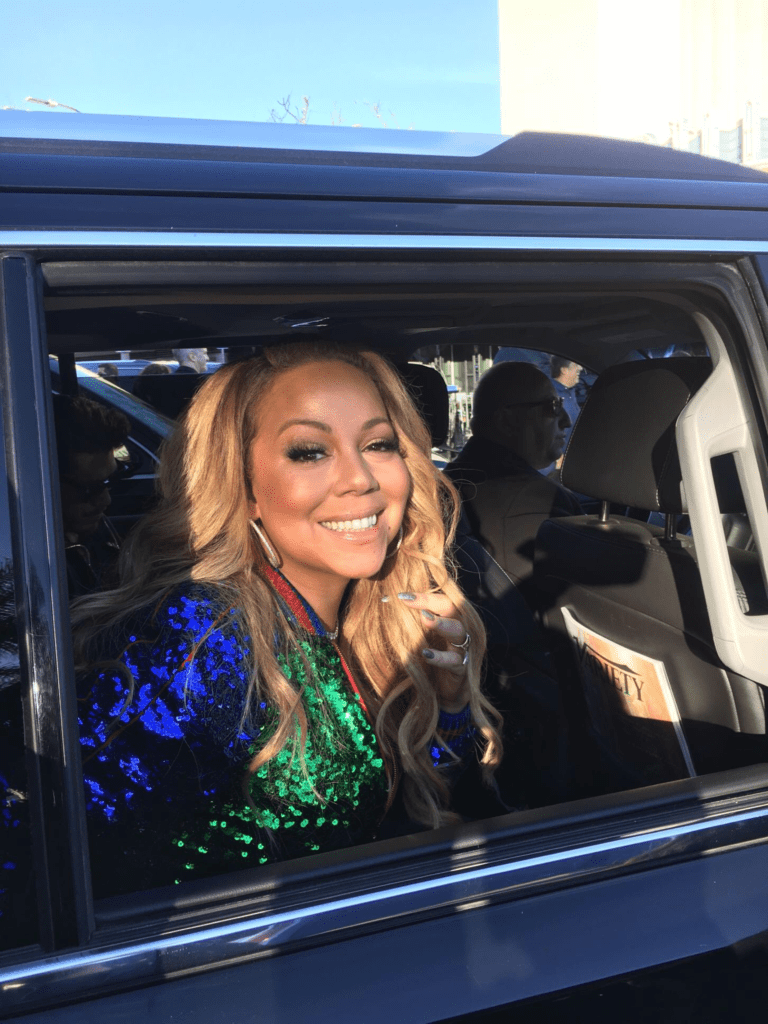 From a hot pink Porsche to a Rolls Royce Phantom, there is not a single luxury car we can think of that the legendary singer doesn't have to her name. The Songbird Supreme can show off her five-octave vocal range while smoothly driving in her classics.
Lady Gaga
"Poker Face" and "Telephone" singer who just won her 13th Grammy recently has also starred in some of the best cinema of the decade. But did you know, she's one of the biggest car freaks in the music industry in America?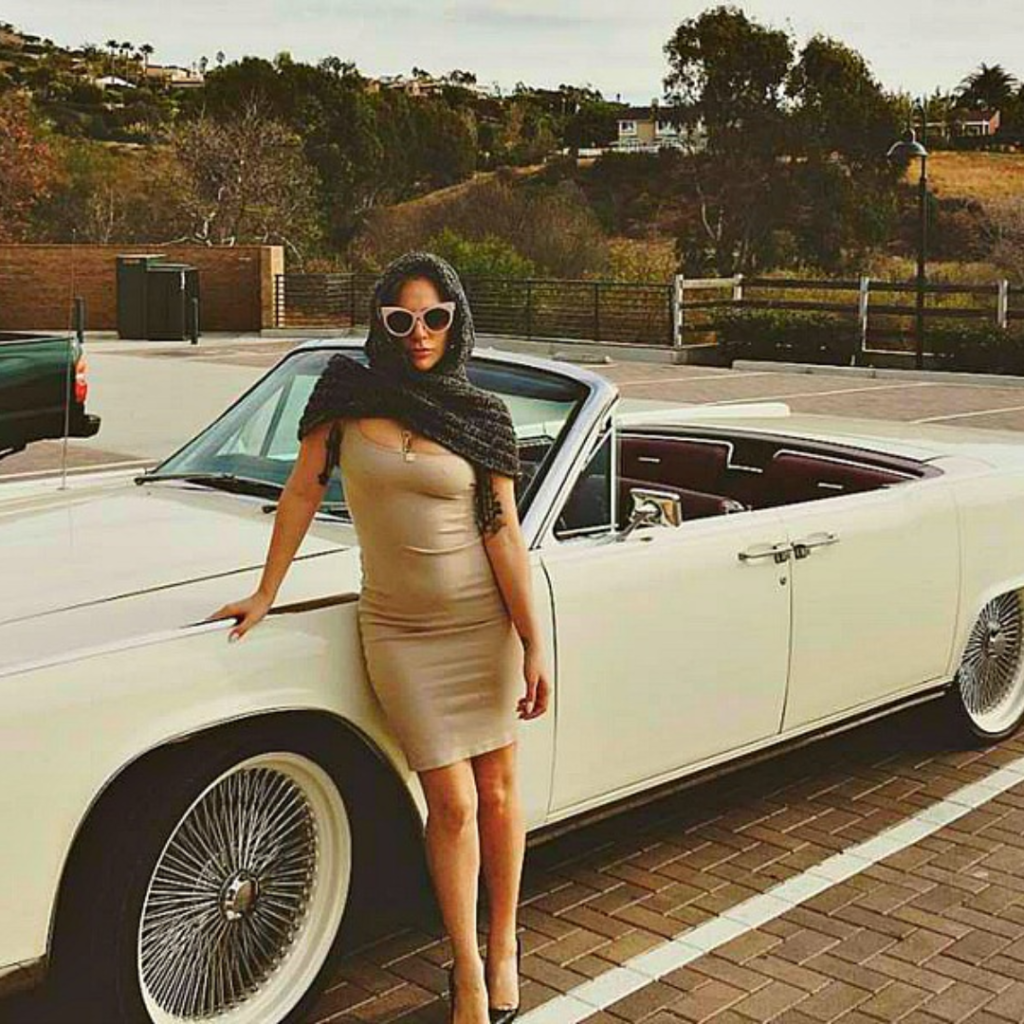 The young woman who started performing at open mics as a teenager now is the owner of the classic Mustang, the classic Chevrolet, the SVT Lightning, the Rolls Royce Phantom, and that isn't the full list. Yeah, we know, it must be exhausting being this cool. We can't relate.
Khloe Kardashian
There are few celebrities more famous than the Kardashians. Here we have Khloe, strutting her stuff, posing with her no doubt expensive car. Of course this isn't the only photo-op she's done with a vehicle. In fact, she has a plethora she could have chosen from.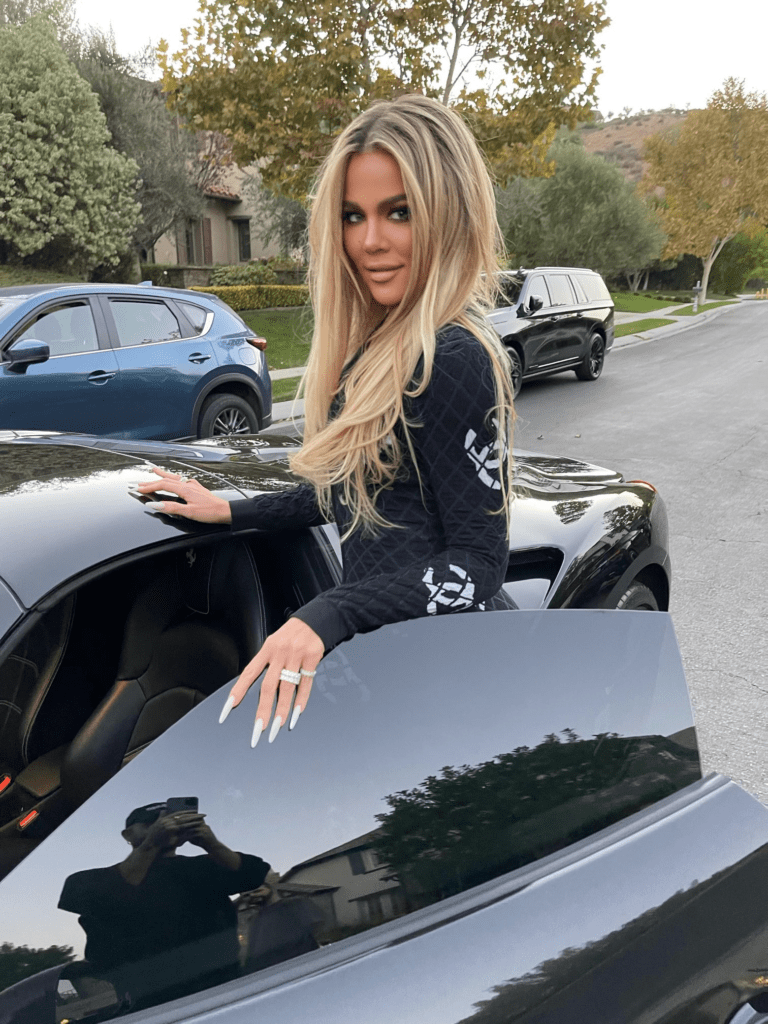 Khloe also has an incredibly absurd Range Rover draped in black velvet, which can have been purchased by someone with so much money that she's praying it rains so she can change the covering and spend even more. Would we want that? Yes. Would we drive it out? No??
Rihanna
When Rihanna showed evidence of abuse while dating Chris Brown, he attempted to cheer her up with a gift: a $750,000 Lamborghini Aventador. They soon split, but since then, the stunning Rihanna's car collection has only grown for the better.
This includes her Porsche 911 Turbo S and a few classic vehicles that she takes out for casual drives. She has also been gifted cars by her mentor Jay Z when she was a youngster in the American singing scene.
Kim Kardashian
Another member of the Klan who likes automobiles? Kim appears to be really interested in vehicles because of how much she can tinker with them and have them altered to match her current brand. And to match her outfit, as we can see below…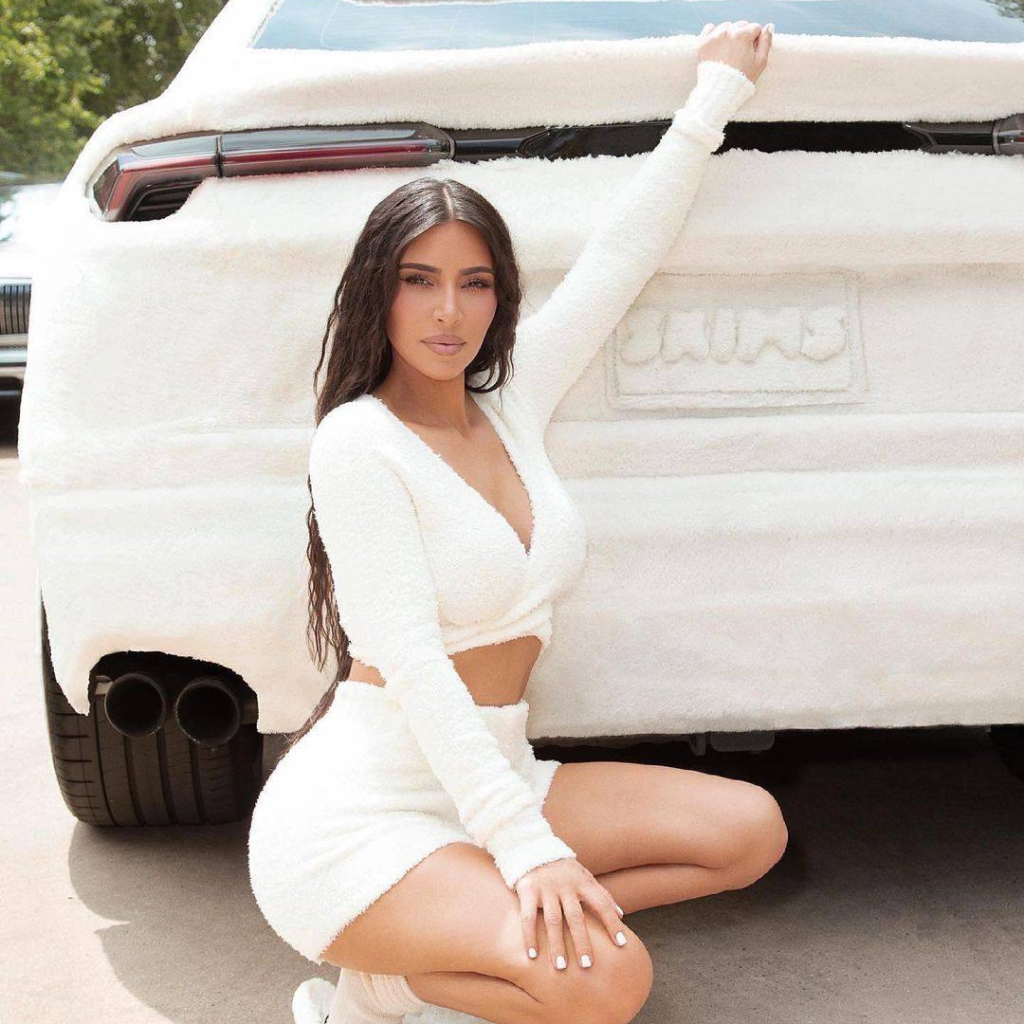 With a remarkable friendship with Paris Hilton, they seem to share their love for pink and customize their cars in that color! We're wondering whether she would go back to this aesthetic now that Kanye is no longer controlling her wardrobe.
Queen Latifah
Queen Latifah is a rapper, actor, TV personality, and entrepreneur, and now we can add "auto lover" to her list of accomplishments. In fact, it was a terrible sadness for her and her fans when her Mercedes-Benz S63 was stolen in 2016.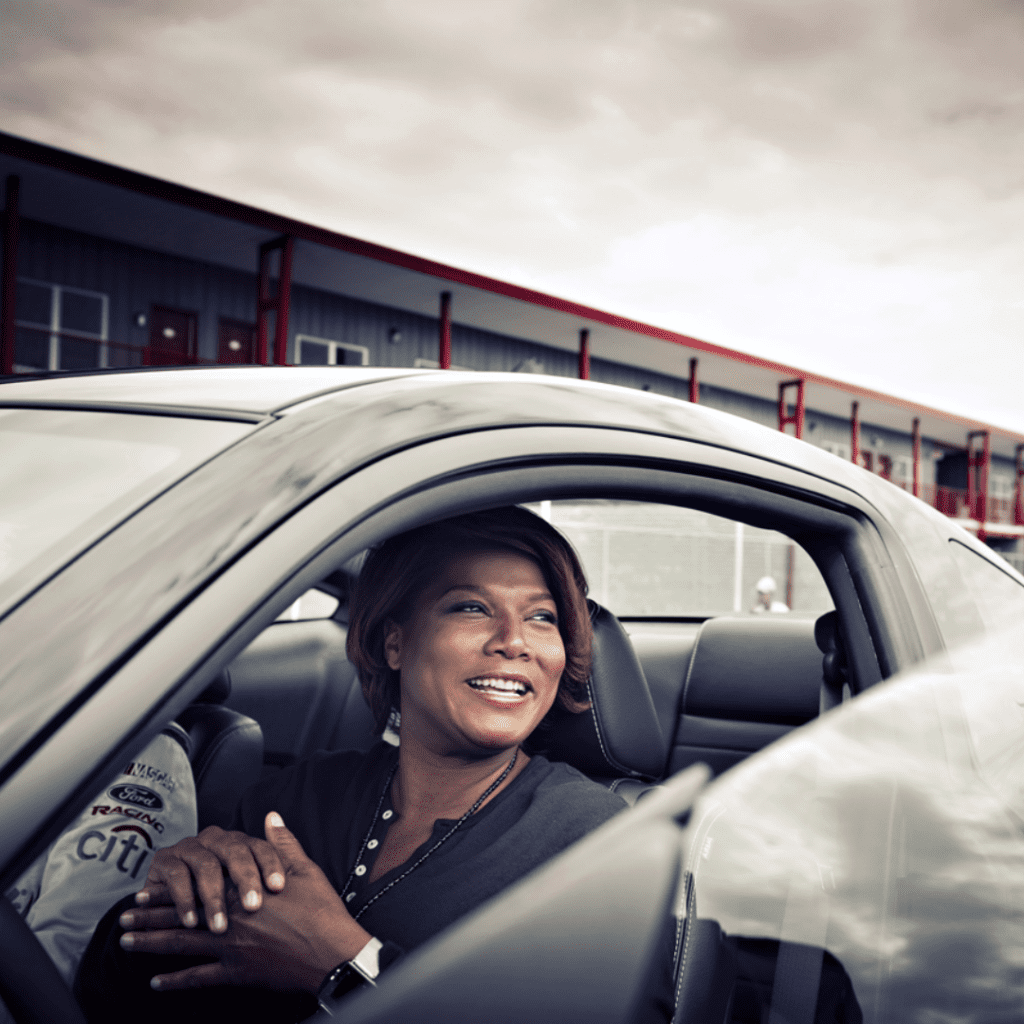 But then she purchased a Rolls-Royce Phantom Drophead Coupé for more than three times the value of the Mercedes. She is known to like larger, more manly vehicles that take up a lot of room on the road, just like her work in the industry.
Mischa Barton
She learned how to drive at the age of 11 – shh don't tell the police – and she's been obsessed with cars since then! So much so that Mischa Barton also hosts a car show alongside rapper T-Pain. And she's not just in love with the classics.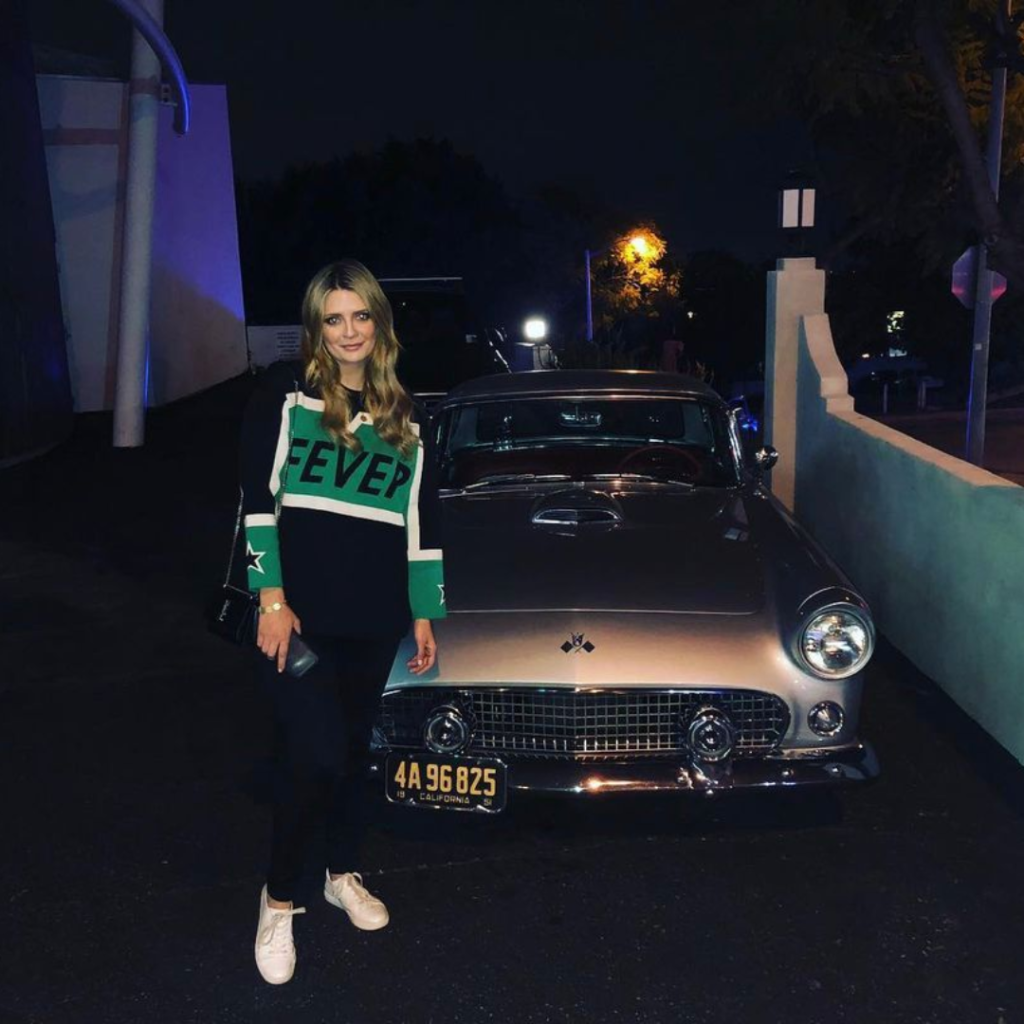 No sir! Apart from the convertibles and the Cadillacs, she actually knows how to work a car and is devoted to their upkeep and care. The British American actor's career has spanned films, TV, and theatre, all through which she has slipped into her love for cars somehow.
Gigi Hadid
Since she was designated the official face of BMW, Gigi Hadid undoubtedly gets all the vehicles she wants for free. The supermodel is no stranger to driving fancy automobiles, since her father, Mohamed Hadid, was already a real estate tycoon when she began modeling.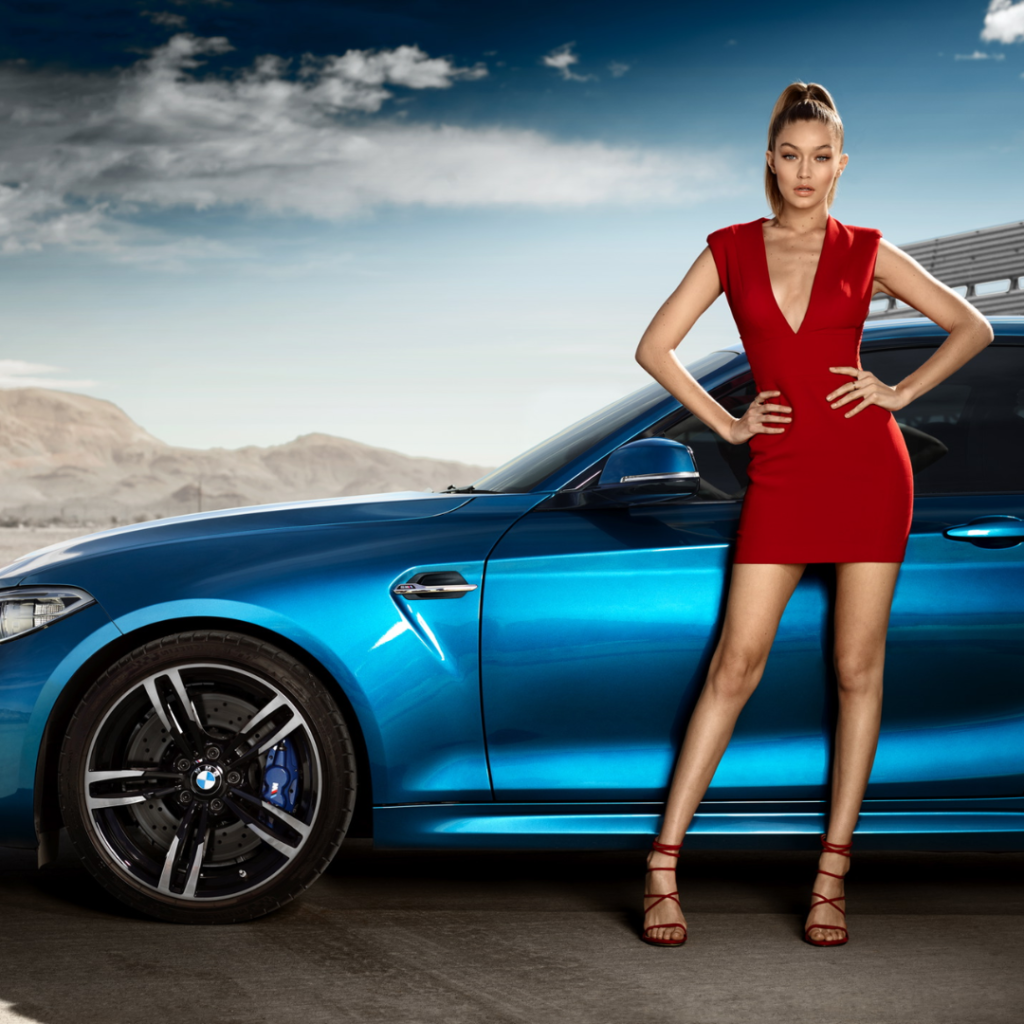 Because she's under contract, you're unlikely to see her driving many other vehicles, but her family is known to have many fancy modern cars in their garage for special appearances. That's how it goes when you're so wealthy, we guess!
Beyonce
Beyoncé is a car enthusiast, and she has several stunning automobiles to prove it. Sure, this is her in a music video, but she has plenty in real life. She owns a collection of Ferraris, Porsches, and Lamborghinis with her husband, Jay-Z, many of which are often upgraded to the latest models.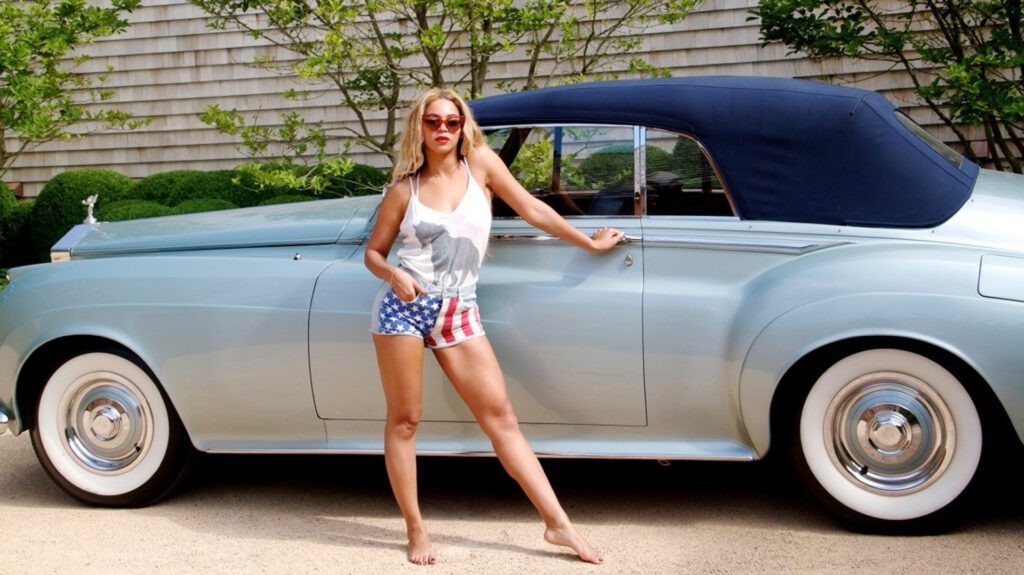 She appears to enjoy riding in luxury and with exquisite taste, regardless of whether she chooses a modern machine or even one of her vintage on any single day out. We wouldn't drive most of those cars open streets; we're scared of scratches.
Iggy
Iggy Azalea sees a flashy automobile is a type of status symbol that can't be ignored. When you have enough automobiles of that caliber that you have to think twice before choosing one, you know you've arrived. And by that standard, she certainly has.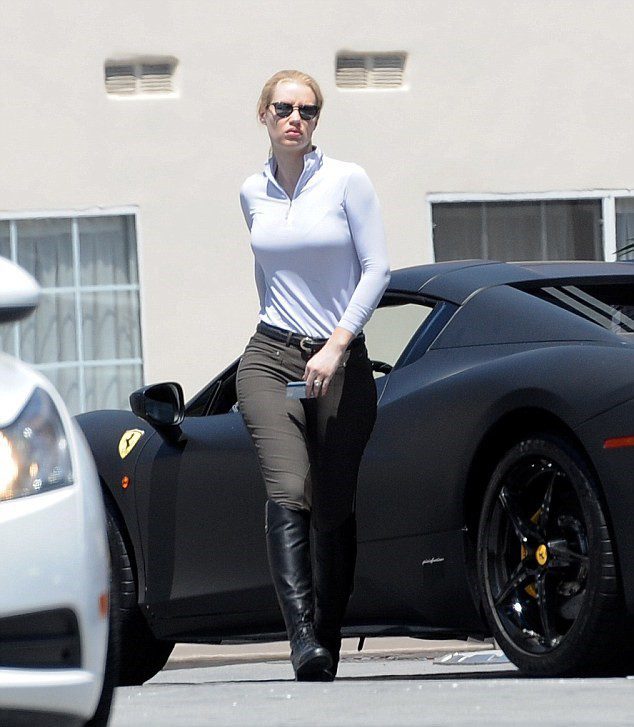 She can probably fairly state she's there because she's worth more than $10 million as a result of her rapping career. Interestingly, she does not favor customization as much as the other ladies in her networks do. We're super jealous!
Kylie Kardashian
Kylie has the vehicle bug, and it's just as severe as her sister's. They have matching Ferrari Spiders, as seen below, but with distinct paint treatments to distinguish them. She bought her first car when she was 19. We could barely afford a toy car at that age!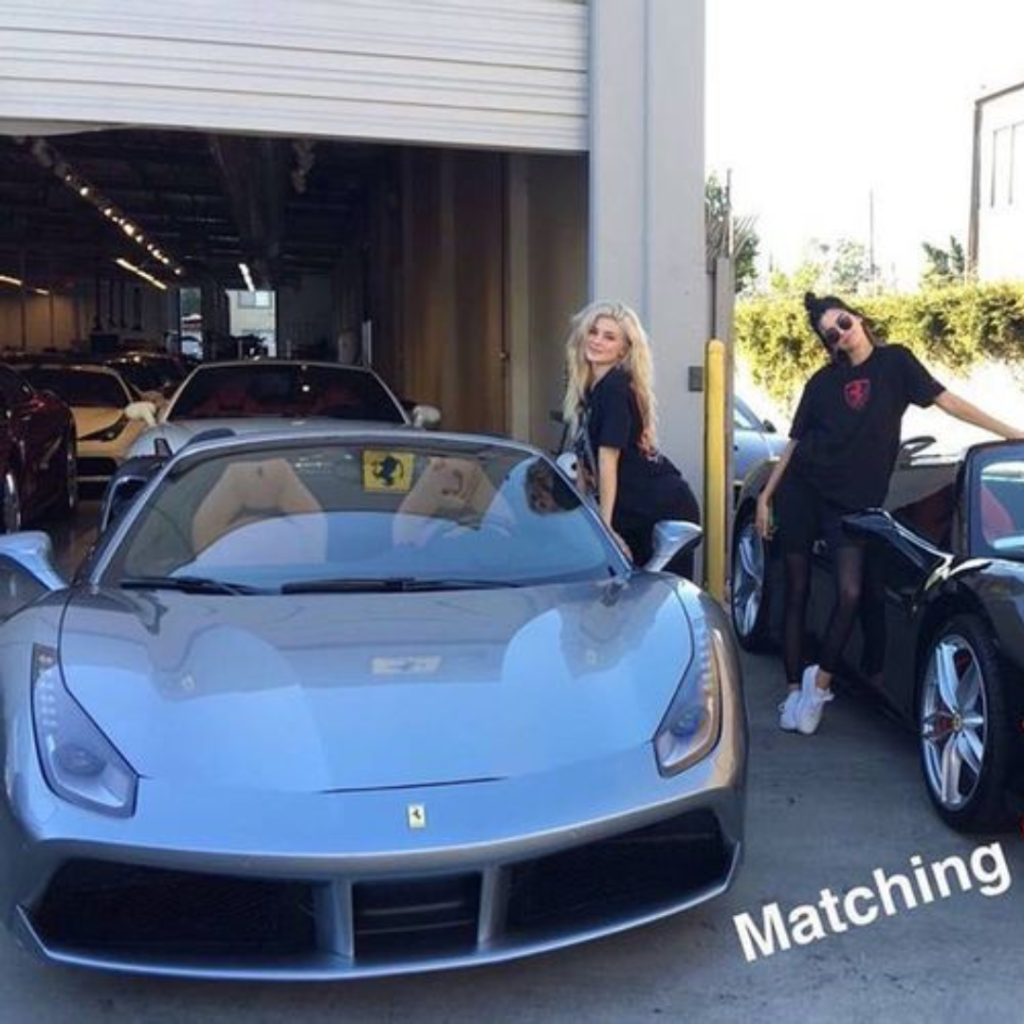 The white Ferrari is her dream automobile, and she has a great time with it, even trying to dress it up as a reindeer for Christmas with the assistance of some stick-on ornaments. She also has a black Rolls-Royce. We suppose those are for black tie events?
Kendal Jenner
The supermodel owns this red 1965 Mustang, as well as a slew of other antique vehicles, a passion that appears to run in the Jenner and Kardashian Klan. her friends know of this obsession and have gifted her Rolls-Royces as presents.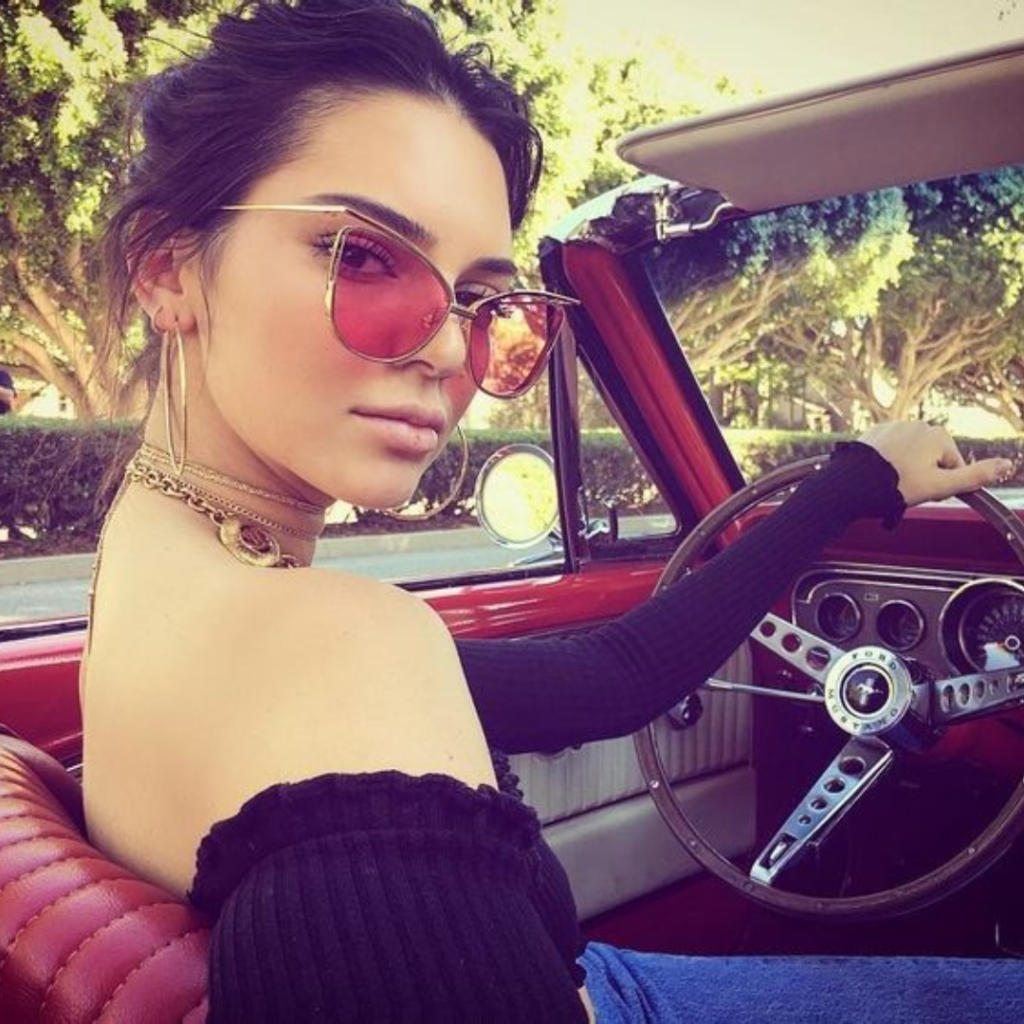 For context, we cry when we get a single flower, but she gets expensive cars as a show of friendship! She also owns a Corvette Stingray convertible in aqua, a Range Rover with a bespoke black wrap, a Camaro GTO, and many more.
Nicki Minaj
Nicki Minaj has been photographed several times draped over or inside her matte-pink Lamborghini Aventador Roadster (as we can see below). It's hardly surprising that she adores an automobile that is not just totally custom-fitted but also designed to complement her own brand.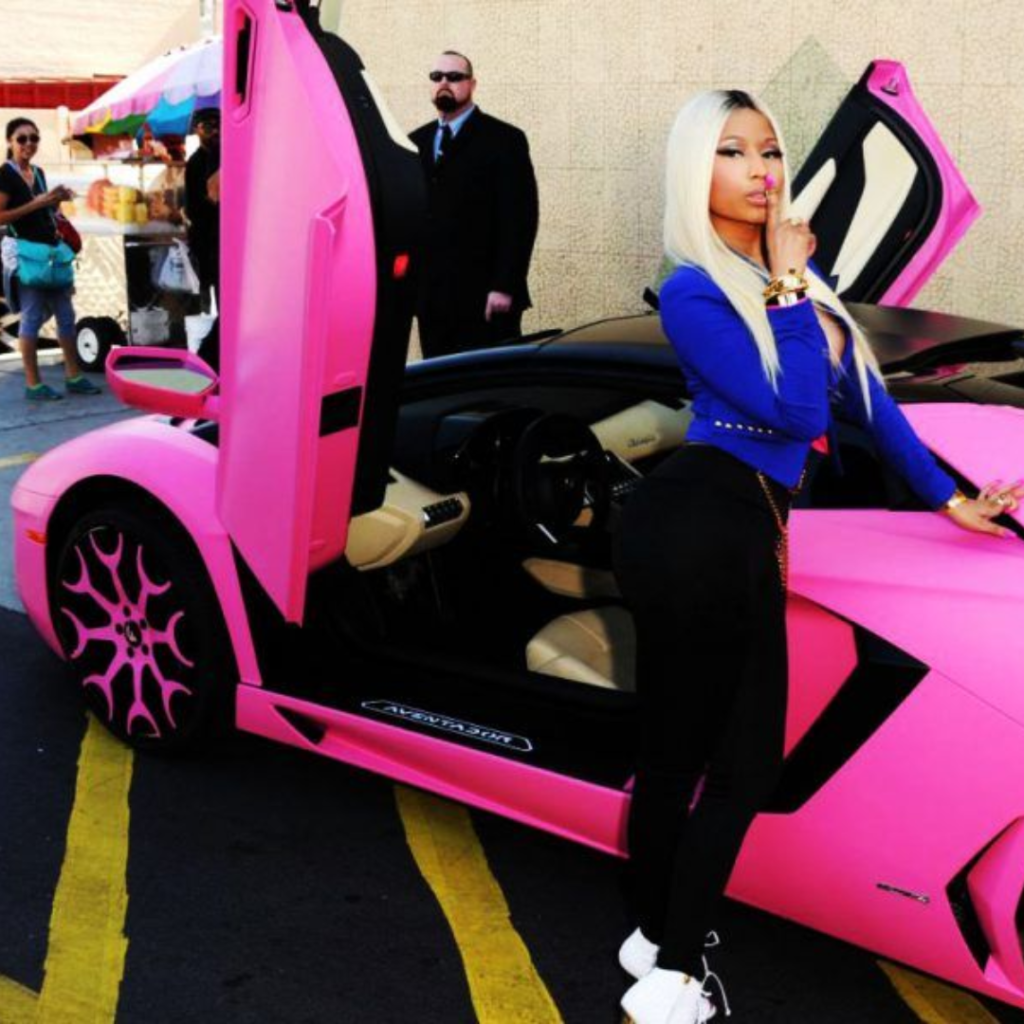 One thing is certain: she adores her automobiles, but she has extremely precise qualifications for those who join her fleet. It remains to be seen if she actually adores them on a personal level, or sees them primarily as a marketing tool.