The Ultimate Road Trip Checklist: 40+ Essentials For An Unforgettable Adventure
By Louise T May 15, 2023
---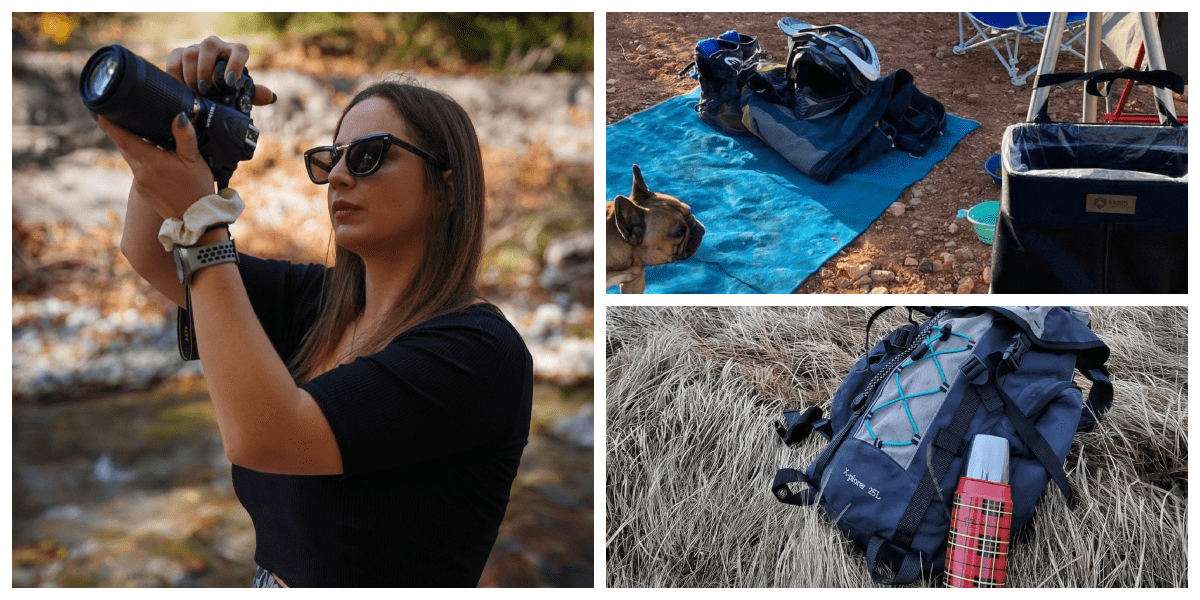 Imagine cruising down a scenic route on a road trip when suddenly, you get the unexpected urge to relieve yourself, and then you realize you forgot the wipes or toilet paper at home; disastrous, right?
Nothing quite prepares you for the perfect road trip except intentional research and planning. They are undeniably fun, but all it takes is one missing item to ruin it. This is why adequate preparation is crucial. It reduces the risk of getting caught up in uncomfortable situations.
The best way to prepare for these drives is to have a checklist of essential items you will likely need on your journey. In this article, we will share with you 45 things that are necessary for every road trip.
1. Travel Pillow
Without even mentioning it, we are sure you have experienced a stiff neck from sitting, driving, or sleeping in your car. Fortunately, travel pillows can provide support and comfort for your neck and head during extended periods in a vehicle.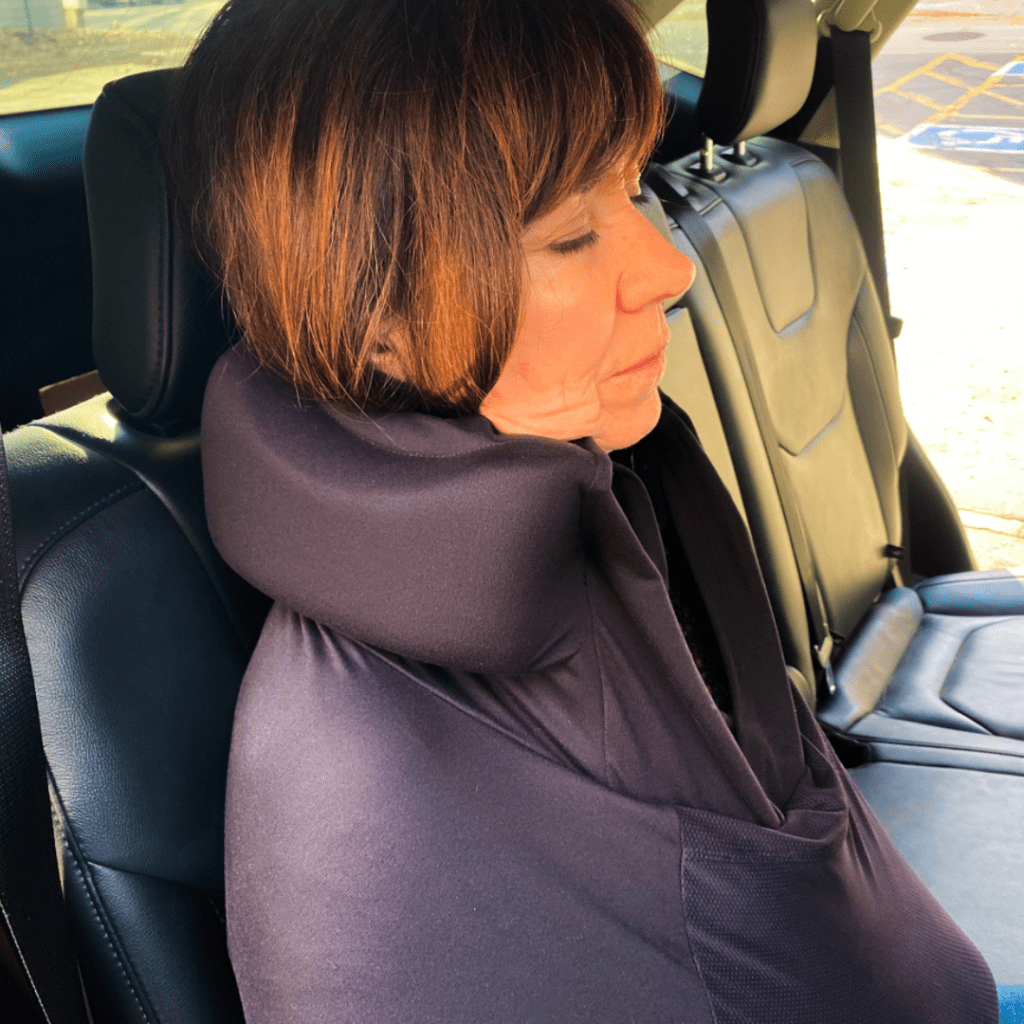 This prevents neck pain and makes it easier to sleep or relax during the journey. You might think a car pillow is extra luggage, but it is lightweight and takes up very little space, making it easy to pack and carry during your trip.
2. Stock Up On Snacks
Road trips are always fun, but it's even more fun when you constantly have something sweet to munch on. So when planning your next road trip, make sure to stock up on a variety of snacks that you find appealing.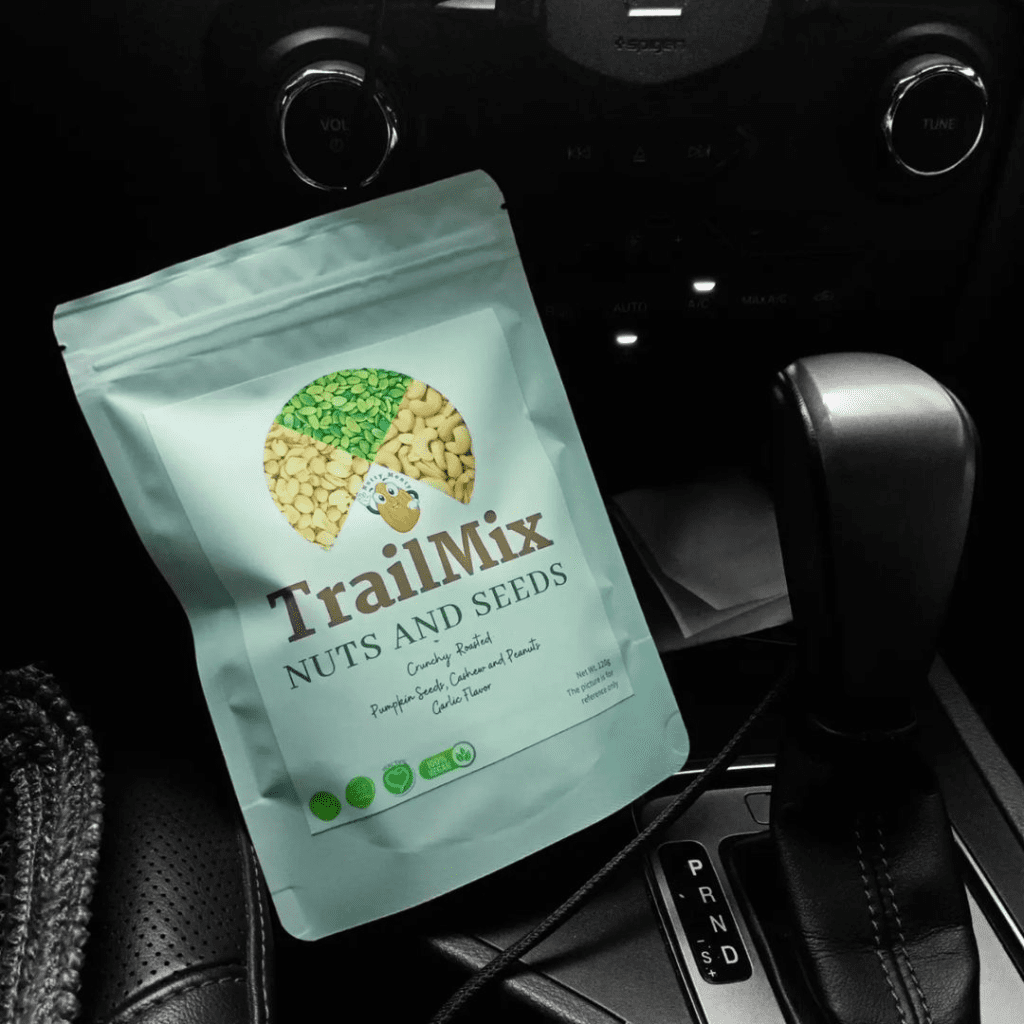 You can easily nibble on your favorite chips and crackers while nodding your head to upbeat music from your speakers. While stocking up on snacks is totally your decision, we highly recommend those with more nutritional value, like granolas, grapes, and nuts.
3. Roadside Emergency Kit
Here is another critical item you don't want to leave out when planning your road trip. A roadside emergency kit will serve you well in case you need to change your car tires. The kit should contain various necessities depending on your car type.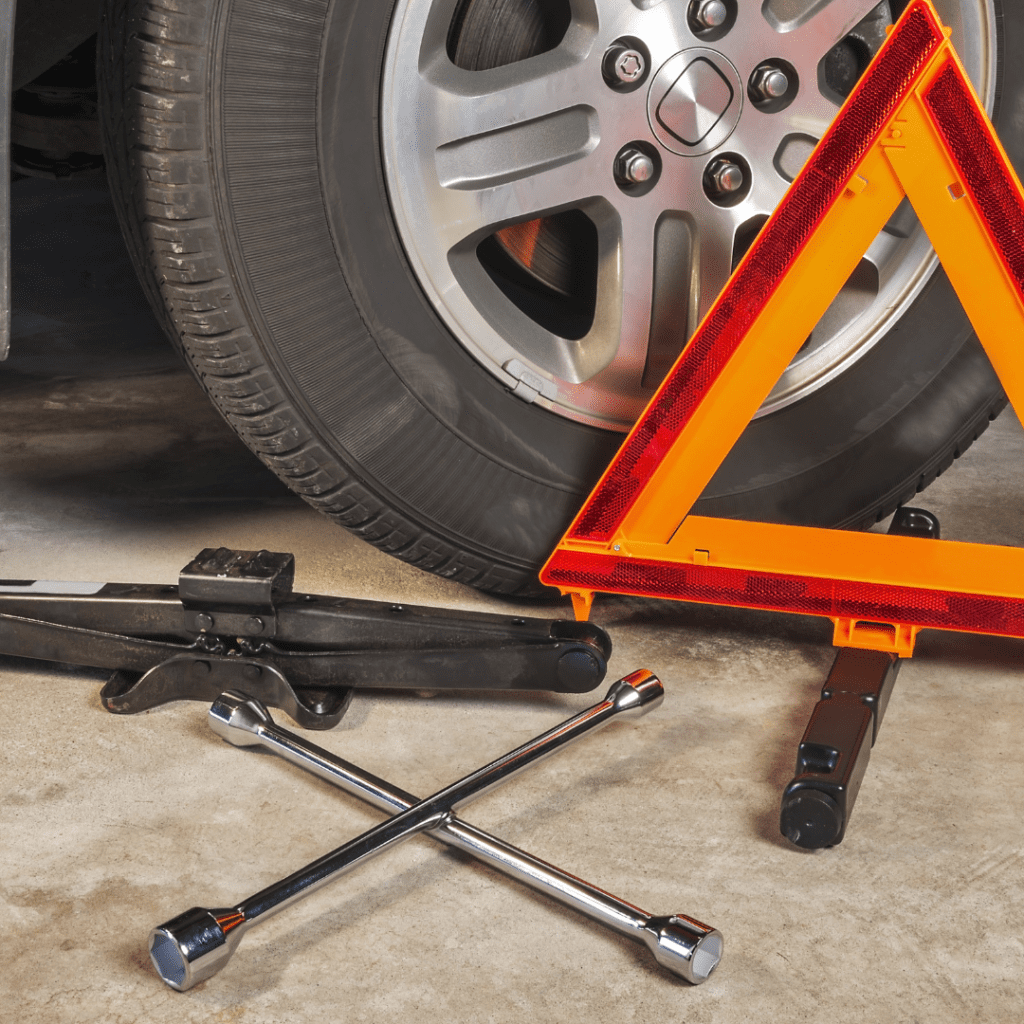 An emergency kit is actually a legal requirement in some countries, so be sure to have one with you whenever you decide to go on a trip. Go for one with the warning triangle, high visibility vest, and a few car tools.
4. Sunglasses
Regardless of the time of year, it is quite necessary to always have a pair of sunglasses. These trendy accessories provide your eyes and the skin around them with cover from the sun's UV rays. As we're sure you know, these rays can be very harmful.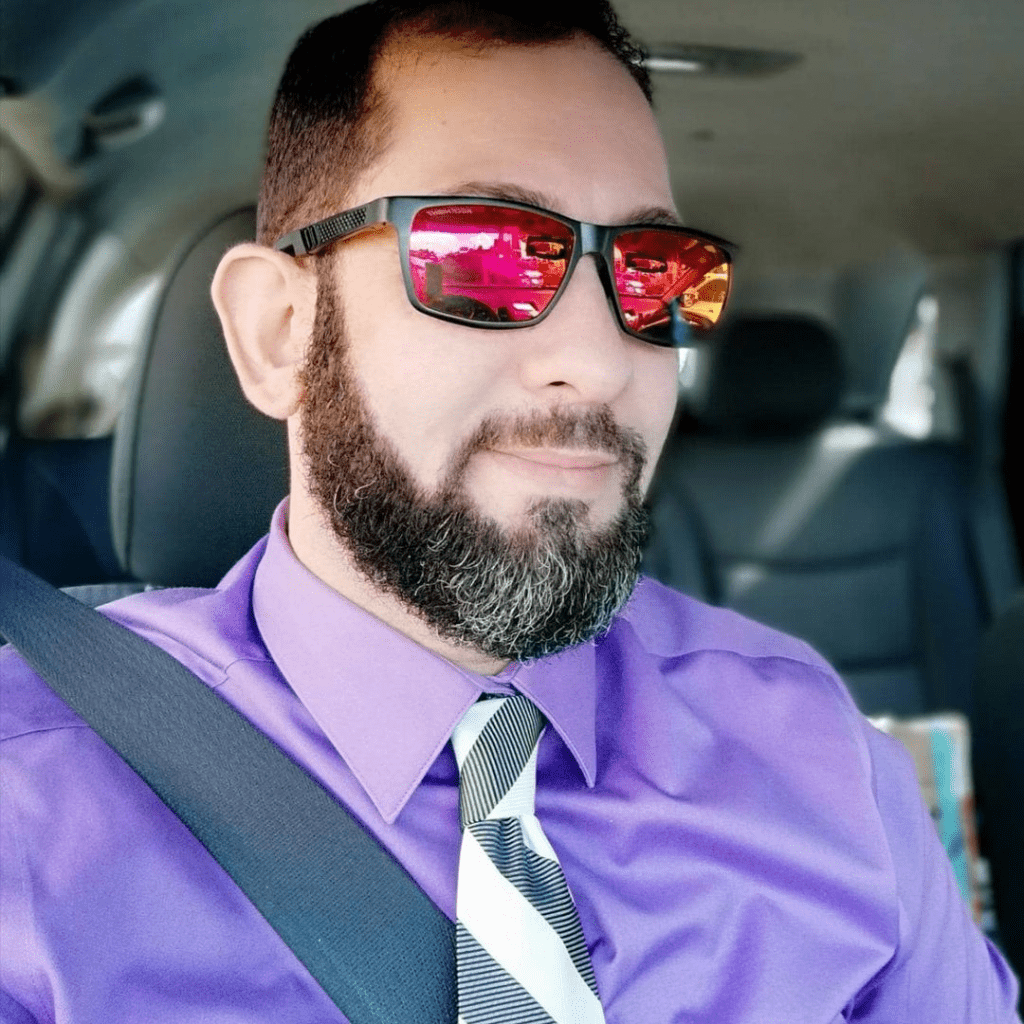 No one has ever said they love looking at the sun for a prolonged time. Contrary to what many people think, sunglasses can actually improve visibility by reducing glare from the sun and other reflective surfaces, such as water or snow.
5. Hat Or Cap
If you don't have sunglasses, you can pack a hat or cap. Like glasses, they are also wardrobe accessories that offer protection from sunburn. Wearing one will help protect your face, head, and neck from sun damage and hot weather.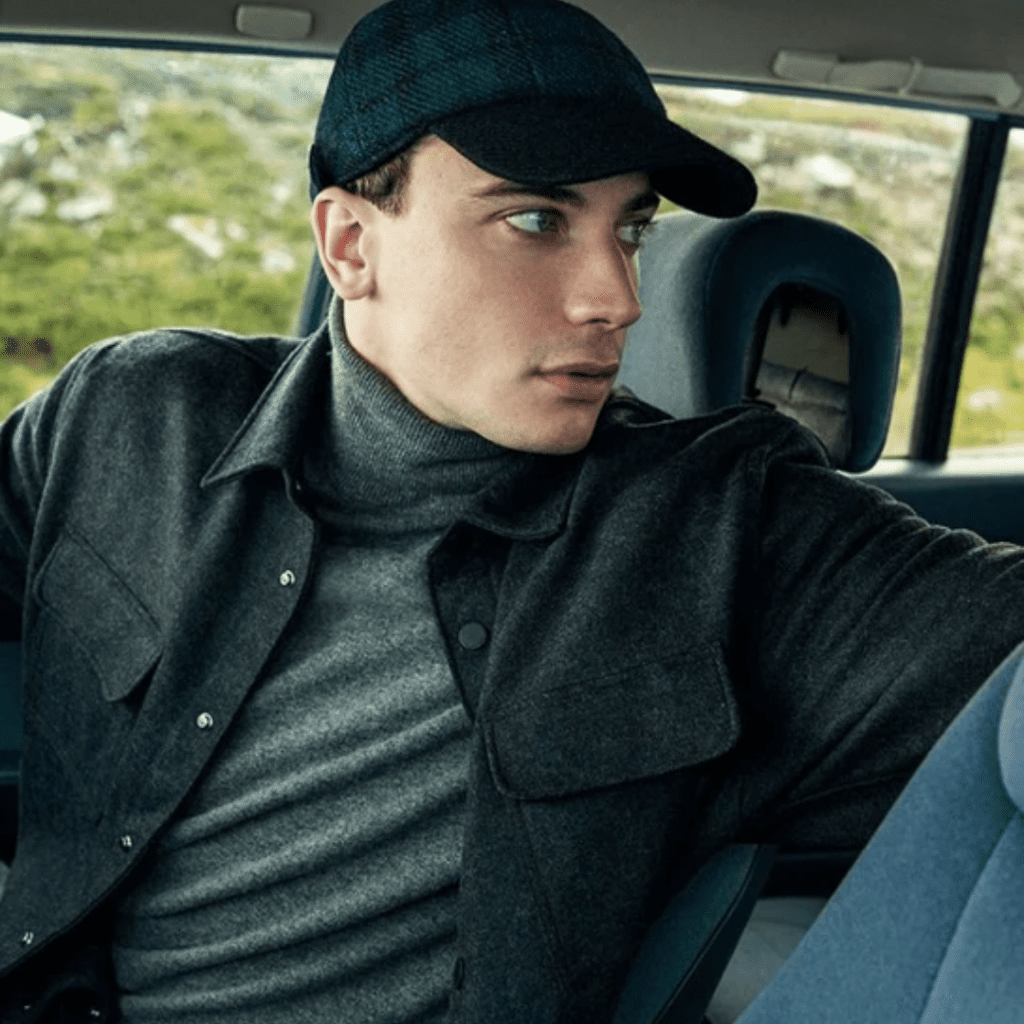 It can also act as a shade and help keep you warm during colder weather. Another benefit is that it can be worn in various settings and for different purposes, such as hiking, sightseeing, or dining outdoors, and can be used as a fashion accessory.
6. Reusable Shopping Bags
A reusable shopping bag will always go a long way. Not only is it great for holding groceries, but you can also use them to store items like your muddy shoes or dirty clothes. By doing this, your car will remain clean at all times.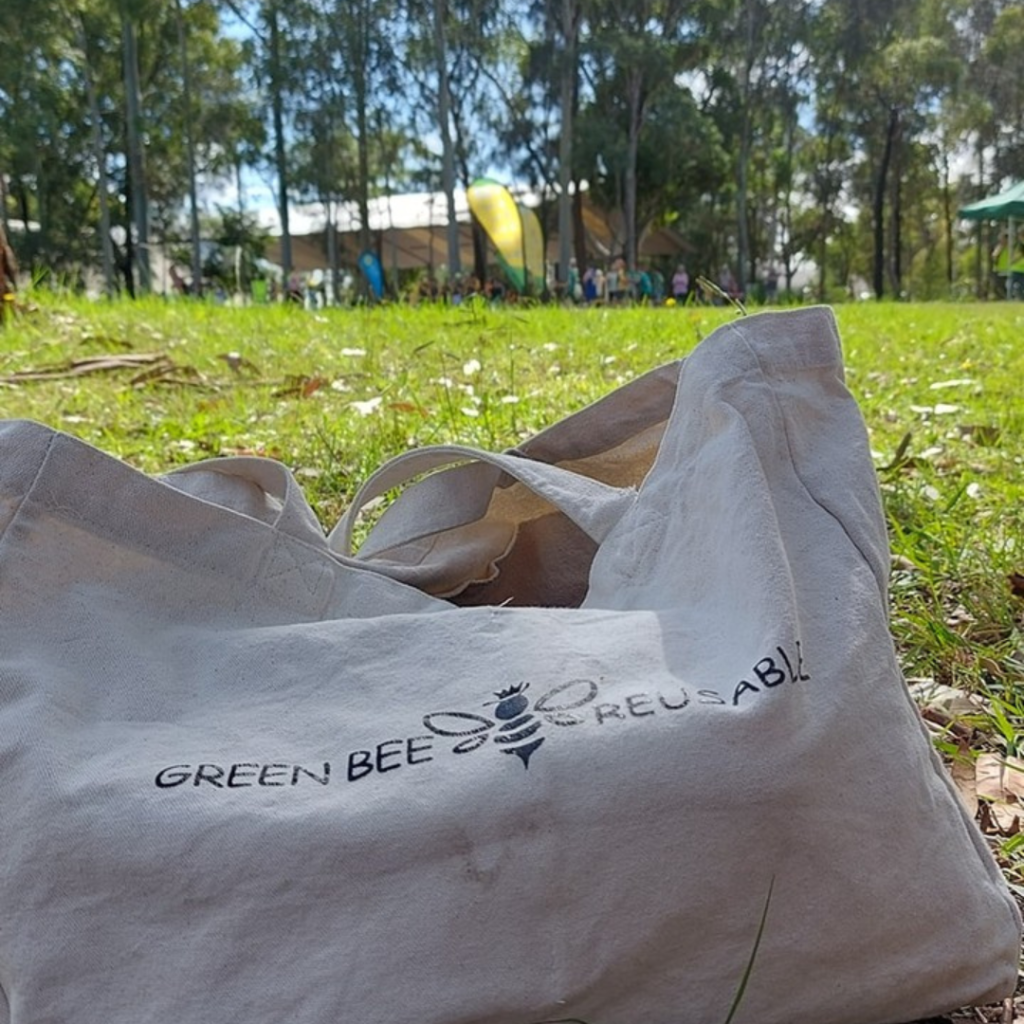 These bags are a better option compared to others like plastic bags. Plastic bags are made from harmful chemicals like Bisphenol A, which contributes to serious health issues when it comes in contact with food. So, better safe than sorry.
7. Notepad And Pen
You might argue with this tip by saying you can easily store notes on your phone, but you never can tell when this old-fashioned necessity will come in handy. Imagine a situation arises, and you need to write something, but your phone isn't within reach.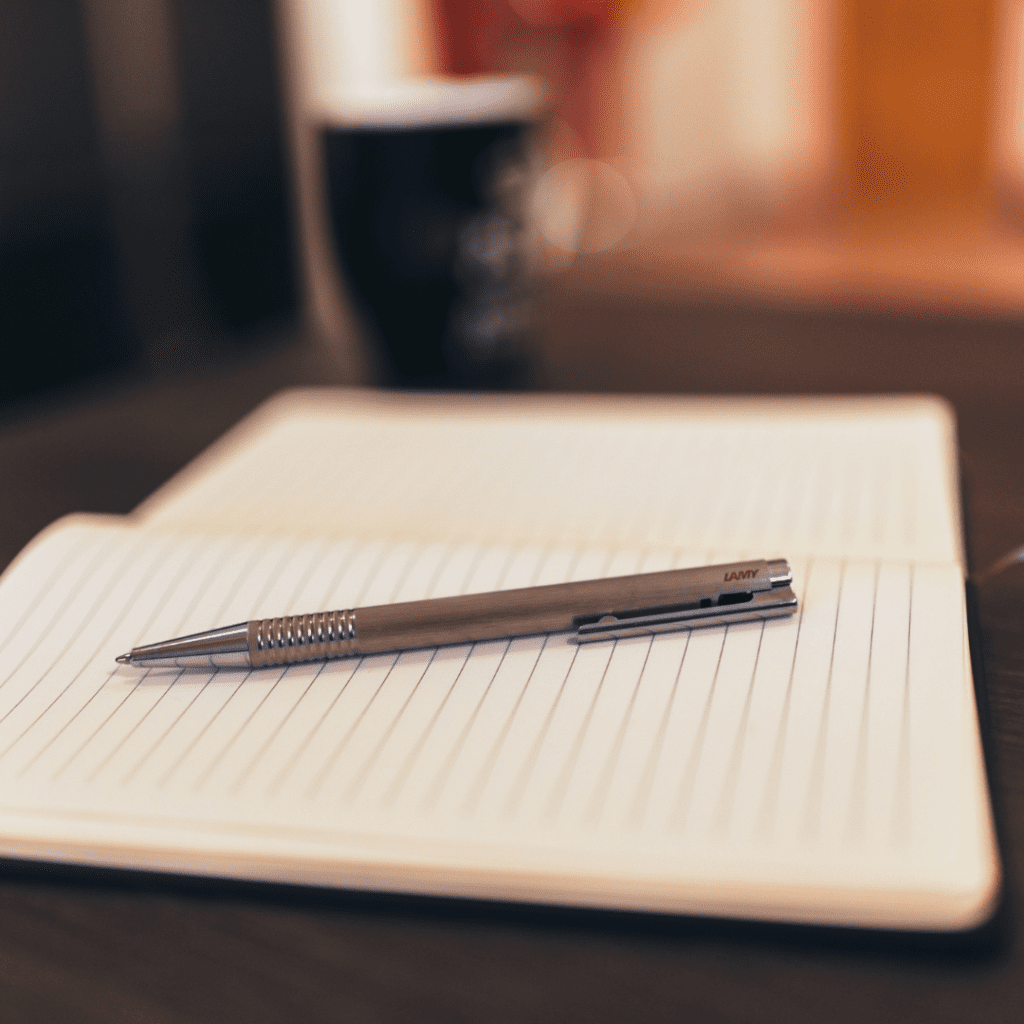 When you need to quickly jot down important information like a phone number, address, or even an appointment, your notepad and pen will be your best bet. Above all, they help you stay organized, express creativity and make sorting information easier.
8. Gorilla Pod
A Gorilla Pod is a flexible tripod that allows you to mount your device or camera anywhere. These handy gadgets provide a stable base for your camera or smartphone, allowing you to take clear and steady photos or videos on your trip!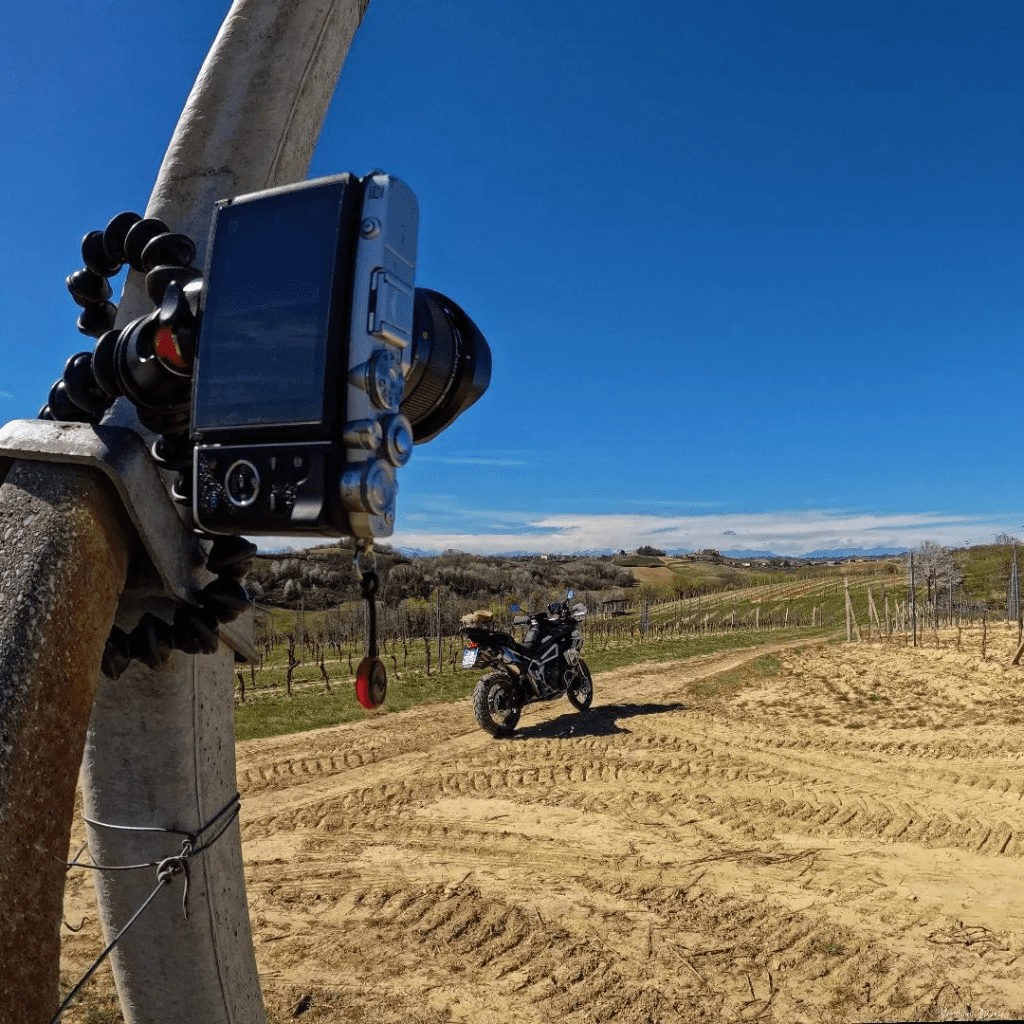 You don't have to worry about the weight; it is typically compact and portable. If you want a portrait pic and there's no one to take it for you, the gorilla pod has your back. You can snap as many pics as you like for your Insta!
9. Travel Towel
Another trip essential is a travel towel. We suggest you go for a lightweight and compact one that's easy to pack and carry in your car or backpack. Your travel towel should be designed to dry quickly to avoid having a foul smell over time.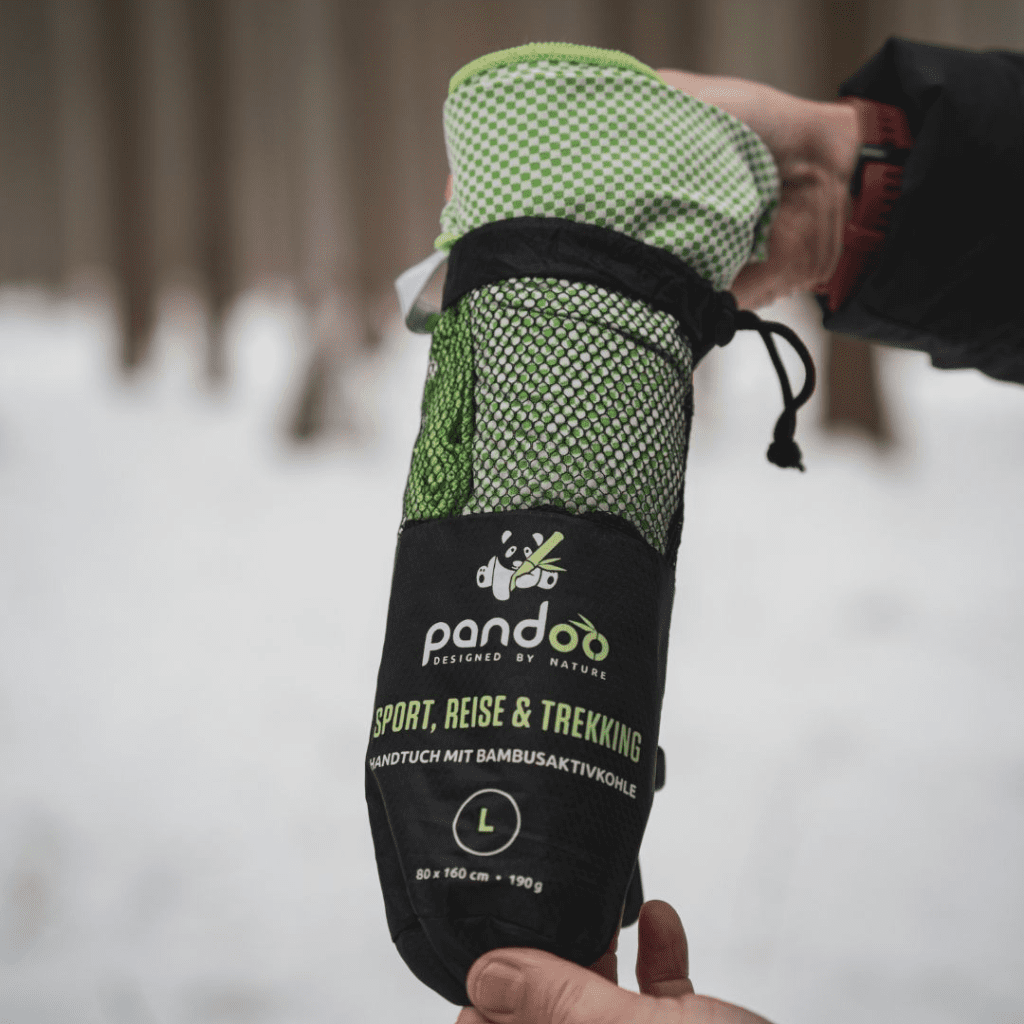 Travel towels can be helpful if you need to use them multiple times during your road trip. They help you stay clean and dry during your road trip, whether you're washing your face, taking a quick shower, or drying off after an impromptu swim in a scene creek.
10. Rain And Windproof Jacket
As you are packing, you might think to yourself, "It is not the rainy season, so what's the use of bringing a rain and windproof jacket?" However, it is essential in case you are going somewhere where the weather changes abruptly since it could rain at any time.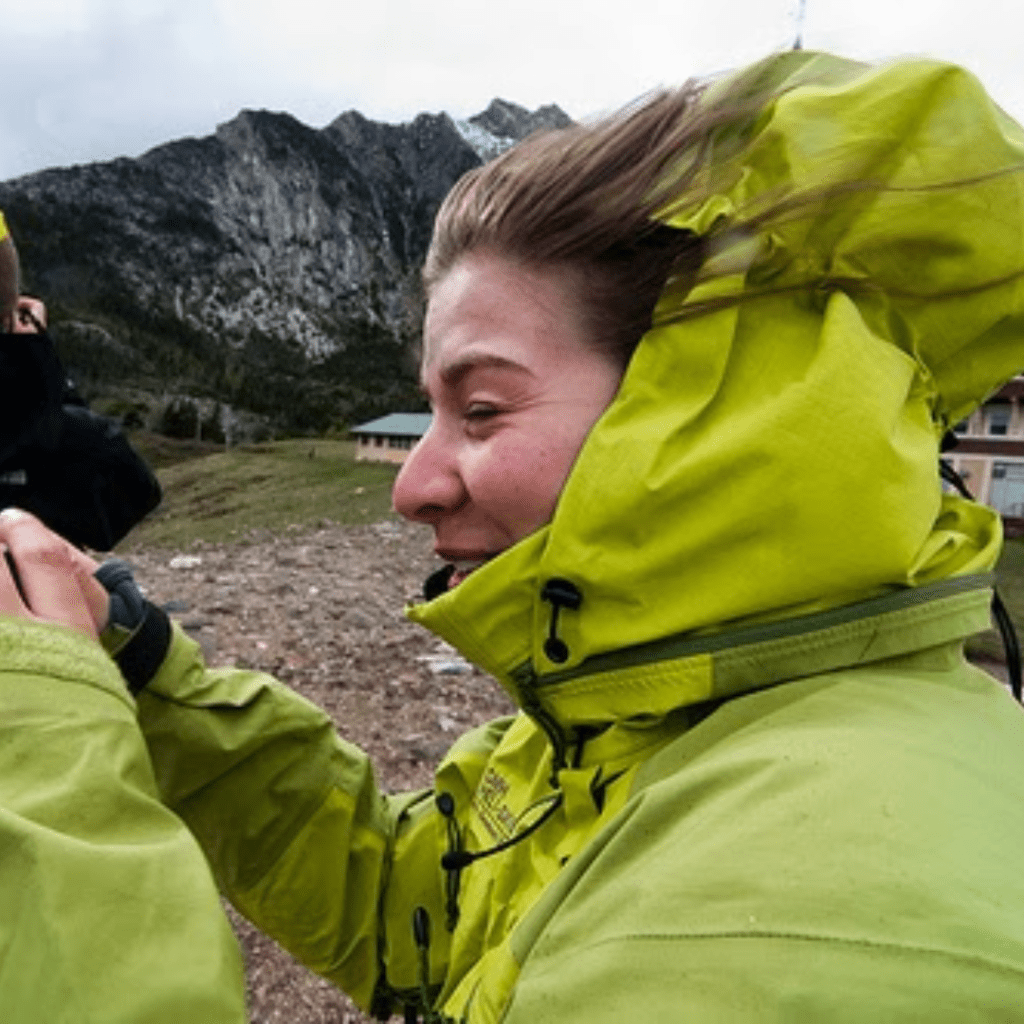 You can carry a lightweight rain jacket just to be ready in case there's a weather change. Having one of these will provide you with protection and comfort during road trips, allowing you to enjoy your journey regardless of the weather.
11. Drivers License
Of course, this list wouldn't be complete if we left out the most important item of them all; a driver's license. This small yet essential document is a no-brainer. It is used widely, especially in the USA, as a form of identification.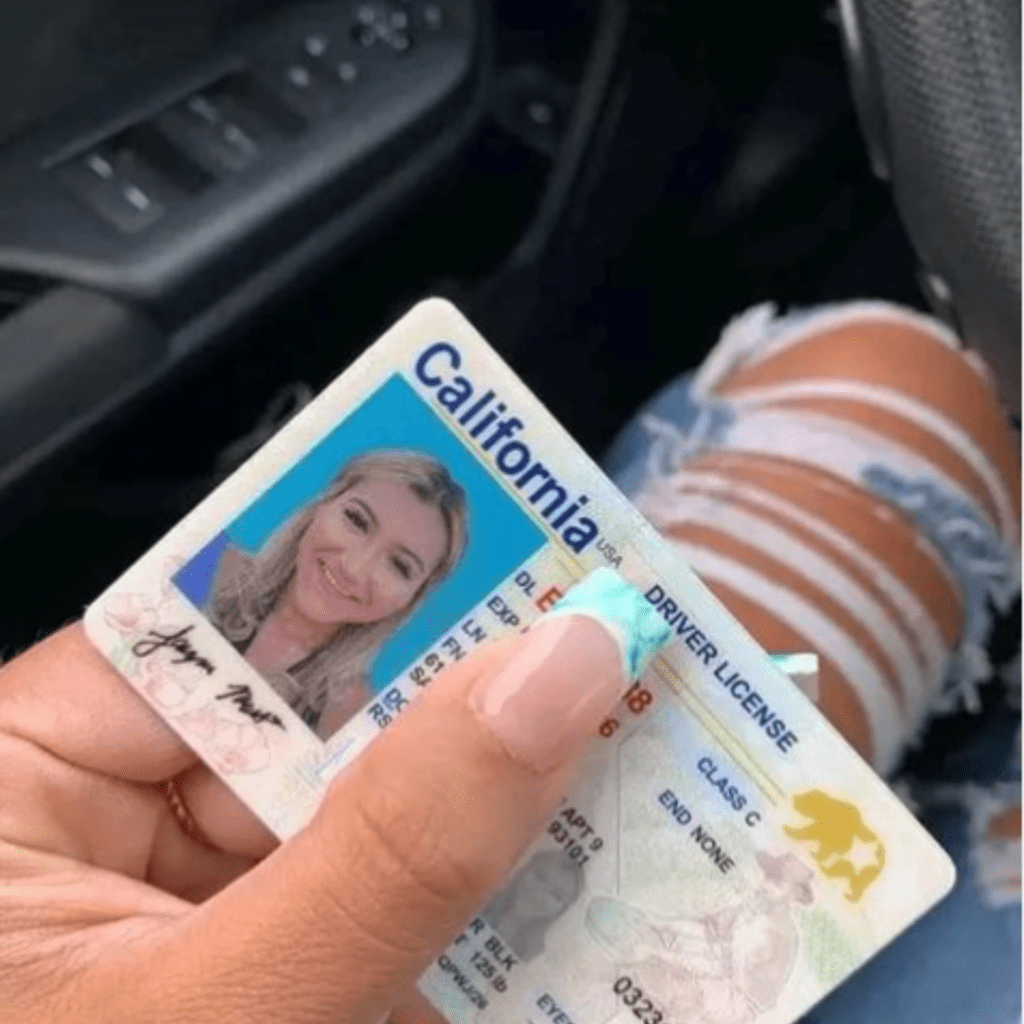 You need it when driving in case you get pulled over by law enforcement agents or if you decide to rent a car during your trip. This ID may also be needed when checking into hotels or when making purchases that require age verification.
12. Proof Of Insurance
Aside from bringing your driver's license, it is also advisable you have proof of insurance with you. In most countries like the United States, it is a legal requirement even when you don't get pulled over by law enforcement agents.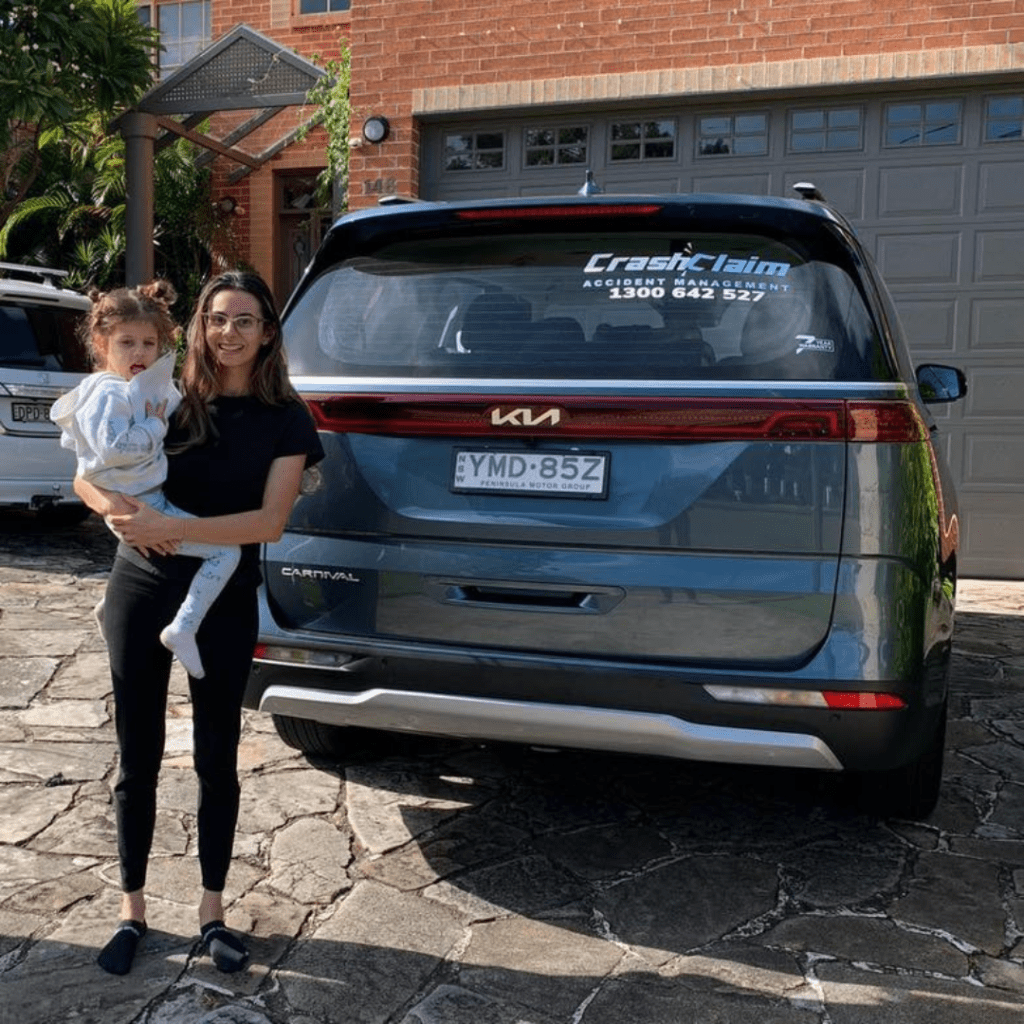 Overall, proof of insurance is necessary during a road trip to ensure that you meet legal requirements, have the necessary coverage in case of accidents, and can rent a car if needed. It's important to always bring this along wherever you go.
13. Picnic Blanket
If you plan to stop at a park or other outdoor area during your road trip, a picnic blanket can provide a comfortable and clean surface to sit on. This will be especially useful if the ground is damp or dirty.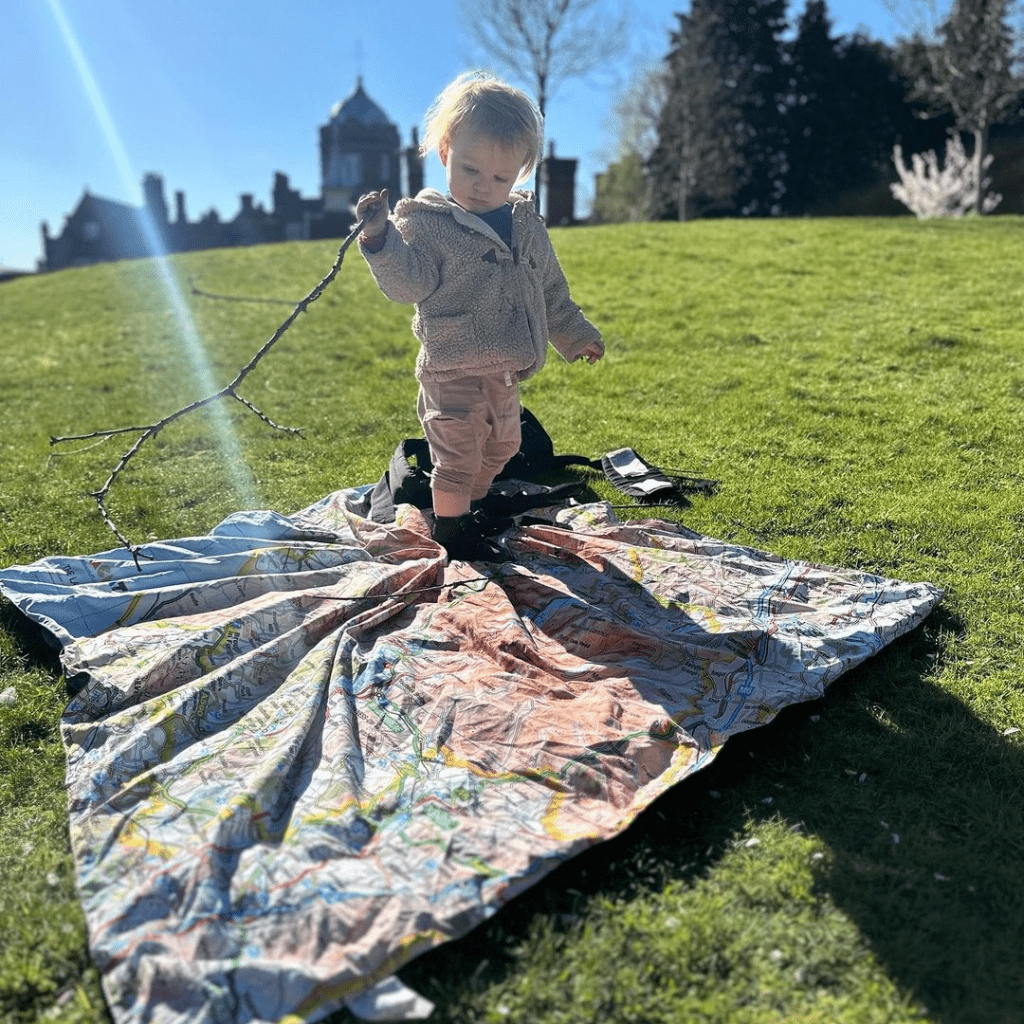 A picnic blanket can be used for even more settings. It can also be used as a beach blanket, a play mat for children, or a makeshift tablecloth in case you might need to make your trip more spicy or classy!
14. Flashlights
Flashlights are one major necessity you should always have around you at all times. In case your car breaks down or you need to pull over on a dark and unfamiliar road, a flashlight will 'save' you from the darkness of the night.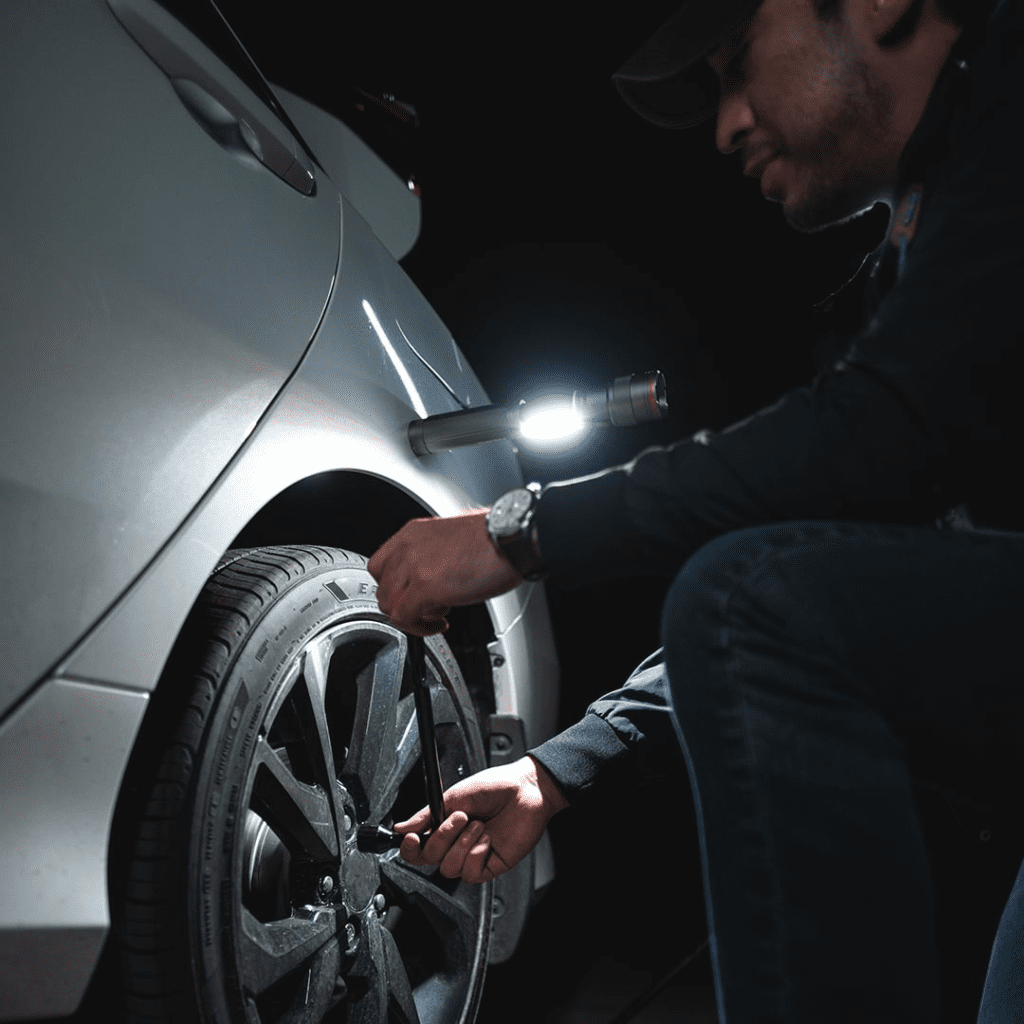 It can also help other road users see you easily, which in turn reduces the risk of accidents. Use a flashlight to signal for help in case of an emergency to help rescuers locate you in the dark. Forget everything else but not the flashlight.
15. Trustworthy Navigation Apps
You need to have a reliable navigation system for accurate directions to ensure you reach your destination fast without getting lost. Although Google Maps is a wonderful tool for navigation, it is advisable to still have an app on your phone.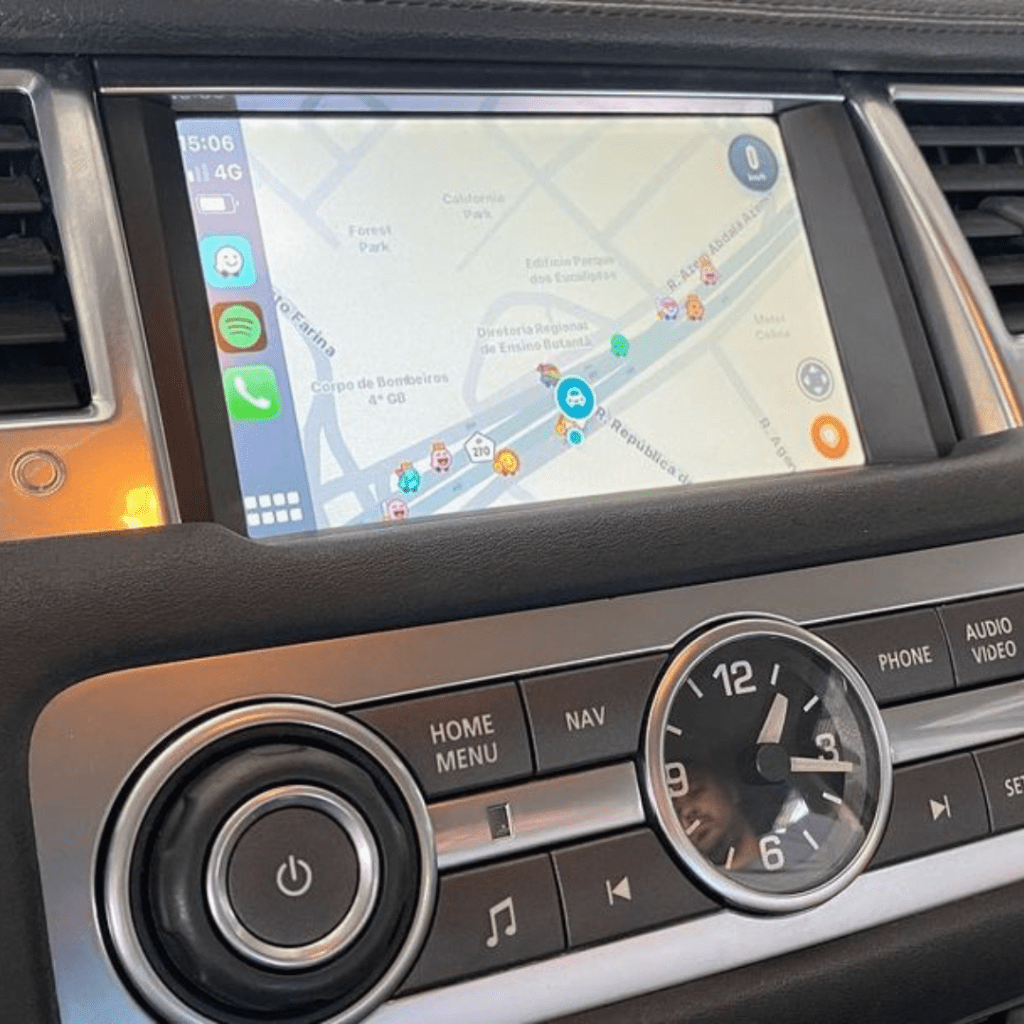 An app that helps you navigate, suggests alternative routes, and points of interest, provides data on restaurants and hotels close to you, gives you voice guidance, and, most importantly, provides you with safety all the way is exactly what you should look for.
16. Refillable Water Bottle
Even if you don't know all the benefits of water, you should at least be sure of just one: hydration. Water is an essential source of energy that keeps you hydrated at all times and helps to regulate body temperature.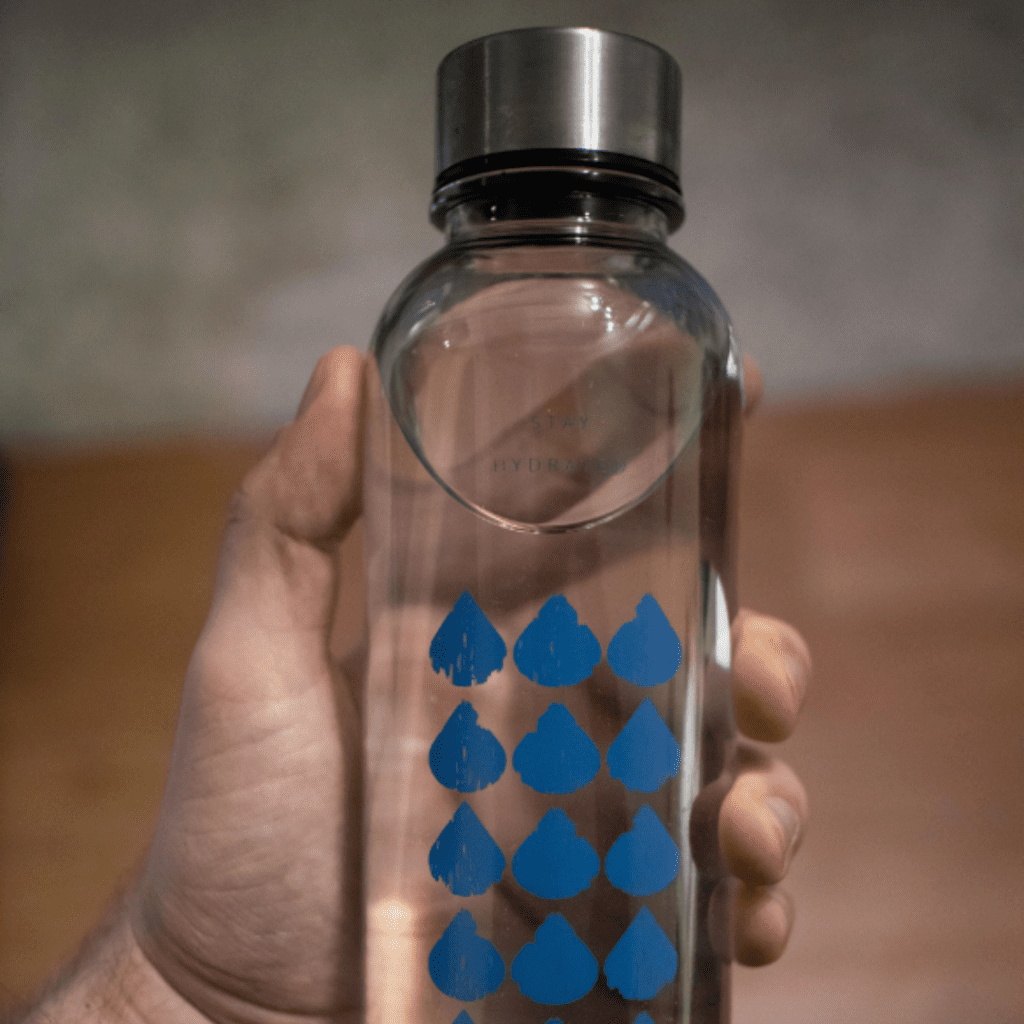 Instead of buying a new bottle at every stop, just get a refillable water bottle with an inbuilt filter. It's eco-friendly and reduces the amount of waste in your car. In addition to all the convenience it brings you on your trip, it's also cheaper and keeps you organized.
17. Flip Flops
We know you didn't think of this before, but we are here to remind you that it is actually an added benefit to have a pair of flip-flops with you when you're out on a trip. They are so comfy, easy to put on and remove.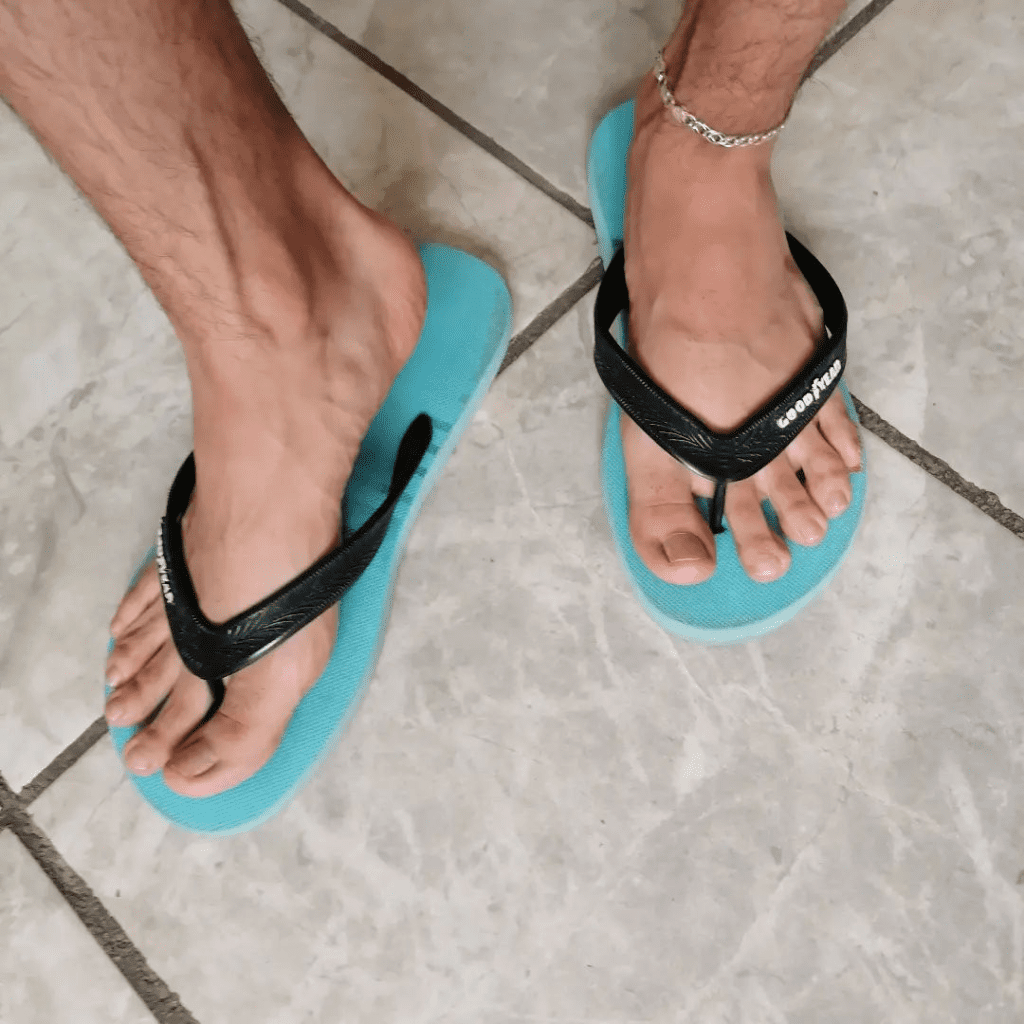 When you are making frequent stops or need to take a break from driving, flip-flops are typically lightweight and provide ample ventilation for your feet. This can help prevent discomfort and sweating on your feet during long periods of driving.
18. Car Fridge And Cooler Box
A car fridge or cooler box will keep your food fresh and your drinks chilled during the hot weather. You can easily put a couple of bottles of water in these boxes to keep them cold for when you need them.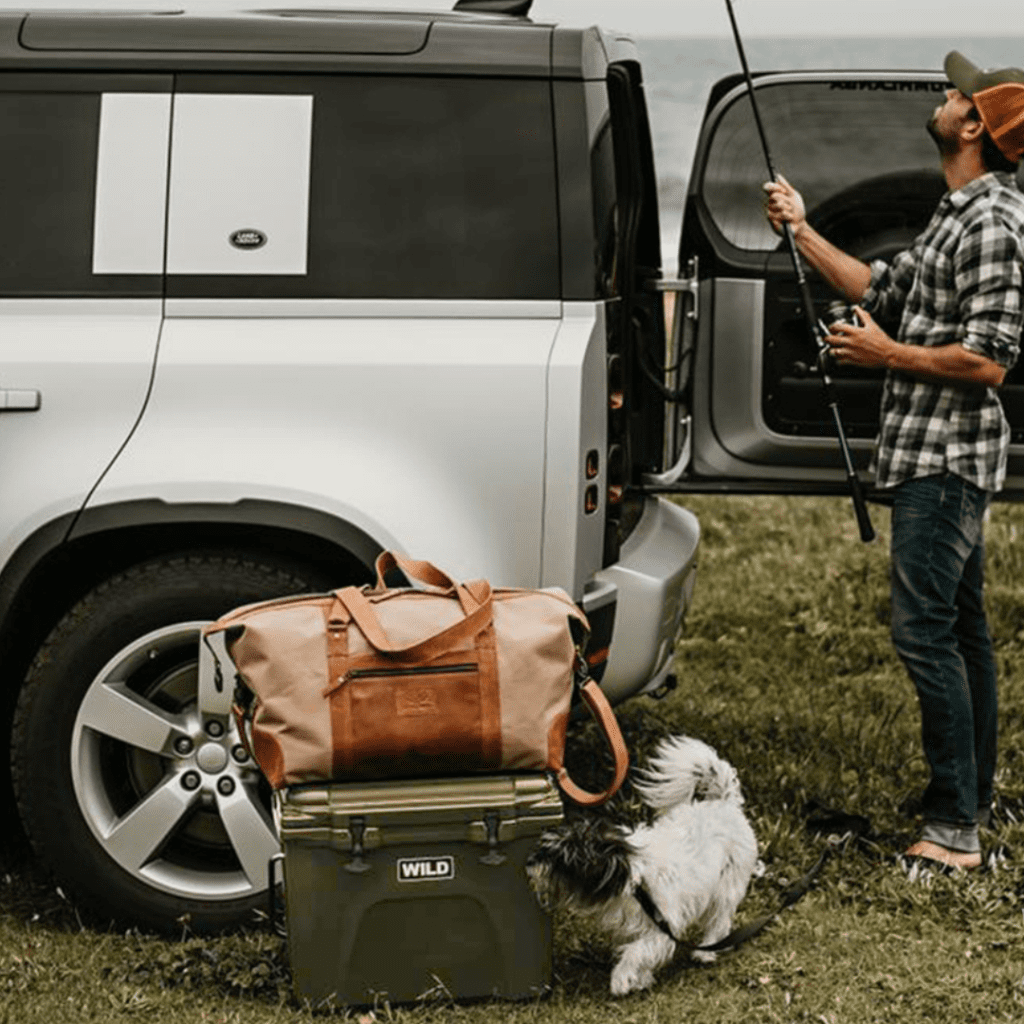 It is actually healthy to have cold water in hot weather to keep you hydrated all through your journey. You also get to access food and drinks without having to stop at a restaurant every time. Just grab a cool refreshing drink whenever, wherever.
19. Portable Bluetooth Speaker
Bluetooth speakers can be paired with numerous gadgets, including smartphones and laptops. They enable you to enjoy whatever music or content you want. Unlike your car speaker, Bluetooth speakers can be used anywhere, even when you decide to go for a hike.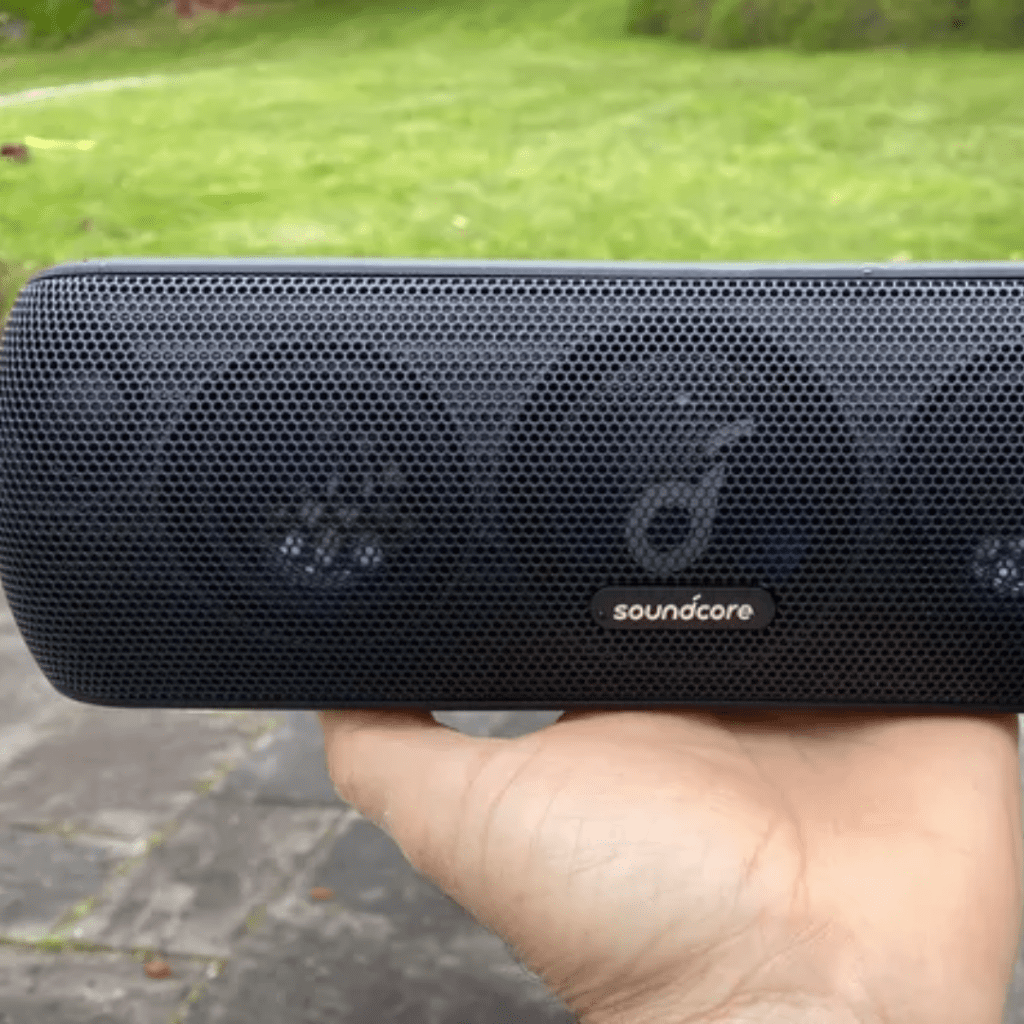 These portable speakers enhance your road trip experience by providing high-quality sound, convenience, and versatility. They are a great way to enjoy your favorite music or podcasts while on the go, which in turn, makes your road trip more enjoyable and fun.
20. Noise-Canceling Headphones
Noise-canceling headphones are a new technology that is beyond revolutionary. They block out car noises when you decide to get some sleep. They are also essential when you want to listen to music and podcasts without being disturbed by outside noise.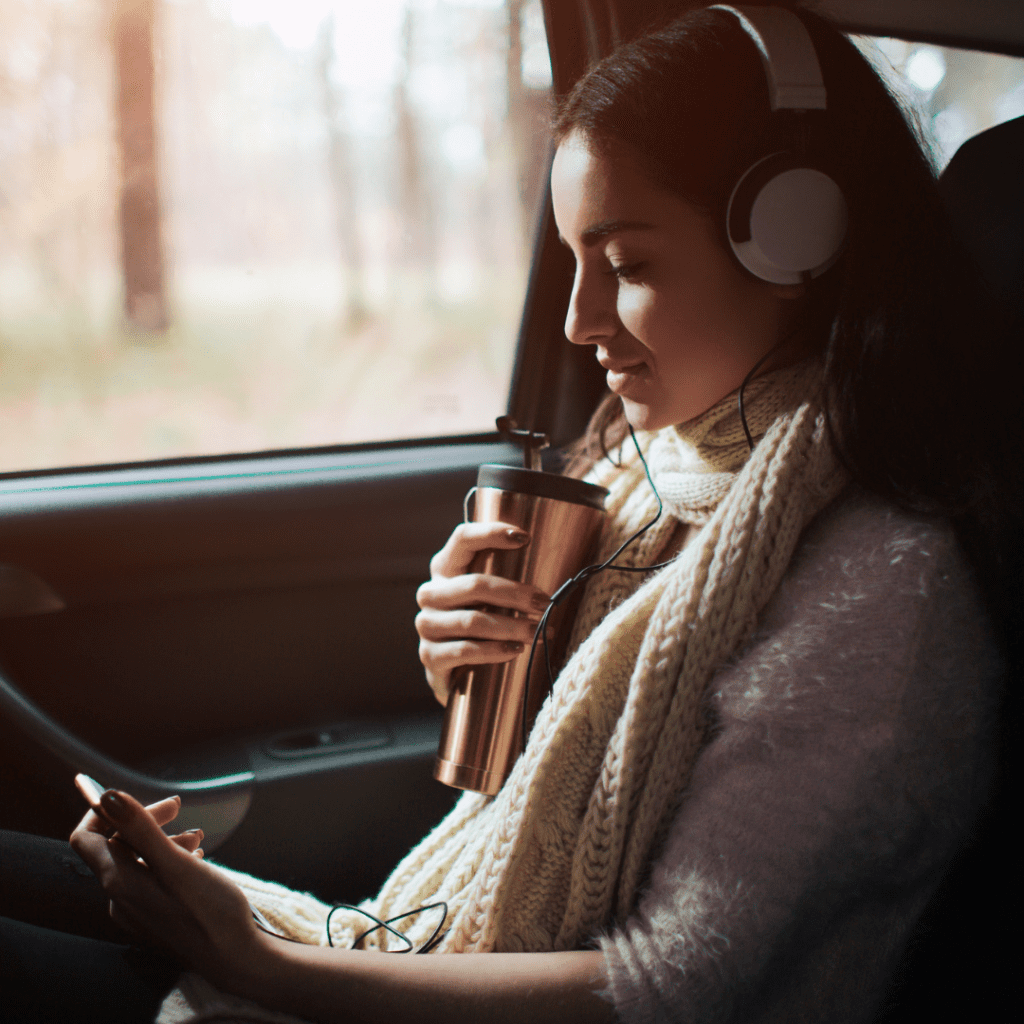 Although noise-canceling headphones can be a great way to reduce distractions and create a more relaxed and enjoyable road trip experience, you shouldn't wear them for long so you don't get distracted when driving. Also, long usage of headphones can cause damage to the ears.
21. Cash
We have been going on about necessities, but the ultimate necessity before any other road trip supplies has to be cash. We can't overemphasize the importance of having money on you. It's essential to have some in hand, particularly if you're traveling somewhere new.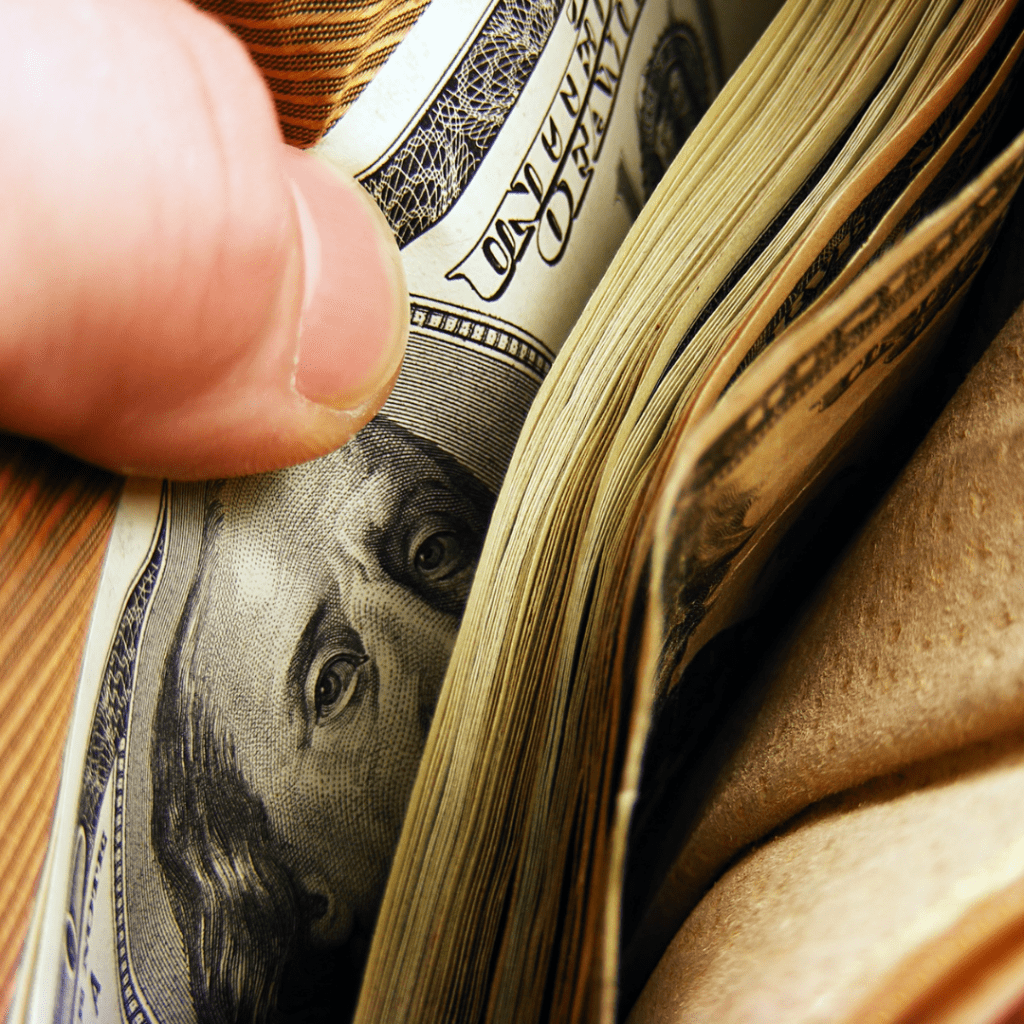 You don't have to worry about finding a place that accepts credit cards or having to deal with card machines that might not work. Cash allows you to set a budget and stick to it and makes it easier to keep track of how much you've spent.
22. Binoculars
Binoculars can be incredibly useful during a road trip, especially if you plan to spend time in nature or you want to explore a particular area. Imagine driving through national parks with a pair of binoculars. It would be great for catching glimpses of any wildlife or birds in the distance.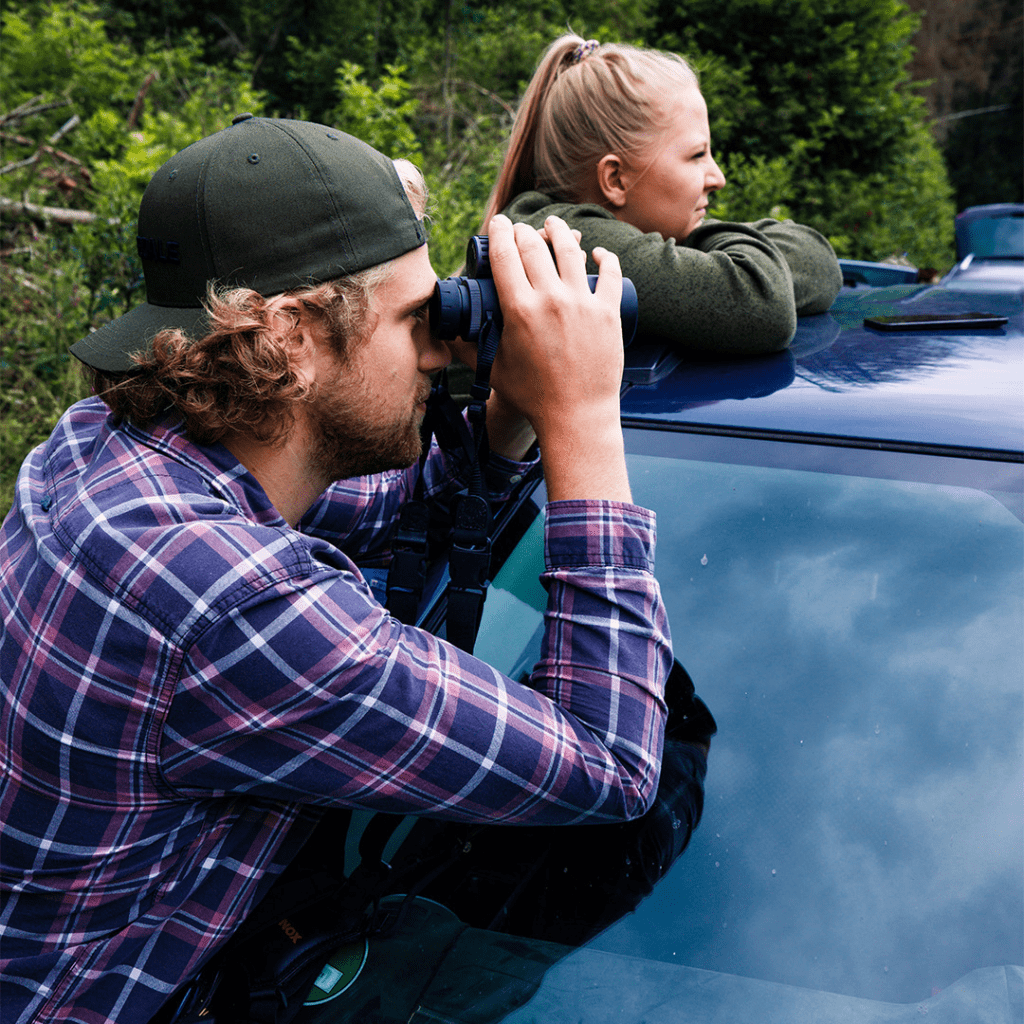 Overall, binoculars can enhance your road trip experience by allowing you to see more of the natural world around you. They're relatively lightweight and portable, so they're easy to pack and take with you on your travels. So, don't leave them behind.
23. Foldable Day Bag
A foldable day bag can be a handy item to have during a road trip. These incredibly handy and versatile bags can be used for so many things, including serving as a daypack for hiking or exploring and a beach bag for swimming and sunbathing.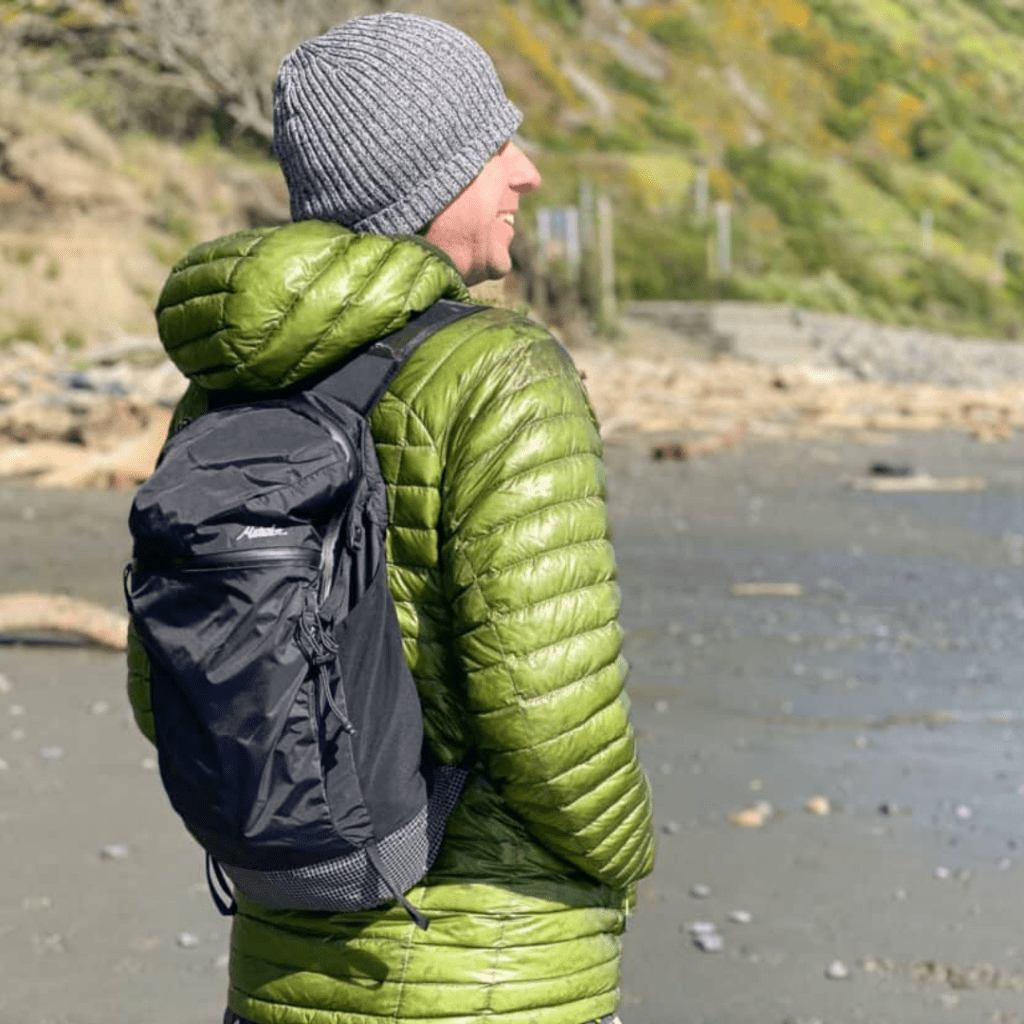 The benefits of a foldable day bag don't end there. It can also be used as a shopping bag for picking up souvenirs or groceries. The best thing about this item is that it's space-saving and super versatile, thus a complete necessity.
24. Compact Camera
What's a road trip without a compact camera? It's highly essential to make memories, and we doubt there's a better way to do it than with a camera. These devices are called 'compact' for a reason, and that's because they take up minimal space in the car.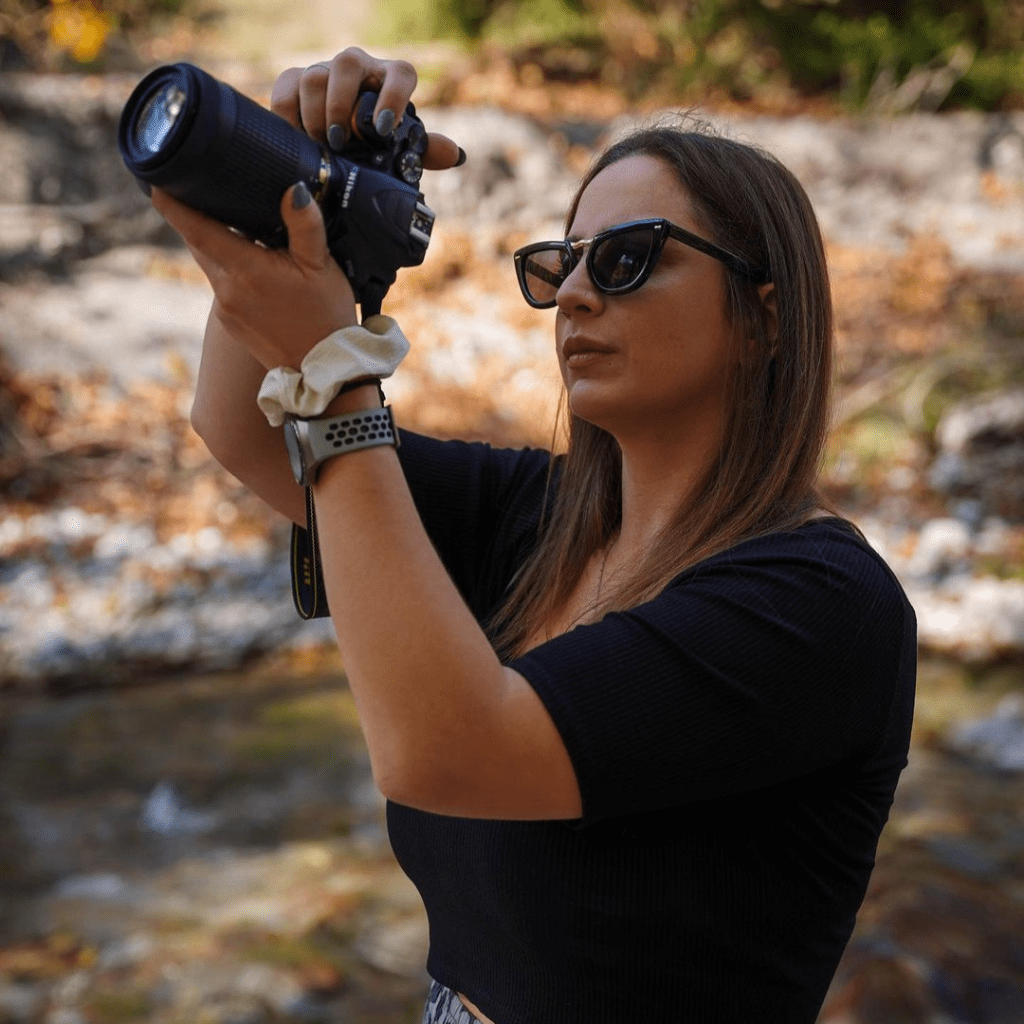 Above all, they are a convenient and affordable option for those looking for a versatile camera that is easy to use and produces high-quality images. The perfect camera is one you can have around you at all times, preferably in a place as convenient as your pocket!
25. Pop-Up Tent
We know how inconvenient it can be to spend the night in your car. If you don't wake up with a stiff neck you might still get a headache. So if you plan to stop overnight or decide to extend your road trip, then a pop-up tent is essential.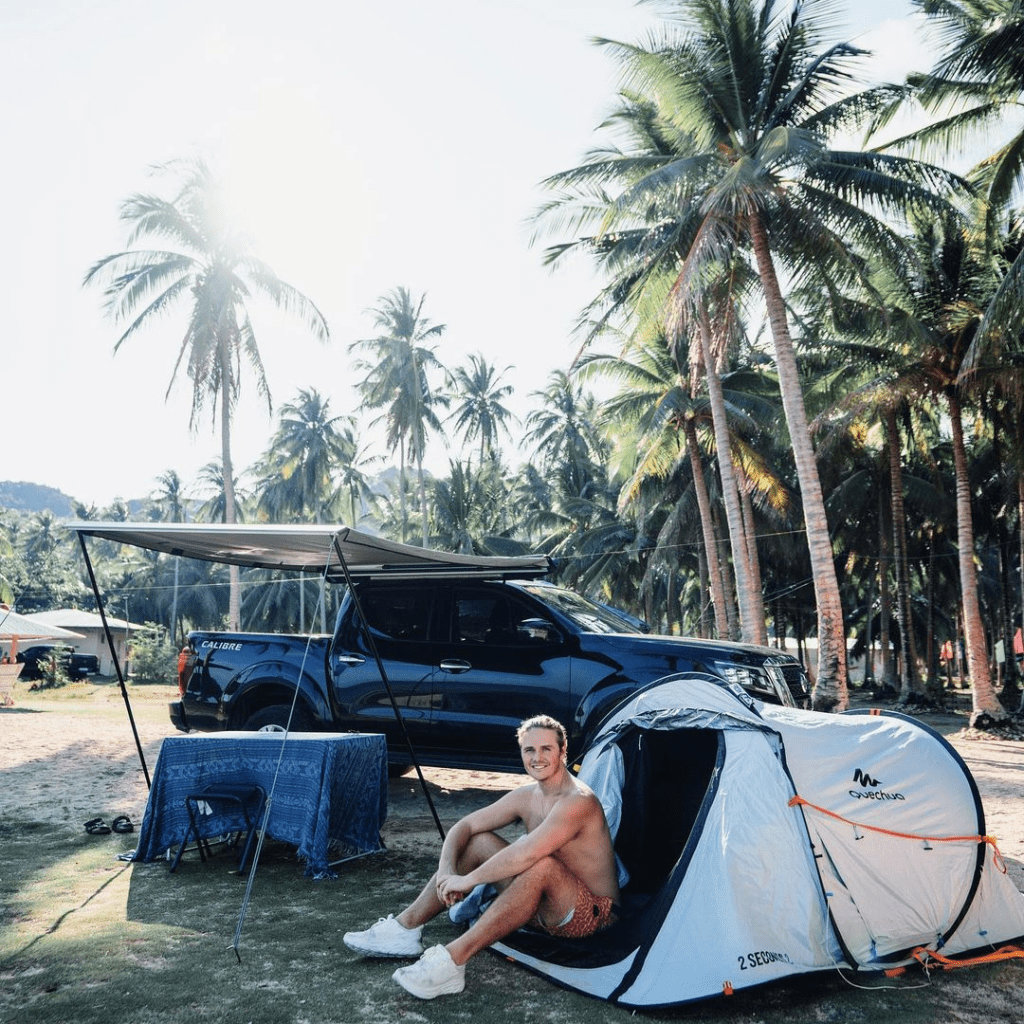 They are designed to be set up quickly and easily. Just make sure to buy one that suits your preference and is ideal for road trips where you need to set up camp and dismantle it quickly and move on to your next destination.
26. Sleeping Bag
With a pop-up tent comes another necessity, and that's a sleeping bag. You don't have to worry about items like this taking up so much car space. There are small ones that pack down into their own small carry case and take up very minimal space.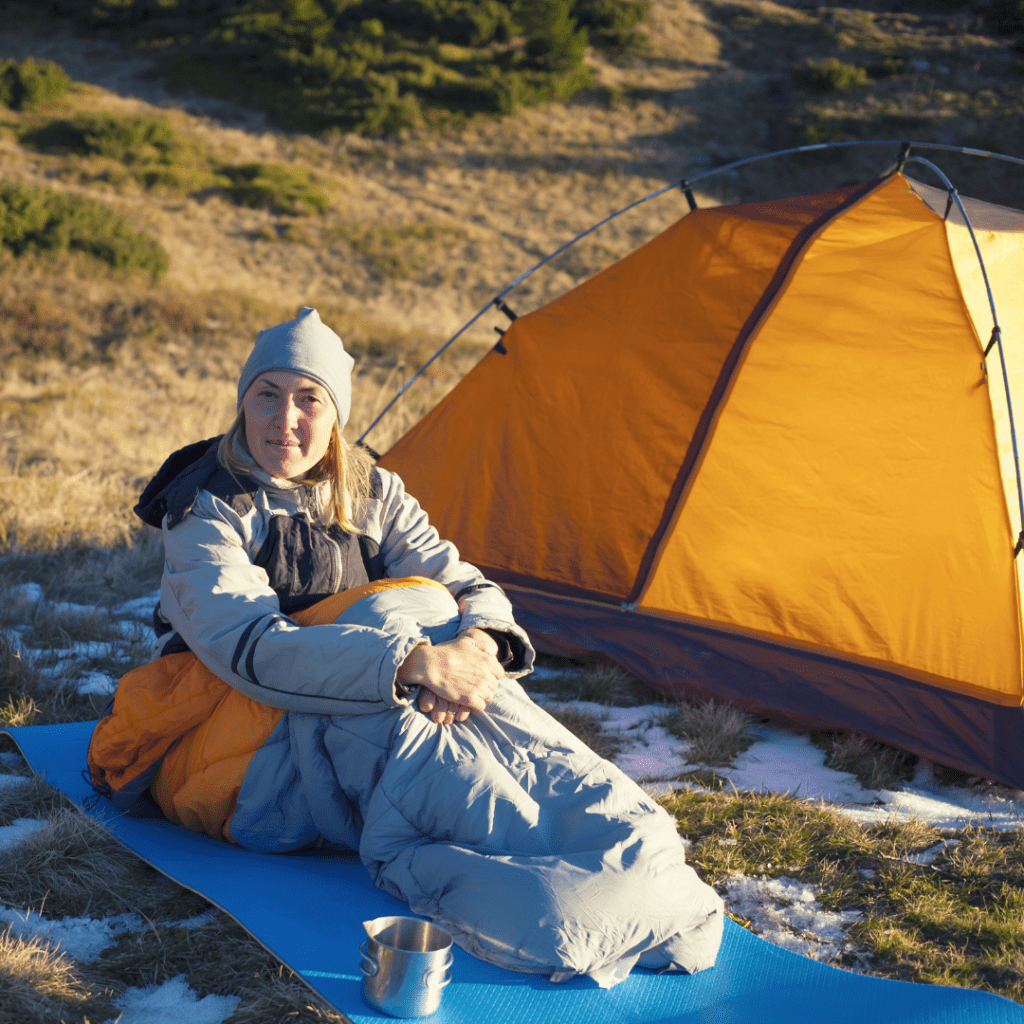 This means you can shove them in your car trunk. Rather than sleeping on the cold ground in your tent, use a comfortable sleeping bag. They protect you from insect bites and are designed to keep you warm and dry, with insulation and water-resistant materials.
27. Cozy Blanket Or Poncho
A pop-up tent and sleeping bag can never be complete without a cozy blanket to go with them. They are perfect for wrapping up and staying warm overnight when you decide to stay the night at a particular location. These cozy blankets can be used for various purposes.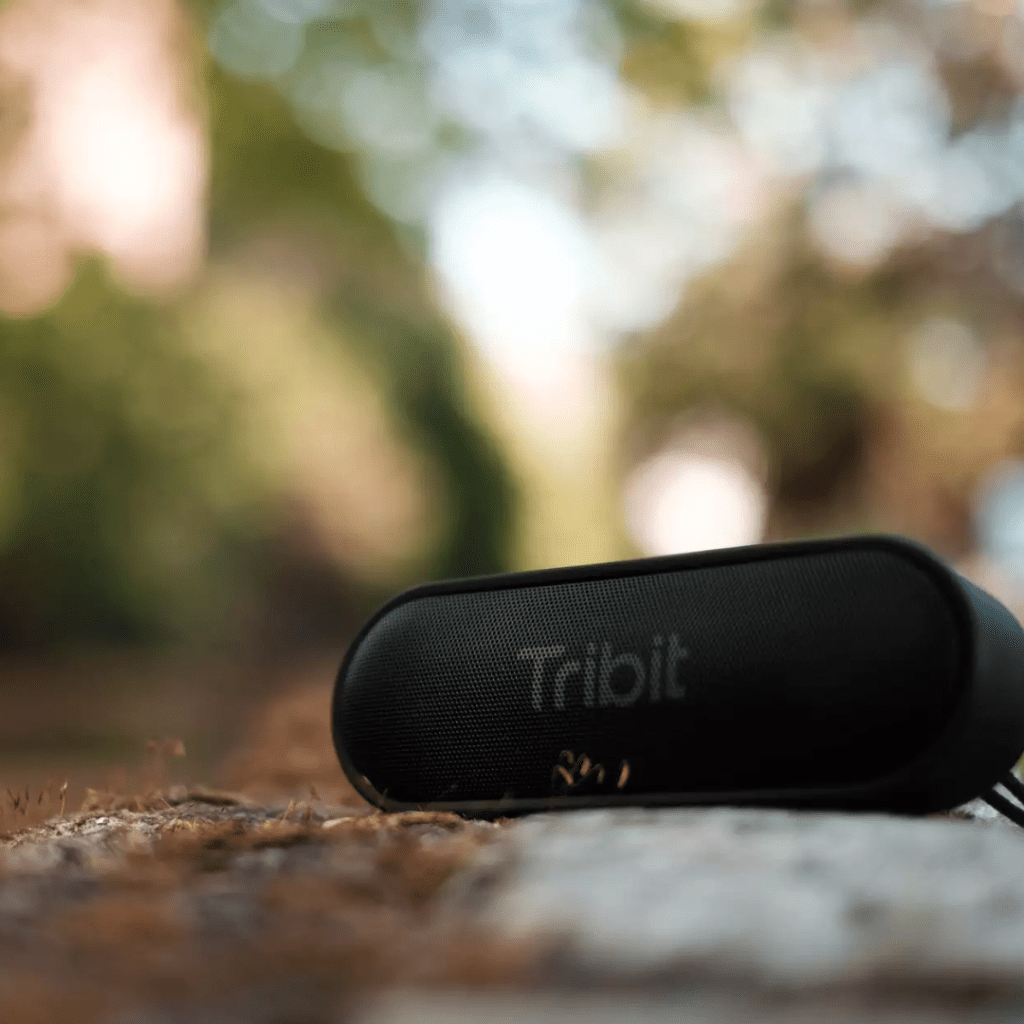 It can also be used in the car in situations where your road trip partner wants to air-con up, and you would rather remain warm. Just grab a cozy blanket and wrap it around yourself without worrying about the temperature in the car.
28. Power Bank For Day Trips
Although you can charge some items in the car, it is still advisable to get a power bank because it speeds up charging when you have too many devices. A high-capacity portable power bank with multi sockets is the perfect solution.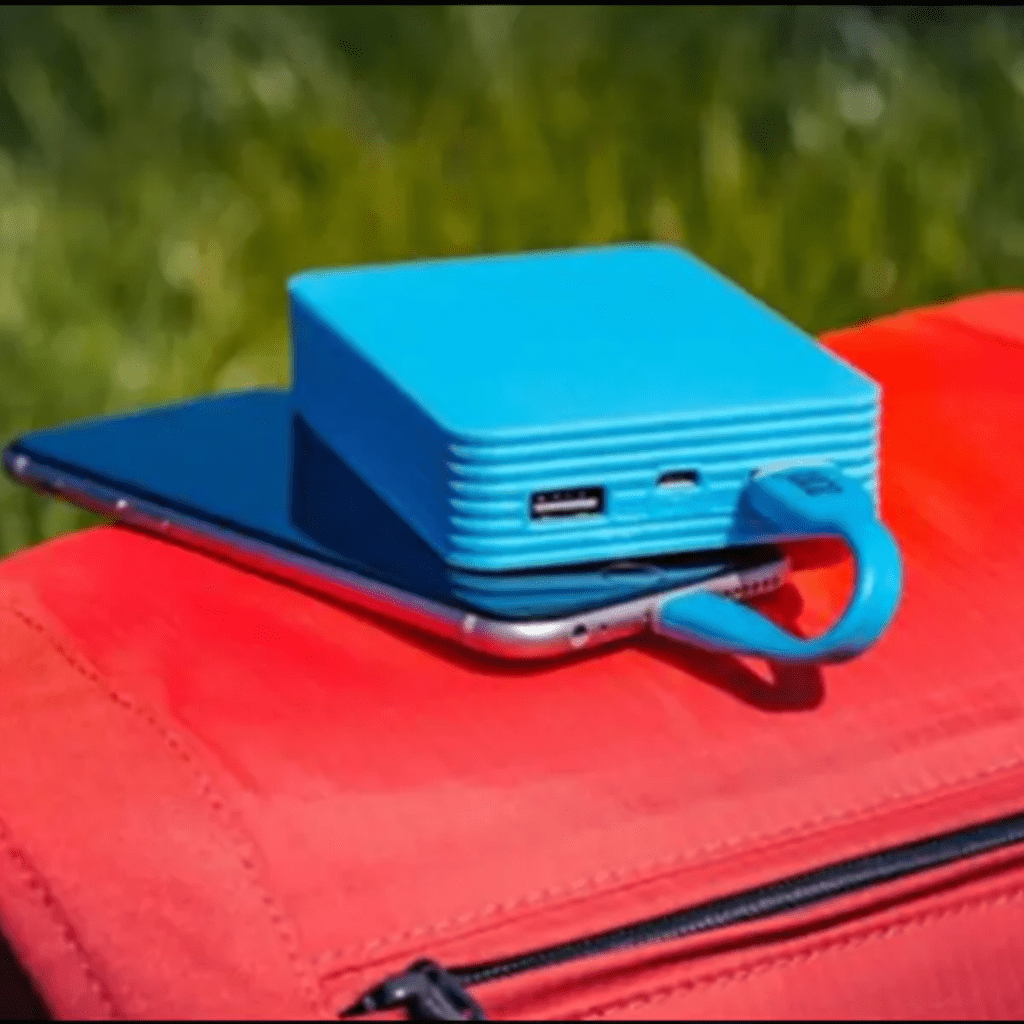 Power banks are convenient and versatile options for keeping your devices charged on a road trip. They offer convenience, portability, versatility, safety, and cost-effectiveness, making them a valuable addition to your road trip gear. Consider the size, capacity, and features before purchasing.
29. Swiss Army Knife
A major reason why we love the Swiss Army knife is its versatility. It has multiple tools and features that can be used for a variety of tasks. They can include blades, screwdrivers, bottle openers, and scissors, which are all useful tools for various purposes.
With a Swiss Army knife, you have a variety of tools in one compact package. This eliminates the need to carry multiple tools or waste time searching for the right tool for the job. It provides convenient and reliable functionality whenever you need it.
30. First Aid Kit
Safety should always come before anything else. Without being told, a first aid kit should be your first priority. It helps you be prepared for emergencies that may occur during a road trip, like minor injuries, and can also help stabilize serious injuries until medical assistance arrives.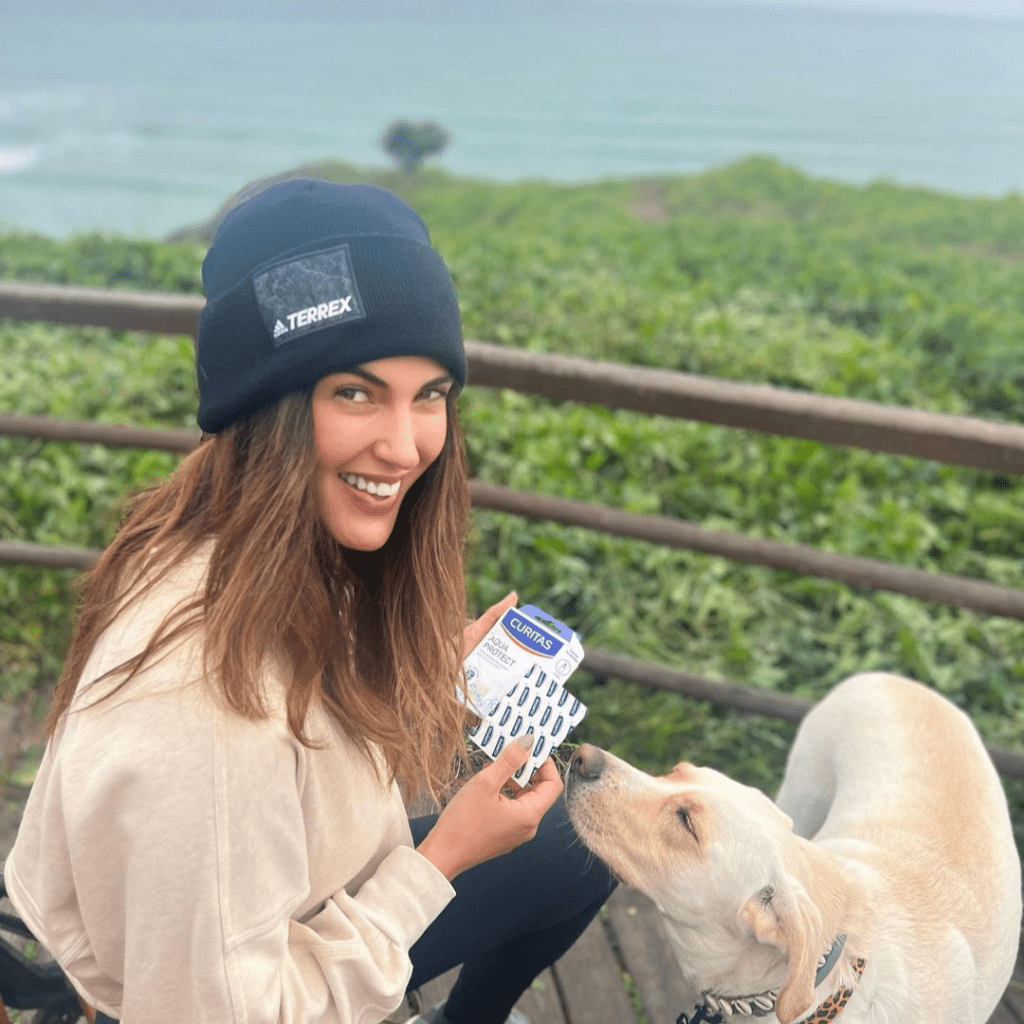 You never can tell when an emergency might arise, so having a first aid kit readily available can eliminate the need to search for medical supplies or seek out medical assistance in an unfamiliar location. This can save time and, eventually, a life.
31. Mini Stove
A mini stove is a convenient way to cook meals or heat up drinks on the go. It allows you to prepare your own meals wherever you are, whether you're camping in the wilderness or taking a break at a rest stop.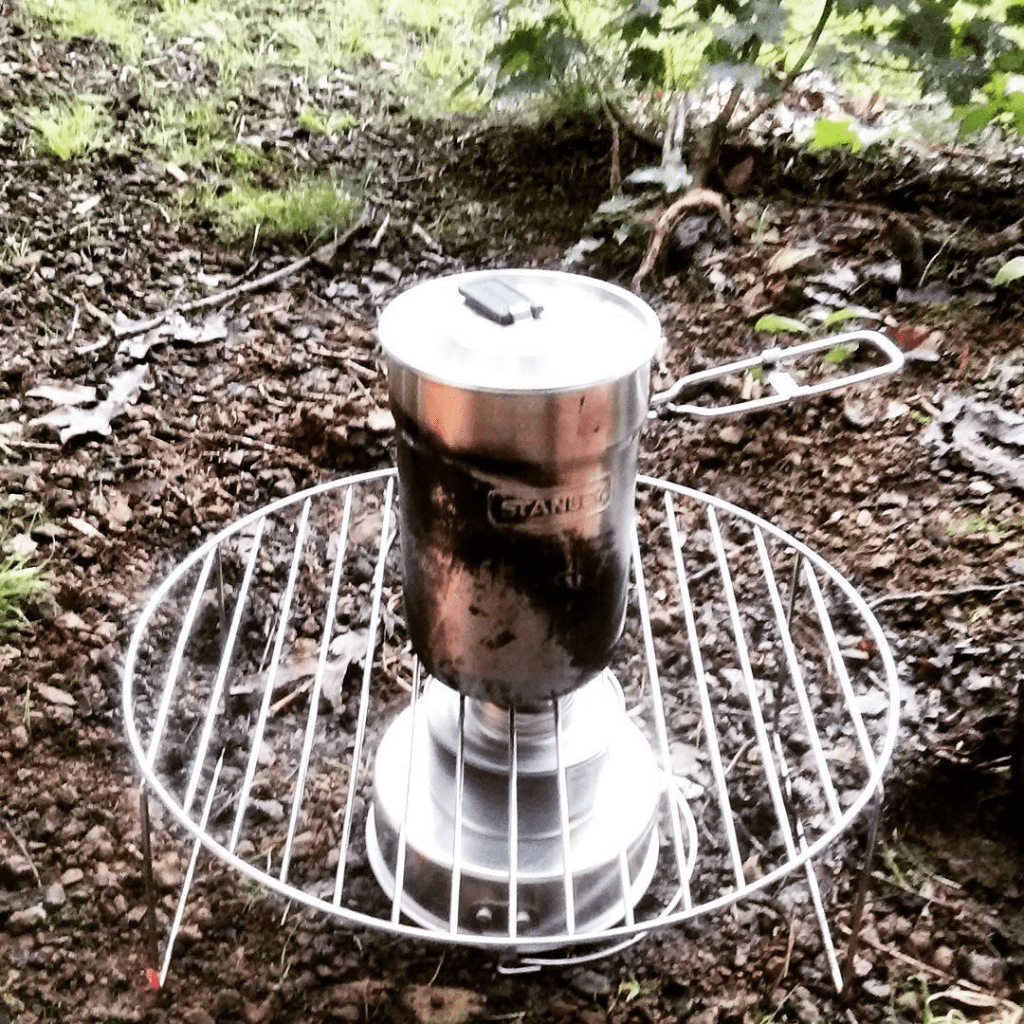 When you make a stop, you can easily set up a makeshift kitchen and use your mini stove. If you decide to get one, consider going for a lightweight and compact stove. These are easier to transport and store in the vehicle.
32. Foldable Chair
A foldable chair is a useful and convenient item for a road trip as it provides relaxation thanks to its portability and versatility. Although you could sit on the floor, these foldable chairs are better because they provide added comfort and convenience.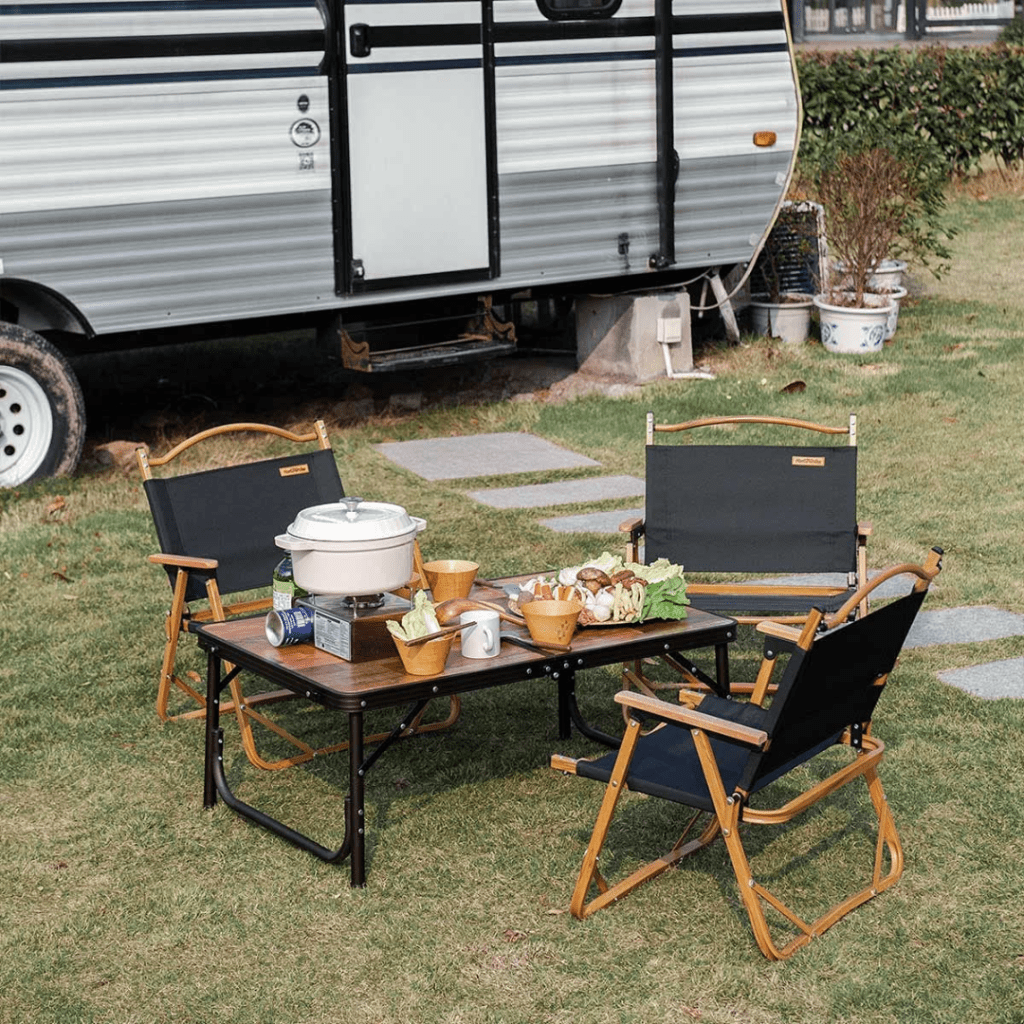 When choosing a foldable chair, consider the weight, size, and durability to ensure that you get the best one for your needs and preferences. Additionally, you can also get one that comes with a drink holder for a better experience.
33. Toilet Kit
What's a travel packing list without a toilet kit? Definitely incomplete. You should always remember to carry your own toilet kit, which should include some toilet paper, wet wipes, hand sanitizer, and a few other things that you need to take care of yourself.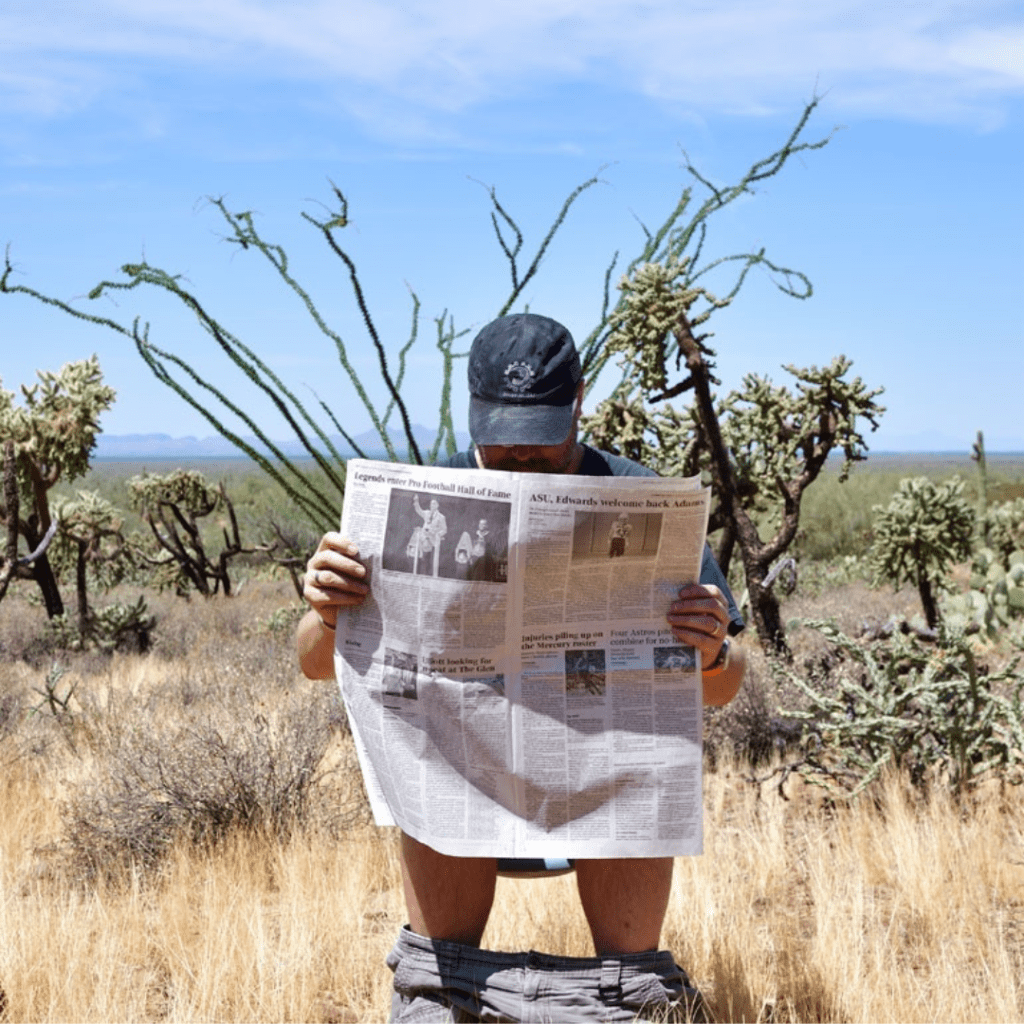 Regardless of how long or short your stay may be, having your toilet kit is non-negotiable. It gives you comfort, confidence, and added convenience for you every step of the way. Get a compact toilet bag to store these toilet necessities.
34. Thermos And Travel Mug
A thermos or travel mug can keep your beverages hot or cold for hours without the chance of spilling. This is particularly useful during a road trip as it eliminates the need to stop for frequent refills or to drink warm or stale beverages.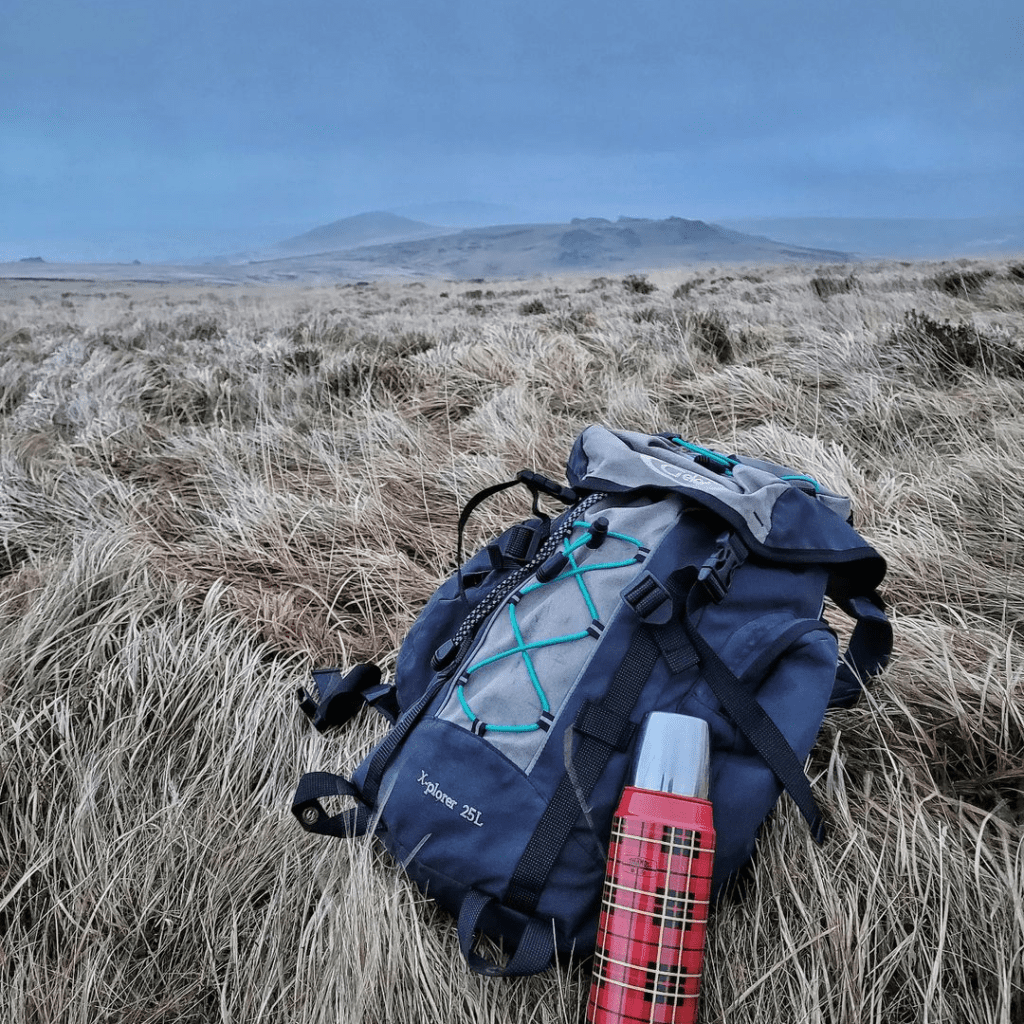 A thermos or travel mug eliminates the need to purchase beverages from stores or cafes and allows you to enjoy your preferred drink at any time. So when you go shopping for your road essentials, do not leave the thermos.
35. Garbage Bags
First and foremost, a garbage bag is essential because you wouldn't want to have your car looking like a garbage truck. So get one of these essential items to help keep your vehicle clean by providing a designated place for trash.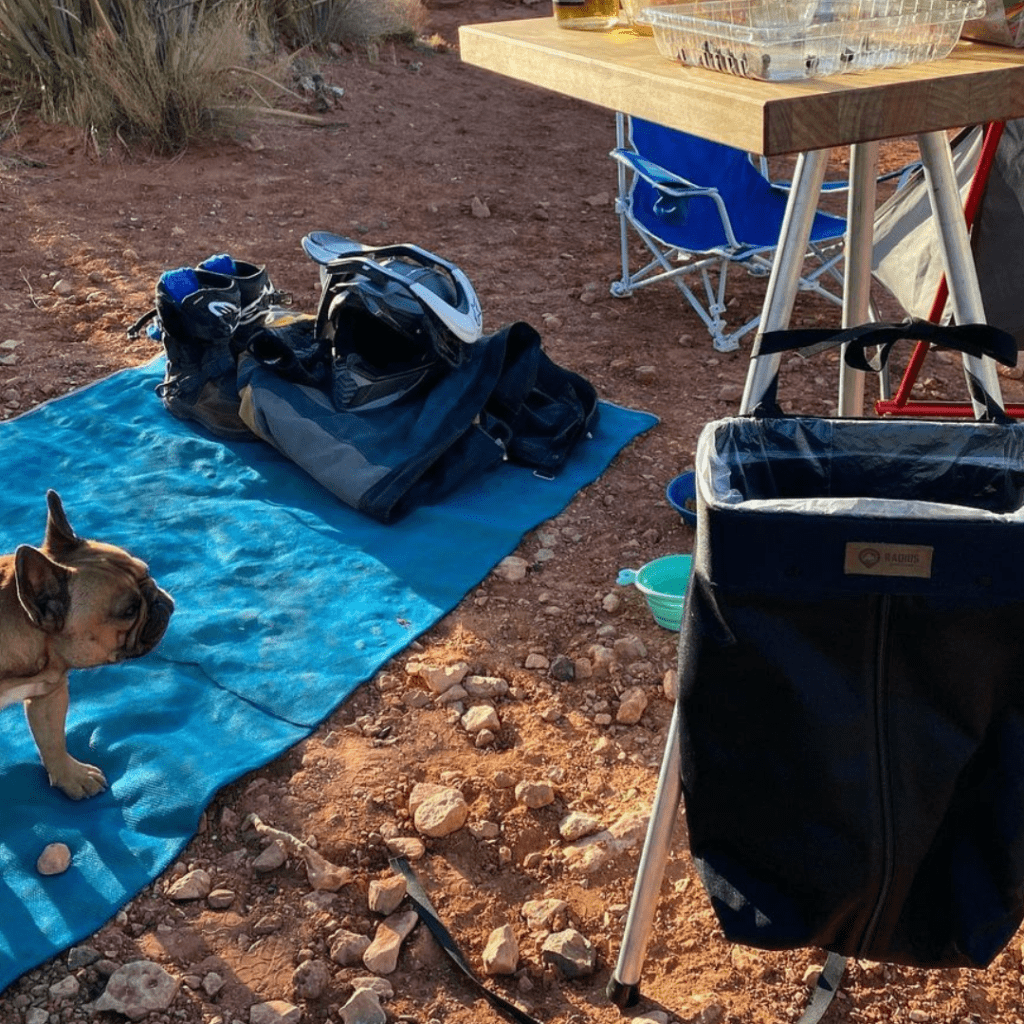 This can help prevent odors and unsanitary conditions inside the car. Using garbage bags also reduces litter and protects the environment since they provide a convenient way to dispose of waste. So while making a list for your road trip, this should feature somewhere.
36. Kindle Or Ebooks
If you're a reader and you have a long, long journey ahead of you, the only way to pass the time (aside from the occasional snooze) is with novels. Sometimes ebooks are less expensive than traditional books. Some are actually free, which can save you money.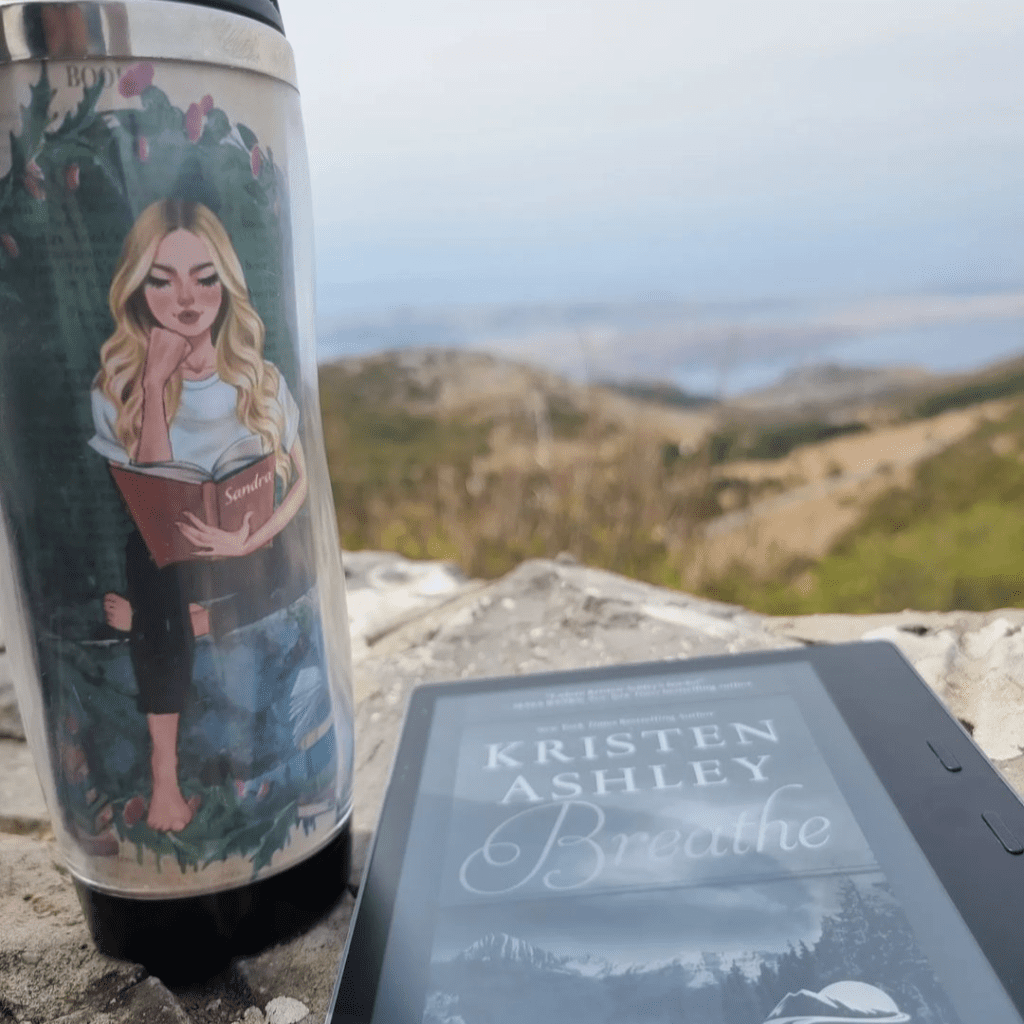 Kindle or eBooks also have a long battery life, which can be helpful during a road trip when you may not have access to a power source. So as you relax in the driver or passenger seat, do it with your favorite novel.
37. Mosquito Or Bug Spray
This one here is a no-brainer, especially if you're stopping anywhere with lots of bugs. You simply cannot plan a road trip without a mosquito or bug spray. It can also be used in a variety of outdoor settings, including camping, hiking, and picnicking.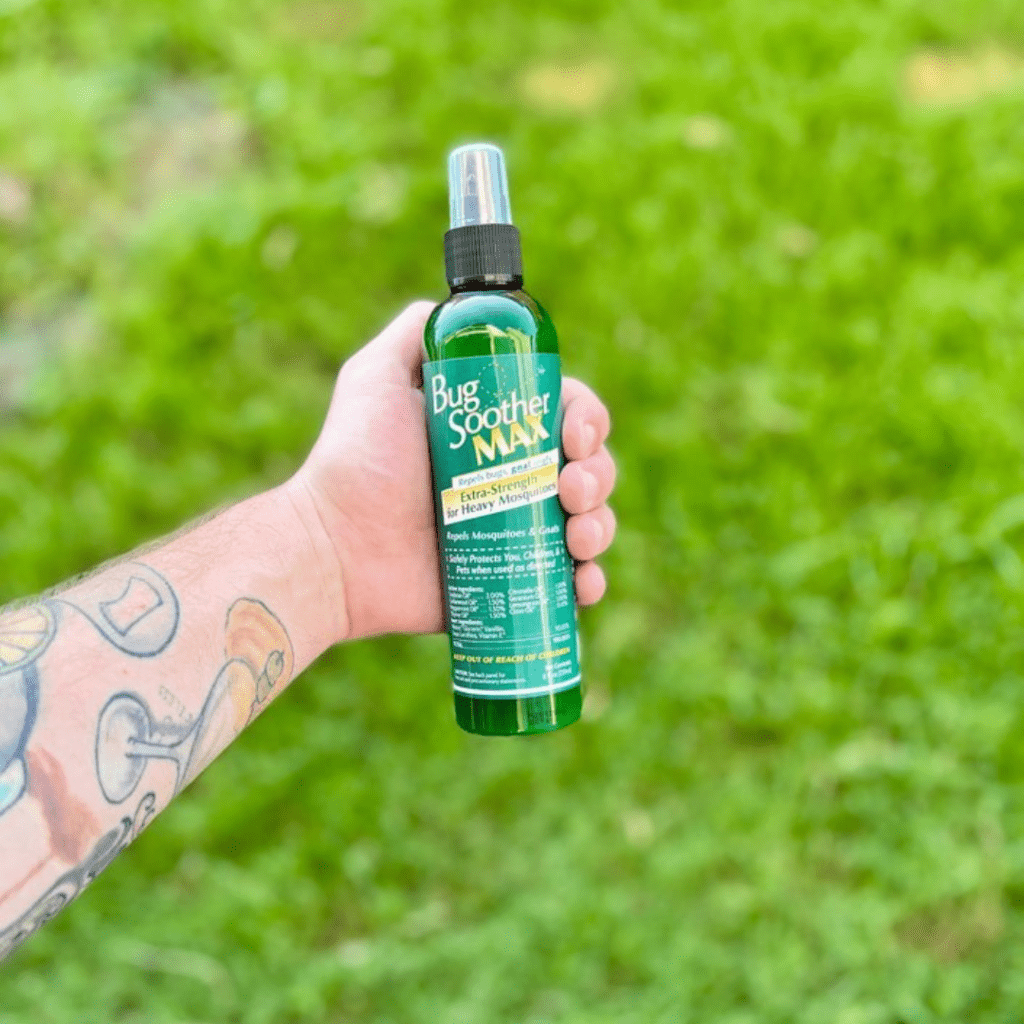 It's important to use bug spray as directed and to choose a product that is appropriate for your needs and the insects in your area. Some individuals may be sensitive to certain bug spray ingredients, so it's a good idea to test the product first.
38. Medication
We know we told you to have a first aid kit with you when traveling, but you also shouldn't forget any essential medication. If you have pre-existing medical conditions like diabetes, high blood pressure, or asthma, you should bring your medication along so you can stay healthy on the road.
Overall, bringing medication on a road trip can be a wise decision. It helps you treat unexpected illnesses and is a cost-effective move. Pack your medication properly and keep it in a safe place that is easily accessible during your trip.
39. Jumper Cables
If your car battery dies during a road trip, jumper cables can be used to jump-start it using the battery of another car. This item is a lifesaver, especially if you are in a remote area with no access to a mechanic or towing service.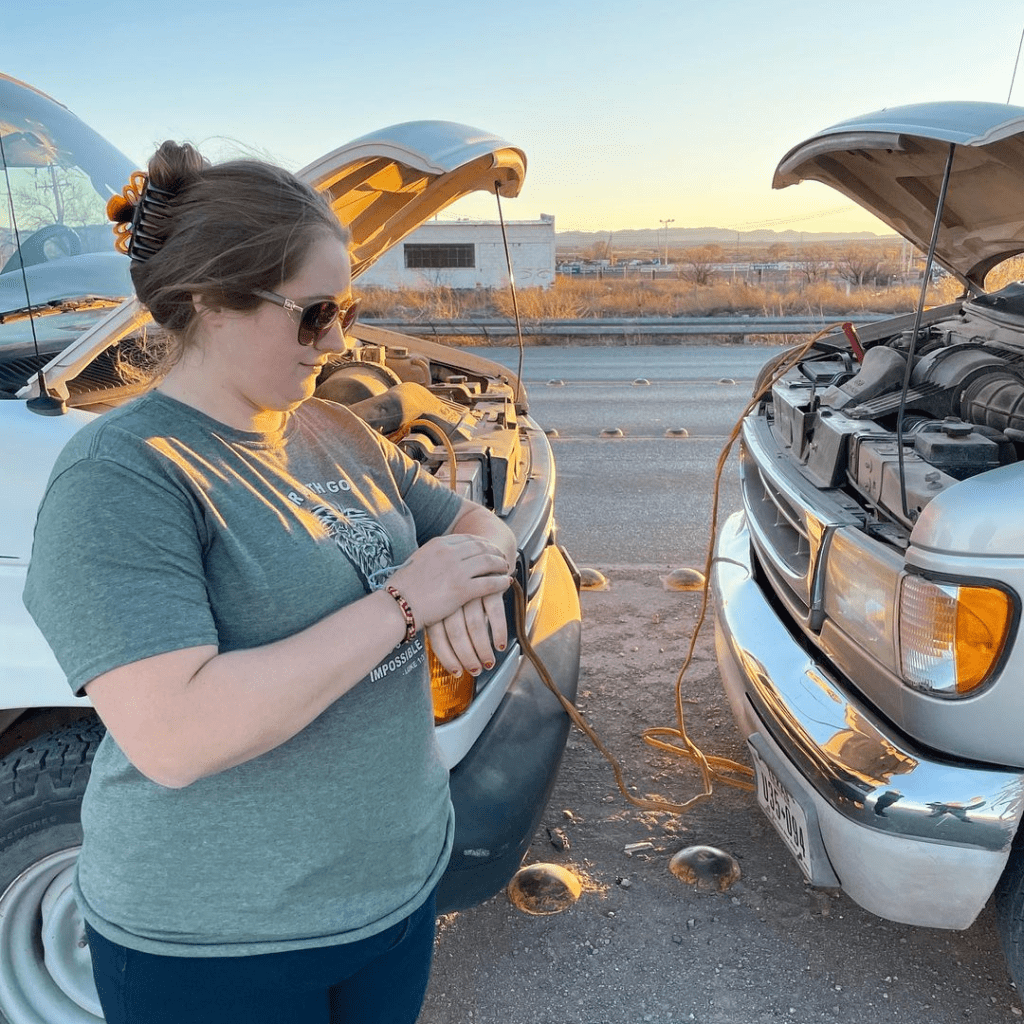 Also, jump-starting your car using jumper cables is a cost-effective solution compared to calling a mechanic or towing service. Jumper cables are relatively inexpensive and can save you money in the long run. Get someone to teach you if you don't know how to use it.
40. Snow Chains
If you intend to plan a trip that involves snow, then you should be prepared for anything. In some places, having a snow chain with you is legally required during the snow season. Snow chains improve your vehicle's traction on snow and ice-covered roads.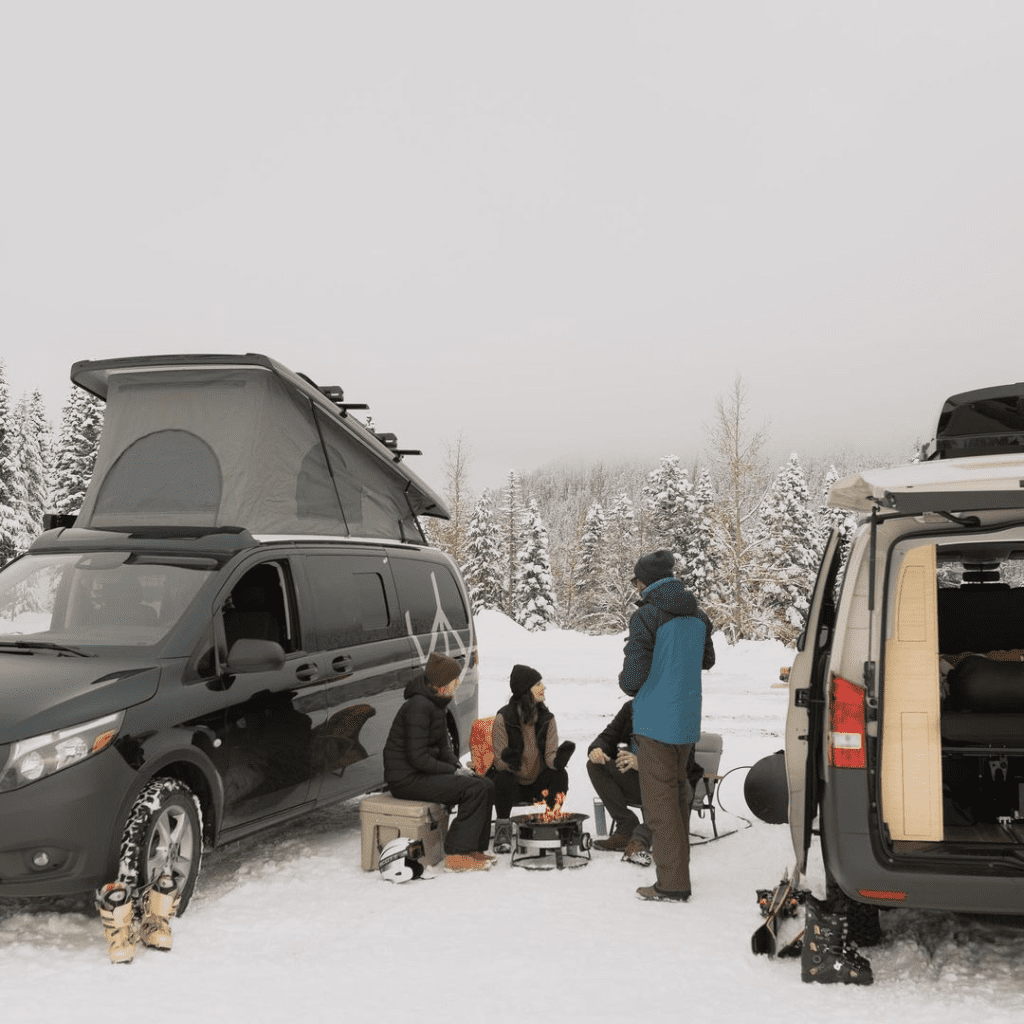 Additionally, they should be installed and used correctly to avoid damage to your tires or the road. Always consult your vehicle's owner's manual or a professional mechanic to ensure you're using the appropriate type of snow chain for your car.
41. Pack Of Playing Cards
Consider buying a pack of playing cards for entertainment purposes during long road trips. Playing cards can also serve as an excellent form of mental stimulation because they require critical thinking and problem-solving skills. Plus, even more importantly, they are so much fun!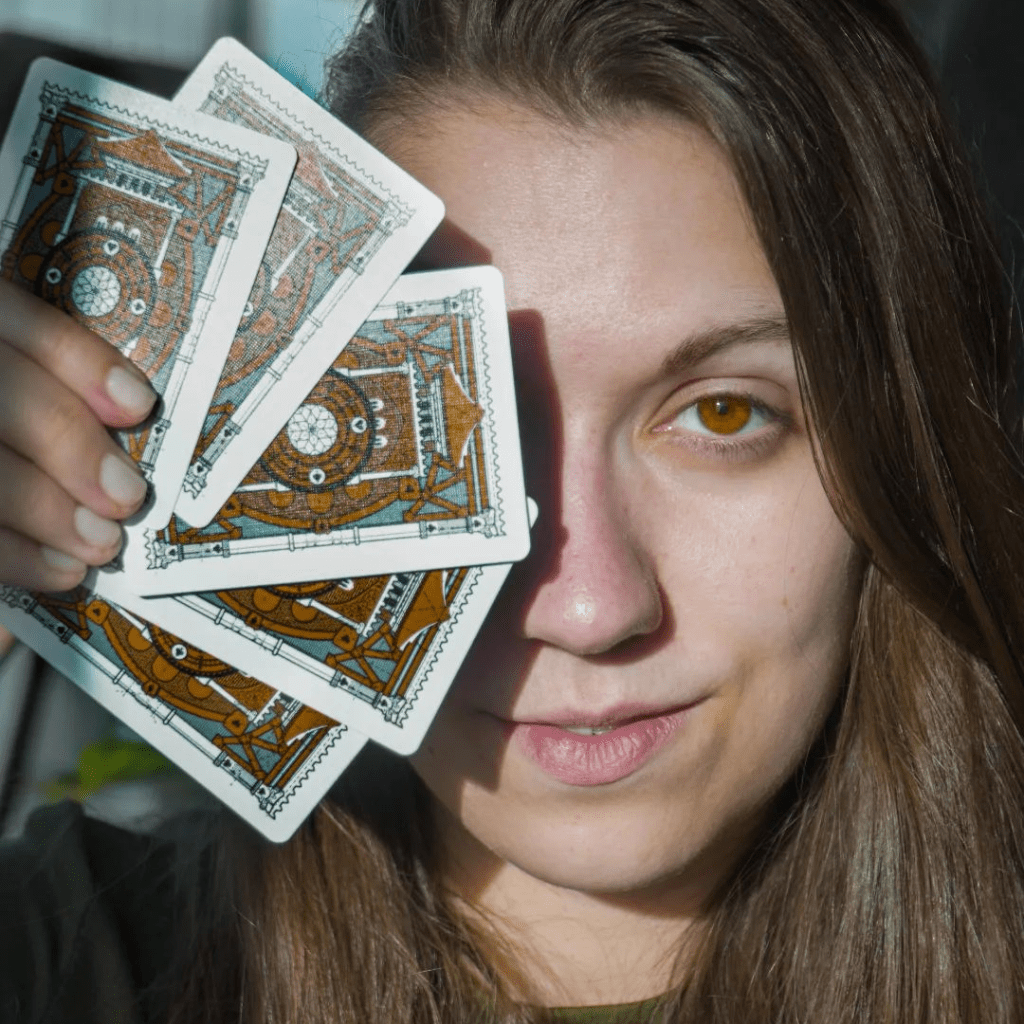 A road trip wouldn't be complete without a recreational game. You should consider playing while traveling with friends or family. Card games like poker, rummy, and blackjack are fun and easy to learn and can help pass the time during long drives or rest stops.
42. Sunscreen
You wouldn't want to suffer from sunburns just because you decided to get a glimpse of nature. This is why sunscreen should be your best friend. It is particularly important during a road trip where you may be exposed to sunlight for extended periods of time.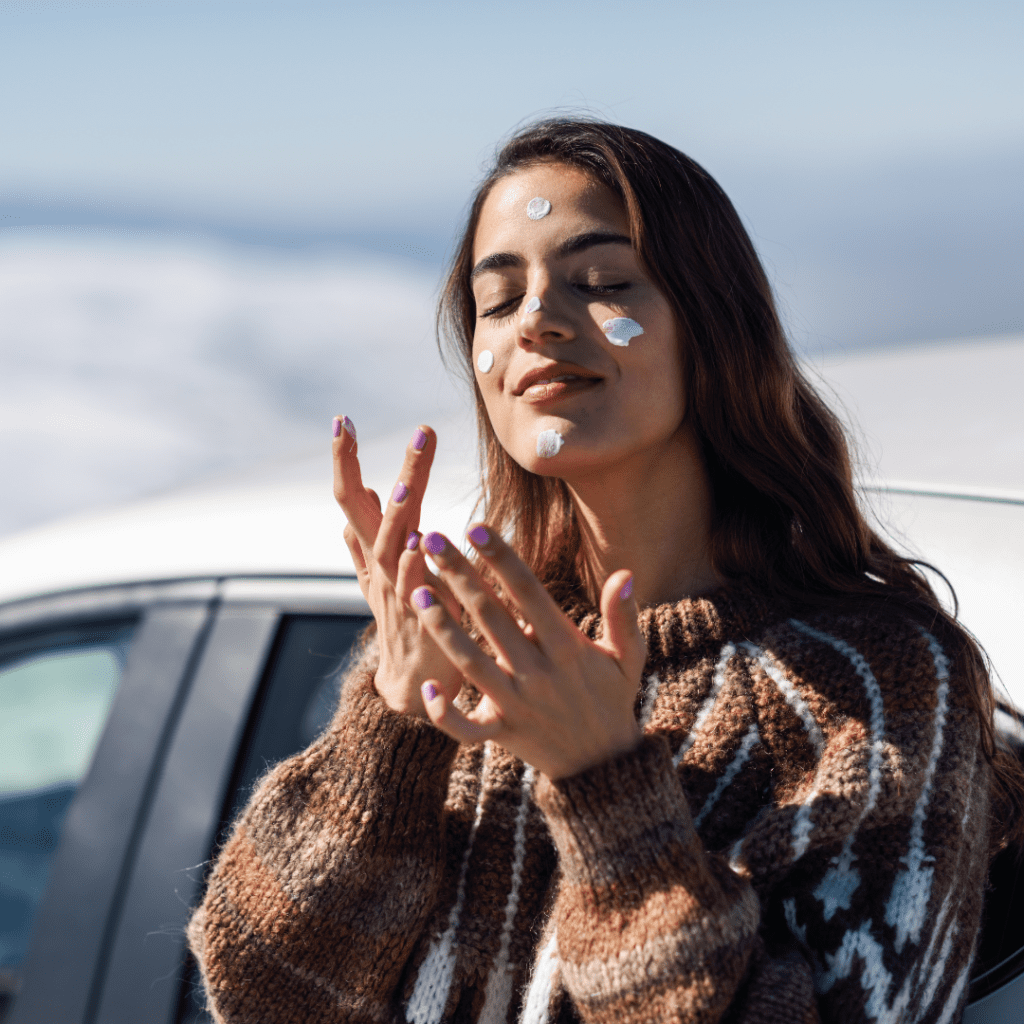 If you don't want your body to have different complexions, you have to use sunscreen. When choosing one, consider the SPF level and if it is water-resistant depending on the activities you have planned for your road trip. SPF 30 is highly recommended.
43. Hand Sanitizer
We are sure everyone remembers the COVID-19 pandemic, how crazy it was, and how scarce hand sanitizers were. These products help protect you from germs and bacteria that can cause illness and infections. You can never go wrong with bringing a sanitizer.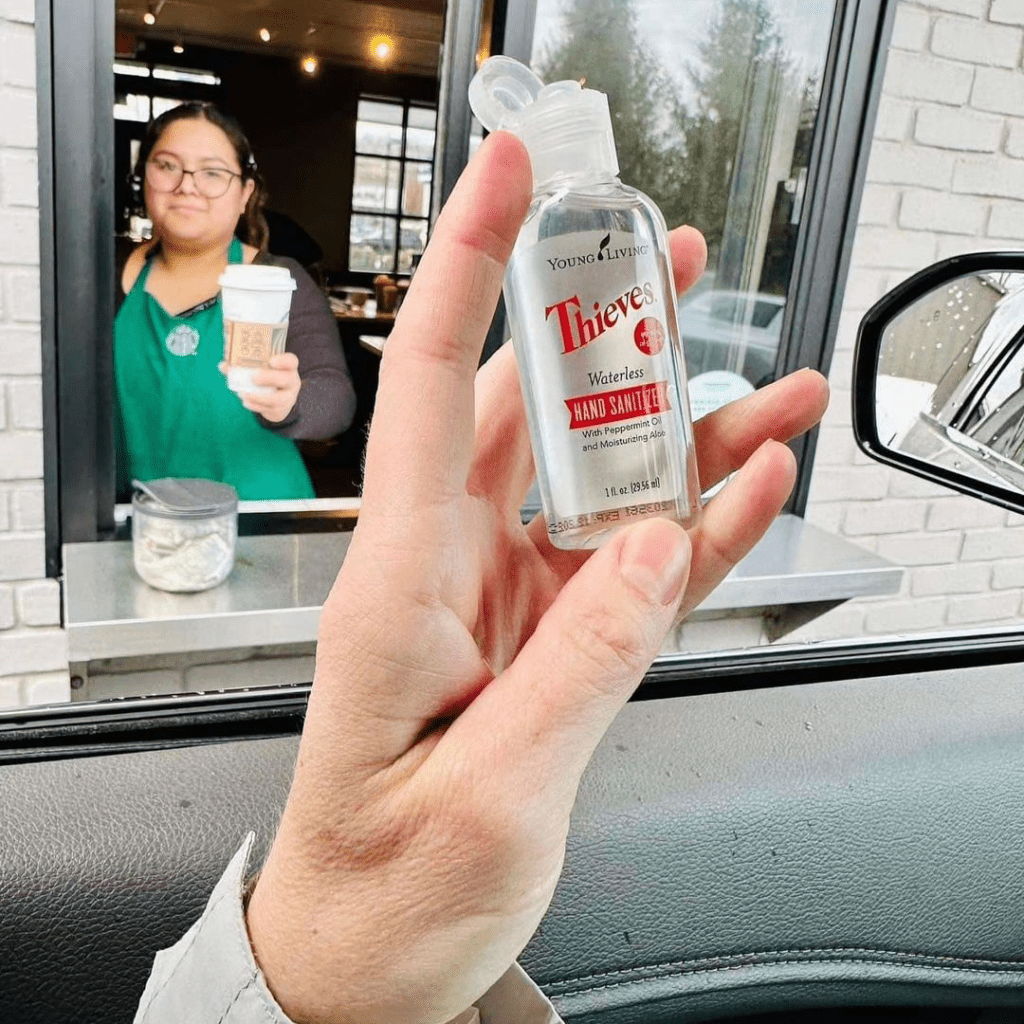 It can be helpful during a road trip when you don't have access to soap and water to wash your hands frequently since you can just easily clean your hands with it. Make sure to go for a small and comfortable sanitizer that is convenient to carry and use.
44. Always Have Extra Car Oil
It's important to check your car oil level before you start your road trip. That said, it is also essential to still carry oil with you on your road trip. The primary purpose of car oil is to lubricate the engine's moving parts, reducing friction and wear.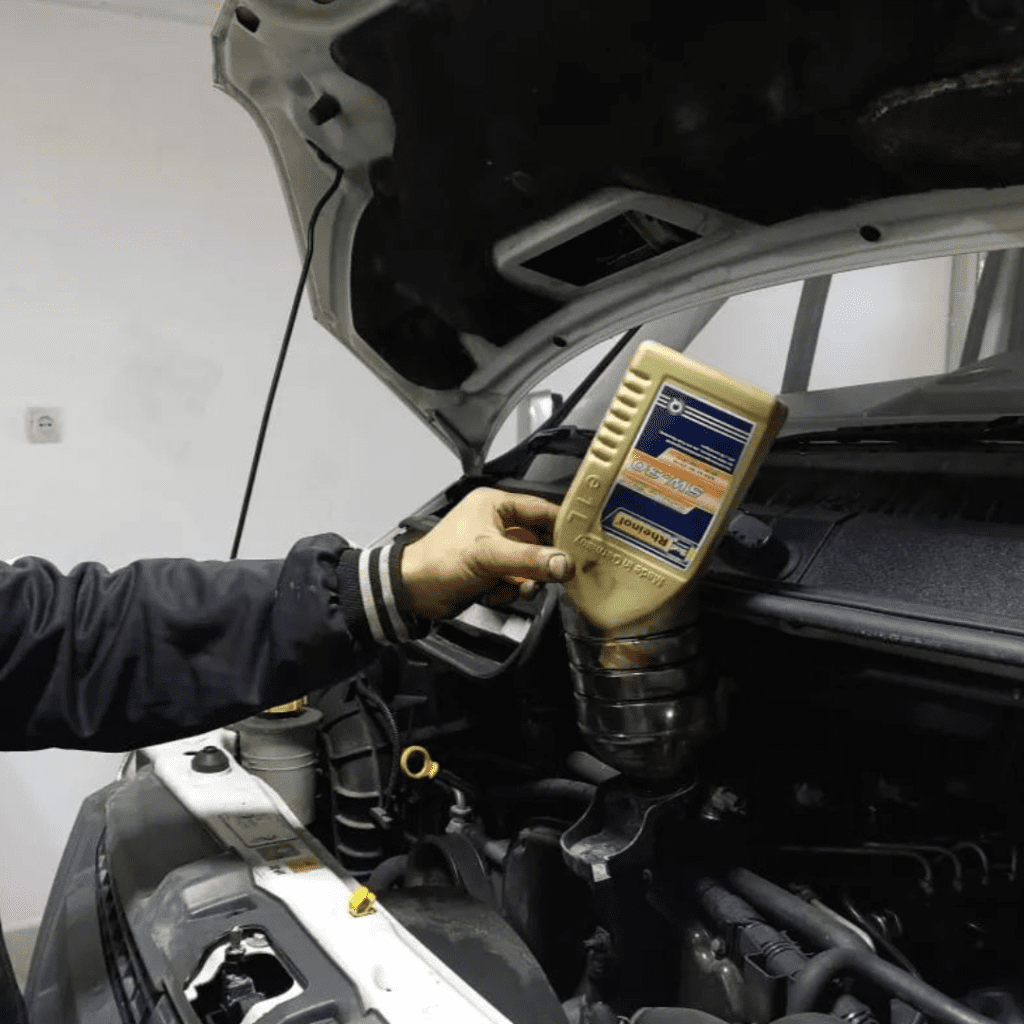 During a road trip, your car's engine will be working harder and for longer periods of time than during your daily commute. High-quality oil will keep your engine running smoothly and reduce the risk of overheating or other engine damage.
45. Drones
Drones can capture stunning aerial footage and photos of landscapes, cities, and landmarks from unique perspectives that are not possible with ground-level cameras. This can help you create breathtaking videos and photos you can cherish as memories of your trip.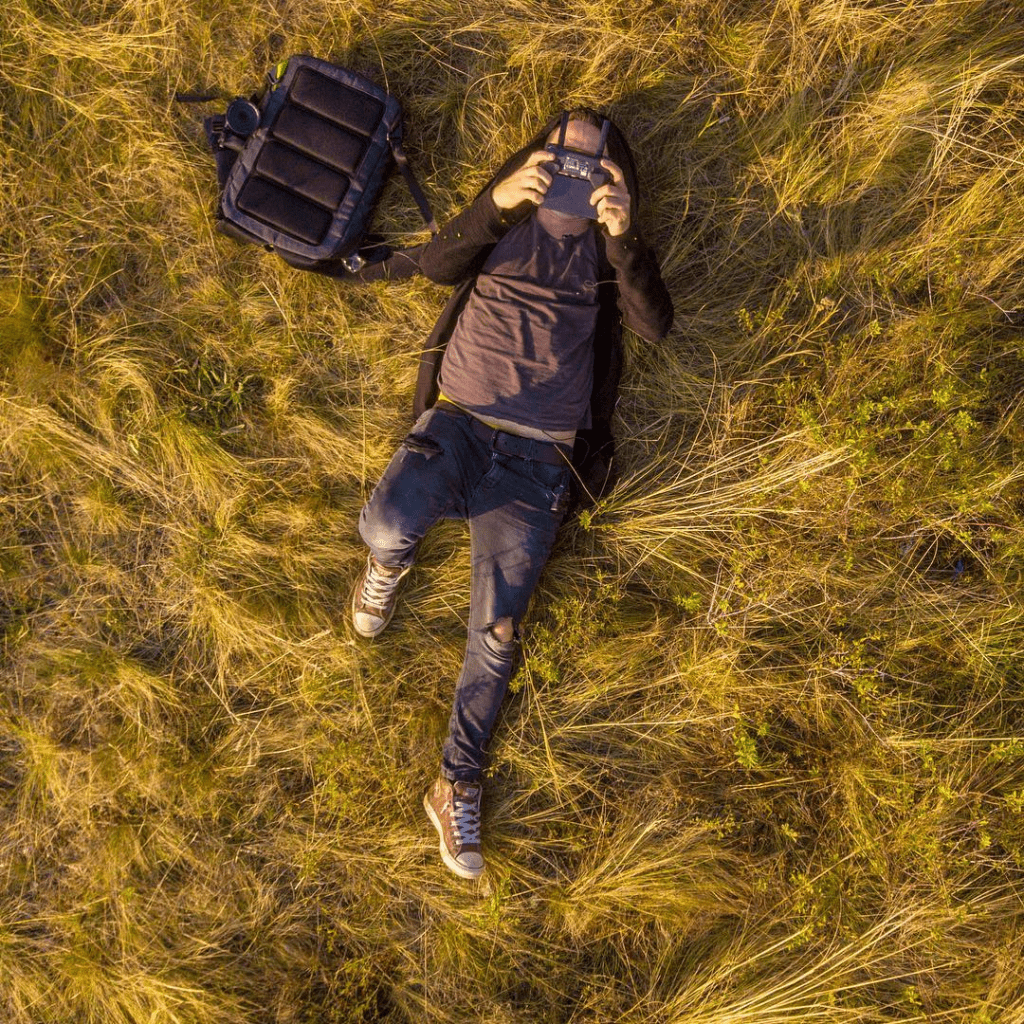 If you intend to document your epic road trip, then a drone is the perfect addition to your kit to get stunning aerial shots. It might not be necessary if you don't intend to do heavy documentation, but you can still consider adding it to your list!