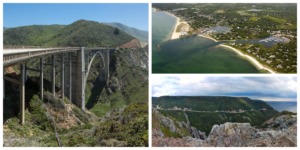 The Open Road Beckons: 40+ Scenic Road Trip Recommendations Around The World
By Sachin P
---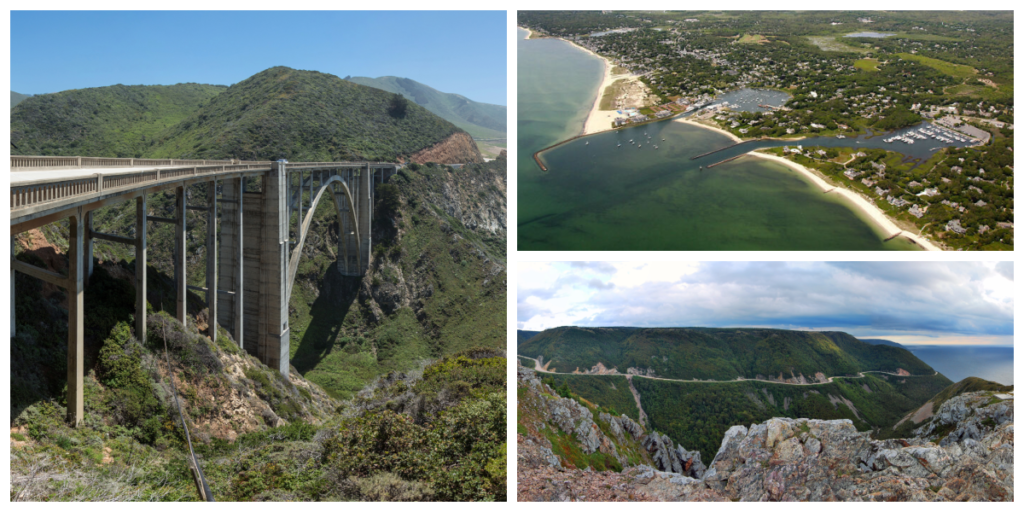 When most of us think of vacations, our heads immediately go to the beach. And while the ocean is truly remarkable, it isn't the only option. Road trips are another fantastic way to enjoy yourself and are actually more fun, especially if you love spontaneity.
If you have been longing to take one but need help figuring out where to start, don't fret because we have the perfect list jam-packed with lovely locations that promise endless adventure. All you have to do is read, decide on the activities that captivate you most, and pick a place (or an overall direction).
Whether you're using a travel company or doing it on your own, just remember that with road trips, improvisation is always recommended. That said, it's always best to be prepared and familiarize yourself with the area. Now, get your bags ready for a virtual vacation around the world!
Amalfi Coast – Italy
One of Italy's most beautiful strips of coastline and among the country's most popular tourist destinations is the Amalfi Coast. It is the ultimate destination if you have always dreamt of a picturesque Italian vacation. This Tyrrhenian Sea coast is located to the south of Naples.
It is renowned for its sandy beaches, the picture-perfect cities on its clifftops above the water, as well as its longtime reputation as a haven for the wealthy and powerful. It's always a given that at least one scene in most Italian-set films will feature the Amalfi Coast.
Lindau to Füssen – Germany
The road trip from Lindau to Füssen is considered the pinnacle of adventurous Bavarian travel. To fully appreciate the serene local environment, including its pastures and lakes, drive around the region, making sure to visit Oberstaufen, the first German city to be accessible on Google Street View.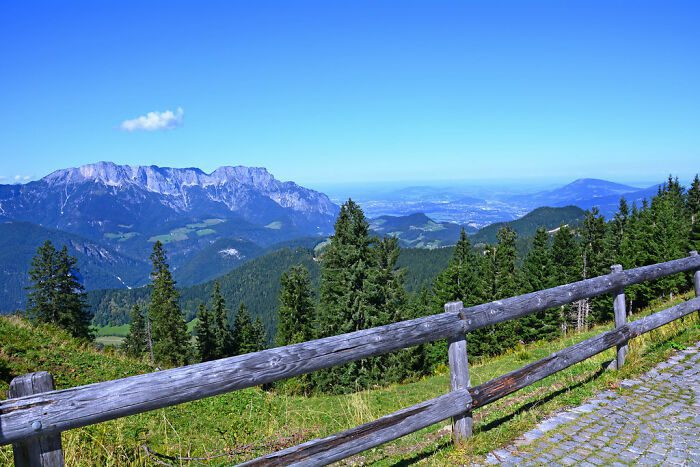 Before visiting Oberstaufen, stop at one of the numerous local eateries and sample the cuisine. Afterward, proceed to Füssen, which is renowned for producing the finest violins and lutes. Also, Neuschwanstein, home to the castle that inspired several Disney castles, is only an hour away.
Icefields Parkway – Canada
A visit to Alberta is not complete without traveling the 144-mile Icefields Parkway, generally known as Highway 93. It is a very popular road trip destination in Canada thanks to its beautiful scenery. Additionally, it's not a drive you take in one go, as it has numerous exciting places to explore.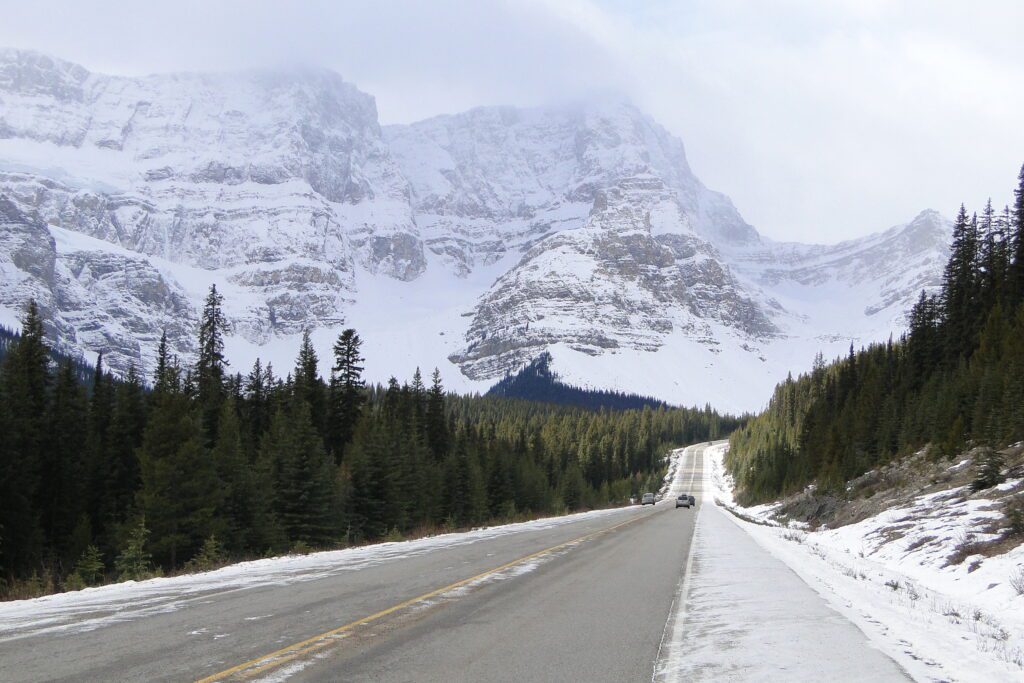 This journey, which starts from Banff and travels north over the Rocky Mountains, traverses two national parks in Canada. You will see mirrored lakes, snow-capped peaks, trekking routes, and also the Athabasca Glacier, which is undoubtedly the trip's main attraction.
The Great Ocean Road – Australia
The Great Ocean Road is a beautiful stretch journey that should be on your list of places to visit in the land down under. It deserves the hype as much as the drive down Route 1 along the coast of California. The area was constructed as a monument to the soldiers of WWI.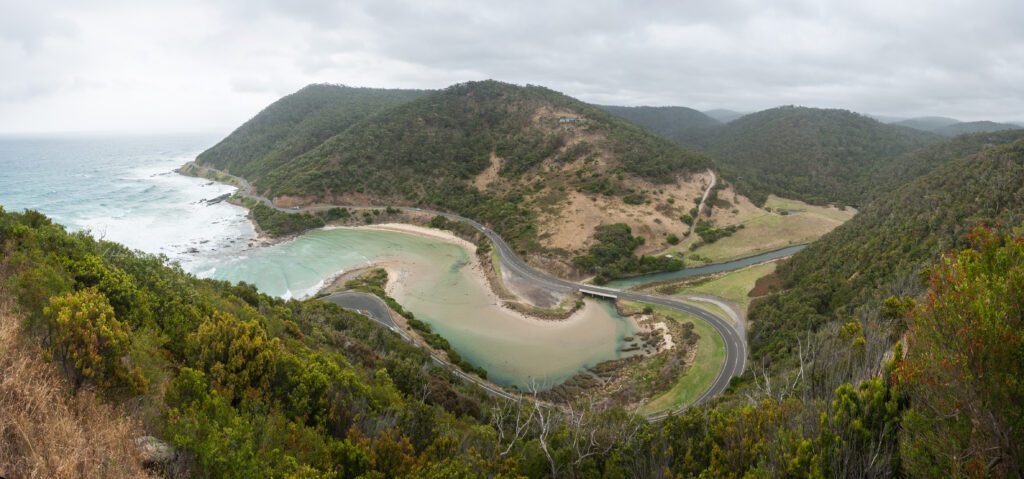 While you're there, you'll see attractions like the Twelve Apostles (a landmark lighthouse) and also the cliffs of Port Campbell National Park. Koalas, kangaroos, parrots, and penguins are among the Australian wildlife that may be seen in the icy, crystal-clear surf, which stretches towards ice-cold Antarctica.
Ring Road – Iceland
You can travel the entire length of Iceland via Route, or as it's often called, Ring Road. Since it's recommended you travel slowly for the full experience, it might take as many as two weeks to finish the trip. The route will take you by glaciers, hot springs, peaks, and coasts.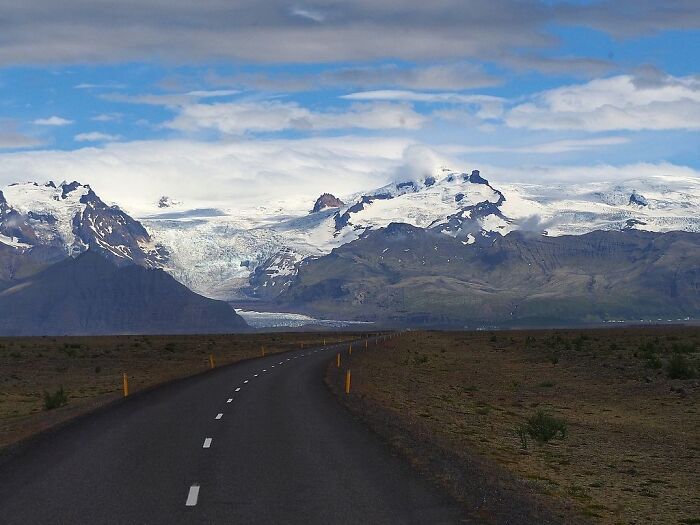 So much wonder and diverse landscapes all in one trip! You're assured of seeing all this whether you travel in a counterclockwise or clockwise direction. Furthermore, it's a wonderful chance to get better acquainted with Icelandic society. Just watch out for crossing sheep and horses on the road!
Causeway Coast – Northern Ireland
Northern Ireland provides several options for road trips. However, the Causeway Coast is unquestionably at the very top of the list. It's actually listed among the Top 5 Road Trips in the World! Each aspect of this itinerary is a treat for your senses.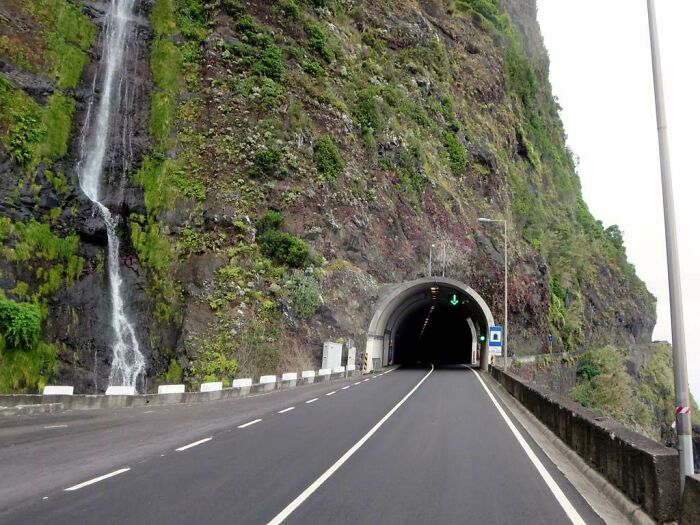 Places like the Giant's Causeway, Carrick-a-Rede Bridge, the Dark Hedges, as well as Belfast can be explored over many nights (which is actually what's recommended). As most people know, the Causeway Coast and Glens are home to several Westeros locations, so if you're a GoT fan, this would be a treat!
Romantic Road – Germany
The name of this road had as sold! Germany's Romantic Road was used by the Romans as a crucial trade route throughout the Middle Ages and has all the information you might need from a traditional trade network. That said, this 261-mile network recently got rebranded with a lot of old-world charm.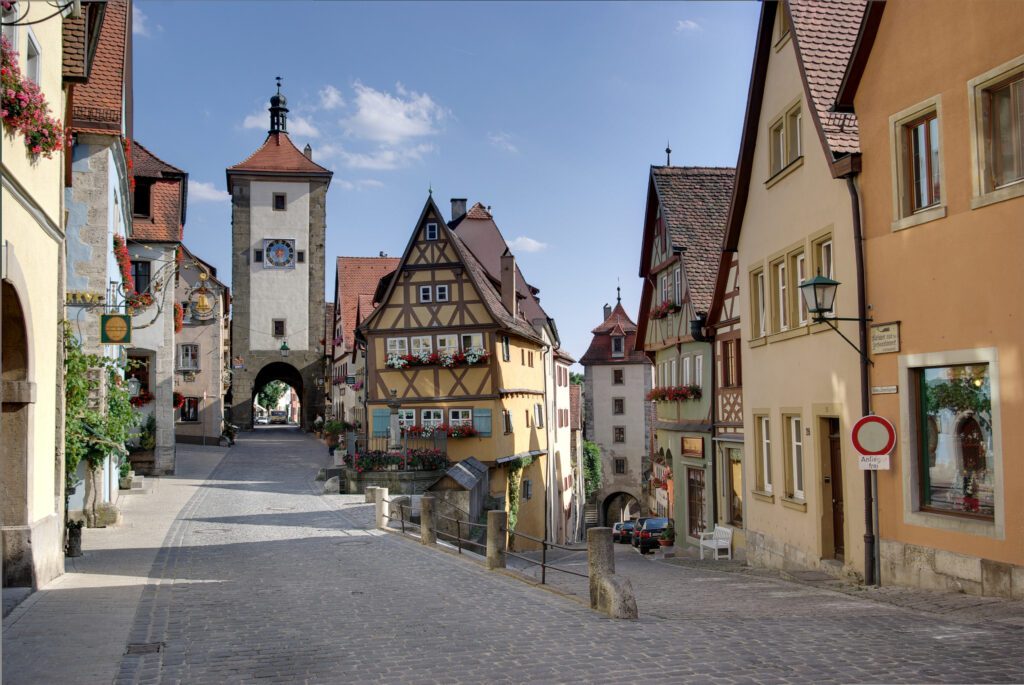 The road meanders itself across the south-central part of Bavaria. Because of that, it is lined with Baroque chapels, fantastical castles, medieval cobbled alleyways, and tiny towns with red roofs and lots and lots of flowers! Many festivals, beer brewers, and breathtaking vistas can also be found here.
Columbia River Highway – USA
This brilliant drive was planned by early pioneers around its imposing walls. The walls themselves were created by a flood 14,000 years ago. The 70-mile/113-kilometer path is known as the "King of Roads" and was America's first picturesque highway, in addition to being a National Historic Landmark.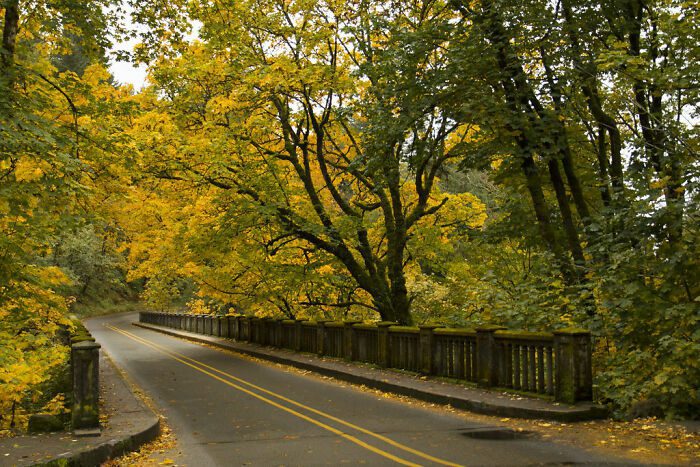 Among the largest waterways in North America, the Columbia River attains its full potential when it flows through the Columbia River Gorge, which is surrounded by steep basalt cliffs. The gorge is covered in fir and fern trees and unique endemic species and is adorned by several waterfalls.
Dalmatian Coast – Croatia
The climate along the Dalmatian Coast boasts warm summers and mild winters. Summertime temperatures can hit around 28 degrees during the warmest periods in July and August. So, it's advised to visit in May, September, or October when it's less crowded and the weather is still beautiful.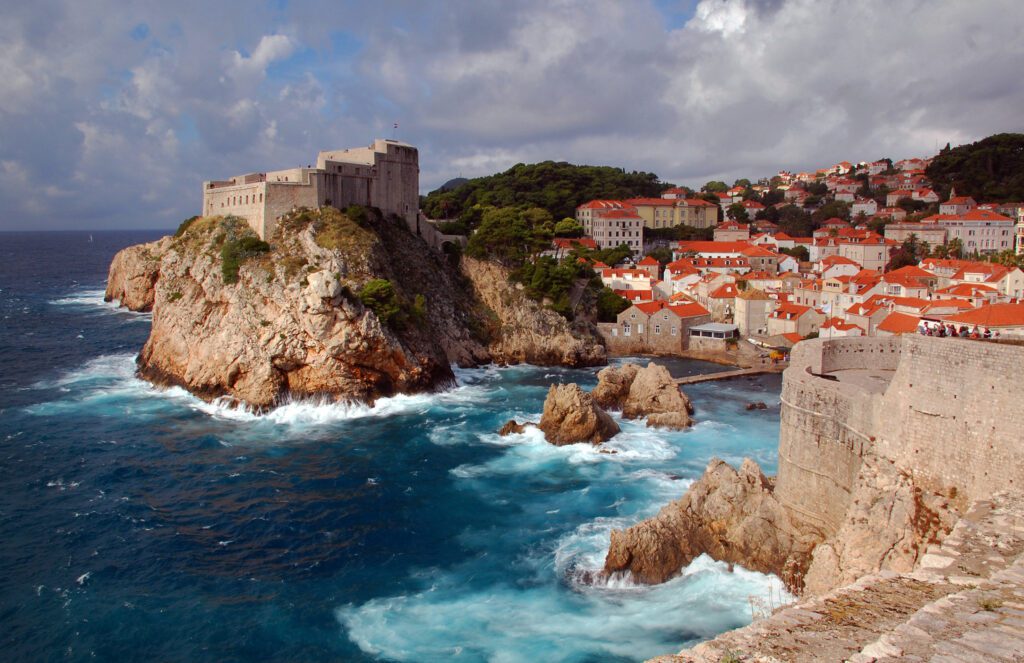 Additionally, there are national parks, stunning lakes, and historic cities to explore for the whole summer experience. You can also marvel at the Adriatic Sea's brilliant blue color, secluded coves, olive orchards, quaint towns, and the coastline's numerous islets and islands.
Blue Ridge Parkway – USA
For a road trip along the Blue Ridge Parkway, start at the Shenandoah National Park in Virginia and head towards the Great Smoky Mountains National Park in North Carolina. This is especially recommended if you are sick of traveling on highways jam-packed with civilian traffic.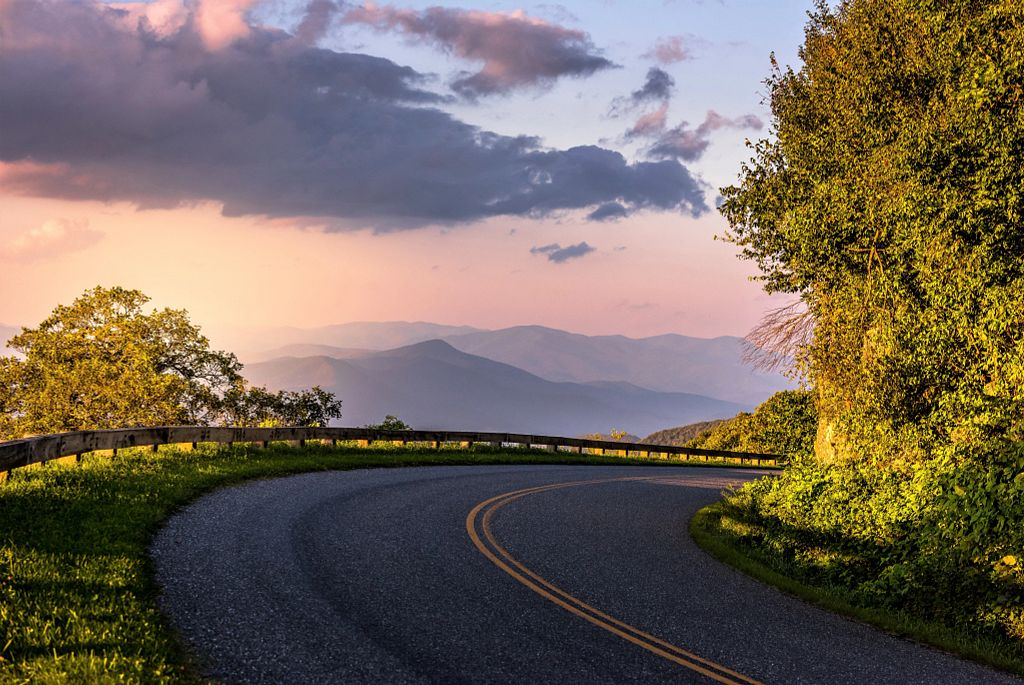 Billboards and commercial traffic are prohibited here, meaning you can enjoy a fast ride while experiencing the wonders of nature without ads springing at you every five minutes. Each time you go on this trip, you're guaranteed a unique experience.
Pacific Coast Highway – USA
The PCH, commonly known as Highway 1, connects Leggett in Mendocino County with Dana Point in Orange County. If you have ever driven down this road, you understand why it's so immensely popular. And since it boasts hundreds of miles, adventure is a promise!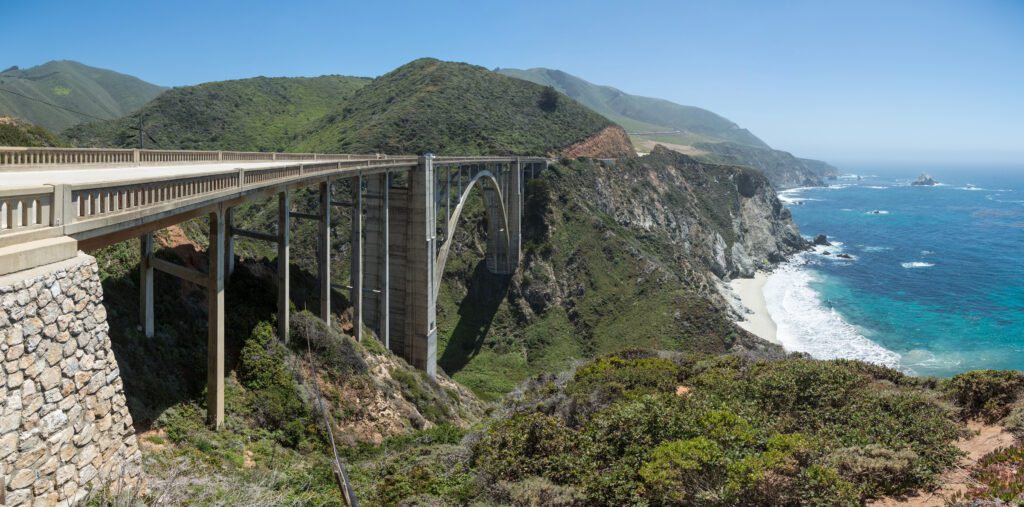 It can be intimidating to rush through all the possible Pacific Coast Highway attractions. Therefore, it's best to just take it easy and enjoy every second. If you're interested in seeing California without the hustle and bustle of the main cities, we'd highly recommend this.
North Coast 500 – Scotland
The NC500 travels northward toward the villages of Torridon and Ullapool after leaving the northern city of Inverness and meandering along the west to Applecross. From there, you'll go through some of Scotland's most northerly and most beautiful coastal locations.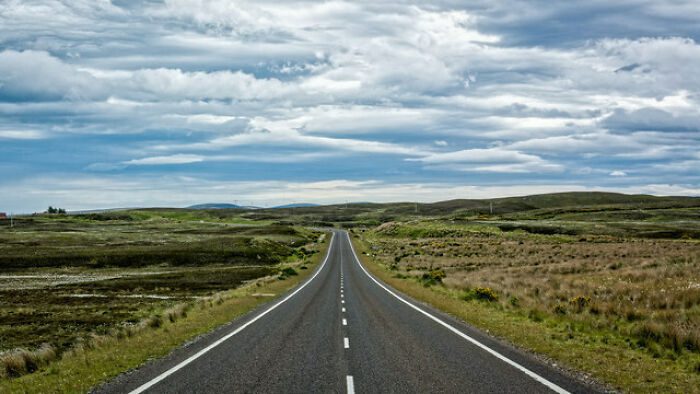 You will pass Caithness and John o' Groats before turning back toward the south via Dingwall and arriving at Inverness at the end. Thanks to all its scenic locations, the North Coast 500 is one of the most picturesque drives in the entire globe.
London to Inverness – UK
When you've had it with London's unforgiving pace, travel to Oxford to check out the world's first English-language institution of higher education. From there, drive to Stratford-upon-Avon (birthplace of William Shakespeare), and keep traveling north via Manchester until you reach the breathtaking Lake District National Park.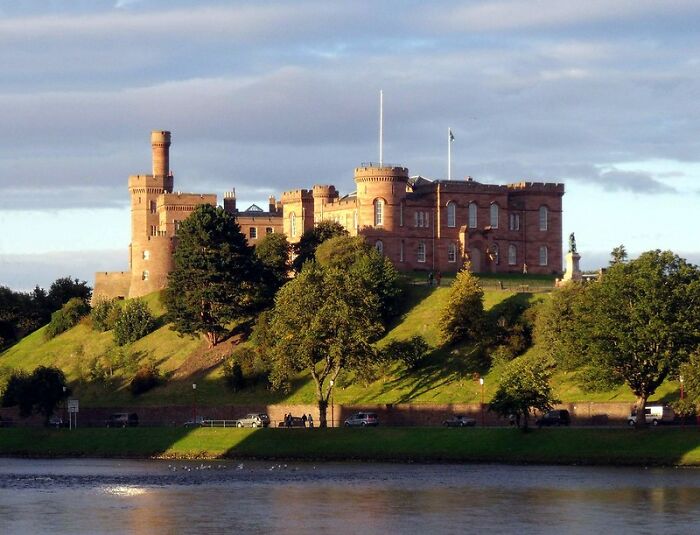 But don't end here! Keep going, all the way to the north, till you reach Scotland. Once you're there, head towards Inverness, Scotland's informal capital. While there, take some time to marvel at the magnificent old buildings dotted around the city. Sounds like a wonderful trip, doesn't it?
Paris to Berlin – France & Germany
By traveling this way from Paris via Champagne and Reims, you will get to Luxembourg quickly. While there, stay for a while and visit all the castles that will make you think you've gone through a portal to a fantasy novel! Once you're done with that, enter Germany.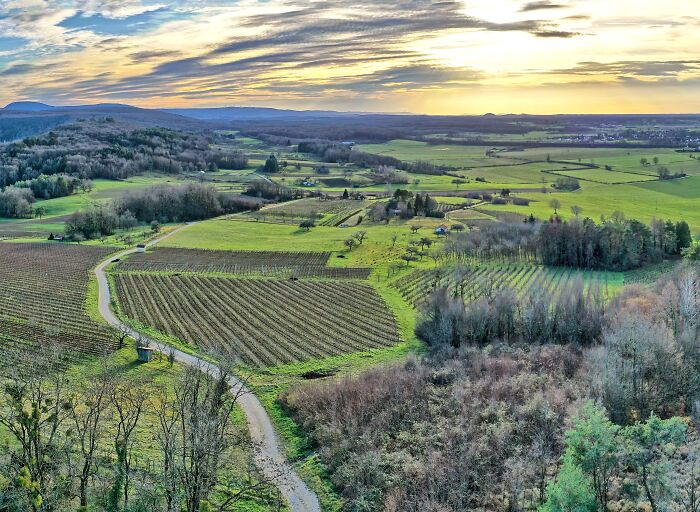 Go to Trier, the earliest German city still housing perfectly preserved Roman baths and basilicas. After Trier, travel the rest of the way around the country, learning about its rich past. You'll eventually reach Berlin, which is truly a city unlike any other.
Olympic Peninsula – USA
The Olympic Peninsula offers everything from lakes rich with life to snow-capped hills, rainforests, and tidal pools. This 445-mile road trip is one of the best ways to explore the very best that this place has to offer. Even the picture itself tells you it would be an unforgettable trip.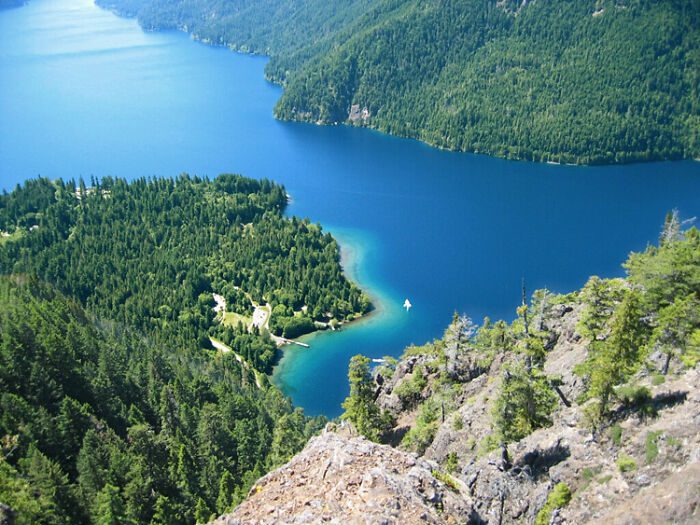 You will also come across Lake Crescent's crystal-clear waters in addition to the shorelines. When it's time to get some rest, you'll find attractive little settlements where you'll have a scenic stay unlike any other. If hiking is on your checklist, the Hoh and Quinault rainforests await you!
Going-To-The-Sun Road – USA
Going-to-the-Sun Road is the only way to go if you have always wanted to travel through Glacier National Park in Northwest Montana. That is mainly because this route offers all the mesmerizing natural delights North America's Mountain West has to offer.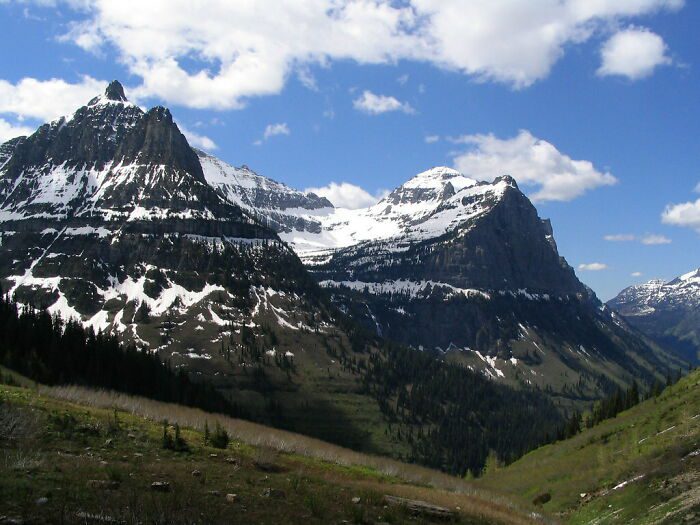 The road is named after the Going-to-the-Sun Mountain, which dominates the eastward vista. The actual journey may well be completed in just a day. Therefore, the amount of time required to visit all the spots depends on your travel preferences and the objectives of your trip.
Garden Route – South Africa
For those who have never heard of this one before, it's a 125-mile strip off South Africa's coast. This stretch runs through Mossel Bay in the west until Storms River in the east. That said, don't be misled by the name; Garden Road is not a trip to take leisurely!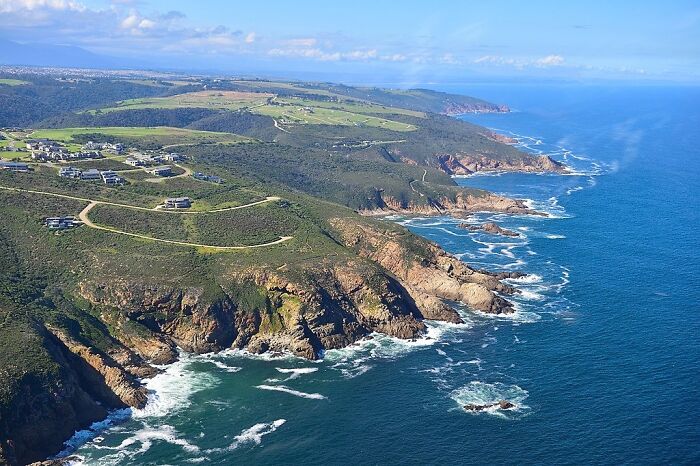 It takes around 2.5 hours to complete this journey. Most tourists choose to stretch out their travels over several days. This offers them the opportunity to see the many attractions along the road, like clean beaches, lush forest patches, charming seaside villages, and sprawling mountain ranges.
Bavaria – Germany
The Bavarian Alps make the drive through Bavaria feel like something out of a fairy tale. You will pass through some famous locations like Garmisch-Partenkirchen (the 1936 Olympic City) and the Ettal Abbey, which is the earliest monastery and brewery on the planet (Bavaria is well known for its beer).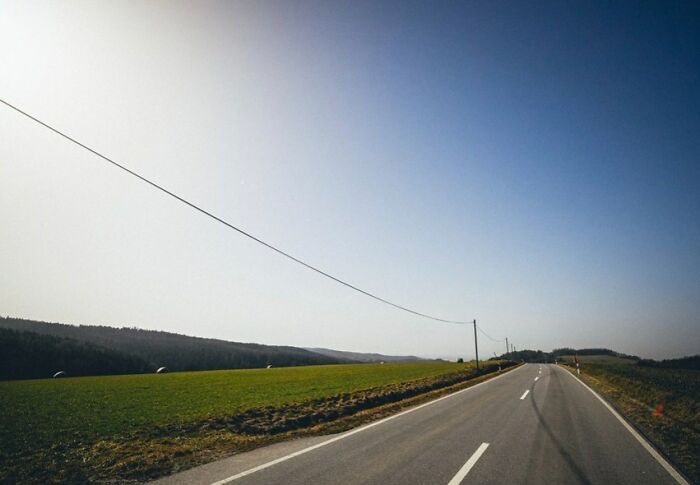 Plus, the location's wonder and beauty are legendary. In southeast Germany, July and August are the peak travel months of the year. However, in the winter, the Bavarian Alps provide breathtaking beauty with snow-covered summits and frozen lakes, making them a haven for skiers.
Route 66 – USA
Traveling across states on Route 66 is as much a part of American culture as the idea of the American Dream. It is definitely among the most well-known road trips in the world. Route 66 was particularly important during the Dust Bowl.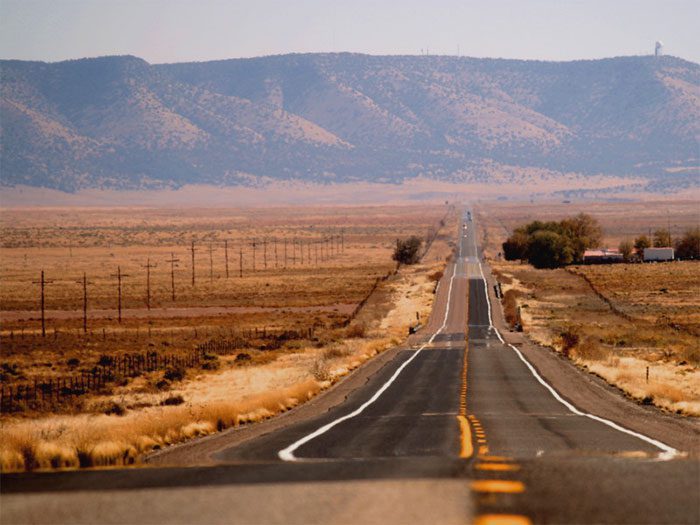 That's because it was instrumental in linking the west coast to the heartland. Some of the most beautiful roads you will ever encounter can be found in Missouri, Illinois, New Mexico, and Arizona. That said, certain sections of the route are particularly good, so be prepared for that too.
Atlantic Road – Norway
Norway's 5.2-mile Atlantic Road is renowned for its breathtaking scenery and remarkable infrastructure. The route is constructed on several little islands and skerries and has several bridges linking the islands. While there, you'll witness spectacular fjords, magnificent waterfalls, and old woods.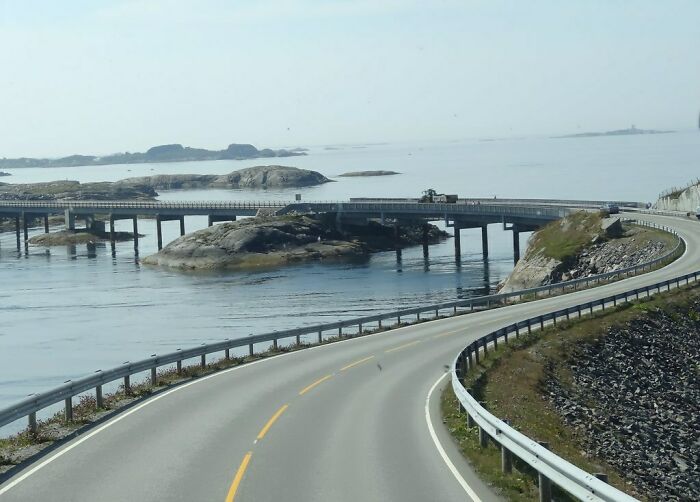 Crystal-clear lakes border the route from Bergen to Trondheim. Don't skip Trollstigen ("the Troll Trail") when you're in the area because it will put your driving skills to the test! Norway and its exceptional beauty will be revealed in all its glory as you drive down this beautiful route.
Lake District – UK
With an area of 885 square miles, the Lake District National Park in northwest England is quite a sizable park. It was formed by glaciers around 15,000 years ago and is nearly as large as Rhode Island. It's also among the earliest and oldest leisure destinations on earth.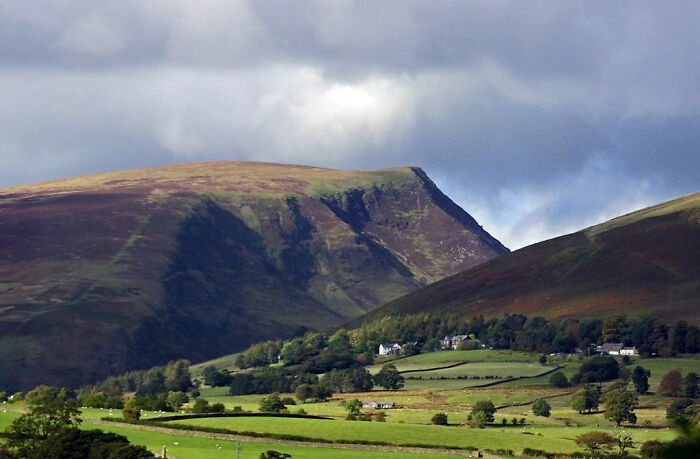 It has been a major tourist spot for almost 300 years. If you know William Wordsworth's poem "I wandered lonely as a cloud…" about daffodils, you may have an idea of what the scene here looks like. It's breathtaking, to say the least!
Red Rock Country – USA
This route is the entryway to the renowned Red Rock Country of Sedona. It is situated on the border of Coconino and Yavapai counties in the north-central region of the U.S. state of Arizona. It's a great place for rest, heritage, and innovation.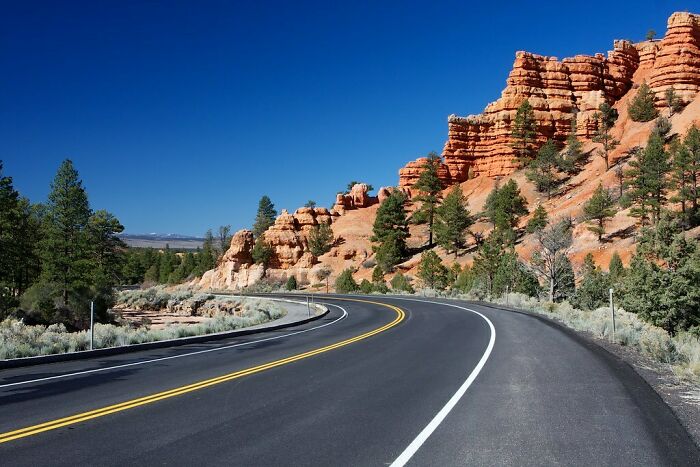 You'll travel across one of the strangest and most bizarre environments on this journey. You'll feel as though you're on another planet because of the geological formations and potentially endless dunes that encircle you. Rock State Park is a definite must-see on any trip itinerary for the USA.
Cabot Trail – Canada
The Cabot Trail circles Cape Breton Island's northern tip. The 300 km (185 mi) long trail is renowned for its spectacular views of the Atlantic Ocean and the Gulf of St. Lawrence. Typically, tourists often start their journey in Baddeck.

One can't simply forget the lush landscapes, which are especially breathtaking in the fall. Driving the whole way takes a couple of hours, but most visitors stay for a minimum of a few days to explore the numerous quaint communities along the way.
Hana Highway – Hawaii, USA
Ever since the Hana Highway was first constructed in 1962, it has been drawing daring tourists to Maui. Both visitors and residents enjoy Maui's incredibly verdant terrain on this portion of the island, which has been admirably kept untouched for centuries.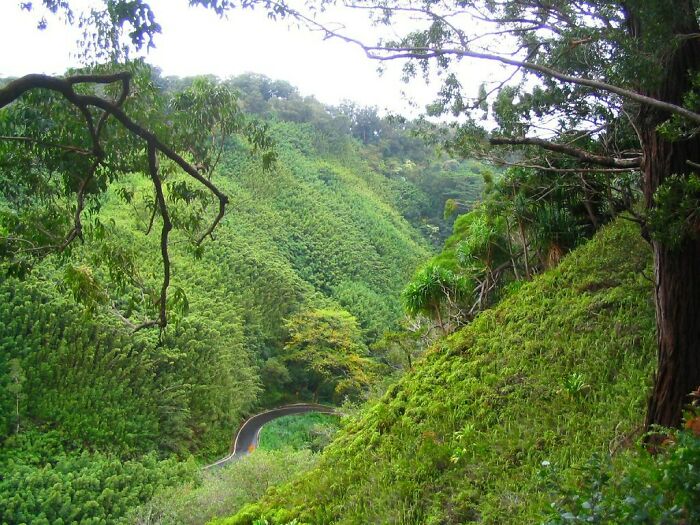 During your trip, pause to take in the coastline vistas, natural wilderness, historic rest areas, distinctive beaches, and the world's most beautiful waterfalls. To get the finest experience, visit Haleakala National Park once you have traveled through all 59 bridges on your route from Paia to Hana.
Wild Atlantic Way – Ireland
This is the longest coastal road in the world, stretching 2,500 km along the whole of Ireland's west coast. That's almost the same distance between Moscow and Brussels! If you would like to take your chances on this road, start at Kinsale in County Cork.

From there, it continues to the Inishowen Peninsula's point in County Donegal. There are many charming little communities to meet along the route. Needless to say, this route travels through a few of Ireland's most breathtaking landscapes, so give it a try sometime.
Dempster Highway – Canada
The Dempster Highway is a 458-mile stretch of gravel road that passes through what we consider among the most fascinating landscapes ever. It is Canada's only all-year public road that crosses the Arctic Circle. The route begins close to Dawson City and travels directly up north to Inuvik.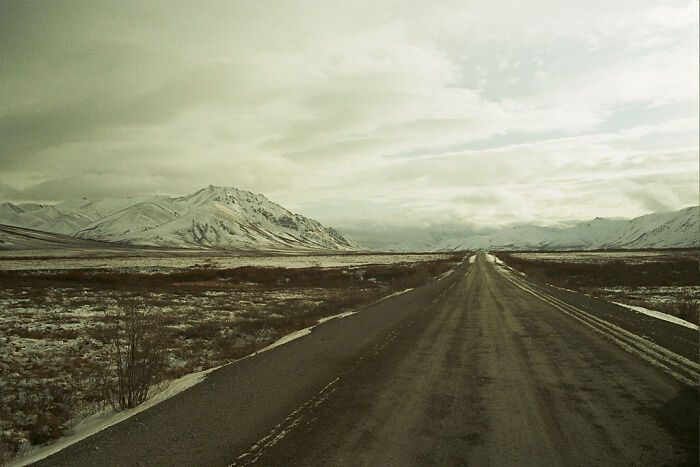 A Dempster trip boasts stunning tundra views, mountain peaks, as well as an abundance of beautiful animals. Early summer delivers a diversity of young animals, midsummer offers long days underneath the midnight sun, and late summer brings beautiful tundra vegetation.
Sicily to Pizzo – Italy
During the drive from Sicily to Pizzo, visit the Tyrrhenian shore. There, enjoy the sandy beaches as far as the eye can see. Also, visit Enna, which is encircled by cliffs and appears to have emerged from a pop-up. Thereafter, continue traveling southeast till you reach Syracuse.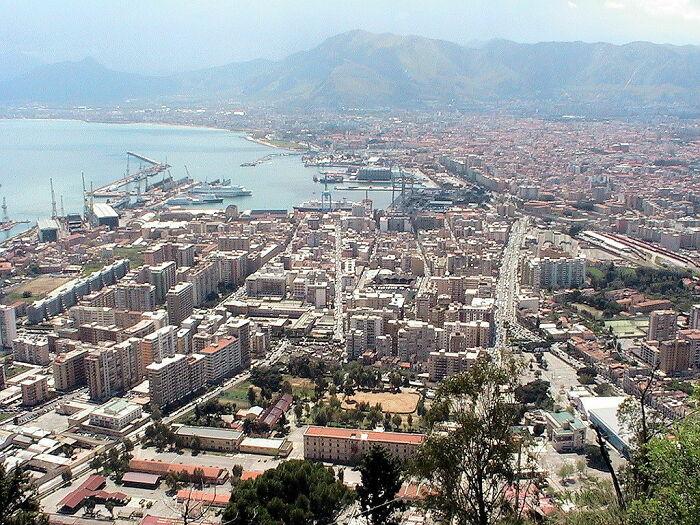 The town of Syracuse was formerly one of the area's most significant and influential cities during Greek dominion. Before actually taking a ferry to the Italian mainland, be sure to stop by Mount Etna, the largest active volcano in Europe.
Bucharest to Vienna – Romania & Austria
When traveling north from Bucharest (the capital of Romania), you can make a quick pit stop at Bran Castle. This is supposedly where Dracula lived (but don't bring up vampires with Romanians; it's become an old joke). It is an architectural masterpiece.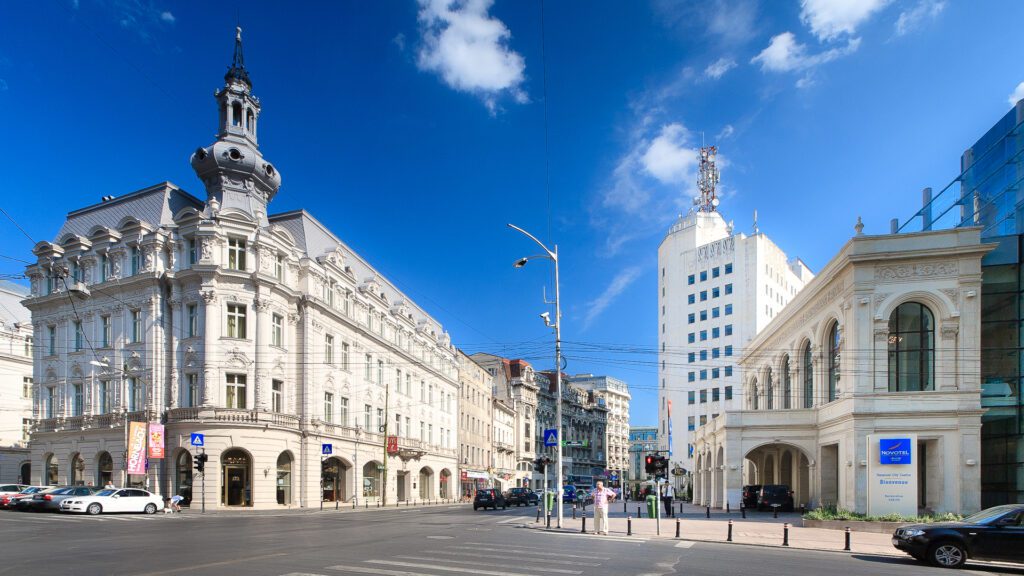 From there, travel through the charming Romanian cities in the direction of Hungary. Before you set on to Slovakia, devote some time to exploring Budapest before moving on to Vienna, the home of Mozart, strudels, delicious coffee, and stunning buildings.
Cape Cod's Route 6A – USA
Route 6A on Cape Cod, commonly known as Old King's Highway, is among the State's most recognizable byways. This route contains the country's biggest connected historic district. Because of that, the Old King's Highway was designated a National Scenic Byway in 2021.
On this route, you'll be driving past early 17th-century settlements and the Brewster Store, which has been in operation since the 1850s. While in Orleans, breathtaking vistas will be your background. Continue through Nickerson State Park till you reach Provincetown, where you can take a break by the bay.
Cairo to Cape Town – Egypt & South Africa
There aren't many journeys that are as respected or dreaded as the trip from Cape Town to Cairo. Well over 10,000 kilometers (6,200 miles) long and full of uncertainty, it is a voyage that is typically only undertaken by the hardiest (or reckless) overlanders.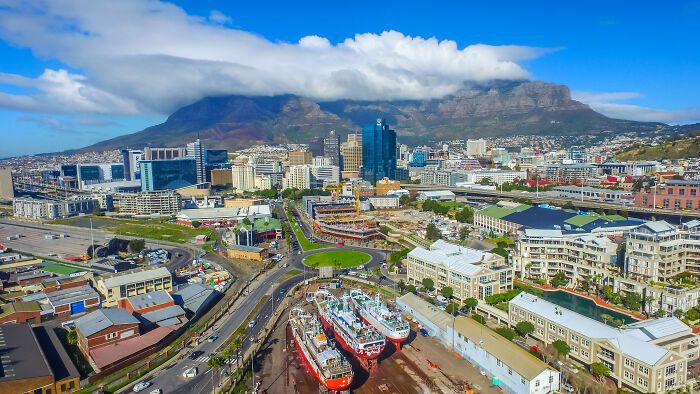 That said, why not think big and drive across an entire continent if you've already chosen to take a road trip? You will be passing through a variety of African scenery, civilizations, and customs during this trip. On your travels, you will traverse through nine different countries! This road trip is a bonafide life achievement.
South Island – New Zealand
The South Island is the biggest of New Zealand's two major islands. It is well known for its stunning fjords, lakes that are as clean as glass, and stunning mountain ranges. Its top attractions may be seen by traveling around in roughly ten days.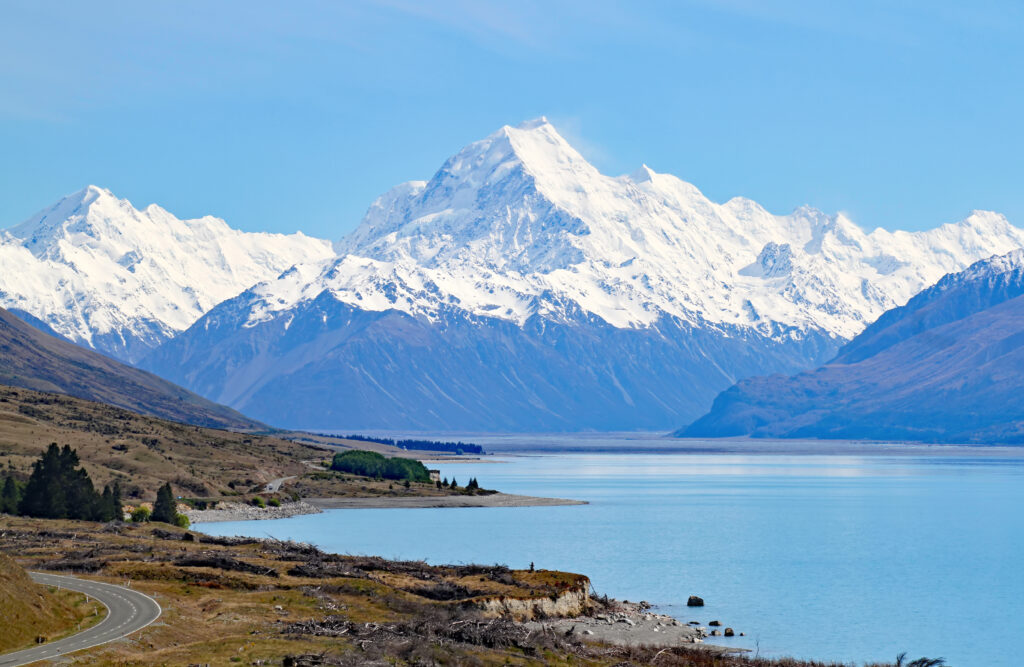 While there, be sure to give the area a thorough inspection. There's never a dull moment because the scenery here changes practically every time you turn. The Milford Road towards the Milford Sound is among the biggest attractions of this journey.
Sunshine Coast – Canada
For those who enjoy the outdoors, the Sunshine Coast in British Columbia's southwest is heaven. The area is primarily a thick, temperate rainforest featuring rugged beaches and several islands. Also, to show just how fantastic the place is, The Beachcombers TV series was filmed there!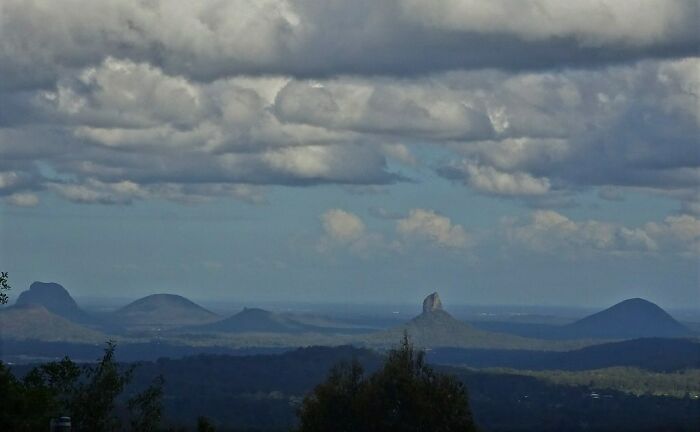 The stunning Coast Mountains towards the east and the wide Strait of Georgia to the west encircle the 110-mile coastal region. To get started, get to Vancouver and then take a ferry to Gibson's Landing. Once you're there, start your journey along the Sunshine Coast.
Sea to Sky Highway – Canada
Despite its large size, Canada happens to offer numerous options for short driving trips. For instance, there's the Sea to Sky Highway. You can finish that in about 90 minutes. It is a truly beautiful drive up into the snow-capped mountains toward the Whistler ski village.
You will be driving past Howe Sound, which is an ocean fjord, to get to Whistler. Also, you'll pass Squamish along the way, which is among the finest towns in Canada for recreational activities. It is also a popular spot for world-class rock climbing, mountain biking, and hiking.
The Overseas Highway – USA
The Overseas Highway, often known as "The Highway That Goes to Sea," is a certified marvel. It's also the southernmost section of U.S. Route 1. This route runs from Miami to Key West along a course first established in 1912 by Henry Flagler's Florida East Coast Railroad.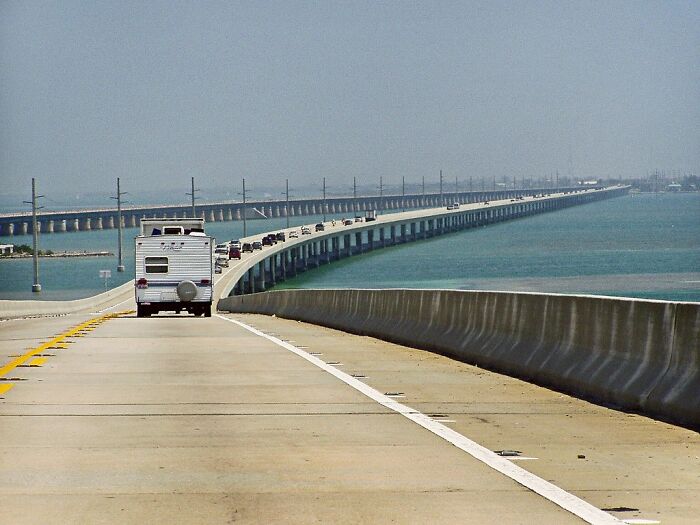 Nowadays, drivers from Miami can reach it in less than four hours. If you go, you must make a point of seeing the stunning dawns and sunsets, as well as the landscape of the sea and woods that border the route that changes constantly.
Outer Banks – USA
Over 130 miles of islands make up the chain of islands referred to as the Outer Banks. This area is one of the world's biggest estuary networks. It also has some of the finest beaches that can be found on these vulnerable but resilient islands.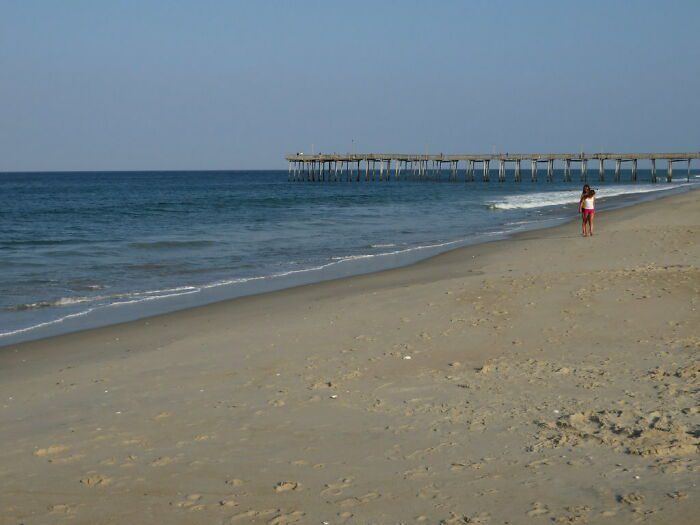 As you arrive in Kitty Hawk upon traversing the Wright Memorial Bridge, you have access to a few of the best moments a seaside has to offer. This trip will go down in history as one of your best, as it includes ancient lighthouses, white sandy beaches, coastal towns, and colonial towns.
17 Mile Drive – USA
Ever wondered why everybody loves using the 17-Mile Road, especially when they travel to Carmel and Pebble Beach? What led to the fame of this specific winding road? Well, sit back and relax as we try to explain this peculiar fascination.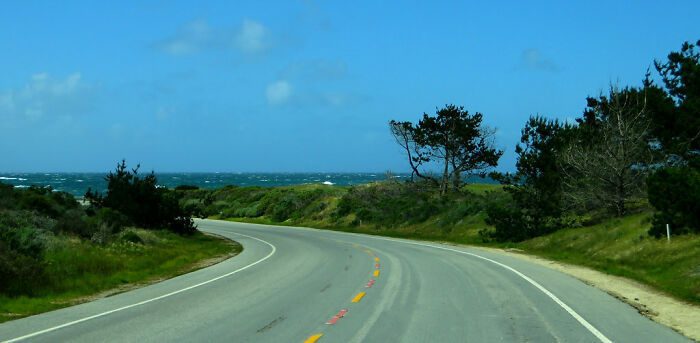 This road runs between Pebble Beach and Pacific Grove. Because of that, it is dotted with stunning homes and breathtaking panoramic views. It's also the sole route that allows you to view the Lone Cypress or go to Pebble Beach. So it's understandable why it's one of the most popular California road trips among tourists.
Provence
Every tourist's most beloved region in France is undoubtedly Provence. The locals are pleasant, the summers are great, the wine is fantastic, and having a pastis before actually having dinner while sitting in the shade with nothing else to do is deliciously relaxing.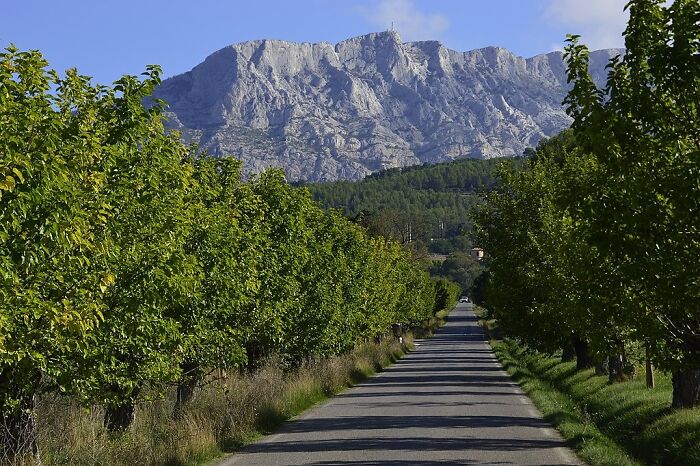 The "good life" vibes offered by Provence cannot look more appealing to the eyes, with vistas frequently surpassing the aspirations of frequent travelers. While there, you'll see why renowned artists such as Van Gogh and Cezanne were drawn to the area.
Basque Circuit – Spain
Even if you've visited Spain previously, be prepared for a unique encounter if you visit this region. To start, the Basque country is a foodie's dream. But like most of the places we have covered so far, it's not only about the delicious cuisine.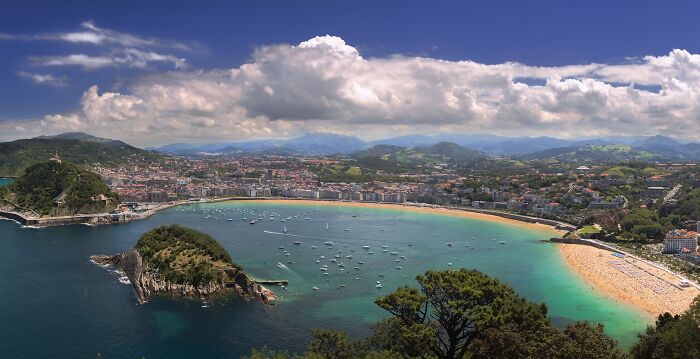 By going to the Guggenheim Museum as well as the San Sebastian International Film Festival, art enthusiasts can sate their appetite for the lovely and the artsy. While everyone else can unwind at magnificent city beaches, surfers will discover spectacular surf breaks in the water.
Portugal to Morocco
For this next one, start in Braga, then travel south while exploring Portugal's entire western coastline. Every speck on this road, throughout Guimarães to Porto, is going to be as gorgeous as the one that came before it. You'll encounter wine regions, valleys, and stunning beaches.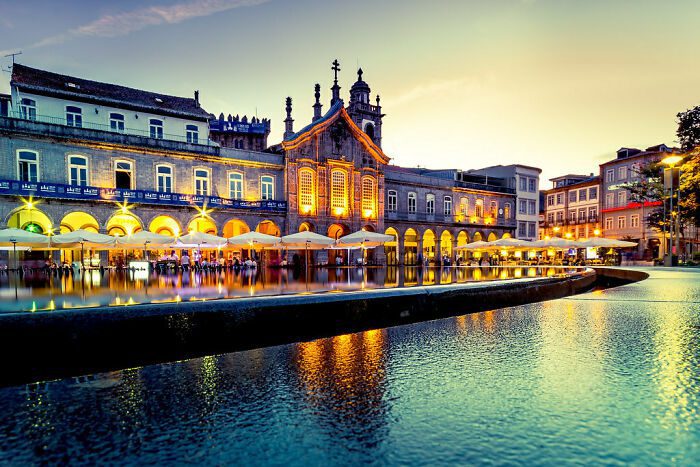 Every scenery will leave you breathless. Ensure that you spend time in Lisbon to experience its thriving culture before continuing south and taking a ferry toward Morocco. You can then keep on driving through the countryside till you arrive at Merzouga.
Athens to Delphi – Greece
For all our Greek mythology enthusiasts, you can start your journey from Athens and proceed south along the coast till you arrive at Sounion. Welcome the sea god Poseidon to his shrine, then make your way north via the Kórinthos castle to Mycenae, the birthplace of numerous Greek mythological figures.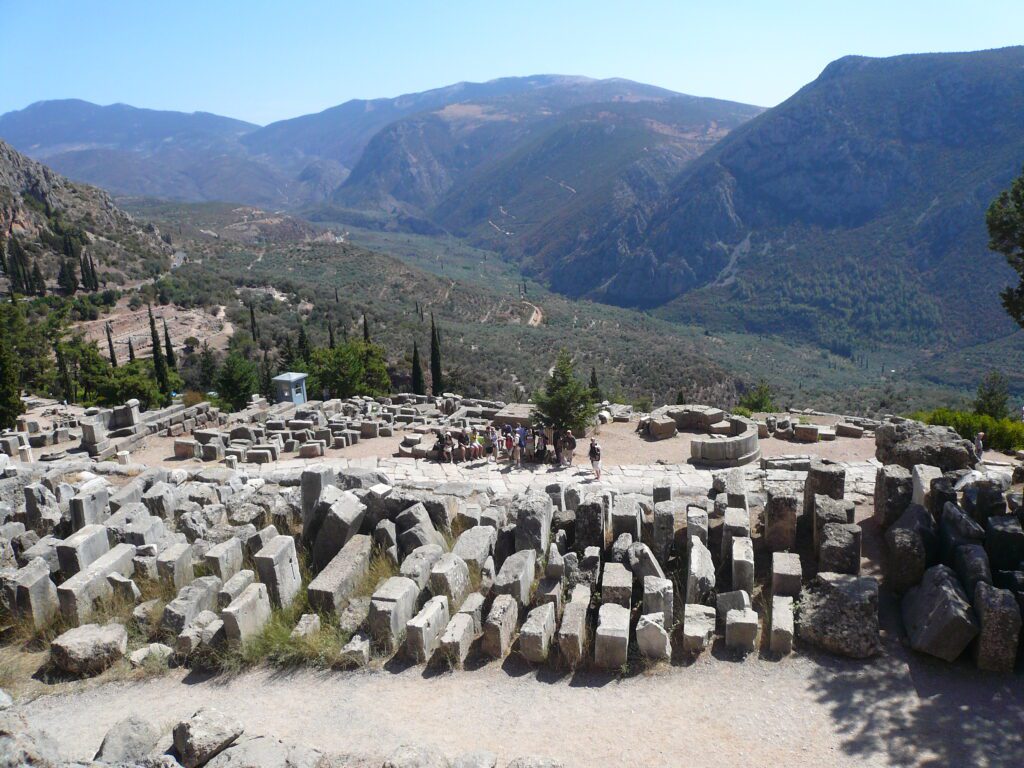 Next, head off to Delphi, which the Greeks considered the geographic center of the globe and also where they constructed a monument to record the location. After Delphi, head to Olympia to take in the view of the old athletic facilities.
Fundy Trail – Canada
The vast trail network in Fundy National Park offers sweeping coastal vistas of the Acadian woodland as well as the biggest tides. Awe-inspiring cascades, moss-covered valleys, and remote swimming holes await you here. You could even witness a few of New Brunswick's fauna if you're lucky!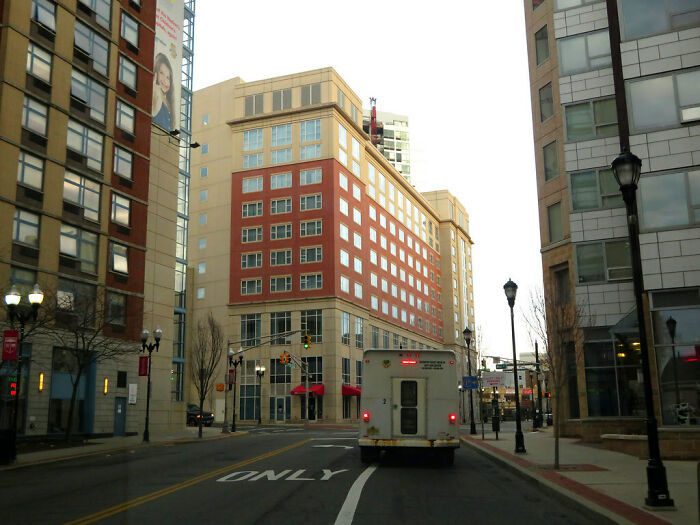 This trail also passes through the Fundy National Park, where you may go hiking. Additionally, it is well-known for its Hopewell Rocks. Take time to explore every isolated beach along one of North America's longest stretches of stunning natural coastline.
San Francisco to Los Angeles – USA
Though you can fly straight from San Francisco to Los Angeles, we have an alternative route for you. One that will give you a chance to enjoy the beautiful scenery in between. Follow this route that passes through stunning national forests and parks.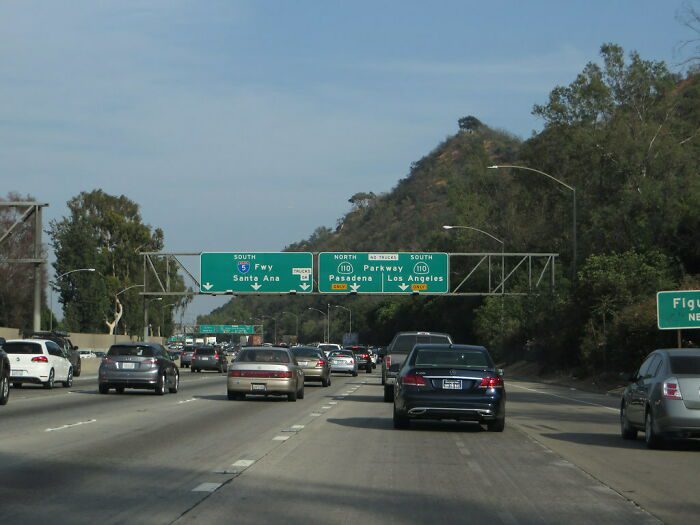 It will take longer, but it will also be quite rewarding. The Stanislaus National Forest is a great place to start. Yosemite National Park is also on the way, just by Mariposa. Take a left at Fresno and travel to the stunning Sequoia National Park before reaching the Californian beaches.
Lake Superior Circle Tour – Canada & USA
The Lake Superior Circle Tour ranks among the most picturesque drives in North America. Though most people begin in Superior Country in Northern Ontario, Canada, this 1,300-mile self-guided journey can be started from any point along Lake Superior's shoreline. The key to enjoying this is to take your time.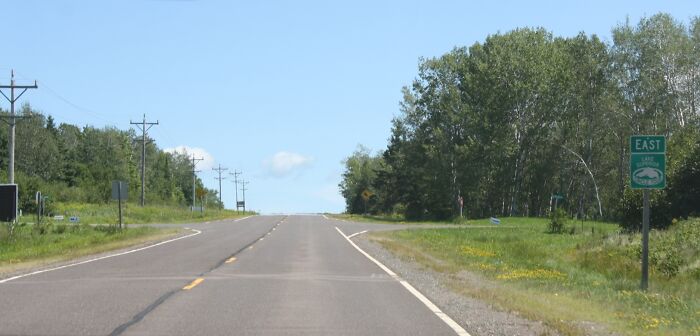 Travelers will take in numerous picturesque pauses, unending lakefront views, hospitable old villages, and a range of lodging options along the journey. The route passes through one Canadian province, three US states, and sandy lake beaches in the south. It also has rugged peaks in the north, so be ready for that.
Cowboy Trail – Canada
The old Cowboy Trail can be found in Alberta's high ranching land, tucked among the Rockies and Canadian plains. As for outdoor activities, horseback trail excursions, farm and ranch holidays, guest ranches, western-themed sights, lodging, foot excursions, and historic sites are available here.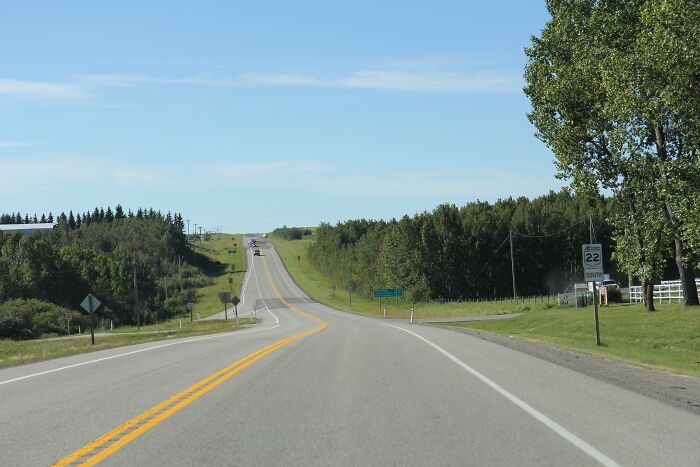 You can go west into the Rocky Mountains from Cochrane or Longview to see Kananaskis Country or Banff National Park. For a truly one-of-a-kind experience, drive slowly along the picturesque stretch of Highway 22 across Canada's Rocky Mountain Foothills. Soak in the beauty of your surroundings.
Autobahn – Germany
Since Carl Benz pioneered the automobile there in 1886, Germany has been known for its fast vehicles that rip down the Autobahn, like the BMW, VW, Porsche, and Mercedes. So, it's only right that you use Germany's Autobahn (highway) to feel the breeze in your hair!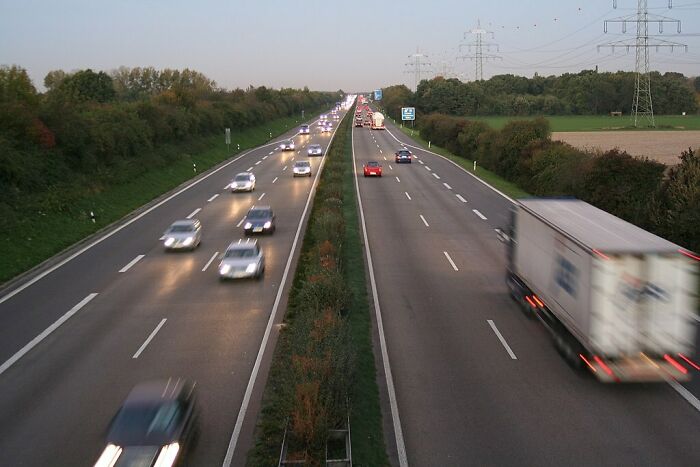 If you want a road trip that's fast without a specific destination, this is the place to go. This nationwide controlled-access highway system, which spans about 13,000 km, is among the longest in the world, and more than half of it possesses no speed limit, so be careful out there!
Brandywine Valley – USA
Highways 100 and 52 in the Brandywine Valley make a loop through picturesque château country. The current homeowners are adamant about preserving the pastoral views, which is quite admirable. The winding roads that follow the river need careful movement along alleys sheltered by oak and tulip tree overhanging branches.
Although the Brandywine Valley's 12-mile (19-kilometer) stretch from Kennett Square, Pennsylvania, to Wilmington, Delaware, may appear short, it requires some time to properly enjoy. Also, visit Longwood Gardens for another change in scenery. If you're in need of creative inspiration, we suggest hitting this road.