Rugged And Ready: 45 Off-Road Cars Recommended For Maximum Adventure
By Ayomitide F February 8, 2023
---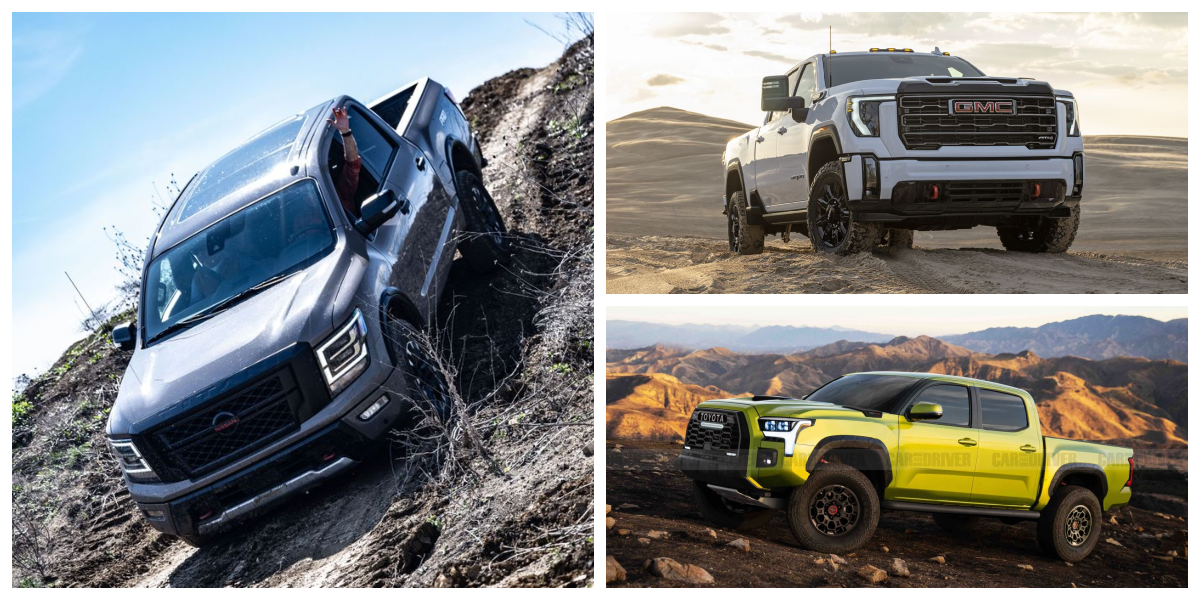 Ferraris and Maseratis are nice, but the automobile space offers a whole lot more. Swerving through rain, mud, snow, and other terrain is quite the crazy thrill, and movies like Mad Max: Fury Road captured the thrill of off-road vehicles in all their glory. They are the delight of any true automobile geek, with qualities like their herculean towing ability, large deep-threaded tires, and impressive air suspension meant for dirt and grit.
Everything about these vehicles screeches rugged and daring. Road lovers know much more than noobs like us, and this list features many off-road vehicles they swear to be the bomb. For whatever gravel road, sandy deserts, rivers, and hillsides you may encounter, you will find some of these vehicles as noteworthy companions.
Chevrolet Colorado ZR2
Chevrolet's impressive midsize pick-up truck dominates both conventional and rugged off-road paths. The Colorado, in particular, certainly lives up to its name for a vehicle named after the Centennial State. Its turbocharged 2.7-liter inline-four engine powers its drive across all terrains.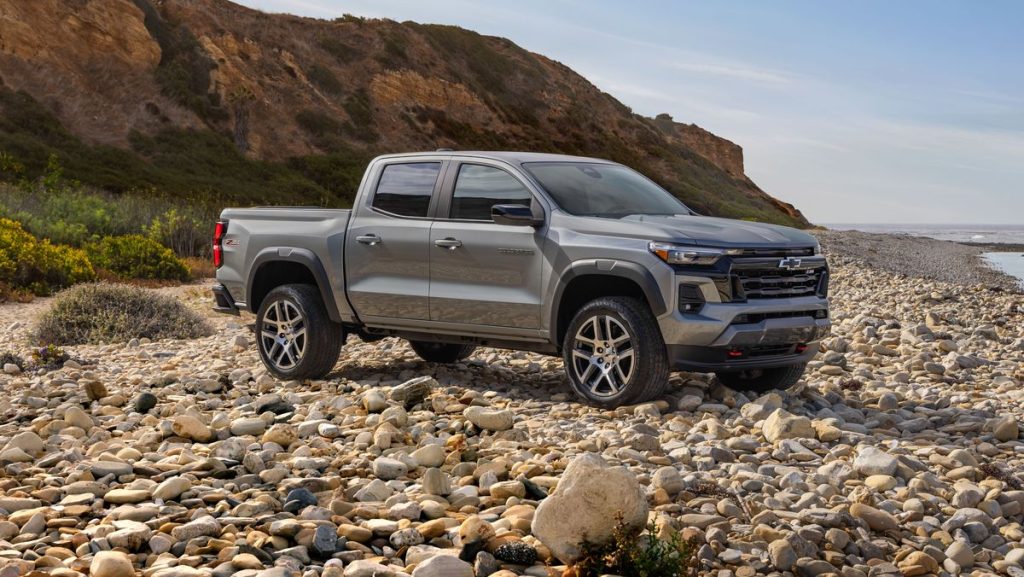 As a vehicle meant for domination, the 2023 version of the Colorado ZR2 commands up to 310 horsepower and a tremendous 430-pound feet of torque. This truck operates with the power of a freight train and glides like an eagle on the hunt. Certainly the qualities you need for rough terrain.
Lexus GX
When categorizing all-rounders, the Lexus GX comes out well on top. This beast boasts an incredible naturally aspirated V8 engine with a 6-speed automatic transmission. The GX isn't slack in looks either; it has a simple yet bold exterior design and contains a comfortable interior.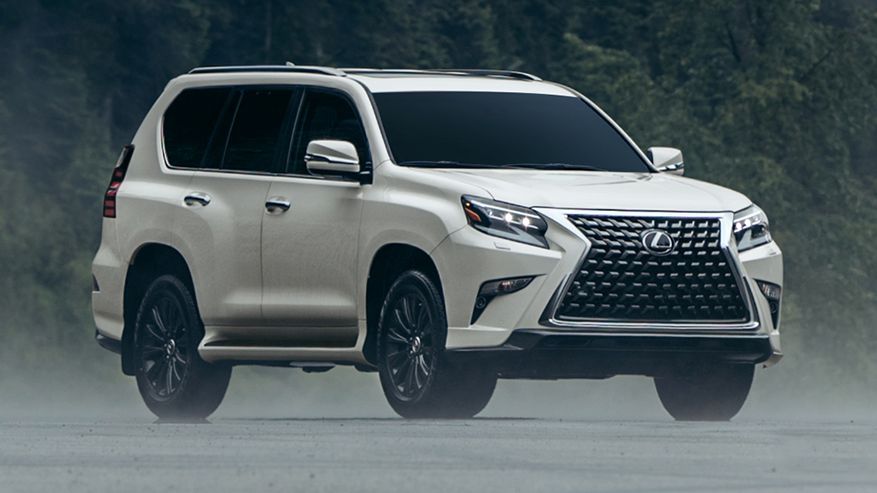 Paved roads or rough terrains do not matter since the GX is made to dominate all paths. With modern features like a 360-degree camera, the 2023 Lexus GX meshes cutting-edge technology and some good old ruggedness for the perfect off-road vehicle.
Jeep Grand Cherokee Trailhawk
The Grand Cherokee has a long history in the game, dating back to 1993. Over 30 years from its inception, this incredible midsize SUV remains a favorite for many off-road enthusiasts. Holding down the game for that long is no easy feat.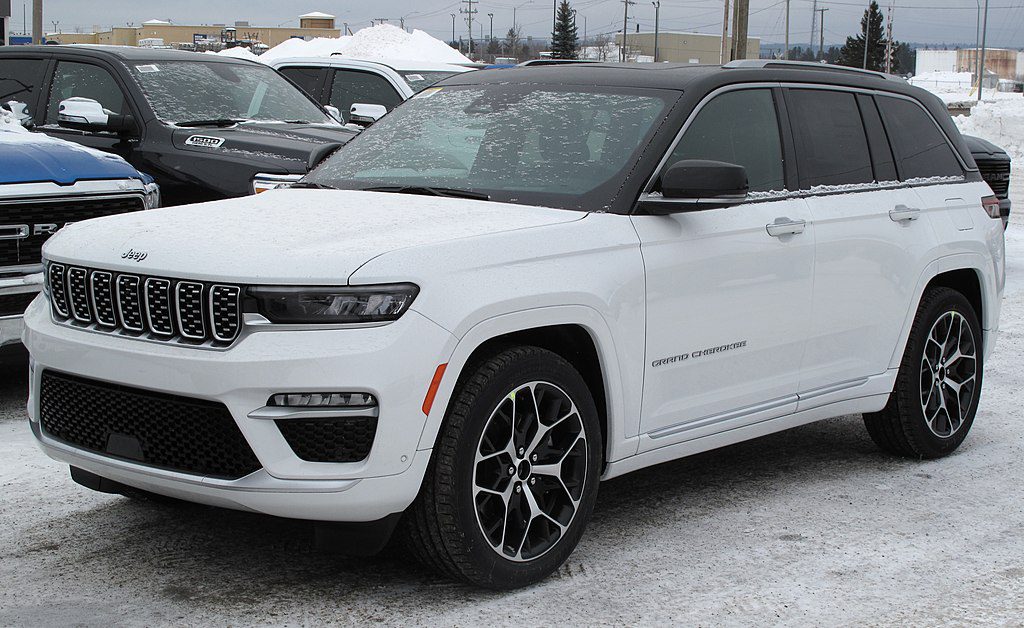 Consistency is the word here, as the Jeep Grand Cherokee has clinched the Four-wheeler of the year 10 times and the runner-up position many more times. The latest version boasts a hybrid powertrain engine that generates 375 horsepower and 470-pound-feet of torque.
Chevrolet Silverado 2500HD – 3500HD with Z71 Off-Road Package
When you say power, you can't go farther than the Chevrolet Silverado. This beast has a tremendous towing capacity of 36,000 pounds which means it can pull everything from sleds to an entire boat! Besides its peerless towing capacity, the impressive engine setup features a 6.6-liter gasoline V8 engine with a 10-speed automatic transmission.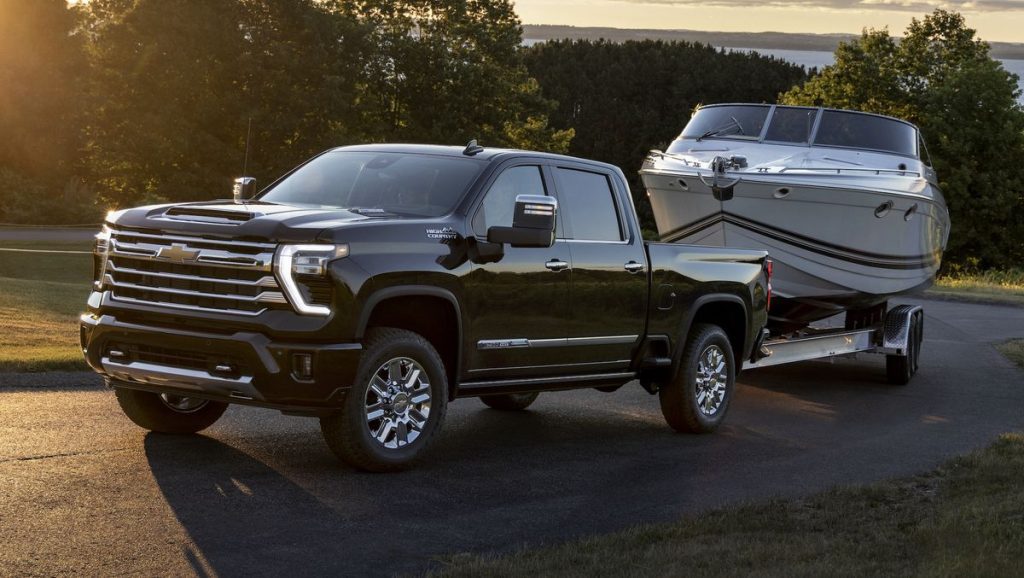 Silverado dons an incredible set of 17-inch tires fit for every terrain. You can also have your choice between front or rear-wheel drive. For the beats that the Silverado is, it is no surprise it boasts 470 horsepower and 975 pound feet of torque. Just insane!
Toyota Sequoia TRD Pro
Although it was derived from the Tundra pick-up truck, the Sequoia has remained Toyota's second-largest SUV for 23 years. Sequoia is a popular choice among many Toyota customers. In fact, after the discontinuation of the Toyota Landcruiser, it became Toyota's flagship SUV in North America.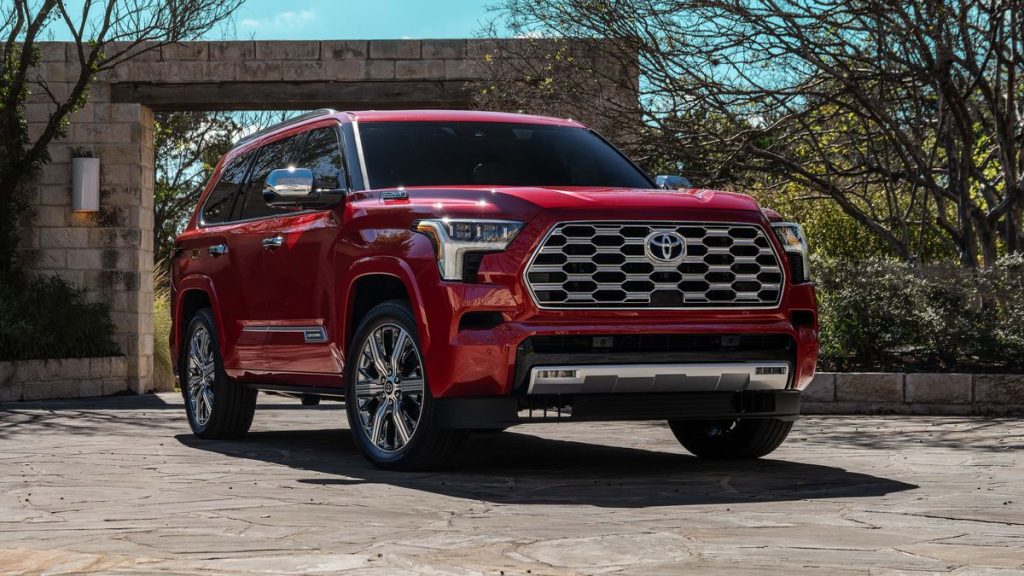 Sequoia boasts the Tundra platform's iForce MAX hybrid setup, which includes a powertrain engine that combines an electric motor with a 3.4-liter V6 engine for a 437 horsepower total. The 20-inch wheels inspire a lot of confidence on off-road terrain, which is precisely what you need.
Mercedes-Benz Unimog
Nothing says "off-road" like a tractor truck. It is likely that you have never thought of driving one. However, if effectiveness on off-road terrain is a priority, then the Unimog is a must-have. This beast is perfect for all sorts of paths.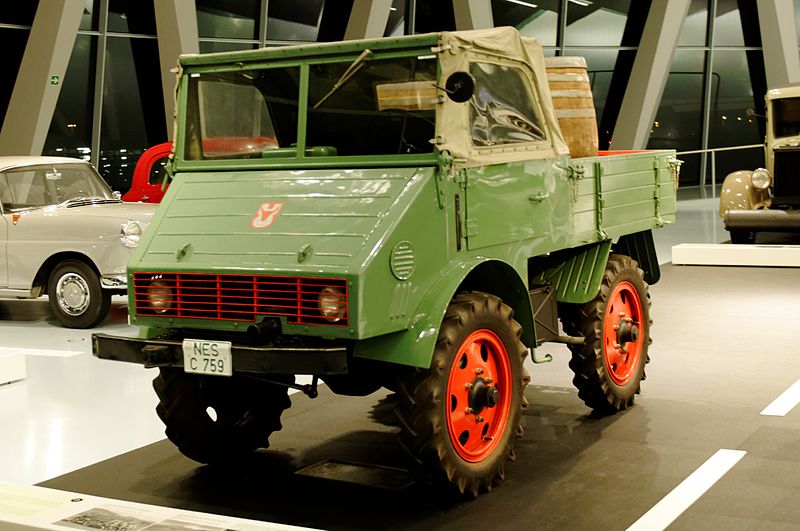 This utility truck is very much up to the task with its unique portal axles and is a different breed from any other 4 X 4 vehicle. It offers a unique combination of features, including a multi-speed drivetrain, flexible frame design, and unique torque tube.
International Harvester Scout 80
The Scout 80 was as rugged and off-road as they come. Last manufactured in an era as far back as 1965, it has brilliantly passed the test of time. It was originally intended as International Harvester's response to the fast-rising Jeeps. And what a response it was!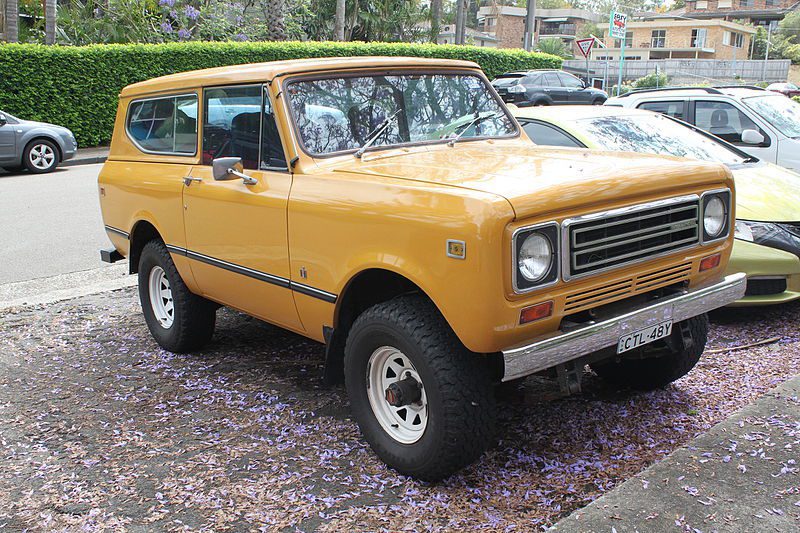 The truck debuted with an impressive trademark 152 four-cylinder gasoline-powered engine. Afterward, the Scout 80 was experimented on with a camper body which gave birth to the Scout 80 Camper mobile. Volkswagen has been rumored to revive the Scout 80 brand name after 60 years.
Jeep Compass Trailhawk
The Compass is no supercar by any means, but it certainly pulls its weight. Its powertrain engine provides 200 horsepower from a dutiful turbocharged 2.0-liter inline-four setup. However, All-wheel drive is the standard setup with no room for Four-wheel drive.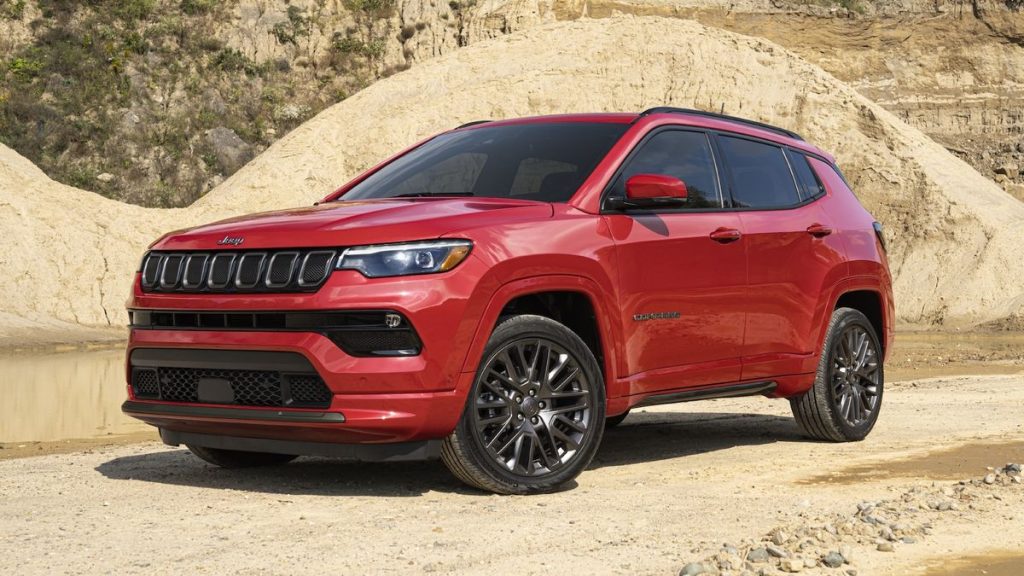 The Trailhawk is the most adapted for off-road travails among the Compass' multiple trims. With the trailhawk model, users benefit from a crawler gear ratio and rock mode specifically adapted to rough terrain. You can get your hands on this baby for about $38,000.
Toyota Land Cruiser
Land Cruisers are the stuff of legend. Since manufacturing started in 1951 till the present day, the Land Cruiser remains Toyota's longest-running model series. By 2019, Toyota had sold over 10 million units since the series' inception. It also inspired other Toyota vehicles like Lexus LX and the Toyota Tundra.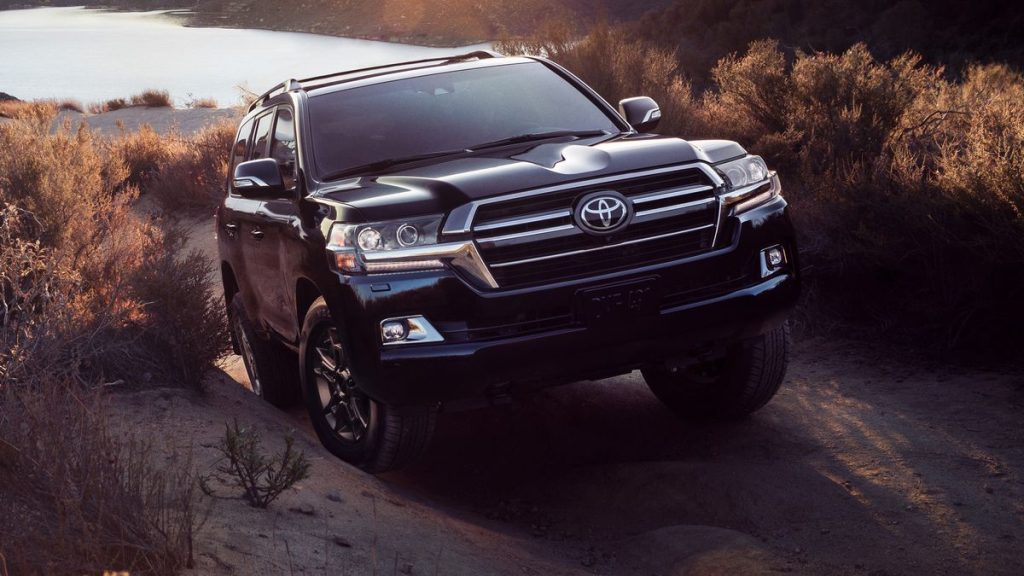 Although its influence might have waned in North America, the Land Cruiser is still insanely popular in Europe and the Middle East. Its off-road ability has been largely exploited by the armed forces of several nations and other armed groups. What more proof do you need to see why it's a classic?
Jeep Gladiator
The Gladiator is at the top of its peers in the off-road pick-up truck market. It is powered by a 3.6-liter V6 powertrain that churns out 285 horsepower and 260 pound-feet of torque. Owners can choose either the standard six-speed manual transmission or the automatic eight-speed alternative.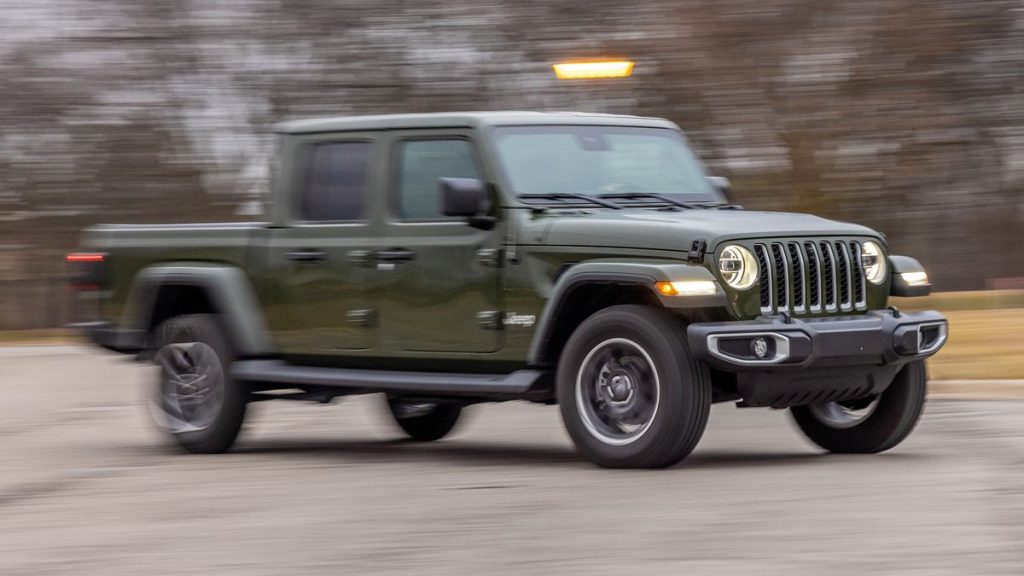 Made for off-road adventures, the Gladiator truly shines with its formidable skid plates, rock-crawling axle rations, and the ability to ford over 30 inches of water. It's the off-road vehicle enthusiast's dream. For all its rugged features, the Gladiator's interior is welcoming, with a brilliant infotainment system, heated front seats, and generous five-foot cargo space.
Toyota Tacoma TRD Pro
Heralded by its motto: "Unmatched. Unequaled. Unstoppable," there is no doubt that the Tacoma is an utter force of nature. It has remained the cream of the crop throughout its 30 years of production across five generations. The TRD Pro's V6 engine is just perfect for off-road trails.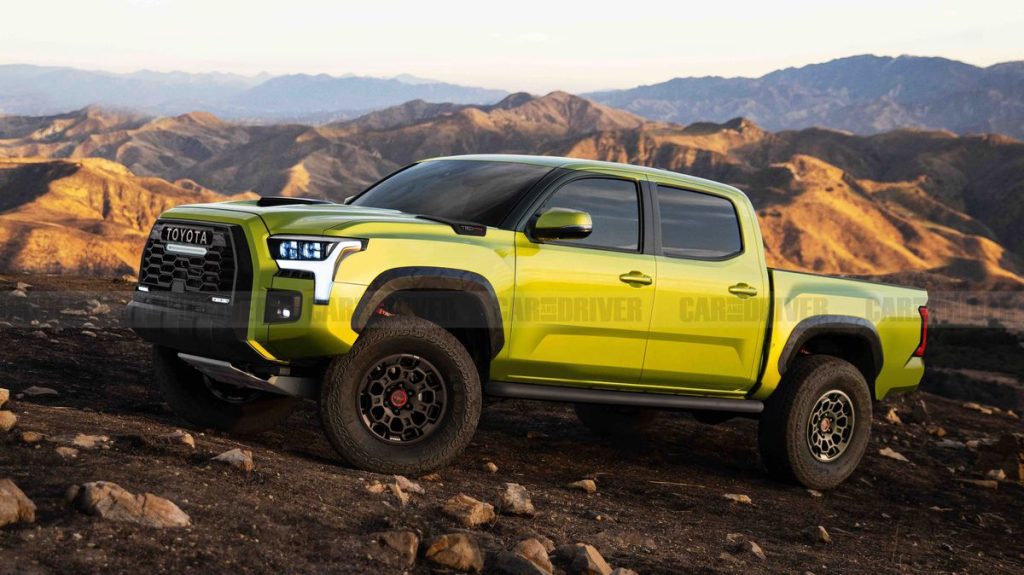 It produces 278 horsepower with either a manual or automatic six-speed transmission. Furthermore, the TRD Pro's tremendous towing capacity of 6800 pounds is a joy to enthusiasts. You will also be delighted by the model's lifted suspension, gnarly tires, and beefy shock absorbers.
Mercedes-Benz G-Class
Like we said, luxury vehicles are awesome, but off-road cars are just as incredible. When both worlds collide, you get the beast that is the Mercedes-Benz G-Class. This monster is powered by a twin-turbo V8 engine that churns 416 horsepower output.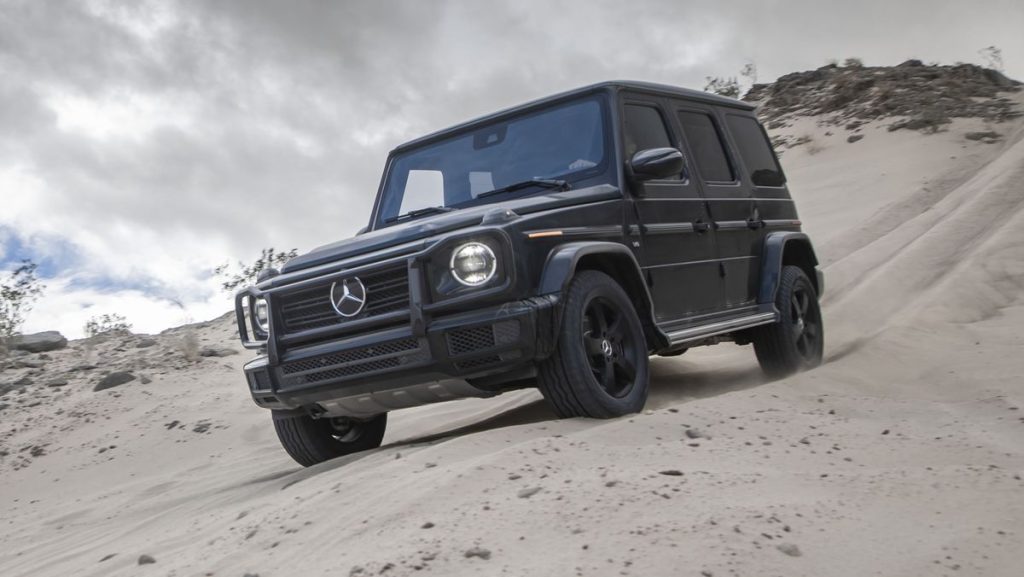 For more power, exclusive models like the G63 offer up to 577 horsepower in engine output. With a ground clearance of 9.5 inches, a 7000-pound towing capacity, and a spacious boxy interior, the G-Class is excellently suited for any wild adventure.
Ram 1500 Rebel
The Rebel stands out for more than its stubborn nature. This pickup truck offers a rare mix of incredible driving and fantastic comfort. For starters, patrons can choose three powertrain options: a diesel turbocharged 3.0-liter V6 engine, a 3.6-liter V6 engine, and a 5.7-liter V8 engine.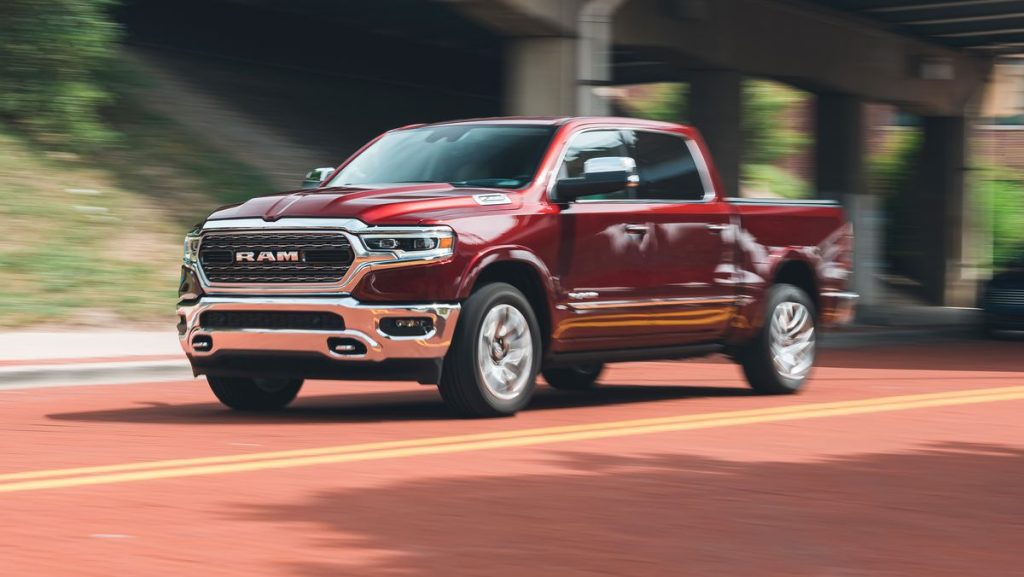 The latest Ram 1500 features a standard 4×4 Off-Road package, including tow hooks, underbody skid plates, and an electronic-locking rear differential. The Rebel, in particular, is optimized for the ultimate off-road experience with its beefier looks and adjustable ride height.
Lexus LX
Lexus offers the best of both worlds with its LX models. Powered by a twin-turbo V6 engine, the LX boasts a tremendous 409 horsepower coupled with a 10-speed automatic transmission. Its four-wheel drive system guarantees smooth sailing on every terrain.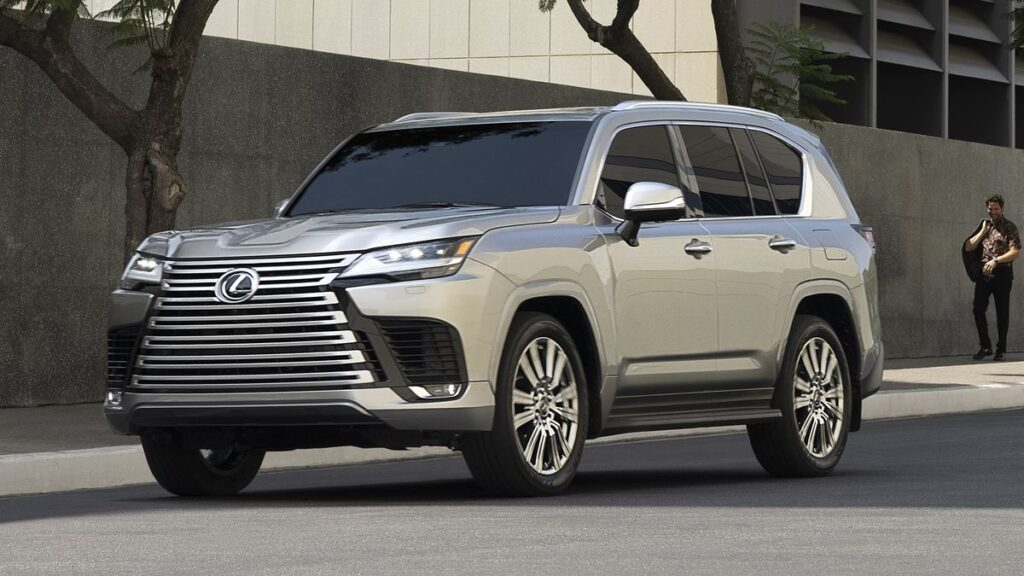 The LX brings the lush of a big luxury SUV that combines with a certain off-road toughness. Patrons get a gliding ride with comfy seats and adjustable air suspension. Furthermore, the car's stout body build means it can go anywhere you want, which subsequently means you can too.
Jeep Wrangler
The Wrangler is a unique part of history, unlike any other. Its origins can be traced to the World War II jeeps, which helped the allies navigate mud and fire to win the war. Many years later, it still upholds the dogged legacy it has cultivated over the years.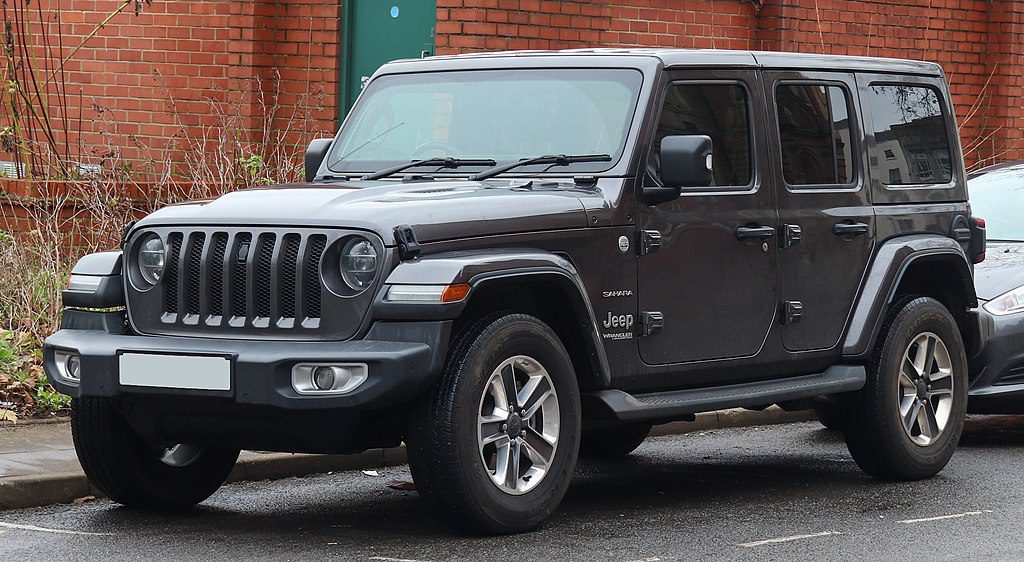 At the top of the trim models, the Wrangler features a V8-powered engine that churns 470 horsepower output. Its four-wheel drive is sufficient to dominate any heavy-duty terrain. Plus, isn't it just a beautiful car? Prices range widely across the trim models from about $33,000 to $85,000.
Ram Power Wagon
The Power Wagon is quite a befitting name for such a domineering vehicle. It has become renowned as the "world's most capable off-road production pickup truck." For its engine setup, the Power Wagon features an equally powerful 6.4 liter V8 engine.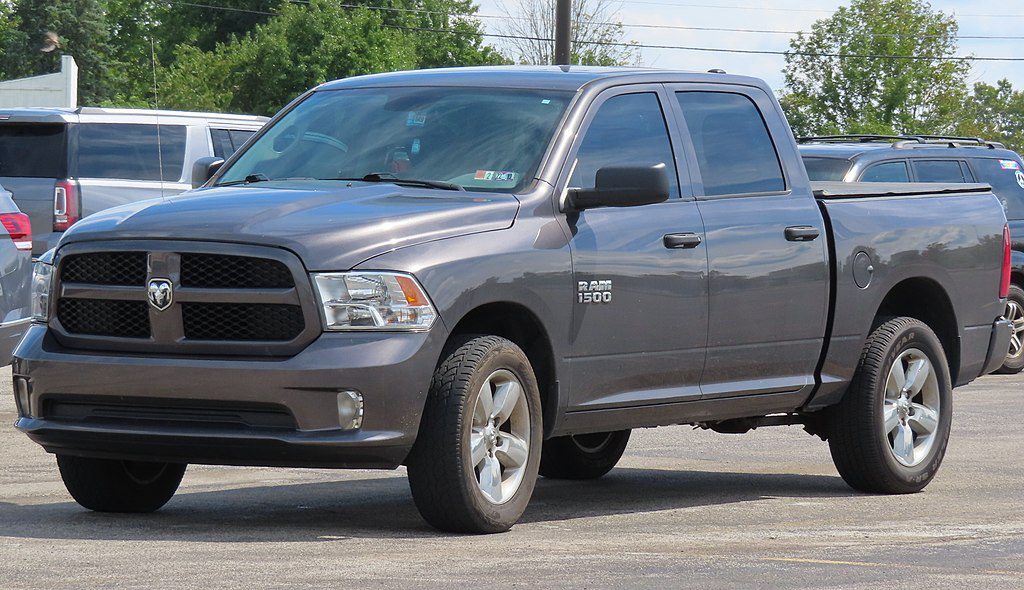 This machine can churn out 410 horsepower output and 429-pound feet of torque. With great power comes great responsibility, and the Power Wagon lives up to its expectations. It also features performance-tuned shock absorbers, a disconnecting sway bar, and locking front/rear differentials.
Toyota 4Runner TRD Pro
Different cars have different quirks, and the 4Runner's best trait might be its old-school nature. The vehicle's knobby tires and extra underbody armor epitomize old-school models. Furthermore, its V6 engine setup, which produces 270 horsepower, may be deemed behind the times, but it still delivers excellently.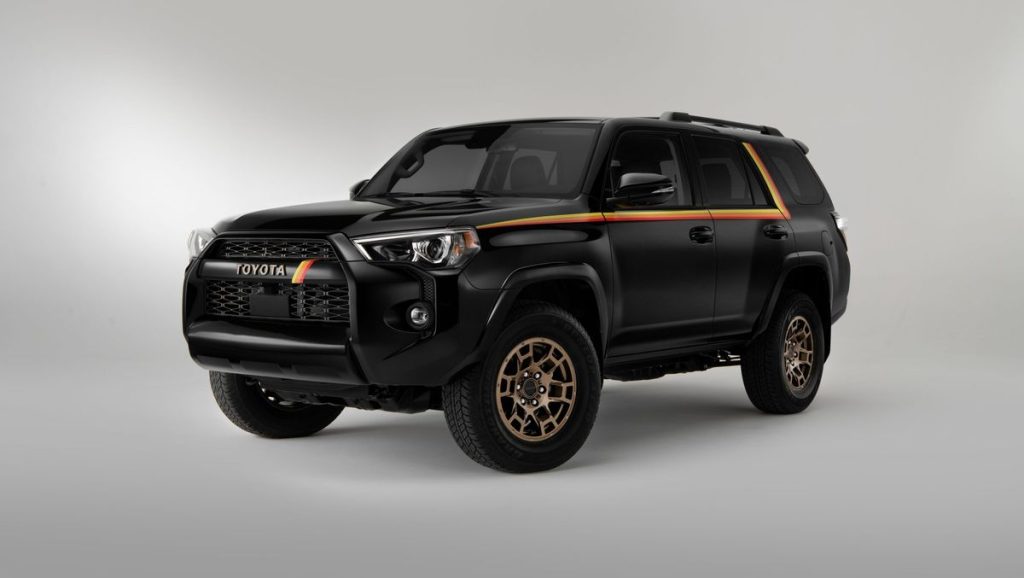 The 4Runner provides an incredible off-road experience. With a well-suited electronic locking rear axle, drivers are guaranteed maximum traction in rough terrains, especially muddy conditions. Selectable drive modes like the Crawl Control and Multi-Terrain Select mean it's built to handle whatever comes its way.
Nissan Frontier Pro-4X
Nissan is no slacker in the off-road market. In response to competitive offerings from Ford, Honda, and Toyota to off-road enthusiasts, the company came with a big bang with the Frontier Pro-4X. And we think it's safe to say that they did not miss.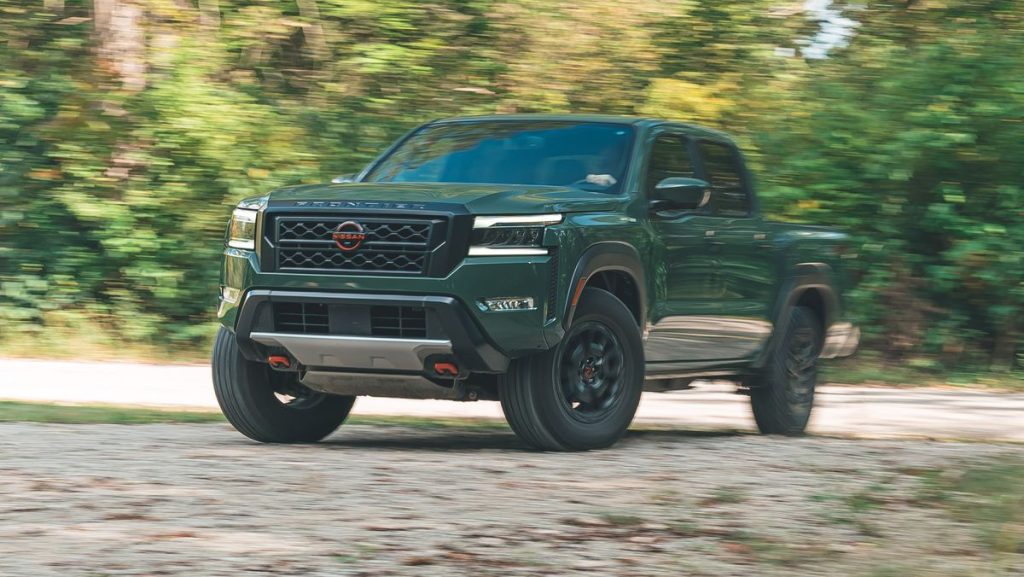 Powered by a V6 engine that churns an output of 310 horsepower, the Frontier is heavy-duty for whichever purpose. The Pro-4X is specifically adapted for off-road purposes with its durable skid plates and Bilstein dampers. Moreover, the truck features a comfortable interior with heated front seats, a top-class infotainment system, and a heated steering wheel.
Ford Ranger with FX4 Off-Road Package
The Ranger was built with efficiency and utility in mind. Patrons can choose between an extended cab body with a 6 feet cargo bed or an even larger crew crab with a 5 feet bed. Either way, you are guaranteed great value for your money.
With the FX4 Off-Road Package, off-road enthusiasts are guaranteed all the perks they could ever dream of. This includes an impressive 7,500 tow capacity and an 1860 payload rating. However, the package's main attraction is the advanced terrain technology which provides optimum traction and driving performance no matter the environment.
Land Rover Range Rover
The Range Rover is no novice to being the center attraction as it befits the elegant styling and overall A-grade standard it has cultivated. However, the SUV's off-road capability is even more legendary. With its crisp all-wheel drive and air suspension for extra ground clearance, Range Rovers are built for it all.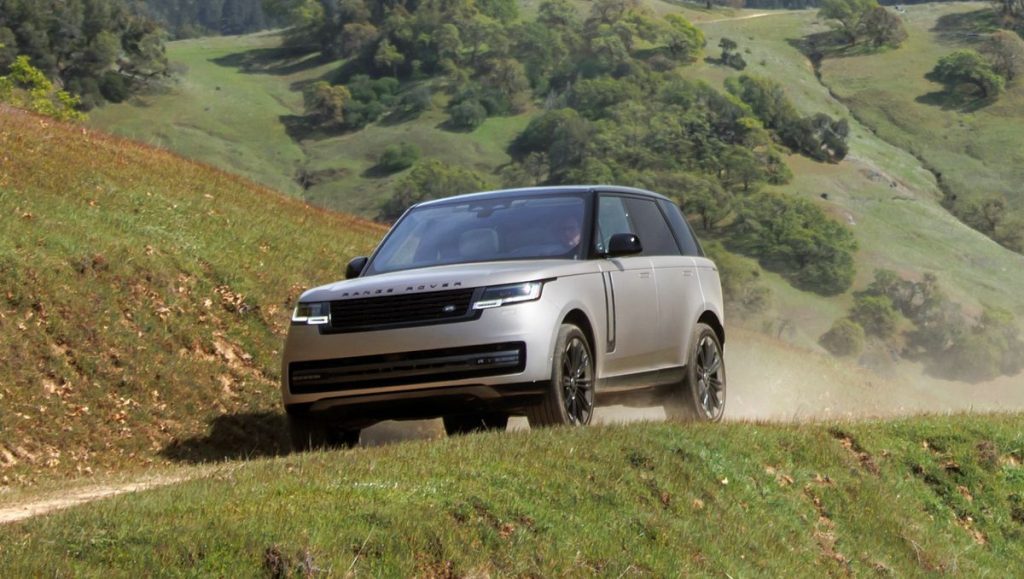 Coming with a six-figure price tag might be a deterrent, but it is worth it. You can choose from any of the engine available setups: the 395 hp inline-six engine, the 434 hp plug-in hybrid powertrain, or the 523 hp twin-turbo V8 engine. You can never go wrong with the Range Rover.
Hummer H1
Originally designed for military use, the Hummer H1 now graces civilian roads. This utility vehicle is the definition of rugged and dogged, built to take you wherever and whenever. Come rain, mud, snow, and rocks; the Hummer H1 is your dutiful soldier on any terrain.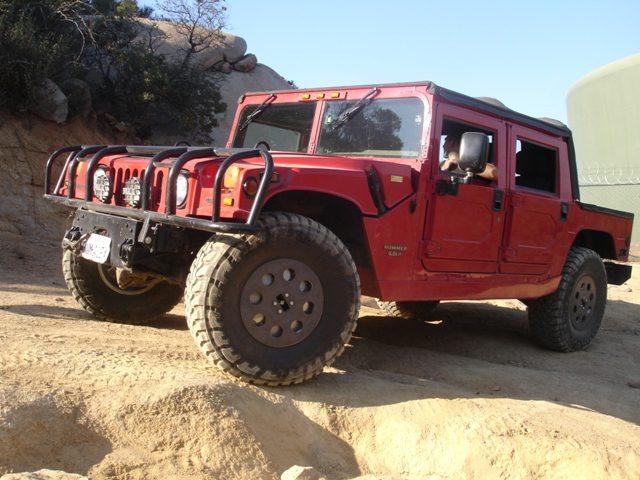 The H1 models have a wide track tire that can ford 30 inches of water and climb 22-inch steps. You can choose between three available variants: a convertible-like soft top, a four-door hard top SUV version, and an Alpha body wagon. What's your favorite?
Suzuki Jimny
Manufactured since 1970 across four generations, the Jimny has served its time. Everything about it echoes 'rugged off-road beast.' With a ladder frame chassis that has become its trademark, Jimnys also feature an A-pillar, a flat hood, and round headlamps.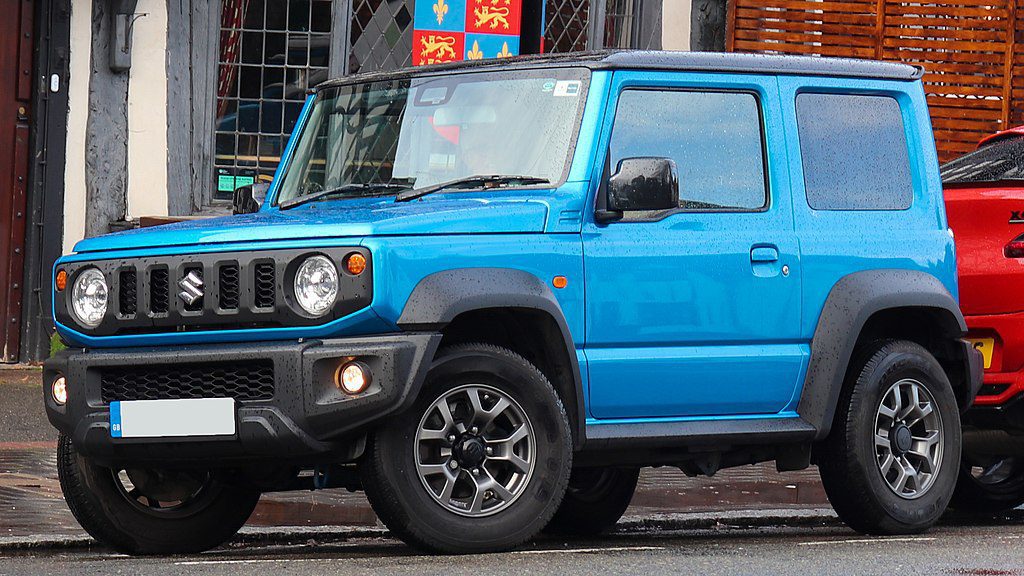 The car offers the option of either a 5-speed manual transmission or a 4-speed automatic transmission. One underrated feature of the Suzuki Jimny is its high investment in safety measures. The Suzuki safety support program views the health of its patrons as paramount.
Jeep Wagoneer
Becoming one of Jeep's largest and most luxurious SUVs is no easy feat, but the Wagoneer has exceeded expectations. It has provided top competition for SUVs like Chevrolet Tahoe, Suburban, Nissan Armada, and Ford Expedition. This SUV promises a smooth, fruitful ride on whichever trail you choose.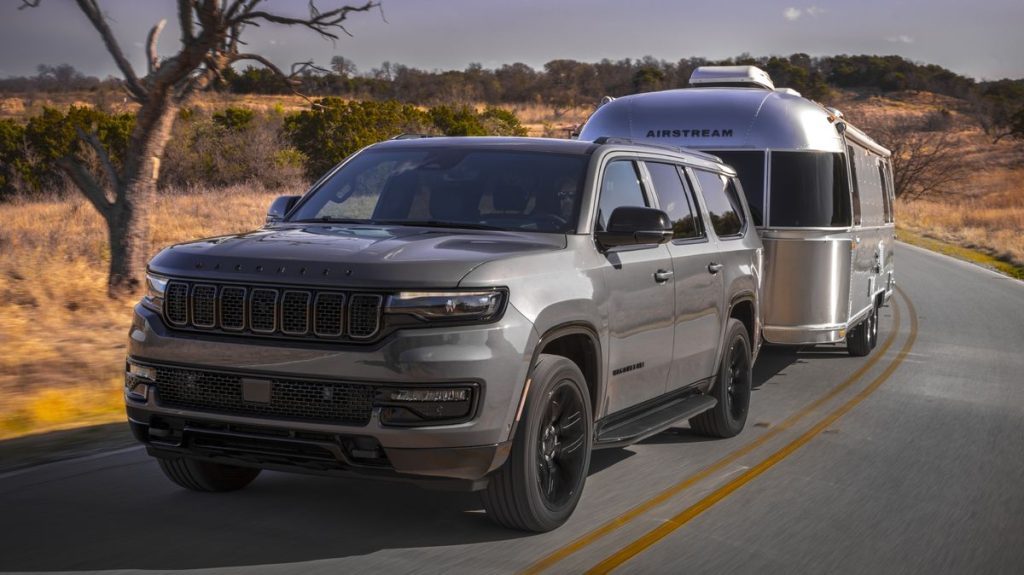 Jeep Wagoneer is popular for its roomy cabin, 10,000-pound towing capacity, and tall driving position. You also get some nice 22-inch wheels, multiple infotainment systems, a panoramic sunroof, and a 360-degree exterior camera. The massive V8 engine boasts 420 horsepower for whatever terrain you conquer.
Dodge Power Wagon First Series
For a vehicle hailed as a "self-propelled power plant," you know you are getting a beast in the bargain when you buy this car. The Power Wagon First Series is a force of nature that comes in the form of a four-wheel drive medium-duty truck.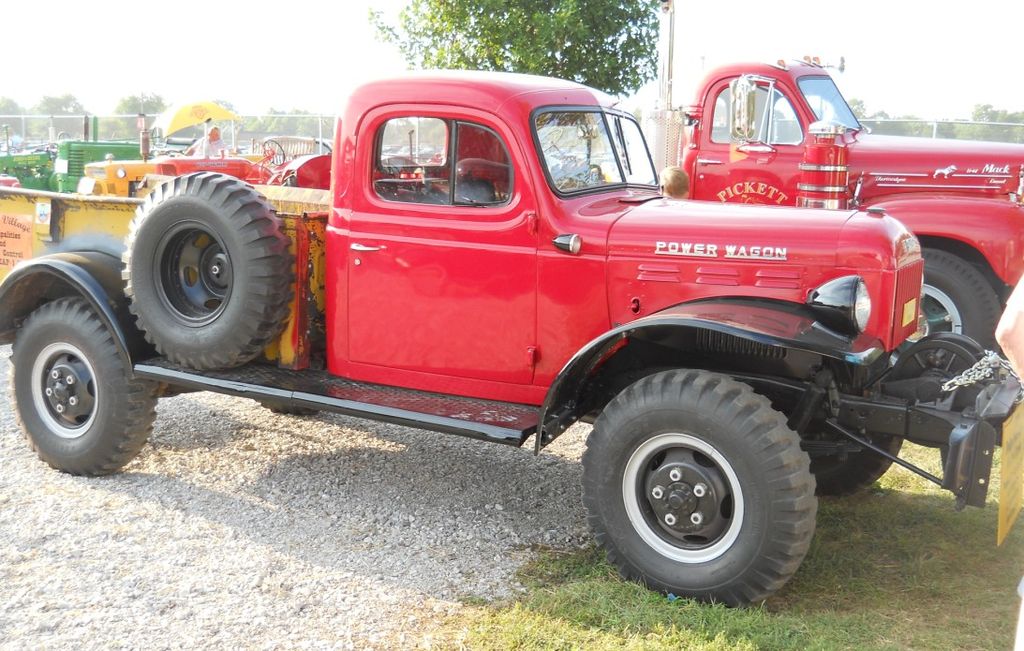 It was inspired by Dodge's 3/4-ton WC series from military trucks in World War II and became the first medium-duty vehicle produced for civilian use. Power Wagons are considered the precursor for other medium-duty trucks available for civilian use today. The ultimate OG badboy!
Chevrolet Blazer K5
Here is another glorious relic. The Chevrolet Blazer K5 was the beacon of an era past (1969-1994). It was built by General Motors as the company's smallest full-size Sport Utility Vehicle. K5 was unique in its day, with full convertible, removable tops, and later a half-cab design.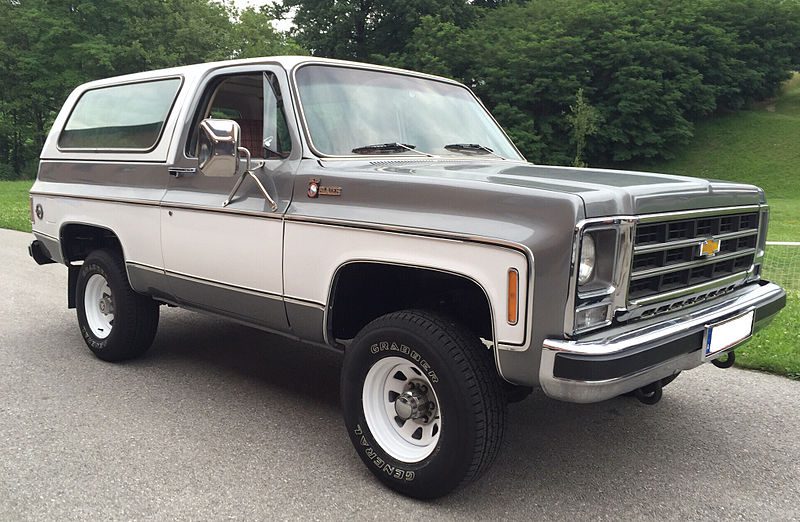 The last generation of the K5 Blazer features a V8 engine paired with either a 4-speed automatic or 5-speed manual transmission. Compounding its off-road capability was the production of the Blaze Chalet variant, which featured a permanent popup camper unit.
Jeep Cherokee Trailhawk
With a price range above competitors like the Honda CRV & Kia Sportage, the Cherokee gives you quite the value to justify its price tag. The Trailhawk trim features a 270-horsepower turbocharged four-cylinder engine that fires off with an all-wheel drive 9-speed automatic transmission.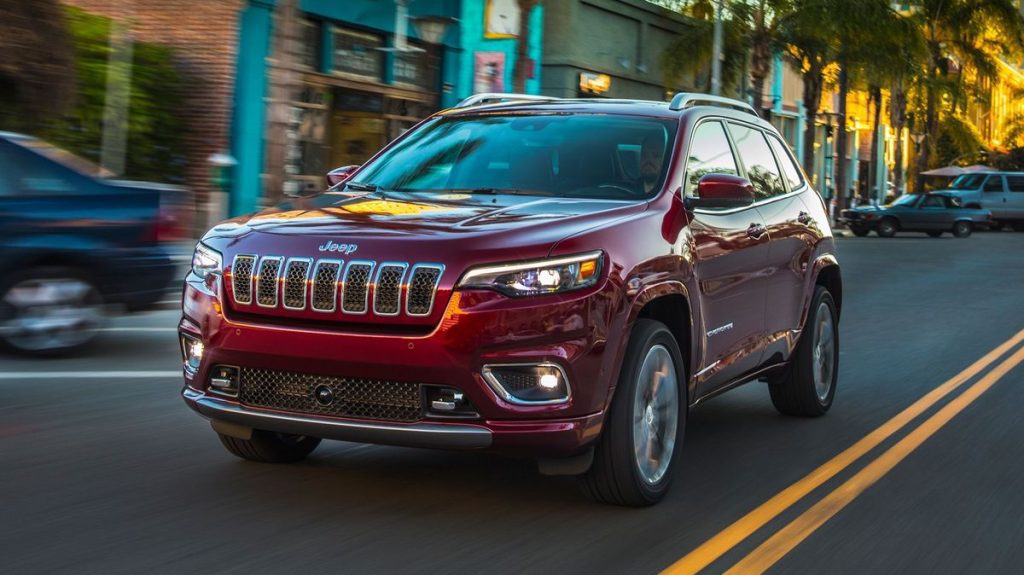 Beneath its tough look, the Cherokee Trailhawk is equipped with the Jeep Active Drive Lock, which boosts off-road driving performance, especially in muddy/rocky situations. Aside from the best fuel economy an SUV could offer, the Trailhawk can also haul 400 pounds in tow.
Chevrolet Silverado 1500 Trail Boss
A pick-up named the "Trail Boss" is as direct a name as possible. The Silverado is Chevrolet's offering to lovers of brawny pickup trucks looking to dominate all sorts of terrain. We think it's safe to say the job has been well done.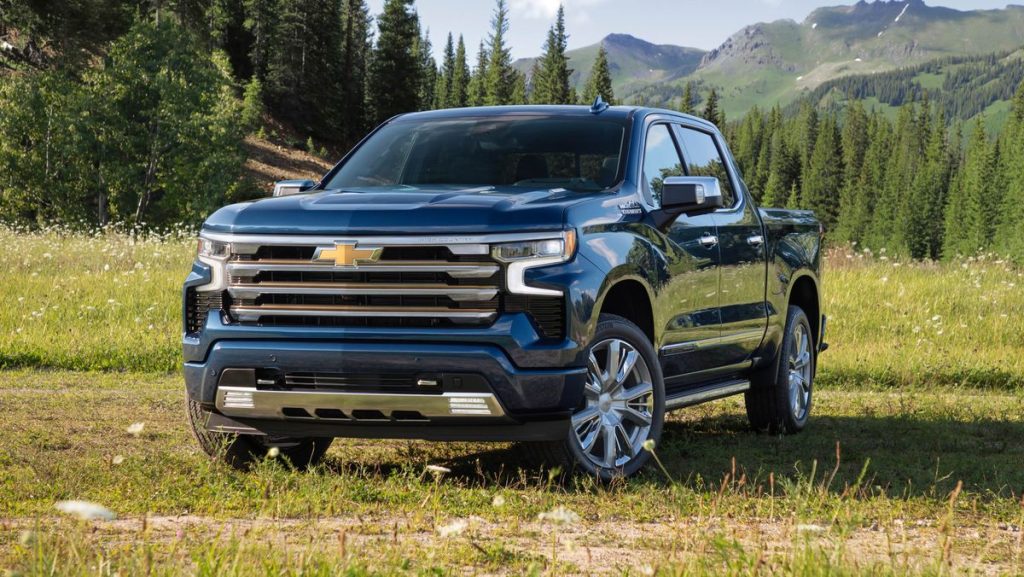 Patrons of the Trail Boss can boast a 3.0-liter Duramax turbodiesel I6 and a 10-speed automatic engine. With 277 horsepower and 460 pound-feet of torque, this car offers an impressive 9,000 pounds of towing capacity and a payload rating of 2,385 pounds.
Nissan Titan Pro-4X
Nissan's Titan is one of the most unique pickup trucks on the market. Offering a 5.6-liter V8 engine that generates 400 horsepower is no easy feat, but the Totan shoulders it well. This impressive setup is compounded by its equally impressive nine-speed automatic transmission.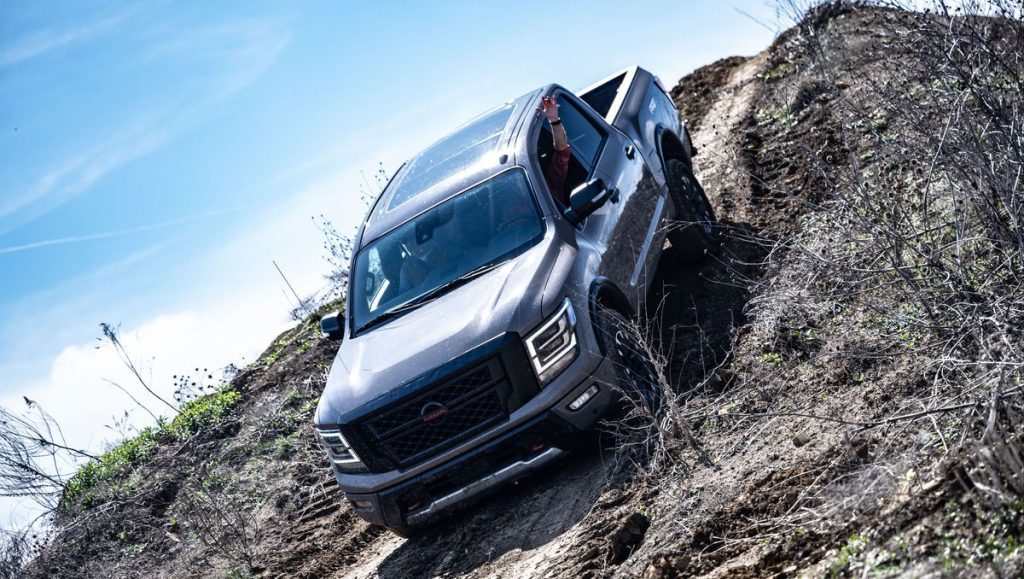 Titan's preference for off-road ruggedness and heavy-duty hauling over ride quality shows why it is a favorite of hellbent off-road lovers. Pulling 9660 pounds in tow is no joke! Additionally, the Titan offers a great range of safety suite features like a 360-degree camera, a unique motion-detector system, and adaptive cruise control.
Jeep CJ-2A
For a vehicle as historic as the Jeep CJ, it is clear why it is an off-road essential. The open-bodied compact pick-up truck is a direct reincarnation of the World War II Military Jeep. It was known as "America's Workhorse" until production ended in 1986.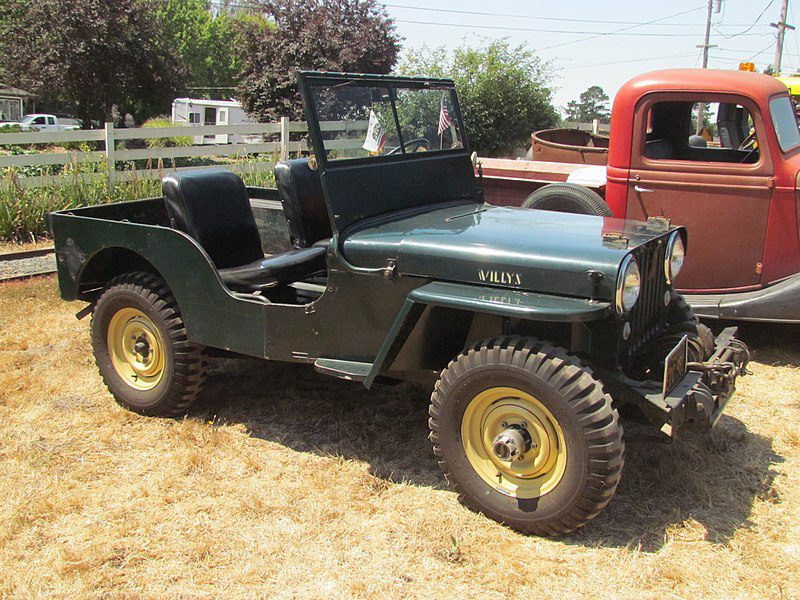 The CJ-2A was the third generation, built specifically for farming, industrial, and ranching purposes. It was one of the brightest cars of its day, with distinct color combinations that symbolized hope in postwar America. About 214,760 of this beauty were produced in total.
Chevrolet Suburban with Z71 Off-Road Package
The Suburban has come a long way since 1935 and still stands strong in the modern age. With its latest 12th generation, it has maintained its array of goodies, including three rows of seating room for 8 passengers and a generous towing capacity.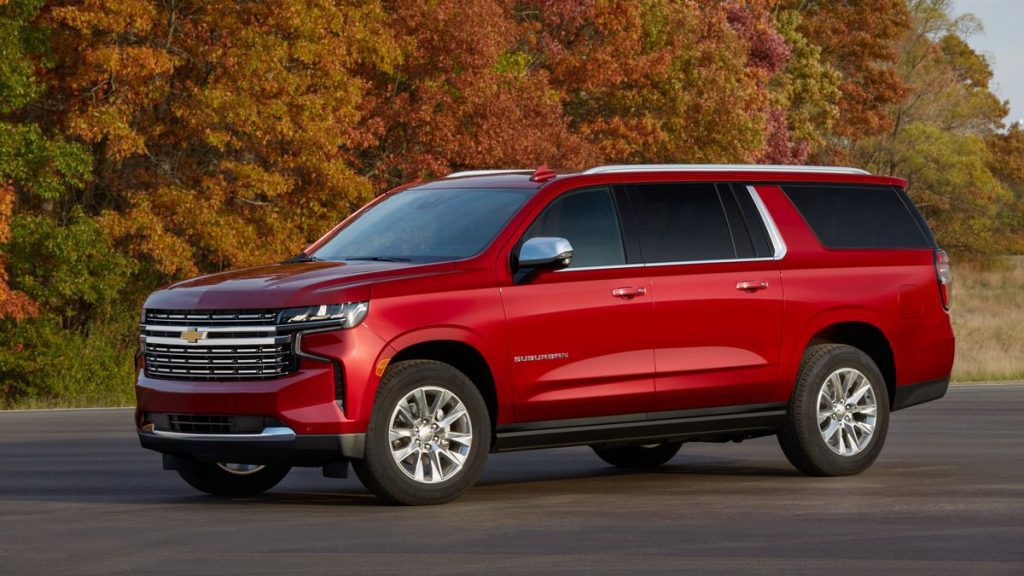 The 2023 Suburban hosts a standard V8 engine of 355 horsepower output coupled with a brilliant 10-speed automatic transmission. However, the Z71 off-road package brings a different dimension to an already impressive vehicle. It includes a four-wheel drive system and 20-inch wheels. Patrons can also alternate between three distinct off-road driving modes.
Jeep Renegade Trailhawk
Renegade is the most uniquely compact SUV you will ever come across. This crossover vehicle offers an inline-four engine with 177 horsepower output and 200 pound-feet of torque. Its 9-speed manual transmission also grants the benefit of a manual shifting mode to suit your fancy.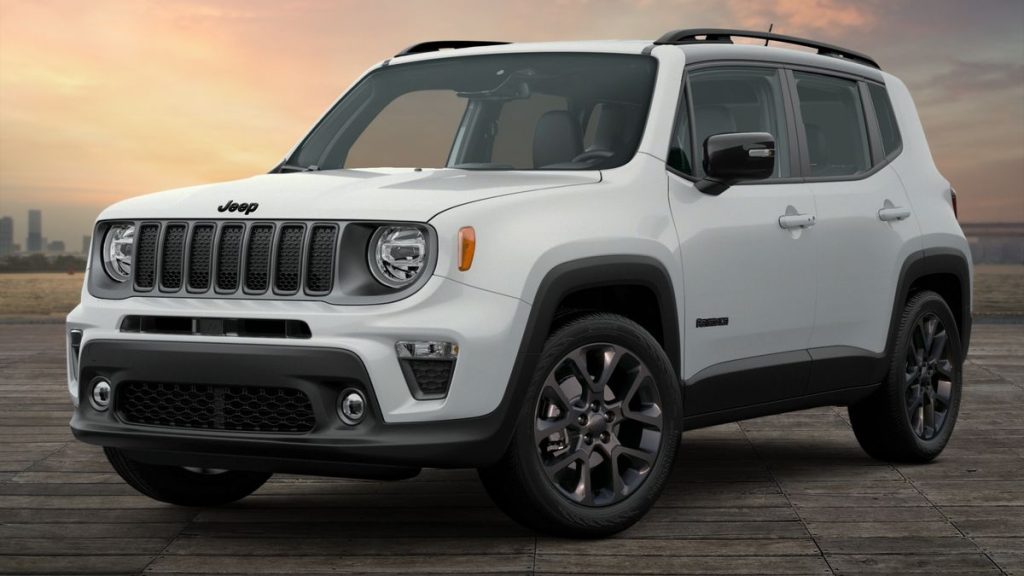 The Trailhawk badge means exciting perks for off-road lovers. The all-wheel drive trim includes underbody skid plates and impressive ground clearance, with the capacity to ford 19 inches of water. Its interior is also quite comfy, with leather-trimmed seats, heated steering wheels, and an exciting infotainment system.
Ariel Nomad
Hailed as the super off-road vehicle, Ariel Nomad turns heads wherever it goes. Though it may appear a bit complex, it is simply a vehicle built to dominate off-road adventures. For a car of its build, blazing through 60 mph in under 3 seconds is pretty impressive.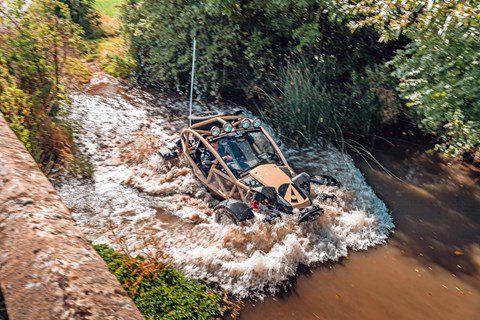 For all manners of off-road racing, beach bugging, and even circuit use, the Ariel Nomad is your guy. No wonder enthusiasts rave about it. With an impressive K24 Honda powerplant engine, this force of nature operates on rear-wheel drive via a six-speed manual gearbox. The picture perfectly displays its awesomeness.
Ford Bronco First Generation
Ford Bronco was one of the nation's top SUVs for over 30 years. The first generation was produced as an off-road SUV in 1965 and lasted for five generations until its last bow in 1996. In fact, the brains behind the Bronco was Donald Frey, the man responsible for creating the Mustang.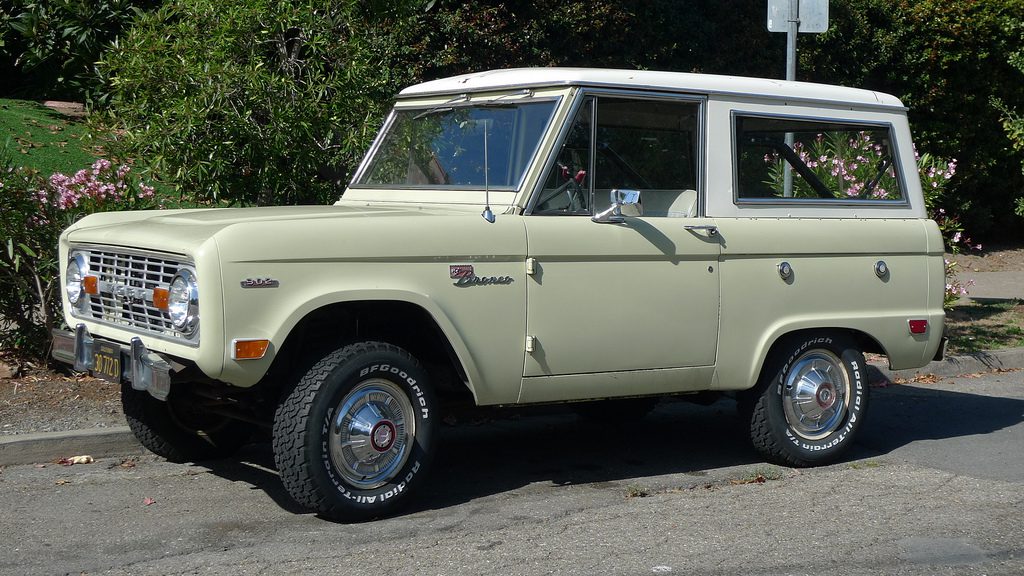 The Bronco was produced in three different styles: a two-door wagon, an open-body roadster, and a half-cab pickup. Ironically, the first generation was better suited for off-road capacity than its on-road capacity. This led to a decline in sales and the ultimate change in Bronco's creative direction for subsequent generations.
Mitsubishi Pajero
The latest version of the Pajero features a unique active stability and traction control system with 8.7 inches of ground clearance. Its extensive skid plating and warm white halogen fog lights are the delights of any off-road runner. It also has a wading capacity of about 28 inches.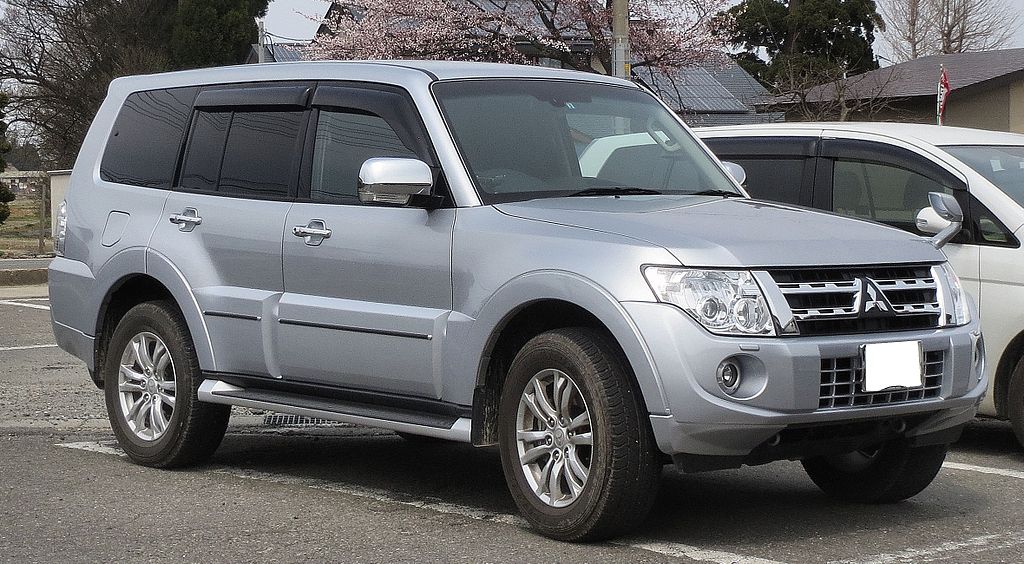 Although its era has ended, the Pajero truly made its mark. The full-size SUV raked in over 3 million sales between 1981 and 2021. Before its debut at the motor show in 1973, the Pajero won the Dakar rally in 1938, which sparked its legacy.
Subaru Outback
The Outback is an underrated option in the SUV atmosphere. Its engine setup features two flat four-cylinder engines, which generate 182 horsepower, paired with a continuously variable automatic transmission system. Originally built in with 8.7 inches of clearance, you can easily boost this to 9.5 inches by activating the wilderness mode.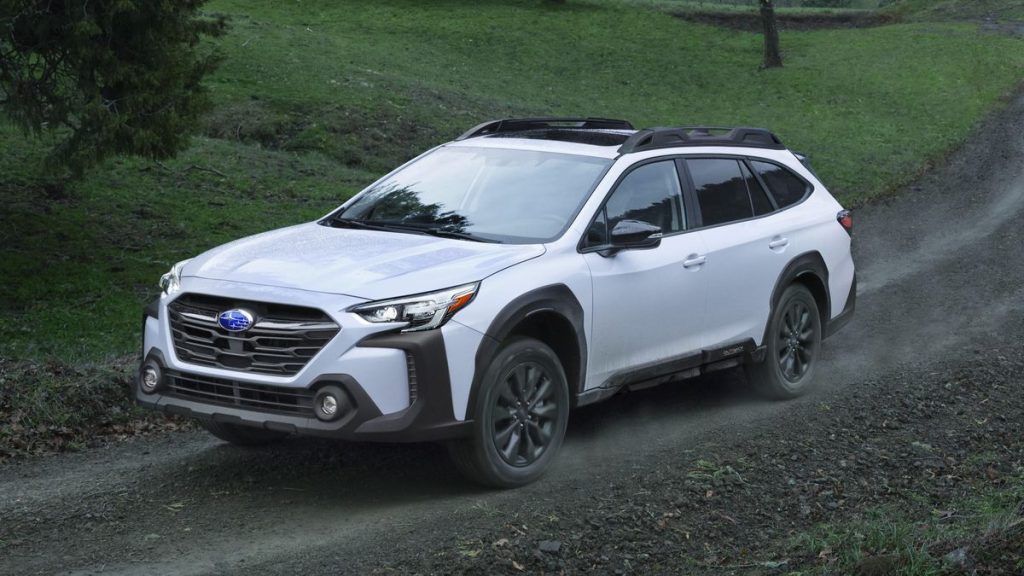 The Subaru Outback's upsides lie in its adaptability to off-road trails. This includes drive selector modes for muddy & snowy terrains, extensive underbody skid plates for optimal protection, and a docile ride despite the rugged terrains. Many will find the Outback's 2700 pounds capacity quite impressive in terms of towing.
GMC Sierra 2500HD – 3500HD with All Terrain X HD Package
The Sierra 2500HD is the perfect modern pickup truck. It is quite a different beast, with its supernatural towing capacity of up to 36,500 pounds. It boasts a 6.6-liter V8 engine that churns 401 horsepower with a 10-speed automatic transmission system.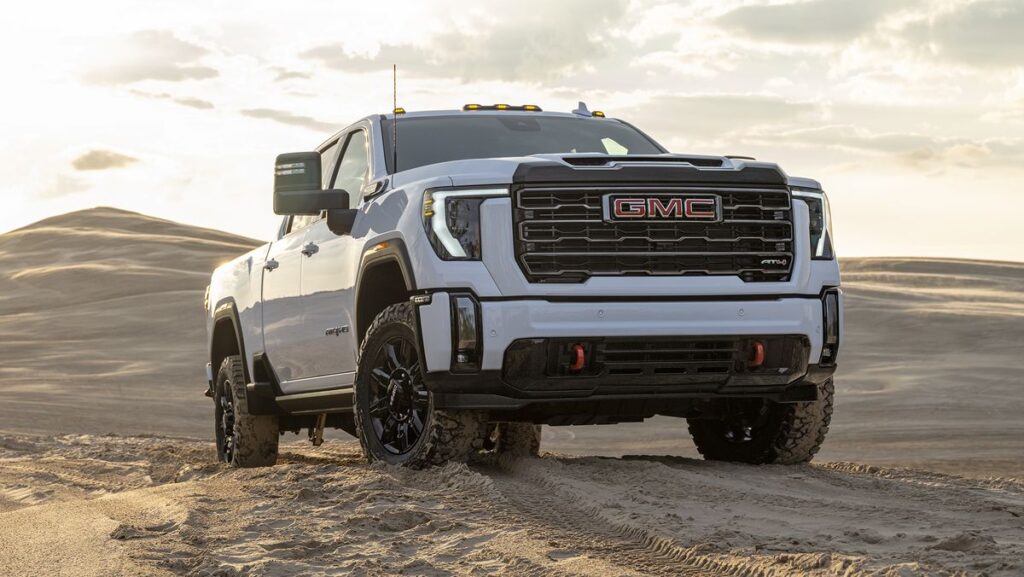 However, an upgrade to the 445 hp-capacity Duramax turbodiesel V8 is required to achieve the truck's maximum towing. The rugged All Terrain X Package only spices the delightful truck with an off-road suspension and a locking rear differential. Sierra also comes with an incredible trailer support package for the adventurous ones.
Land Rover Defender
The Defender was initially the United Kingdom's rebuttal of American Jeeps. However, it has become so much more since then. With a base engine that churns 296 horsepower through a turbocharged 2.0-liter four-cylinder powertrain, the Land Rover Defender is simply incredible.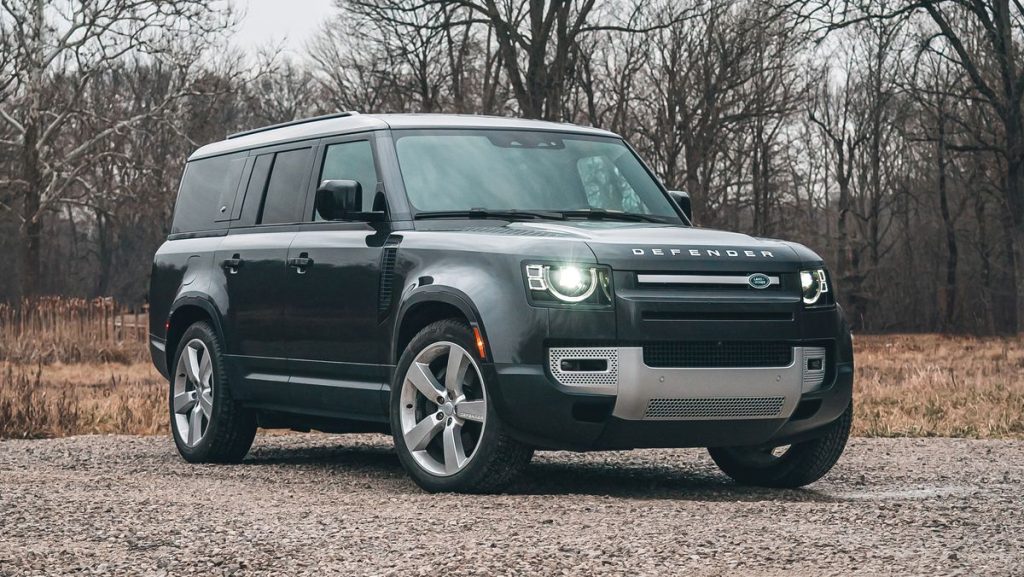 Off-road enthusiasts may be excited by the V8 or V6 engines paired with an eight-speed automatic transmission more than anything. Defenders are also equipped with a fully independent base suspension that utilizes coil springs and air suspension to achieve about 11.5 inches of ground clearance.
Toyota Tundra TRD Pro
The Tundra is just as its name suggests: a force of nature. Whatever lucky drivers ride this one are treated to a twin-turbocharged V8 engine that generates over 350 horsepower. The hybridized version of this incredible powertrain generates 437 horsepower and 583 pound feet of torque.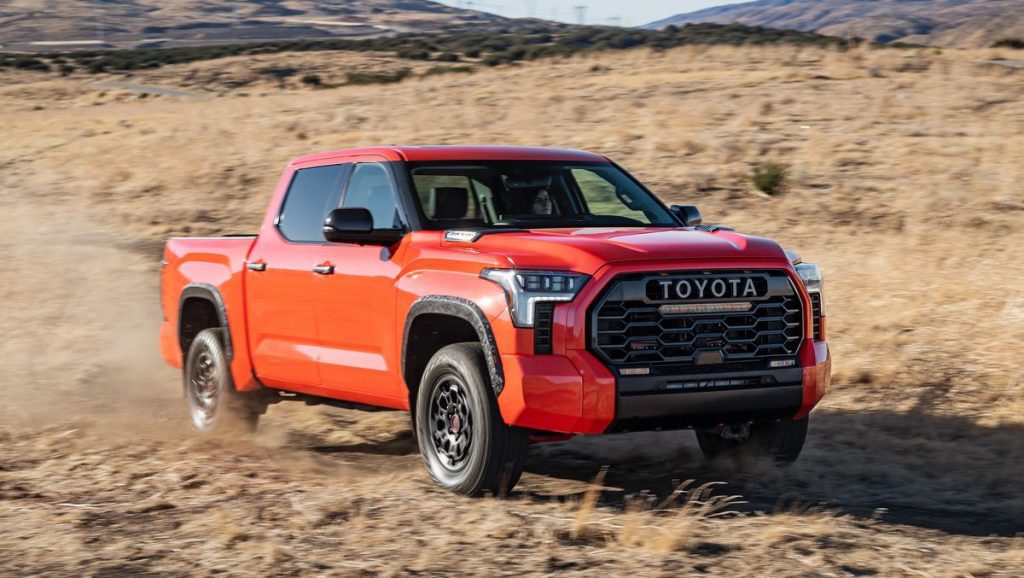 Moreover, the TRD Pro trim brings a different edge to an amazing truck. It features skid plates for underbody protection and off-road suspension for increased ground clearance. The cherry on the cake is its groundbreaking towing capacity of 12,000 pounds.
Isuzu VehiCROSS
Very few vehicles are built like the Vehicross. Although its last model year was 2001, it still stands the test of time quite fairly. With a daring V6 engine and an aggressive stance, the Vehicross is a great fit for off-road travails.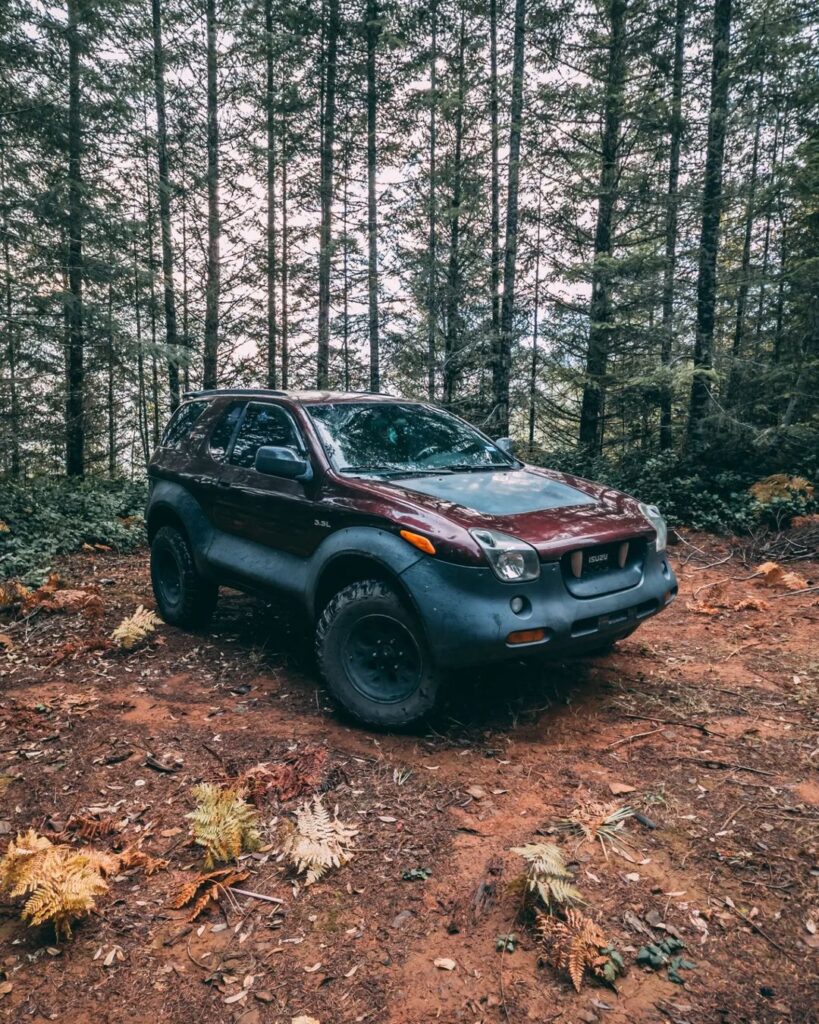 The car's off-road capacity is boosted by its body-on-frame truck construction and low-gear four-wheel drive system. The Vehicross also possesses a unique set of sensors that detects wheel spin on different terrain and redirects power to the wheels with the most traction.
Ford Super Duty with FX4 Off-Road Package
The Ford Super Duty is no car to play around with. Ford has taken the Super Duty many notches higher with three different packages designed for off-road lovers. The popular FX4 Off-Road Package is available in a four-wheel drive system. It includes all-terrain tires, off-road shock absorbers, and underbody skid plates.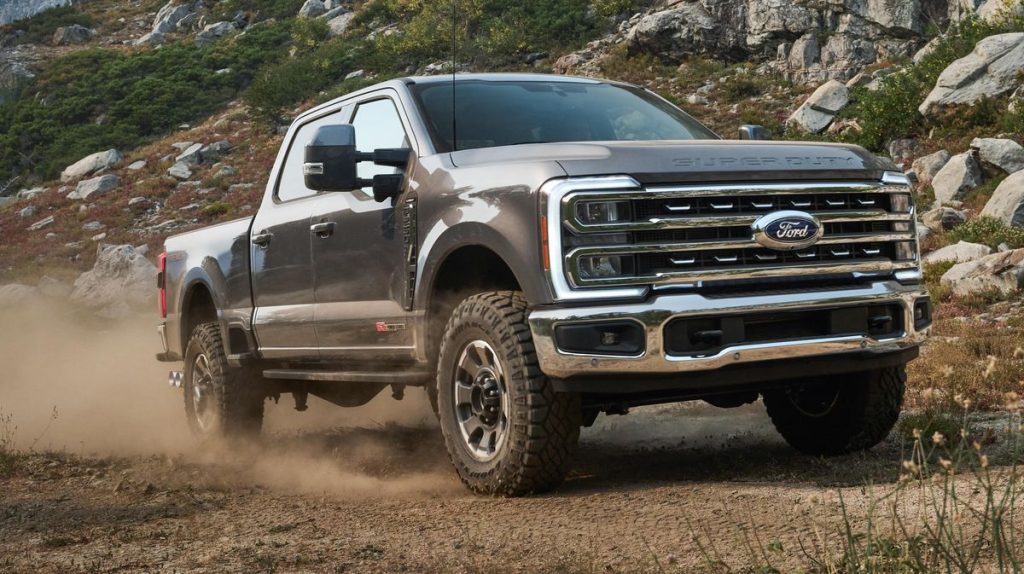 Other packages include the tremor package and XL off-road packages. Patrons of the tremor package are treated to 18-inch wheels wrapped in 35-inch tires, a front lift, and a Dana front axle. Meanwhile, the XL package downsizes the wheels to 17 inches but offers a raised dam and underbody skid plates.
Land Rover Discovery
For good reasons, many think of the Discovery as the most luxurious Land Rover. It packs in all of Land Rover's well-known off-road perks in combination with a flurry of luxurious packages. Under its hood, patrons are treated to twin-turbocharged engines.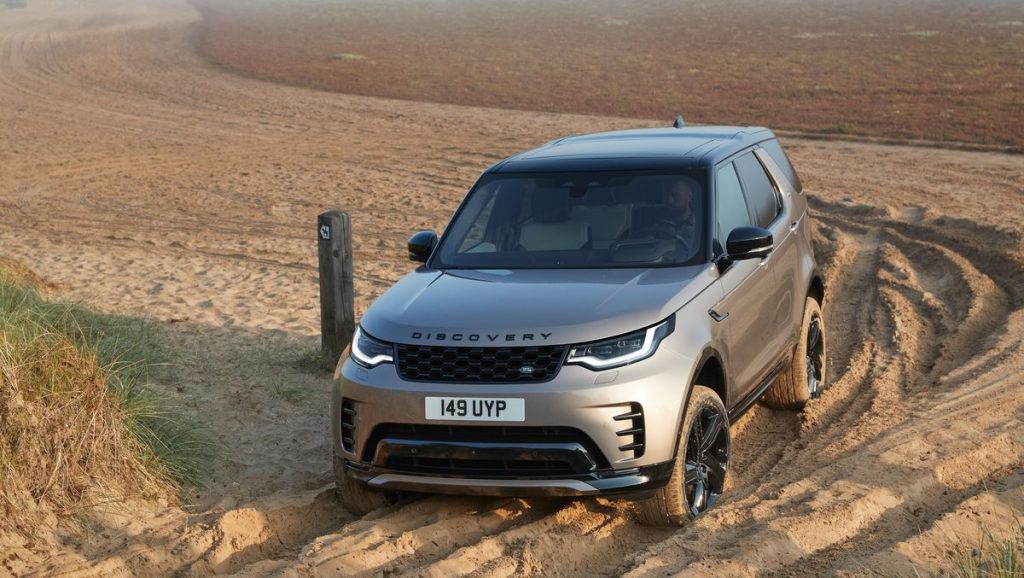 The Land Rover Discovery's engine setup provides up to 355 horsepower from a four-cylinder engine or an Inline six-powertrain engine. On treacherous off-road trails, it provides a smooth ride on its 22-inch wheels and tows over 8000 pounds. See why it's still considered a favorite?
Chevrolet Tahoe with Z71 Off-Road Package
The Chevrolet Tahoe offers a rare combination of space and agility. A powerful 355-horsepower capacity V8 engine directs this beast, but an upgrade to a 420-horsepower capacity engine is also available. Patrons can choose either a rear-wheel or all-wheel drive.
With the Z71 off-road Package, you get a Tahoe truck that's leagues ahead of the norm. This variety's main highlights are all the rage, and it had all-terrain 20-inch wheels and underbody skid plates for protection. It also has features like a two-speed transfer case in the traditional all-wheel drive mode.
Ford F-150 Raptor
This might be the grand prize for off-road vehicle lovers. Raptors come with extra-wide fenders, massive tires, long travel suspension, and the terrific performance of a freight train. When you look under the hood, you get to know exactly why.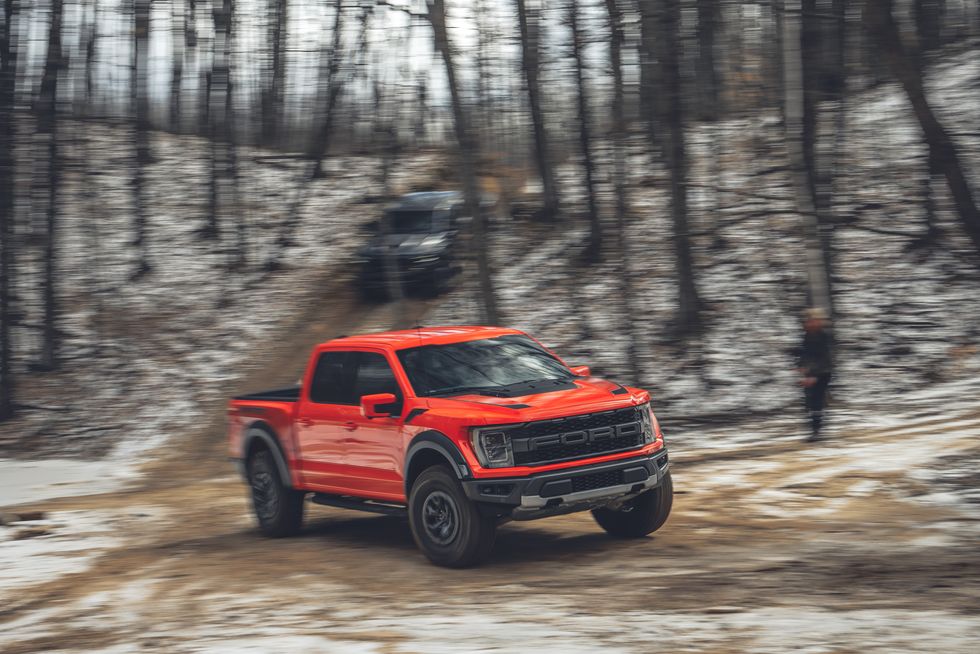 Raptor's powertrain setup consists of a twin-turbo Ecoboost 3.5-liter V-6 engine that churns 450 horsepower and 510 pound-feet of torque. Its paddle-shifted 10-speed automatic transmission means a smooth, gliding drive through mud, rivers, and rocks. And with a set of badass 37-inch all-terrain tires, you can go just about anywhere.
GMC Sierra 1500 AT4
Sierras are becoming the holy grail of off-road enthusiasts at this point. Nothing says daring and adventurous like a full-size pickup truck. In fact, pickup trucks are becoming America's favorites as they're the third-best-selling vehicles in the US, and the GMC Sierra 1500 is among the best in the bunch.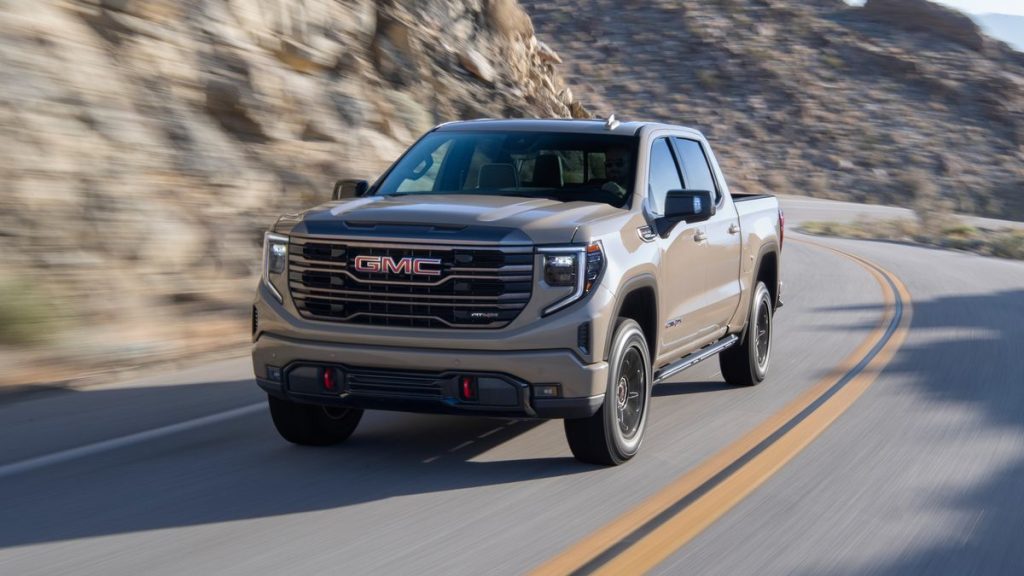 The GMC Sierra 1500 features various engine setups ranging from 310 horsepower to 420 horsepower in output. It also offers a great towing capacity of 13,200 pounds, meaning you could haul a freight train with this bad boy! $38,000 is quite a bargain for this freak of nature.
Toyota FJ Cruiser
For a car known as the Rugged Youth Utility Vehicle, the FJ Cruiser is what off-road enthusiasts live for. This 'fountain of youth' vehicle boasts a flawless track record across the nation's most difficult trails like the Mojave Desert and the Los Angeles National Forest.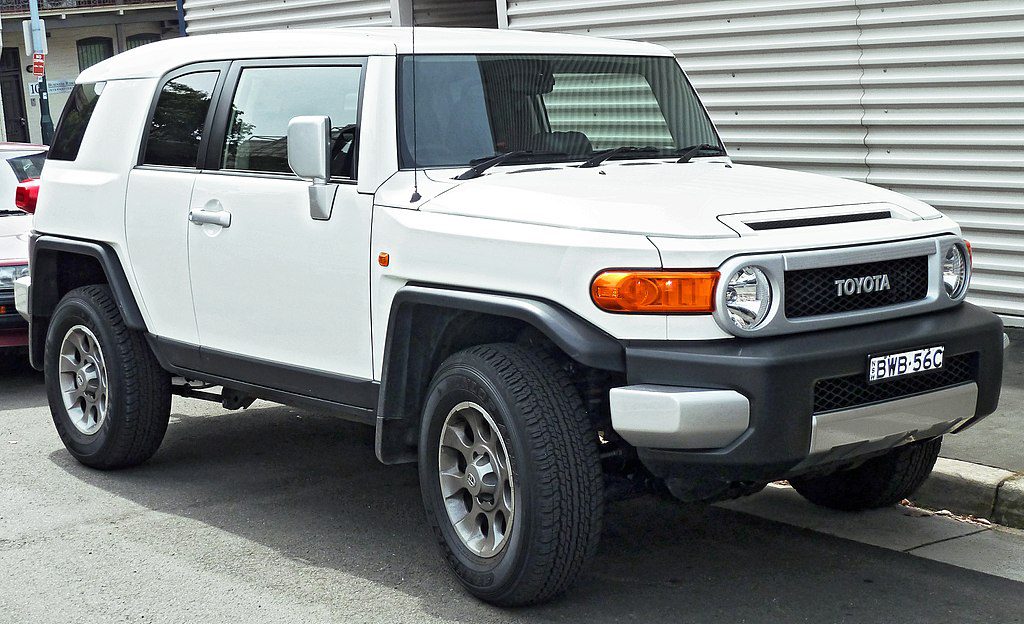 Although the last US Cruiser model was produced in 2014, it remains a top-tier off-road vehicle. With 9.6 inches of ground clearance and 17 inches of combined suspension travel, the Cruiser can ford up to 27 inches of water. Additionally, for its compact size, a towing capacity of 5,000 pounds is very impressive.