40 Cars In Jerry Seinfeld's Collection That Any Car Enthusiast Dreams Of Having
By Aakash M January 3, 2022
---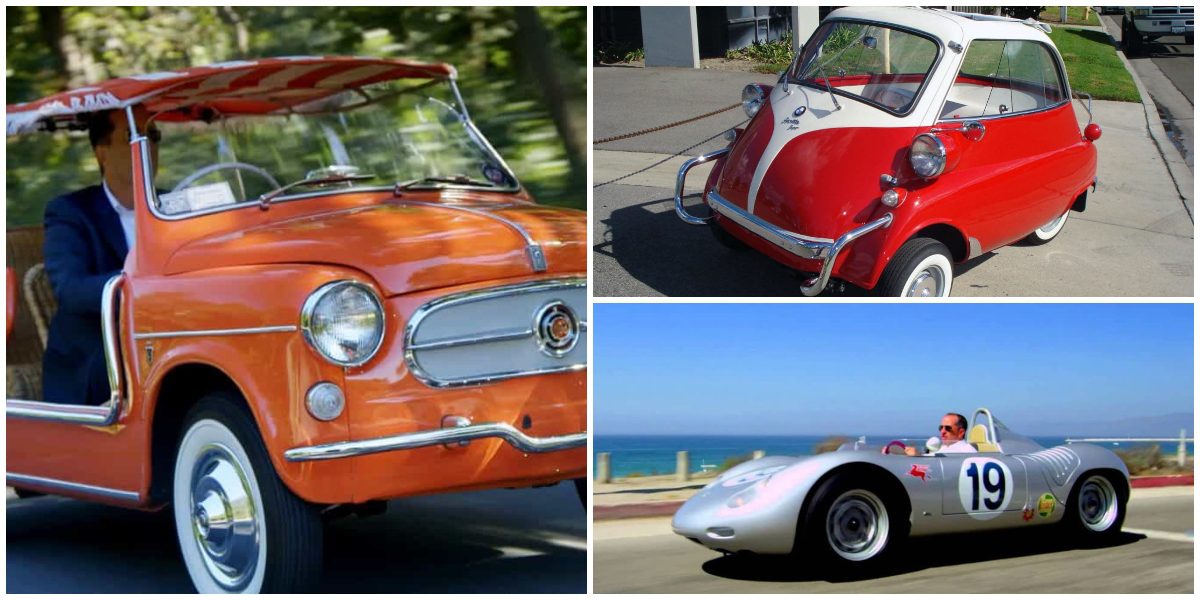 Most of you must remember him from the famous comedy series Seinfeld. He is an actor, stand-up comedian, writer, and producer. Jerry loves his coffee, puffy t-shirts, and cars, but not in that order, though. In 1999, which was a year after the two-part finale of Seinfeld, Jerry spent more than $1 million for a New York brownstone apartment for turning his former plumbing business into a home for his fancy Porsche collection. Wow, it's impressive to know that he did that much for a Porsche collection. Just think about the other cars that he owns. Also, how great would it be to go on a ride in those cars with him? But, why would he even do that? Jerry Seinfeld is a big-time car enthusiast, and he has often been seen driving many highly-priced cars. So, here are 40 awesome rides that Jerry Seinfeld has collected over the years!
1963 Volkswagen Karmann Ghia
Although Seinfeld is a big-time Porsche collector, only a few cars hold a particular value, almost as valuable as a Porsche in a Porsche collector's heart. This car has a small 4-cylinder engine that was taken from the Porsche 912.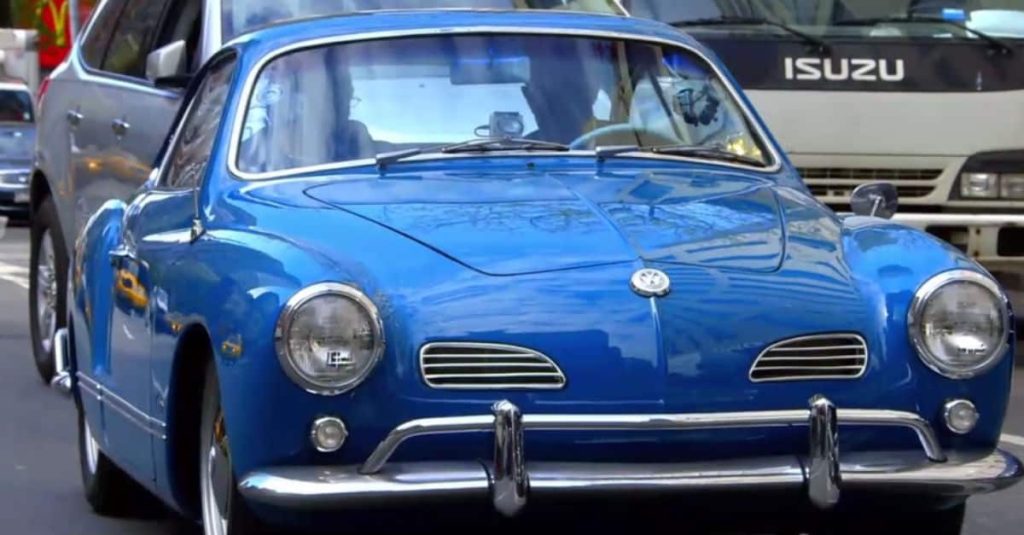 Not only is the engine taken from that car, but even its brakes and suspension are also from the Porsche 912. The 1963 Volkswagen Karmann Ghia is basically a Porsche disguised as a Volkswagen. Maybe that's why Seinfeld bought it.
1989 Porsche 911 Speedster
The 80s' were undoubtedly a fantastic time for sports carmakers, and obviously, Porsche was leading in this market. Thanks to shows like Miami Vice that literally helped Porsche become a fashion icon. The Porsche 911 Speedster was the top car.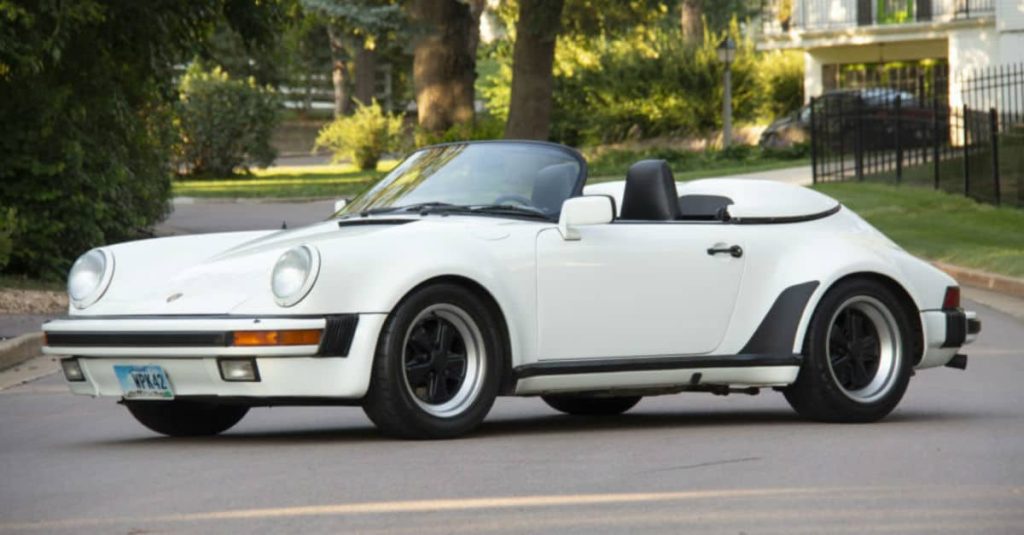 It was famous for its minimalistic design and outstanding driving capabilities. It also had other unique features like a backseat. The 911 Speedster doesn't look anything remotely close to what it did in 1989. But, it was a car that captivated a whole generation, and Seinfeld has one of those, too.
2004 Porsche Carrera GT
The 2004 Porsche Carrera GT has a 5.7L V10 engine that nets a whopping 612 hp. All that power heads to the rear wheels through its 6-speed manual gearbox. It's quite a sports car. However, Jerry's Carrera has clocked only 3,176 miles on it and is in perfect condition.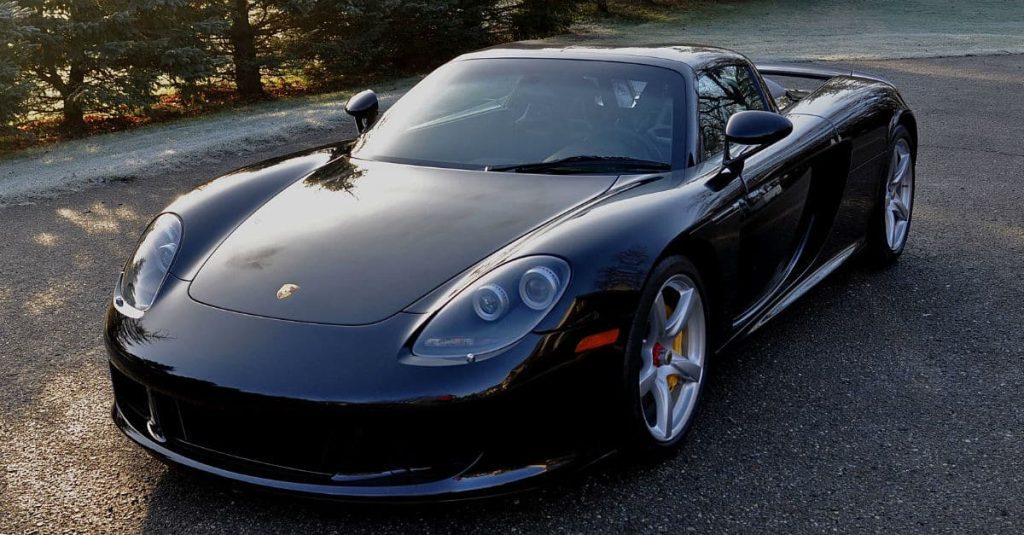 According to rumors, Porsche took a lot of pride in making the 2004 Carrera GT as light as possible. They also installed a balsa wood gearshift knob for reducing the weight. Other than Seinfeld, icons like Tiger Woods and Ralph Lauren also happen to have one of these.
1958 Porsche 356 A 1500 GS/GT Carrera Speedster
We hope you remember that Seinfeld's 1958 Porsche 356 A 1500 GS/GT Carrera Speedster was the car that got him sued after he auctioned it. It was deemed to be inauthentic, although Seinfeld said that he was duped when he bought it.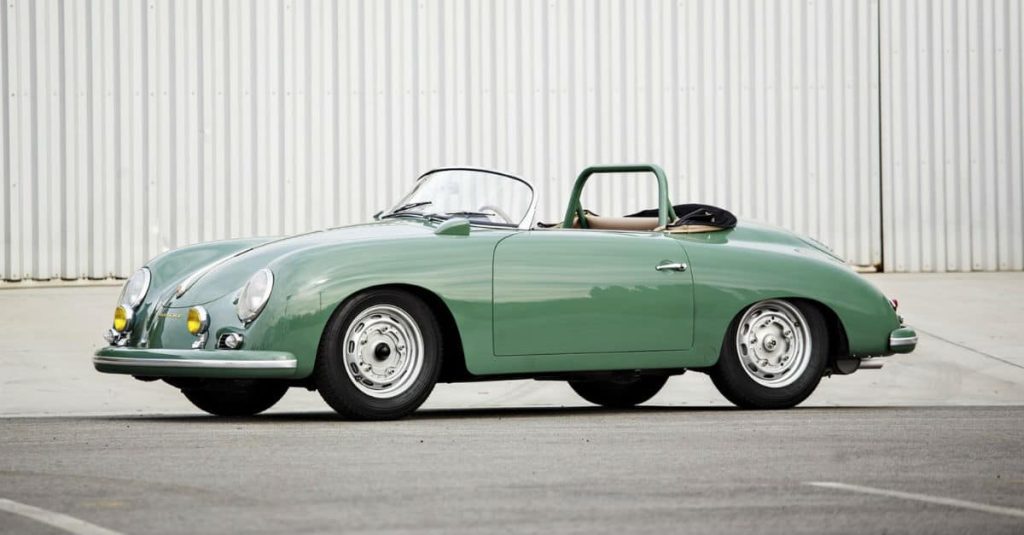 However, this car is an absolute delight, which also explains the rareness of these Porsches. Although it's almost 65 years old, its performance nears perfection! Some of these are still in excellent condition. We hope Seinfeld doesn't get in trouble the next time he buys one of these.
1966 Porsche 356 SC Cabriolet
During the 60s', when Porsche was evolving, there were many Porsche models. This model was built on the reputation of Porsche. What's great about it is that it is a pure sports car at a relatively low price. Jerry's 1966 Porsche 356 SC Cabriolet is in his East Hampton garage.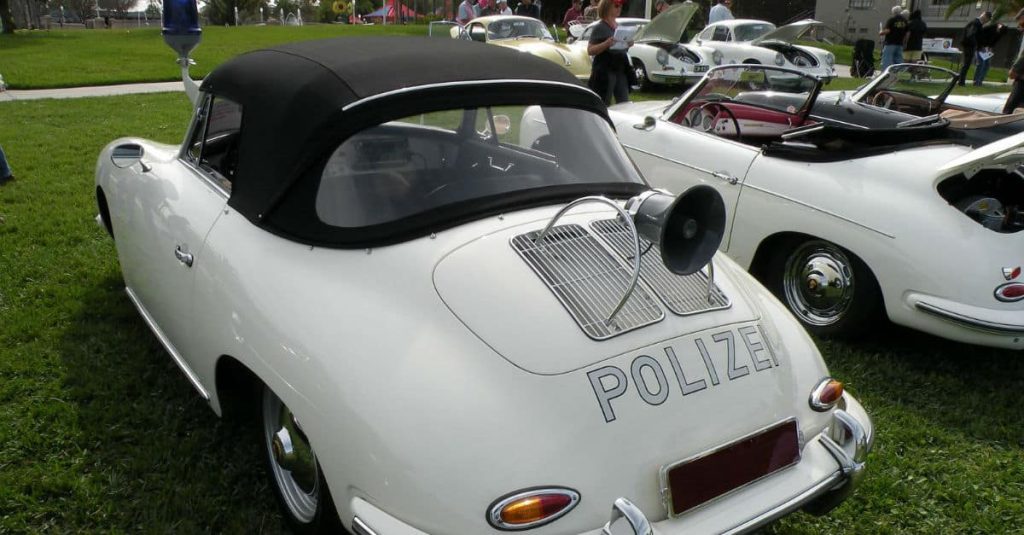 If you look at the car, you'll find it to be pretty cute and awesome. The interior of this car is pretty straightforward. All in all, there have only been very few cars that have captivated the audience like this car.
1957 BMW 507 Series II
Seinfeld's 1957 BMW 507 Series II is another prized collection with a value of $1.6 million. We're surprised that one of his precious collection items is a BMW and not a Porsche. But, this car is the real deal.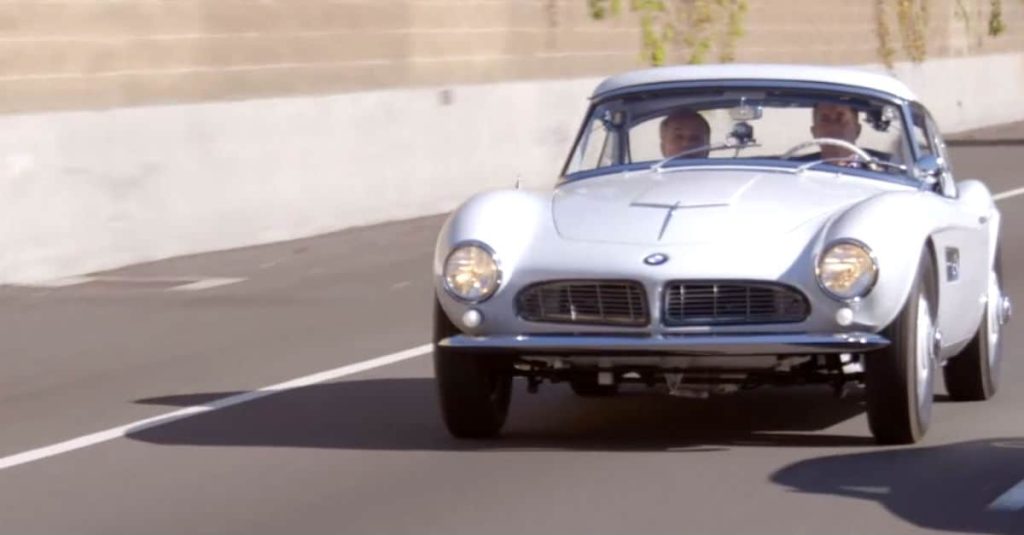 Just by looking at its exterior and its sleek lines, we can say that this car was designed way ahead of its time. Also, it performs pretty well, and its performance is almost unparalleled. BMW indeed took some giant steps to ensure that the car was unique from every POV.
1986 Porsche 959
Seinfeld's 1986 Porsche 959 is a special one. It is unique because it can reach up to 211mph, although it has an on-paper top speed of 197mph. This car is one of the most iconic sports cars of the 80s.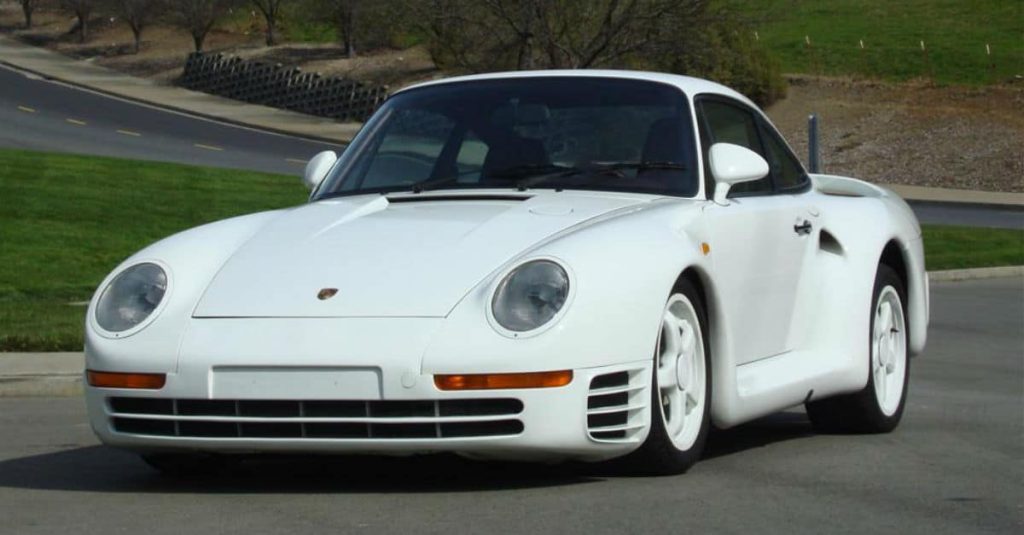 It is also a rare car, which makes it all the more special. Seinfeld's Porsche is one of the only 337 1986 Porsche 959s that was built. If you include only the street-legal models, then there are only 200 of these.
2012 Porsche 997 GT3 4.0 Cup "Brumos Commemorative Edition."
This 2012 Porsche 997 is one of the 16 Porsches that Jerry took to auction. Its estimated value was $300,000-$500,000, and it was a pretty accurate estimation since it was sold for $462,000. The stickers on this car give it a pretty sick race car look.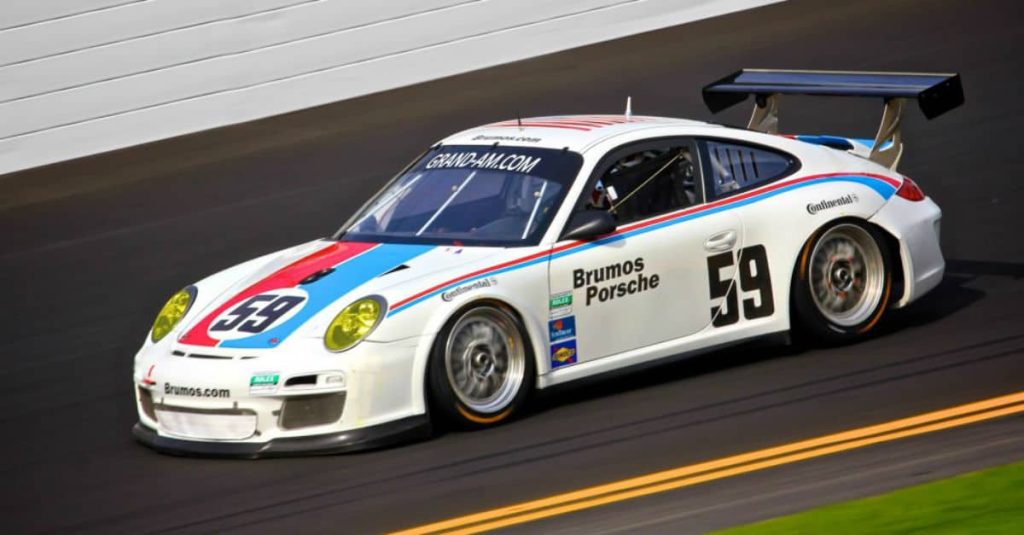 It indeed grabs all the attention when it's on the road. It has a 4L flat head six engine that is tucked underneath its rear hatch. Although Jerry drives less and collects more, he loves driving this one on the road and the track!
2011 Porsche-911 GT3 RS 40 1
Jerry's 2011 Porsche-911 GT3 RS 40 1 is a beast because it nets 500 hp at 8,250 RPMs with a 339 lb-ft of torque. This model also has better air filters and a catalytic converter. Seinfeld did a great job on this car since he scaled it up with pricey items.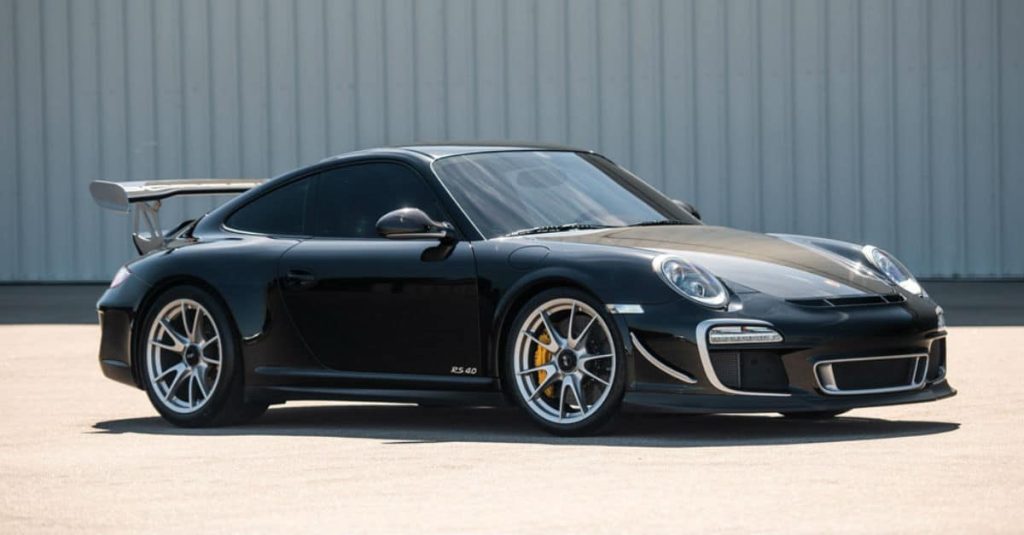 He got a one-off black paint job, an unpainted carbon fiber hood, and also an extended black leather interior with silver stitching. Also, Hans Mezger and the head of Porsche exclusively signed this car, making it even more special.
1974 Porsche 911 Carrera 3.0
This Porsche is a distinct model since it is one of only 15 RS models that were built specifically for the Roger Penske IROC series. This model is almost twice as expensive as the previous 2.7 RS, but it is more of a track machine.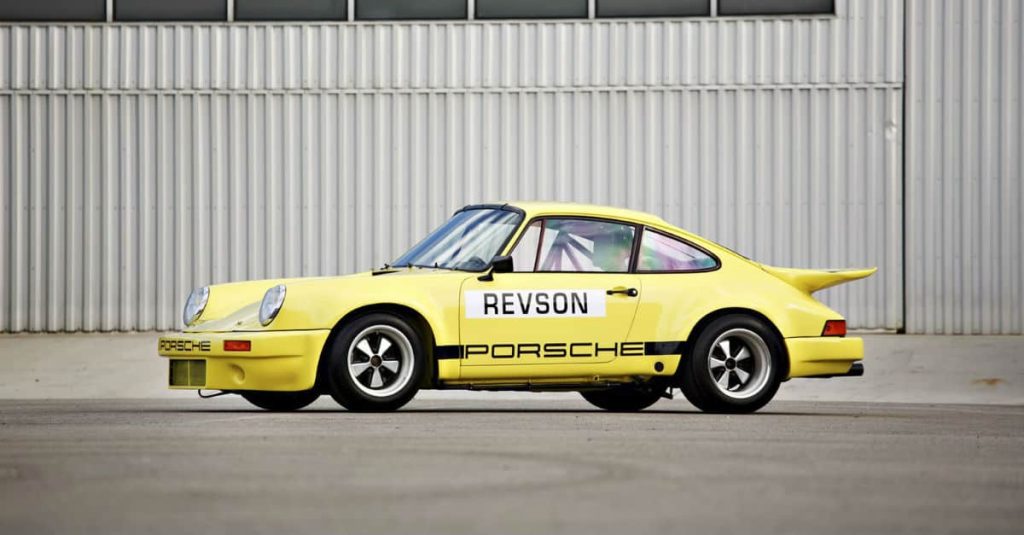 Many greats raced this car including Peter Forbes-Robinson, Johncock, Minter, and others. Jerry's fleet management team works really hard to maintain this street-legal car. The estimated value was $1.2-$1.5 million, but he sold it for almost $2.5 million!
2000 Porsche Carrera GT Prototype
Jerry purchased this car, which is one of the only two prototypes produced by Porsche, in 2007. Its powertrain is based on the Porsche LMP 2000 Racing Car, which was canceled. What's great about this car is that it is a bespoke and hand-built concept car with racing roots.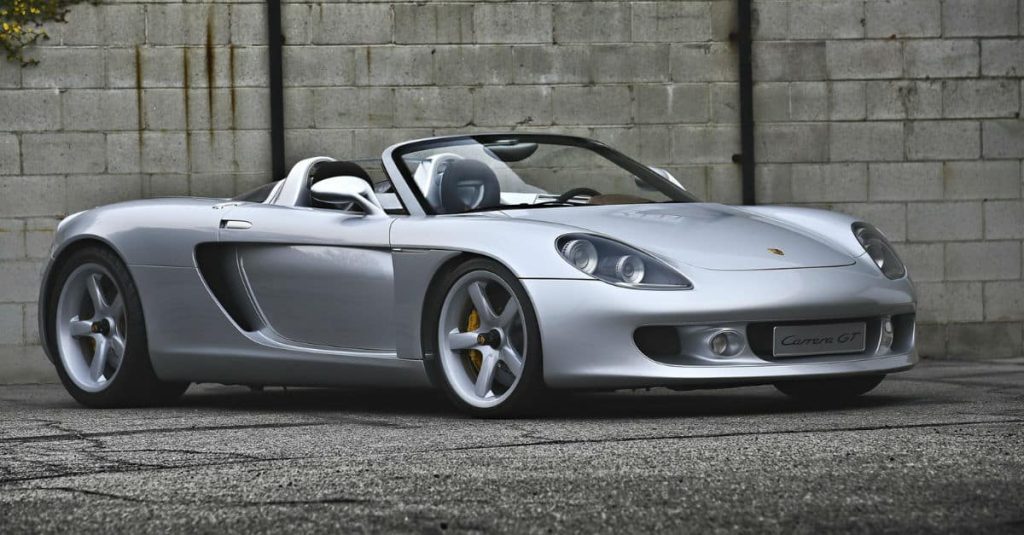 The sad part is that the car isn't considered street legal. The reason behind it is that it is a prototype. So, we don't know about other regions, but it isn't legal in the USA anyway. This carnets 558 hp at 7,500 RPM, and it has a 6-speed manual transaxle.
1959 Porsche 718 RSK Spyder
This car is a bit different from the other ones. We know we've said it many times, but the 1959 Porsche 718 RSK Spyder is unique because it is more on the disappointing end. Jerry took this car to the auction, and according to estimates, it was expected to top at $4 million.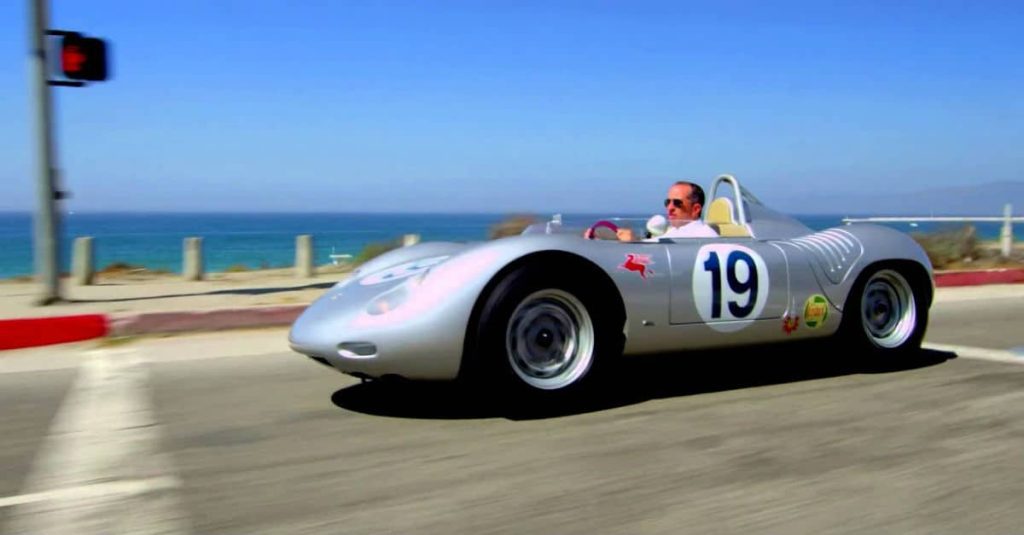 The expectations were high because it was a multiple-race winner, and it was also featured on his show. But, guess what happened. The bids maxed at $2.6 million, but Jerry wasn't so concerned about it. He said that he only wanted to pass it down so that other collectors could enjoy it.
1967 AUSTIN-HEALEY 3000 MK III
Seinfeld's Austin Healey is another unique sports car that is in addition to the enormous collection of Germany-importer sports cars that he owns. It is a car that nets 150 hp, and it has a straight-six engine which makes it pretty unique.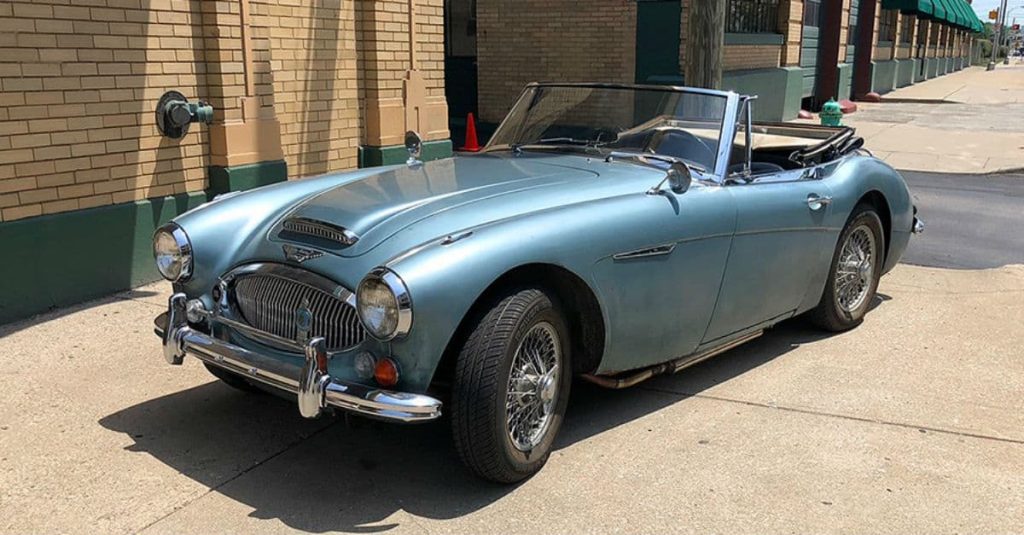 Please note that all these specifications are stock and have no modifications. However, the amount of pleasure you will receive while driving this vintage car is exceptional. Interestingly, Seinfeld also kept the interior and exterior paint of the vehicle in its original condition!
1966 Porsche 911
According to Jerry, this car is pure heaven. And, we surely agree with him. Just look at the sand body color. It is so pleasing. What's better is that the same color is echoed in the interior, and for the car lovers who are wondering, yes. It is original.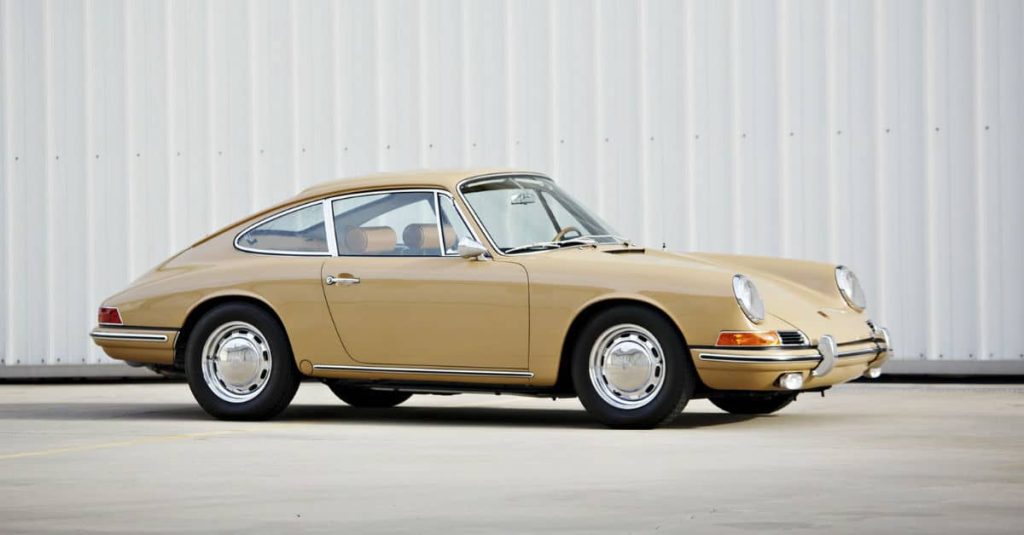 This 1966 Porsche 911 has was never rebuilt, meaning no paint jobs, and it hasn't been taken apart. You can consider it to be one of the few Porsches that have been gently used and cared for for years, unlike those driven to exhaustion. This car sold for $275,000.
1958 Porsche 597 Jagdwagen
Truth be told, the 1958 Porsche 597 Jadgwagen looks like the love child of a Volkswagen and a Hummer H1. However, this car was specially designed for military purposes. German automakers had to prove that they were viable when it was built.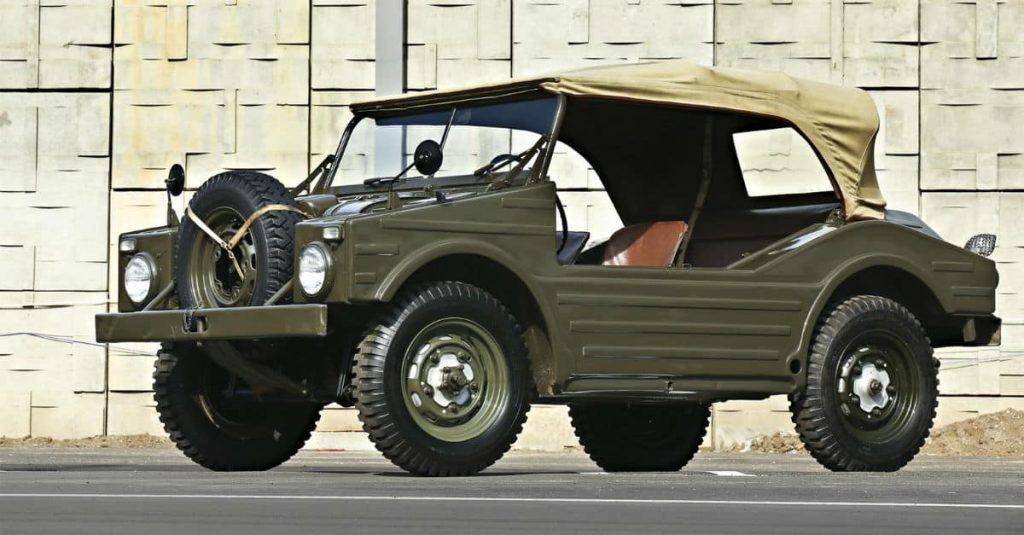 A great way to prove their viability was to develop military vehicles. But, the 1958 Porsche 597 Jagdwagen wasn't quite a powerful car. The car wasn't even as fun to drive as you'd think it'd be since it's a military vehicle. Yet, Seinfeld owns it. It's just him being him.
1963 Porsche 356 B 2000 GS Carrera 2 Coupe
Seinfeld's 1963 Porsche 356 B 2000 GS Carrera 2 Coupe appeared on Comedians in Cars Getting Coffee. You'd say that many other cars of his did too, but this car is way more than just a pretty sports vehicle.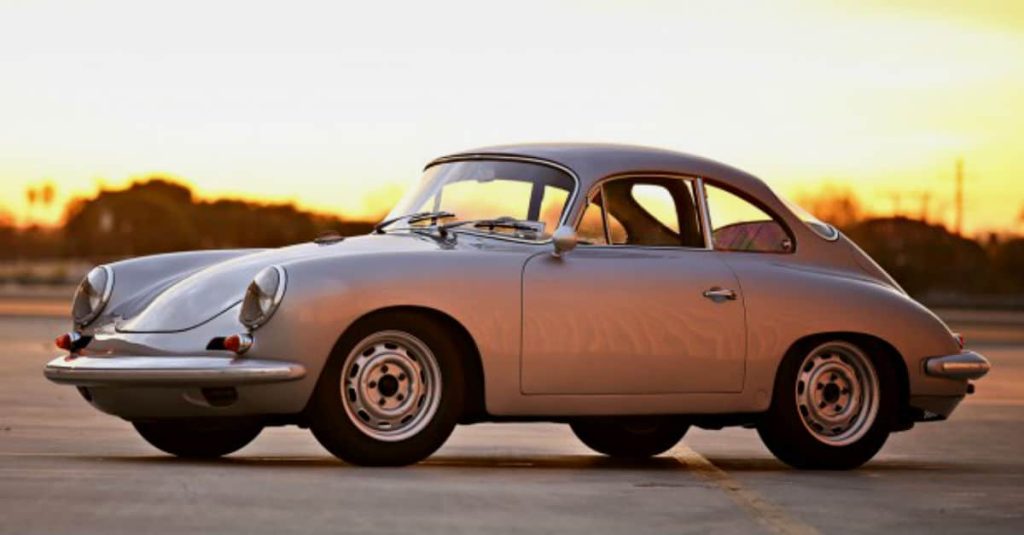 Now, the Porsche 356 was known as the cream of the racing crop back when it was launched. Also, this car is one among the infamous 15 Porsches that Jerry sold at an auction. You need not feel sorry for him since he still has a lot of Porsches.
1994 Porsche 964 Turbo 3.6 S Flachbau
This Porsche is a rare model. Jerry's 1994 Porsche 964 911 Turbo 3.6 S Flachbau is among the unique 911 variants that came straight out of Stuttgart in the 90s. Not only is it a very rare Porsche that Seinfeld owns, but it is also one of the modern ones in his possession.
There were very few of these in production, and the specifications of this car are on a whole new level. We all know how the performance of the 911 has been the benchmark. This Porsche model is actually an evolution of that, thanks to its special-edition turbo and relatively lighter weight distribution.
1960 Volkswagen Beetle
Yes, Jerry has a 1960 Volkswagen Beetle. Technically, it was a part of his collection. You'll also notice that he's famous for having a collection of showy cars. He doesn't have the car now since it was sold at an auction. We guess for the price at which the car was sold.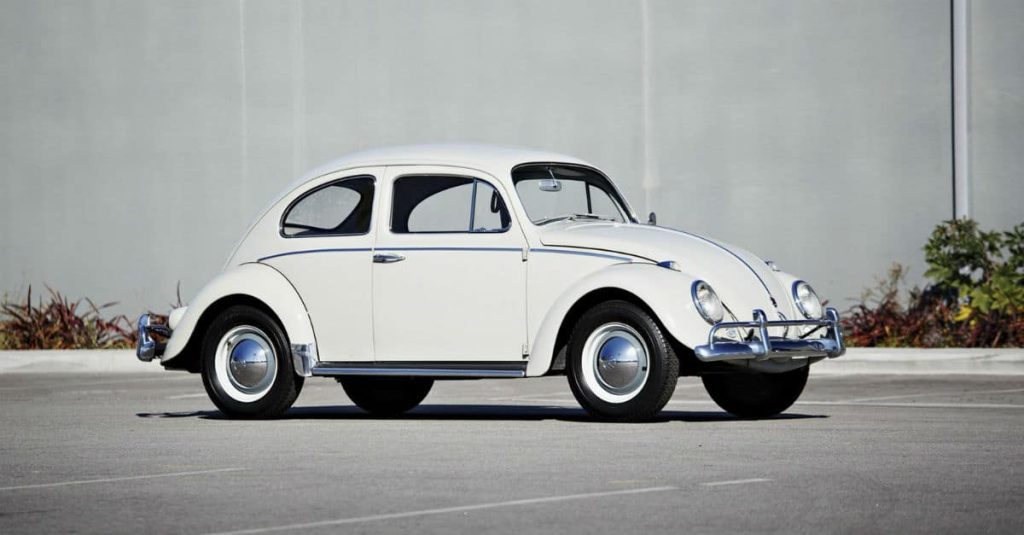 The expected price was $30,000, but his vintage Beetle sold for a whopping $121,000. It was a reasonable price since he auctioned some of his favorite cars for charity. However, this car was definitely the highlight of the event.
BMW 300 Isetta
Do you remember when Jerry climbed into a relatively small BMW Isetta 300 but had trouble getting out of it? For those who don't remember it, this incident occurred in West Village in New York City on a Wednesday afternoon.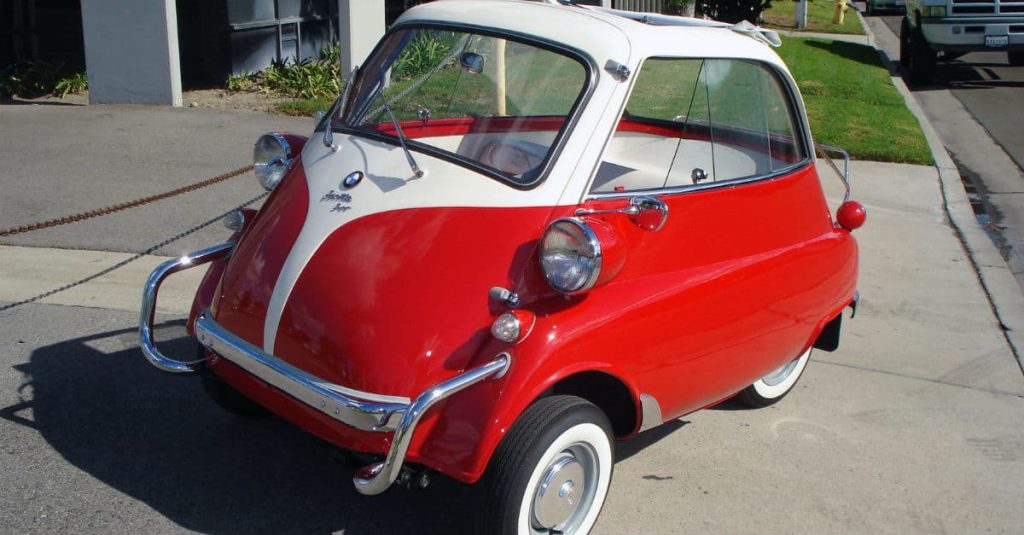 That was quite a show for the people watching it, the funniest part being him trying to climb out of the tiny three-wheeled BMW. If you haven't watched the incident, Google' Jerry Seinfeld BMW Isetta 300′ to see some hilarious images!
1964 Volkswagen Camper "EZ Camper" conversion
Jerry's 1964 Volkswagen Camper "EZ Camper" is another car from Seinfeld's auction sales. The car was sold for a hefty price of $99,999. Here's a fact though; amongst his auctioned vehicles, this car was the least expensive from the collection.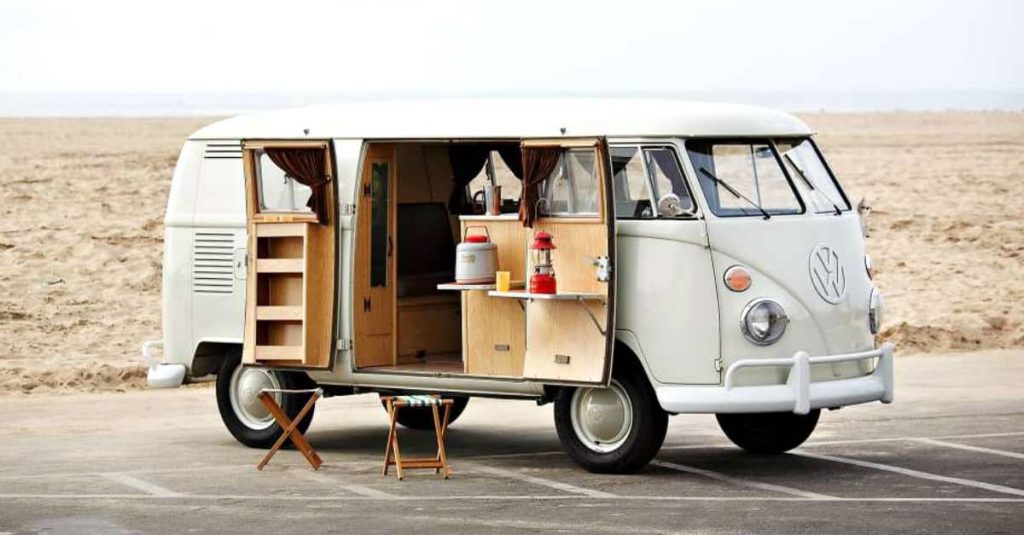 Jerry said that he drove his kids in the car when they were little. Maybe that would have increased the value by a few grand. The Camper is one of the two Volkswagen cars that were sold at this auction. The other car is his 1964 Beetle.
1957 Fiat 500
Here is another small car from Jerry's vintage car collection. It has a minimalistic design, which Seinfeld loves. Interestingly, this car is one of the first city cars that was ever built. It's not so high on performance since it only has a top speed of 53mph.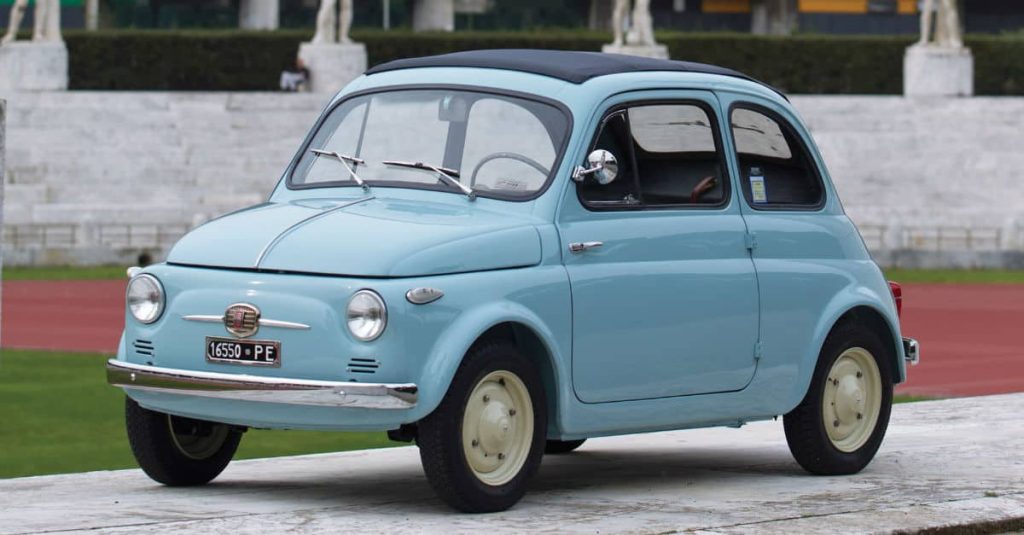 But, vintage car keepers like Seinfeld don't keep these cars for performance. It's instead kept for its appeal and basic engines. It also seems like the 53mph top speed works just fine for Jerry. Jerry doesn't work on these vehicles. Instead, he has a team in New York in a three-story underground warehouse!
1964 MORGAN PLUS 4
Back in the day, Morgan Motor Company wanted to make a car with more power than its competitors. So, they revamped their previous model. But, there have been many more revivals since then. Jerry Seinfeld used this car in the latest installment of Comedians in Cars Getting Coffee.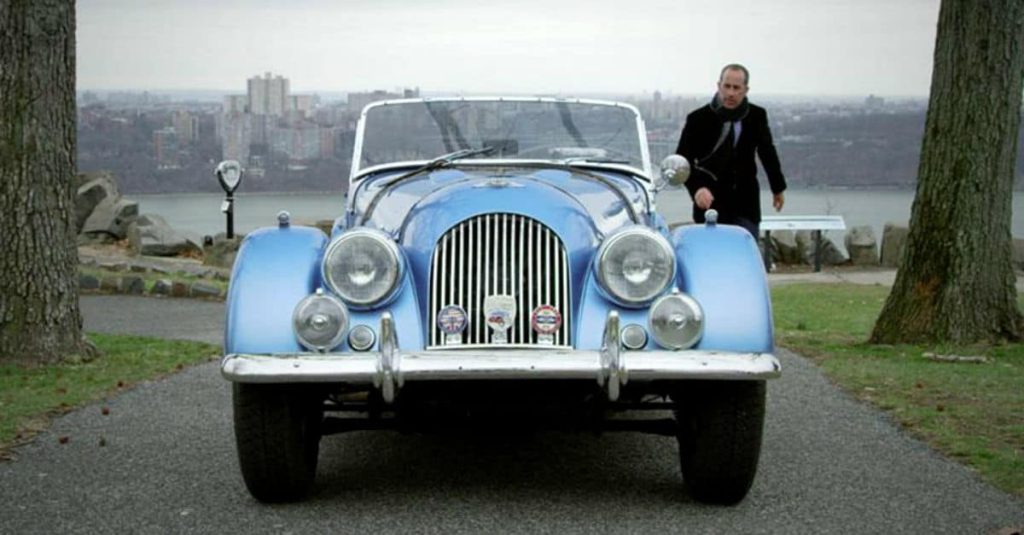 For those who haven't seen it, Jerry Seinfeld took Stephen Colbert for a ride in this vintage beauty. It had an ash wood frame with a 105 hp engine and a 4-speed manual gearbox. In that episode, they both take turns driving the car to and from their breakfast place.
1958 Cadillac Eldorado Seville
We all know that Jerry hosts the show Comedians in Cars Getting Coffee. In one particular episode that features Don Rickles, they showed off Seinfeld's 1958 Cadillac Eldorado Seville. Other than him, some famous people also owned this vintage beauty, including Ronald Regan, Frank Sinatra, and Billy Graham.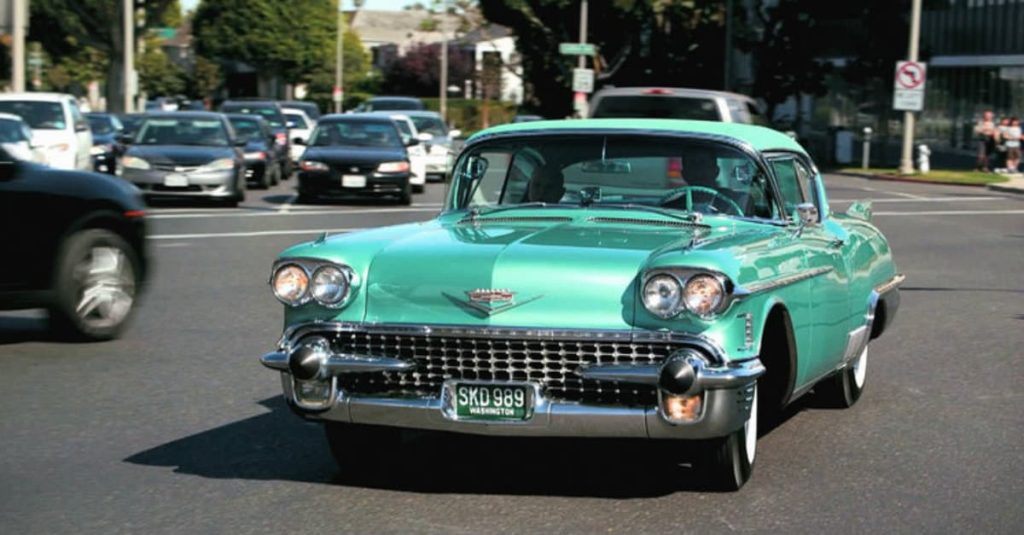 It has a retro green interior, which is indeed pretty beautiful. It also has a V8 engine that nets around 335 hp. This car shoots from 0-60mph in a matter of six seconds. Well, this car proves that Jerry doesn't only have German vehicles. Instead, he also has some great domestic ones.
1970 Porsche 911S
Jerry's Porsche collection is in a three-story place that used to be used for a plumbing business in New York. Now, although he has sold some of his cars, he still has around 50 Porsches, one of which is the 1970 Porsche 911s.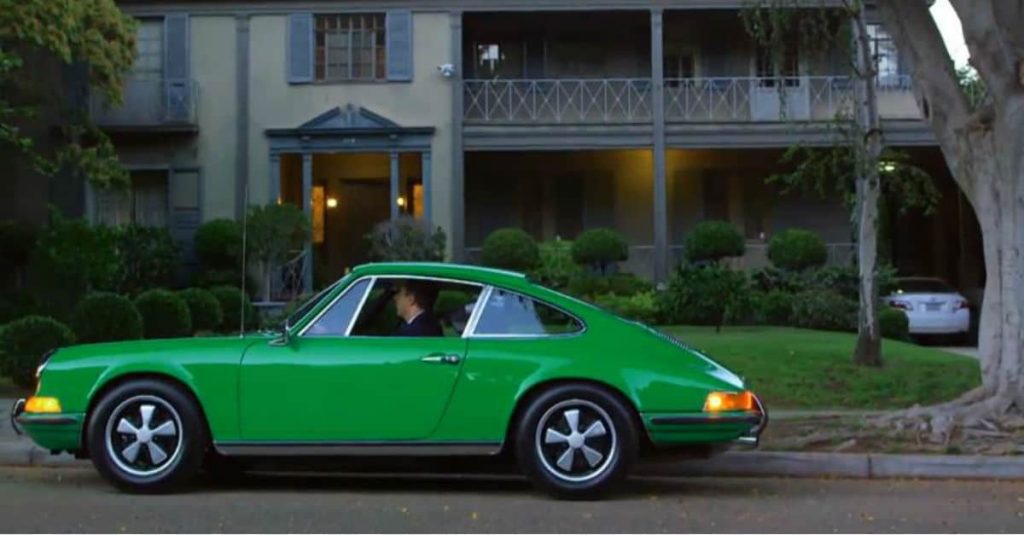 It is a solid collector staple, and it has a value range from $37,000-$58,000. Here's a fact: Even Jay Leno has one of these! All in all, the 1970 Porsche 911S is an honest sports car with a gorgeous design that greatly suits it.
1957 Fiat 500
We know that we have talked about Jerry Seinfeld owning a 1957 Fiat 500, but this car is different in our defense! Unlike the one that we saw earlier, this car has no top. Instead, it has an adorable fabric roof on the top.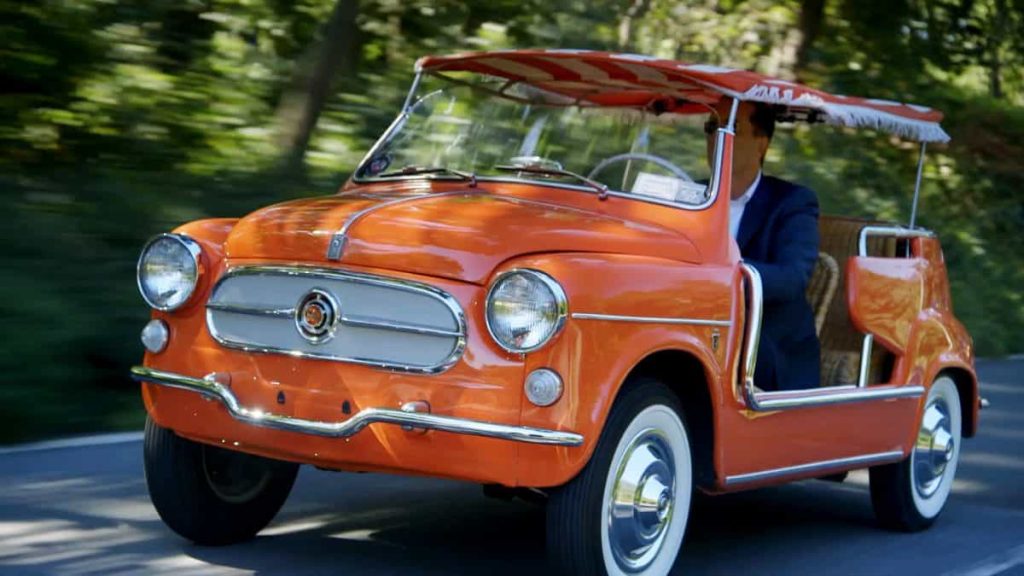 It does a great job of protecting our heads from the sun. This car offers more of an open concept feel. Also, this Fiat 500 was produced from 1957-1975. Although this car has a negligible amount of damage on it, it's a part of his collection to this day!
1949 Porsche 356
Here is another Porsche car that both Jerry Seinfeld and Jay Leno own. They both are indeed avid Porsche aficionados. Therefore, it isn't a massive surprise that he took the denim chin for a spin in this car. How great is that!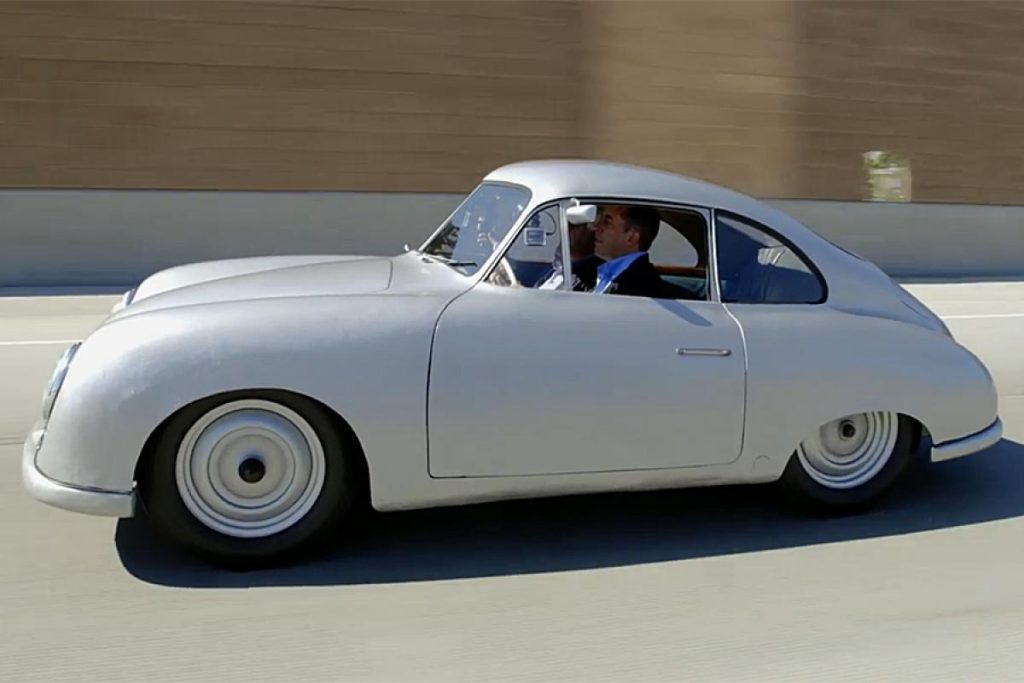 It must've been a sight for sore eyes, seeing two comedic legends cruising around the streets of LA. Here's an interesting fact: This car was the 40th car built by the factory in Gmund, Austria. Also, each main body panel was hand-hammered into its final shape, so Jerry's car has all the original parts!
1964 Porsche 911
Seinfeld indeed has numerous variations of Porsche 911s, but the base 911 is undoubtedly among his personal favorites. And why wouldn't it be? It's a classic among all the classics! Jerry found this car in 1996 when it was owned by Ferry Porsche, the son of the Porsche founder.
Many people call this car the pinnacle of driving, and we can't agree more with them. It is almost like the car is screaming at you to drive it. Also, it has such a simple design, which also gives out a comfortable vibe.
2011 Porsche 997 Speedster
After looking at this car, we can say that Seinfeld does collect modern Porsche models. The 2011 Porsche 997 Speedster was produced limitedly to reinvigorate Porsche. Although it had many style changes, only 356 copies of this car were made worldwide.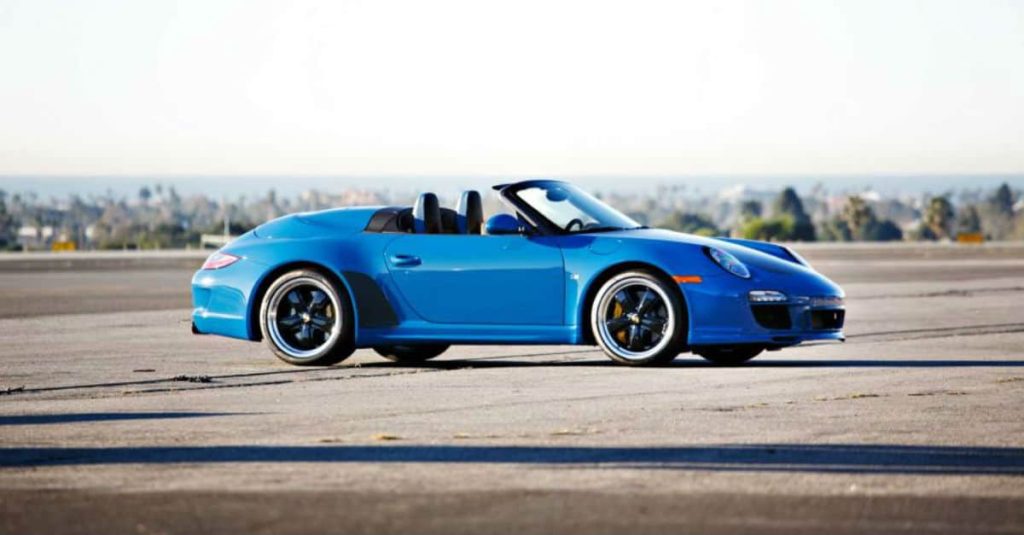 Performance-wise, the 2011 Porsche 997 Speedster is pretty fast for a sports car. The exterior is gorgeous, and a functional interior mirrors it. Even the trunk space is ample. Don't take it lightly, though, since it has the potential to burn some serious rubber on the track.
1964 Aston Martin DB5 Coupe
Seinfeld has so many cars. It's apparent that he doesn't drive as much as he collects cars. That's probably the reason why Jerry owns a 1964 Aston Martin DB5 Coupe. It was featured on his comedy series in the episode where Julia Louis Dreyfus was the guest.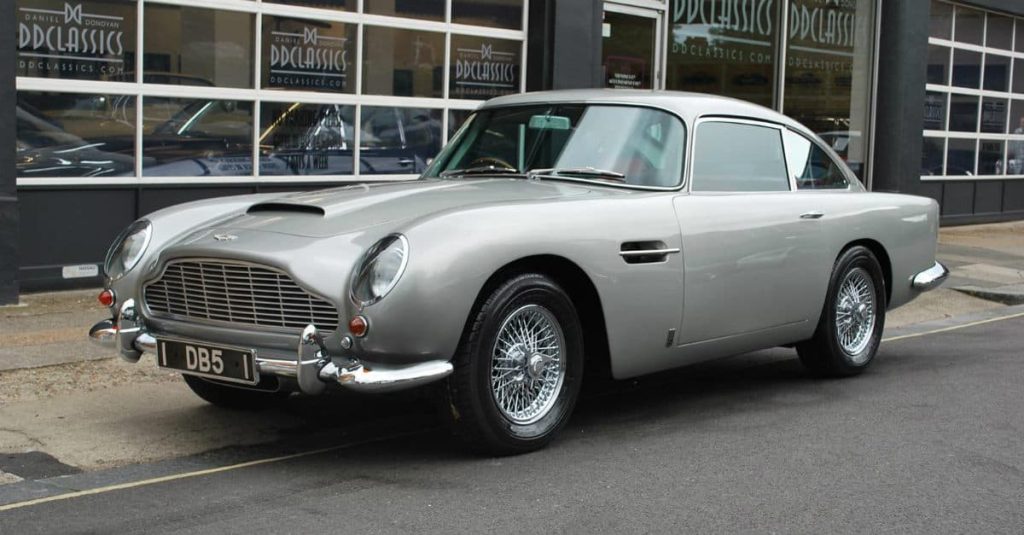 We believe that she was lucky to get a ride in town in this car. For those who don't know what's so special about it, one, it almost costs around $1.25 million and two, it's the Bond mobile! On the contrary, it suits her since she could be a real-life Bond girl.
1983 Porsche 959
If you lived in the 90s and wanted to have a Porsche that nobody else could even touch, this car is the one you should've bought. The look of this car screams a successful Wall Street broker. The 1983 Porsche 959 indeed defines the brand.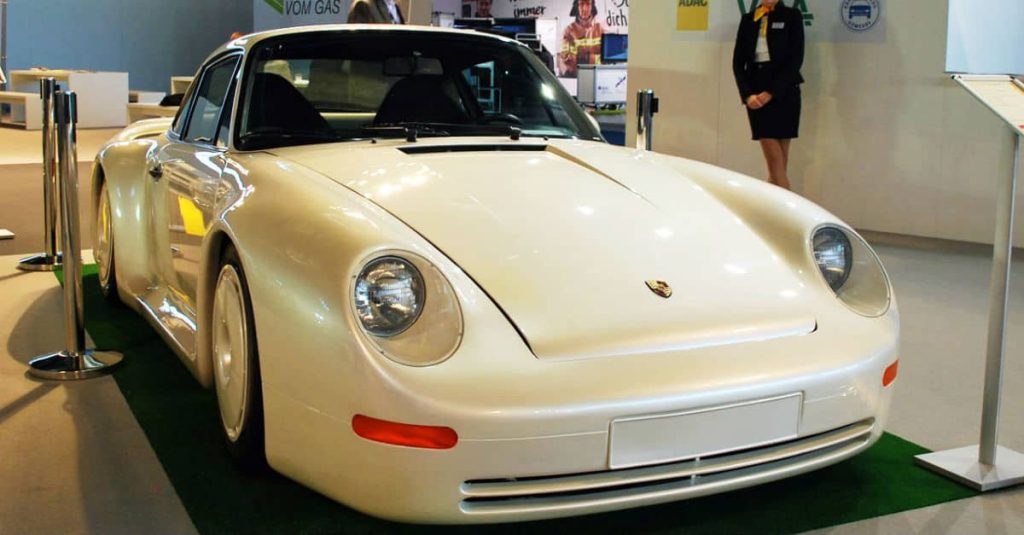 Although it was designed as a concept vehicle, it was modified just enough to be street legal. Rumor has it that Bill Gates waited for almost ten years to get one of these for himself. This car looked pretty different from what Porsche was selling at that time.
1955 Mercedes-Benz 300SL Gullwing
Seinfeld's 1955 Mercedes-Benz 300SL Gullwing is among his most prized collections, with a value of a whopping $4.62 million. Very few car collectors in the USA have one of these because of its price. Lorne Michael did well since he scored a ride in this one.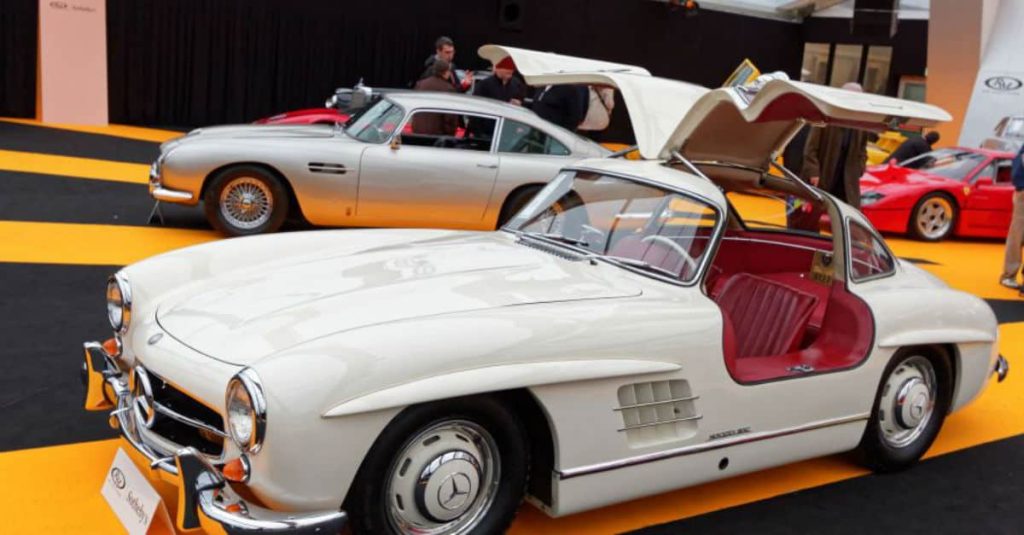 The design of this car is that of a typical Mercedes, and its performance is well above average. Speed isn't why authentic car collectors have this car. It's more about its authenticity and uniqueness. This car has many features that make it stand out as a Mercedes car.
1973 Porsche 917/30 Can-Am Spyder
Can you imagine a race car that has never been raced? You don't need to anymore since Jerry even has one of those. Honestly, it is quite a record, and it is also the ultimate creation of the 917/30 series.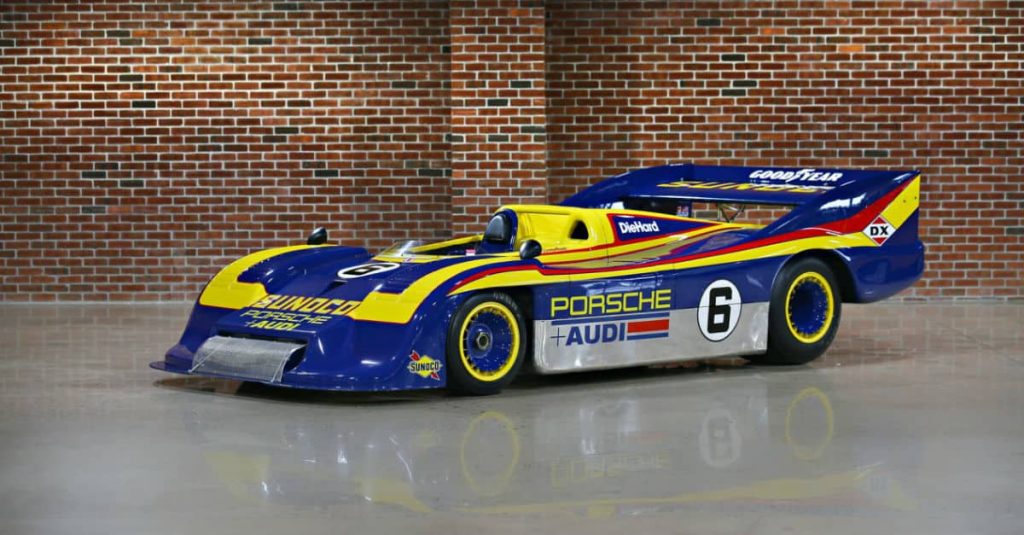 It has a flat 12 twin-turbo and a top speed of 240mph. The engine of this beast has the potential to generate 1,500 hp, but it was dialed back to 1,100 hp for racing performance. But, this decision wasn't so helpful for Jerry since his car hasn't raced.
1973 Porsche 911 Carrera RS
Although most of the cars that were featured in Seinfeld's Comedians in Cars Getting Coffee were unique to Jerry, there was the 1973 Porsche 911 Carrera RS. He called this car a deadman's car as he bought it from the estate of a man who had passed away.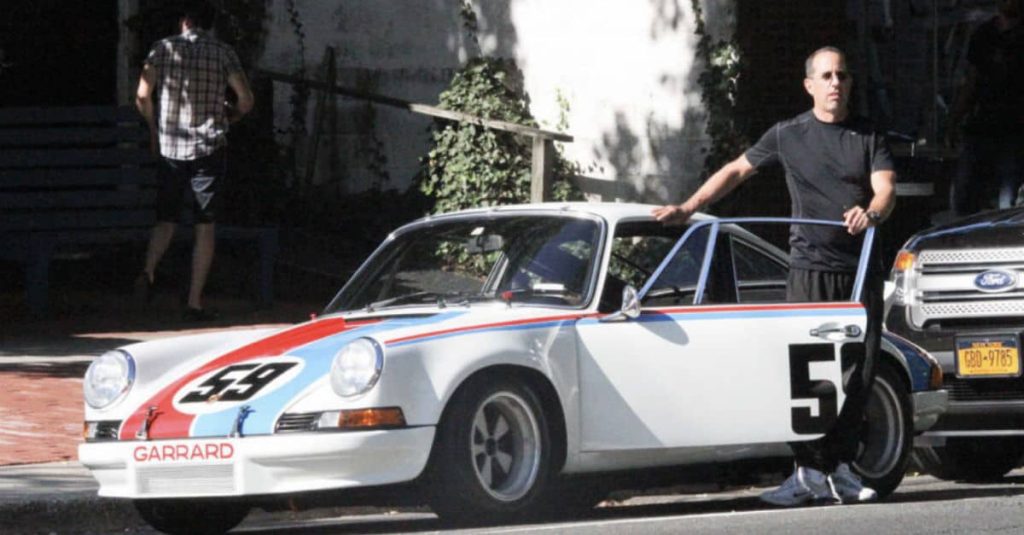 No. Jerry didn't buy it from there. The person who he bought it from had purchased it from the estate of a man who had died. Then, that person intended to own that car until he died. Jerry bought it after that.
1955 Porsche 550 RS
Jerry's 1955 Porsche 550 RS is one of the only 70 cars that were manufactured that year. Another one of these was driven by James Dean when he was severely injured. It is worth a whopping $6 million, which probably makes it Seinfeld's most valued car.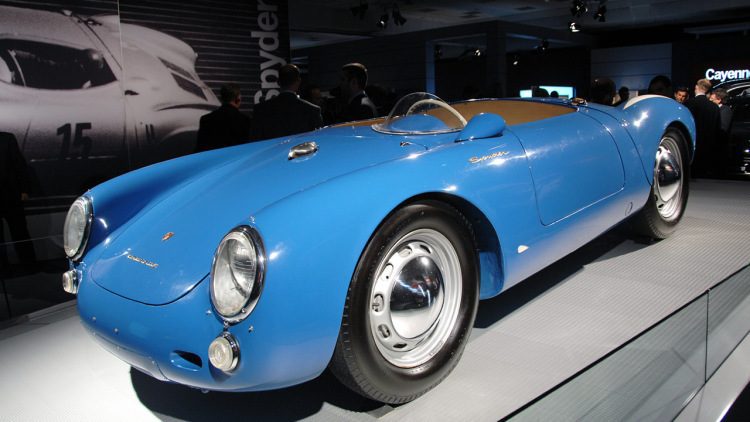 Jerry also allowed this car to be exhibited at the 2008 LA Auto Show. The top speed of this car is around 140mph. Before it was released, this car was raced in the 1954 Mille Miglia race, which was from Brescia to Rome.
1962 Volkswagen Bus
The Volkswagen Bus is undoubtedly an influential and iconic car of the sixties, and Seinfeld purchased it at the time of his reunion with Micheal Richard. This vehicle combines a van, a bus, and a pickup truck all in one.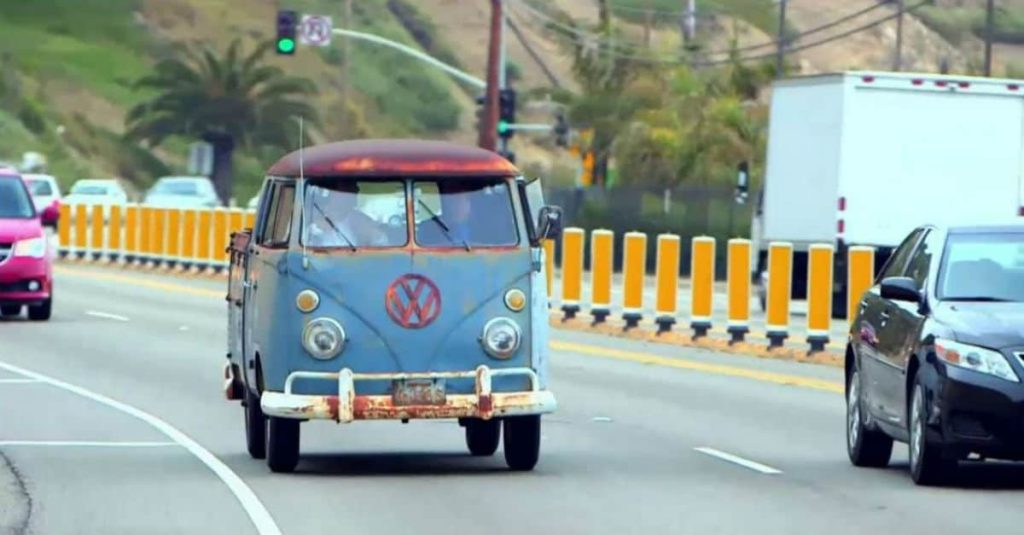 Although the outside of this vintage wonder is rusty and worn, the inside boasts new tech features, like duct tape! However, you should check out the back of the van. Wow, that's another one among the many rides that Jerry has.
1971 Ferrari 365 GTB/4 Daytona
It's not every day when your buddy comes to pick you up in his Ferrari that costs a quarter of a million. Not every day for us, but that's actually the case for Amy Schumer because Jerry did take her for a ride in an episode of Comedians in Cars Getting Coffee.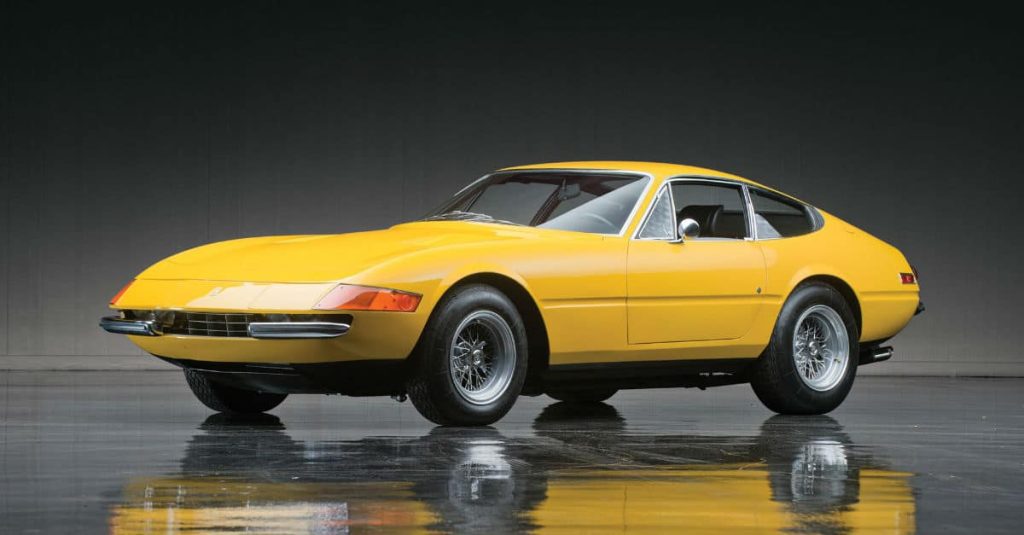 Many say that this vintage beast scared the living daylights out of Amy Schumer. The car looks great, and it's all fun and games until you accelerate the vehicle. It has a bored-out Colombo V12 engine, after all!
1969 Lamborghini Miura
The 1969 Lamborghini Miura is widely considered to be one of the most beautiful cars that have ever been made. Seinfeld doesn't have many Lamborghinis, but his 1969 Miura stands out from his other cars. It was designed to be a track car, and it outperforms in every aspect.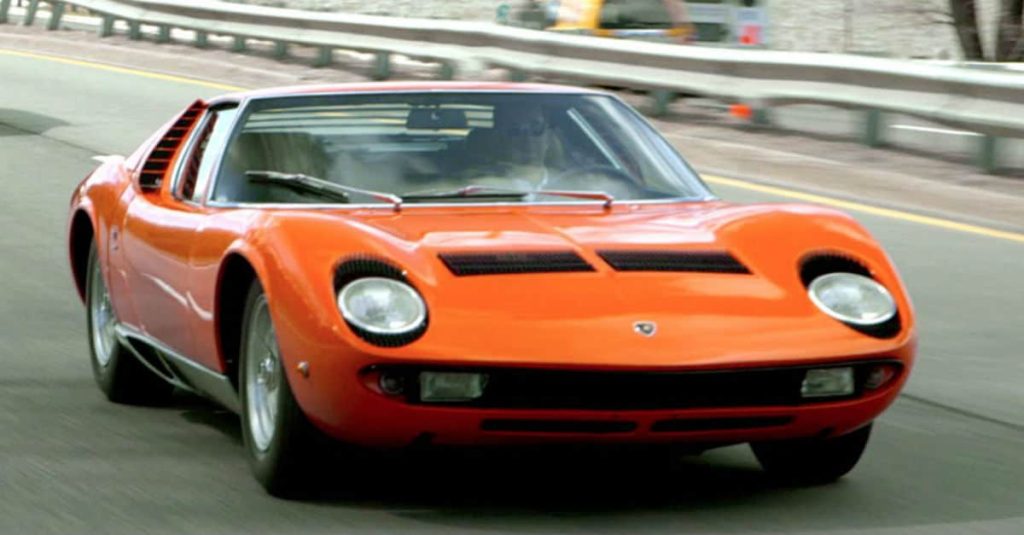 It has a long sloping body with great headlights, and its interior includes plush leather seats. The car has a 3.9L V12 engine that nets 370 hp. This car also has an open-gated manual transmission. Lastly, the car is wide and spacious.
1976 Lamborghini Countach
The 1976 Lamborghini Countach is another unique car that both Jay Leno and Jerry Seinfeld own. It's a pretty unique car, and it still stands out. It has a powerful V12 engine and a very lean and mean build.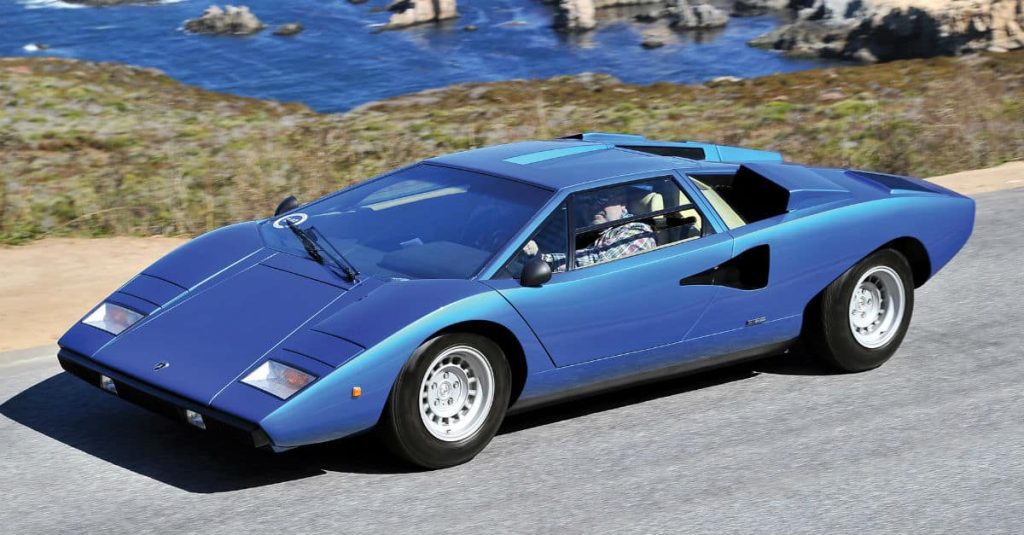 Seinfeld's 1976 Lamborghini Countach was featured in an episode of Comedians in Cars Getting Coffee. Guess who the guest was: Jim Carrey! Seinfeld has kept this car in immaculate condition, and the car has a pretty high value as of now.
1997 Porsche 993 Cup 3.8 RSR
The 1997 Porsche 993 Cup 3.8 RSR is a car that has managed to keep the same styling of the 911 but into a new generation. Jerry's Porsche 993 is one of the most special Porsches in his Porsche collection.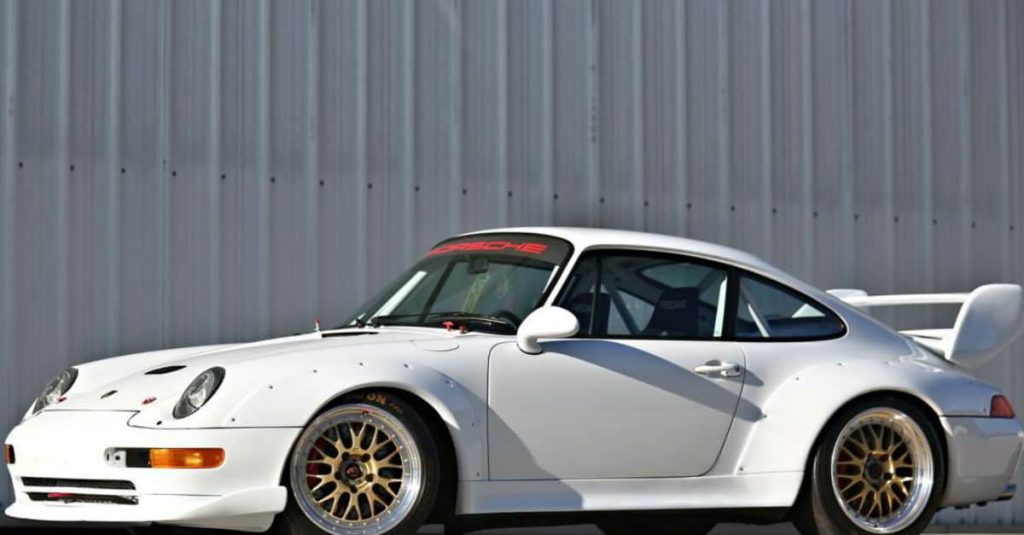 This Porsche car was the final one that was air-cooled before Porsche switched to water cooling the following year. Thus, it boasts the latest evolution of the company's naturally aspirated engines. It is dressed to impress, and it's indeed a bucket list car that shouldn't be ignored.
1990 Porsche 962C
Jerry's 1990 Porsche 962C was one of the 16 Porsches that he took to auction, and its estimated value was $1.5-$2 million. The car was sold for $1.65 million. It is one of the essential models in endurance racing.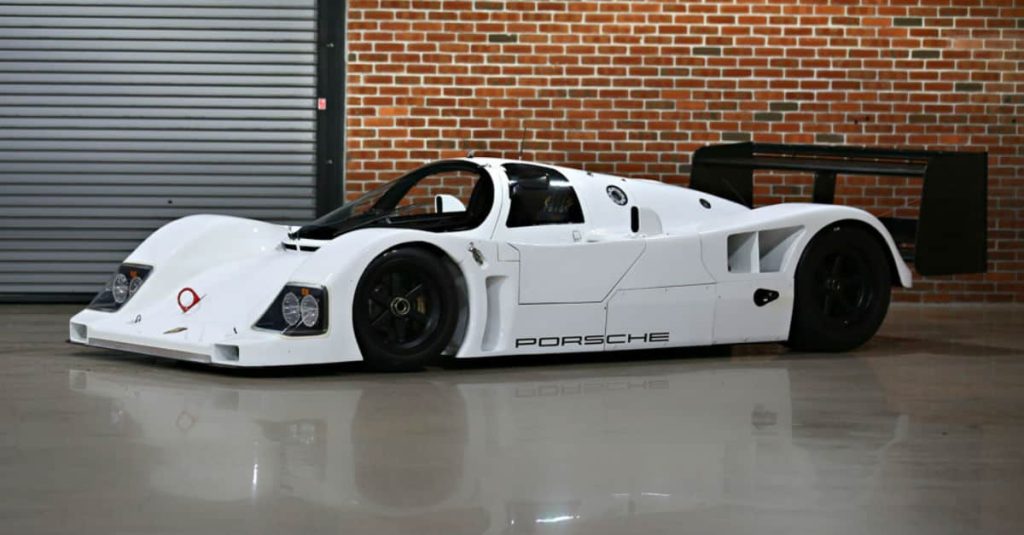 According to many, it is also the prettiest racing car ever. You surely don't need livery for this car, since it is so fierce. Here's a fact: Jerry bought this car from Joest Racing in the early 90s, making him the car's second owner.