How Airbags Were Invented
By Goodness M December 30, 2021
---
The car with airbags was invented to cushion passengers from the impact of a crash. Therefore this article will outline how airbags came into existence.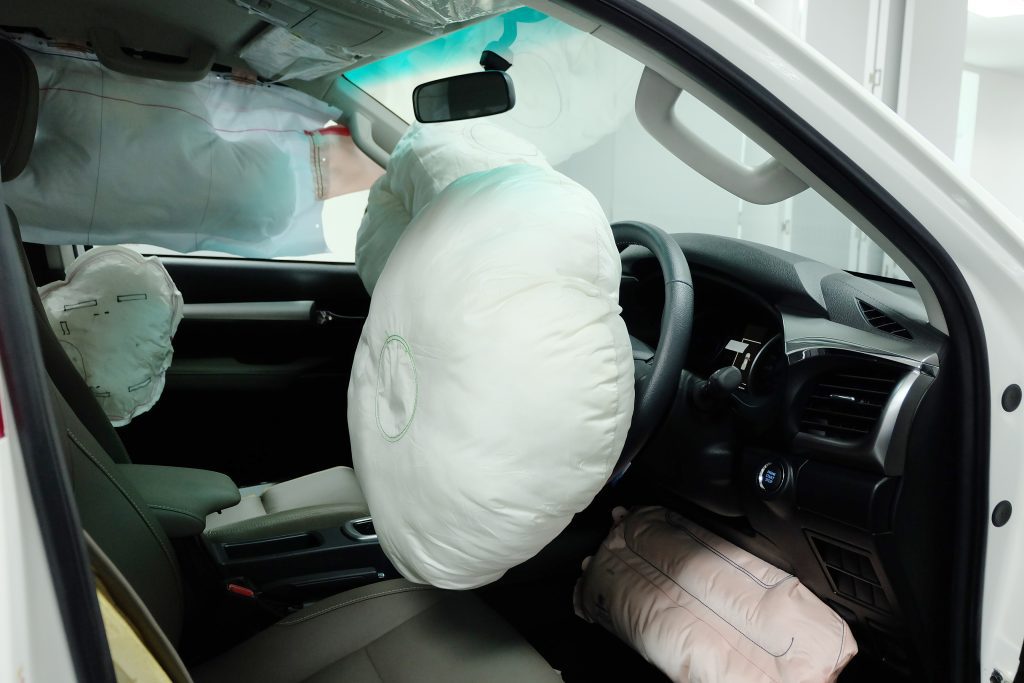 Airbag Experiments
It all began in 1952 when a retired American engineer John W.Hetrick was involved in a minor ditch crash. Hetrick and his wife shielded their child from hitting the dashboard by raising their hands in the process. No one was hurt. This minor accident prompted Hetrick to design an airbag installed in the steering wheel, dashboard, and back of the front seat for passengers in the back.

The whole concept was centered on inflating the airbag using a compressed air technique if the spring-loaded weight detects an immediate reduction of speed. However, his project hit a brick wall because of a lack of funding.

A German inventor, Walter Linderer, also came up with a concept similar to that of Hetrick. The difference was that his compressed air system relied on a bumper collision to inflate the airbag. However, researchers in the 1960s discovered that this system was slow to inflate airbags for complete safety.
Airbags Breakthrough
A breakthrough for airbags was achieved in 1967 by mechanical engineer Allen Breed. He was instrumental in making airbags with effective sensors that earned the trust of the motor manufacturing industry. They were designed to give comfort to the passenger. As a result, this motivated Mercedes-Benz to create airbags for their cars.
Government Support For Airbags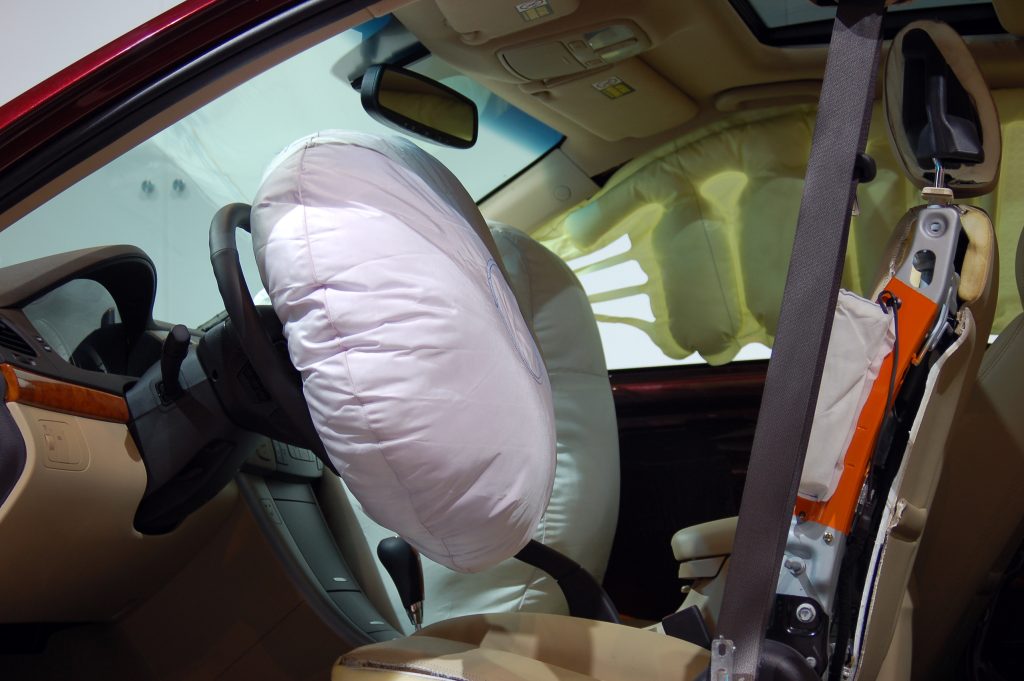 The 1960s saw a sharp rise in accident rates on American roads. The government threw its weight behind mechanisms implemented to provide safety to road users, such as installing airbags in all cars. However, General Motors opposed this motion arguing that children were at risk of suffering fatal injuries inflicted by airbags.

Nonetheless, in 1973 General Motors gave in to the government directive. Their first car to have airbags installed was the Oldsmobile Toronado. In 1991, the government enacted a law that made it mandatory for passenger cars to have airbags. According to government statistics, in 1999, airbags saved 4600 lives in road accidents.