40+ New And Soon To Be Released Cars That Are Worth Test Driving
By Aakash M November 24, 2021
---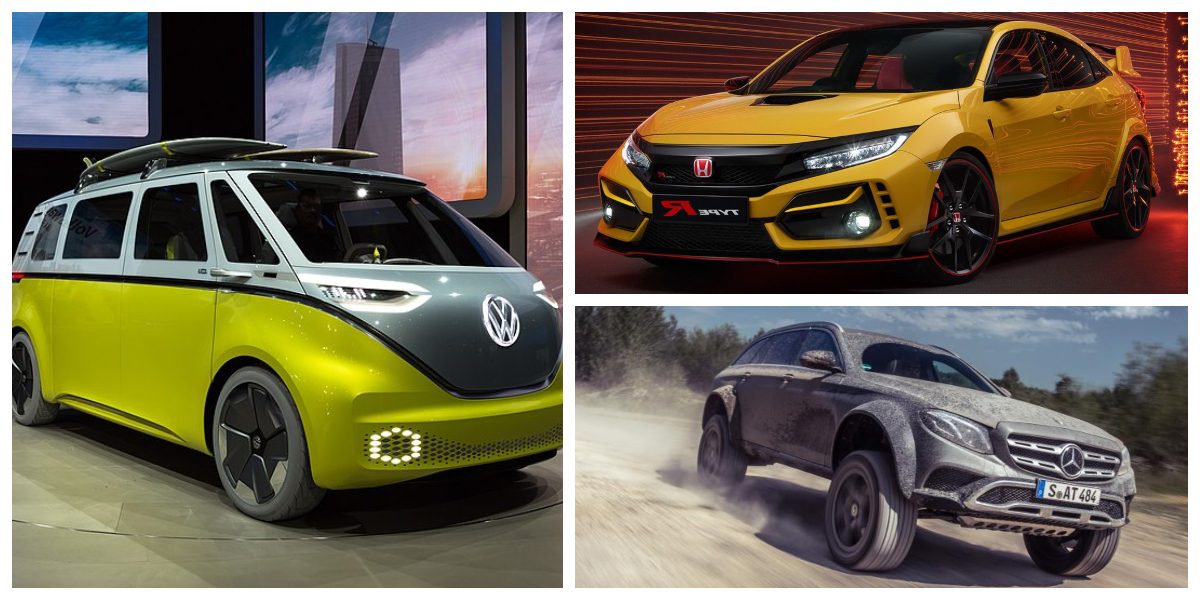 As of now, there is so much to discuss about the way SUVs took over the car market. Although there are so many new SUV models that could potentially dominate the market, there are also many other new cars that are highly anticipated. Some of these are entirely new, while some are the redesigned and refurbished models of the existing ones. Some of these cars are set to be released, while some are just in the initial design stages. However, many release dates have been pushed, delayed, and even canceled due to the ongoing pandemic. Irrespective of their dates, we are discussing these cars because these are also the vehicles that will matter, regardless of the number of crossovers. All in all, these vehicles are definitely worth the wait. So, here are 40 unique future cars that are about to release or were recently released.
2021 Hyundai Sonata N Line
Hyundai hasn't revealed a lot of detail on this car, but many believe that it will boast the brand-new 2.5L turbo-four. It is the same one that is fitted in the Kia K5 GT. Many also assume that this car will have a more aggressive look, large brakes, and better suspension tuning.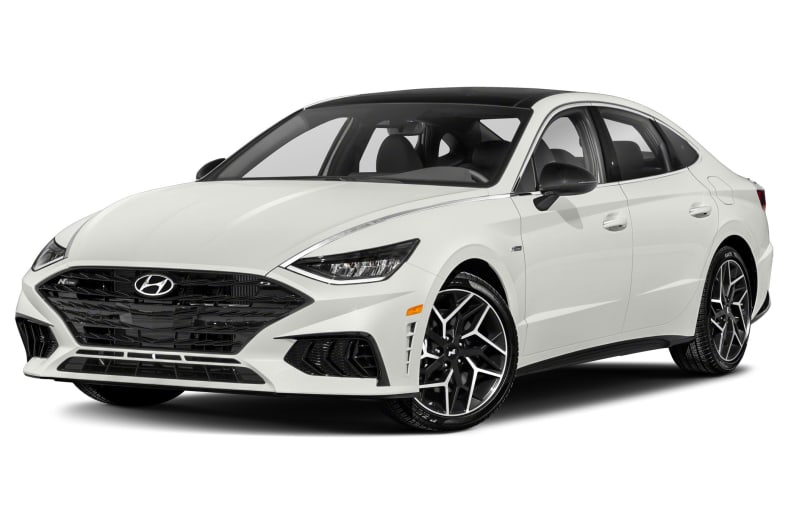 According to Hyundai, it is their most powerful Sonata ever. With a 290HP turbocharged engine and 19-inch wheels, Hyundai takes the power and handling of this car to the next level. Even its interior design and silhouette get a sporty touch with the enhancements.
Nissan Ariya
The Nissan Ariya 2021 is a compact crossover that has a maximum range of a whopping 300 miles in one charge (estimated). Five people can be seated in its two rows of seats, which means that it has a lot of room. The debut of this car in the US market is set for late 2021.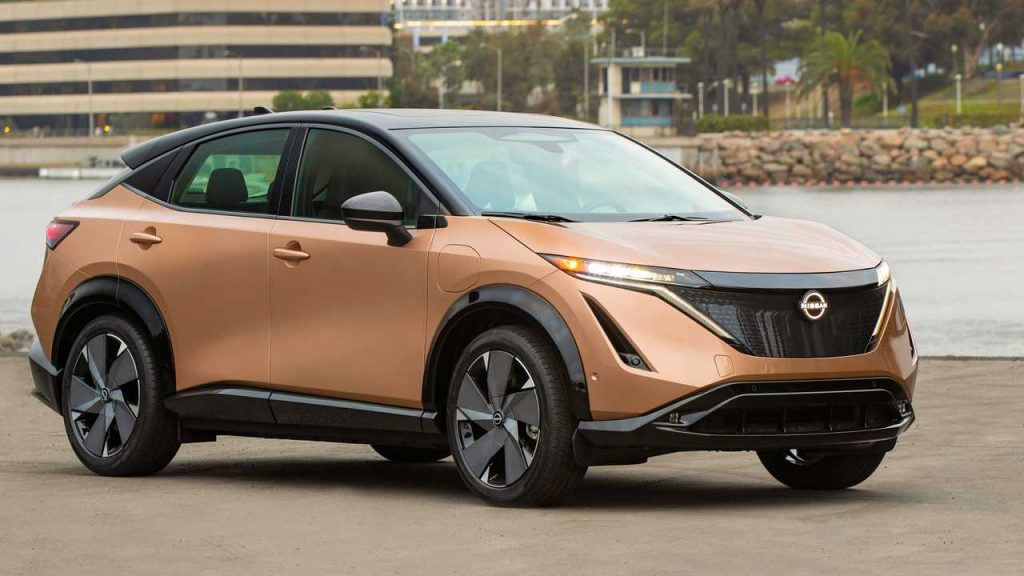 It will be available in the FWD as well as in the AWD versions. It will also feature the Combined Charging System for DC fast charges. Being one of the leading electric car manufacturers worldwide, Nissan is taking their electric cars to a whole new level with Nissan Ariya's introduction.
2021 Polestar 2
It is the second car from Volvo Polestar's electric vehicle division, and it reaches a 0-62mph speed in only 4.7 seconds with the help of a pair of electric motors. It has an estimated max range of 275 miles in one charge.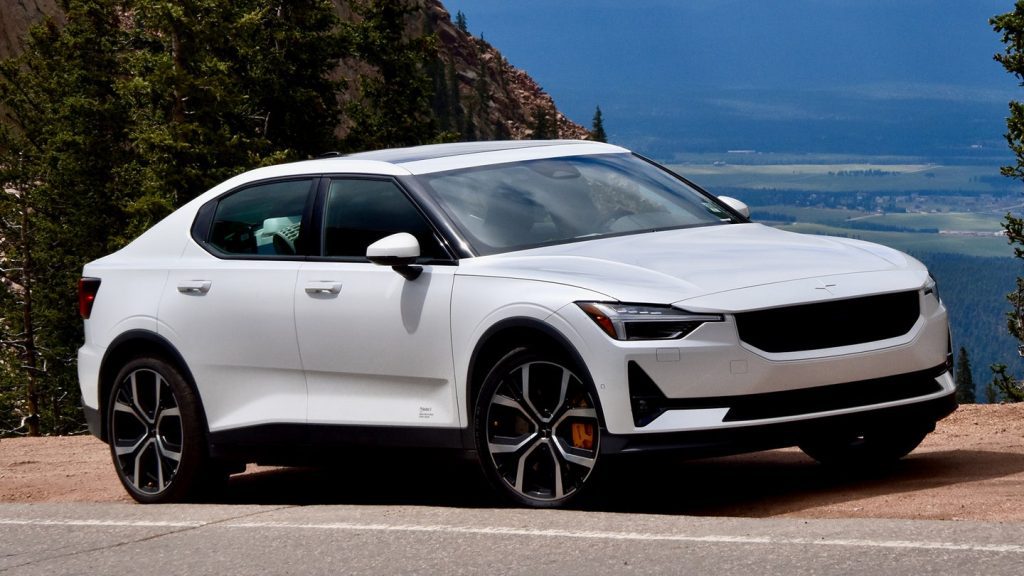 The interior design is quite minimalistic, and it has themes for different cities in the world. The 2021 Volvo Polestar 2 has a Google Voice assistant and an Android-based infotainment system that lets users download their apps from the Play Store. It accepts over-the-air updates. Thus, the software will constantly need updating.
2021 Tesla Roadster
The Tesla Roadster is an AWD vehicle that will shoot up from 0-60mph in less than two seconds! With a top speed of 250mph, it is also estimated to have a maximum range of a jaw-dropping 620 miles on one charge.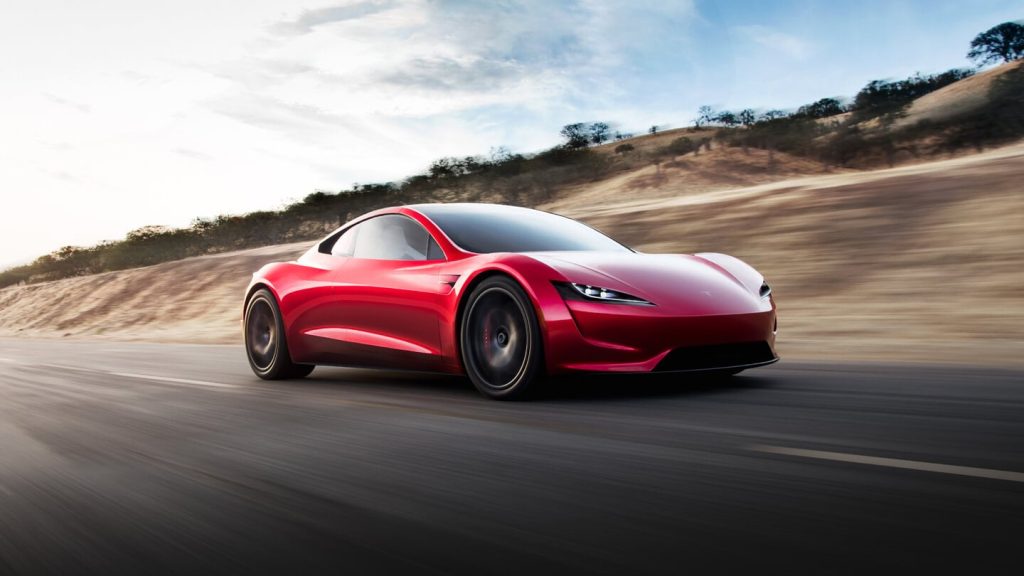 It is the original Tesla model that was sold in the USA. Now, it is set for its return with excellent overall performance. The Tesla Roadster was first shown in 2017, but there has always been a delay until the brand launches more products and expands. Thus, predicting its release is difficult.
2021 Genesis G80
The 2021 Genesis G80 has a pretty distinctive grille with twin-stripe running lights. With increased space in the back, the redesigning of this vehicle features a 14.5-inch infotainment display. It also has a 12.3-inch full-digital instrument cluster and a head-up display.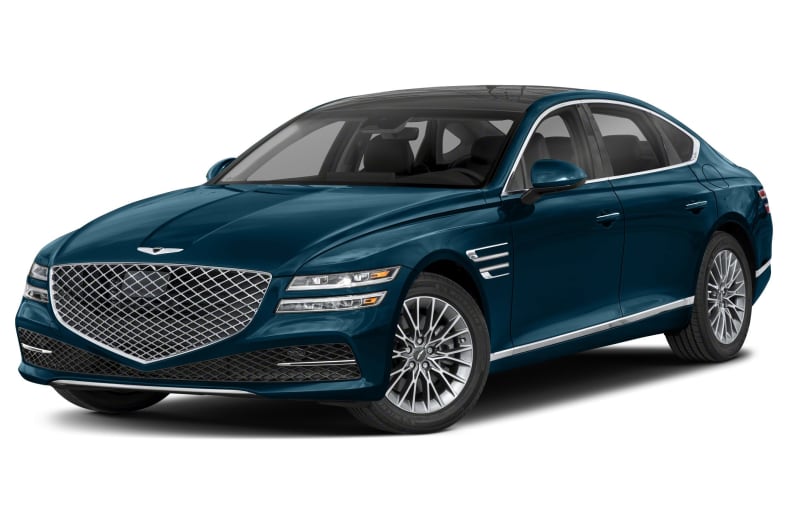 Expected to release this fall, the delivery, and sale of this car hasn't yet started. The Genesis G80 has a 300HP turbocharged 2.5L 4-cylinder and a 375HP turbocharged V6. You can opt for RWD or AWD according to your convenience.
2021 Hyundai Elantra/ Elantra Hybrid
This car will be coming with a hybrid powertrain, which is new for it. This compact sedan is following the footsteps of the redesigned 2020 Hyundai Sonata in terms of style. Depending on the model of the car, you get to choose between Apple CarPlay and Android Auto.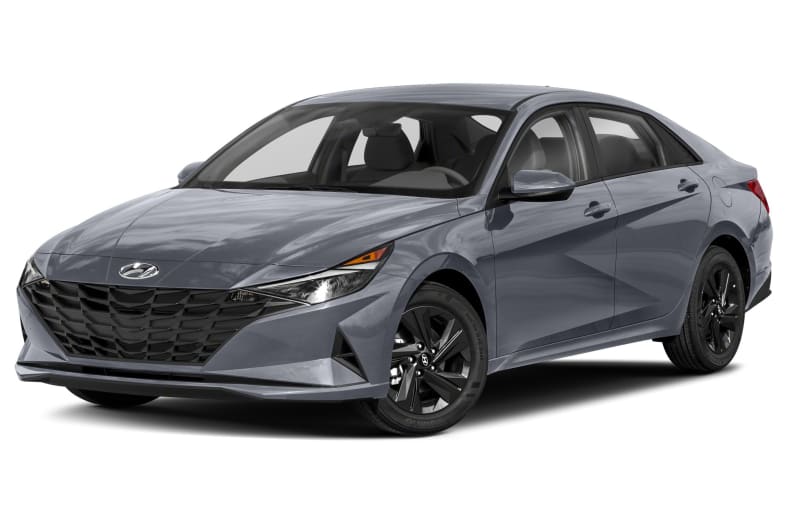 With Hyundai's phone-as-key technology, drivers can leave their car keys behind, which gives owners the chance to unlock and start the car solely with the help of their phone! The 2021 Hyundai Elantra's Bluetooth interface also lets two phones be connected at one time.
2022 Kia Sedona
With the upcoming generation of this car, Kia aims to change the perspective by making the minivan more like a crossover SUV and less like a minivan. It has sliding rear doors and driver-assist techs that make it a great multi-purpose car.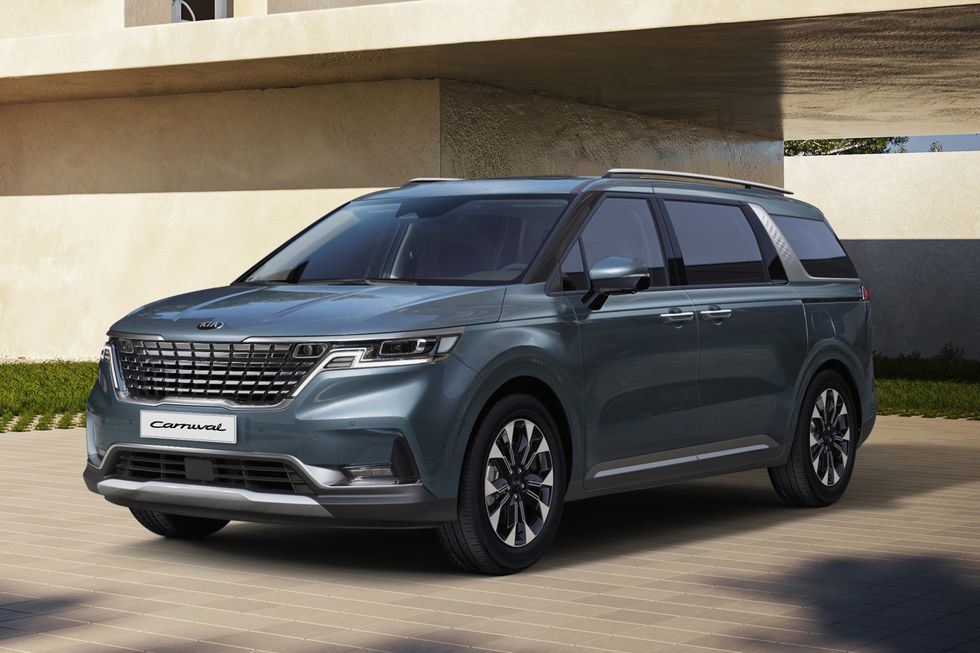 Known as Kia Carnival in the rest of the world, the Sedona is quite a descriptive name for what's there in a grand utility car. Also, the dimensions of the Kia Sedona are a tad bit larger than the existing model of the vehicle.
2021 Lexus IS
Lexus IS is the company's smallest car, and Lexus has entirely redesigned their compact sports sedan for this year. Thus, giving Lexus IS better handling, a whole new look, and the latest suite of advanced driving assistance and safety techs.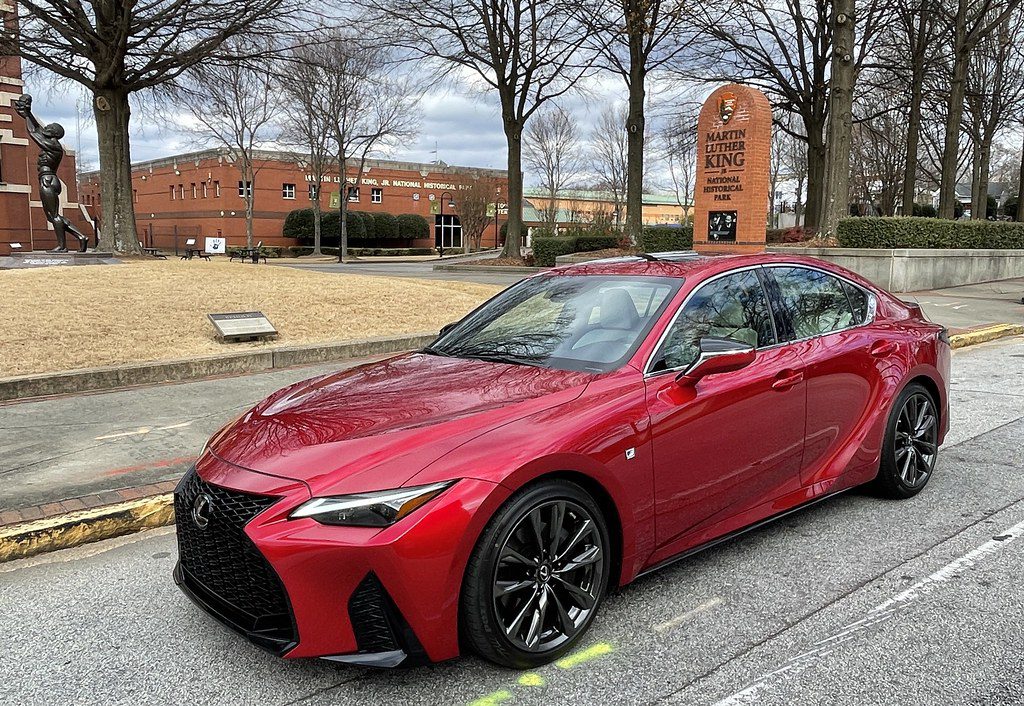 The engine in the base trim of this car is a 241HP 2L turbo-four, matching an 8-speed AT and rear-wheel-drive. Opting for the AWD version will also net a 3.5L V6, making it a 260HP. Although built only in Japan, the Lexus IS was developed in Shimoyama, Japan, Toyota's new technical center.
2021 Chrysler Pacifica AWD
Not only does the 2021 Chrysler Pacifica come with an all-wheel drive, but it also has a new look, with a more updated and athletic front-end. Also, it keeps its Stow' n Go second-row seats, even with its AWD availability.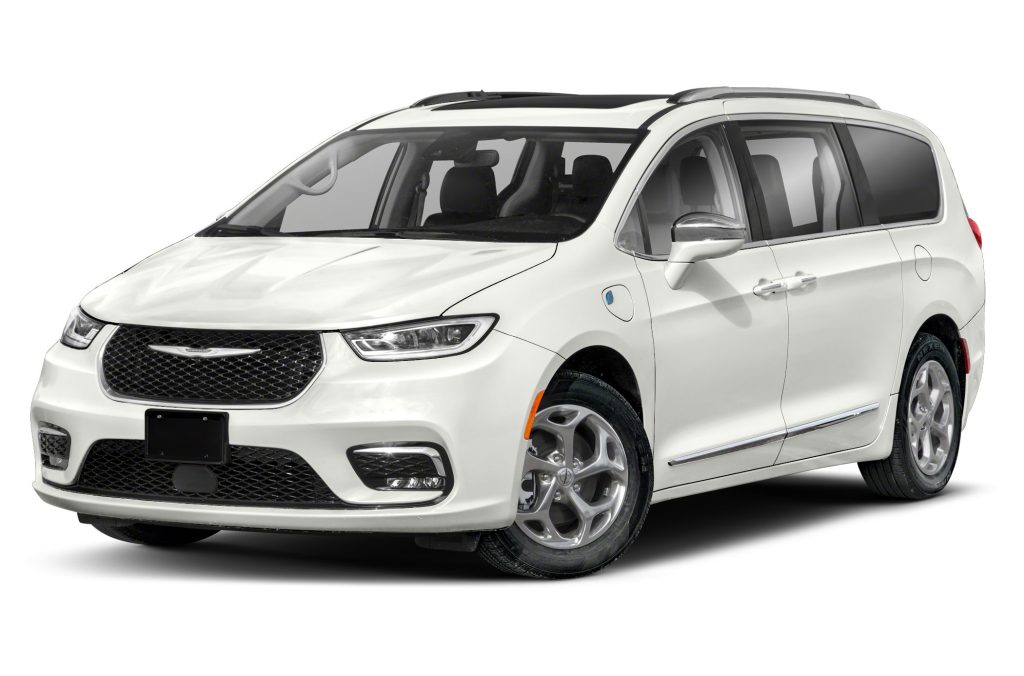 The introduction of the Chrysler Pacifica 2021 AWD changed things in the market because, for many years, the only all-wheel-drive minivan was the Toyota Sienna. Instead of being treated as a separate model line, its plug-in hybrid will be a powertrain option.
2021 Dodge Charger SRT Hellcat Redeye
The Dodge Charger SRT Hellcat Redeye is no less, with a 203mph top speed (track) and covering a quarter-mile in only 10.6 seconds. This car features the Charger's Widebody fenders with a functional hood scoop to fulfill the oxygen needs for the 6.2L V8 beast.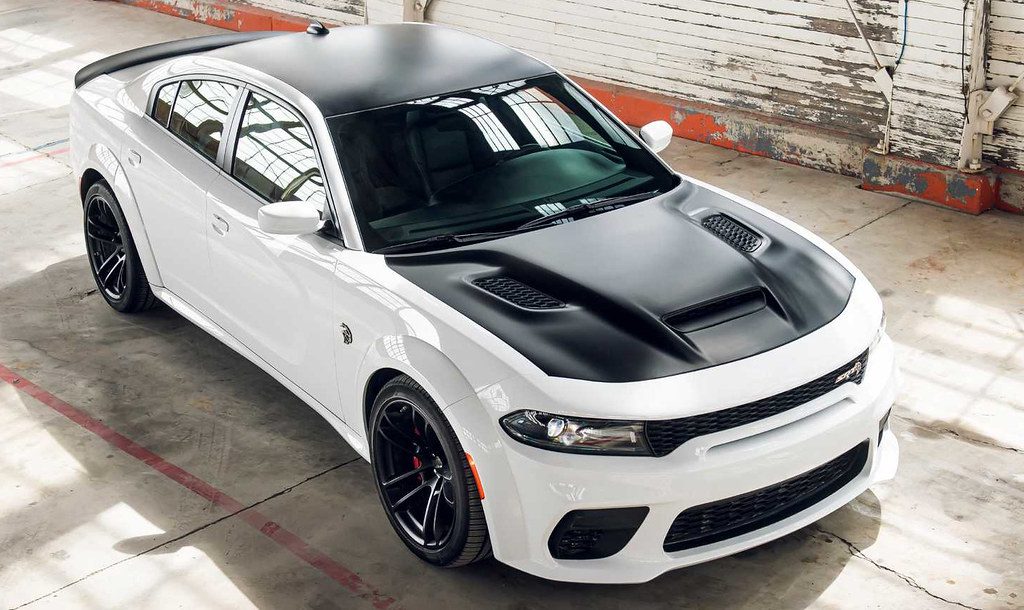 As per Dodge, at full throttle, its engine will gulp in 1.43 gallons of fuel per minute. That much gas is more than enough to propel many cars for many miles. The engine output of this car has been increased to 797HP with a 707 pound-ft of torque.
2021 Honda Civic Type R Limited Edition
This car is a street-legal but track-focused edition of the standard version. It has the same 306HP turbo-four as the standard Honda Civic Type R. It only comes in the color yellow, and only 600 copies of it will be coming to the US.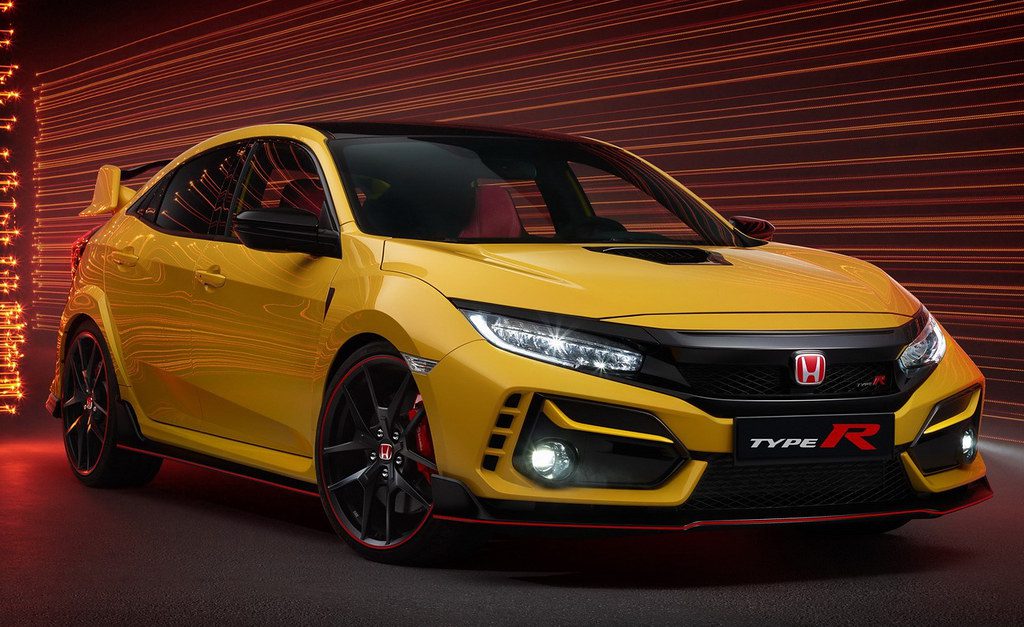 Many changes have gone into the car, and the makers have also pulled the sound insulation of it, thus, reducing 28.2 pounds off of it. Even its steering has been recalibrated, and it uses the forged BBS wheels and the Michelin Pilot Sport Cup 2 tires.
2021 Lexus LC Convertible
This car has a power-operated soft top opening in 15 seconds and closing in 16 seconds. All of it can happen until you reach the speed of 31mph. The Lexus LC Convertible has the Lexus Climate Concierge system.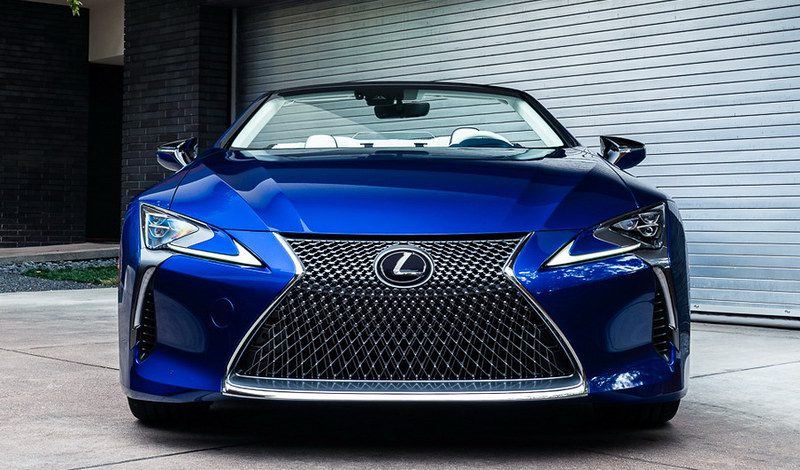 The Climate Concierge system takes care of the car's air conditioning and heating, ensuring the best conditions for the driver and the highest comfort for the passengers. This car goes from 0-60mph in 4.6 seconds.
2021 Mercedes-Benz E-Class All-Terrain
This beauty from Mercedes-Benz has a matte black body cladding with a model-specific grille. It also improves its ground clearance by using standard air suspension. The 2021 Mercedes-Benz E-Class All-Terrain has a 3L 6-cylinder engine with a mild-hybrid boost, creating 362HP.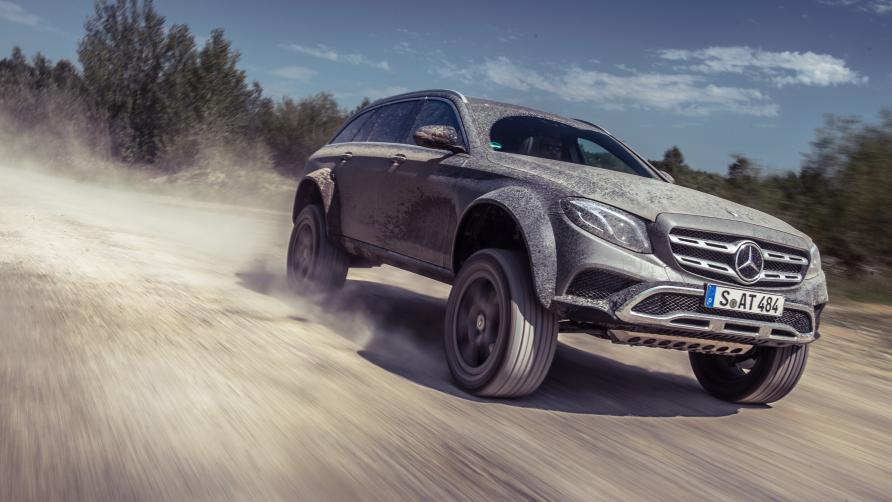 The interior of this car includes an MBUX infotainment system with a 12.3-inch infotainment screen and a 12.3-inch all-digital instrument panel display. It has the 4MATIC AWD, with 19-inch wheels for cruising through even the toughest of the roads.
2021 Mini Cooper John Works GP
This car has a 301hp 4-cylinder turbo right beneath its hood. What's notably different is the enormous rear wing at the top of the hatch. It is only one of the many aerodynamic upgrades of what seems to be the fastest and strongest production Mini ever built.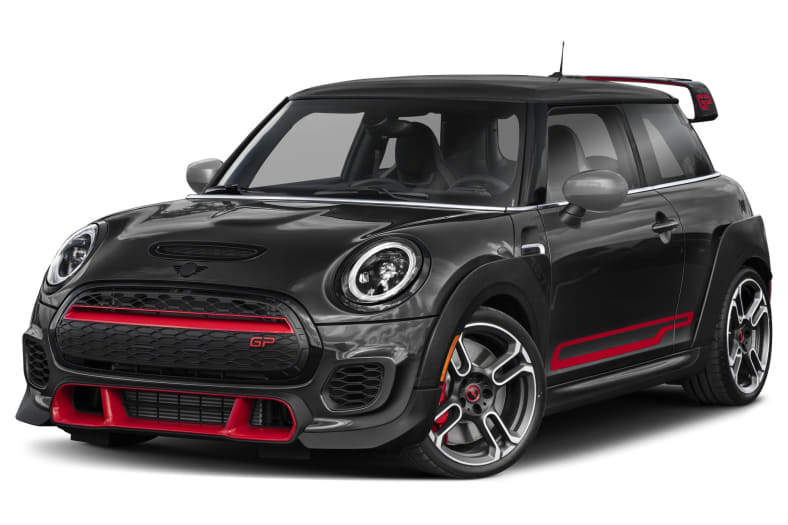 As the name suggests, this car is tuned by the racing experts of John Cooper Works. The company is only building 3000 units of this model. Mini has removed the rear seat of this front-wheel-drive car, making it a two-seater.
2021 Porsche 911 Turbo
This Porsche is a redesigned version and is powered by a twin-turbo flat-six engine producing 572hp. It has a 32hp increase as compared to the outgoing model. The Porsche 911 Turbo Coupe will shoot from 0-60mph in only 2.7 seconds, whereas the Porsche 911 Turbo Cabriolet takes 2.8 seconds.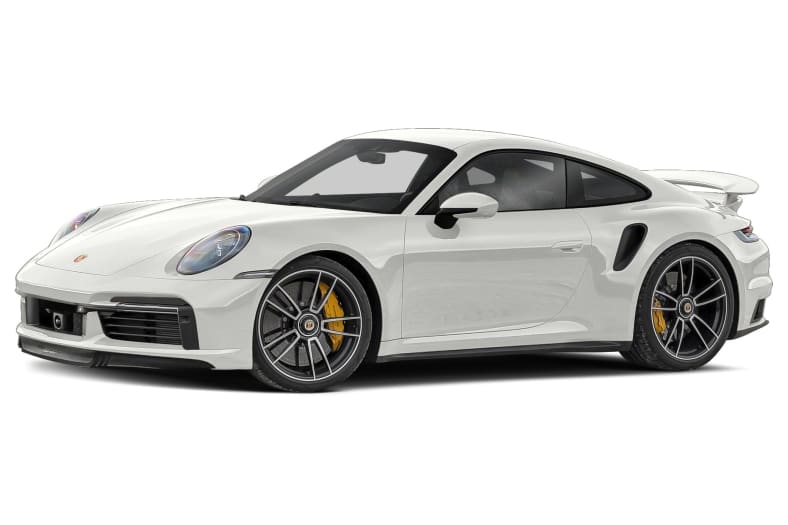 Apart from the astonishing acceleration, the 2021 Porsche 911 Turbo also shows excellent levels of cornering grip. The brakes are also pretty strong, thus, enabling it to provide optimal performance. The 8-speed dual-clutch AT is what handles the shifts of this all-wheel-drive car.
2022 Subaru WRX/ WRX STI
The 2022 Subaru WRX/WRX STI is estimated to arrive in early 2022. Rumor is that it will use a version of the Subaru Ascent's 4-cylinder turbocharged engine that nets a 400hp. Since Subaru has a signature symmetrical AWD, that will continue to be the standard.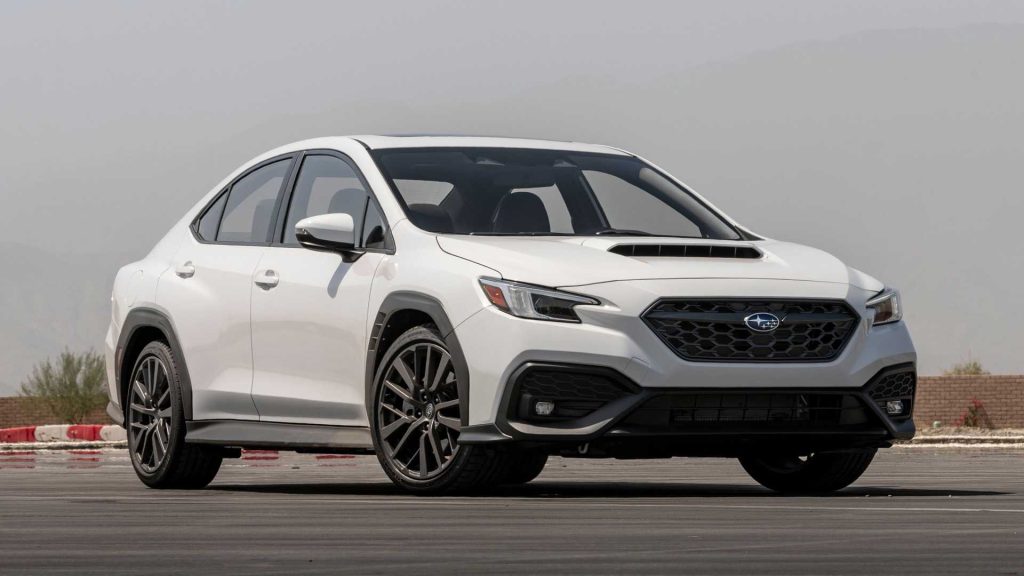 We can expect this car to adapt many things from the 2018 Subaru Viziv Concept. The 2022 Subaru WRX/ WRX STI is among those cars that have witnessed a considerable delay because of the COVID-19 pandemic. It is set to arrive in early 2022.
2022 Toyota GR Corolla
Predicted to arrive in late 2022, the Toyota GR Corolla will allegedly adopt the 1.6L 3-cylinder turbocharged engine with an AWD system. It will pump out around 257hp and 266 pound-ft of torque. It is also estimated to come with a 5-door hatchback body.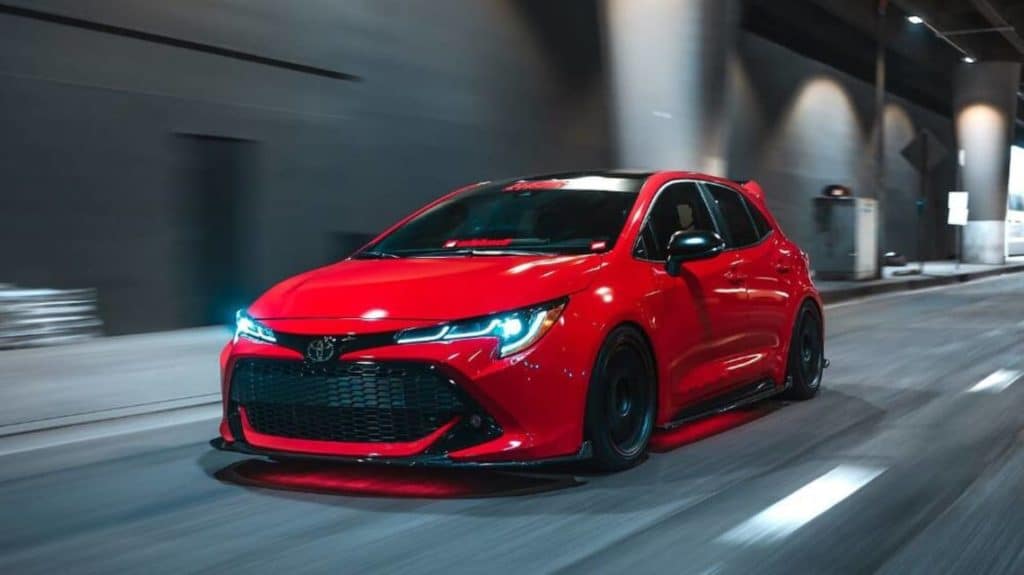 This car has a six-speed manual transmission. Furthermore, this car would also supposedly join the GR Supra and the GR86 in Toyota's performance lineup. However, all of these are only rumors and alleged predictions and assumptions. Therefore, we need to wait and see what Toyota brings for its potential buyers.
Chevrolet Corvette Z06
Releasing in the 2023 model year, the Chevrolet Corvette Z06 has a mighty machine, sporting a V8, netting more than 600hp. It sounds pretty dreamy until you look at the 2020 Chevy Corvette Stingray, with its 6.2L V8, making 495hp.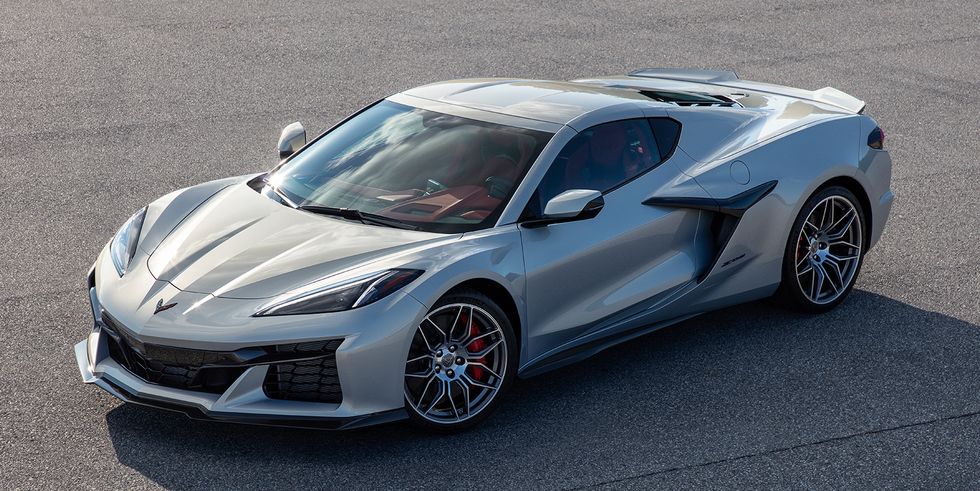 The market details, pricing, and other things are less known because they are yet to debut. However, the engine is located behind the driver, which is new. It is more comprehensive and has more prominent air intakes than the Corvette Stingray. It also has a pretty unique rear wing.
Volkswagen I.D. Buzz
This model is about to go on sale in the 2024 model year. The production model looks more like the concept, but it has some key differences. The brand is building anticipation for the Microbus-inspired van, which is one of the most iconic buses out there.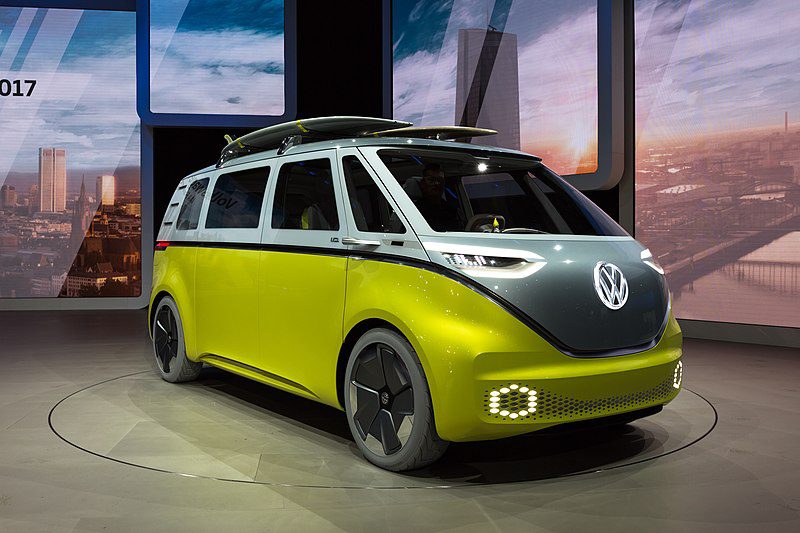 It has a blunt front-end with tall sides and a large glass front area. A video was released from credible sources saying that more information would be available at the beginning of 2022. The US-spec model is most likely to have a rear-wheel-drive single-motor powertrain with 300hp.
2022 Mercedes-Benz SL
Revealed recently, the 2022 Mercedes-Benz SL is a seventh-gen car in the lineage. It is also expected to reach car dealerships by next summer. The 2022 Mercedes-Benz SL will arrive in two grades, namely the SL 55 and the SL 63.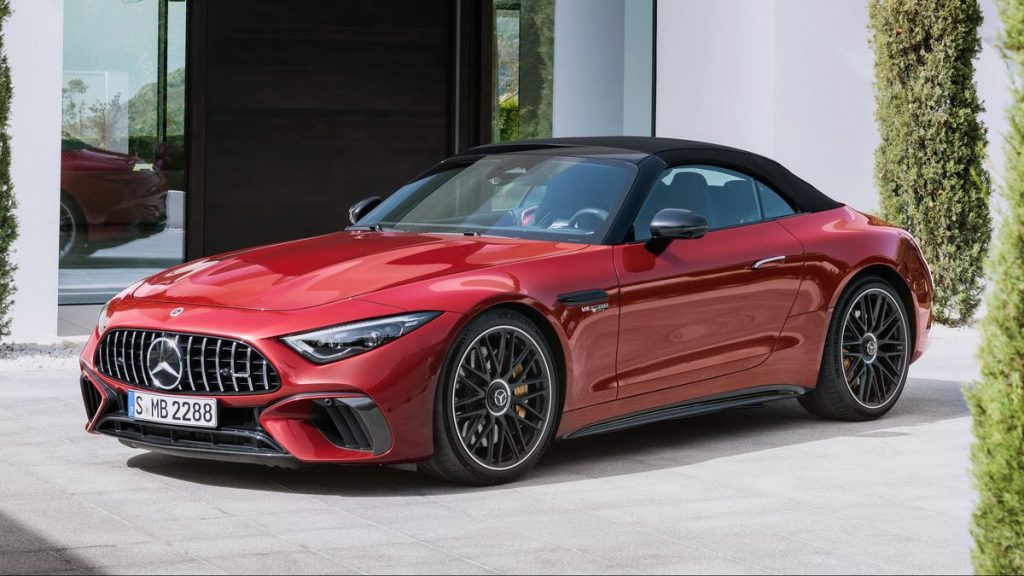 Both feature a 4L twin-turbocharged V8 9-speed AT with an all-wheel drive and steering as well. The V8 has also got some tweaks, like a new oil pan, exhaust ducts, and the repositioning of the intercoolers. Lastly, active engine mounts are available for the SL 55 and are standard for the SL 63.
2021 Toyota Avalon AWD
For the first time, the 2021 Toyota Avalon offers the all-wheel-drive option. It gives the drivers a confidence boost and also a reason to skip the SUV and buy this luxurious sedan. Toyota estimates that around a fifth of the customers opt for the all-wheel-drive.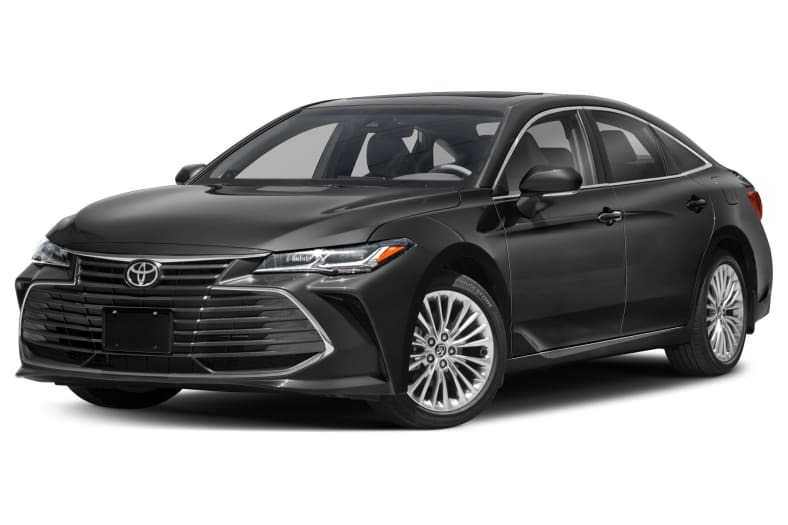 With the Toyota Avalon AWD, Toyota will also offer an Avalon XSE Nightshade edition for this year. This version adds a black grille and mirror caps with 19″ wheels to the Avalon XSE model, which is already a sporty car.
Cadillac CT5 Blackwing
The Cadillac CT5 Blackwing has a 6.2L supercharged V8 engine that is hand-built. Netting 668hp, it also pumps 659lb-ft of torque. Available in 6-speed manual transmission and a 10-speed automatic transmission, the Cadillac CT5 Blackwing goes from 0-60mph in 3.4 seconds.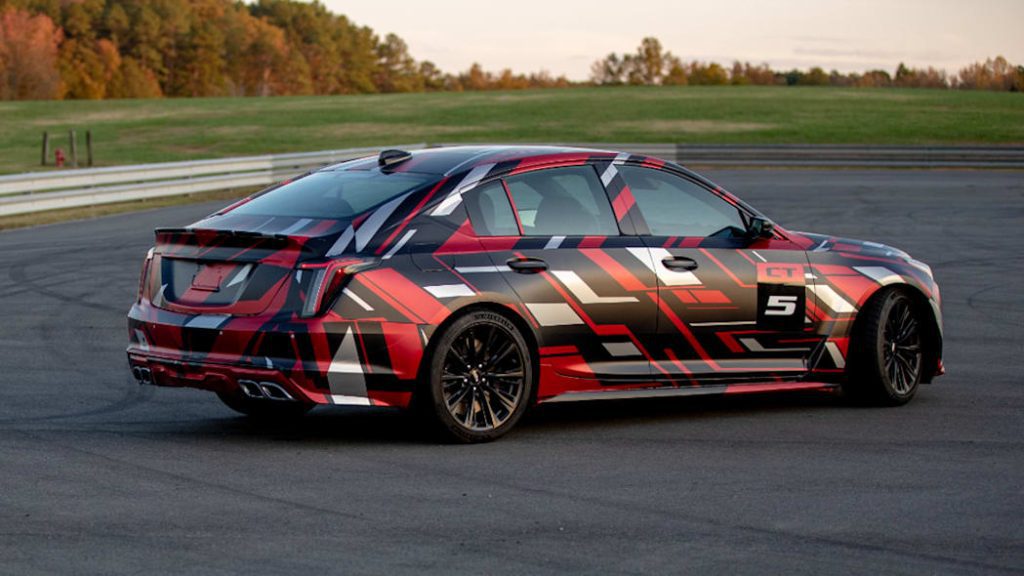 It is the highest output in Cadillac history, balancing the power with poise on the road and helping it perform at its peak. This car also features the world's quickest reacting suspension, the latest gen Magnetic Ride Control. It has minimal availability.
Cadillac CT4 Blackwing
The Cadillac CT4 Blackwing has garnered many positive reviews for its communicative chassis, the feeling of its steering, and the fact that it is comfortable enough for daily usage. It is among the hottest versions of Cadillac's smallest sedan.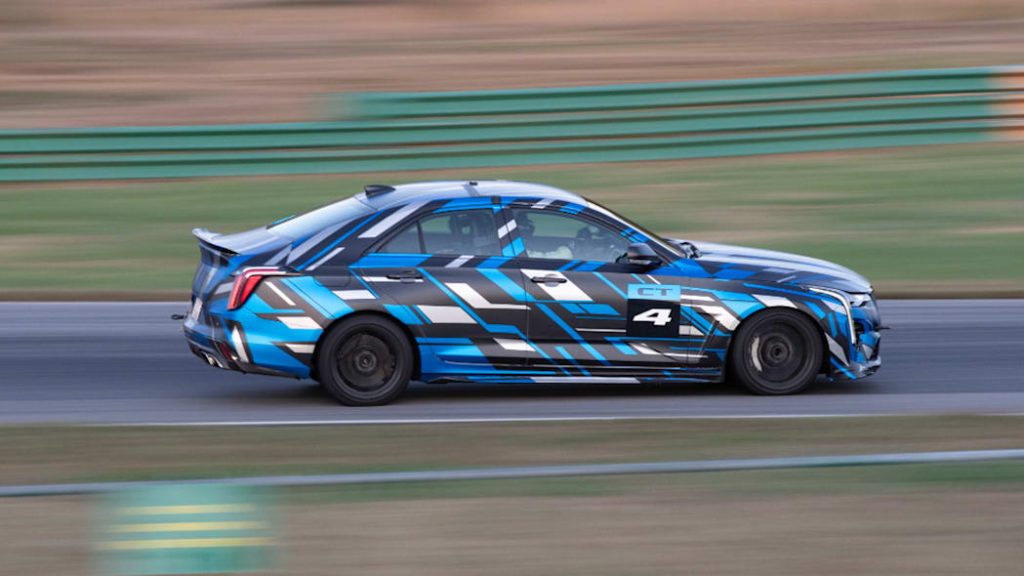 It has a standard manual transmission and a rear-wheel drive, with a 472hp twin-turbo V6. Its chassis tuning also includes modified suspension components and tires that have been specially built. The Cadillac CT4 has both luxurious amenities and even more sporty front seats.
2021 BMW 330e PHEV
The 2021 BMW 330e PHEV is a plug-in hybrid variant with either a rear-wheel drive or an all-wheel drive. It operates by using its power from its Li-ion battery pack for 22 miles and 20 miles for the rear-wheel-drive and the all-wheel-drive, respectively.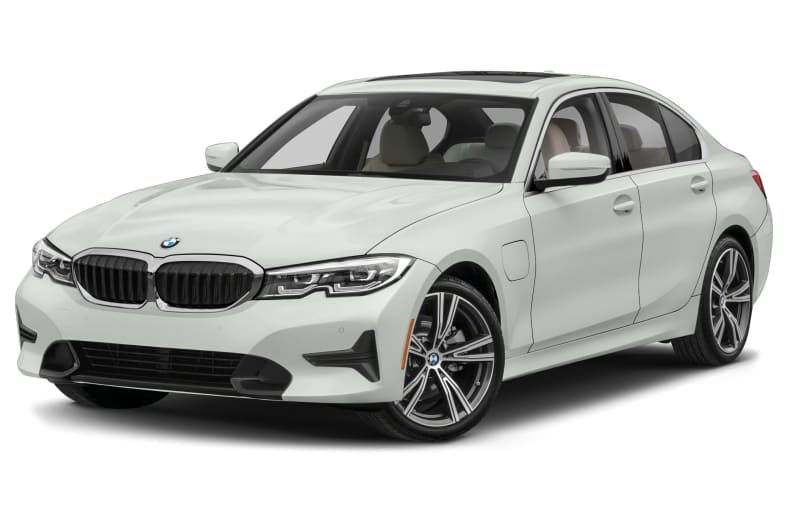 You can drive these beauties at speeds of around 87 mph solely on their electric power. It has a 2L 4-cylinder and an electric motor, netting 288 hp and 310lb-ft of torque. BMW is also bringing the XtraBoost technology with this model. It will instantly provide an extra 40hp for 10 seconds.
2021 Audi RS 6 Avant
The 2021 Audi RS 6 Avant has the Black Optic package with 22″ matte titanium wheels and an entirely blacked-out grille. The RS 6 Avant has a pretty aggressive look for a wagon! Its bodywork is 80mm wider than standard, adding to the look.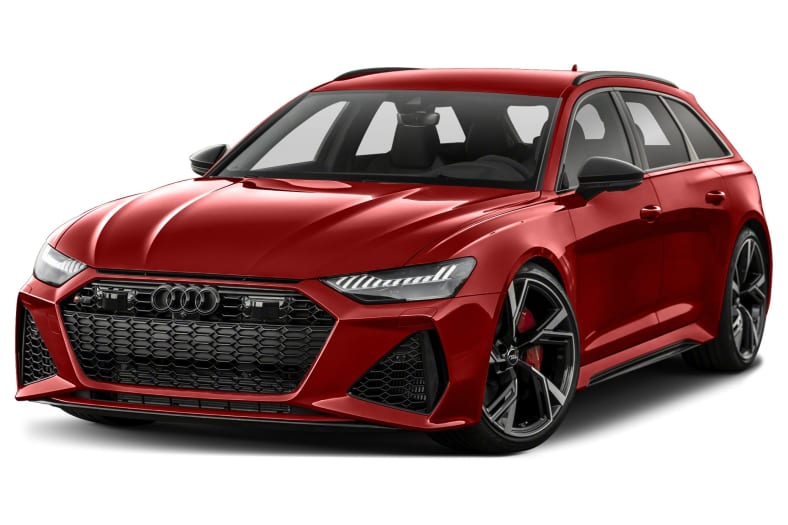 The 2021 Audi RS 6 Avant has a 4L twin-turbo V8 that can dispatch a whopping 592 hp with a 590lb-ft of torque. It has an all-wheel drive and an 8-speed auto transmission. It goes from 0-62mph in 3.6 seconds. Also, the top speed of this car is 155mph (electronically limited).
2021 Audi A7 55 TFSI e PHEV
This plug-in hybrid model is an addition to the A7 lineup of Audi. It nets around 362hp, and it achieves the 60mph mark from 0 in 5.7 seconds. According to many car enthusiasts, it is the ideal car, and its interior and exterior with its nippy performance make it all the more exciting.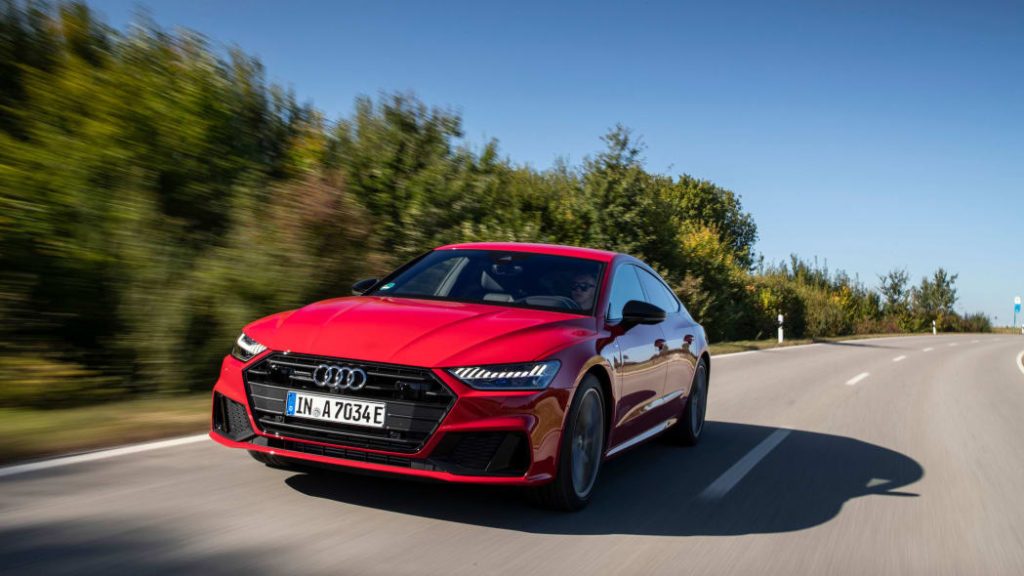 The design of the car is reasonably practical, and it can accommodate a family. With a 2L turbocharged inline-4 engine and a single electric motor, it generates 369lb-ft of torque. The wheels are 20″, and the top speed of this car is 155mph.
2021 Alfa Romeo Giulia GTA
Even from its looks, we can make out that the Alfa Romeo Giulia GTA is undoubtedly a fast car. It has a V6 bi-turbo engine that generates 540hp. This version features optimized aerodynamics, 20″ center-lock wheels, better suspension tuning, a titanium exhaust, and many modified components.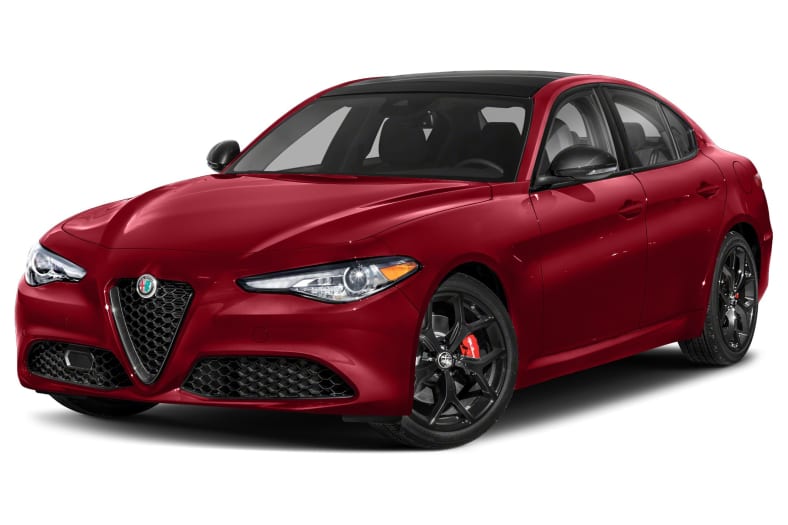 The 2021 Alfa Romeo Giulia GTA is around 220lbs lighter than its predecessor, the Alfa Romeo Giulia Quadrifoglio. The reduction in the weight has been possible primarily because of the usage of lightweight composite material. Its availability is quite limited, with only 500 copies of the car.
2021 Toyota Sienna
The redesigned 2021 Toyota Sienna has a lot of room for seating, excellent safety features, and excellent fuel economy. This minivan has space for up to 8 people. It also has an optional all-wheel-drive system that is great for the snow. This version of the Toyota Sienna is a hybrid.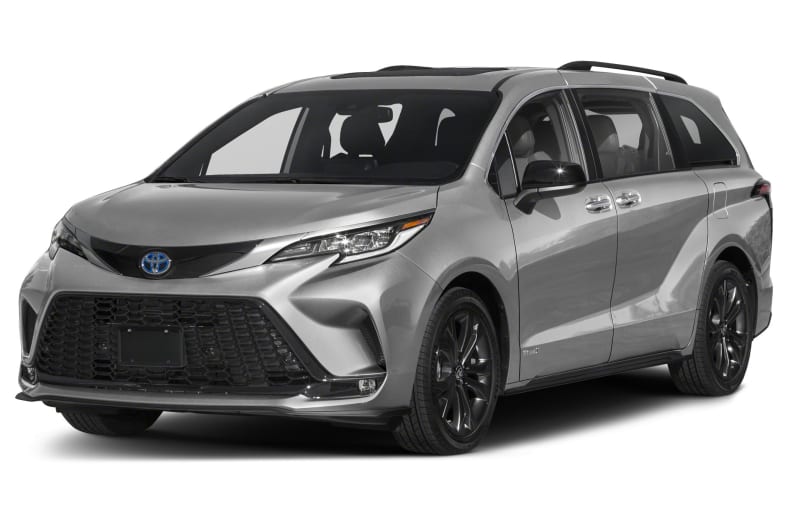 It offers 36mpg, thanks to its powertrain. Therefore, if you want to purchase a minivan, the 2021 Toyota Sienna can be a great choice. It has space, comfort, and an excellent economy, which are the basic needs of most people looking to purchase a vehicle for daily usage.
2021 Toyota Mirai
The previous Toyota Mirai model came out in 2014, and since then, a lot has gone into the improvement of the latest model of the car in almost all aspects. From having a polarizing design, it has changed to a 4-door sports sedan.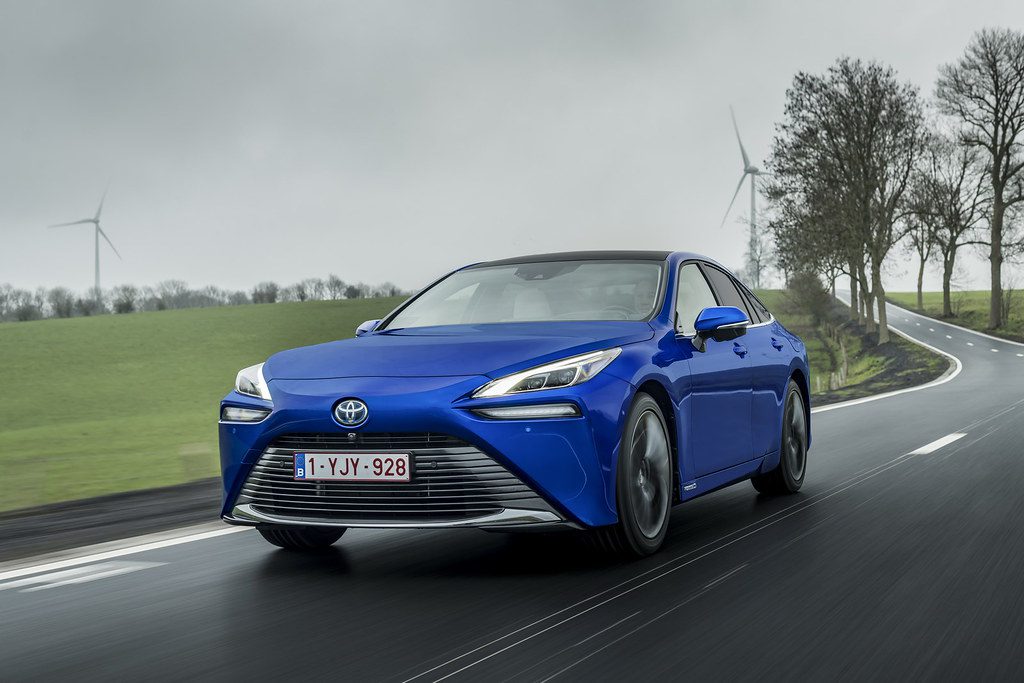 In a way, the 2021 Toyota Mirai proves that using hydrogen, the world's most abundant element, can do a lot to reach the 0-emission goal. The 2021 version has more hydrogen storage and is also comparatively quieter than its first-gen model.
2021 Audi e-Tron GT
This car was first shown at a concept form in Los Angeles in the 2018 International Auto Show. It is an elegant coupe-like electric sedan. The electric motors are in each car's axle, thus, creating 582hp and 612lb-ft torque overall.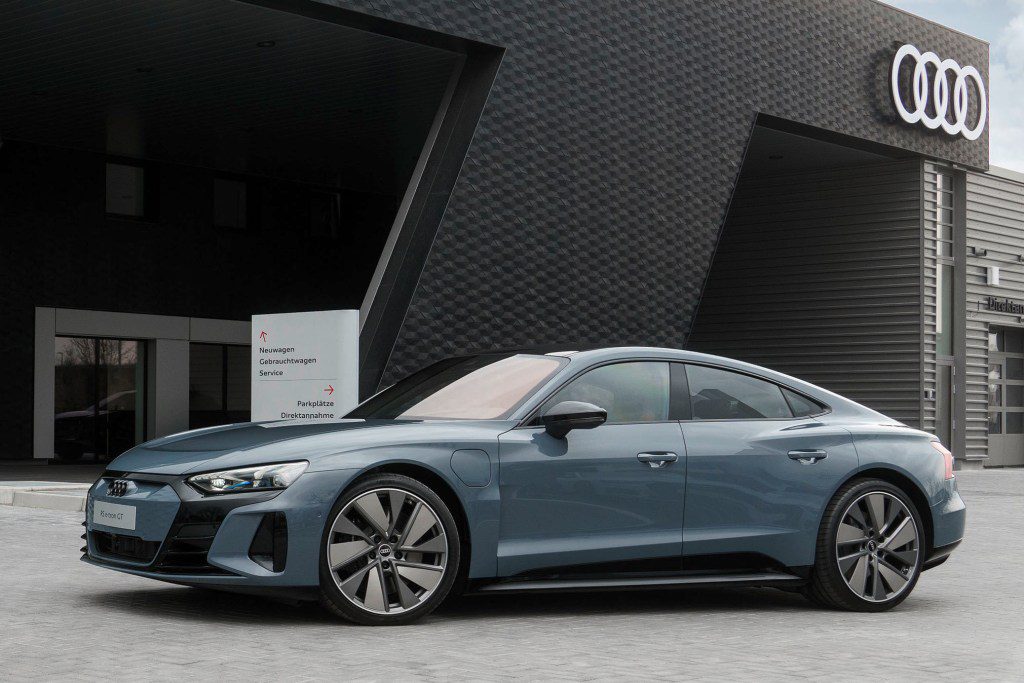 Also, this Audi car goes from 0-60mph in only 3.5 seconds. The range of this car is more than 248.5 miles. Overall, the Audi e-Tron GT has a shockingly outstanding performance, smooth handling, and sleek looks.
2021 BMW i4
The 2021 BMW i4 is one of the most efficient electric vehicles, which also has everything that BMW lovers admire about the four series. It goes from 0-60 in 3.9 seconds, and this car has a twin motor. Its range is around 318 miles.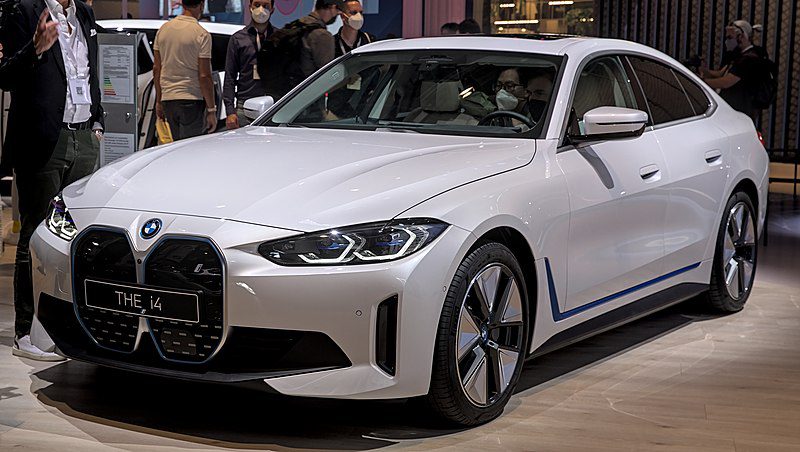 This car's electronically limited top speed is 140mph, and it doesn't take much time to reach that speed. The acceleration is lethal, and so is the grip. Apart from that, the car charges quickly, and lower temperatures don't hinder its range.
2021 Electra Meccanica Solo
This car is pretty different from the ones we have reviewed earlier. Not only is the vehicle called solo, but it takes care of the social distancing aspect pretty well. Here is how it does that. The 2021 Electra Meccanica Solo is a single-seater three-wheeler electric car.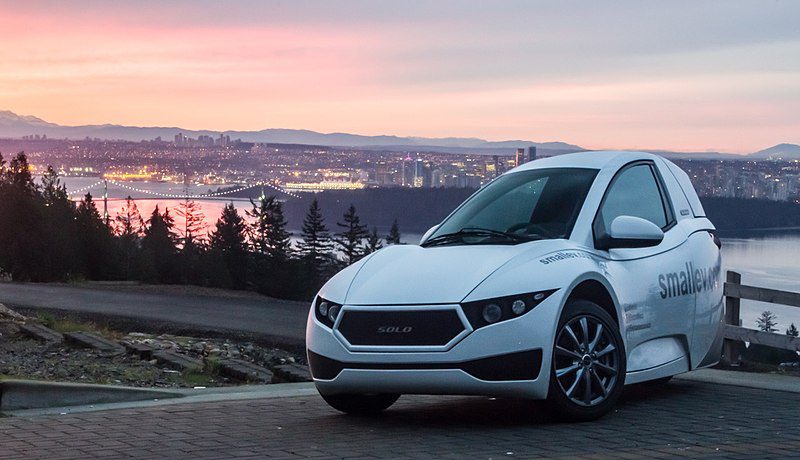 It travels 100 miles on a full charge, and it is also capable of traveling on longer highway roads. The 2021 Electra Meccanica Solo offers all car-like amenities, for instance, power steering, air conditioning, heated seats, power windows, and many more. Also, it weighs less than 1500lbs!
2021 Kia K5
The 2021 Kia K5 is a mid-sized sedan that has five trims. According to reviews, it is quiet and comfy on the highway, it has numerous high-tech features, and all in all, an overall impressive value.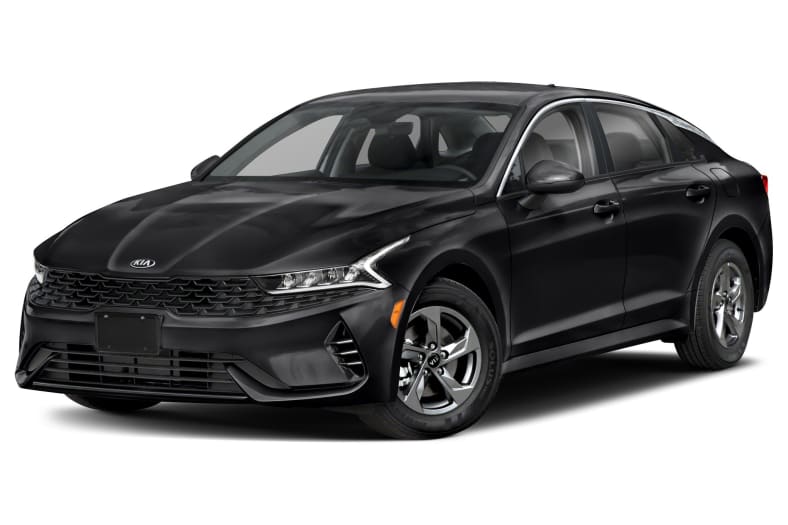 Formerly known as the Optima, this car has a pretty strong turbocharged engine in its GT trim. Not only has its name changed, but many of its features have also changed, for instance, a new engine and transmission options. AWD is available in this car.
2021 Acura TLX
The 2021 Acura TLX has a beautiful style with communicative driving features, and it has a torque-vectoring AWD system that provides the maximum effect. The 2021 Acura TLX has a 272hp turbocharged 2L 4-cylinder with a 10-speed automatic transmission.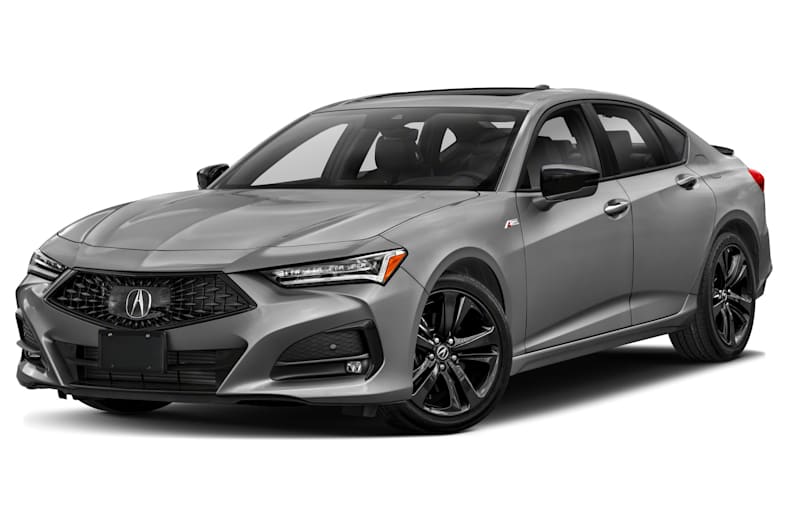 It goes from 0-60mph in 5.9 seconds, and it has excellent chassis tuning, making it a great car to drive. The high-end model has a 355hp turbo 3.0L V6 with a 10-speed AT and also a sporty suspension setup.
2021 BMW 4 Series
This car is excellent to drive, and it also has an upscale interior with numerous high-tech features. It delivers a pretty smooth ride, it has excellent handling, and it offers good mileage. You can choose from the coupe and the convertible body styles in the 2021 BMW 4 Series.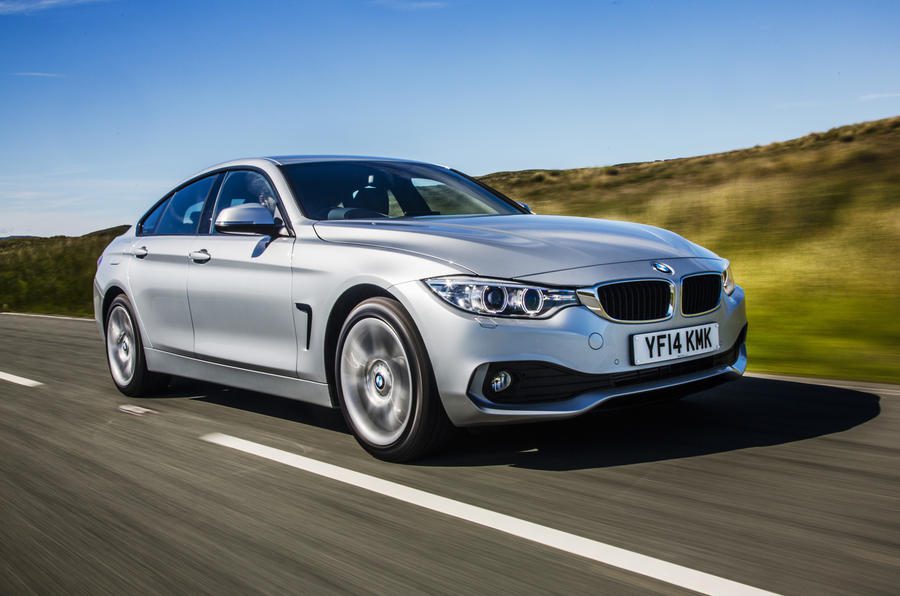 If you want to purchase a small luxury car, then the 2021 BMW 4 Series can be a great choice. The 4 Series is among the costliest cars in the class. But, it proves its value and also provides excellent quality.
2021 Mercedes-Benz S Class
The 2021 Mercedes-Benz S Class will provide all the comfort you need, and it also comes packed with features. The interior is cutting-edge, the rear seat experience is one of the best, and there is a lot of refinement.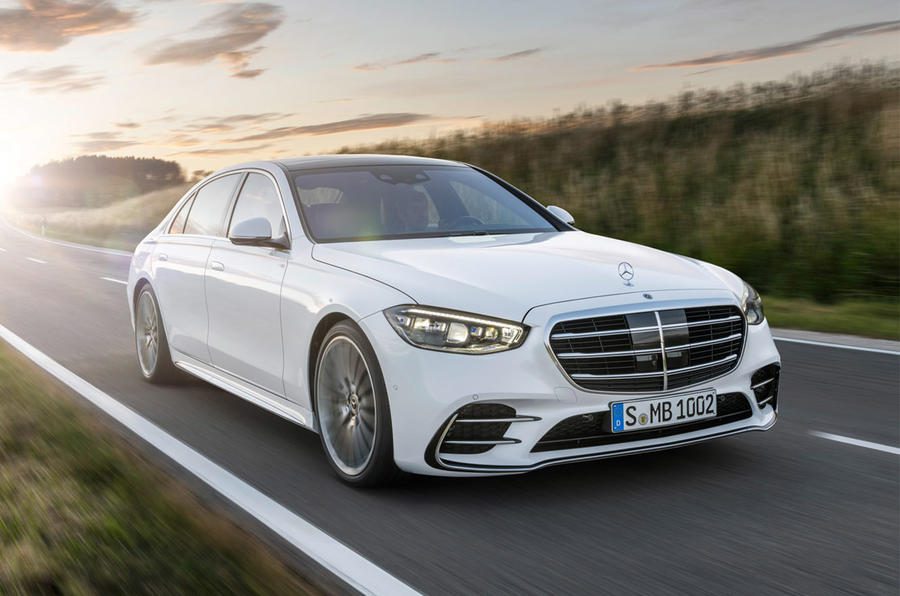 Like every other S Class model, this car has been built to be the best globally and represent the brand. It has more technology than any other Mercedes car made before it, and it remains to be the first choice of a luxury limousine for those who can afford it.
2021 Honda Odyssey
Coming with a 10-speed automatic transmission and a front-wheel-drive only, the 2021 Honda Odyssey has a better fuel economy than average. The MPG for city, highway, and combined is 19, 28, and 22, respectively.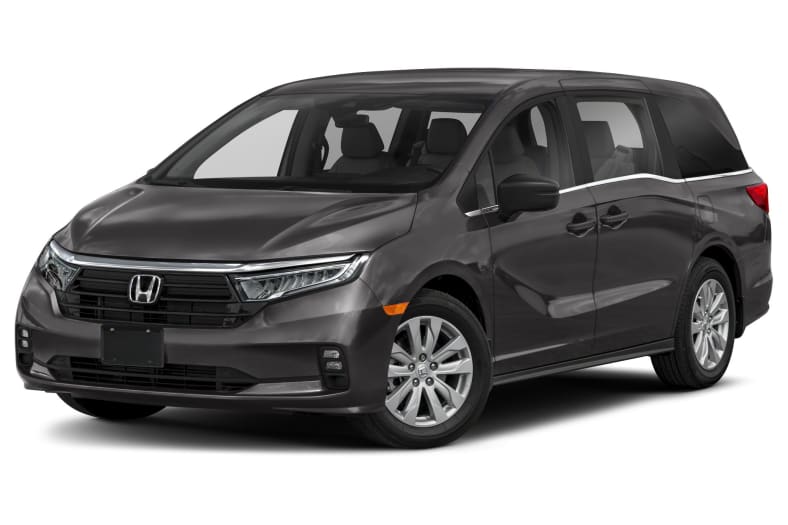 The engine is pretty powerful, and the car provides a balanced ride. The vehicle also has an expansive cargo area. It can seat eight people, and because of its room and interior, with its performance and technology, it is one the best minivans you can purchase.
2021 Jaguar F-Type
The 2021 Jaguar F-Type makes up for a great luxury sports car, thanks to its excellent handling, strong engine performance, and many other features. It is a two-seater, and both rear-wheel-drive and all-wheel-drive are available. The trunk of this car is also pretty spacious by sports car standards.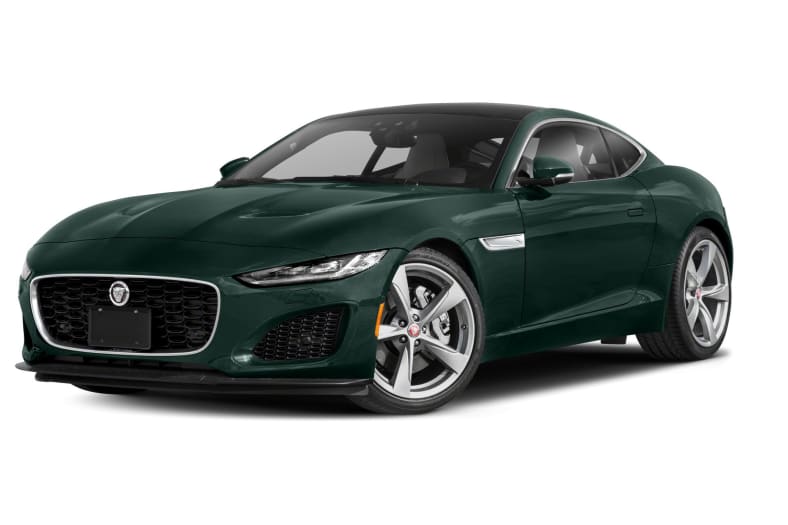 It comes in the coupe and convertible body styles, with a lineup of 4, 6, and 8-cylinder engines. It has Apple CarPlay and other valuable features like forward collision warning. The exterior styling is refreshed, and a new digital gauge cluster is added.
2021 Mazda 3 Turbo
This car is widely regarded for its superb handling. It is a fancy four-door car that is great to drive in the normal mode. The throttle response of this car is also relatively mute, and it has pretty light steering.
You can get the Mazda 3 Turbo as both a hatchback and a sedan. The turbo models of the car have a gloss black trim on the grille, a front bumper, and 18″ wheels. It has a 2.5L turbocharged I4 which generates 250hp and 320lb-ft of torque.
2021 Mercedes-Benz E Class
Not only has Mercedes added the E-Class All-Terrain to its lineup, but it has also introduced many other enhancements to its E-Class lineup. The car's exterior is refreshed, and it has also got new LED lighting with finely updated front ends.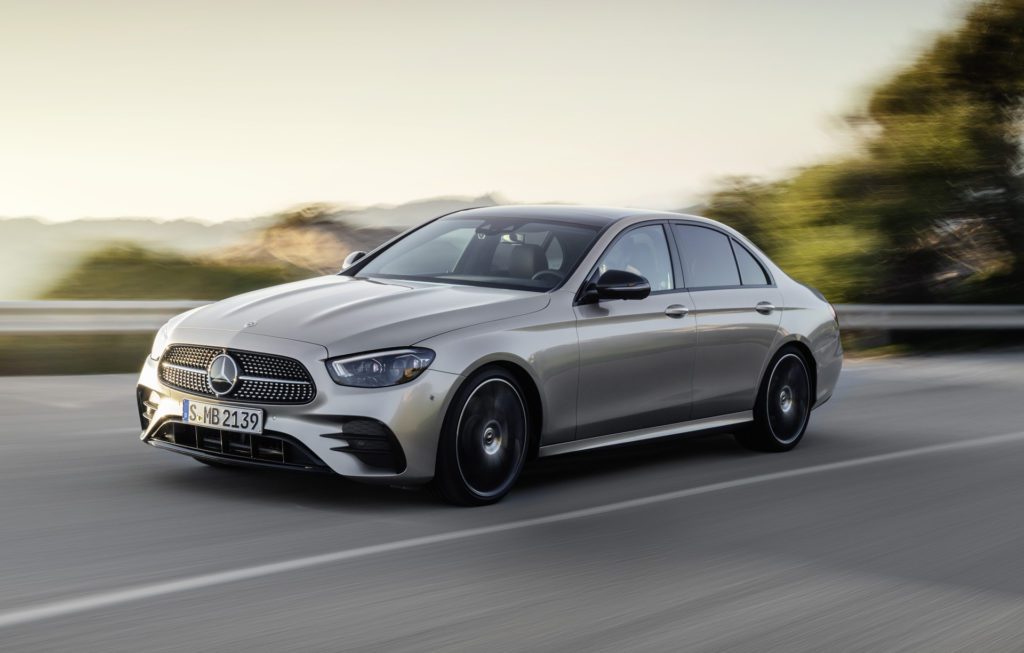 Coming to the interior, the car has 12.3-inch displays, which come as standard equipment with it. The first display is used as an instrument panel, while the second one is for the car's infotainment system, which is the MBUX.
2021 Subaru Crosstrek
Although the 2021 Subaru Crosstrek is an SUV, it drives like a hatchback, and the fact that the car is a plug-in hybrid makes it an even better car to purchase. The AWD is standard, and the car has a plethora of features.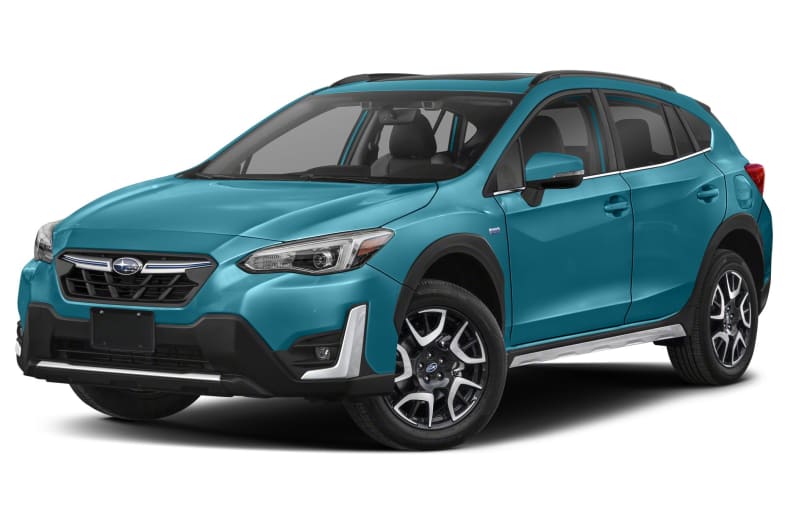 This subcompact SUV offers more ground clearance, and it has a trucky styling. The car offers two different gasoline-powered 4-cylinder engines. It has been slightly refreshed visually, with brand-new front bumper and grille designs. The sport trim of this car comes with various unique features which you won't find in other trims.
2021 Toyota Supra
How can we not discuss this car while discussing the best vehicles that arrived recently and are yet to arrive? Also, many of you car enthusiasts could be wondering how a Supra could be refreshed? Although one came out last year, there are two massive changes and some minor changes enhancing the performance.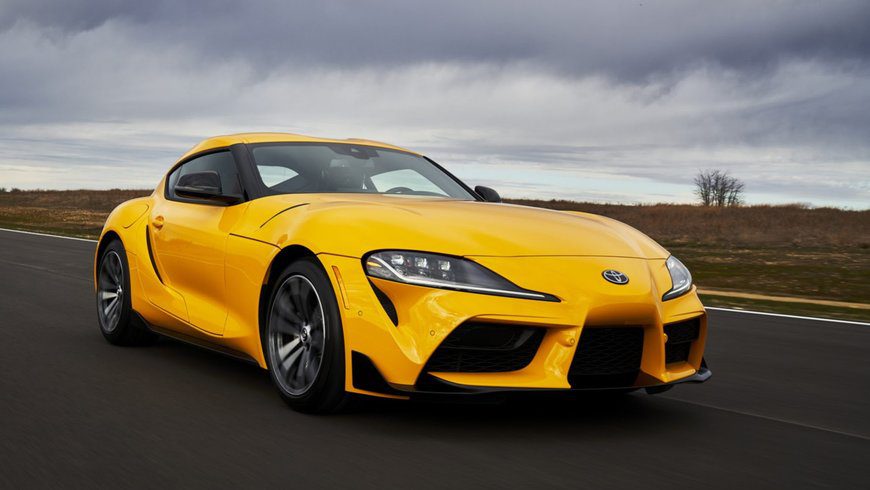 The first change in the 3L inline-six beast is that the horsepower has been increased, from 355 to 382. Thus, it takes 3.9 seconds to go from 0-60mph. The second change is that you can now get a lower-end Supra model with a 255hp 4-cylinder turbo, with a 5-second timing for 0-60mph.
2022 Volkswagen Golf GTI
Although this car rides on the same wheelbase as its previous version, it is now longer and wider, providing it a more aggressive position. It is the eighth generation of the GTI, and it has the same fun characteristics with similar styling cues, only in an elegant and high-tech package.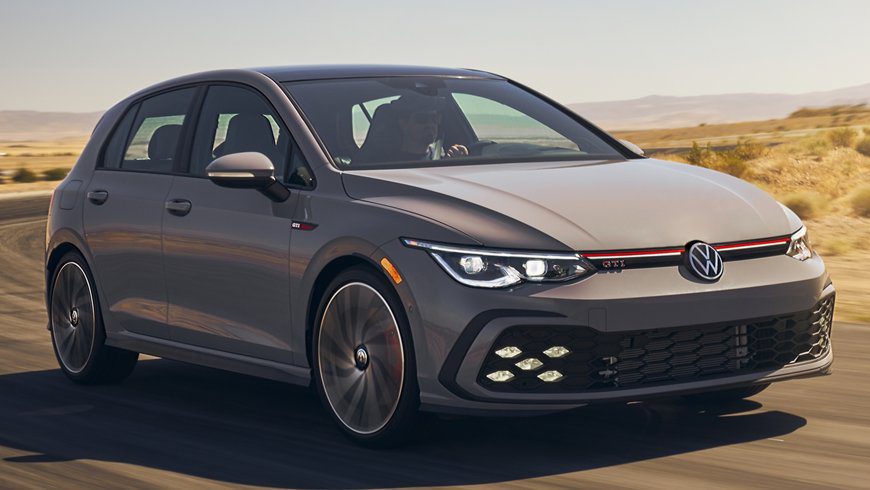 It has a large lower air intake with integrated fog lights, a sculpted hood, and slim headlights, which adds further to the car's aggressive look. What makes it look unique at night is an available light bar spanning its grille.