Countries With The Coolest Police Cars That May Shock You
By Stephen M February 10, 2022
---
What we know is that a police car must be durable, fast, and have powerful engines that match the capacity of other civilian cars. It should be able to keep up with the speed of the cars of crime perpetrators. As such, the law enforcement agency has one of the coolest fleets of cars you can ever imagine. Read more for countries with some of the best police cars.
UAE – BMW i8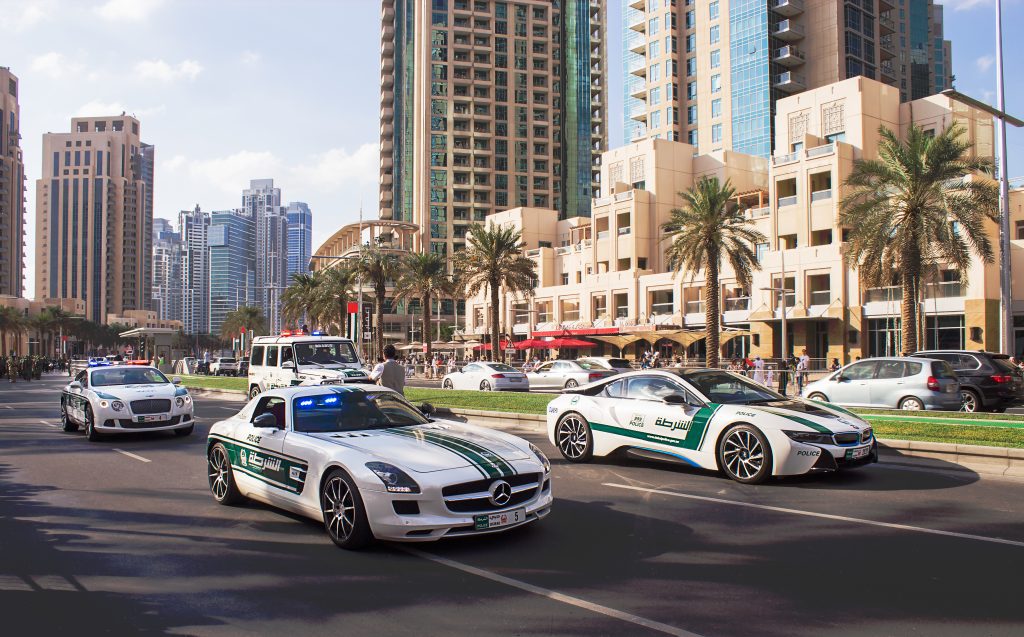 The UAE has been consistent in displaying extravagance and wealth in all its endeavors. The oil-rich country has equipped the Dubai police with some of the high-end supercars in the world. Among them is the BMW i8 plug-in hybrid. This supercar boast over 355 hp powered by a 1.5-liter turbo three-cylinder and electric motor. The 112 mpg car also has a torque of 420 foot-pounds.
UAE – Bugatti Veyron
If the BMW i8 surprised you, then the Bugatti Veyron would indeed sweep you off your feet. Yes, Dubai cops have one of the planet's most expensive supercars for their fleet. The high-performance car does 265 miles per hour and sells around $1.6 million.
U.S. and Canada – Ford Mustang SSP
The Ford Mustang SSP has speed and power and was introduced to the US and Canada police department to enhance their operations. The 5.0-liter V8 vehicle has an output of 225 horsepower and comes in reinforced floor pans and engine/transmission coolers.
Italy – Lamborghini Huracan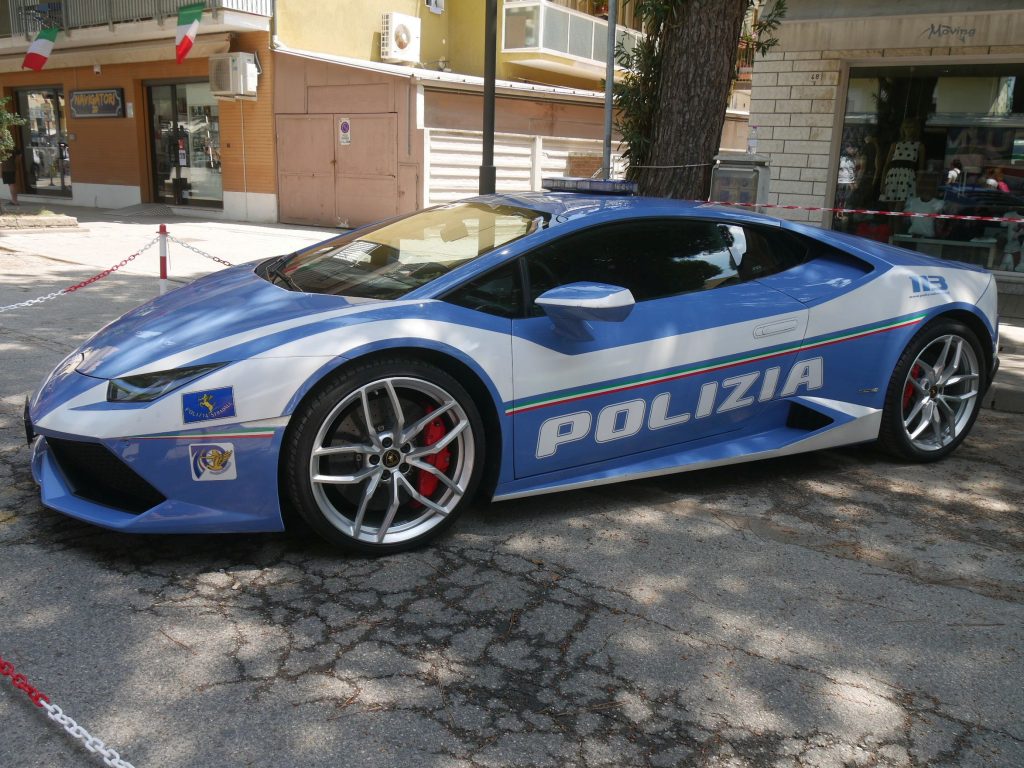 Italy is the home of Lamborghini, so it isn't so surprising that the Polizia uses some in their operations. Among their fleet of cars is the Huracan LP 610-4, which produces 610-horsepower from a 5.2-liter V10 motor. The car comes with installations like a video system, gun holster, and a refrigerator.