45 Incredibly Beautiful Concept Cars That Will Amaze Every Automobile Enthusiast
By Jishnu B November 21, 2022
---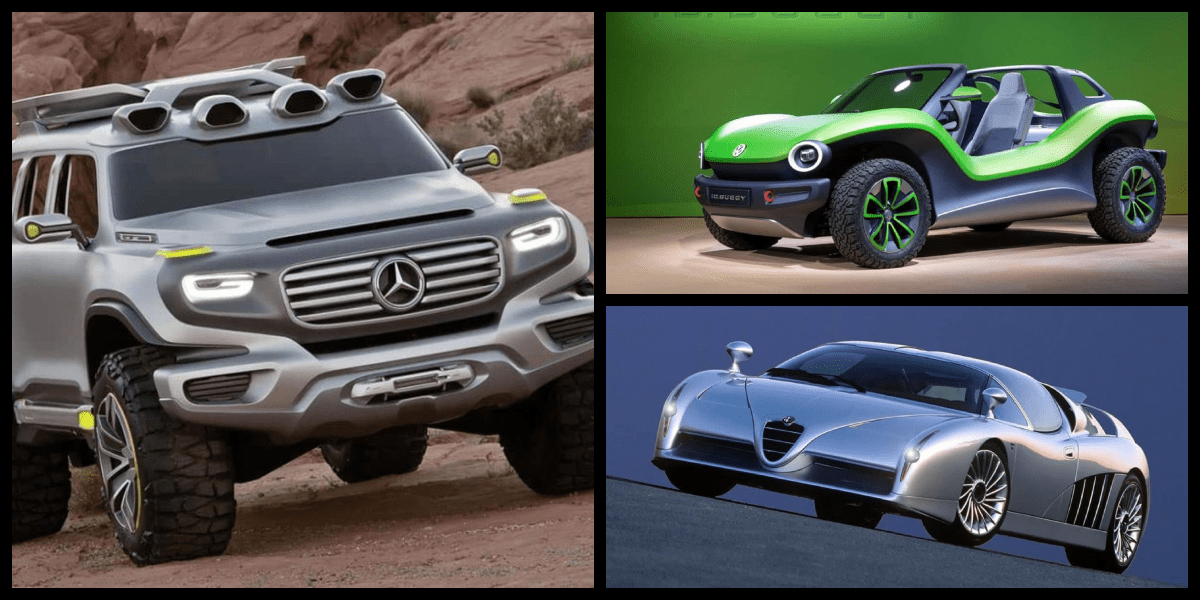 Cars are one of the top inventions ever. While they pose a threat to the environment, we are slowly but surely moving toward safer alternatives. As time passes, technology advances, and so do car designs. That's where concept cars come in.
Concept cars are extremely advanced projects that automakers manufacture. They are most known for their radical structures and new features. Concept cars use non-traditional materials and daring designs. Automakers spend millions on these projects to garner consumers' attention and test their reactions. The funny part? Concept cars never hit the market.
If the manufacturers receive a good response, they mass produce and sell tamer versions of the cars. Concept cars are basically the automakers' space for innovation and creativity. In this listicle, we have gathered some of the finest concept cars for your enjoyment.
Cadillac Halo InnerSpace Concept
Just looking at this beauty makes our hearts beat faster. It's a good thing this concept didn't hit the market. If someone drove this gorgeous machine down the street, other drivers would be distracted and run into walls. This sleek-looking vehicle was displayed at CES 2022.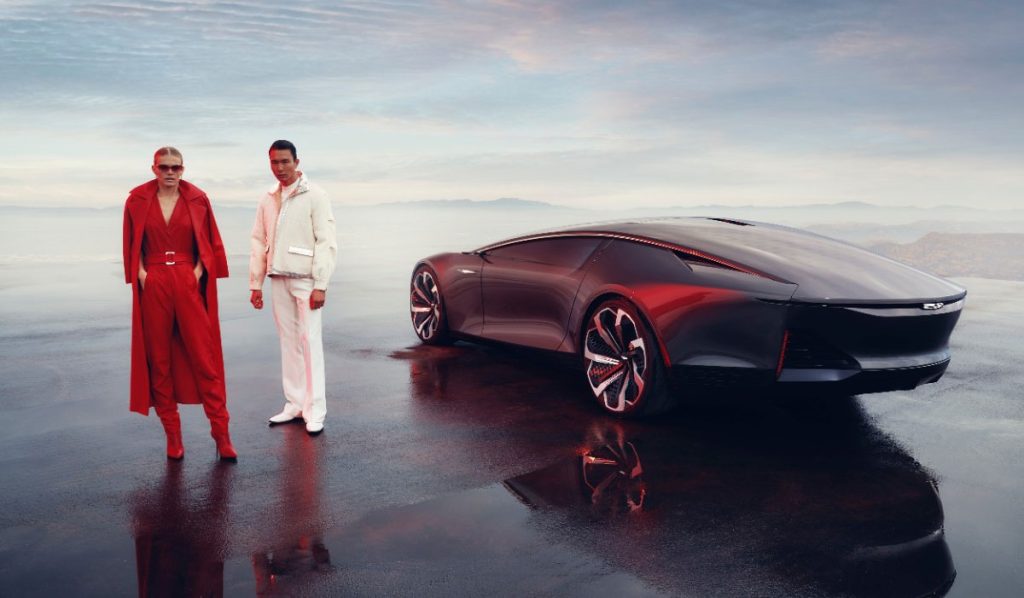 This is an environmentally friendly electric car and it holds a capacity of two passengers. The car also has a safe self-driving function as well as a wireless battery management system. The automakers made the bold choice not to include a steering wheel; instead, there is a large panoramic screen.
Audi e-Tron GT
There is no doubt that Audi is one of the most well-known luxury car brands in the world. Even though they are a high-end brand, they offer some of the coolest features compared to its competitors. Hence, you could easily claim that buying an Audi is worth the price.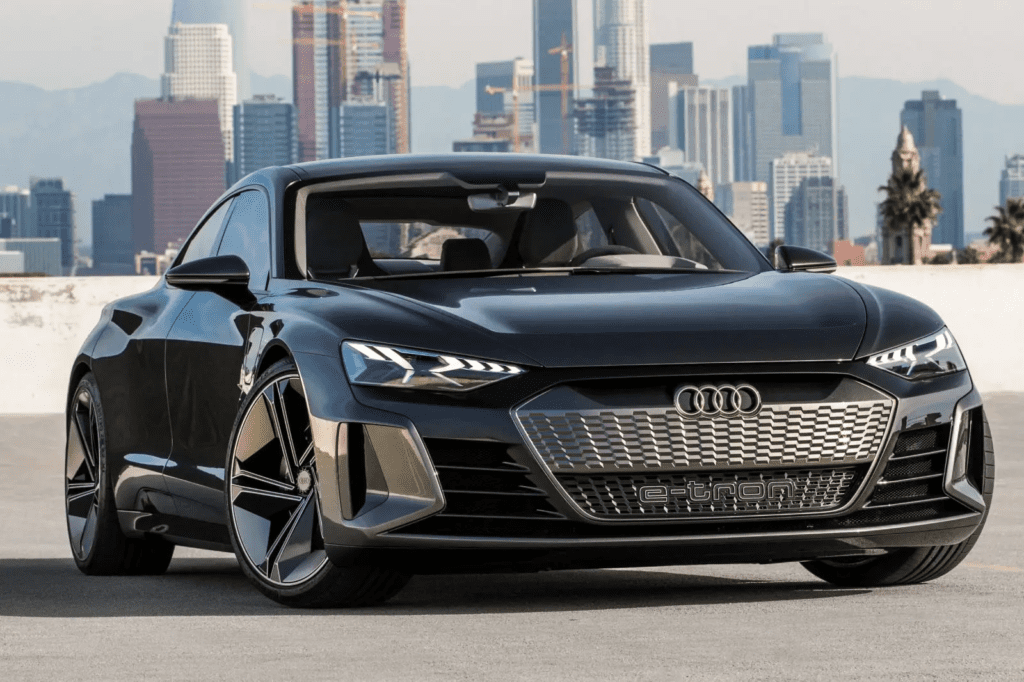 This particular concept car was first displayed at the 2018 LA Auto Show. It's an electric car with 590 horsepower. A 90-kilowatt-hour lithium-ion battery pack can recharge the vehicle to 80 percent in 20 minutes. Given the positive responses, Audi paired up with Porsche and released the car for the general public in 2021.
Porsche 919 Street
Porsche is yet another renowned luxury car brand. They are quite well-known in the industry for their innovative ideas. To this day, the automobile manufacturer has constructed and displayed more than 49 concept cars. The 919 Street design was revealed first in a teaser released a couple of years ago.
However, the car has been in the vault for longer than that. It was supposed to be a hypercar for racing purposes. The 919 street model has 900 horsepower, making it an excellent sports car. It also has wings, along with a full-length LED light strip. It's a fast and futuristic-looking car!
Mercedes-Maybach Vision 6 Cabriolet
Mercedes' slogan is perfectly showcased on this gorgeous vehicle. Just look at this beauty. It's totally the kind of car we'd spot Bond cruising around. The Vision 6 Cabriolet is an enhanced version of a Mercedes' 2016 concept car called the Vision 6 coupe.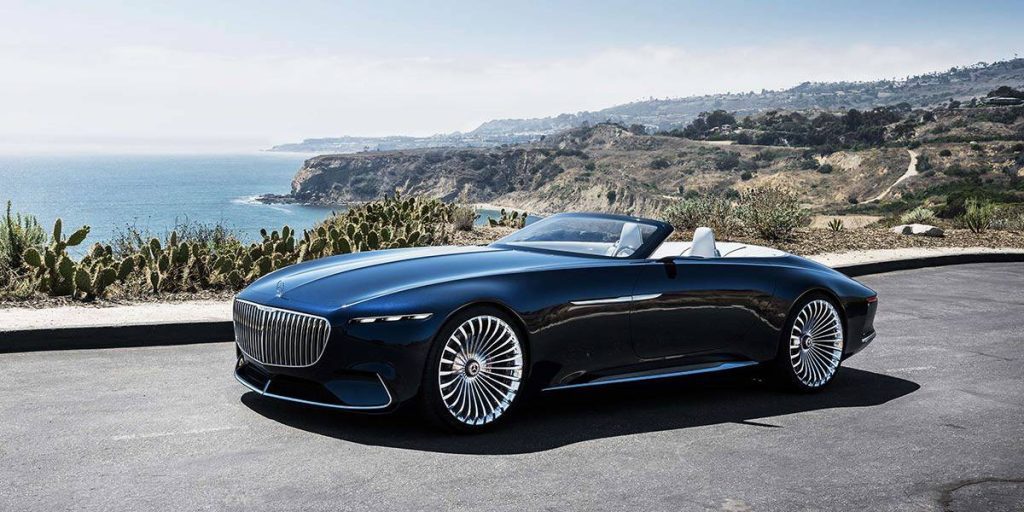 This beautiful convertible was first displayed at an automobile event back in 2017. It was an instant hit among visitors due to its sleek design and advanced features. This car runs on 750 horsepower, and it is also all electrical, making it a great choice for environmentally-conscious folks.
Maserati Birdcage
The Maserati Birdcage may look amazing, but it had quite a controversial start. Originally meant to be a racing car, the Birdcage was unique for its lighter chassis. However, the car was often thrown out of shows due to some issues it had. But things changed, and now this series has a solid legacy.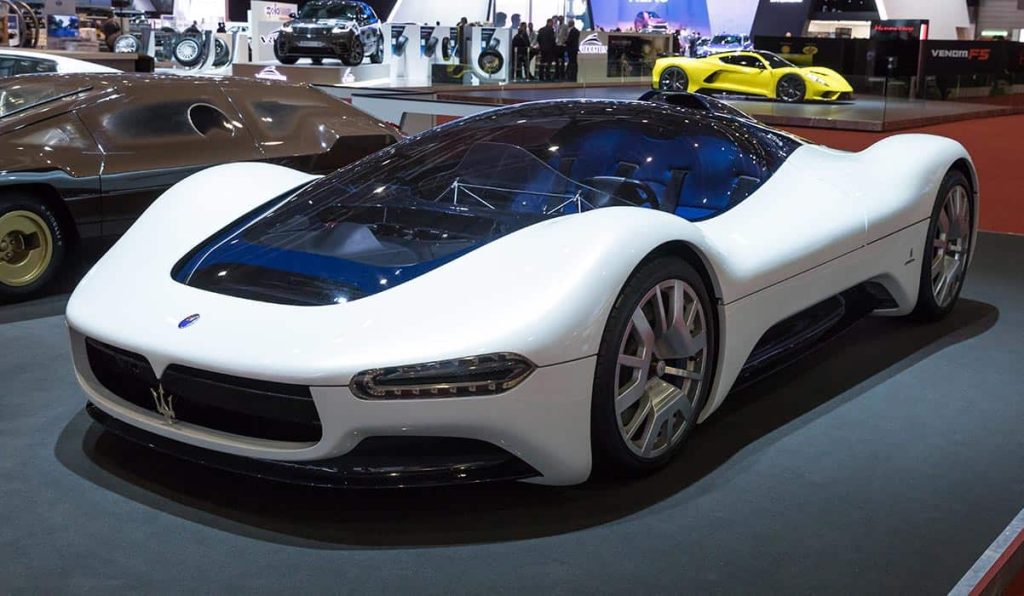 This amazing car was first introduced in 2005, which makes it older than most cars on this list. Many experts, such as Ken Okuyama, Lowie Vermeersch, and others, participated in the making of this concept car. It was an updated version of its predecessor from the 60s – and it was way ahead of its time!
Chrysler Atlantic
This retro concept car still remains an iconic model in the automobile industry. Just from the front portion of the car, you can tell it's a unique design. To this day, it is Chrysler's most popular design. The designer of this concept car was Bob Hubbach.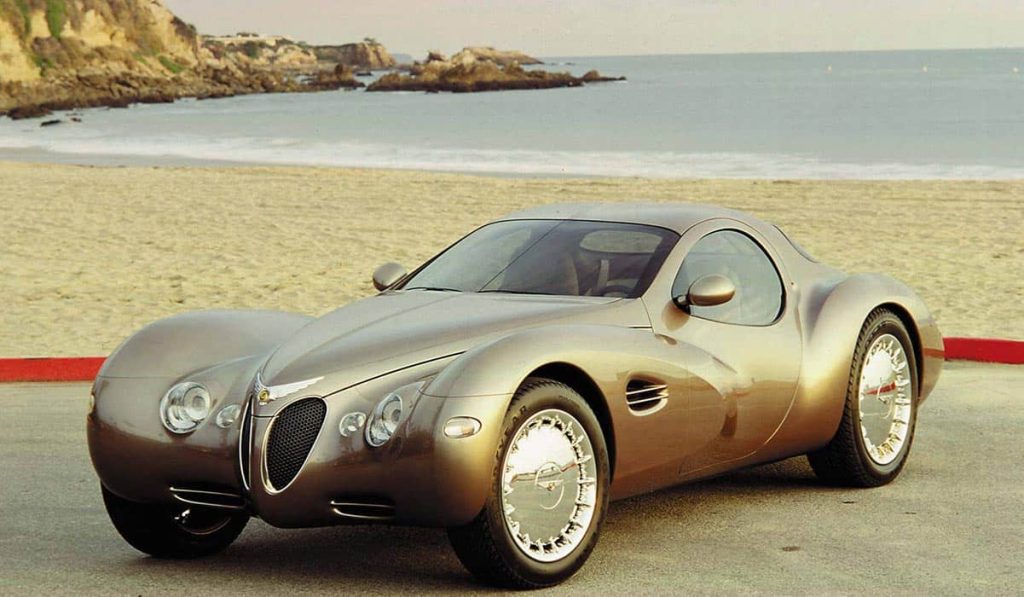 However, the credit for the initial idea goes to the company's president, Bob Lutz. He randomly drew the sketch for the Atlantic on a napkin one day and thus started the journey of creating this concept. This retro beauty has 360 HP. The wheels were also bigger compared to the other models from the 90s.
Vision AVTR
This car gives a lot of Cyberpunk vibes, doesn't it? When you see vehicles like this, you start realizing how far the technology has come. The inspiration behind this beauty was the 2009 movie Avatar; hence it is called VISION AVTR. Director James Cameron contributed to the design.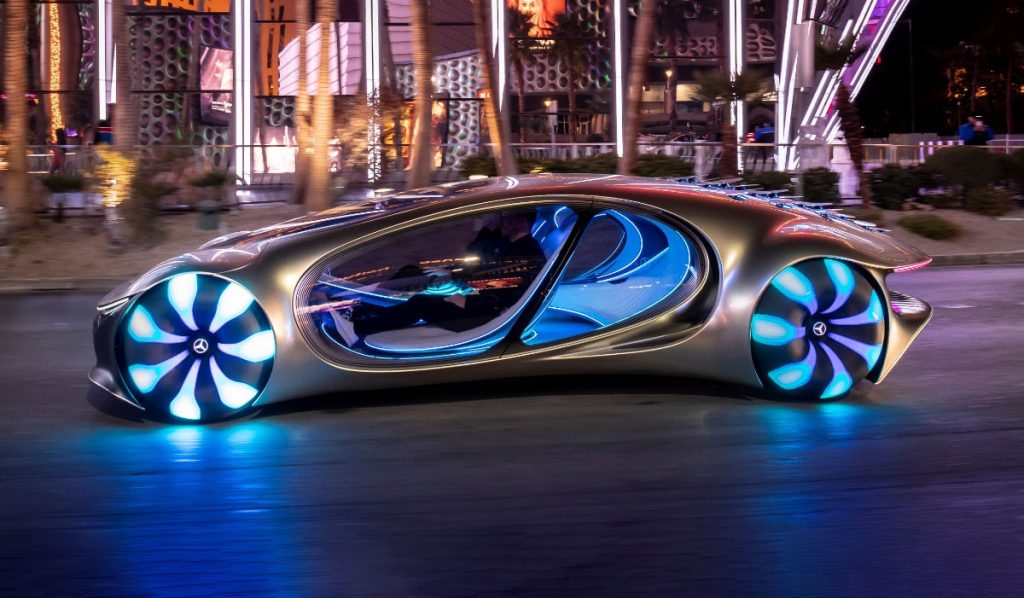 If you've watched the epic, you'll recognize the design of these gigantic wheels. They are based on the seeds of a well-known tree in the movie. This vehicle lacks a steering wheel; instead, it has an oval controller. Interestingly, the seats vibrate in sync with the passengers' heartbeats.
Chevrolet Aerovette
This concept car by Chevrolet almost didn't come to fruition. The idea for this model was first introduced in the late 60s, but the daring and innovative design was deemed too risky and expensive for the company. Hence, they almost shut it down to save expenses.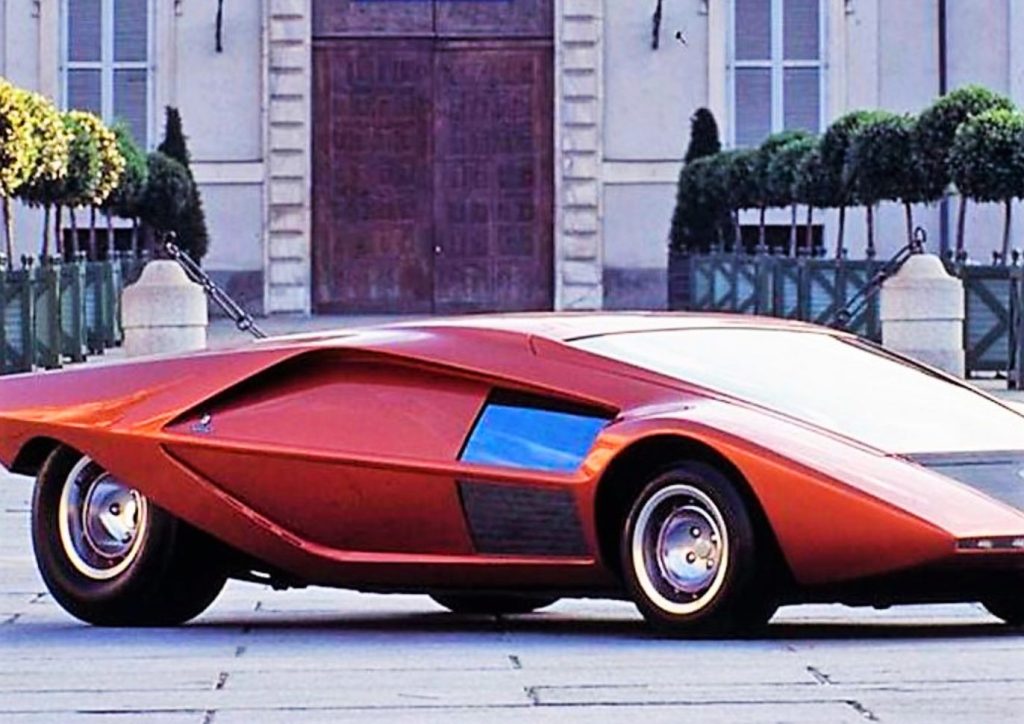 Thankfully, they took the risk and manufactured it. The concept car was finally displayed for the first time at the 1970 NY Auto Show. This car had a mid-engine configuration along with a transversely-mounted V8. The concept was named Aerovette before being approved for production in 1980.
Mercedes Benz C112
This was one of Mercedes Benz's older concepts. Its model was built as an experiment in the early 90s. Due to the mass success of Mercedes Benz's C11, they copied the chassis and put it on the C112 version. However, it has its own separate series.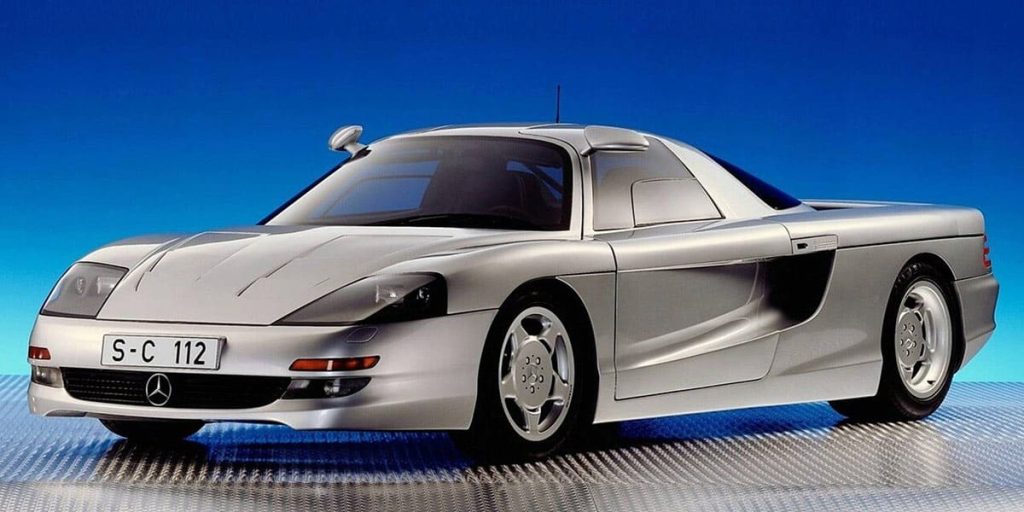 The C112 concept has a 6.0-liter V12. Thus, it can easily push to 428 pound-feet. The car also runs on 402 horsepower, which was quite remarkable for the early 90s. C112 had gullwing doors. The 5-spoke magnesium wheels also make this an excellent vehicle.
BMW Nazca C2
Personally, we think this is the perfect car for us. It is very stylish, yet not too flashy compared to many other vehicles in this listicle. The BMW Nazca C2 was designed to be a sports car. It was first displayed in the early 90s at the Tokyo Motor Show.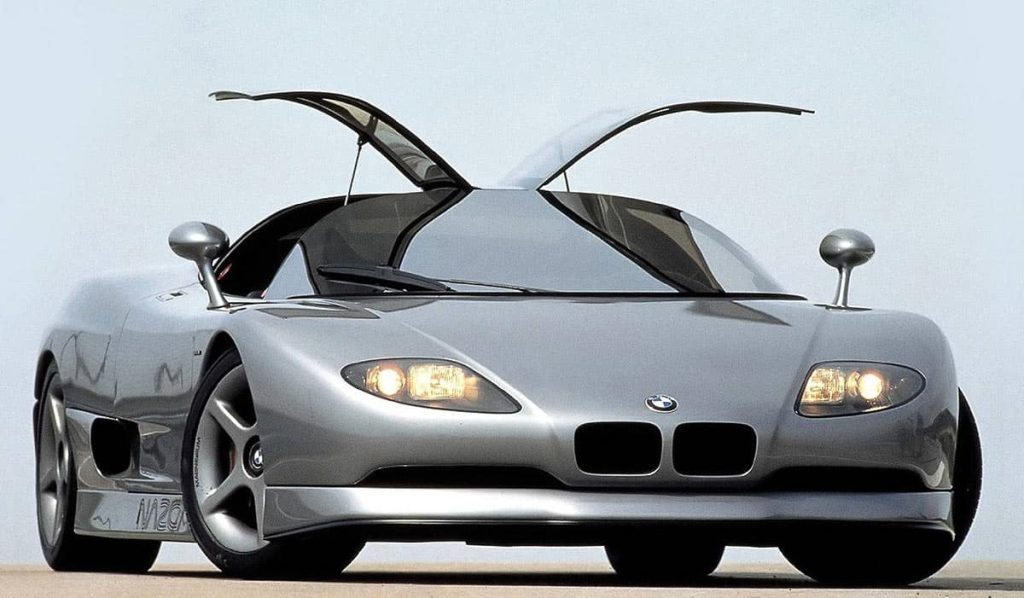 If you don't know the name of this concept car, you will immediately recognize it as a BMW judging from the frontal design. This car was manufactured by the studio Italdesign, which is home to famed automobile designer Giorgetto Giugiaro. It ran 350 horsepower and could push its speed up to 193 mph.
Volkswagen Golf W12-650
Perhaps you are as confused as we were after seeing this car. You must be wondering how this regular-looking car could be a concept when these types of cars are known for their non-traditionality and flamboyancy. Though it looks like an average minivan, there are some hidden features in it.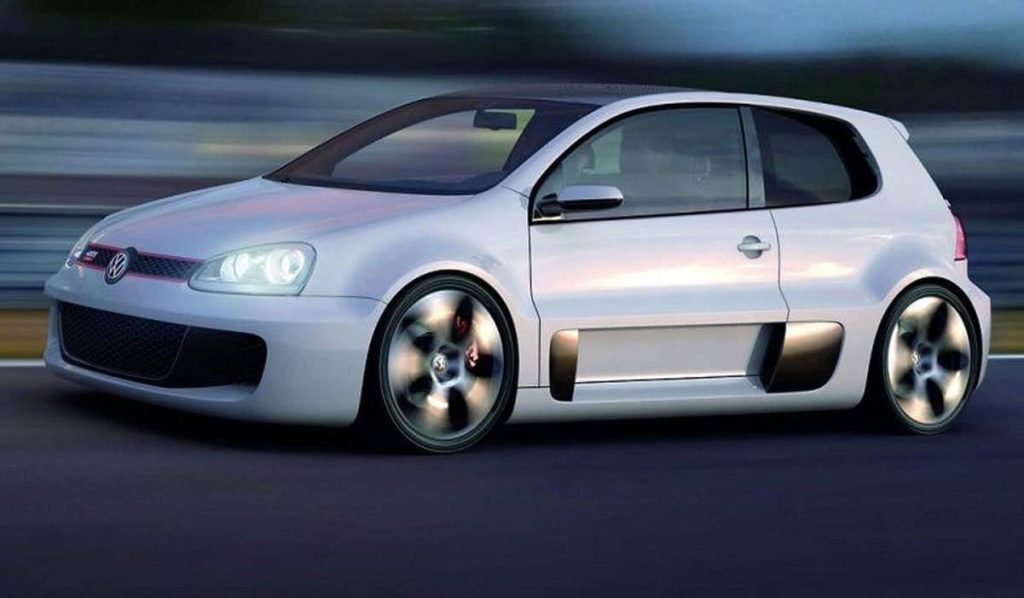 In mere eight weeks, the design team had manufactured a solid concept from the ground up. It was first displayed at the 2007 GTI Festival. The car has no rear seats, and it runs on 650 horsepower. With this beast, you can reach 60 mph in just 3.7 seconds.
Yamaha OX99-11
Yamaha is a tech giant that needs no introduction. Still, lots of people have no idea that Yamaha also builds cars – aside from home appliances and musical instruments. This particular concept car is known for being one of Yamaha's failed projects because it was too expensive and way ahead of its time.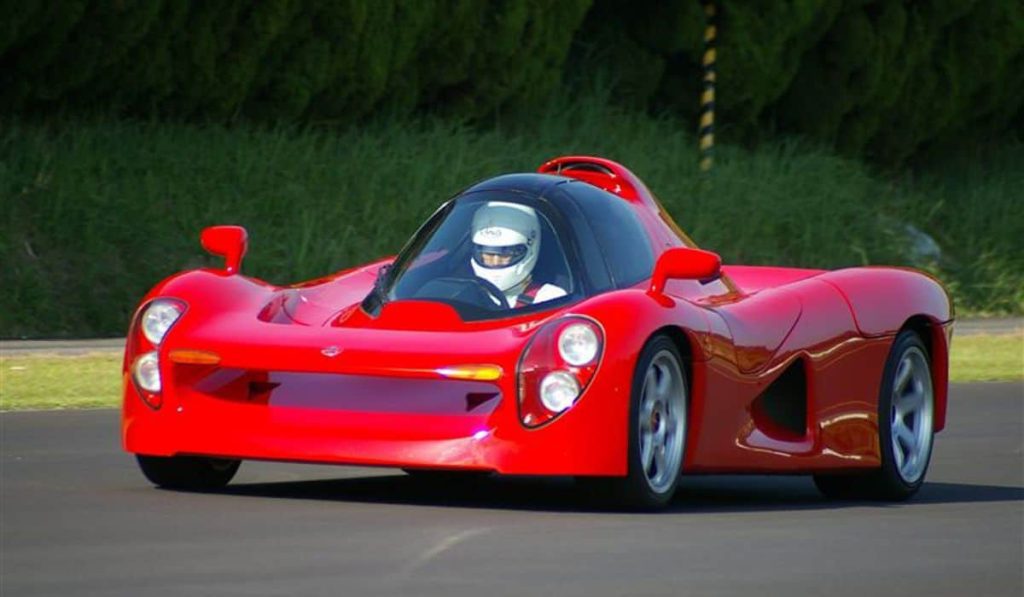 The idea for this car started circulating in the early 90s. Yamaha decided to create this vehicle after being involved with Formula One. The driver's glass canopy made the car look like a fighter jet. It also had a beautiful chassis. However, it was never sold due to the high production costs.
Bentley Hunaudières
Maybe it's just personal preference – but we can't get enough of sleek black cars like this. We can imagine ourselves driving down the road on a cool summer evening. Truly, this is one of the most attractive cars we have seen. Sadly, the car was never sold to the public.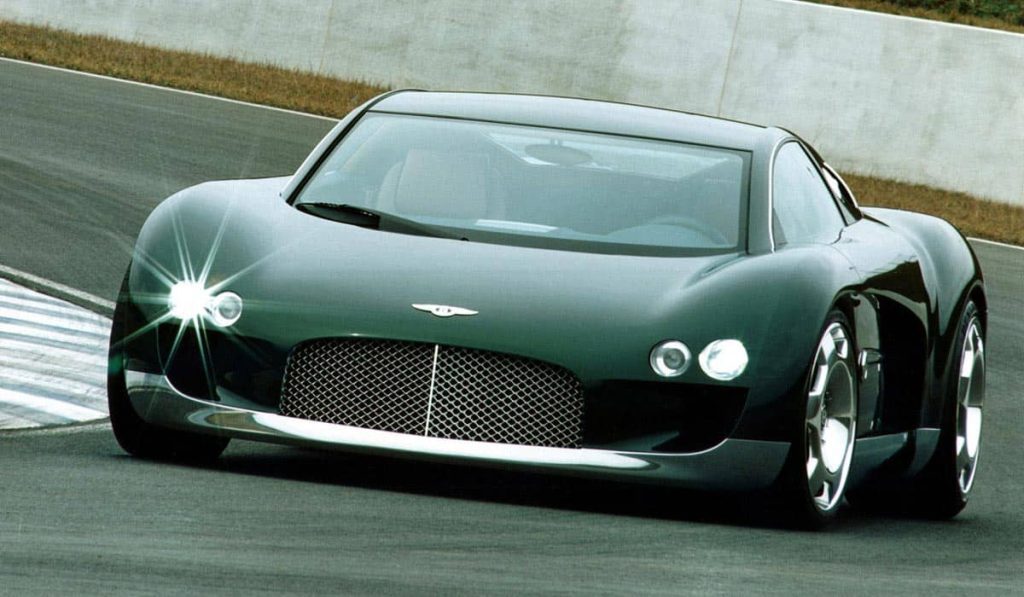 The Hunaudières was first displayed at a car event in the late 90s. It was an instant hit from that moment on, especially thanks to the five-speed transmission that could push up to 217 mph. Though it never hit the market, this car inspired the famous Bugatti Veyron.
Chrysler ME Four-Twelve
We can totally see this car in the Fast and Furious movie franchise. It isn't just all looks – it was designed and manufactured by Brian Nielanderin back in 2004. It may not be an environmentally friendly electric car, but it's still a spectacular ride.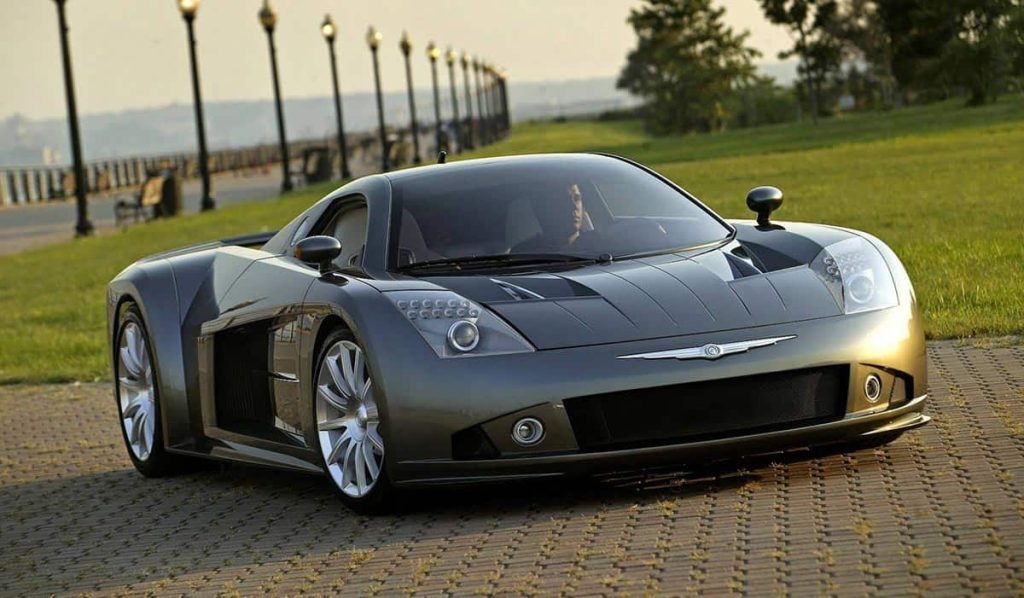 The company only manufactured two of these. Like the other cars in this list, this one was first showcased at an international event. The engine is designed to push 850 horsepower, which makes the car incredibly fast and powerful. It has a 6.0-liter V12 and a lightweight carbon-fiber body.
Volkswagen ID. Buggy
Buggies are timeless. Just ask your older family members! The streets of the 60s and 70s were littered with this car. To this day, it remains beloved in many parts of the world. Volkswagen reintroduced this retro icon as a concept car back in 2019.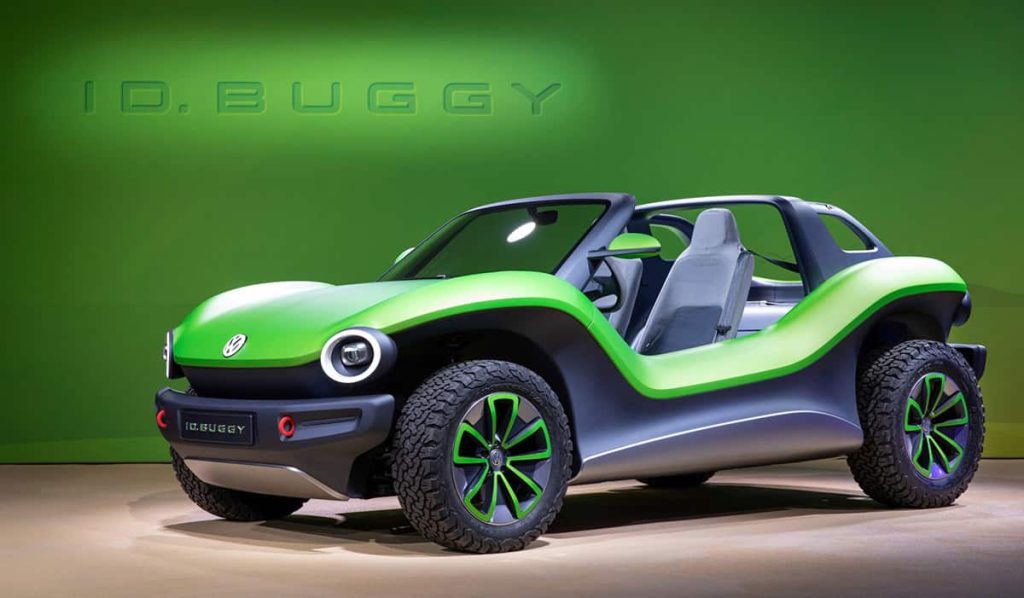 According to the company, they tried to stay true to the original car design, and the goal was to upgrade it for the modern market. The chassis of the car is made of plastic, aluminum, and steel. While it lacks a door and a roof, it has a solid roll bar.
Mercedes Benz Ener-G-Force
This was Mercedes Benz's attempt at making their classic SUV environmentally friendly. The company made this concept with Emergency Services and Law Enforcement in mind. However, it is still a suitable car for the regular folks. Peter Pfeiffer worked as the chief designer for this project.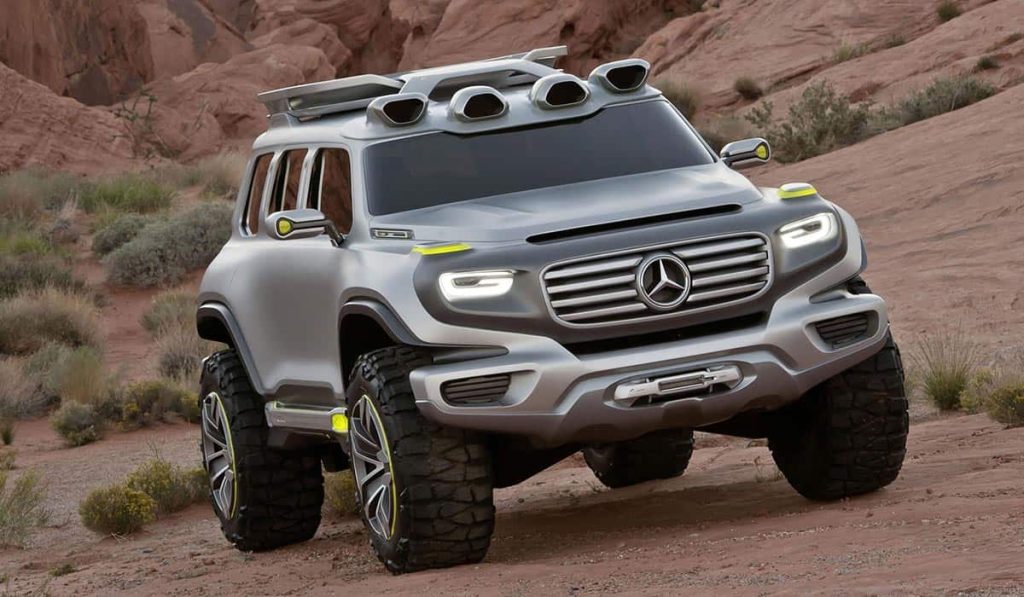 The inspiration was taken from Mercedes' previous projects. They applied zero-emission hydrogen fuel cell technology in this SUV. A hydro-tech converter is stored on the roof, which gathers water from the environment and reuses it. The planet needs more cars like these!
Honda Sports EV
This is what we consider a true concept car. It takes an ordinary idea and enhances it with modern technology. At first sight you can already tell that this car's different. This particular concept caters to both sports and urban lifestyles. It was first displayed at an event in 2017.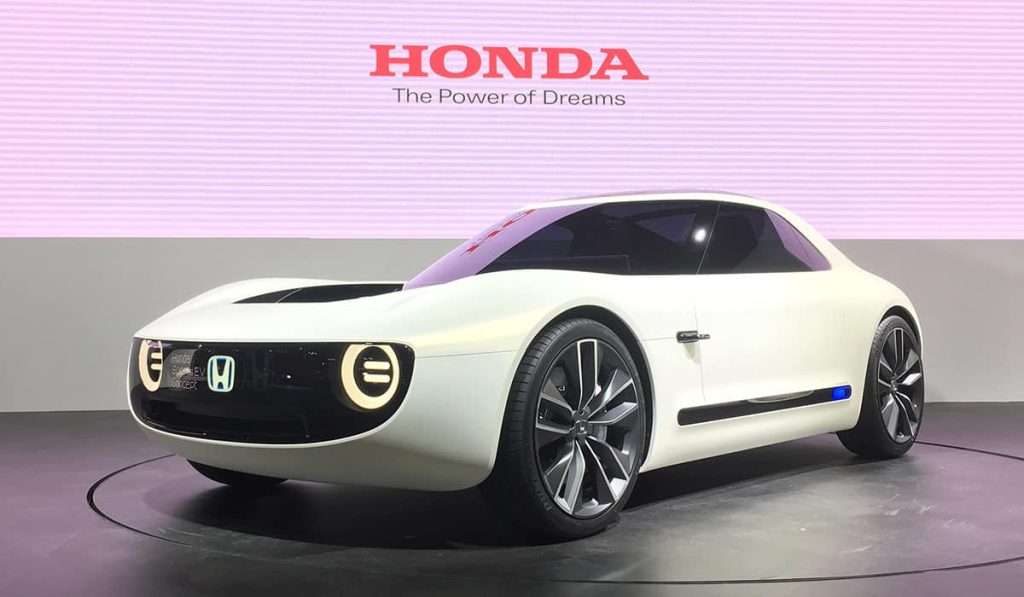 The car looks like the classic Civic. However, the inner mechanism of this car is much different. It has artificial intelligence installed, and it's supposedly a very high-quality technology. The AI can learn from the driver and observe the emotions behind their judgment.
Toyota GR HV
We think that you have already caught on to a pattern by now. Yes, we do have a deep fascination for sleek black cars. We love it even more when it's matte black, just like this car. This beautiful specimen was first unveiled at an event in 2017 in Tokyo.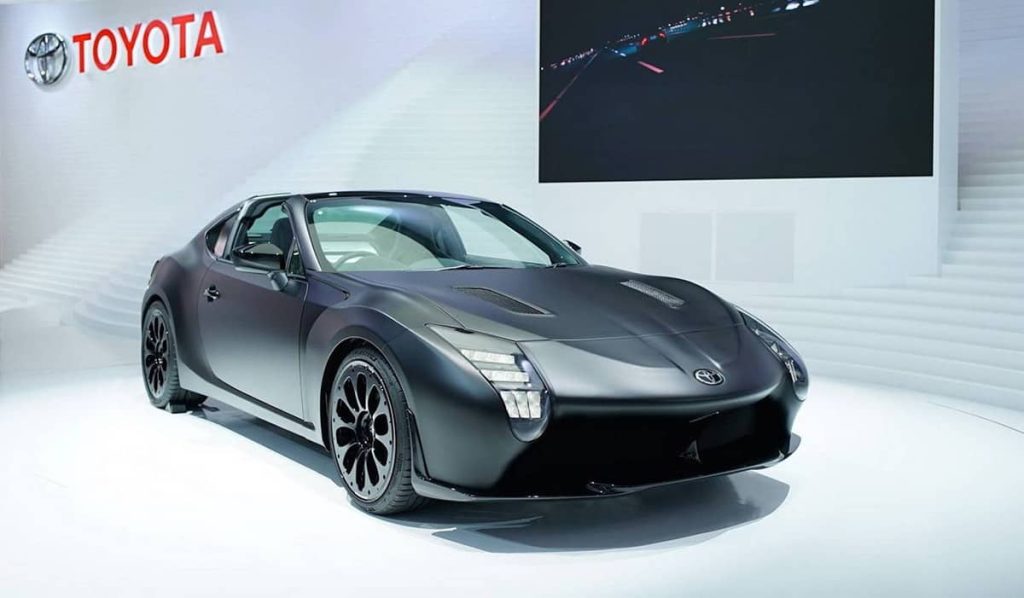 According to Toyota, the targa top offers a wonderful feeling of freedom to the driver. This concept can also give you the thrill of driving a fast racing car while being mindful of the environment. The inspiration was taken from Toyota's GAZOO Racing's TS050 Hybrid, which won many championships.
Mini Rocketman
There is something about Mini Coopers that we can't quite pinpoint. They're just so adorable! Those who drive it rarely have any complaints about it. It has many beneficial features and plenty of leg space. We hear that the driving experience is also spectacular.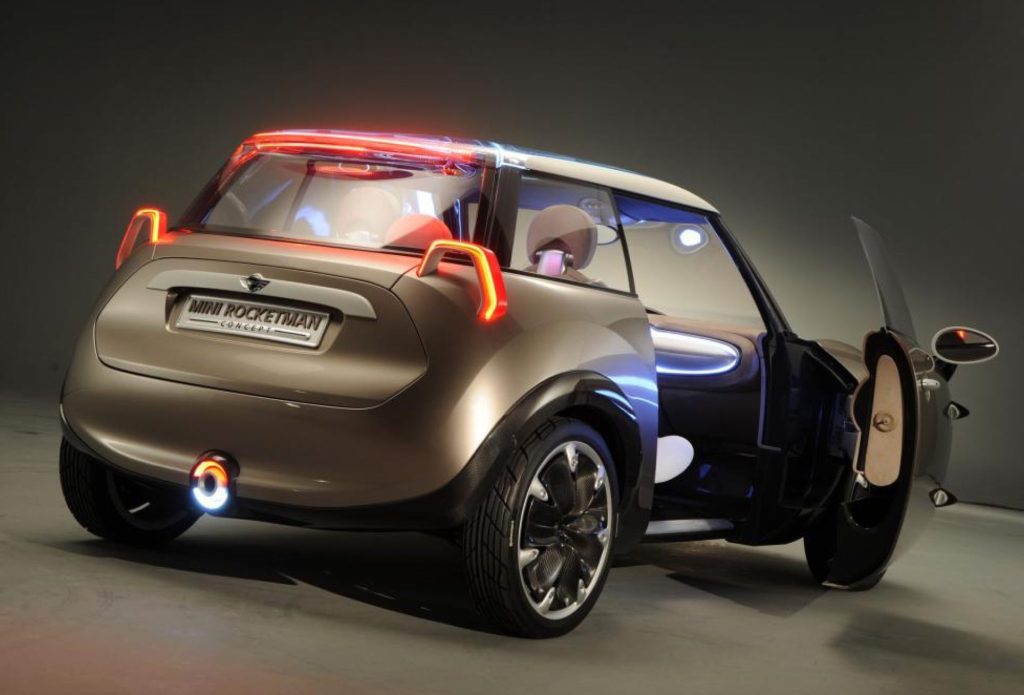 This is the eco-friendly twin of the traditional Mini. Dare we say, it might actually look better than the original. This electric car has dual-hinged doors and a fiber-optic roof. Despite being lightweight, it has a capacity for three people. The good news? It might hit production soon.
Mazda RX-Vision
We take it back. Black cars are no longer our favorite. Our new beloved is this vibrant red beauty right here. Sometimes we're glad that concept cars are never sold. If this beauty was let out in the streets, other drivers would drive into walls, too distracted by this car.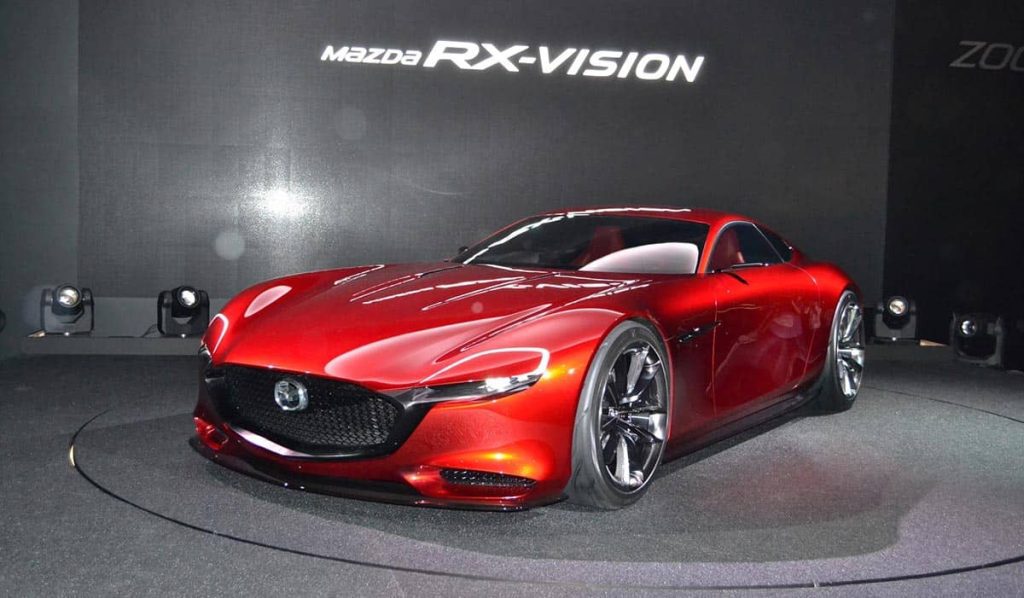 Thankfully, and tragically, the RX-Vision will never go into production. The intention behind this project was to show what futuristic rotary racing cars could look like. Despite not being available, car lovers are absolutely obsessed with it. However, Mazda made it clear that they will never mass-produce this one.
Audi Avus
This car is stunning. We're not car experts, but we think the classy silver paint job and the stylish chassis will make a fine companion to anyone. Who wouldn't want a gorgeous sports car? We think the elongated back portion on the car is quite unique.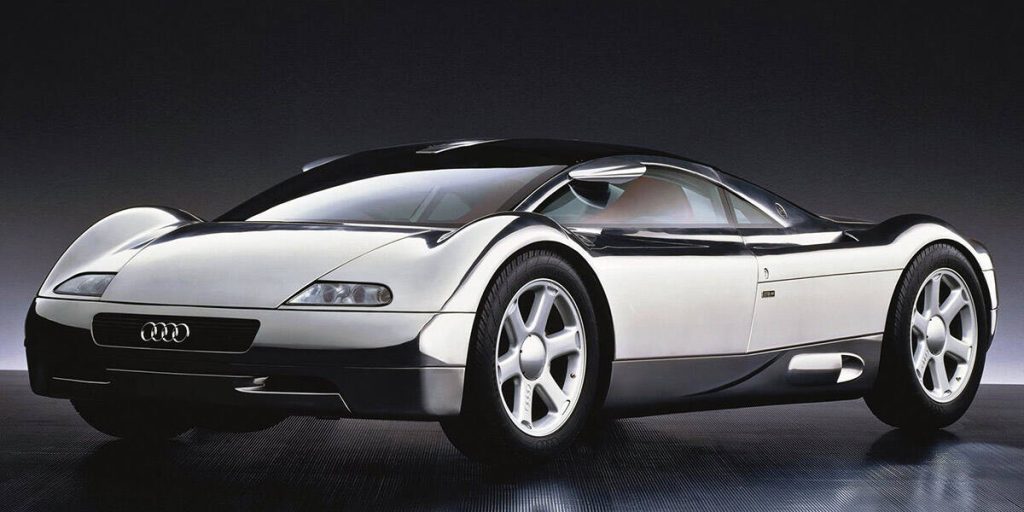 The Audi Avus (or Avus Quattro) was first displayed in the early 90s. It was quite the crowd-pleaser. Back then, Audi was new in the aluminum architecture game. Avus was their second time showcasing an aluminum car. It ran on 502 hp and had a 6.0-liter W12 engine.
Maybach Exelero
Seeing these amazing cars, we regret not being rich. Who knows, maybe we could have afforded this if we hadn't spent so much on McDonald's during our college years. There is no such thing as an ugly Maybach. But this one is just too beautiful.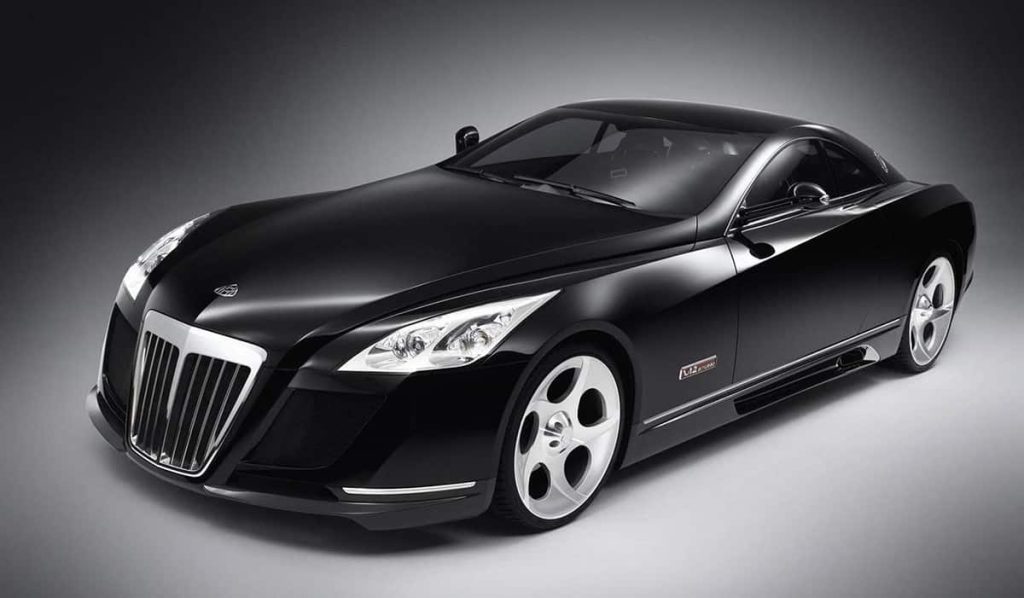 The Maybach Exelero made its debut in 2005. This sports car concept was made in collaboration with DaimlerChrysler, and it had a turbocharged V12 engine. This beast of a car could go up to 218 mph with 690 hp. You could reach 62 mph in a little over four seconds! Impressive, right?
Cadillac Sixteen
This next car is a superstar. And we're not just saying that – the Cadillac Sixteen made appearances in movies and shows like Hugh Jackman's Real Steel (2011) and Adam Sandler's Click (2005). Now it just has to be featured in a James Bond flick.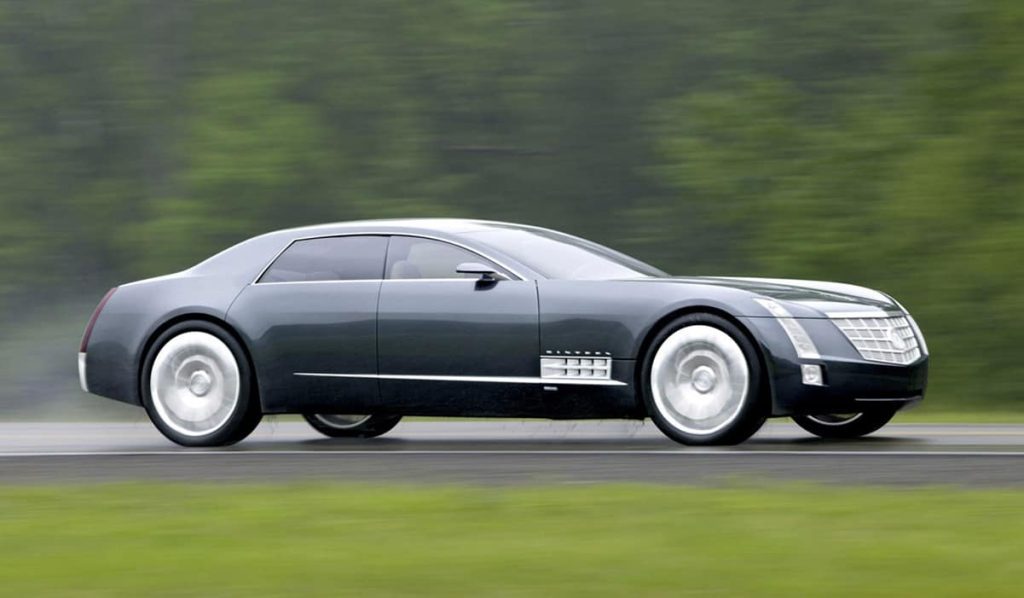 This concept car debuted in 2003. It took inspiration from a vintage Cadillac V-16. The car never made it to production. However, it did inspire other Cadillac models. The Sixteen had a 4-speed automatic transmission and a 13.6-liter V16 engine. It produced at least 1,000 bhp.
Lincoln Continental
If you're not in the US, you probably don't know that Lincoln brand that well. The company is part of the famous Ford Motor Company. Clearly, they have more than enough resources to spend on a fine concept car. Out of nine concepts that they made, the Continental is one of the most recent.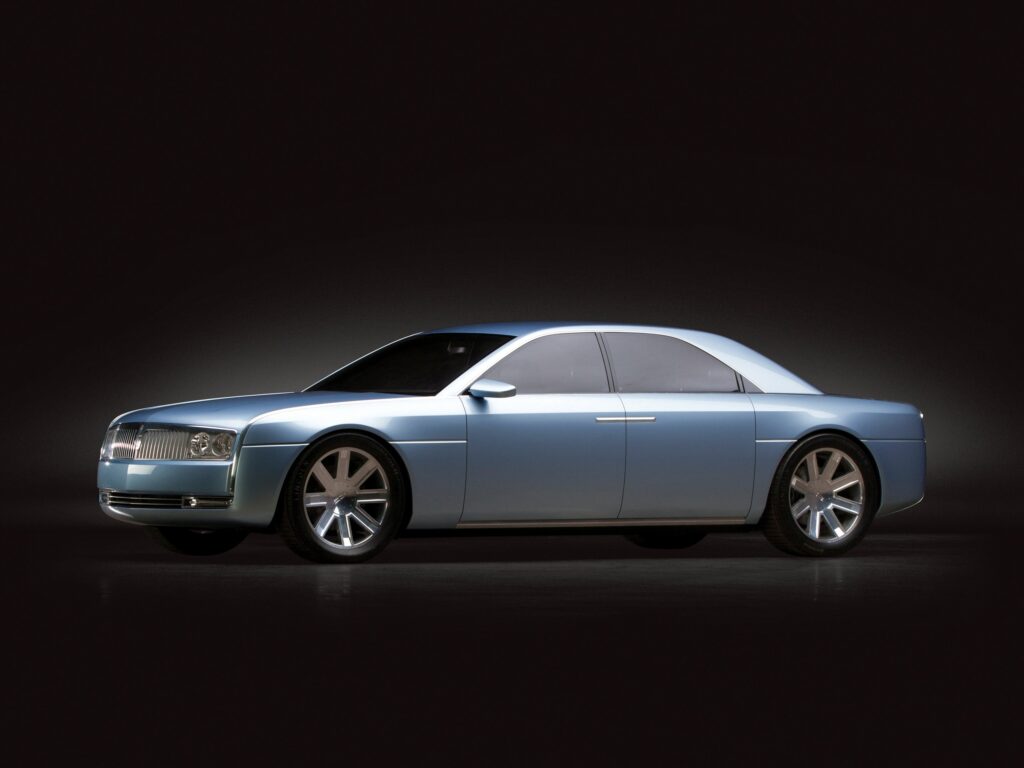 The classic Continental version had been in production since 1940. The 2020 version is a simple yet stylish sedan. This luxurious car has E-latch doors, which offer a noiseless experience. The 'Lincoln Drive Control' also allows the drivers to choose between three driving modes.
Volkswagen W12 Nardo
You may not know it, but Volkswagen apparently makes sports cars. They were also excellent quality, some say. They have been featured in many famous video games, including Asphalt and Gran Turismo. If you ever played one of these, you'll probably love seeing this car in real life.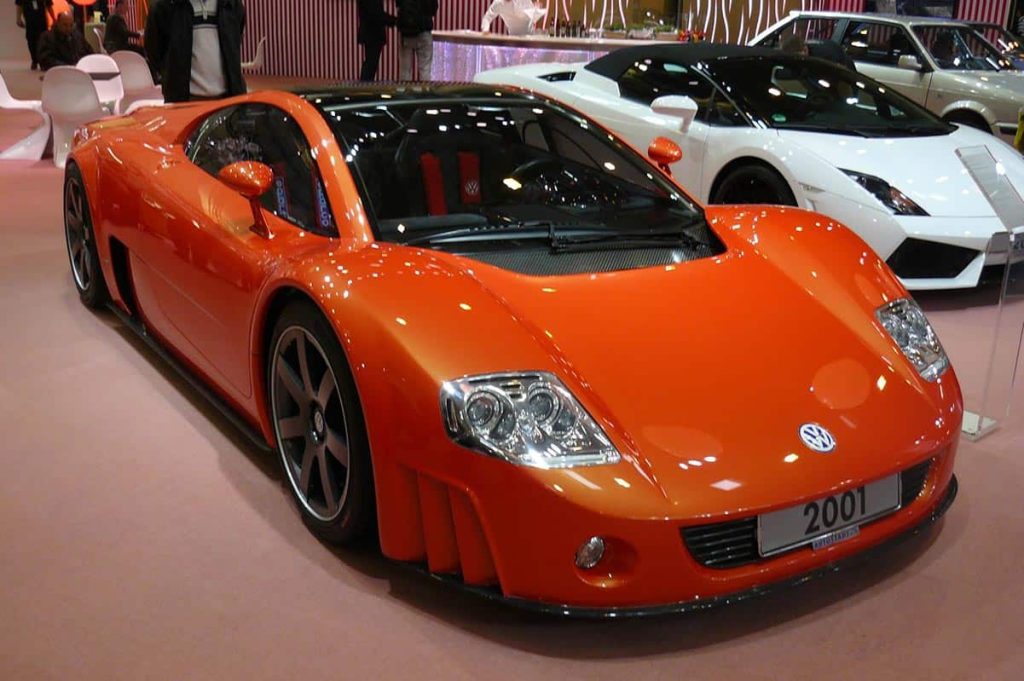 Even though it was a concept and never entered the market, these cars often participated in various racing events. This car was capable of accommodating a 12-cylinder engine. With 591 bhp, it made for a fine sports car. This vibrant orange car in the photo first appeared at the Tokyo Motor Show.
Saleen S5S Raptor
This would be the perfect car for a minion. Just imagine them chaotically driving this through the streets while singing the Banana Song. Thinking about it brings a smile to our faces. This beautiful piece of metal also made appearances in video games such as CSR Racing and Forza as a playable option.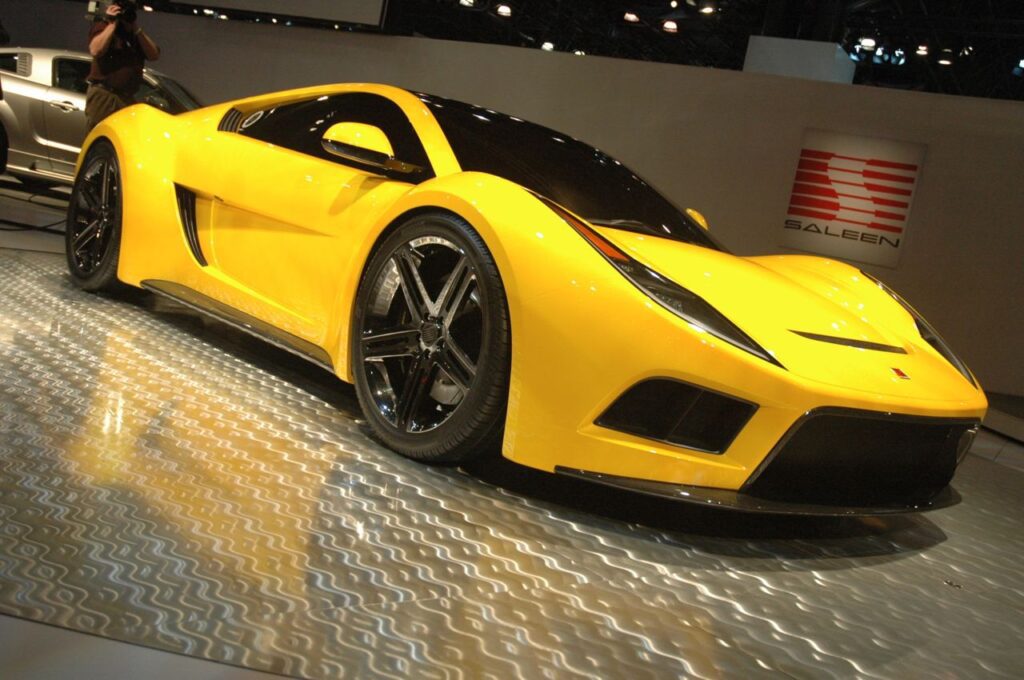 This one hasn't hit the market – but don't be sad! There is a possibility that it will be made available to the public in the near future. The assumed retail price should be around $185,000. It's not cheap, but it's worth it. This car runs on 650 hp and has a supercharged engine.
Toyota Kikai
This car is quite unique. Most of the concept cars here are jacked-up sports cars and sleek-looking sedans. However, this manages to stand out. We won't lie; at first glance, we mistook it for a golf cart. However, we found out that this was literally what Toyota was aiming for.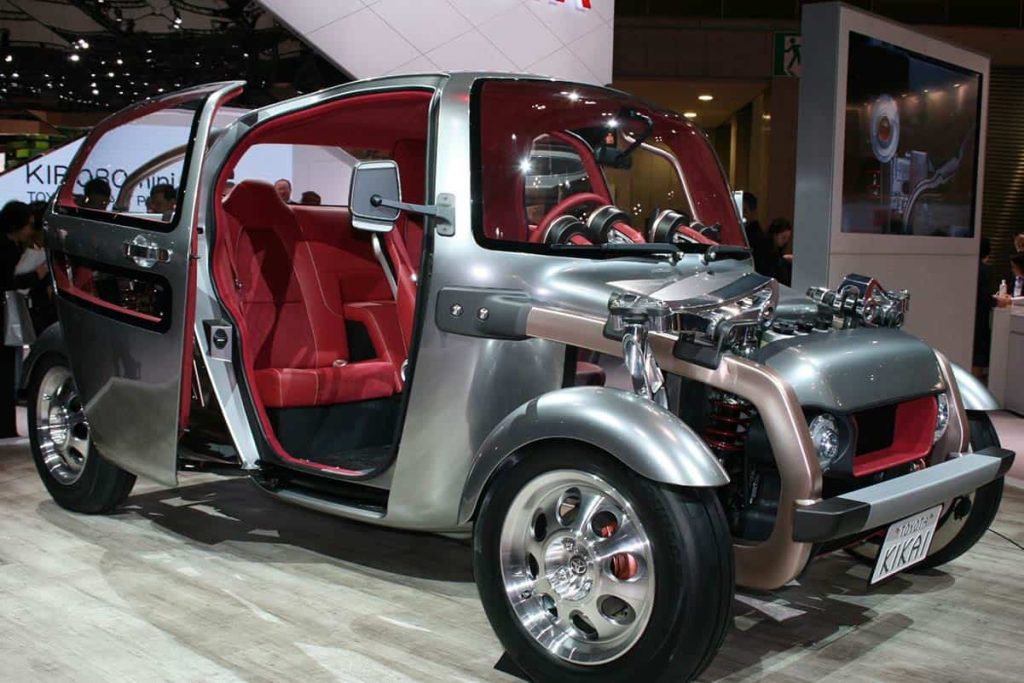 Instead of gushing over the outer beauty of the car, Toyota wanted people to appreciate the inner mechanism of the vehicle. Hence, they highlighted the machinery and kept the chassis humble. The internal machinery was made visible for this design. This car has a decent enough engine and also repels outside noise.
Jaguar C-X75
In our personal opinion, Jaguar's car design department never fails. They always make the most elegant-looking cars. Though many complained about their mechanism and maintenance, no one ever detested the sophisticated look they provided. This concept car is gorgeous, as expected of a Jaguar.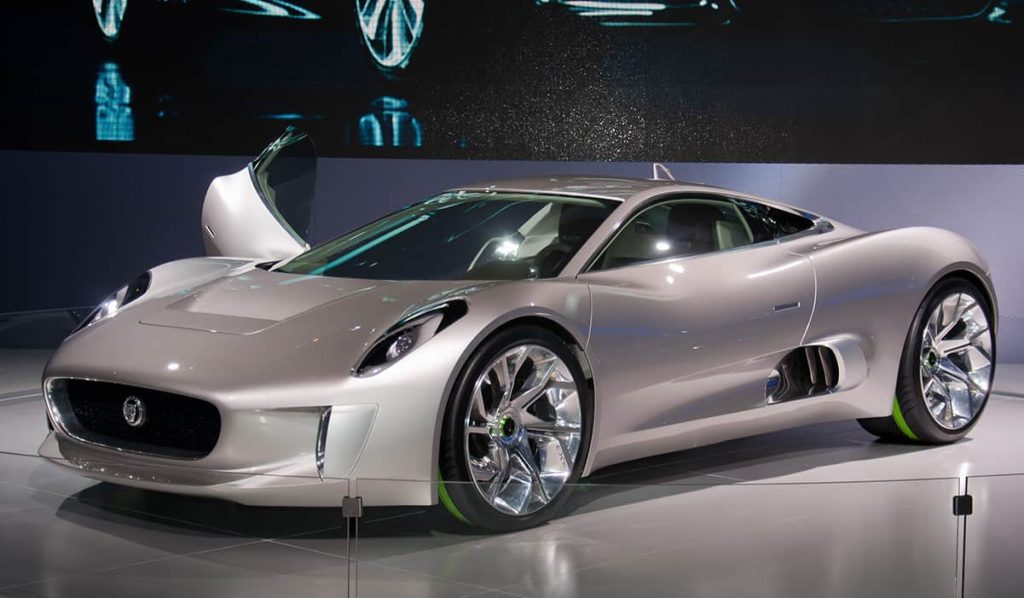 This concept made its debut in 2010. It was designed in collaboration with the Williams F1 team. The car has two hybrid-electric seats. It runs on 778 hp and has four YASA electric motors. The company was supposed to release a limited edition, but a prototype is rumored to be in a James Bond movie.
Lotus Eterne
We don't know about you, but this is our first time hearing about the brand Lotus. We did some research, and they seem quite promising as a brand. They managed to bring the gracefulness and elegance of a sedan to a sports car. Isn't that amazing?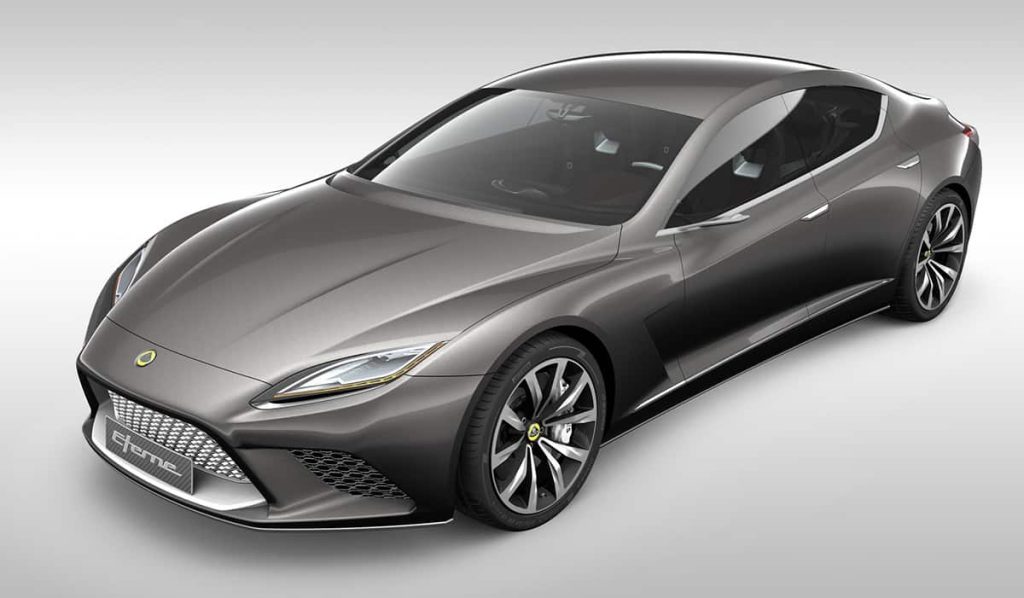 Back in 2010, Lotus presented five new concept cars. The Eterne prototype was the most popular and impressive one. They were aiming to compete with industry giants like Ashton Martin and Porsche. This car had 620 horsepower. Due to administrative problems, it never got to be sold.
Ferrari Mythos
Even those who have no interest in automobiles have heard of Ferrari. There are thousands of car manufacturers out there. However, very few of them garnered the respect that Ferrari has. It's not a brand you can casually buy even if you have money. They made sure to sell only to respectable people.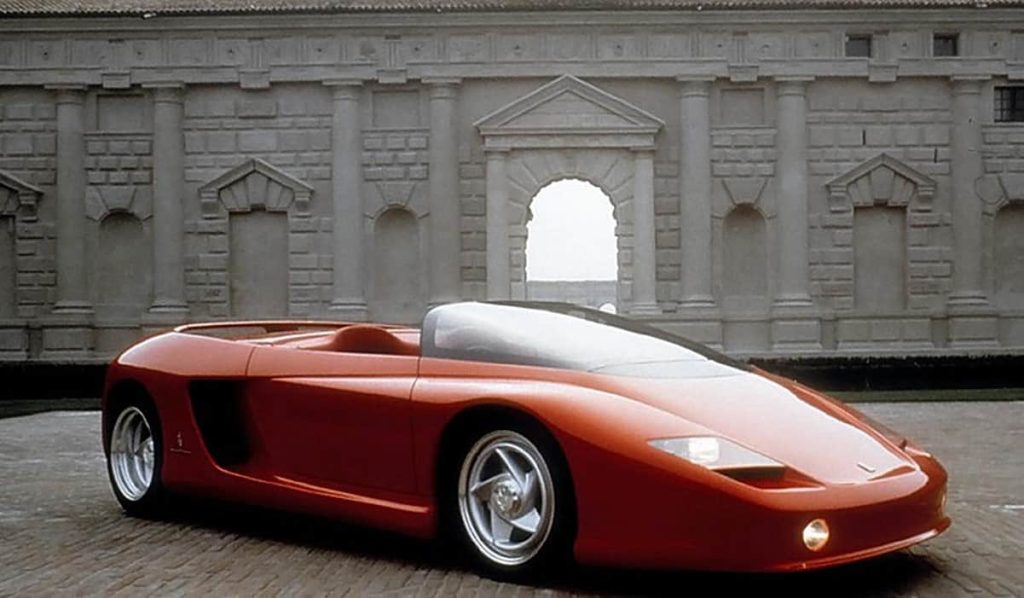 Ferrari never made a bland car, and this one is no different. The inner mechanics are that of another one of Ferrari's successful launches, the Testarossa. The concept made its debut in the late 80s. It had 390 horsepower, which isn't considered much these days. However, it was impressive back then.
Cadillac Ciel
Would you look at that? The gods have sent another black car to tempt us! We were about to suggest this car for the James bond franchise yet again. However, it seems it has already made its Hollywood debut. It was featured in Entourage. It is a car worthy of stardom.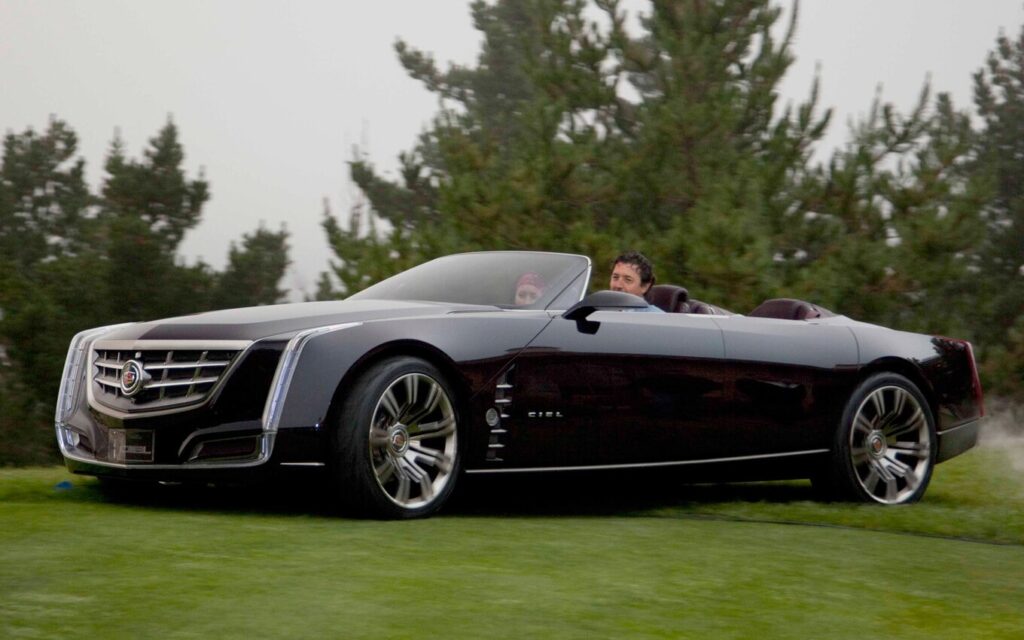 The vehicle is a reimagination of the vintage four-seater convertibles. Just from looking at it, you get the elegant yet vintage vibe. It has a hybrid 3.6-liter twin-turbo and 425 HP. The interior of the car is equally gorgeous. The seats are all handmade with exquisite materials.
Saab Aero-X
Now, this is what we call a true concept car. Concept cars are all about breaking out of the norm and creating something new and wonderful. Hence they cannot be mass-produced, as each car is crafted with utter devotion. The Saab Aero-X fits this category.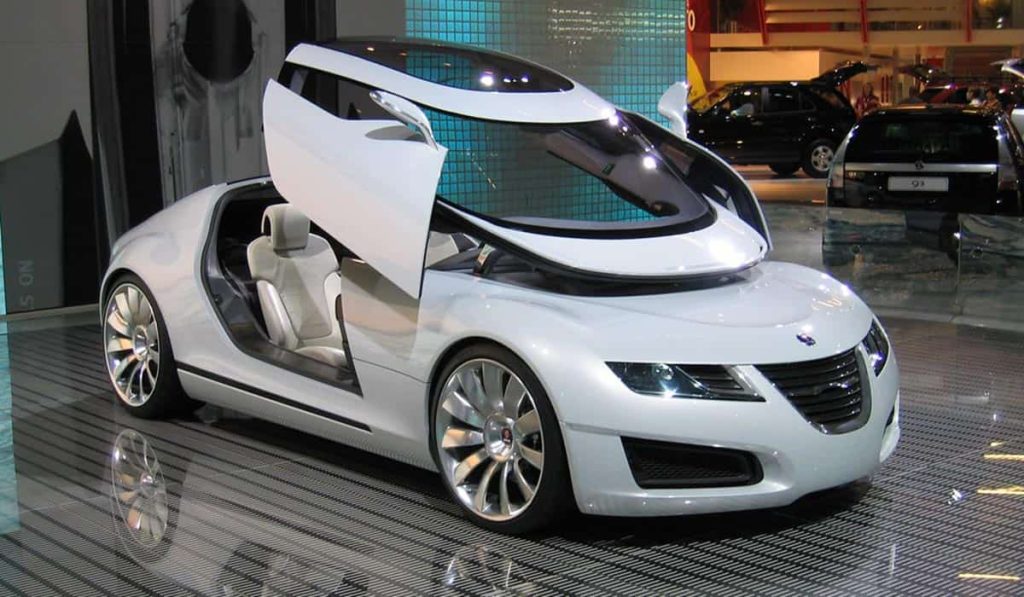 At first, it looks like just another classy white car. But then you press the right buttons and open up the top, and the magic happens. It was first displayed in 2006. The 2.8-liter turbocharged V6 engine produces 400hp. It can run at the top speed of 158 mph.
GFG Style Kangaroo
We hate to offend animal lovers, but we have something to confess: we don't like kangaroos. They don't look cute. The male ones look like WWE wrestlers on steroids. You couldn't pay us a million dollars to go near one. However, we would happily pay a million dollars to come near this orange Kangaroo.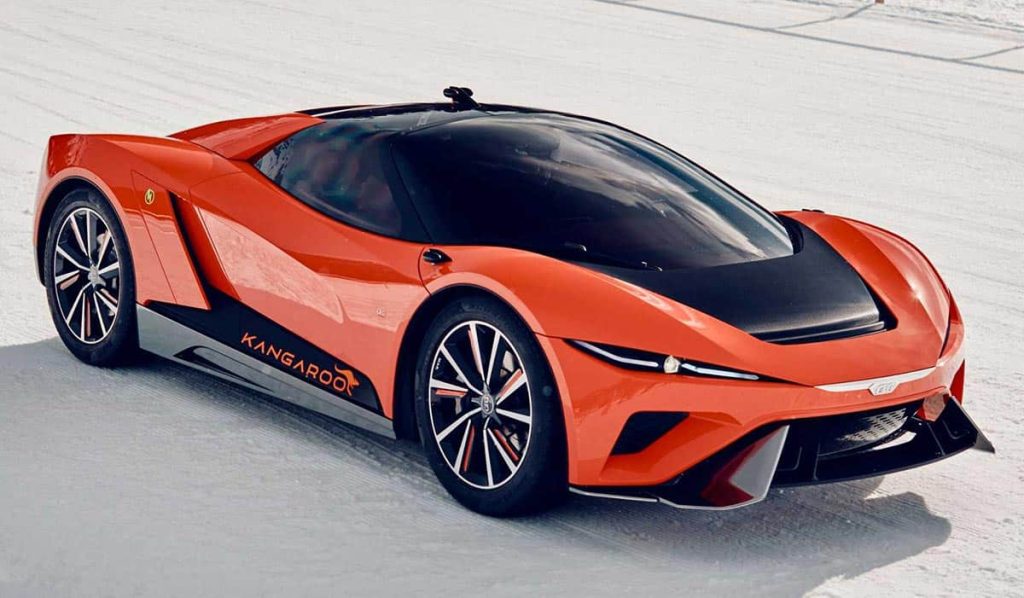 This orange wonder was made from the joint collaboration between father and son. Despite looking like a dashing sports car, this concept was actually created with off-road adventures in mind. It runs 155 miles per hour. The kangaroo can reach 62 mph in just less than four seconds.
Renault Megane eVision Concept
You don't have to be a luxury car brand to come up with concept cars, and Renault is proof of that. Middle-class families with enough savings can easily buy one of their cars. Renault might not create anything dramatic or revolutionary; however, they are still a trustworthy brand.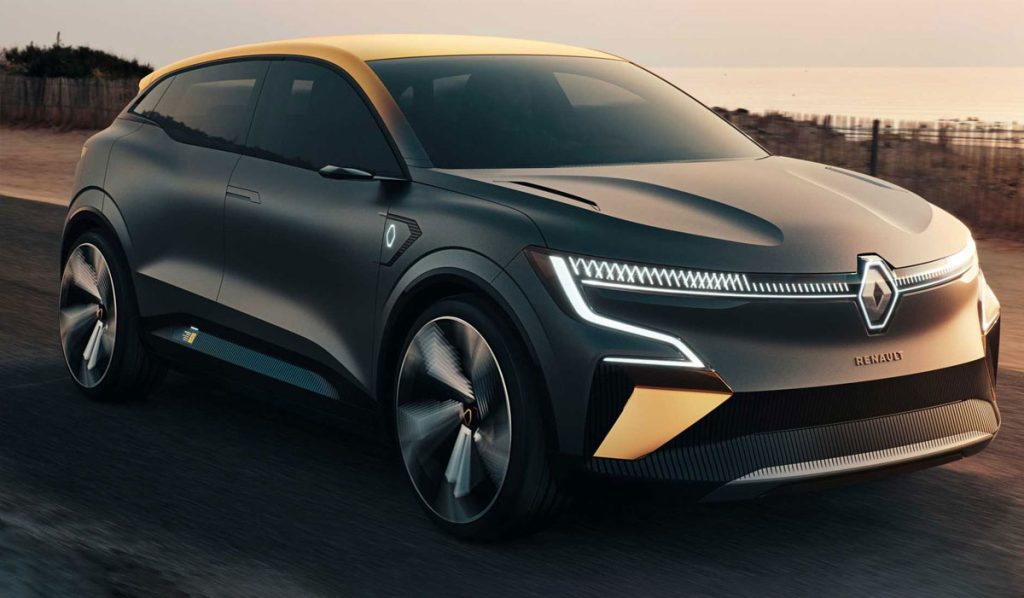 This car is perfect for a family because it is pretty spacious. The Megane eVision is designed to be environmentally friendly, so it has a 60 kWh battery. This type of battery consumes less electricity and improves the experience of driving. The car also has a couple of retractable door handles.
Pininfarina HK GT
It seems we are all discovering new things. Just like many of you, we were also unfamiliar with Pininfarina. Apparently, it's an Italian car design company. They must be quite good at their job because the Mahindra Group from India purchased the firm for €168 million.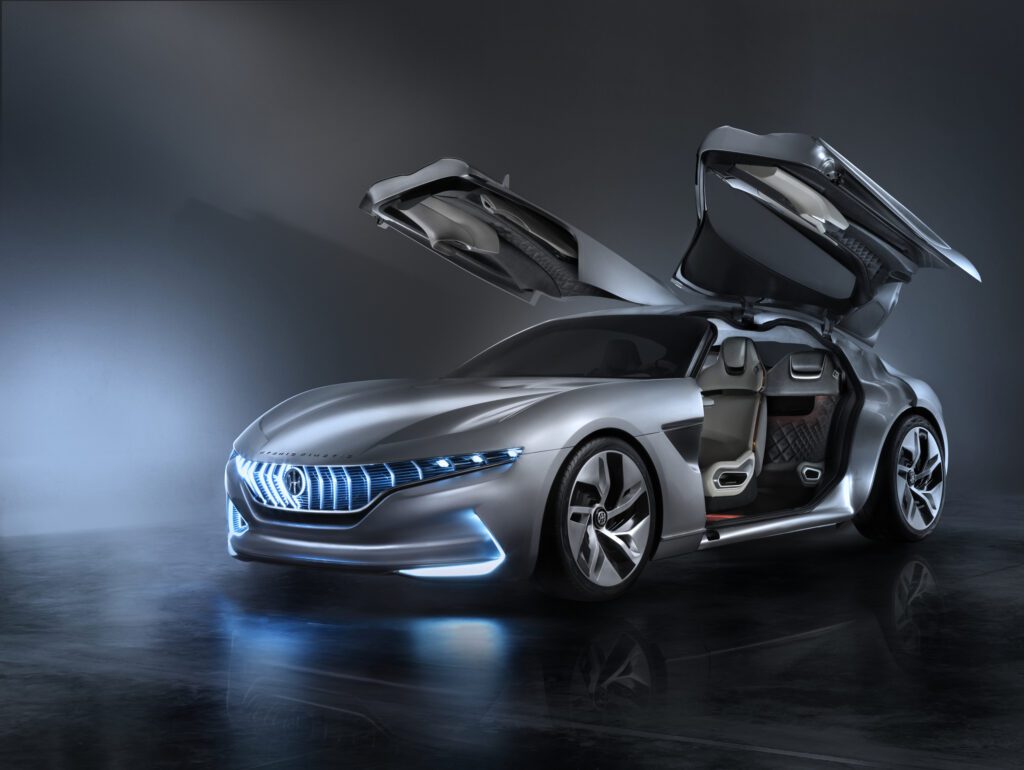 This particular concept car made its debut in 2018. It featured a new technology called Hybrid Kinetic GT. This was their fourth design in which they showcased the technology. The car has a couple of gullwing doors. The illuminated interior and floating dashboard give the passenger a sublime experience.
Buick Avista
We have been blessed with yet another black car. We're happy the car exists, but we're sad we can't afford it. There is no doubt that this is a fine-looking car. However, it does not just look good. The Buick Avista won the EyesOn Design award the very same year it was released.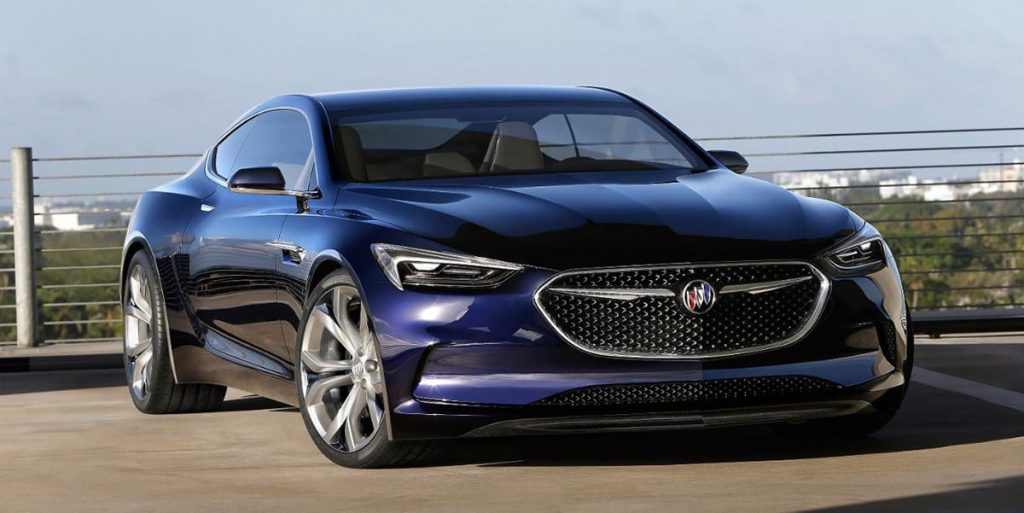 This beauty made its debut in 2016. It ran on 400 horsepower and a twin-turbocharged V6. This was one of Buick's first rear-wheel cars. There were many other attractive features that made many want it. Sadly, it never made it to production despite the high demand.
Bugatti Galibier
Bugatti is an automobile industry giant. It was founded over a century ago and kept its head up despite the many curveballs life threw its way. It has created several iconic car models over the years, and that includes some amazing concept cars.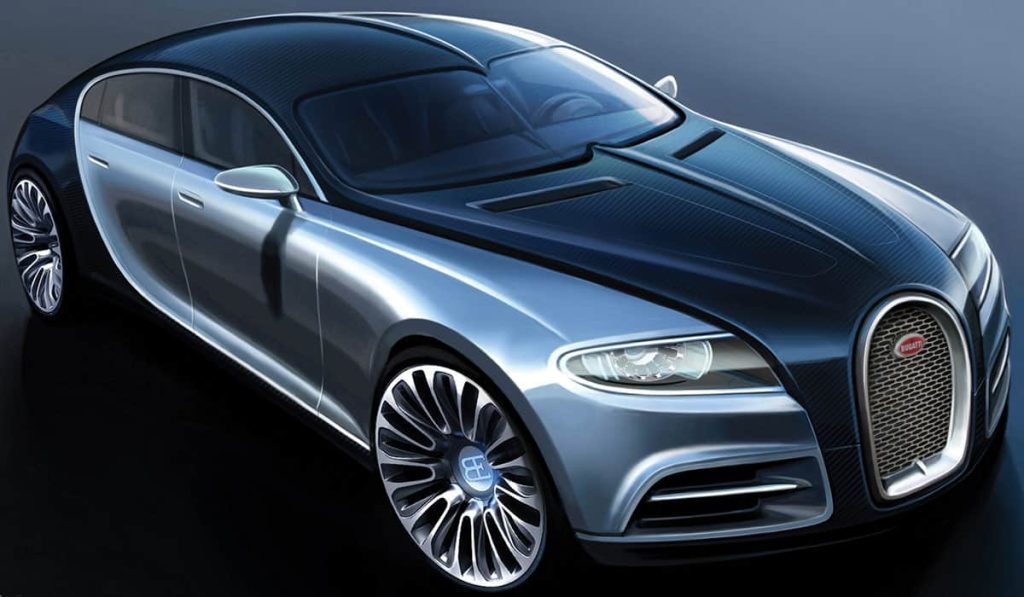 The Bugatti Galibier was first introduced in 2009. It was showcased at a super exclusive event where you could only get in with an invitation. Bugatti claimed that this was the most powerful and elegant four-door car in the world. The vehicle had a butterfly roof and an 8.0-liter twin-supercharged W16 engine.
Mitsubishi Concept-RA
The Mitsubishi brand has been a good friend to middle-class folks for many years. Their reliable technology provided us with sturdy, affordable cars that last for a long while. They are a prime example of why people praise Japanese products for their durability.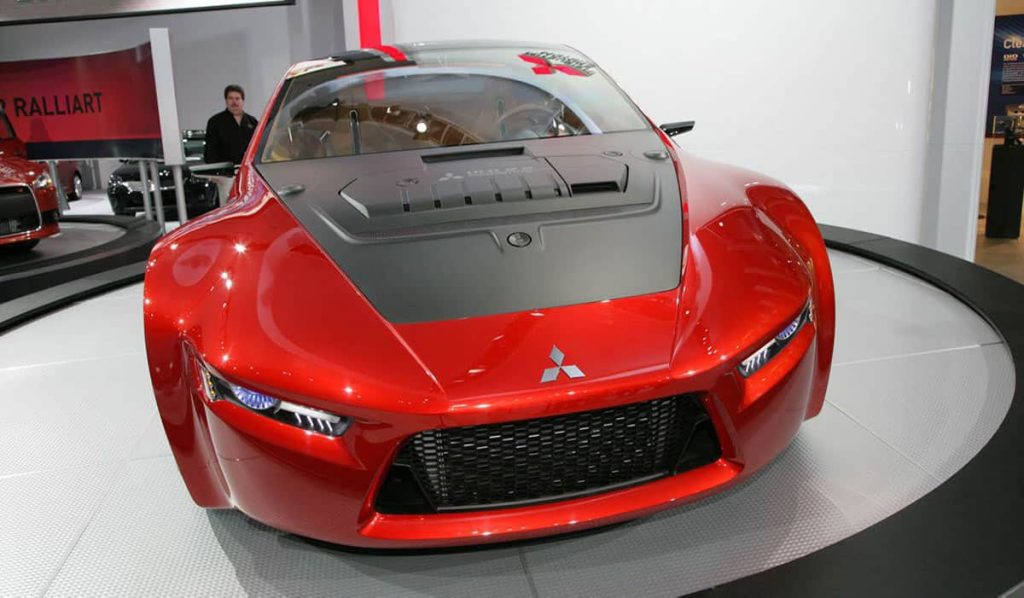 It's hard to believe that Mitsubishi could create fancy cars – but it seems that they also made some high-end concept cars. This one was first showcased in the late 2000s. Besides many other new features, it had Mitsubishi's signature Active Steering tech.
Lamborghini Estoque
Lamborghini has gotten to the point of being considered a household name despite its astronomically high prices. Few can afford it, yet almost every car lover dreams of having one. The company's cars are known for their stylistic chassis and unique design. However, many still think it's an overrated brand.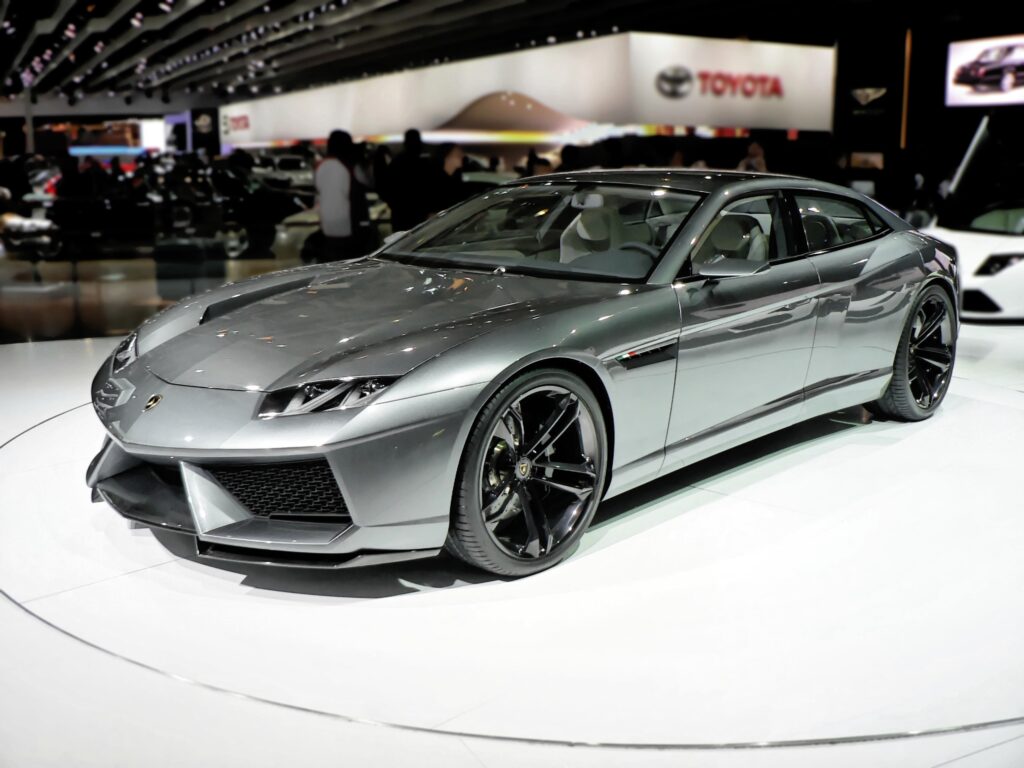 This Lamborghini supercar was first showcased in Paris back in '08. The four-door supercar claimed to be a top-class super sports car. It had humongous wheels, as you can see, but only had two seats. Since the LM002 model, Estoque was Lamborghini's first front-engine auto in a while.
Dome Zero
We bet you didn't know about this car brand. Dome is a Japanese racing car manufacturer, and this is one of their earliest concept cars. The non-traditionality of concept cars is obvious in this project. We've never seen a car like this. It oddly reminds us of toy cars!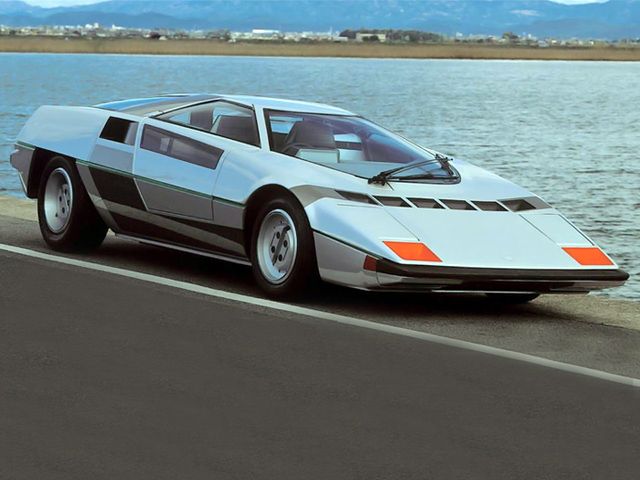 The Dome Zero project started all the way back in 1975 and was ready for display around three years later. Therefore, it is a true retro concept car. This two-door car was Japan's first production auto. They even made a few units and put them for sale.
Alfa Romeo Scighera
This is a true piece of art. As much as we love a nice black car, there is something special about this racing car. It is quite flashy, yet it's still such demure compared to many other vehicles in this listicle. This futuristic concept car was first displayed in 1997.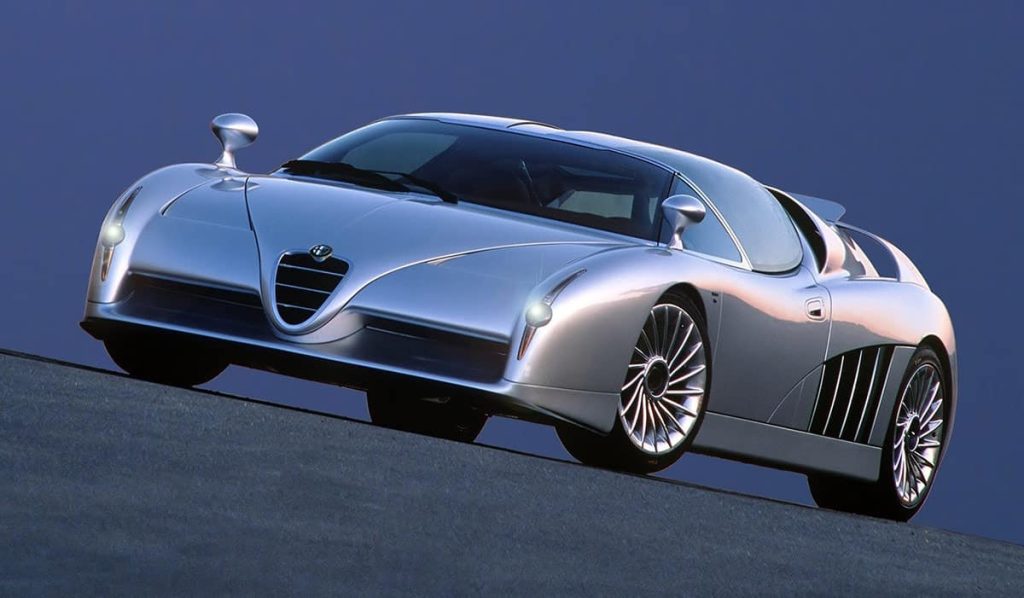 The legendary designer Fabrizio Giugiaro wanted to make a sports car that could be driven on regular streets. He somehow ingeniously mixed both the elegance of a sedan and the ferocity of a Formula One race car in one unit. The car is made entirely of aluminum and was way ahead of its time.
Ford Shelby GR-1
Ford is yet another automobile industry giant. It is one of the oldest car manufacturers in the world and also one of the most successful on a global scale. They have created many iconic models over the years. And this concept car is just one of them.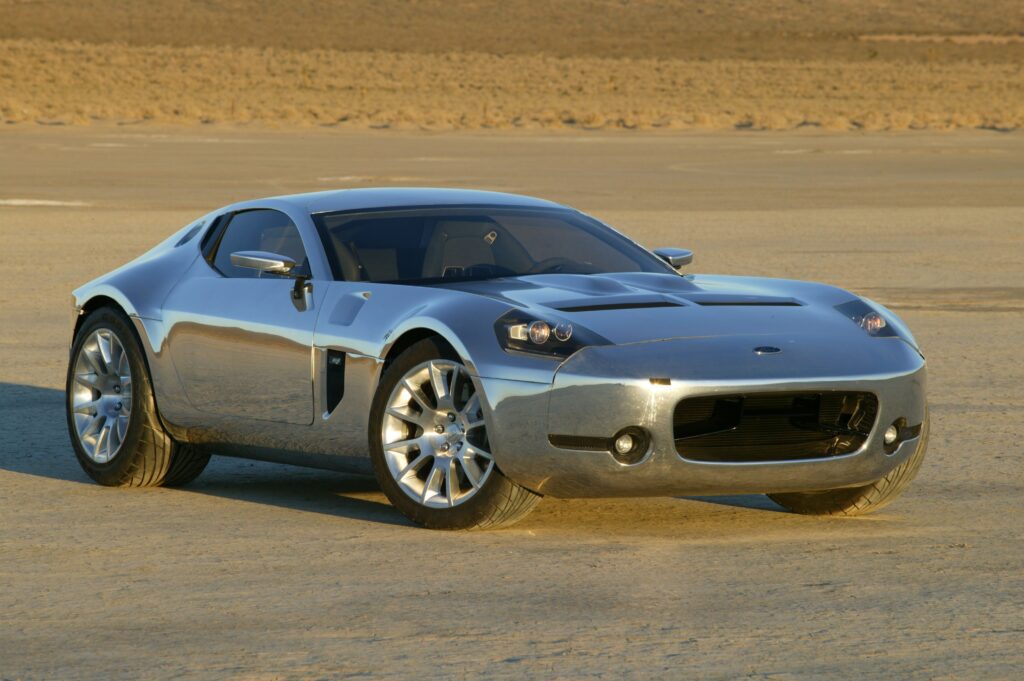 This concept car was first revealed in 2004, but it was first set up as a clay model. The model and mechanism of the car design took heavy inspiration from the Shelby Daytona. Both cars had the same wide front, but this one could push 605 horsepower.
Dodge M4S
This is certainly a unique vehicle and has one of the most radical chassis. This concept car looks like a triangle – and that's hilarious. If we had money to buy any car from this listicle, we would probably go for this one.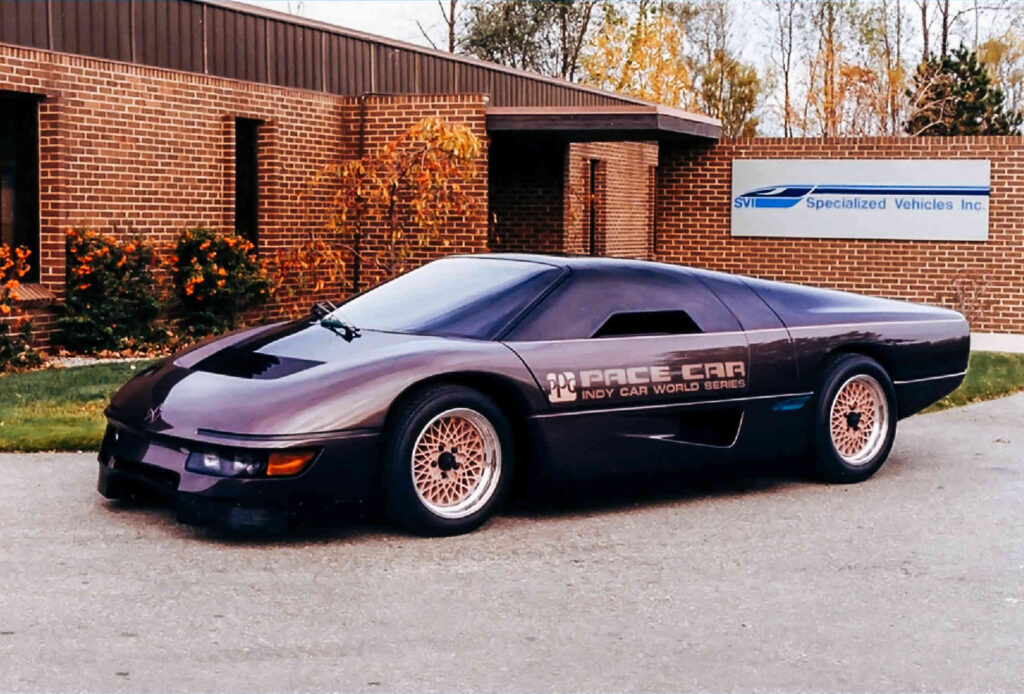 Dodge's chief designer Bob Ackerman created this car in the 80s. It was quite a revolutionary creation for the time. The goal was to show people what the future of the automobile industry could be in true concept car fashion. The vehicle garnered enough attention to star in the 1986 movie The Wraith.
Mercedes Benz C111
You might say that this one doesn't look like a Mercedes Benz. Well, that's not wrong, considering that this car is very different from Mercedes' usual creations. However, that's the whole point of concept cars. With these vehicles, designers can get out of their comfort zone and create something new.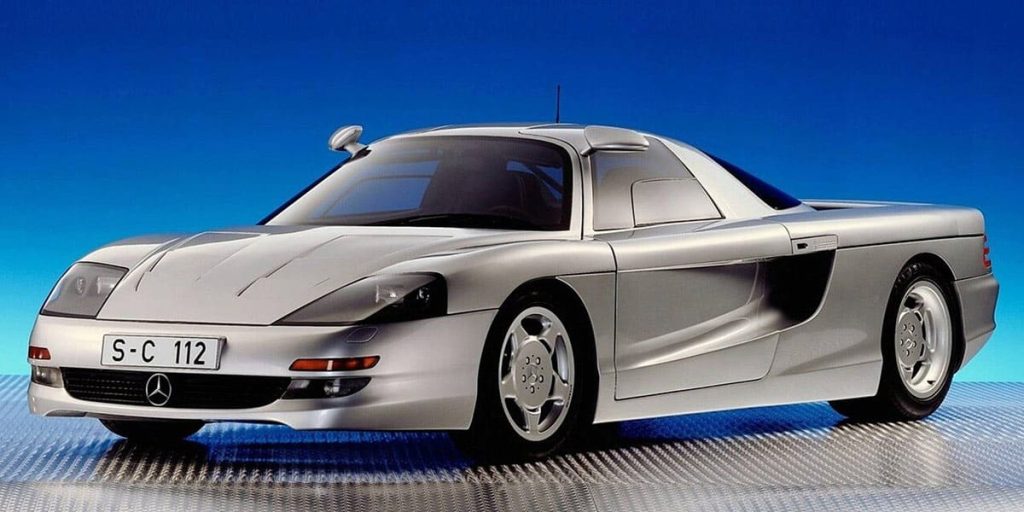 Mercedes developed this project as an experiment between the 60s and 70s. The first C11 model was completed in 1969. It could produce 350 hp, which was quite remarkable back then. The car could also impressively run 186 miles per hour!
Subaru F-624 Estremo
Last but not least – we will finish off this list with the Subaru F-624 Estremo. We do not know how to explain this car. The design somehow reminds us of a UFO. The company, however, described this unique shape as 'bubbly.' We didn't know bubbles could ever look like this.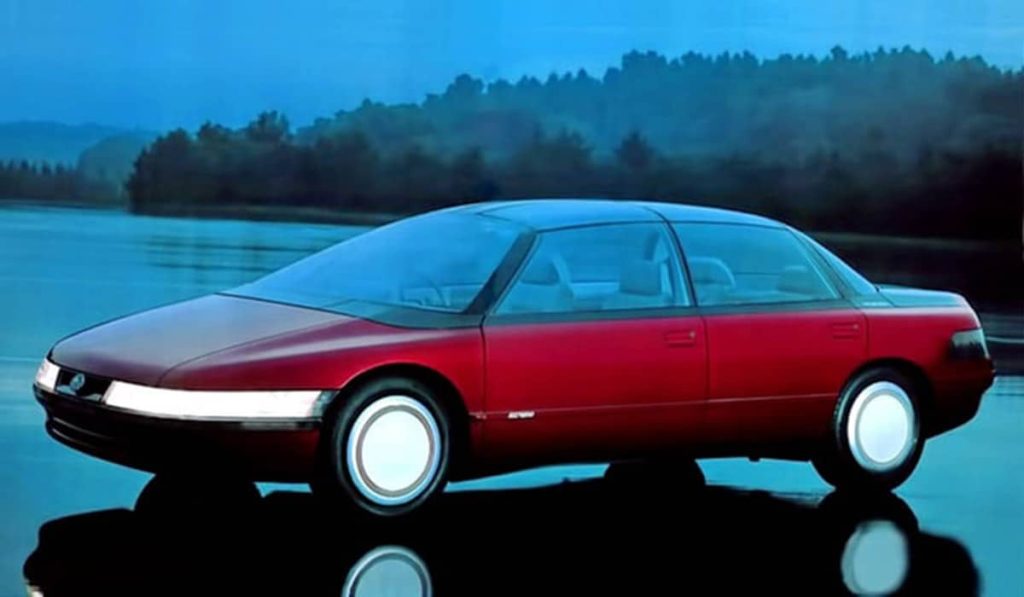 They built this car in 1987. Judging from the cars on this list, the 80s were a time to experiment with different car designs. This concept car had two distinctively long headlights. They also used a unique 2.4-liter twin-turbocharged engine. With this vehicle, Subaru wanted to showcase the possible future of cars.