TV Motor Shows That Will Make Any Enthusiast Want To Take The Wheel
By Olajide O December 26, 2021
---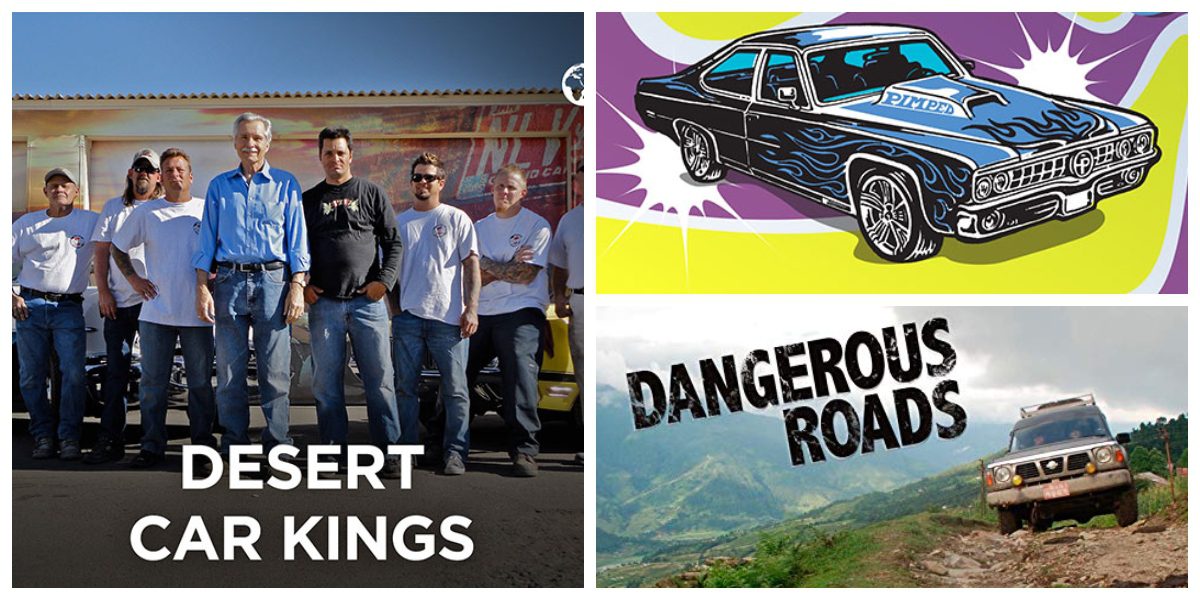 A car is one piece of technology that the world can not do without. If you take a stroll through your neighborhood, you won't just find people driving cars, but you will most likely overhear debates about cars and which ones are the best. Many points arise from such discussions, such as the aesthetics, body, and technology in their engineering and makeup. Let's not even talk about speed, which is probably the most endearing of all qualities. Like TV shows, cars are an influential part of our culture. There has been a cross-over of both television and the world of cars in fascinating ways that tend to get people stuck to their screens and falling right off the edge of their seats. We have compiled a list of the best TV shows which are all about cars, whether they are about fixing them up or taking them out on the most dangerous roads out there. Let us get right down to it.
Top Gear- United States
The United States Top Gear series was a replica of the original United Kingdom series, also a car-based TV show. In many ways, it emulated some of the practices of the original BBC show by blending technical knowledge with humor which made it a pretty exciting show to watch.
The show aired for six years, between 2010 and 2016, and it changed its original casts. There is always something to look forward to, especially the Power Laps session, which is a copy of the renowned Stig race where cars are put through tests every episode. They always put on an exciting show and deserved their ratings.
Fast N loud
Fast N Loud takes on a bit of a different complexion. It is adored for many reasons for being more entertaining and dramatic given its Disney-themed plot. Basically, it is more of a Cinderella-based transformation story, just for cars.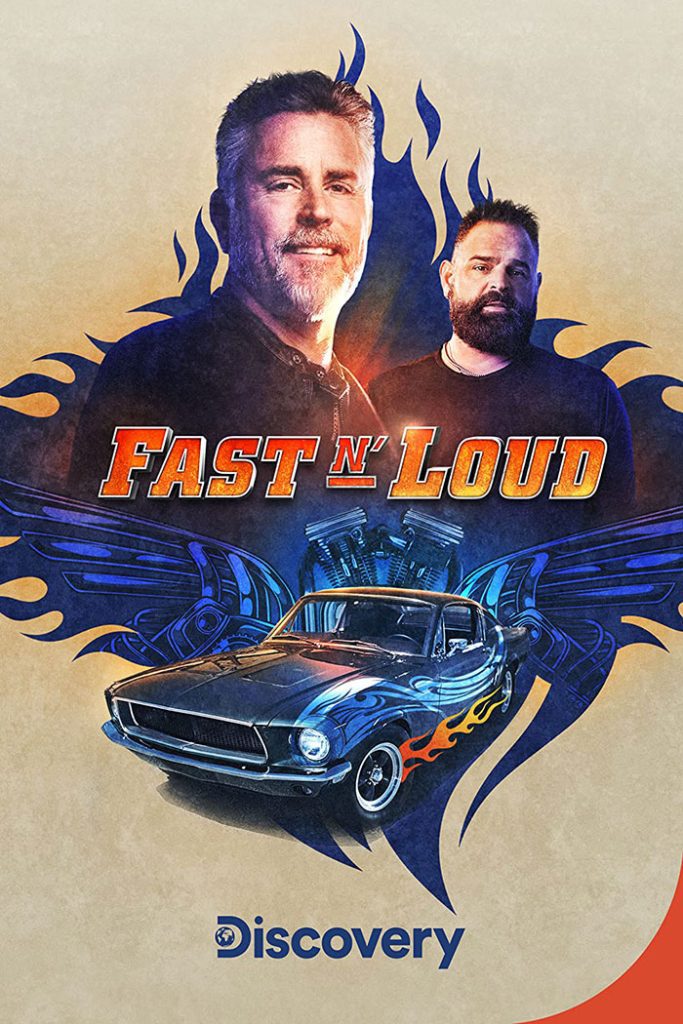 The reality show was painted in such a way to depict old and rundown vehicles as Cinderella, and they need a revamp to become more sophisticated. The godmother (in this case, Richard Rawlings and his Garage crew) does an incredible job giving the cars a makeover.
Chasing Classic Cars
If you are a lover of vintage cars, we think this show is a must-watch for you. The series showcases a wide range of classic cars that have phased out in design, aesthetics, and engine quality. The show's hosts basically work to alter the reality of the vehicle and bring new glory to its appearance and functionality.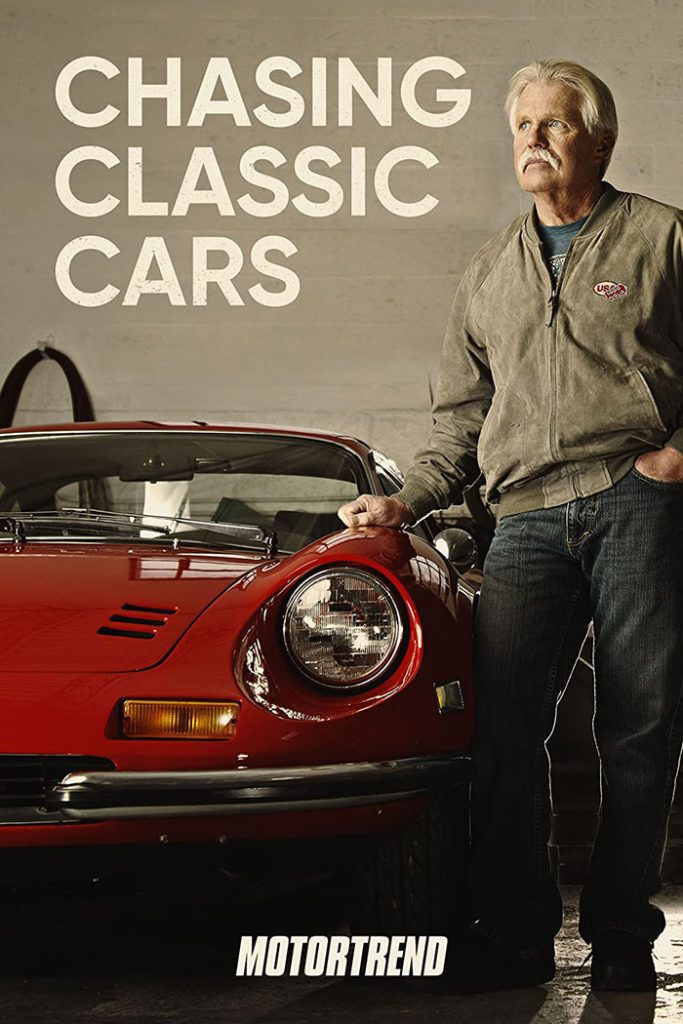 When the time clock for the show starts, you can expect some random car to be brought out from an old garage or barn to be turned around. For example, they work on Lamborghini Miura in one episode and in another a '38 Bugatti Atalante. These are only a couple of examples among many other classic cars.
Wheel Dealers
The Wheel Dealers is a popular UK Based car series that teaches car owners how to personally repair and improve their cars. It doesn't stop there; they also work on old cars and refurbish them until they are viable for resale to new buyers. As seen on the show, one of such cars is the 1975 Toyota Celica.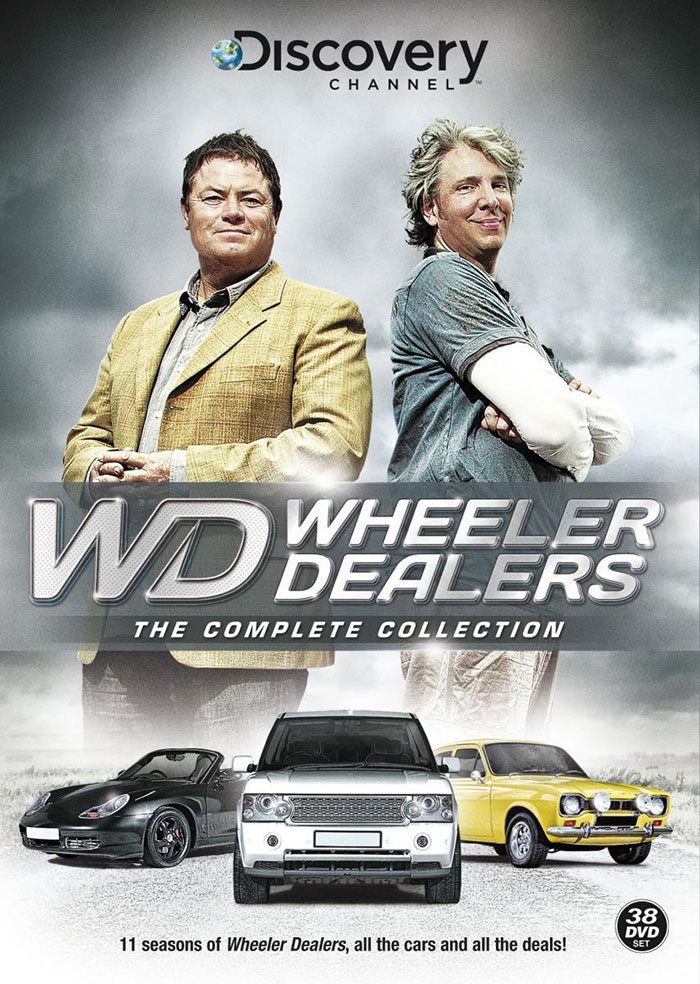 The show's 'Do it Yourself' aspect provides straightforward calculations on how much it would cost to repair the car without paying off a mechanic. The benefit is that the viewers get to obtain a clear understanding of the vehicle's routine maintenance.
Overhaulin
The show airs majorly in the United States. As the show's name indicates, its focus is to take a beaten-down car and shake it up thoroughly, ultimately making it into a new vehicle. We would admit the cars tend to turn out into impressive muscle cars while the show's hosts drool over them.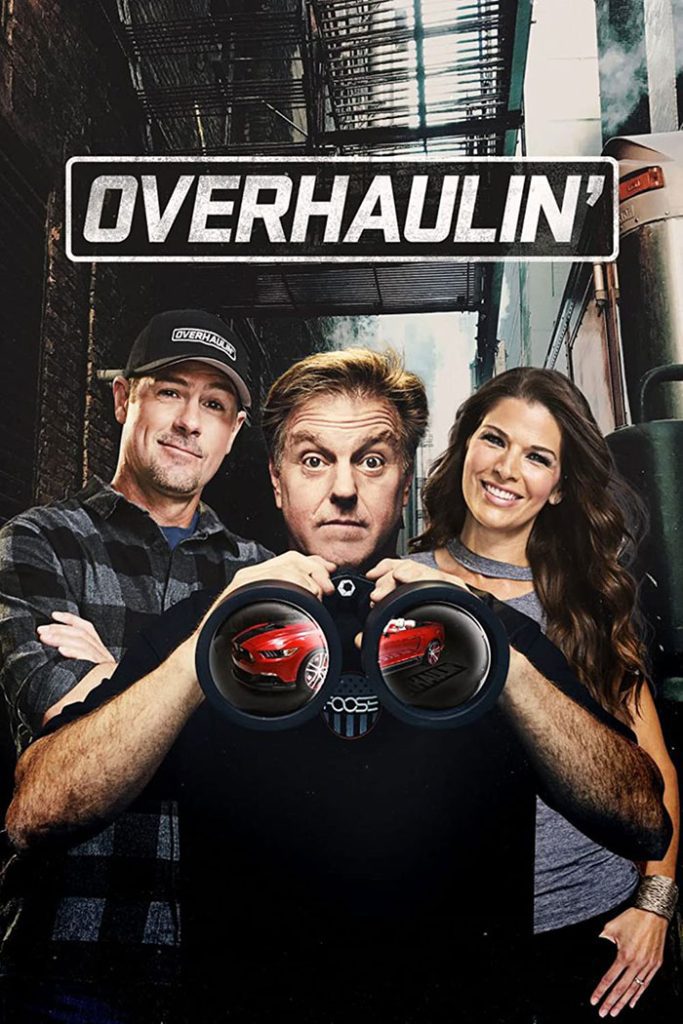 Overhauling an old vehicle is a lot of work, and you can imagine the cheerful look on the faces of the car owners when the Overhaulin' crew reunites them with their beautiful cars. The show has worked on classic vehicles such as Porsches and Pontiac GTOs, which are returned to their former glory.
Motorz
Motorz is another car-driven series that focuses on educating its viewers about the secrets for understanding their vehicles and learning how to take care of them. The show caters to frequently asked questions about car maintenance and how a non-technical person can improve the car.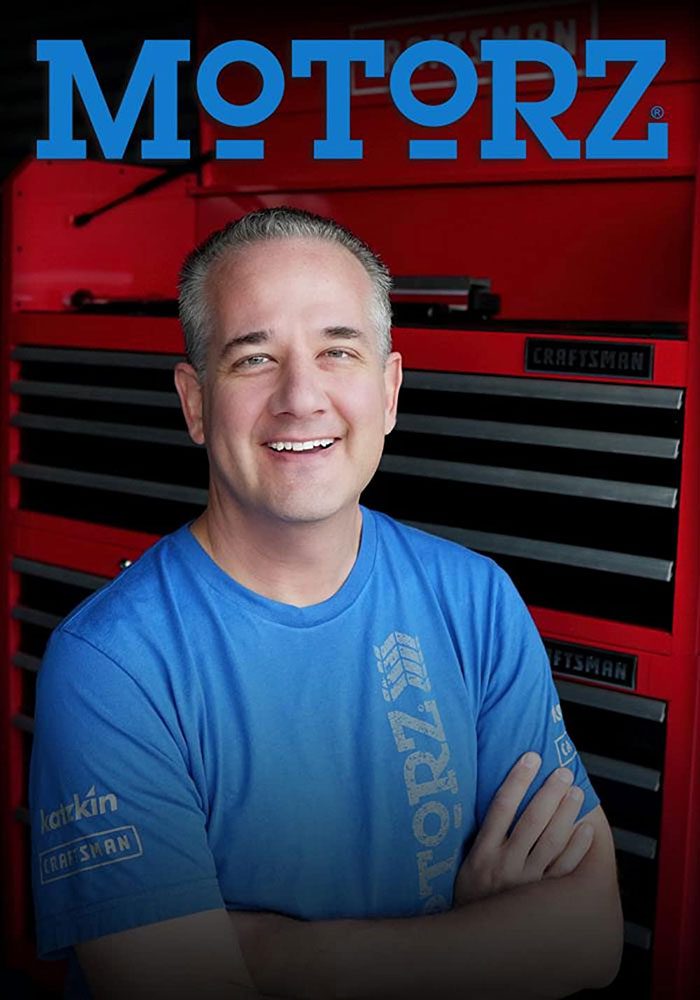 It also teaches viewers to install parts of vehicles such as exhaust kits. They also suggest relevant products. The show succeeded for about 11 years with a considerable fan base across several media channels, such as iTunes and other streaming platforms.
Street Outlaws
The show was popular on the Discovery channel over eight years ago (2013). It offered viewers a realistic perspective into the hidden world of underground street racing events. It takes us beyond what Hollywood has portrayed street racing to be, and it drew millions of viewers to its screen.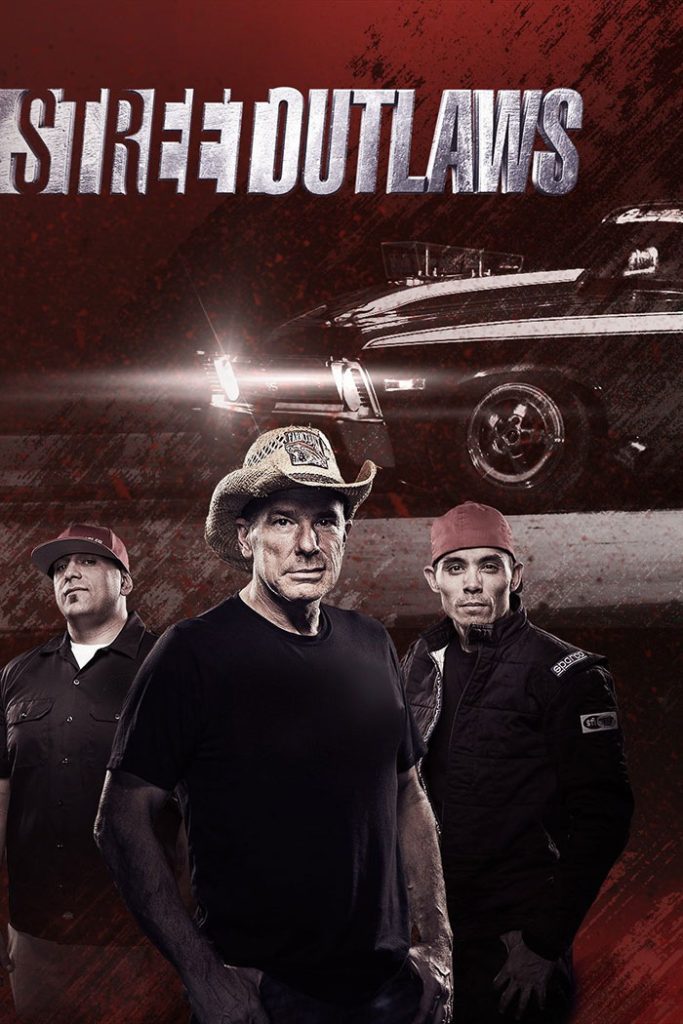 It was an exciting show that documents the life of members of an underground street racing crew racing across tracks and the clamor for the legality of these races. Street Outlaws is action-packed, and it will have your blood racing when you see pimped-out cars take to the tracks and speeding away to the delight of thousands of spectators.
HorsePower TV
As they say, Horsepower TV is where the best of the old and the new mechanical knowledge are blended together perfectly to provide educational insight for car owners. Trust us. After spending a few times watching this show, you'd finally be the type of car owner you've always envisioned.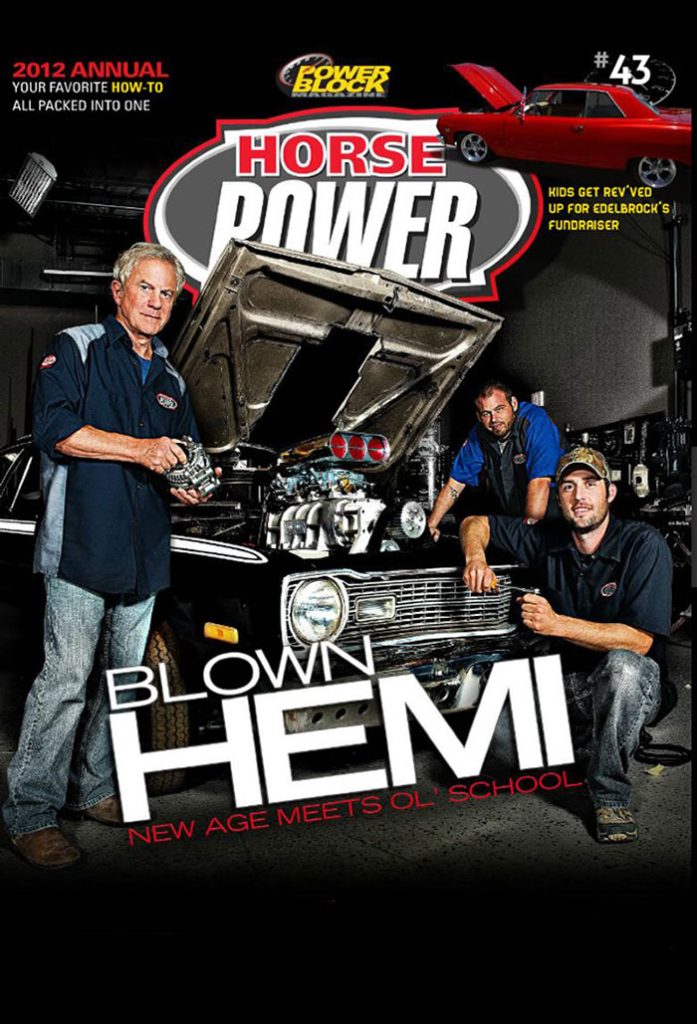 The show is interactive and teaches people how to identify consistent problems with cars and detect warning signs that could point out issues before they happen. They discuss both old and new vehicles as the show's hosts rebuild both live on the show. It is one of the best How-to Car TV shows out there.
Jay Leno's Garage
The show is known for its culture of exquisite car analysis and the star power of its host, whom the show was named after. The show started not too long after he resigned as a host of the famous The Tonight Show, one of the most-watched comedy shows in the US.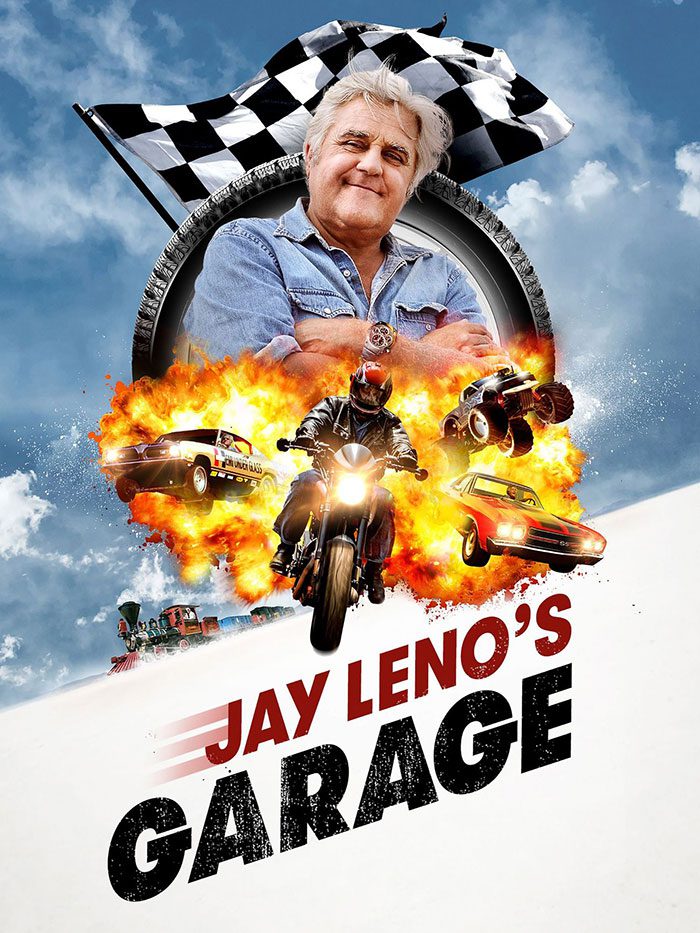 He revealed his wild fascination for supercars, classic, vintage, and sports cars of different shades and kinds, such as the McLaren. Jay Leno counted on his star power to invite other famous celebrities who are his friends to guest stars on the show, thus drawing a large number of followers to the show. The show also won a Primetime Emmy for the quality content.
Fifth Gear
Given its hosts' inconsistencies, the Fifth Gear was a controversial show, probably discredited in its viewers' faces. While it was a pretty exciting show, it endured several cancellation attempts after the ratings dropped soon after the show was rebooted.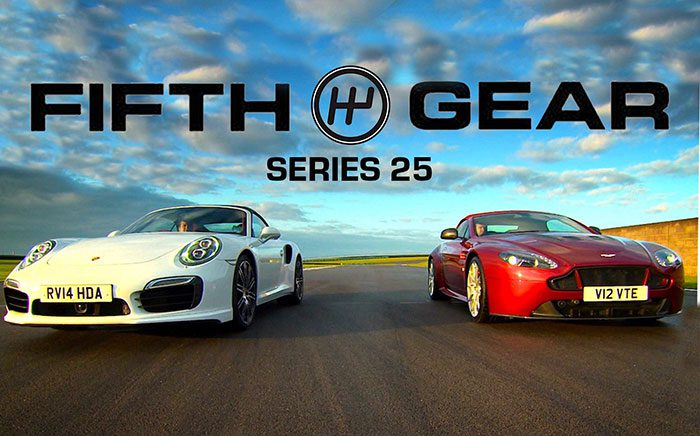 The undeniable truth is that the show has a fantastic segment called the shoot-outs, which is pretty much an actual race between different cars of comparable price and capacities. We also witnessed races between cars and bikes. And that wouldn't be the only weird competition if we add that double-decker bus race.
American Hot Rod
The reality show probably has the shortest stint on our list. It lasted just three years between 2004-2007. It was often televised on the Discovery Channel and Learning Channel. The American show was hosted by Boyd Coddington, a car designer who, along with his team, designed and customized cars.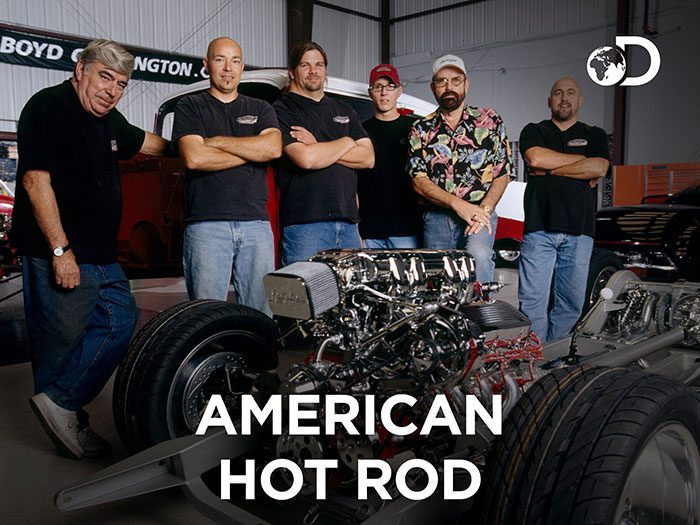 The show wasn't always known for having the best relationship among the crew members. They often experienced rows and staff turnovers. Rumors were that most of the employees at the car shop switched allegiances for that of an old acquaintance. The show ended with the demise of Coddington.
Hot Rod TV
This show now airs on Amazon Prime, but it originally started off as one of the hottest shows on ESPN2. The show was peculiar because it does a lot more than most shows of its class. It offers an interactive session where you get to watch celebrities, autosport legends, and car enthusiasts talk about cool muscle cars and other interesting automotive events.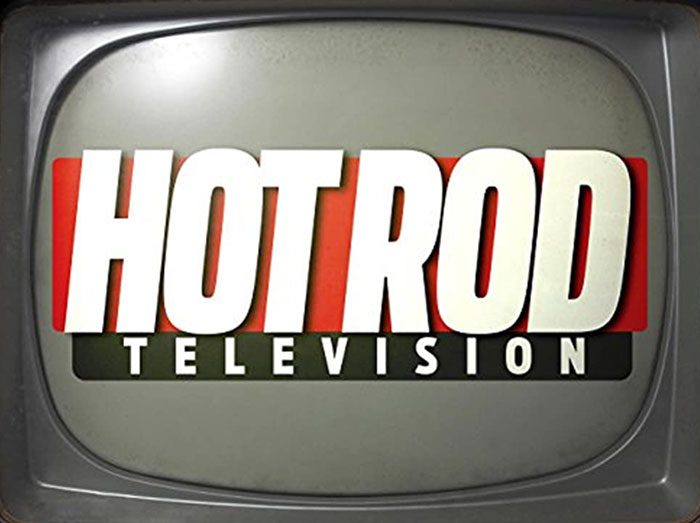 You would say it is a typical sports news show, but it is much more interesting than most. If I had a whole day to spend just watching the latest news in the world of auto sports, I'd settle for this show. It has come a long way from when it was created in 2007, and you can easily stream the show online.
Stacey David's Gearz
Lovers of motorsports are probably familiar with this show. It is popular on ESPN's Motorsport channel, ESPN2 Garage. Basically, the Garage enlightens viewers about the rudiments of car preparation, automotive entertainment, auctions, and several racing programs. These are the categories of events ESPN2 was often showcasing.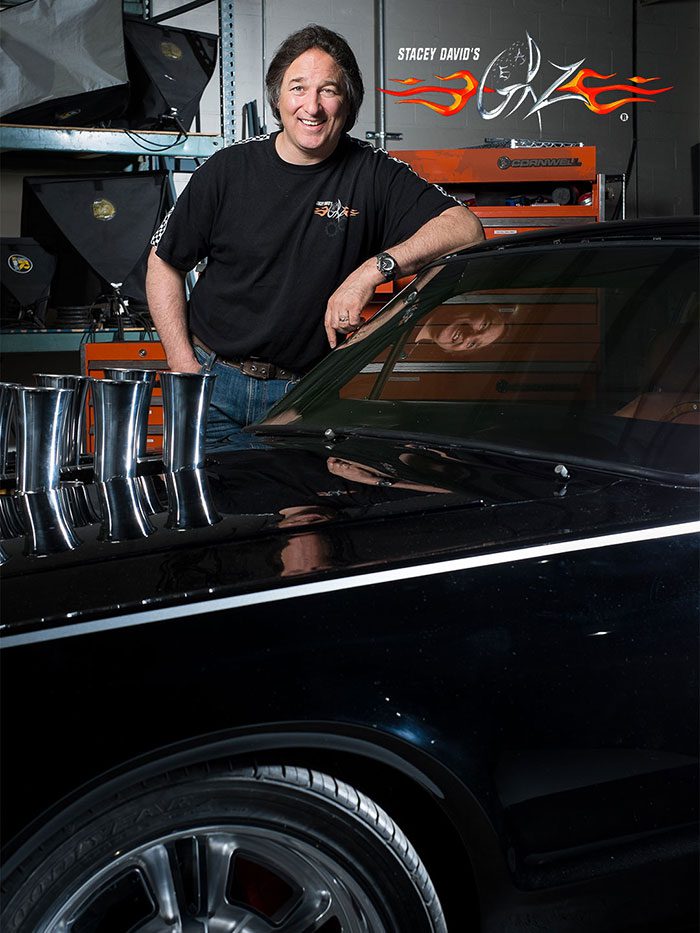 Stacey's show belongs to the how-to repair and maintains cars aspect of the Garage's programs. The host would take its viewers on a tour while he fixed cars and built engines. He often takes the cars on routine spins to show off at different locations.
Misfit Garage
The show was hosted by two former members of the Fast N' Loud crew. The two mechanics were fired and resorted to starting off their own company. You would know the two of them to pair up the Gas Monkey Garage session on Fast N' Loud. They got to work on some pretty cool cars of their own.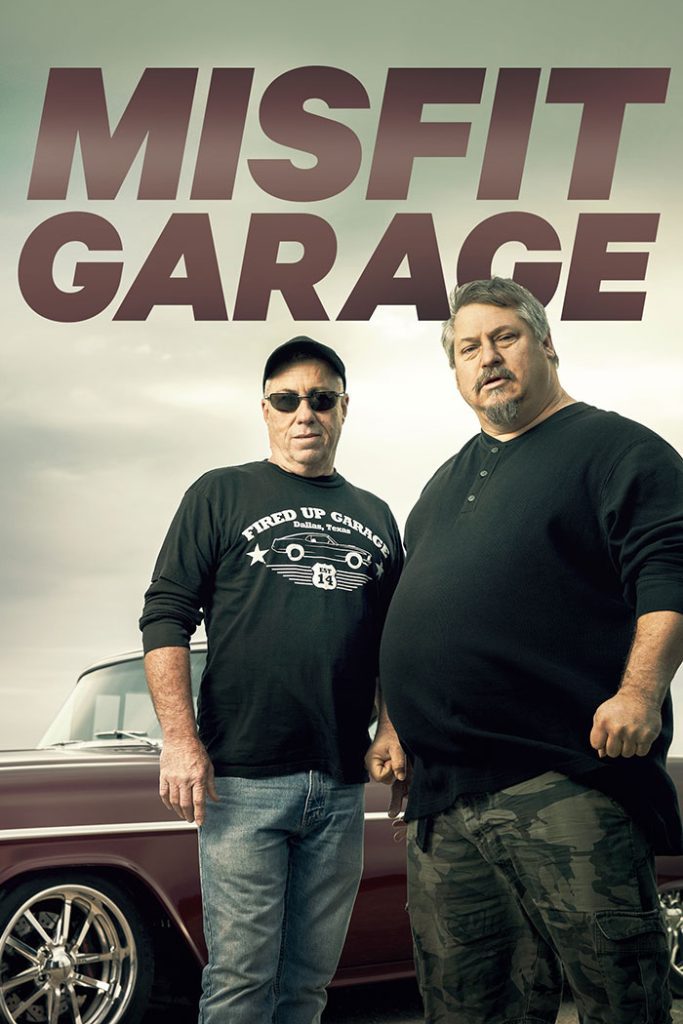 It was suggested that the Misfit Garage was not a real show as Tom Smith and Jordan Butler simply put on a good show. They were joined by two new members named Scot McMillan and Thomas Weeks. The show hit its sixth season in 2020 and is hosted by Smith and McMillan after Butler and Weeks left.
My Classic Car
The show was quite beloved for many reasons starting with its comical gestures and the enthusiasm of the show's host, Dennis Gage, who sports a funny handlebar mustache. He often quotes a catchphrase that became symbolic of the show, honoring the timeless classics.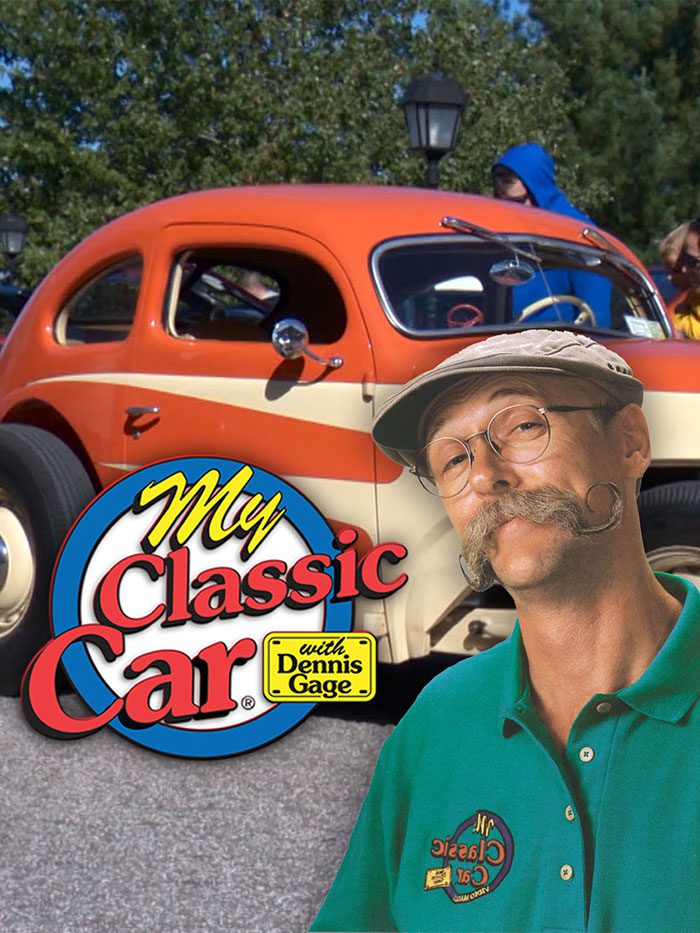 As the name suggests, the show was targeted at recognizing the beauty of classic and vintage cars. Every episode takes place in a different location. The host visits various auto events and museums to check out old vehicles, including muscle cars. Gage himself was reported to own a '56 Lincoln Premiere, among other classic cars.
Xtreme 4X4
The show focuses on massively turning regular cars into rugged off-road vehicles that can participate in Xtreme sports. Watching a car unbelievably modified into a 4×4 is quite the spectacle. The body right down to the wheels is severely customized, and the car would be almost unrecognizable.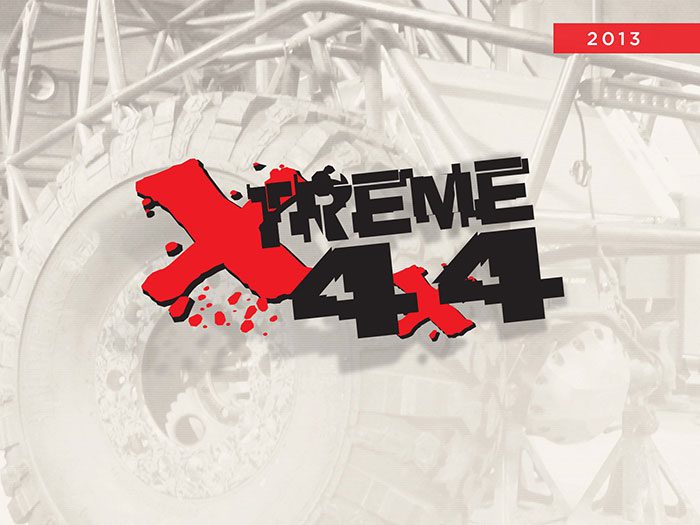 The show also offers a hands-on approach in its how-to section. It teaches about suspension and wheel alignment related to regular cars and how they can be transformed into a 4X4 vehicle. We have seen the show bring out an International Harvester Scout from an ordinary Toyota FJ-60.
Full Custom Garage
Full Custom Garage follows the innovative activity of car builder Ian Roussell. In all episodes, users are entertained by watching this man build a car from scratch or simply assembling its parts before finishing with beautiful aesthetics. Watching the show thrills you as you marvel at the sheer genius required to build almost any vehicle.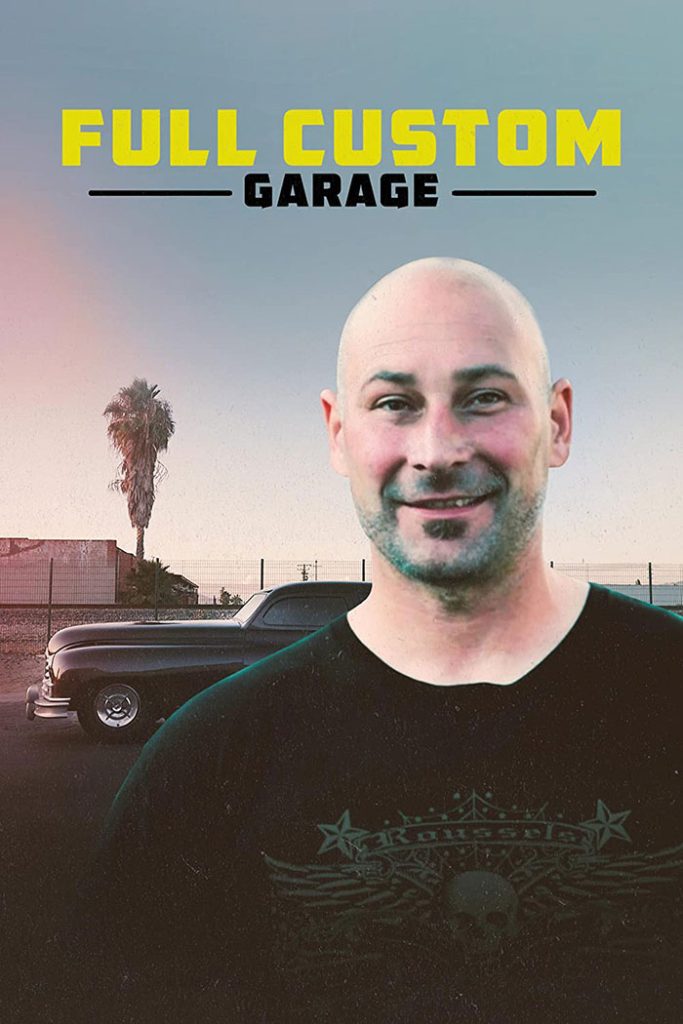 The show was not so popular when it started, but it has gone from pillar to post as more people began to watch and give impressive ratings on the show's performance. People sure do appreciate creativity. He has ingeniously built racecars as well as trucks.
Muscle Car TVs
This TV show is another interesting how-to video on how to rebuild a muscle car. It is among the most educational TV shows with technical aspects, but a peek at some historical facts behind each muscle car showcased is provided to its viewers.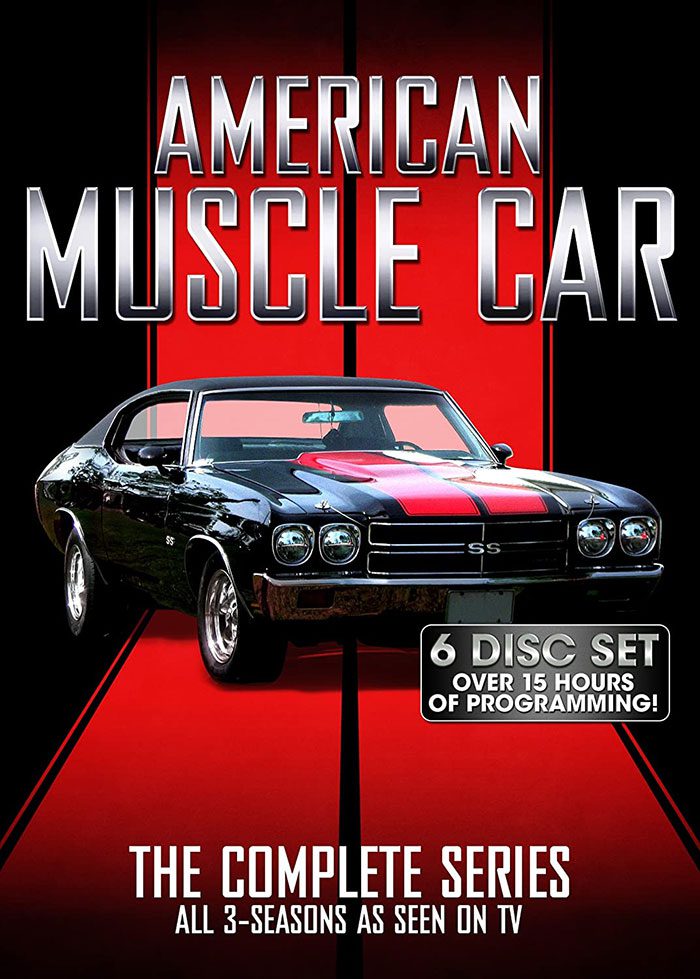 We bet that you would wish that you own a muscle car of your choice regardless of its state of disrepair after watching the show. With the pro tactics taught via the show, you will be more enthusiastic about restoring it to a functional state.
Desert Car Kings
The reality show is hosted by Desert Valley Autoparts, based in Arizona. The McClure family does an amazing job of fixing classic cars in a unique and captivating that a specific section of their viewers has acknowledged is quite entertaining.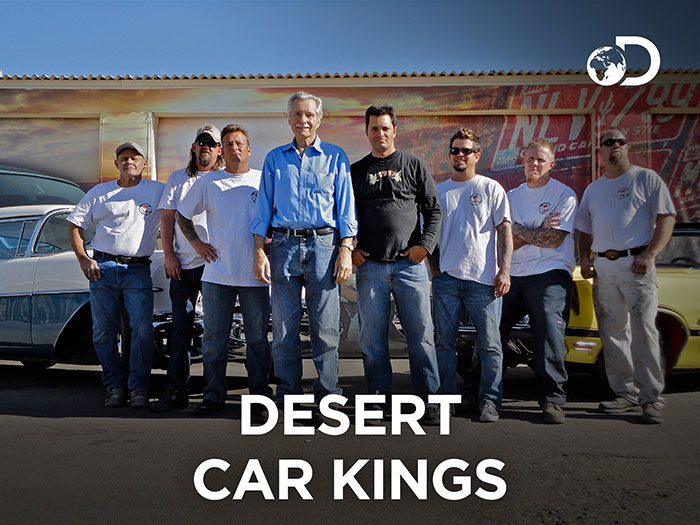 However, many others feel like the show is slightly exaggerated given the short timeframe in which the cars tend to be fixed, as depicted on the show. But you cannot deny the efforts put into restoring the cars are worthwhile given that the cars are unique and as beautiful as they come.
Pimp My Ride
The show has a theme song that makes us want to dance from beginning to the end. Well, what do you expect from a show run by a music artist, a rapper to be exact, and on a music Video TV? MTV did one better with this for music lovers who love dope cars.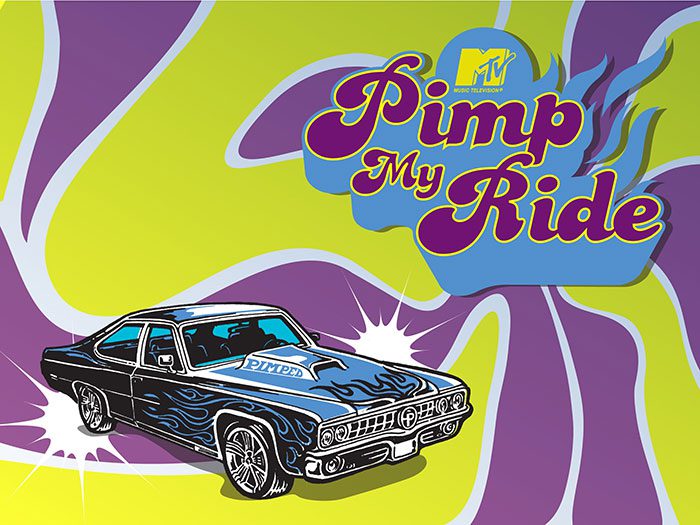 Rapper Xzibit is the host, bringing a lot of flair into the customization of vehicles. Most of the cars were beaten down and truly deserved a makeover. The crew would often add some bizarre features to the automobile. We have seen an electric fireplace in a vehicle, which sounds pretty impressive on a winter day.
Idris Elba vs Block
Action movie hero and actor Idris Elba is known to be a lover of cars. He has taken part in automotive shows and even holds a record of about 174.8 mph in the UK back in 2015. These are impressive records, but how does he measure up to Block's crazy stunts?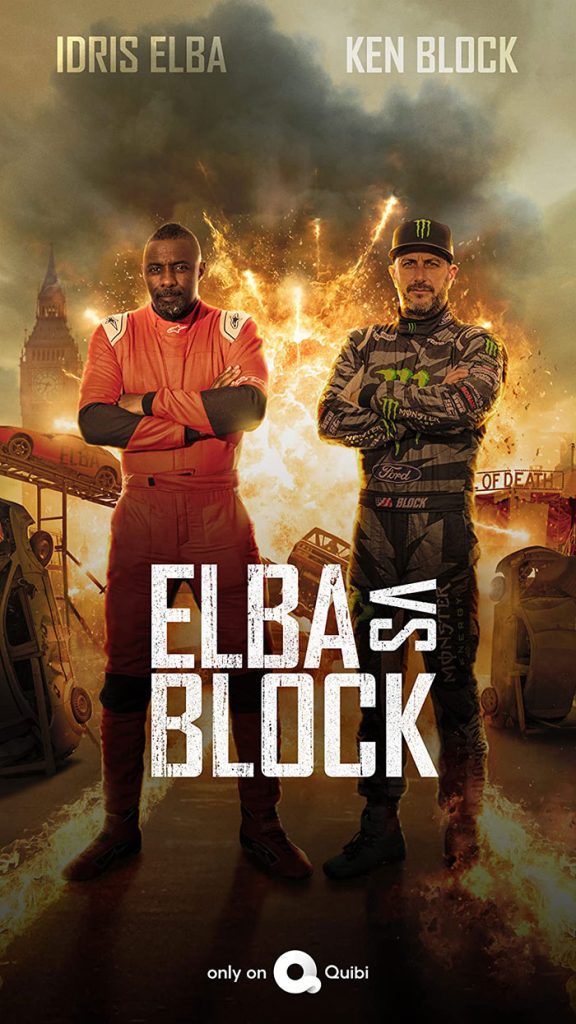 Whatever Idris can do, it would seem like child's play compared to the crazy terrain and speed that Block deals with. The show features the two of them going off against each other across eight short episodes. They move from regular races to jumping over a row of cars at high speed.
Fastest Car
Fastest Car is one of the best automotive shows that debuted on Netflix about four years ago, and it is still going hot. The itinerary on the show is what makes it such a fascinating one as they take homebuilt cars and pair them against new car models to test which is fastest.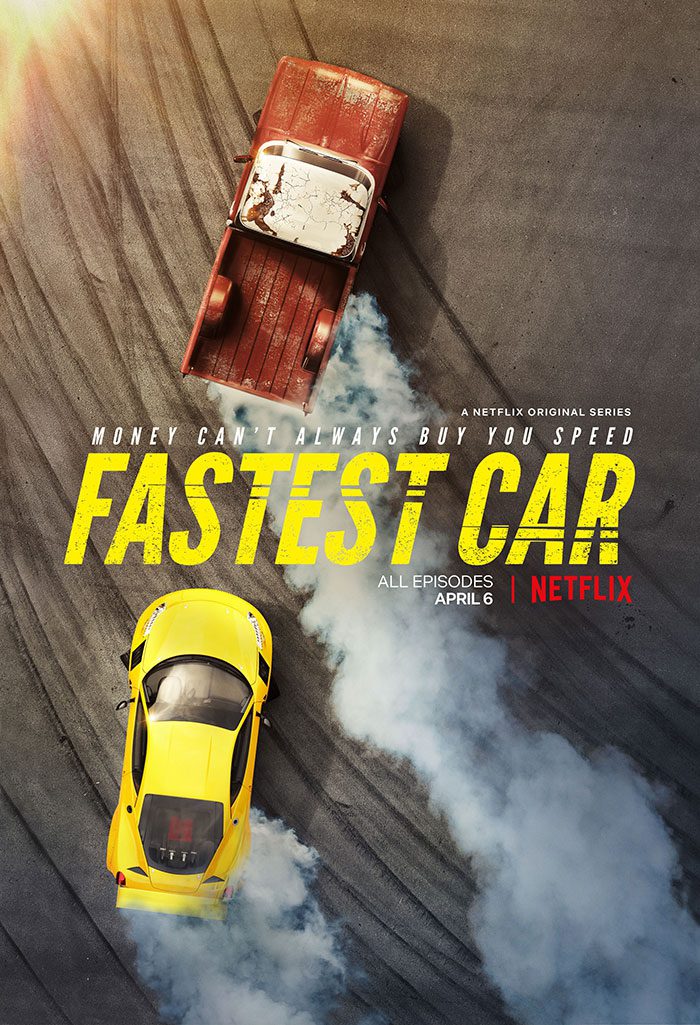 They tend to create an exciting plot that makes it seem like pure fiction. Still, the races are natural, without retakes or favoritism towards any vehicle in particular. The factors often considered are the driver's proficiency from the get-go; as depicted from the onset, you've got the race in the bag if you get the start right, regardless of the car.
Formula 1: Drive to Survive
Netflix and Formula One create an interesting perspective into the behind-the-scenes activities of the best drivers in Formula 1 and a unique look into some of the races of the F1 World Championship. The show lets us get up close and a little personal with what goes on in the cockpit.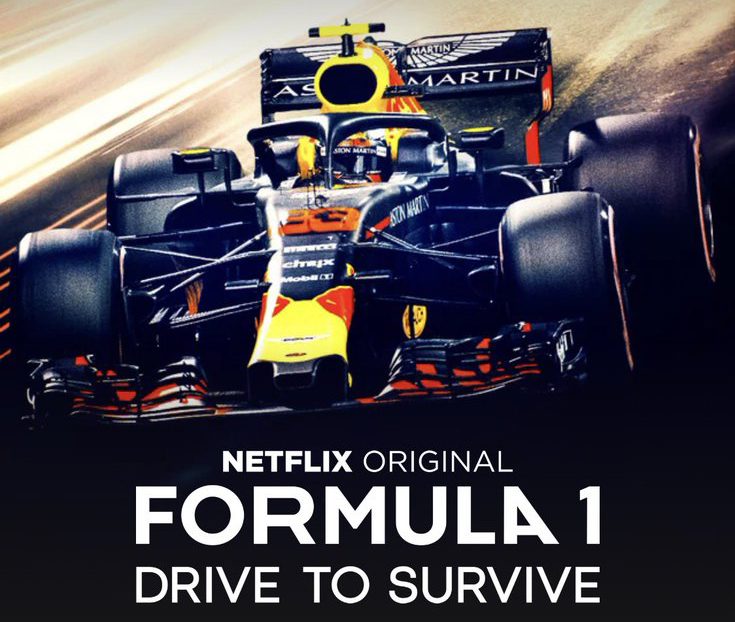 The three seasons each cover the 2018, 2019, and 2020 F1 championship, respectively showing the fastest drivers, interviews with owners, and a team's management team, to say the least. It also provides insight into certain scuffles during the season as players try to get into the team in fierce competitiveness.
Monster Garage
The show documents the transformation of random regular cars into monsters. In a way, the show has been likened to the movie transformers. Basically, a vehicle may be turned into a sort of boat. One example was when they turned a school bus into a pontoon boat.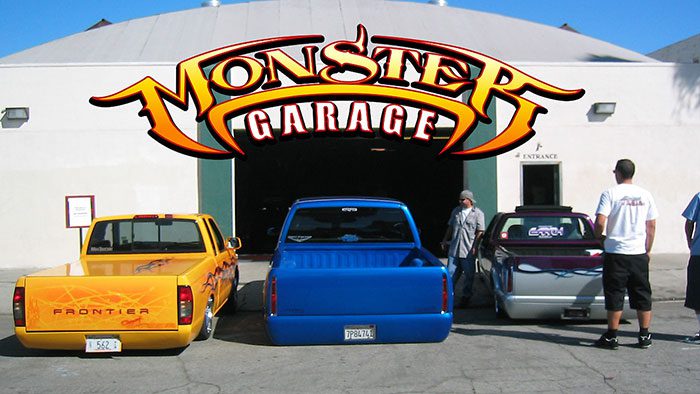 A PT Cruiser was also changed to a woodchopper. It wasn't entirely always from one form of a vehicle to another but mainly car to machines that can be utilized in dynamic ways. Anyway, the show was always enjoyable for its viewers, who got treated to a lot of unexpected makeovers.
Counting Cars
The show is hosted by a team of gear heads led by Danny Koker, an automotive expert. The show has been running for years. It has reached ten full seasons and multiple episodes with different cars requiring restoration or customization. His staff are specialists in car transformation, completely turning an old car into a relatively new one.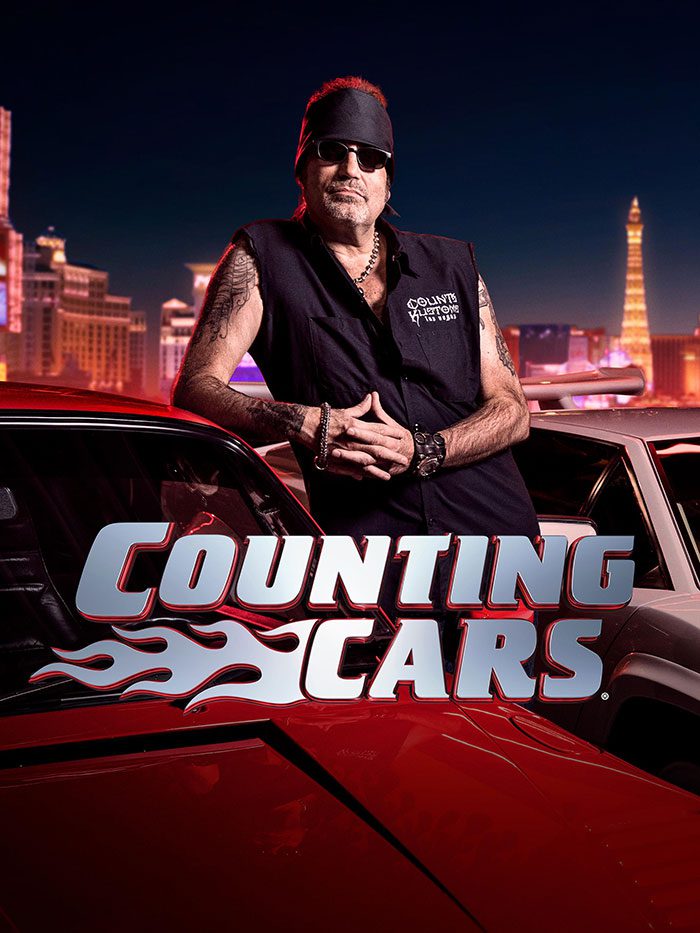 The show has played host to several celebrity guests such as Cassandra Peterson (the Mistress of the Dark) and Ziggy Marley. It is fun to watch the show with unlimited jokes, a pleasant view of classic automobiles, and captivating drama. A reality car TV show can't be any better than this, and it has lasted due to its high ratings.
Jeremy Clarkson's Motorworld
Jeremy Clarkson's show is a reveling show that spans different world locations as he observed their motoring culture. Each episode takes place in a foreign country, and we get to see the most common cars used in such areas. It makes for an exciting spectacle as you also learn about different cultures.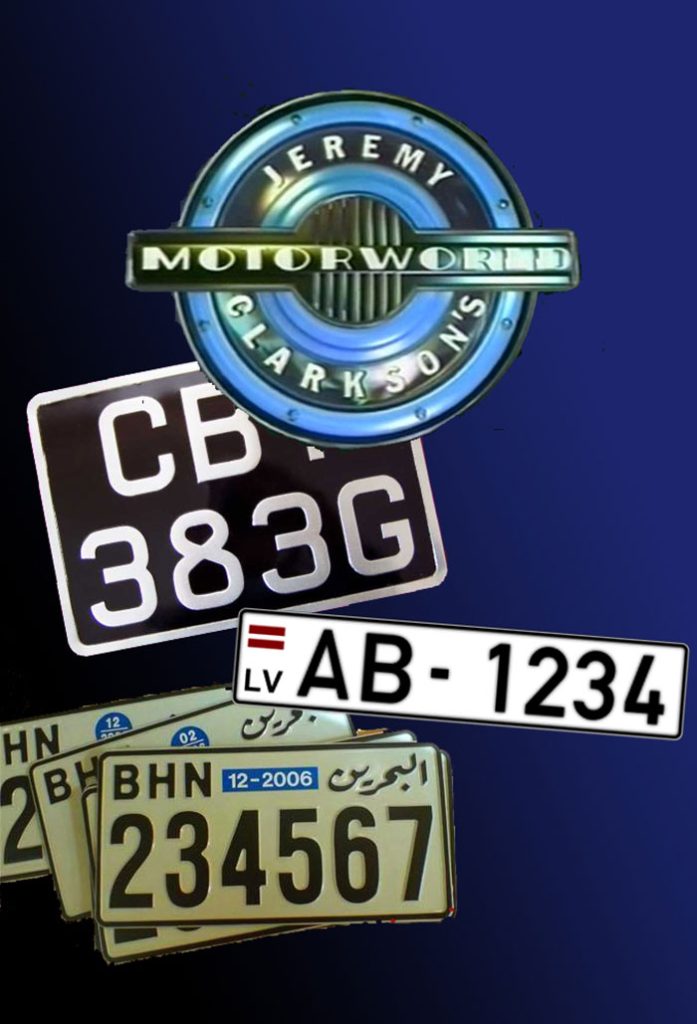 He explores different types of mobility that these cultures adore aside from the four-wheeled species. It is fascinating seeing different kinds of customized transport systems in such locations. The show also showed unique sports competitions worldwide, such as the Grand Prix.
Two Guys Garage
Two Guys Garage was hosted by Kevin Byrd and Willie B. The two of them are experts at repairing and customizing automobiles per episode. They leave no stone unturned for car repairs and a comprehensive how-to session that teaches the rudiments of car customization, repair, and restoration.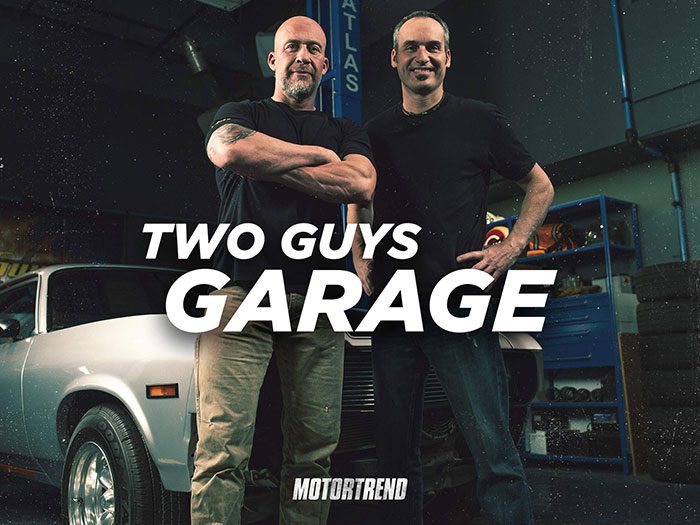 You can enjoy the hands-on approach of their teaching methods to gain fascinating tips from their expertise on how to best care for your vehicle and modify your own vehicle to turn it into a beast of a car. There is no end to the number of vintage cars that we see getting worked on the show.
Ice Road Truckers
Ice Road Truckers, also known as IRT, is one of the longest-running shows on this list. It is currently running the eleventh season with 162 episodes on the History channel. It is a compilation of daring episodes of different truckers passing through ice storms in a battle with nature.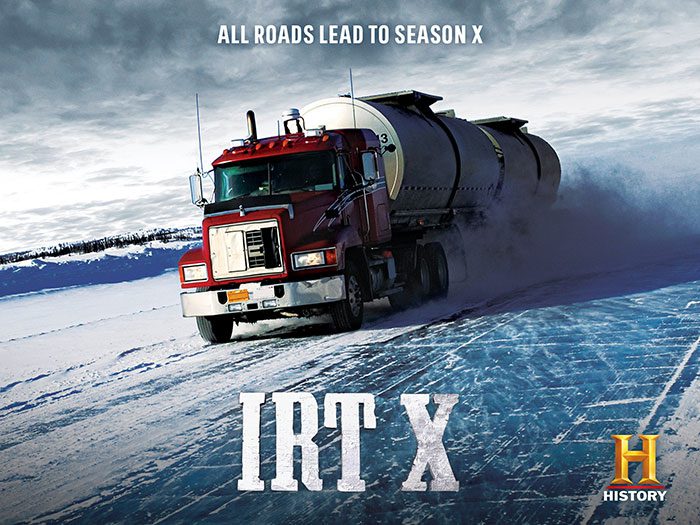 The truckers race on icy roads and at exceedingly low temperatures. Winter is their all-time favorite season of the year as it is the perfect time to test their mettle against the harsh weather. The show was thought to possibly be canceled early this year before the eleventh season, but it came back even better.
The Grand Tour
The Grand Tour was an exclusive show starring three ex-crew members of Top Gear who have a knack for pranks and often sparked some excitement. Amazon Prime snapped them up and solely aired their performance, making a lot of money from their viewership before it hit regular TV channels.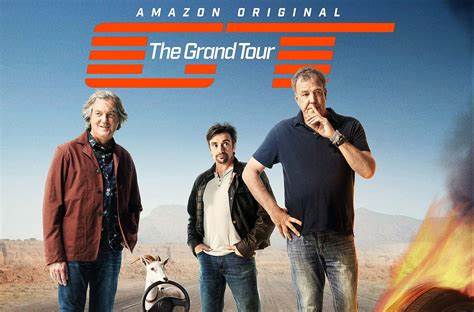 The show was so exciting that a video game was made for it. It is a compilation of all the Grand Tour episodes which are playable. It is one exciting way to relive the show's glory days and enjoy the lessons and thrill of every episode of the Grand Tour that ever aired.
Graveyard Carz
The show covers the repair, restoration, or rebuilding of a specific class of classic cars. The show focuses on Mopar Cars models of the 1960s to the 1970s. In this era, the name Mopar might be little known given that it is an old name given to a senior division under the Chrysler brand.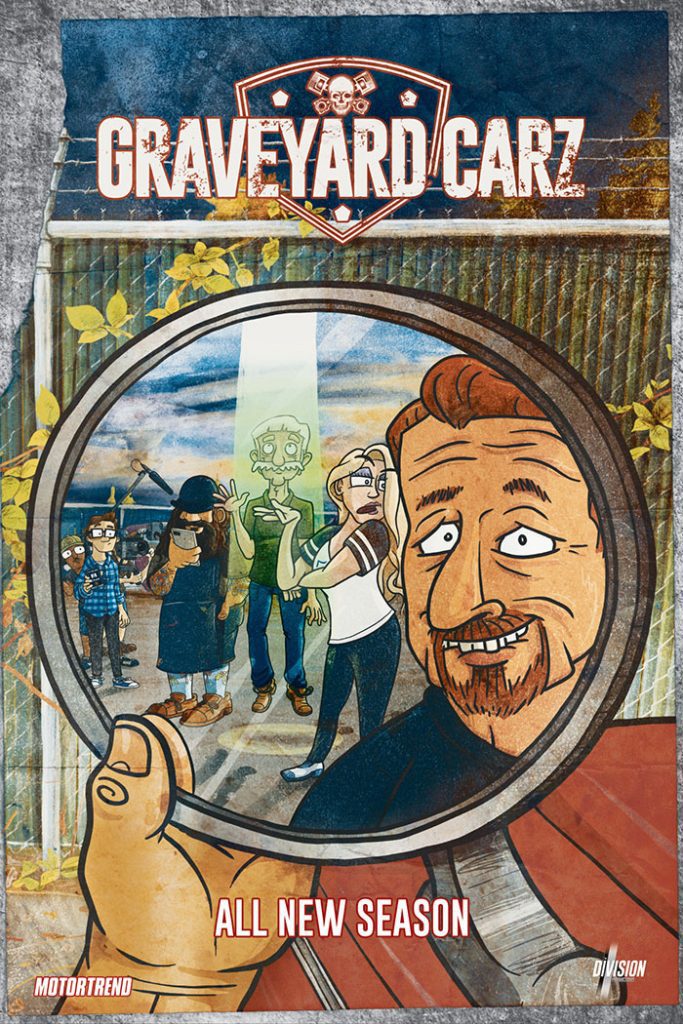 Mopar vehicles were majorly muscle cars that used to be the rave back then, and the show's crew simply worked to bring them back to life and in tune with time. It definitely is not a drab show with lots of pure comedy from the auto shop where the show is filmed.
FantomWorks
Dan Short owns the most prominent automotive repair shop in the United States, after which the show was named. Dan gave us a pretty emotional backstory about his love for cars, which started when he first bought a 1967 Camaro. It cost a fortune to restore the vehicle. He couldn't afford it, and he was inspired to subject himself to learning how to fix cars by himself.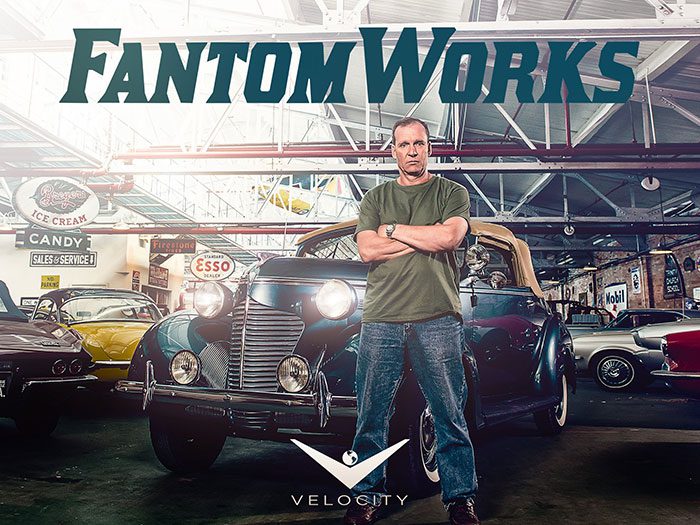 Indeed, he was able to restore his beloved Camaro. That would be the first of many cars he would dedicate time to fix. He made a pretty big career out of it. A lovable show was also created from the hugely successful venture. The show has stopped airing, but the auto shop is still alive.
BBC's World's Most Dangerous Roads
Drivers do love some fear factor, and that's what the freakishly scary roads that are documented on this show represent. Every episode sees a couple driving on infamous routes using a 4×4 vehicle. The British show spans different continents as we observe a frosty drive through Alaska and take in the fantastic landscape.
The show has also seen a drive through the challenging old Siberian roads right down into the depths of Africa. A British celebrity, Adrian Dunbar, narrated six episodes between 2011 and 2013. Other stars who have shown up a few times include Sue Perkins and Hugh Dennis, all roleplaying.
All Girls Garage
The show just has to make this list as it is the first all-female cast car TV show on our list. All Girls Garage spanned five seasons with three ladies gearing up to restore cars and run complex repairs. What a man can do, a woman can also do.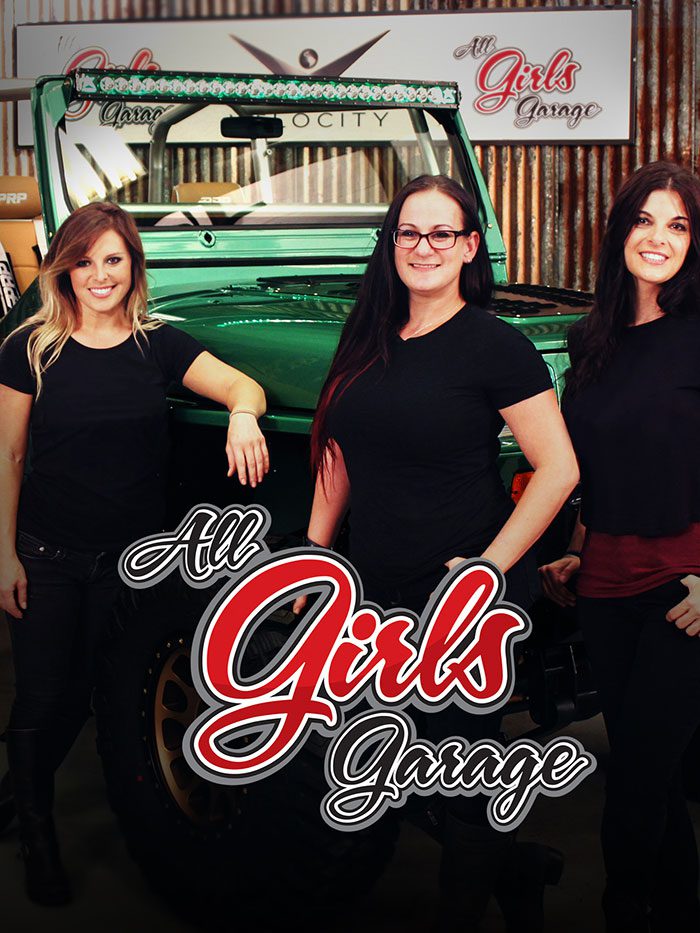 The tasks they take on are not any less challenging than what an all-male staffed automotive shop would take on, and their repairs are fascinating. Their how-to sessions encourage other women to pick up the spanner and get their repair gloves on to learn how to work on their own cars.
Motor Mythbusters
Motor Mythbusters seeks to unravel many mysteries that have long formed myths about cars. The show is highly rated for debunking several superstitious beliefs and stunts about the uses of cars. The show basically dwells on science as a tool to prove these myths wrong.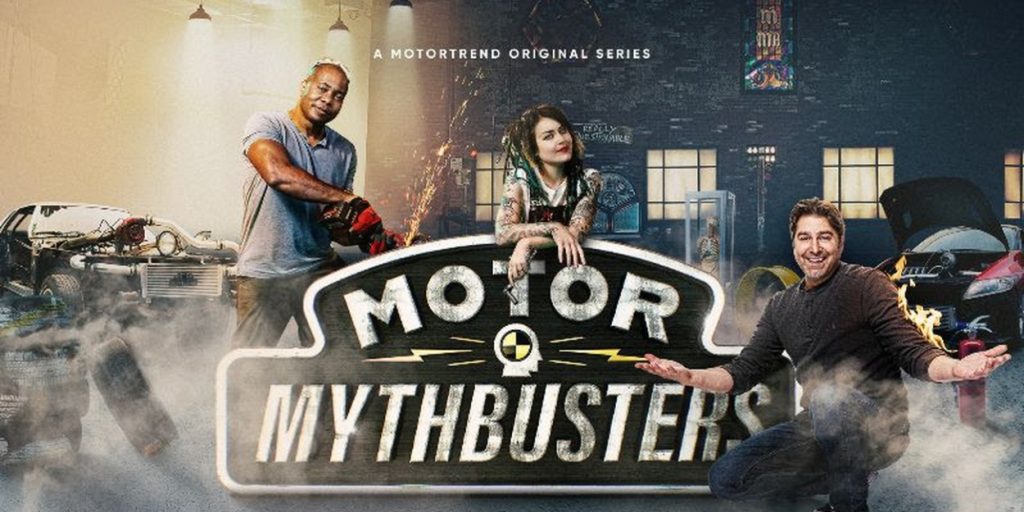 Your favorite movie show might have given you quite the jaw-dropping car stunt, but is it really possible? You do not have to watch the behind-the-scenes footage as the Mythbusters offer a more interesting scientific way of testing out the possibility of such a stunt. You never know what is real until it is daringly executed.
West Coast Customs
The West Coast Customs auto shop is a high-profile auto shop that focuses on car customization and restoration. The crew is highly skilled, and they often take on challenging jobs of building cars for different clients per episode. The reality TV show offers a how-to session that helps viewers understand how to carry out minor fixes on vehicles.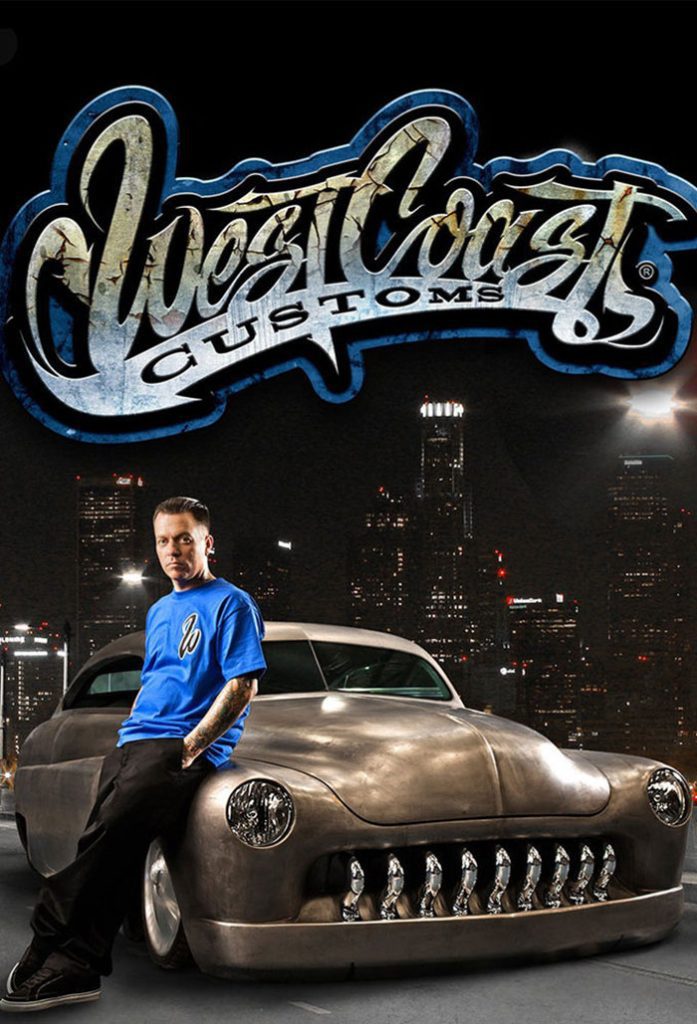 The show has had its highs and lows with some not-so-impressive car builds that probably got them some pretty low ratings on live TV. It was able to stay afloat for at least three seasons spanning over four years of entertainment of various forms. Some great cars did come out of the show, and the crew's expertise is pretty undeniable.
Cuban Chrome
We watch three automobile enthusiasts share their expert opinions on all things classic cars on this show. It showcases most classic vehicles that are owned by Cubans at home and abroad. It teaches how to repair these vintage cars but only in Cuba. The show had a considerable following on the discovery channel.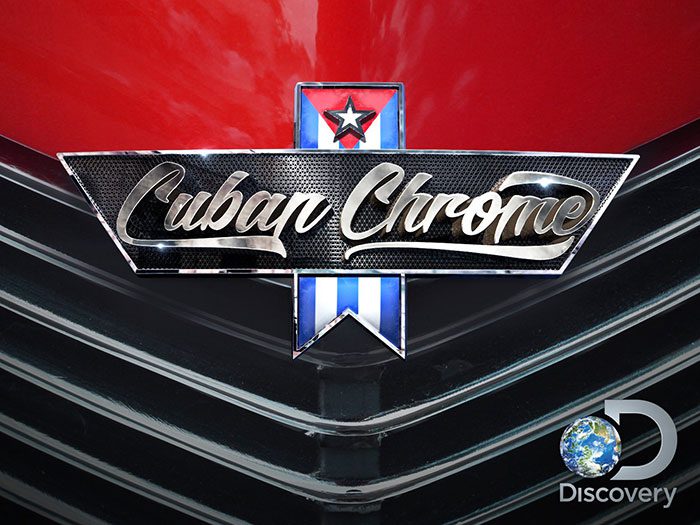 It is your typical cliché car repair TV show, and most of the drama is assumed to not be as accurate as the show might suggest. It is easy to say this given some scenarios covered on camera that can only be scripted, but the repair activities are undeniably real!
The Cars that Made America
The History Channel takes us a lot of steps back in time to the beginning of the United States automobile industry and the very first cars that got to grace the streets of America. It is an incredible insight into how automobile engineering has contributed to the growth of American society and raised it to become the most powerful country in the world.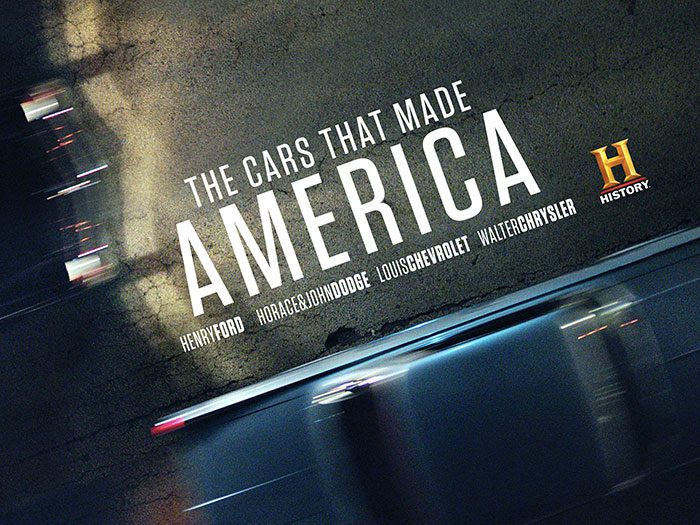 We learned more with exceptional images and video reels from the archives covering the first automobile made by Henry Ford. It also documents the contribution and the life of individuals that have collectively shaped the American dream and made mechanical mobility a reality.
Supercars Exposed
As the show's name suggests, it is focused entirely on supercars and their evaluation compared to other cars. The show's host, Tanner Foust, is a renowned drift racer, and he shares his technical knowledge on how cars work. He pairs two different vehicles against each other to determine their performance.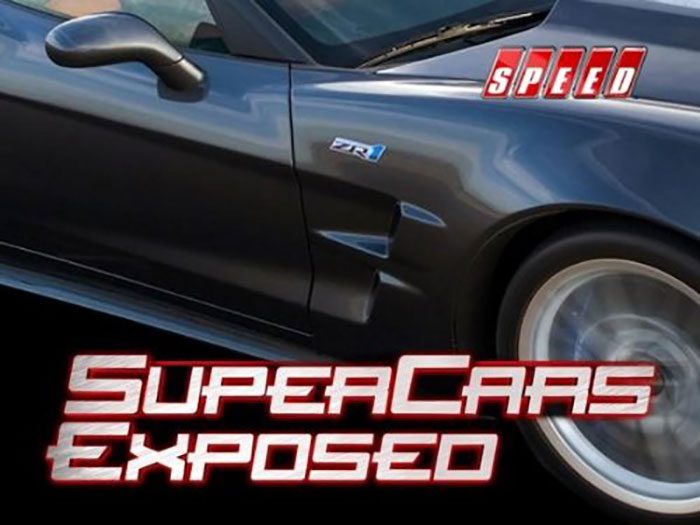 We see the limits of more supercars tested week in and week out to see which car outperforms the other alongside other experienced road warriors. Hence, what we watch is definitely not scripted nor a fluke. Some of the supercars that have aired on the show include Lamborghinis, Aston Martins, among other exquisite supercar models.
NASCAR Inside Nextel Cup
The show is one of NASCAR's old flames that involves on-air interviews with NASCAR sports analysts and legendary racers who give their perspectives on the events of a just-concluded racing week. The show aired between 1996-2007 and would later get renamed This Week in NASCAR after a change in host.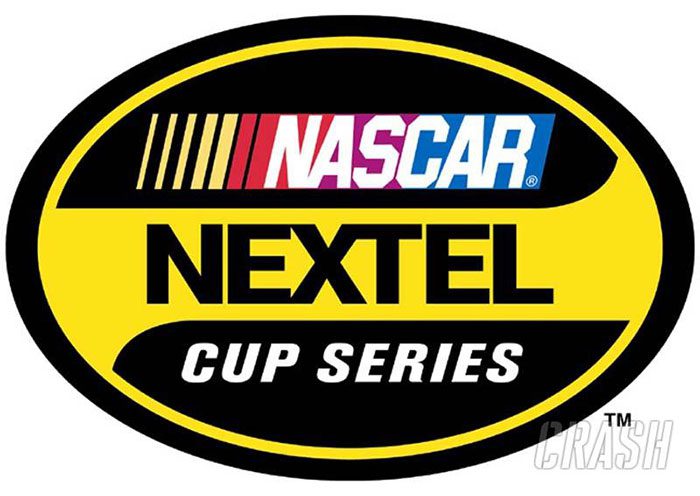 The original panelists drove different top vehicle brand names such as the Pontiac, Ford, and Chevrolet. The first aspect of the show highlights the reshow of the previous day's races. The show's host reads the exciting headlines of the day from his notes and the panelist's debate on the pending topics.
Skrrt with Offset
One of the famous three-man artist crew (Migos) members, Kari "Offset" Cephus, is the celebrity host of this exciting show. It is in part a humanitarian TV show partnering with the American cancer association as he dedicates a special session to enabling kids with cancer to drive their own mini versions of race cars.
You get to watch Offset learn a couple of driving tricks from expert drivers while also enlightening people about various aspects of cars. Capping the exciting elements of the show is the stunt activity session as Offset works with professionals to capture some really cool moments that will have your adrenaline racing with excitement.
Chris Harris on Cars
Chris Harris on Cars is an excellent place to look if you are interested in car tires getting burned on asphalt. It is a spinoff show from the original British version of Top gear. Chris Harris was one of the crew members on the highly-rated show.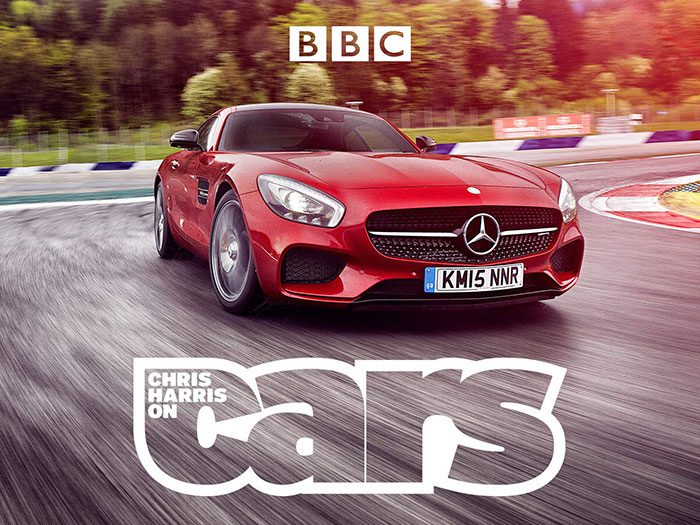 Chris Harris put an end to an exciting show in its first season due to new shows that unsurprisingly carry his name. Chris Harris Drives is also a car TV show that still airs on Top Gear America's main website.
Leepu and Pitbull
This historical reality show combines the best of brains and brawns in two alpha motor engineers known as Leepu and Pitbull. We have witnessed several fantastic car transformations from the auto shop owner Pitbull and his partner Leepu. Both are pretty technically skilled at restoring cars and rebuilding from the scrap.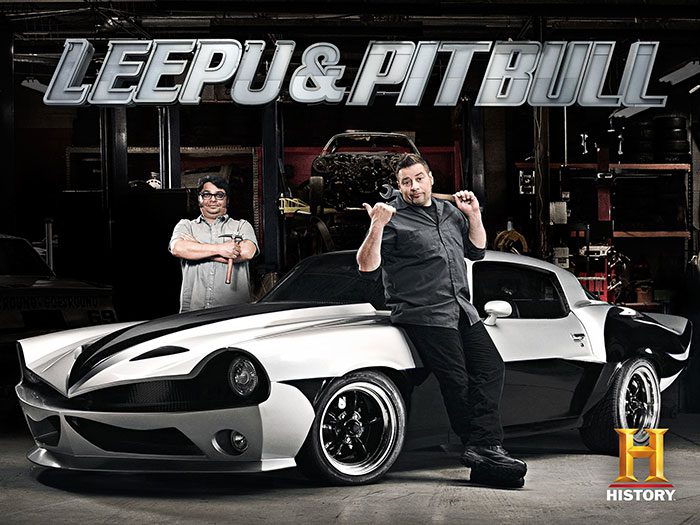 Lee has shown his capability to pick scraps of metal and put them together to recreate a fantastic body for cars. Pitbull has the eye for the money, and the show offers a peek into the day-to-day activities of the shop to turn wrecked car parts into custom cars. It raises the bar of automobiles from crude to super real quick.
Le Mans: Racing is Everything
We have already mentioned several racing competitions. For those who don't know this one, this show should take up a bit of importance. The Le Man's racecourse takes place in France every year. It is indeed a high octane and dangerous race for the craziest gear head drivers in the world.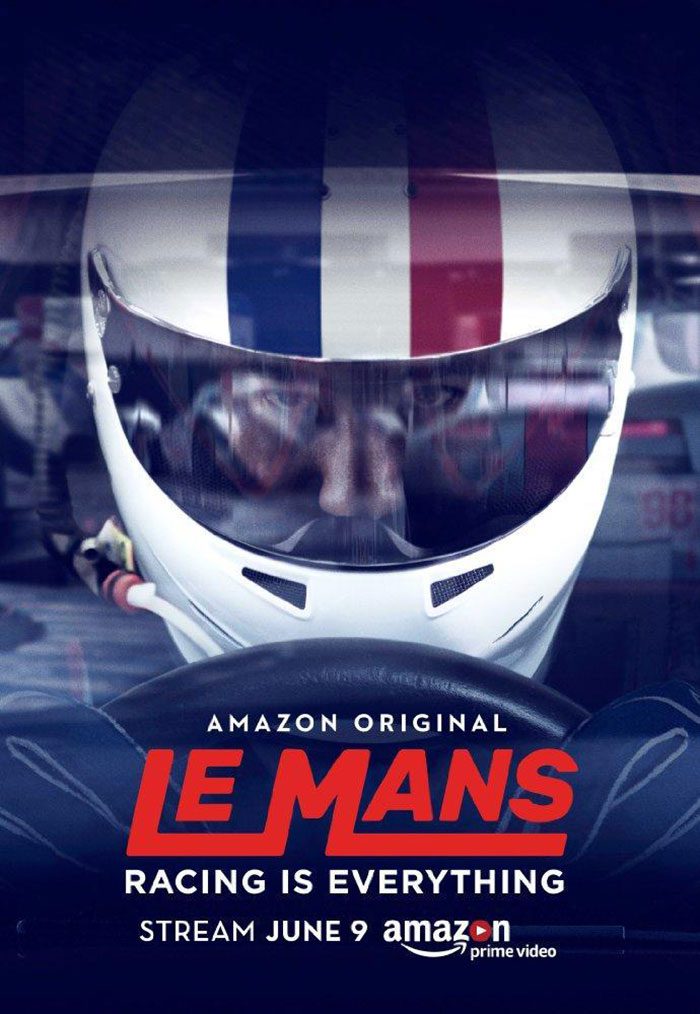 The show can be streamed on Amazon Prime, with all its episodes spanning several Le Man's competition stages. The Le Man's race lasts for 24 hours, with pretty intense and heart-stopping moments throughout. In a way, it is a show that gets you couch-locked for the whole day.