40+ Cool Cars With Names More Powerful Than A W16 Engine
By Ayomitide F November 27, 2022
---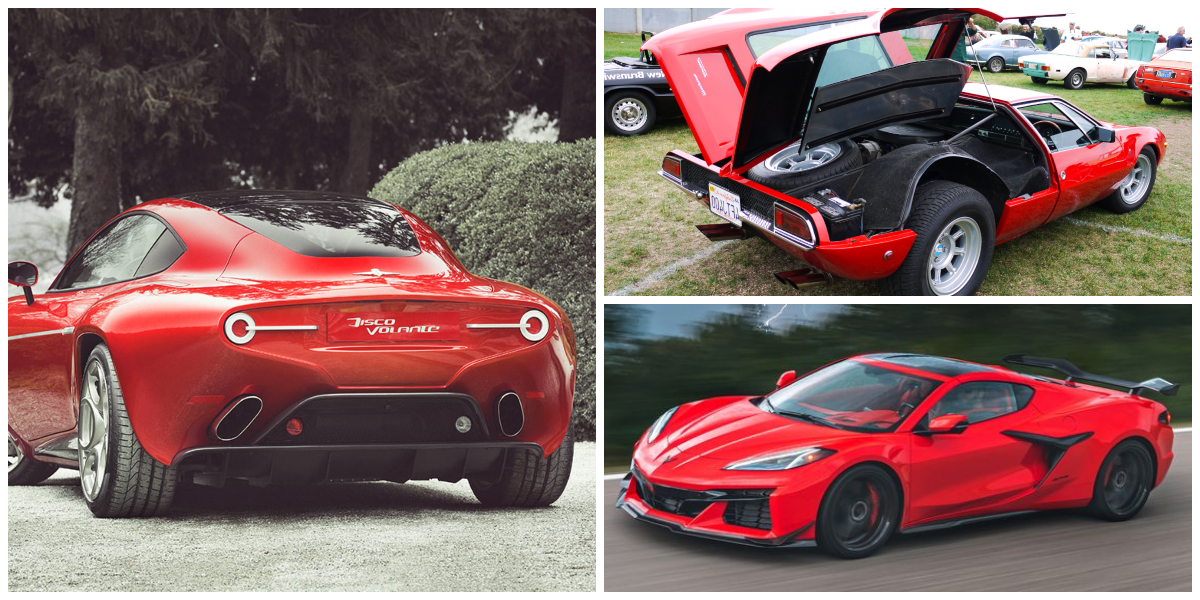 What could be cooler than an awesome car with a name to match its aesthetic? There's hardly anything that could match such a tag team. Designing cars with excellent builds takes skill and dedication, but naming them, on the other hand, is a talent all on its own. It requires the right amount of finesse and aloofness to find a suitable name.
Piloting an automotive beast is much more interesting when the car holds a striking or intimidating name. Nobody wants to be the guy that impresses everyone with a car that boasts a V12 engine, 0 to 60 mph in 6 seconds, and a banging entertainment system, but it's formally known by a string of random numbers. Romeo and Juliet might have thought that a name shouldn't matter, but when it comes to cars, we strongly disagree. To prove it, here's a list of 45 cool cars with equally powerful names.
Ferrari 812 Superfast
Nothing says "supercar" like blazing on the windy roads with a car named Superfast. No doubt you'll be cruising in the clouds with this one; the name all but assures that. Ferrari 812 Superfast is a front mid-engine grand tourer with rear-wheel drive.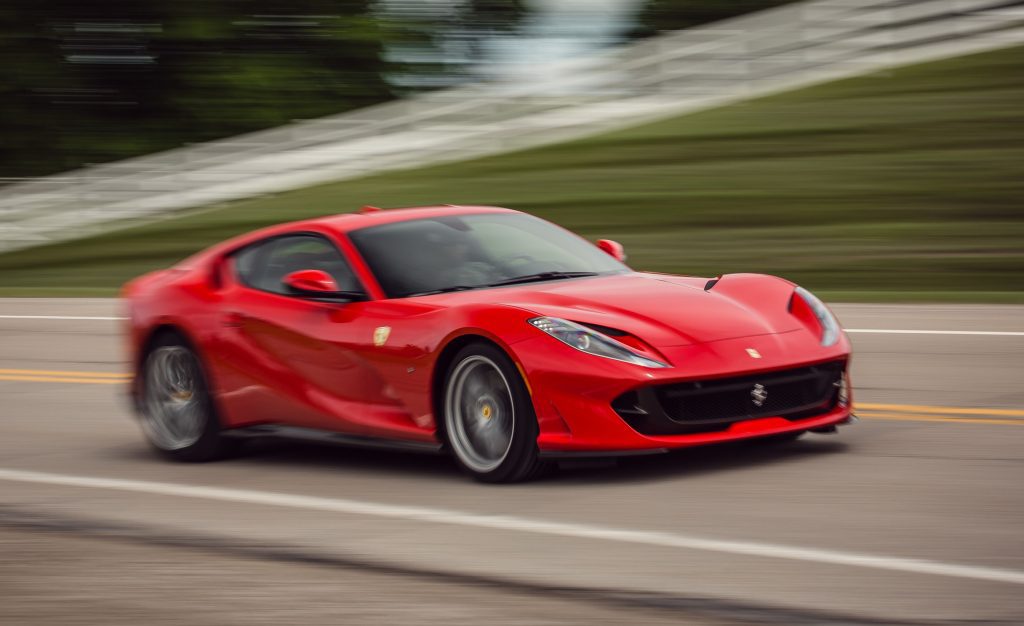 With a fantastic modern design laid out by Flavio Manzoni, the 812 Superfast was reincarnated into production lines after the infamous past life of the Superfast series from 1966. After the car made an impressive re-debut at the 2017 Geneva Motorshow, the SuperFast is here to dominate another century.
Dodge Rampage
A throwback from the good ol' days in 1982, the Chrysler Corporation really went for it with its Dodge Rampage. The subcompact Coupe was based on Chrysler L's platform but racked more Ws than its predecessor. Big thanks to that name, of course. And it was a great car for its era.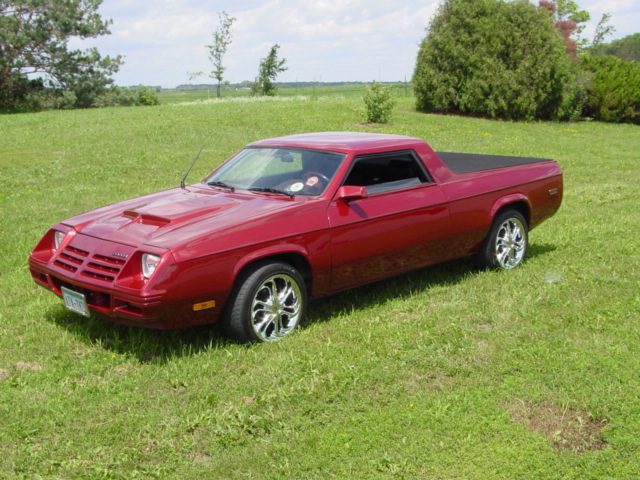 The Rampage's 2.2 liter-carbureted engine produced up to 99 horsepower and used a five-speed manual transmission for stress-free leisure driving. Chrysler resurrected the Dodge Rampage name in the form of a front-wheel drive concept pickup which made an impressive debut at the 2006 Chicago Auto show.
Lamborghini Huracan
Huracan means "hurricane" in Spanish and was the namesake of an ancient Mayan deity. But the most memorable namesake of the historic name is the fighting bulls that contested in the city of Alicante, Spain, during the late 19th century.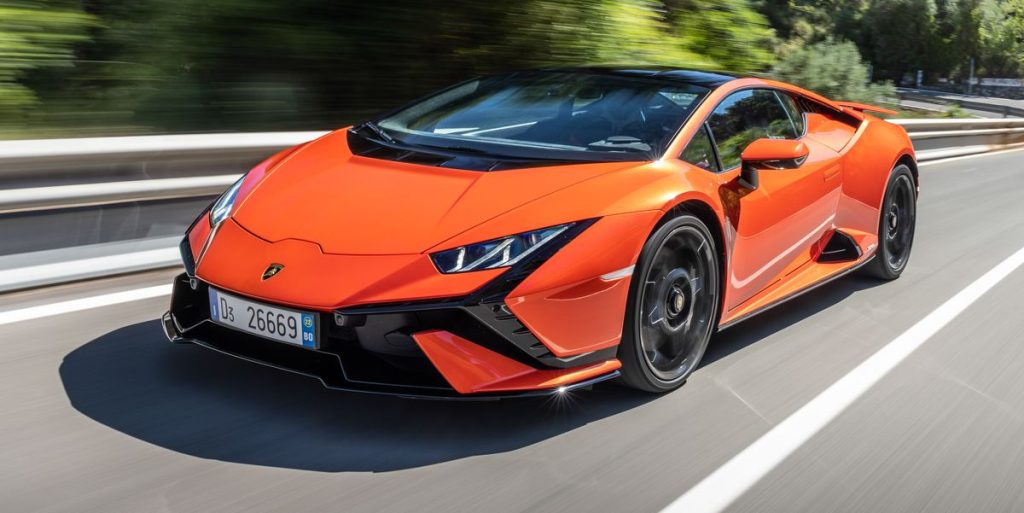 With such a name to live up to, Lamborghini brought all the ammo to create this monster. The V10 engine comes with a 4-wheel drive that generates 610 horsepower in its stride. Regardless of the variation you get, the Huracan is a beast by all rights.
Maserati Quattroporte
Over the years, Maserati has garnered quite a reputation — mostly because of sticking to simple things to cap their brilliant designs. The company named its four-door sedan after "four doors." No, brainer, right? The Maserati Quattroporte will sound less impressive to an Italian, but for us, it is as cool as it gets.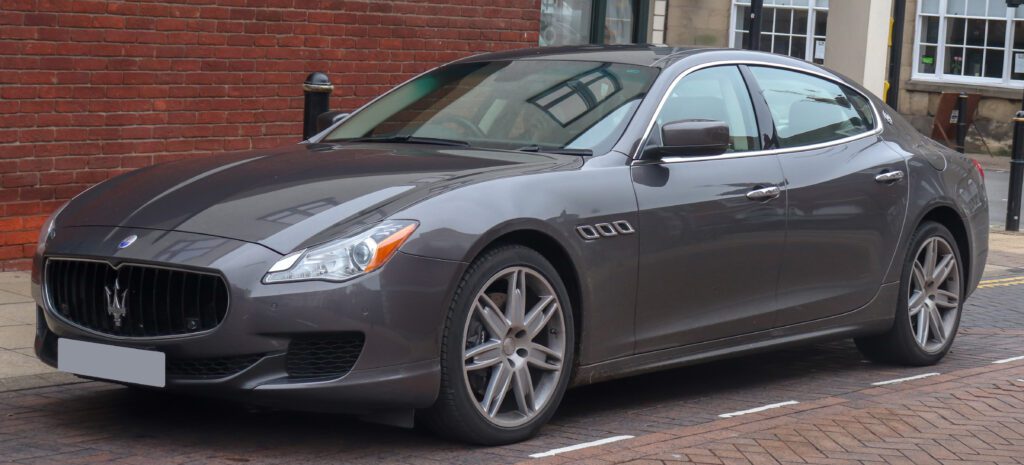 With six generations produced since 1963, the Quattroporte certainly keeps every era engaged. The car's latest version offers the best premium luxury anyone can experience in a four-door sedan with a gorgeous design and an incredible 345 horsepower V6 engine.
Mitsubishi Raider
With flat names like Outlander and Mirage, Mistubushi might be the last company you expect to see on this list. However, the company truly stepped up its name game with "Raider;" and they paired it with the perfect vehicle. What could embody "Raider" more than an all-black monster of a pickup truck?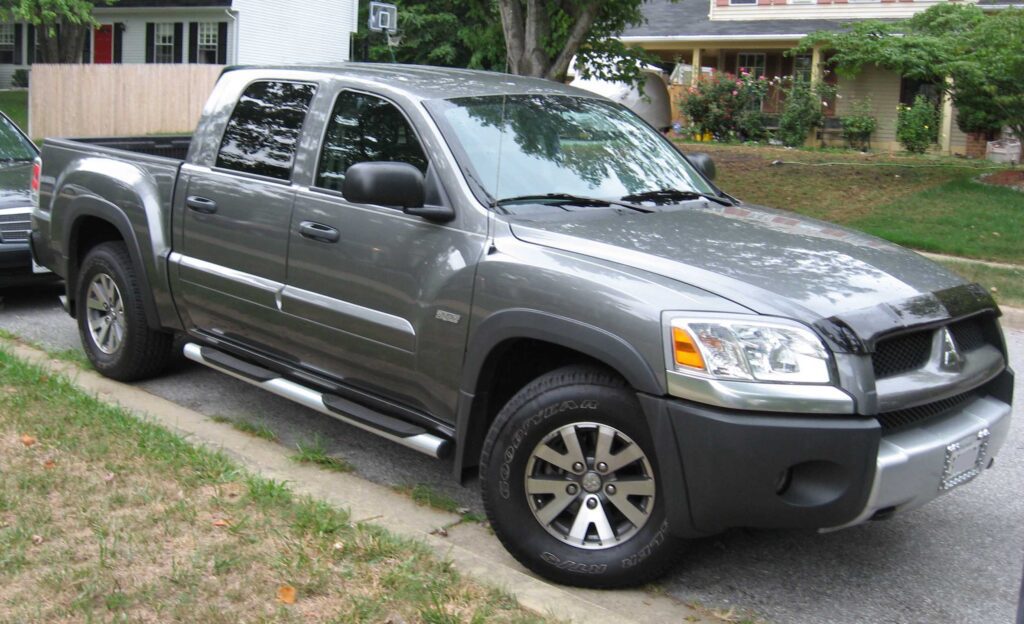 Raider trucks were produced between 2005 and 2009. Although we are past its sale days, you can still get your hands on one of these for about $60,000. The truck has a 4.7-liter V8 engine that produces 230 horsepower and offers an astonishing cargo capacity. 60K for this beast of nature is a real bargain!
Oldsmobile Cutlass
With a name like "Cutlass," your expectations might be a dangerous beast, but the Oldsmobile car is quite disarming. It was designed back in 1964 as a marquee car for the General Motors company. In that era, the Oldsmobile Cutlass held its place of honor alongside Cadillacs and early Chevrolets.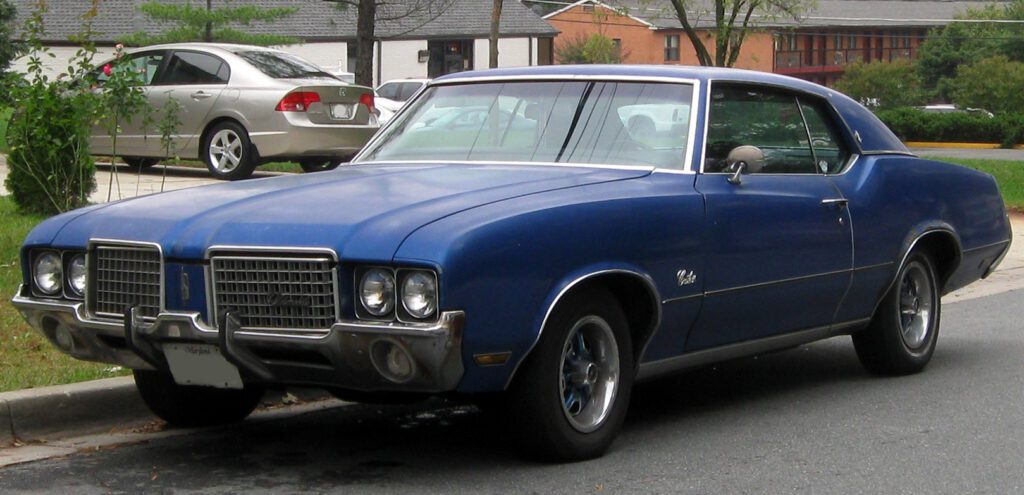 Commonly known as the 4-4-2 vehicle, Oldsmobile Cutlass was at the top of the chain for nearly 30 years (1964 – 1991). The 4-4-2 name came from the car's 400 cubic inch engine, four-barrel carburetor, and dual exhausts. In fact, the car's badge was shortened to 4-4-2 by 1968.
Maserati Biturbo
Between 1981 and 1994, Italian automobile powerhouse Maserati produced a whole family of sports cars, grand tourers, and sedans. The name "Biturbo" comes from the trademark double turbochargers, which were uncommon in the 1980s compared to our supercar world of today.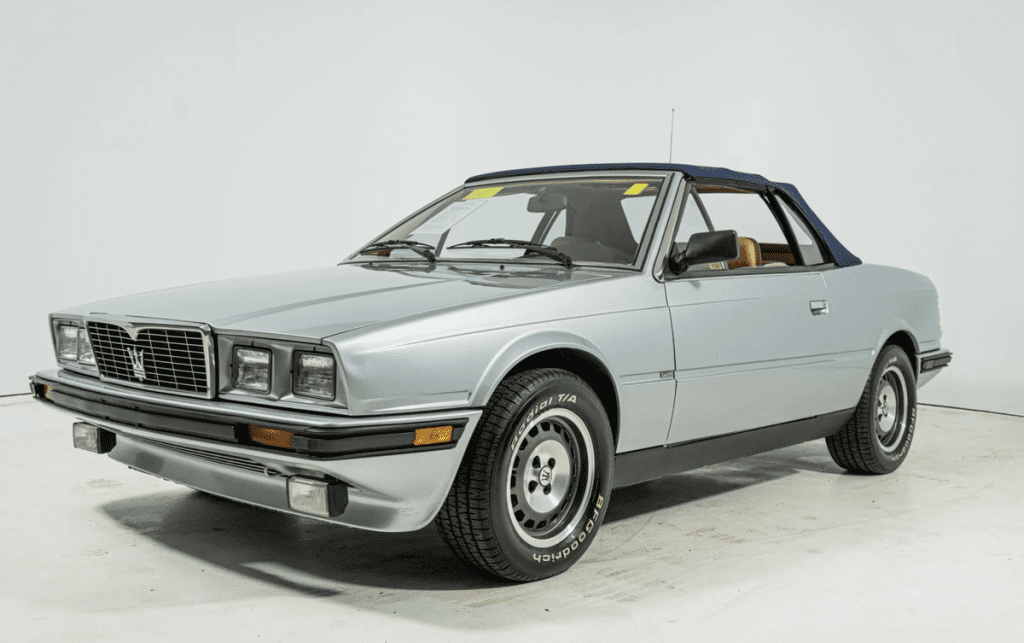 The Biturbo was a two-door car notable for its 2.0-liter V6 engine and lush interior. Beyond its cool engine and even cooler name, the Biturbo had an exquisite swiss clock in the center of the dashboard. Talk about driving in style.
Fisker Karma
The Fisker Karma is one of the most adhering names on the market. Besides its rad name, the Fisker Karma was a rare electric-gasoline hybrid that created a frenzy. However, it is almost a lost tale because the production was short-lived. Manufacturers halted production in 2013 after the battery suppliers filed for bankruptcy.
About 1,800 units were shipped to the US before the incident, and only 1,600 were sold. Getting your hands on one of these cars will mean you have joined the company of Jay Z and some other 1,598 fellow owners.
Land Rover Defender
"Defender" is quite the name for a tough 4X4 SUV built for the rugged and daring. The build was designed for off-road purposes, and its name compounds its purpose. At any measure, the Defender is an unbreakable and unyielding beast which is noteworthy for its reliability in any condition.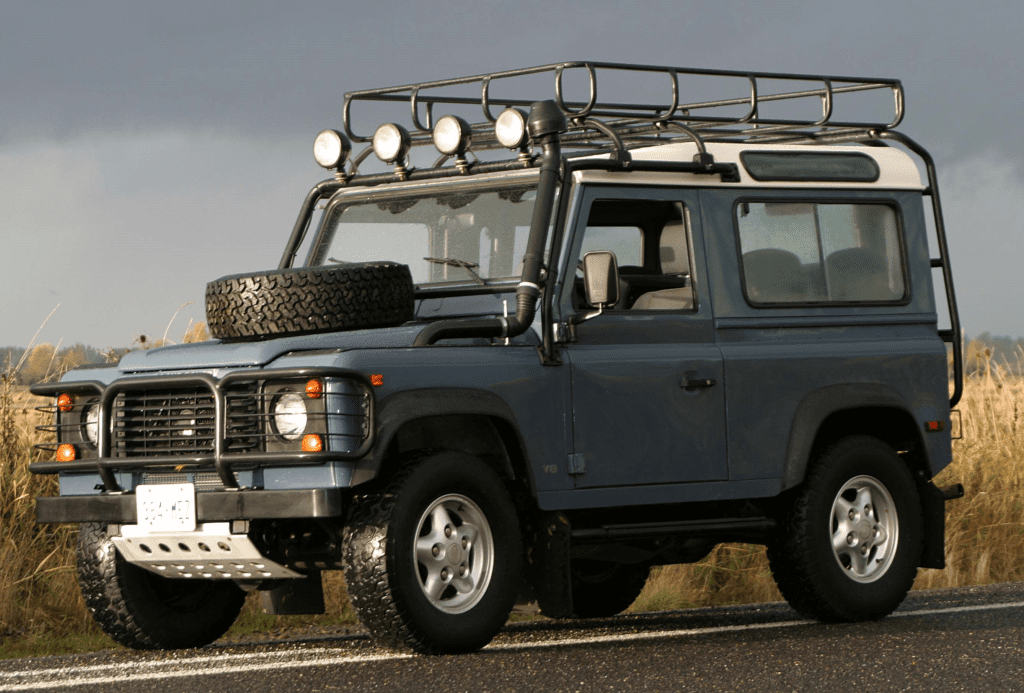 Land Rover Defender has held ground in the car market for 70 years. The vehicle's supercharged V8 and 518 horsepower are incredible, but the Defender's sturdy reputation comes from its guaranteed advantage over different forms of terrain especially flooded areas and shallow water bodies.
Maserati Merak
Maserati has been quite the contender on our list so far. The company is most reputable for fashioning incredible luxury cars, but their name game is right up there. The Merak was introduced in 1972 as a junior version of the Maserati Bora.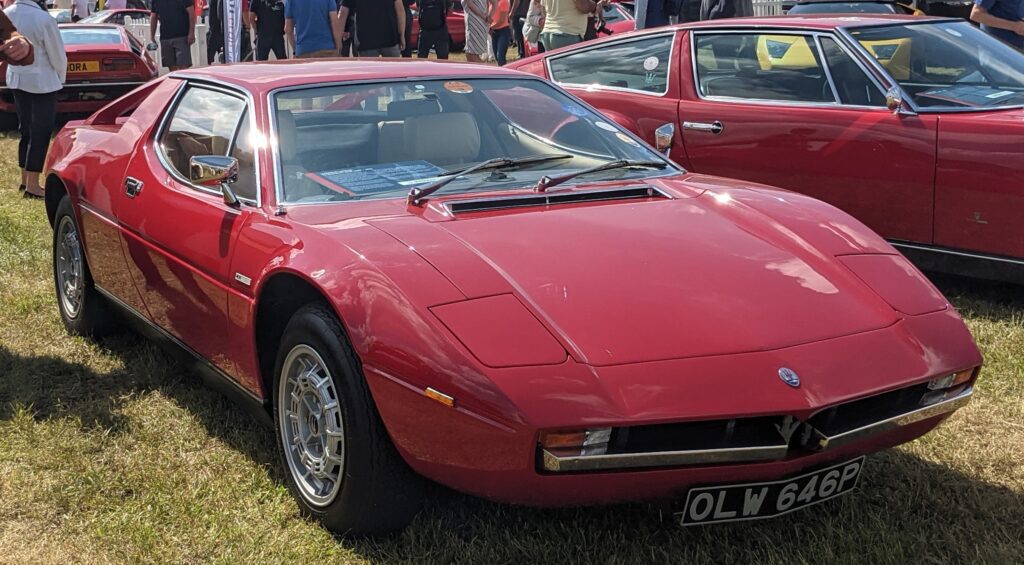 However, naming this junior version after a star from the Great Bear constellation was in incredible taste. Maserati definitely thought out of the box for this one. Giorgetto Giugairio's incredible design has excelled in the test of time which makes the Maserati Merak a premium choice for every vintage lover.
Lamborghini Diablo
Another Italian automobile giant strikes. The Diablo notoriously took over the gaming community even before the first Xbox was released, however, Lamborghini's own Diablo began dominating the roads in 1990. Lamborghini did great justice to this beast of a car with this striking name that translates to "Devil" in Spanish.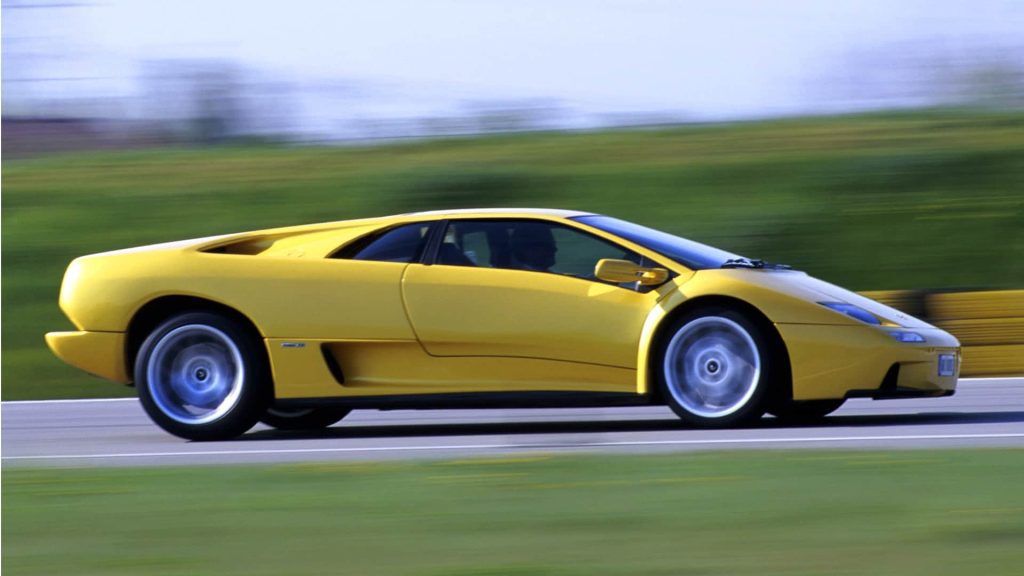 The Lamborghini Diablo boasts a 6.0-liter V12 engine that goes from 0 to 60 miles per hour in just 4.5 seconds. Diablo is well capable of exceeding 200 miles per hour on a good day. Anybody would have a heck of a fun time behind these hot wheels.
De Tomaso Mangusta
There is something really suave and savory about Italian. And watching your friend's tongue-twisting attempt to pronounce your car's name is priceless. The Mangusta was produced from 1967 till 1971 and still retains that old-school cool. It is definitely a premium choice for channeling your inner Sean Connery.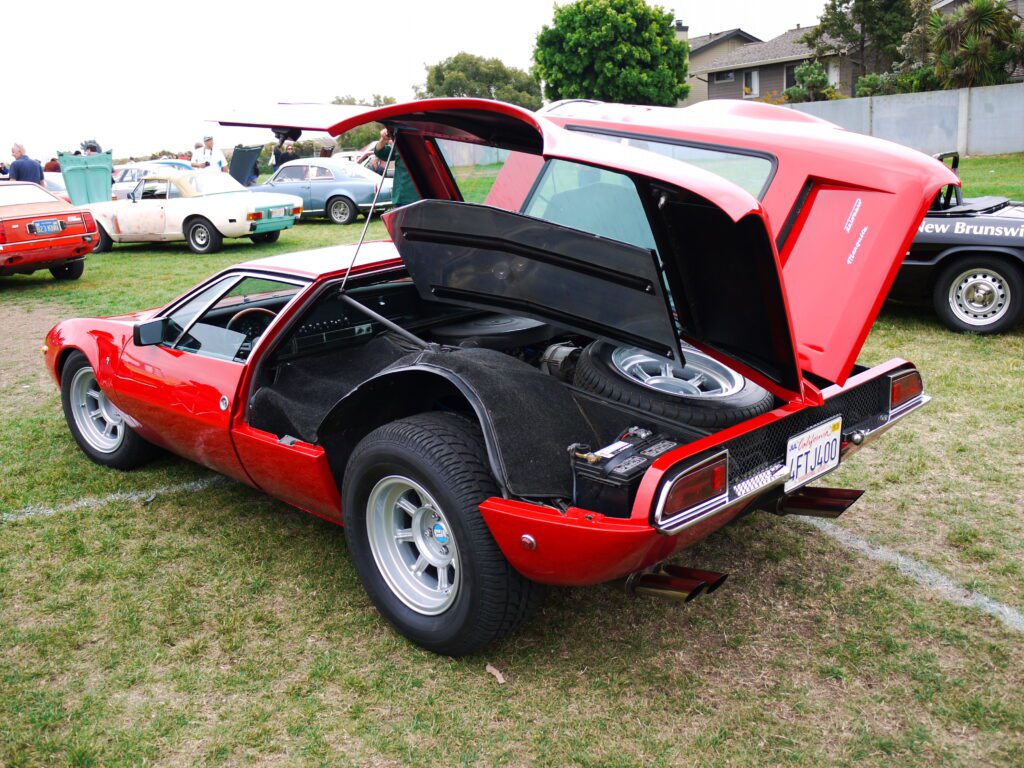 However, there is more to the name. Since the Mongoose is an animal renowned for killing Cobras, De Tomaso is rumored to have picked this name as a diss to the Shelby Cobra cars. The dis came from a failed deal between both parties which made them instant rivals.
AMC Javelin
It takes a stroke of genius to produce a two-door car in the '70s that still looks good 50 years later. But another lane of genius is required to name it something equally timeless. The Javelin is a masterpiece, and its three Trans-Arm race series win in the '70s prove it.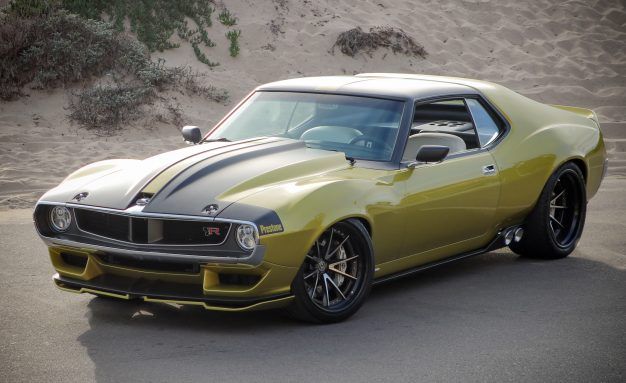 Although the Javelin did not spend much time on the market — with only two generations across two decades — it still made an incredible mark. During its popular era, the Javelin was such a top choice that even the police got in on the action. What a time to be alive.
TVR Sagaris
Sagaris has truly come a long way. Going from being the formidable weapon of ancient Scythians to the car that was too cool for the streets is a big upgrade; ask anyone. Based on the TVR T350, the Sagaris was created as a race car with amplified endurance.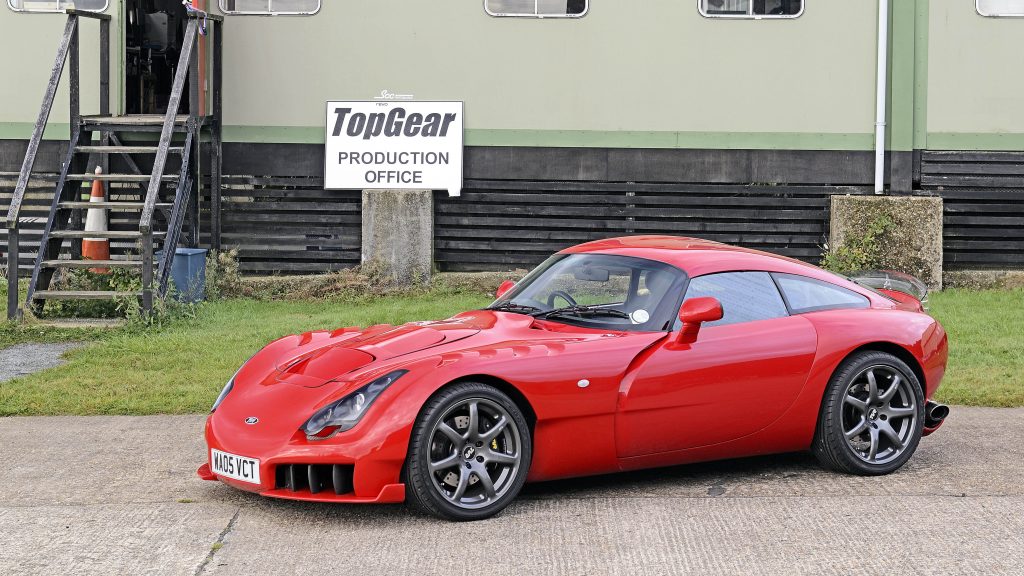 The endurance racing inspiration becomes quite clearer when you consider the many air vents and intake openings. While US legislation has declared Sagaris off-limits on the streets, it remains a supercar powerhouse abroad. Riding a TVR Sagaris in Greece has to be on the primetime bucket list.
Porsche Carrera GT
You will not come across as many incredible cars as the Porshe Carrera. The Carrera is a truly powerful car with a naturally aspirated V-10 engine that generates 558 horsepower. Quite simply, it is a force to be reckoned with.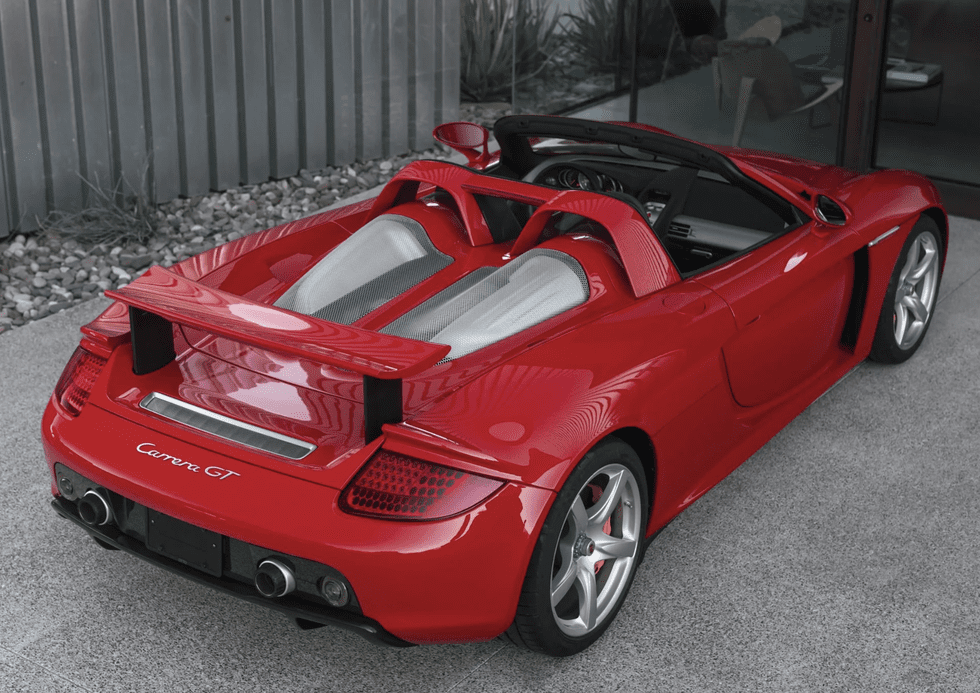 The car's theme is "need for speed" with an incredible top speed of 205 miles per hour and a 0 to 125 mph acceleration that only takes ten seconds. Carrera is quite the fitting name for such an otherworldly car.
Rolls-Royce Wraith
The Wraith is an incredible car that provides a private plane experience. Although the name was inspired by the old Scottish word for "ghosts," the Wraith makes you come alive in ways you have never known. The coupe was inspired by immortals such as Mohammed Ali and Yves-Saint Laurent.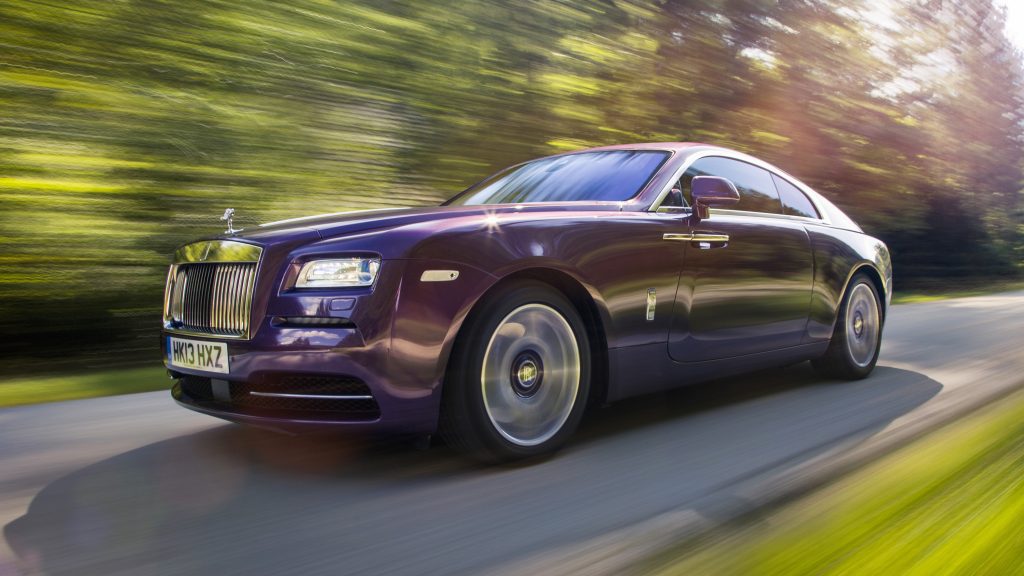 There are many theories about the infinite symbol on the car, but it also honors another past hero named Sir Malcolm Campbell for his bravery and achievements with Rolls-Royce car models in racing events. For now and forever, the Rolls-Royce Wraith will stand out.
Maserati Mistral
Maserati produced one of its trademark two-seater cars between 1963 and 1970. By then, the company already began the tradition of naming two-seaters after the winds; meanwhile, the four-seater cars were named after race tracks. The "Mistral" was named after the wind that blows from Southern France into the northern Mediterranean's Gulf of Lion.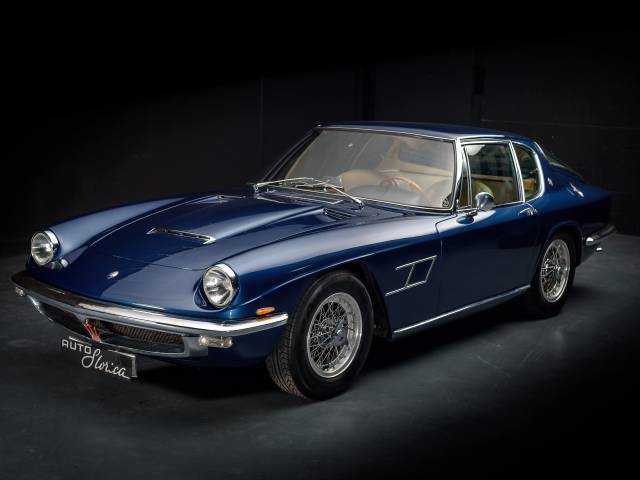 Like its powerful namesake, the Maserati Mistral defined the '70s as the Gran Turismo of its era. Within the production timeframe, only 828 cars were released. To get your hands on a Mistral, you'd have to spend upwards of $200,000, not to mention shipping and additional fees.
Aston Martin Vanquish
Aston Martin Vanquish might have caught the headlights in the 2002 James Bond film, Die Another Day, but the accolades had been long coming. For a car that hosts a naturally aspirated V12 engine with a 460 horsepower capacity, one can say the Vanquish is one of the century's best automobile creations.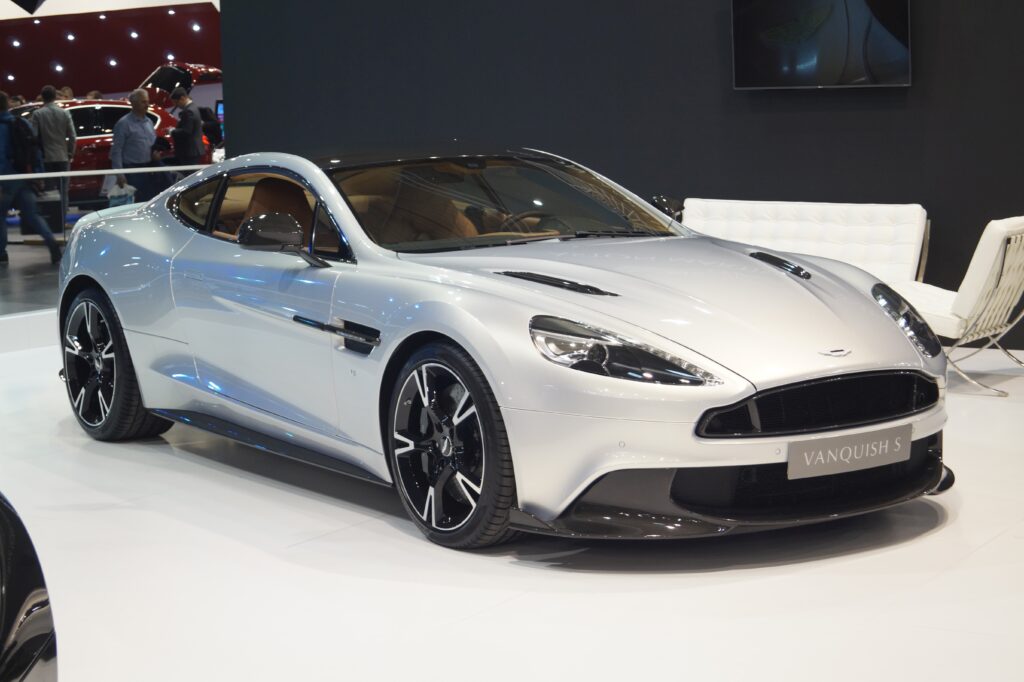 Vanquish is a name that belongs to the exquisiteness this car embodies. The Aston Martin super grand tourer made its debut in 2001 at the Geneva Motor Show. Since then, it has remained the premium choice for every convertible lover.
Lamborghini Sesto Elemento
Lamborghini switched to Spanish for this name; Sesto Elemento translates to "The Sixth Element" as a reference to the car's otherworldly nature. Sesto Elemento is a befitting name for this Lamborghini supercar and also a double entendre alluding to its bodywork which is mostly composed of carbon.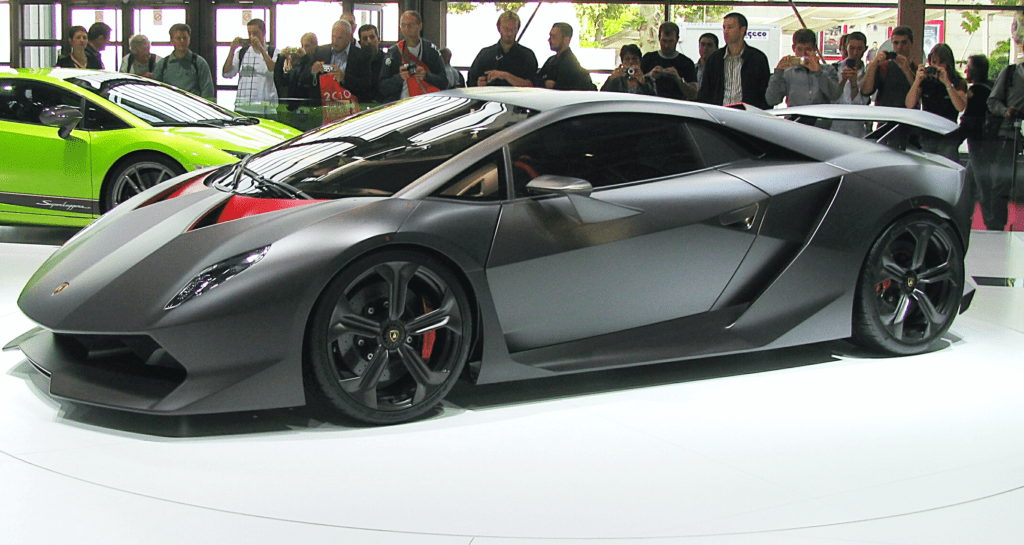 It reaches 60 mph in 2.5 seconds and boasts a V10 engine that generates 570 horsepower. The limited edition car debuted at the 2010 Paris Motor Show and remains on every car junkie's wishlist, especially after its significant appearance in the Fast and Furious movies. Good luck getting your hands on one; there are only 20 on the planet.
Chevrolet Corvette
The Corvette is one of the world's oldest sports cars. Chevrolet began producing this beauty way back in 1953 and has not looked back since. But the icing on the cake was truly the name. A newspaper photographer named Myron Scott endlessly flipped through the Cs of his dictionary till he settled on "Corvette."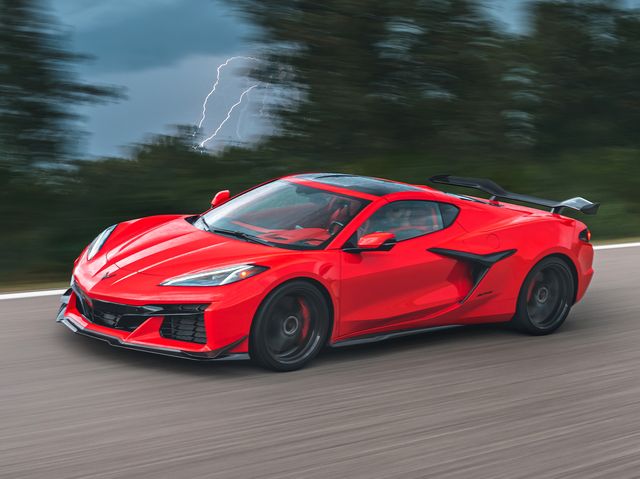 And that became the name of the two-door sports coupe that has defined several generations and will define many more to come with its endless innovations. The legendary Myron Scott also began the Soap Box Derby and would later join Chevrolet's marketing wing.
Lamborghini Countach
Lamborghini has no shortage of mind-bending names. The Countach is a masterstroke of a name that truly captures the car's essence. Lamborghini built this car to stand out. Marcello Gandini's concept car design was compounded with Paolo Stanzani's production design to birth this wedge-like sports car.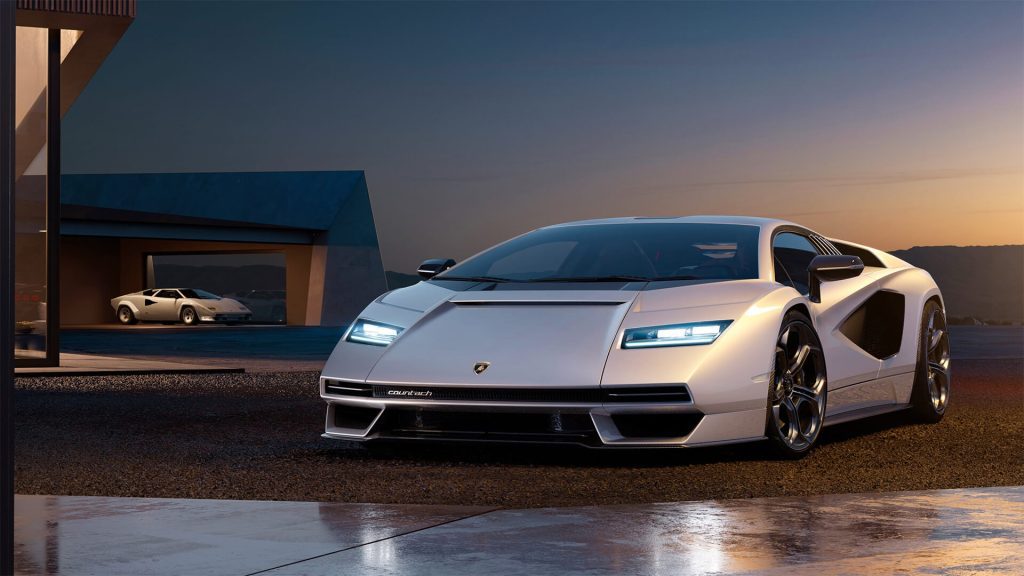 Beyond its remarkable body design, Lamborghini struck the mark with its rear-wheel drive and rear mid-engine. Its V12 engine was considerably ahead of its time when initial production started in 1974. Although it was initially introduced as a Lancia Stratos concept car in 1970, the Countach prototype debuted at the 1971 Geneva Motorshow.
Mercury Marauder
Marauders are certainly relentless and hardened bandits, and the Mercury Marauder does not disappoint in this regard. Its simple but efficient design has undergone production only thrice in history. The first period lasted about a year, from 1963 to 1965, and the second lasted from 1969 to 1970.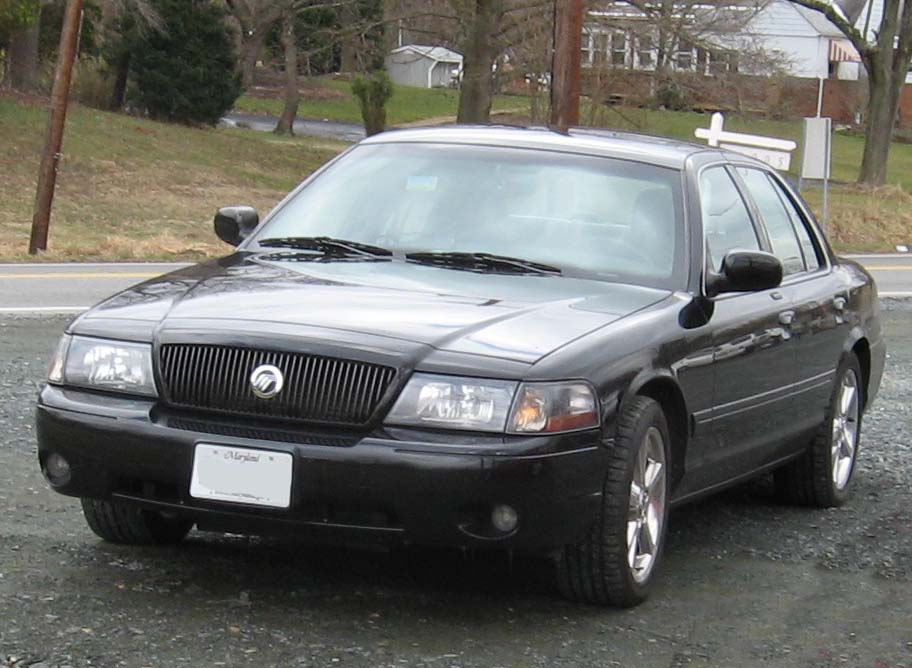 For many years, the Marauder was at the forefront of the casual car owner. It maintained a simple and efficient essence that made it a fan favorite. The Marauder made another comeback in the 21st century, where it was in production from 2002-2004.
Lamborghini Egoista
Lamborghini misses the mark! We all know how brilliant and exquisite their cars are, but their name game is on another level. During the company's 50th anniversary, Lamborghini unleashed the beast of "Egoista," meaning selfish in Italian. You'll know why in a minute.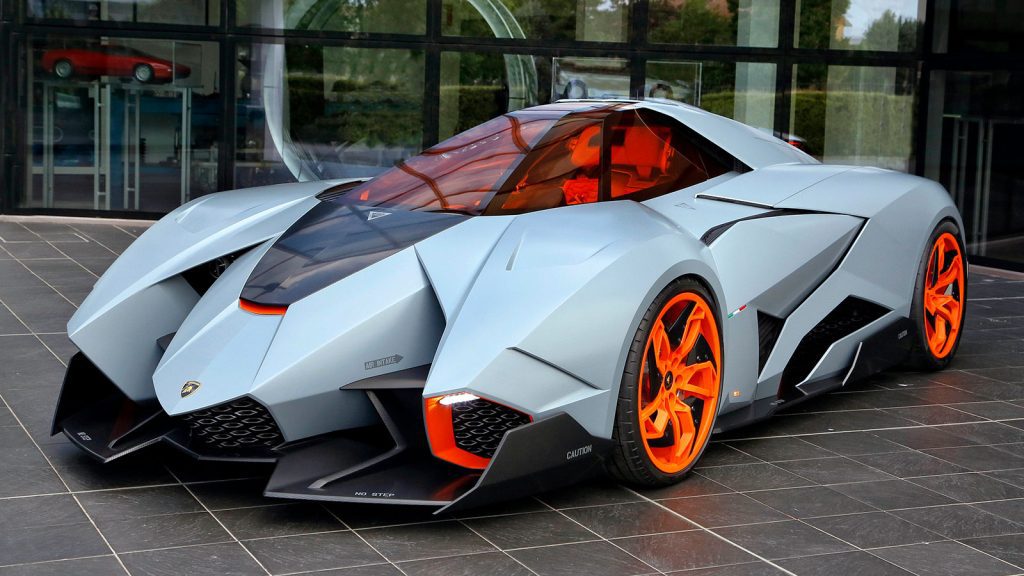 The vehicle is a one-seater concept car based on the Lamborghini Gallardo and inspired by fighter jets. However, the "Selfishness" namesake comes full circle because there is only one in existence: a fully functional prototype on display at the company's museum in Sant'Agata Bolognese. It is unlikely that anyone will ever drive it.
Panoz Esperante
Panoz began producing the first generation of Esperante in 2000 until 2007 at an assembly plant in Braselton, Georgia. Their aim was a powerful sports car with a simple outlook. It's safe to say that they executed the assignment to the letter.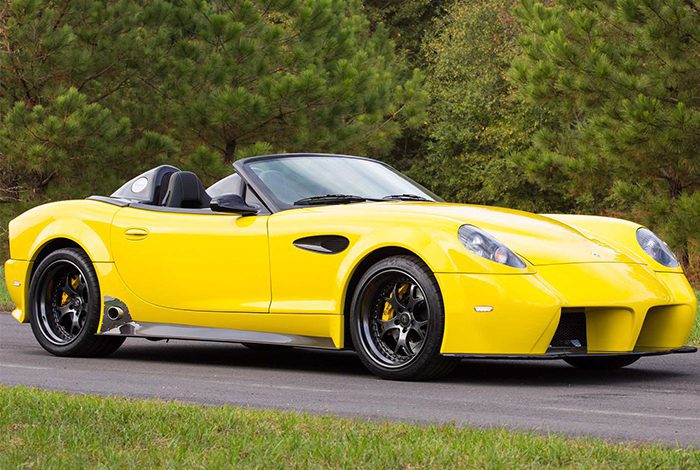 Even without the signature look of supercars, the Esperante's 420 horsepower capacity facilitates an incredible acceleration from 0 to 60 mph in just 4 seconds. The Panoz Esperante race car edition won first place at the 2006 Annual Mobil 1 Twelve Hours of Sebring ahead of big names like Porsche, Ferrari, and BMW.
Lykan Hypersport
Hypersport is a concrete name for a car of this caliber. The Lykan HyperSport has had quite a notorious history, such as featuring in one of the best movie stunts ever when Vin Diesel crashed through Abu Dhabi's Etihad Towers in Fast and Furious 7.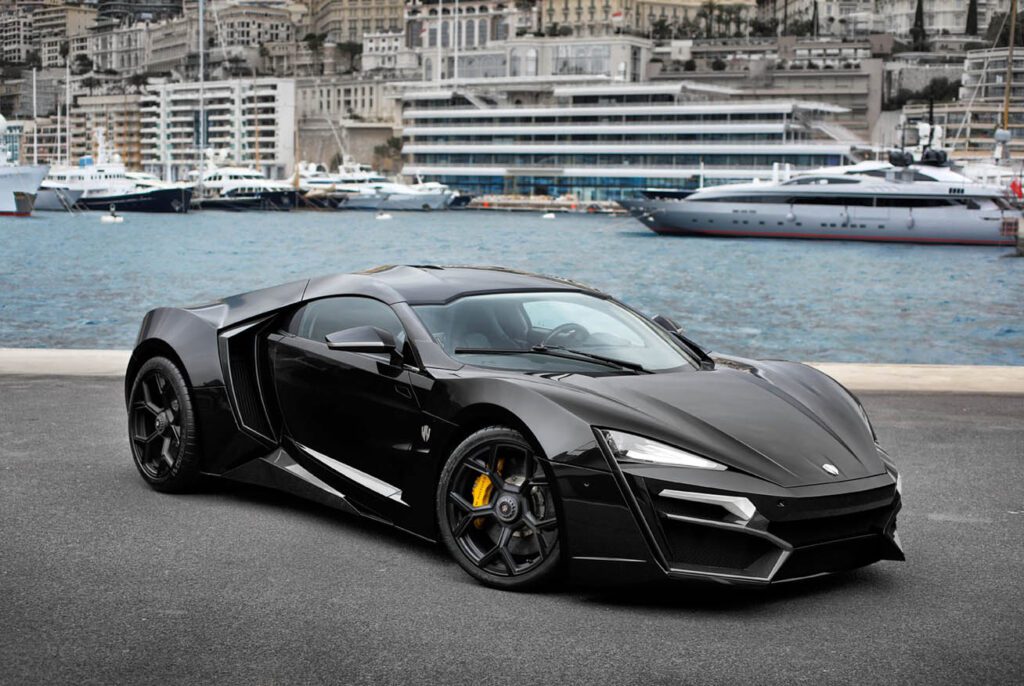 The catch is that most of us will only ever feel the Hypersport's thrill via that scene because only seven of its kind exist. And each one costs $3.4 million. An arm and a leg, to be sure, but it might be worthwhile.
Maserati Ghibli
The Ghibli follows Maserati's long tradition of naming two-seaters after the wind (like the Mistral). Maserati named this particular set of cars after the hot Libyan desert wind. Odd, right? And everything else about the car is, too. For starters, the vehicle is partly manufactured by Ferrari.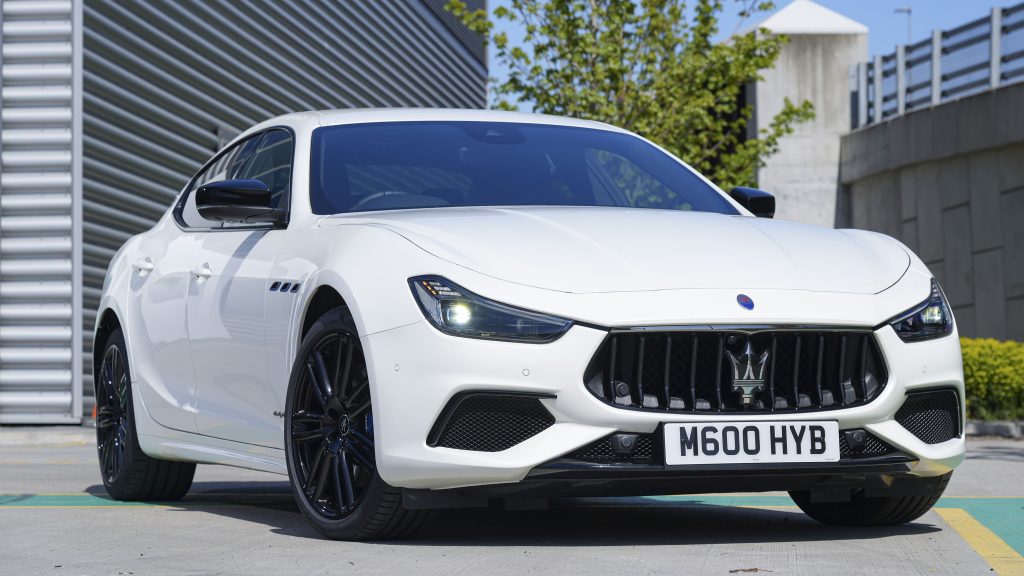 Besides that, the Ghibli has a diesel engine with a 275 horsepower capacity. However, its most Ghibli-like quality is its fake exhaust pipes which are actually rudimentary speakers that Maserati put in place to make it sound more like ordinary gasoline vehicles.
Hennessey Venom F5
Being named after the most powerful tornado speed winds on the Fujita-Pearson scale gives the Hennessey Venom F5 an instant reputation. For starters, this incredible car is the first road car to hit the strides of over 300 miles per hour.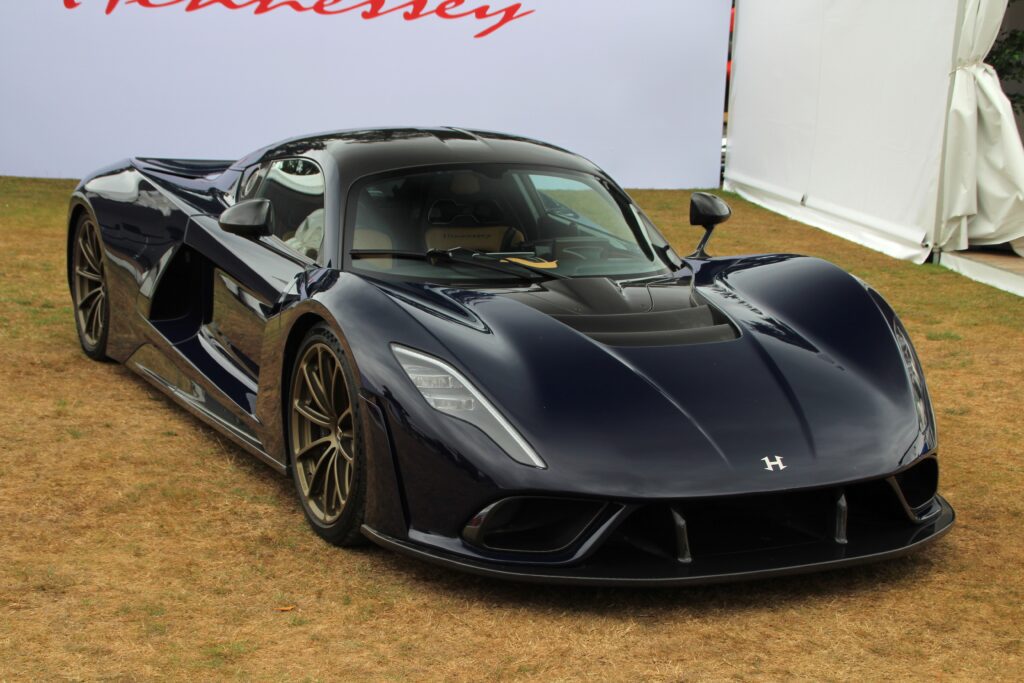 The makers of the Venom F5 aimed at producing an incredibly light car so it can comfortably break all manners of speed records. Venom F5 weighs 2,743 pounds and can reach 100 mph from rest in just 4.4 seconds. To achieve this, the car's airbags were dropped for a suede roll cage. Spooky.
Lamborghini Murcielago
With a name that sounds like a rare wine, the Murcielago is truly one of a kind. The name was adopted from a Navarra fighting bull in honor of Lamborghini founder, Ferruccio Lamborghini, and his passion for bullfighting. The RGT version boasts a V12 engine and a top speed of 230 miles per hour.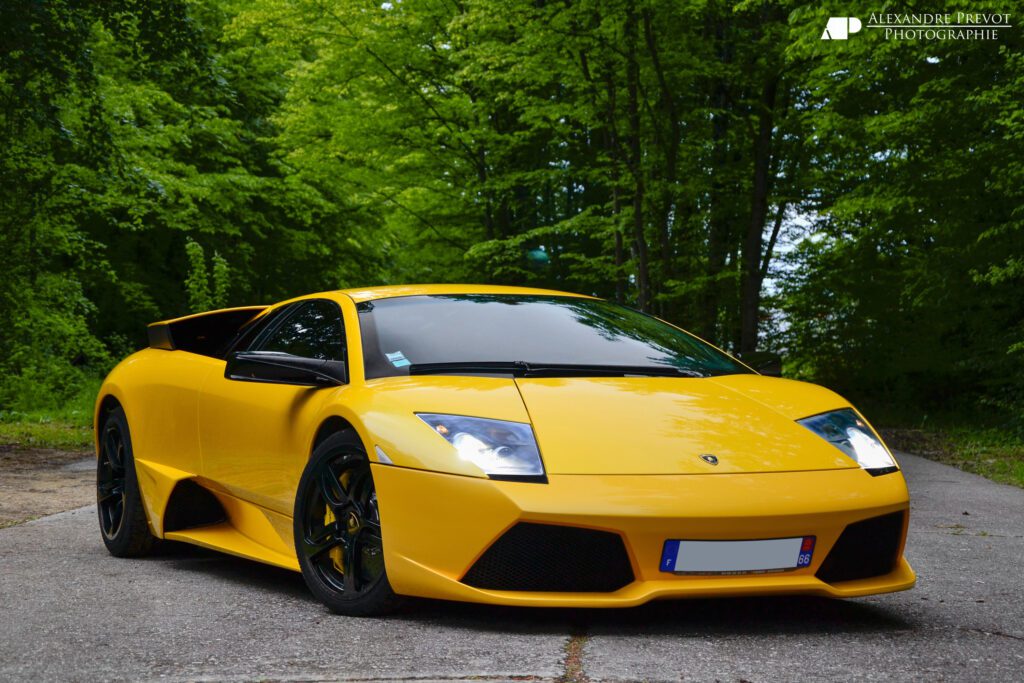 The Murcielago was introduced in 2001 as the successor of another beast, the Diablo. Between 2001 and 2010, only 4,099 Murcielagos were produced. However, the number was more than enough for an immeasurable impact on the culture. Murcielago graced the cover of Need for Speed and made incredible cameos in the Dark Knight trilogy.
Alfa Romeo Disco Volante
It comes as no surprise to learn that "Disco Volante" means flying saucer in Italian. Alfa Romeo made the Disco Volante to stand out, which it has successfully done since its debut in 1952. In fact, the spider cars have become truly rare gems that can cost up to half a million dollars.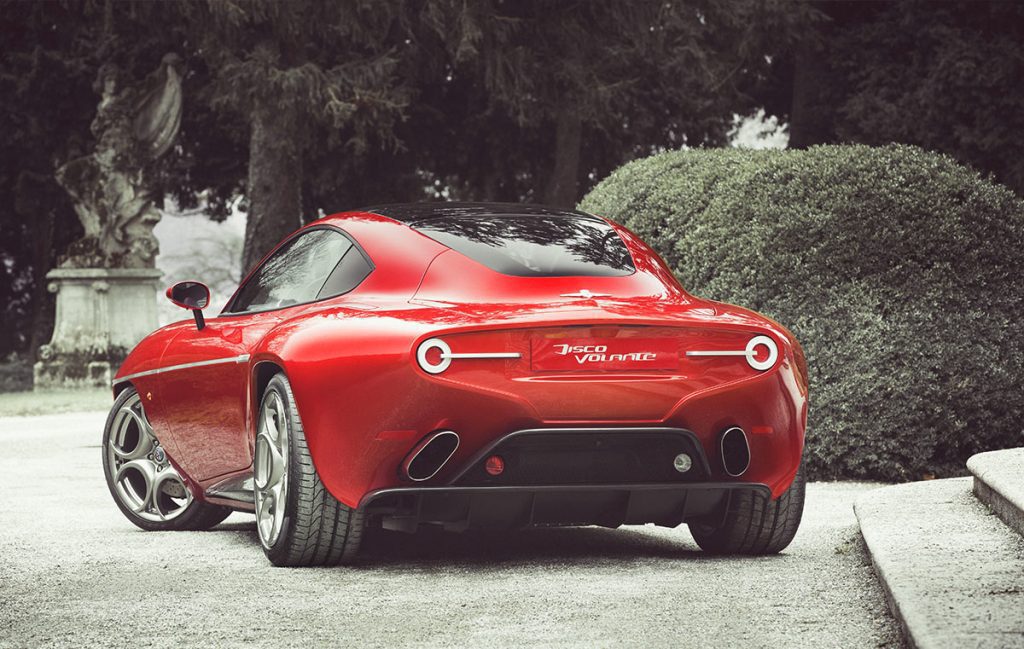 Although the car's design was initially conceived for race tracks, Alfa Romeo made a grand decision to make an everyday road version. For a car that was only in production for a year (1952-1953), the Disco Volante certainly made way more impact than was intended. It still commands great respect even today.
Plymouth Fury
The Fury was made with the common man in mind. Between 1955 and 1989, Plymouth produced a car that was the exact rendition of anger, rage, and revenge. And there came the Fury. It was a popular car in the '70s and '80s and is recognizable by every American.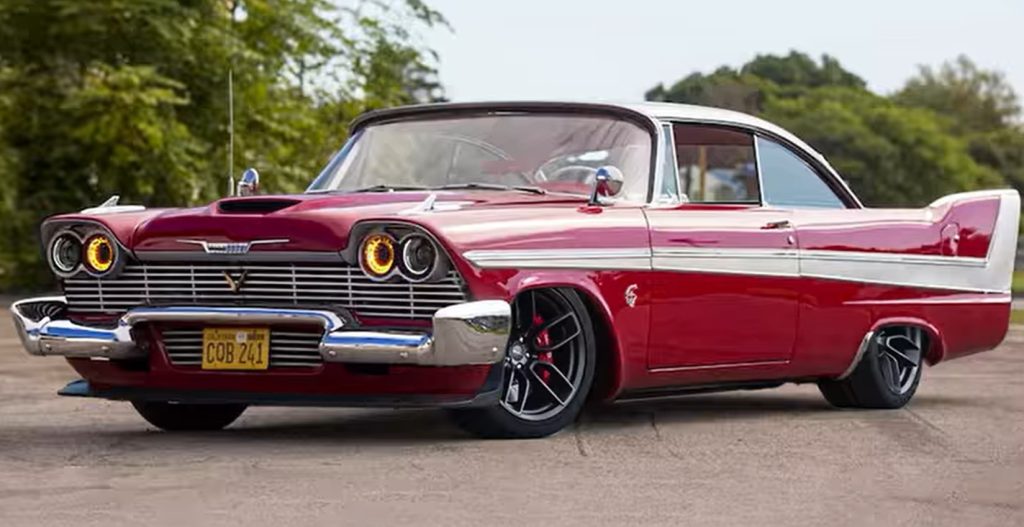 However, the Fury soon lost its grip on the muscle car market and gained a family sedan reputation instead. But its importance in popular culture waxed even stronger after being the centerpiece of Stephen King's novel Christine and its subsequent film adaptation.
Eagle Talon
American auto manufacturer, Eagle, truly did something equally clever and cliche when naming one of their marquee cars "Talon." And the Talon does not disappoint; the hatchback 2-door coupe held its own in the market for years before the Eagle brand took a damning hit in 1998.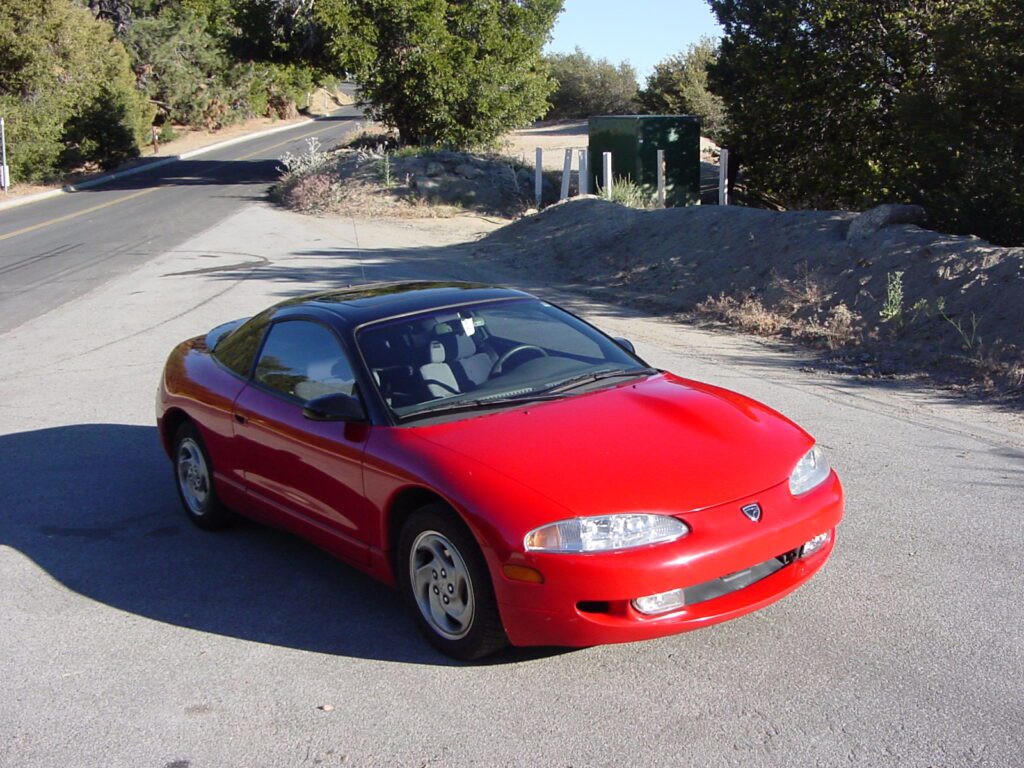 For two generations, the Eagle Talon was an incredible sedan for its era. The Talon hosted a 1.8-liter engine that generated 92 horsepower in a front-wheel drive system. Although it is not a standout car in terms of performance, the Talon remains a reliable addition to any garage.
Lamborghini Reventon
It only gets clearer that names of fighting bulls make supercool names for automobiles. Especially those cars that can back it up with their beastly performance. The Reventon was a fighting bull notorious for killing Felix Guzman, a popular Mexican bullfighter, in 1943.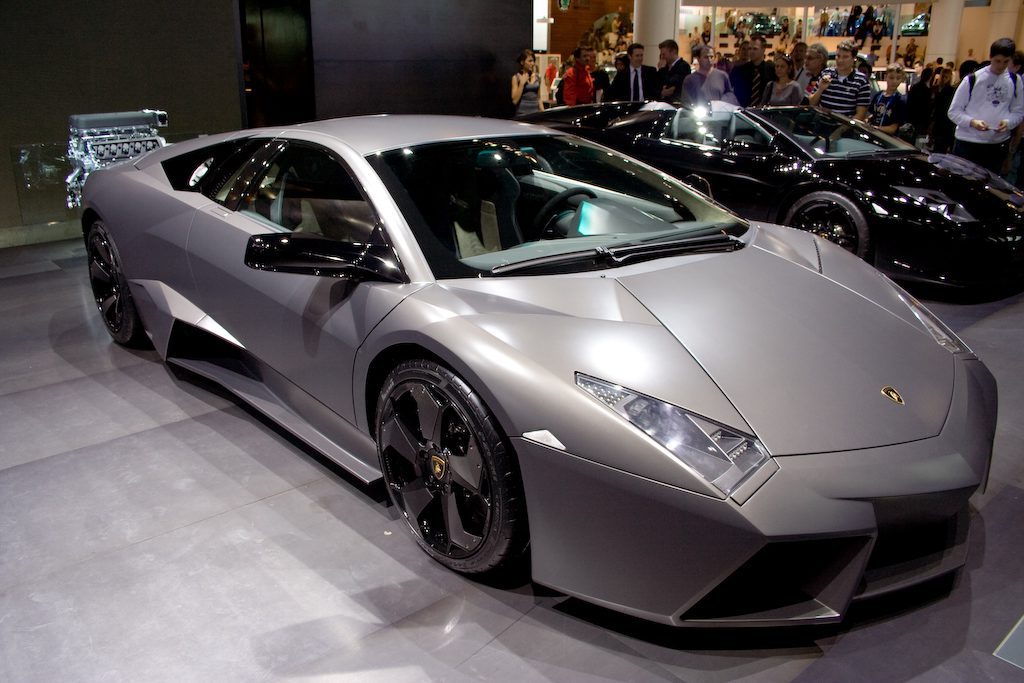 With such a grim reputation, the Lamborghini Reventon is one of Lamborghini's most expensive models at $1.6 million. There are only 21 Reventon coupes in existence. Seven of these were delivered to Europe, one to Canada, two to Asia, and ten to the United States.
Oldsmobile Toronado
Oldsmobile really had a tight grip on the names. The Toronado was inspired by a design painting from the company stylist, David North, in 1962. Production began in 1965 and lasted until 1992. It was one of the USA's first front-wheel drive cars.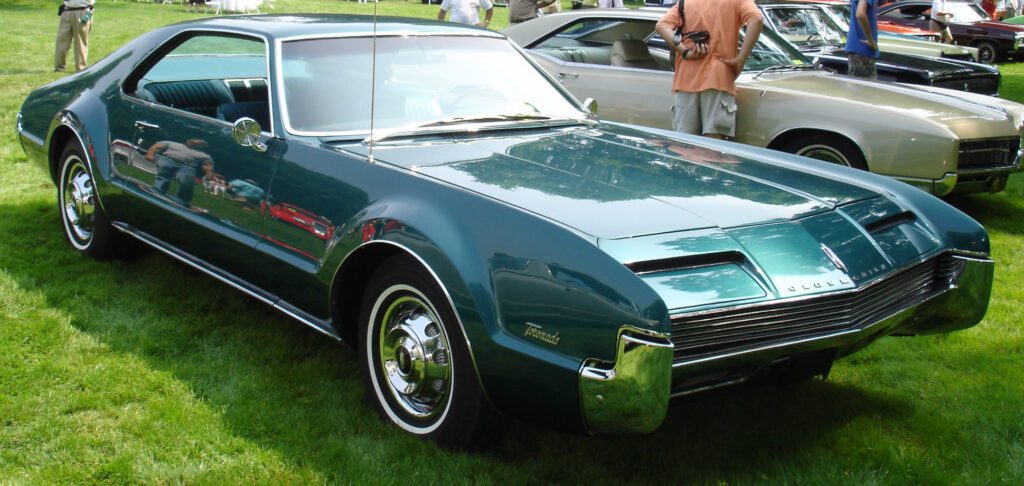 After its debut at the 1963 Chevrolet car show, the Oldsmobile Toronado models spanned across four generations. The first generation featured a powertrain 7.0-liter engine that generates 385 horsepower. During the late '60s, a limousine variety of the Oldsmobile Toronado known as the Jetway 707 was released.
Studebaker Avanti
The Avanti has one of the best tales a car could ever boast of. It all started when Studebaker's CEO made the inspirational sketch on a napkin. After the design came to life, it broke 29 records at the Bonneville Slat Flats.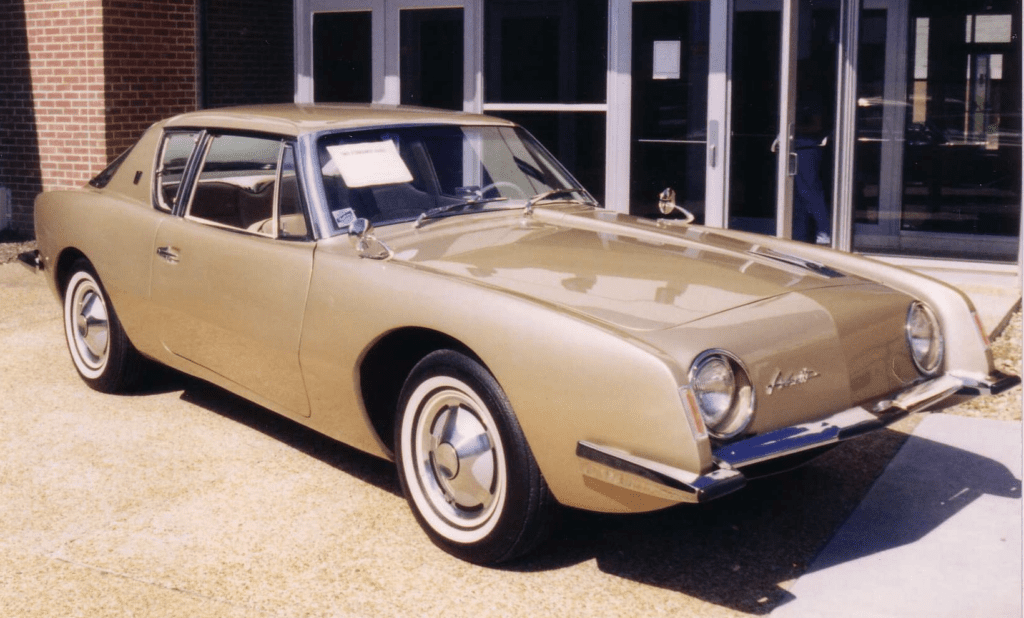 But what was meant to be a phenomenal success story could only last so long. Production of the Studebaker Avanti had begun in 1962 and got shut down after just a year. This was due to many production issues which led to only 1,200 fulfilled orders out of 20,000.
Lancia Delta Integrale
In the beginning, Integrale was simply known as "Project Y." However, everything changed after the car's debut at the 1971 Frankfurt motor show where it became a marque for the manufacturers. In 1980, the Lancia Delta Integrale was named car of the year by a panel of journalists.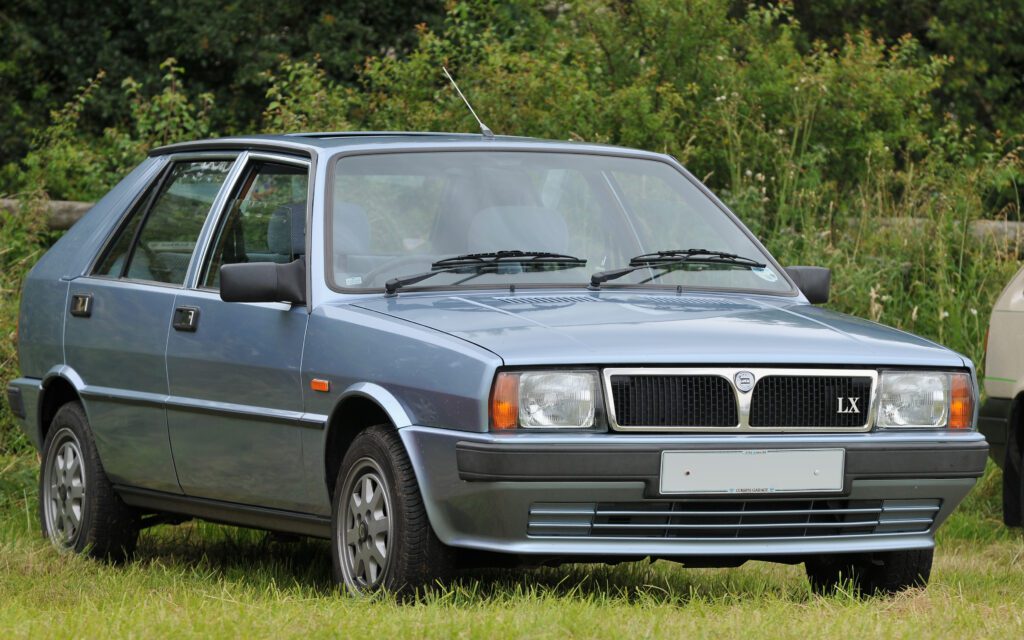 The Lancia Delta Integrale kept going strong after so many years. The second generation was unveiled in 1993, and the third (and final) generation was produced from 2008 till 2014. Today, you can get your hands on the first generation Vintage relic for about $25,000.
Ferrari Testarossa
Italian and awesome names go hand-in-hand. This one translates to "red head." The Testarossa's main inspiration was not Julianne Moore but in fact a World Sportscar champion. In 1957, the Ferrari 250 Testa Rossa conquered the tracks and was reborn years later in 1981.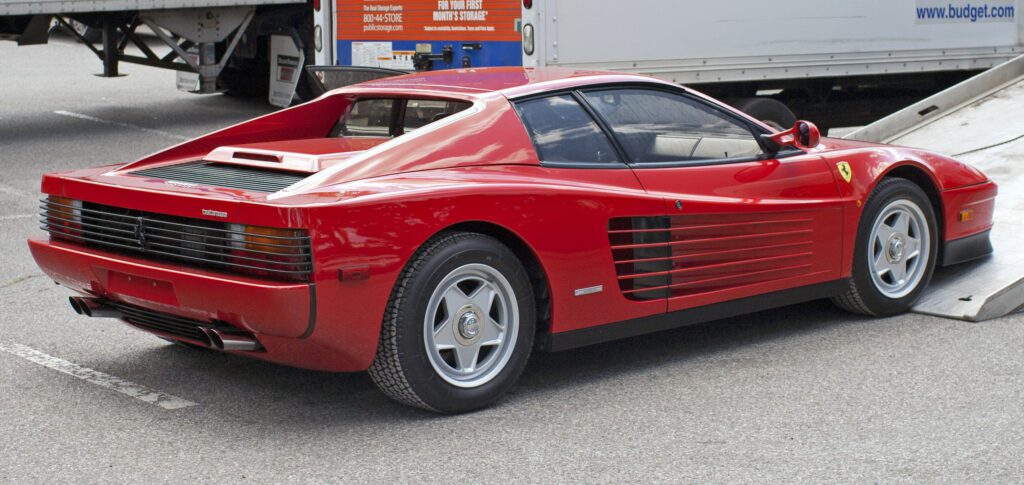 Testarossa gained an instant reputation for its flat-12 engine and remarkable fiery red which defined the 1980s. Ferrari produced a bunch of Testarossa's variants, but none is as infamous as the F90. For 18 years, the company had denied that the F90 existed until six units were discovered in possession of the Sultan of Brunei.
Hudson Hornet
The Hornet was an era-defining car produced between 1951 and 1954. Defined by its step-down design that featured a dropped floor pan and chassis with a low center of gravity, the Hornet was a true boss of style. Besides style, the early '50s car had an impressive carburetor engine that produced 145 horsepower.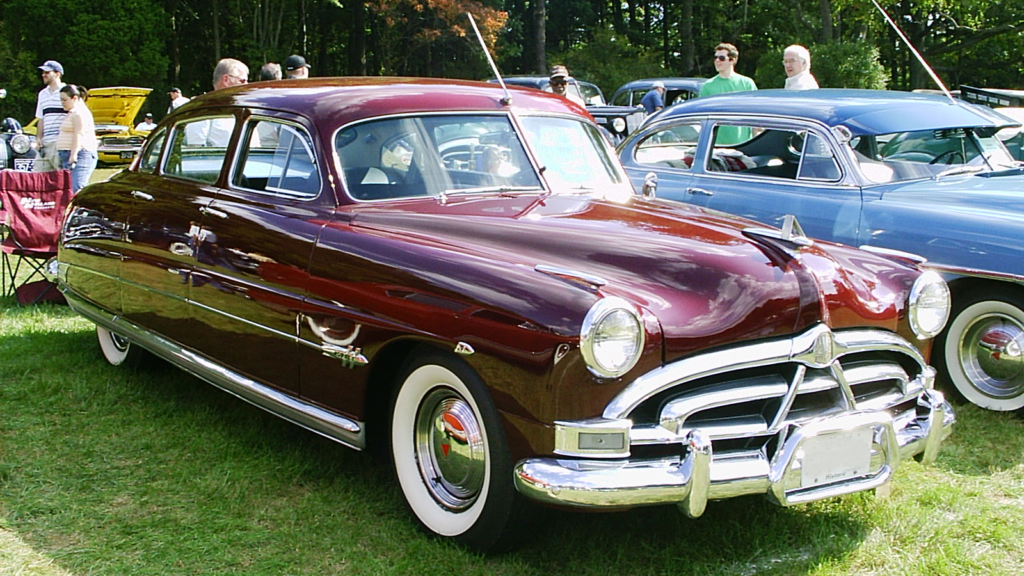 Although production ceased in 1954, the car remained a legend of the ages. The classic car received a massive nod with a special feature of its likeness in the Disney Pixar movie Cars as Doc Hudson, a retired Piston Cup Champion who mentored the protagonist, Lightning McQueen. Quite the ode.
Dodge Magnum
The name "Magnum" was the herald of a 2-door coupe that was introduced in 1978. Production ceased the following year, but the Magnum never did. In Brazil, Magnum was used to market a top local Dodge Dart variety from 1979 till 1981. A sporty two-door K-car also adopted the Magnum name between 1983 and 1988.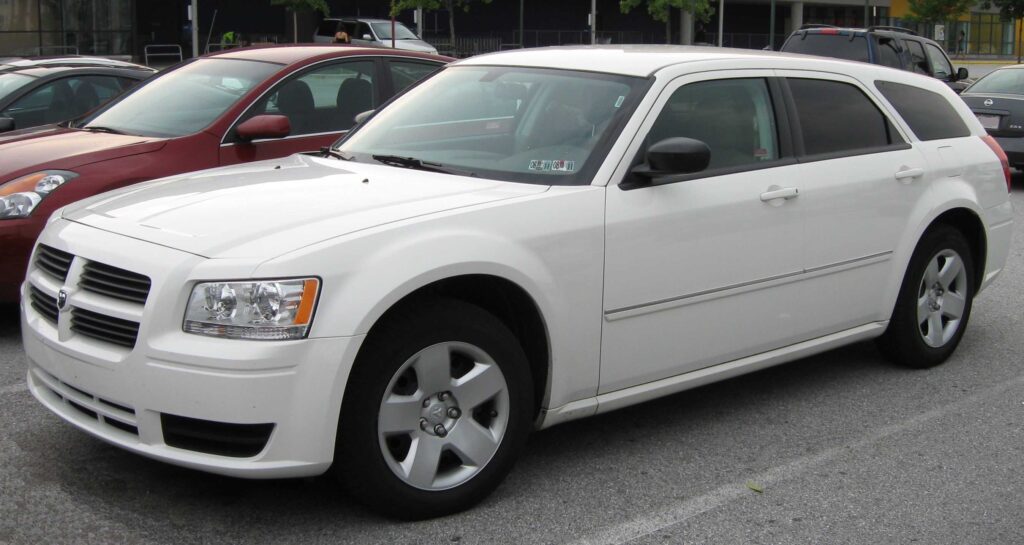 Although long gone, the "Magnum" name became too cool for retirement and was duly reborn in 2005 for the Chrysler-manufactured station wagons. However, the all-new Magnum has ceased production since 2008, but it is not a stretch to expect another return.
Aston Martin Valkyrie
Named after the female warrior angels of Norse Valhalla, Aston Martin made a kicking statement with the Valkyrie. The car's debut made an even bigger impact at the 2017 Geneva Auto show where it stole the day in all respects.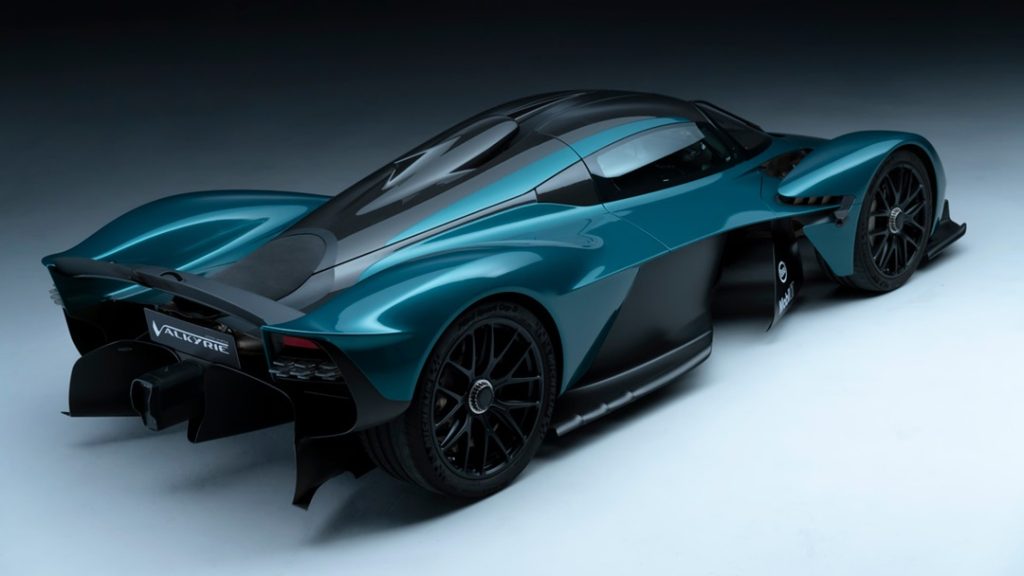 But that is what you expect from a beast that produces upwards of 1,000 horsepower and reaches 100 mph in under ten seconds with its fantastic 6.5-liter, V12 engine. Aston Martin has produced only 150 units of the road car version and 25 units of the AMR Pro — although all units were sold.
Lamborghini Aventador SuperVeloce Coupe
Aside from dipping into the tongue twister manual, Lamborghini retains their notorious edge with fighting bull names. Like the legendary Aventador bull of old, the Lamborghini is a devastating beast that produces an incredible 691 horsepower from a 6.5-liter V12 engine.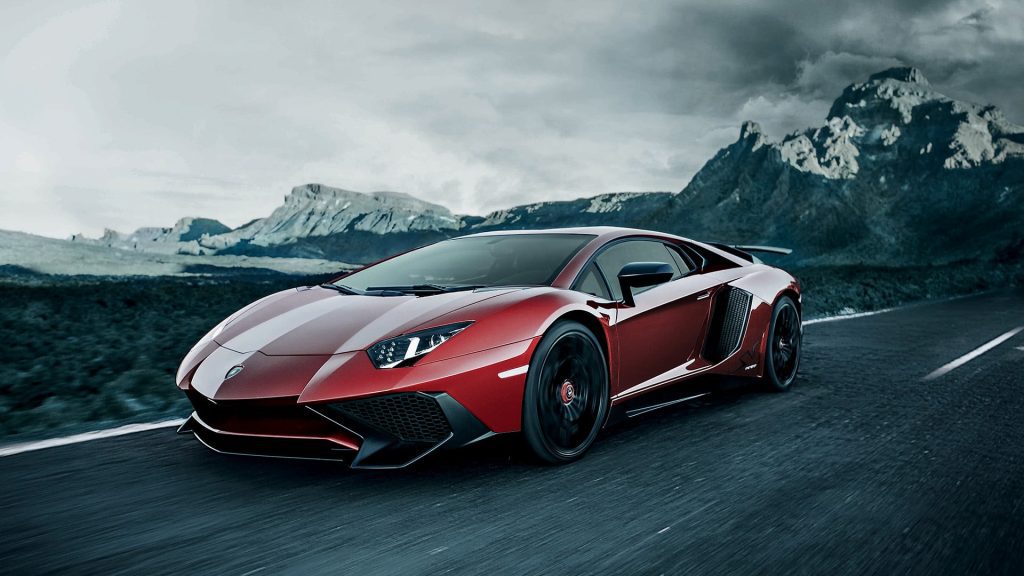 The Aventador is no stranger to widespread accolades. Car and Driver proclaimed Aventador as "the best Lamborghini ever," and Motor Trend described it as "the friendliest V12 supercar in the world." You will need about $400,000 to get your hands on this beauty and even more patience for the two-year waiting list.
Bugatti Veyron
Bugatti honors the legendary Grand Prix driver, Pierre Veyron, with an otherworldly automobile. Aside from its $2 million price tag, the car remains one of the most interesting machines on the planet. There has been a total of 407 Bugatti Veyron sales.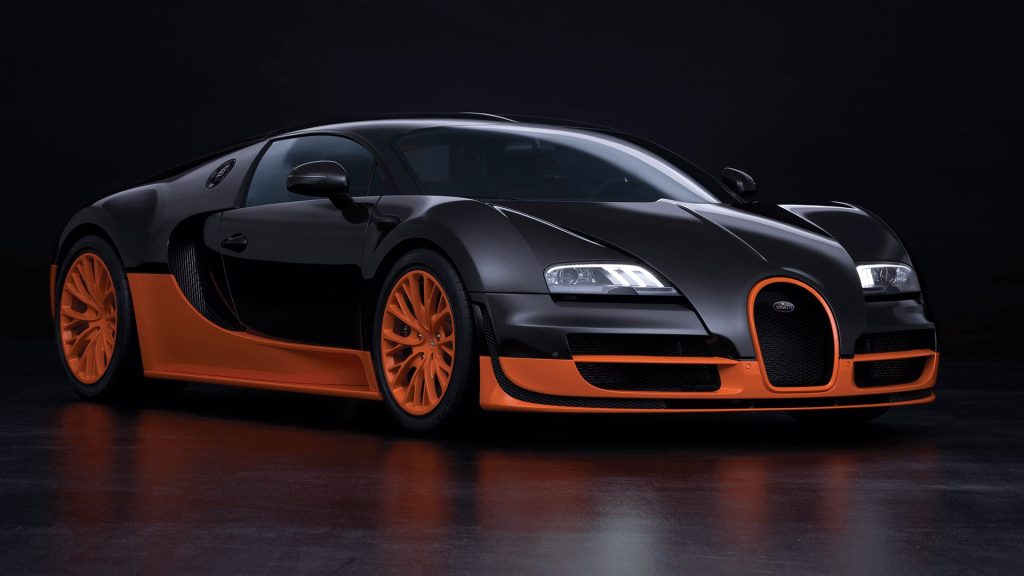 The Veyron boasts a VV16 engine that produces a whopping 1,0001 horsepower! It also has a rare top speed of 250 mph and ten radiators. In fact, owners need to ship the car to France for a smooth $70,000 tire change.
Rolls-Royce Ghost
The Ghost is an essence of Rolls-Royce pandering to the younger generation. Ghost features a sporty edge with a thicker build and a more detailed exterior. It's safe to say, they hit the right spots with this car, and it has been a hot one since its 2009 debut.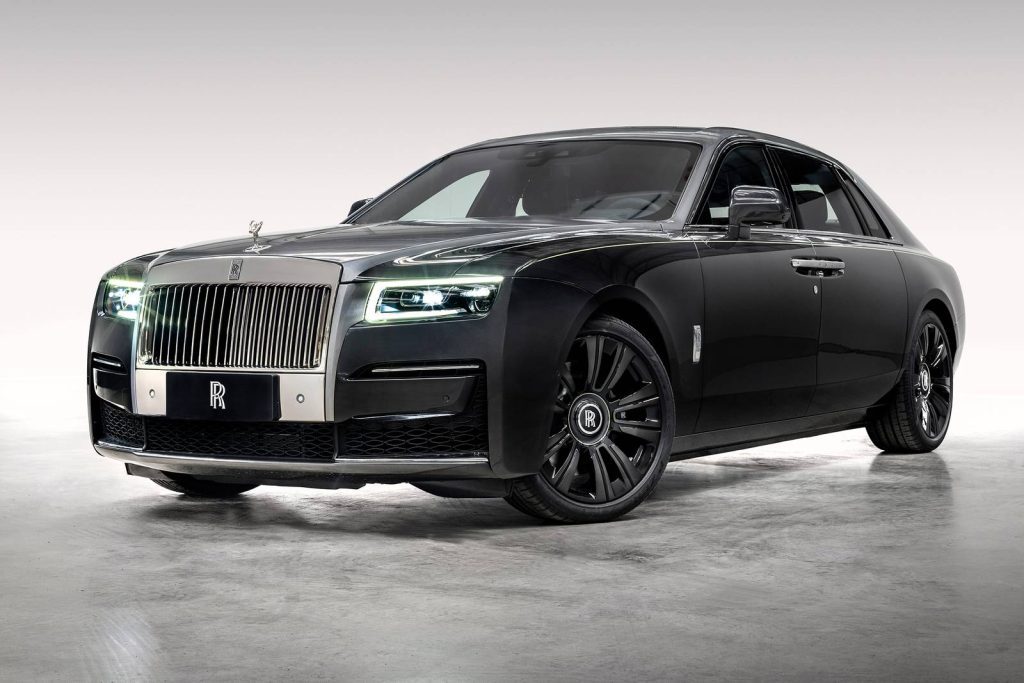 This is no normal four-door saloon car, even for the famous brand. Rolls-Royce made that clear with its 6.75-liter twin-turbocharged V12 engine and 8-speed automatic transmission. And there is nothing more genius than pairing such an incredible car with a sick name like "Ghost."
Maserati Khamsin
Like the company of culture it is, Maserati's love affair with hot winds knows no end. Before 1974, Khamsin was the name of a wind blowing across the Egyptian desert. The Khamsin soon became the era-defining luxury car fitted nicely with a V8 twin-turbo engine that will make even today's cars jealous.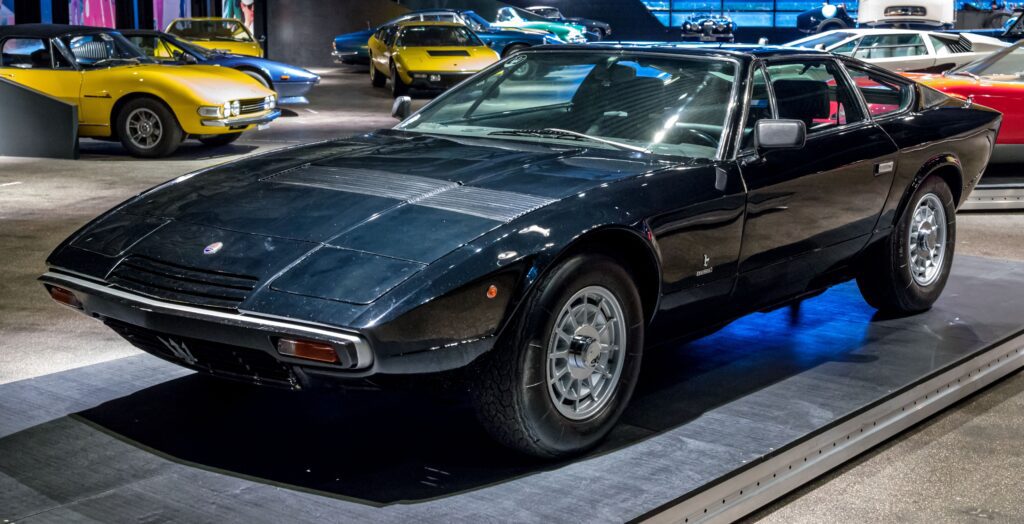 The Khamsin was initially introduced at the 1972 Turin Auto Show as a concept car. By 1974, Maserati introduced the unique Khamsin into the market and produced just 435 vehicles; however, only 155 were shipped to the United States. You can scoop one off the internet for about $40,000.
Lancia Stratos
Lancia Stratos was an incredible car that racked up quite the accolades on the track. The rear mid-engine sports car won the World Rally Championship in 1974, 1975, and 1976. It also won the 1974 Targa Florio, the Tour de France Automobile, and Giro D'Italia Automobilistico.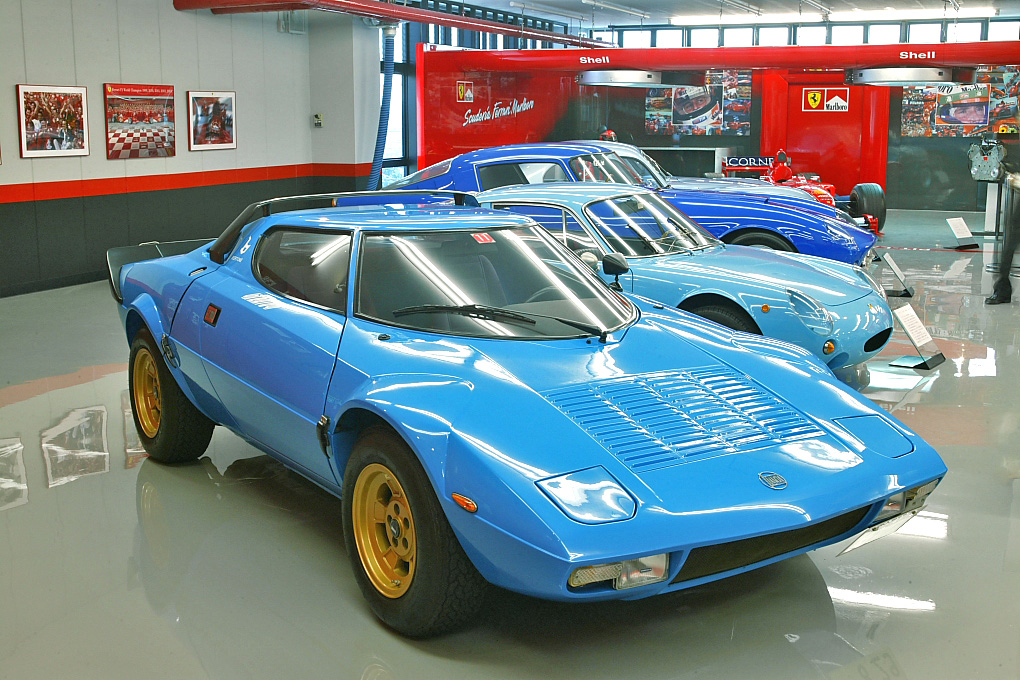 The Stratos' brilliant design was crafted by the renowned Marcelo Gandini. Although production ended in 1978 with only 492 units in existence, several spinoffs have since been made especially a limited edition sports car. The original Lancia Stratos Zero which debuted at the 1970 Turin show made a prominent appearance in Michael Jackson's Moonwalker video.
Buick Roadmaster
The Roadmaster is the essence of old-school cool. Buick first produced this C-body sedan in 1936 which served as the company's flagship automobile. After eight generations, production ceased in 1958 until it was revived as a B-body car in 1990.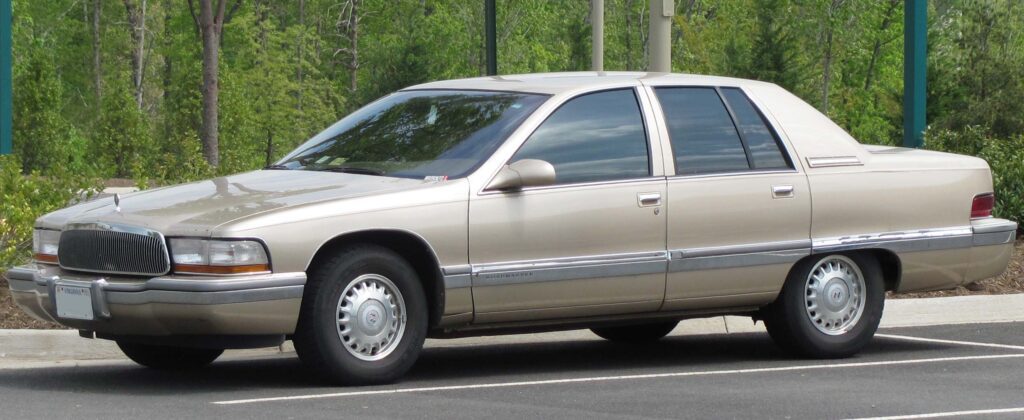 Although crafted as a modern version of the earlier vintage cars, the 1991 – 1996 Roadmaster vehicles do not quite capture the aesthetics of their predecessors. However, the automatic 4-speed transmission was a significant upgrade to the previous generations. A total of 200,919 units were churned out during the production years.
Pagani Huayra
The Italian wind affair continues. Like its compatriot, Maserati, Pagani built an outstanding car and followed up with an incredible name. In this case, Huayra-tata, a wind god from Quecha folklore, graces the emblem of one of the world's most impressive supercars.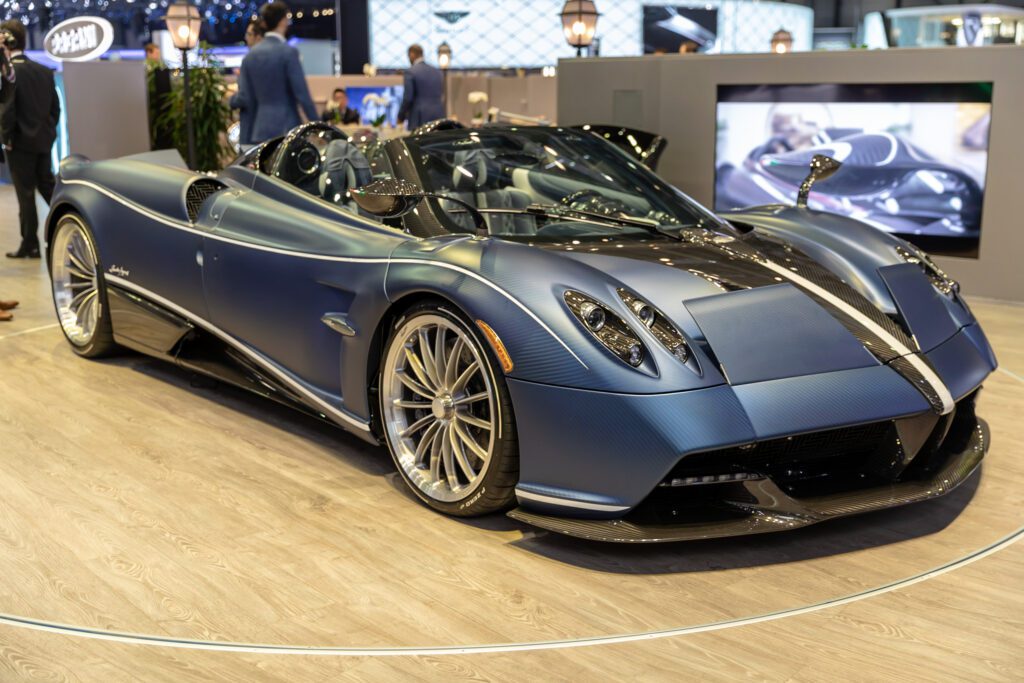 Coming in hot at a price tag of over $2 million, the Huayra has amassed more than enough critical acclaim to back it up. The Huayra was named "The Hypercar of the year 2012" by Top Gear and a 10/10 rating from Car and Driver.
Ford Mustang
As the era-defining automobile that it was, the Ford Mustang sold over 22,000 units during its debut and more than 400,000 units in its first year in 1964. The Mustang was one of the world's first frenzy cars, which has effortlessly maintained its marquee place on the market for almost 60 years.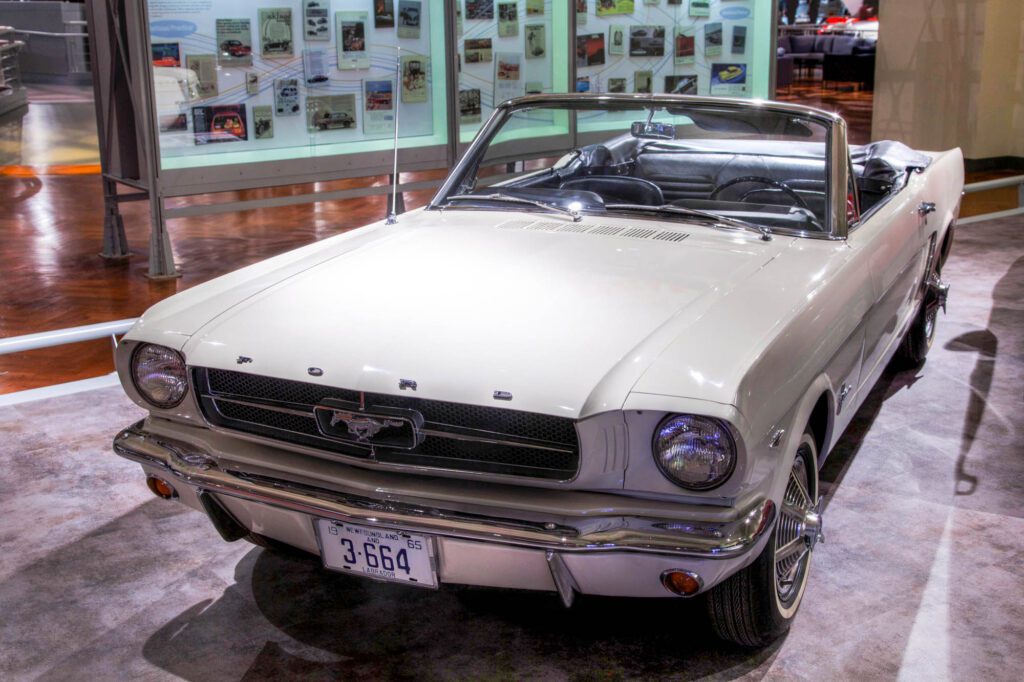 From its popular feature in the 1964 James Bond film, Goldfish, the Mustang remains a premium choice. What started as a solo pony car is now an entire family of incredible cars. In fact, there is a Mustang Owner's Museum in Concord, North Carolina which showcases many Mustang classics.
Jensen Interceptor
The "Interceptor" can be considered a wealthy name for an even richer car. With a body manufactured by Carrozzeria Touring of Italy and engines from Chrysler, Interceptor was quite the gem. For a decade, the car's fishbowl rear window excited thousands and inspired millions more.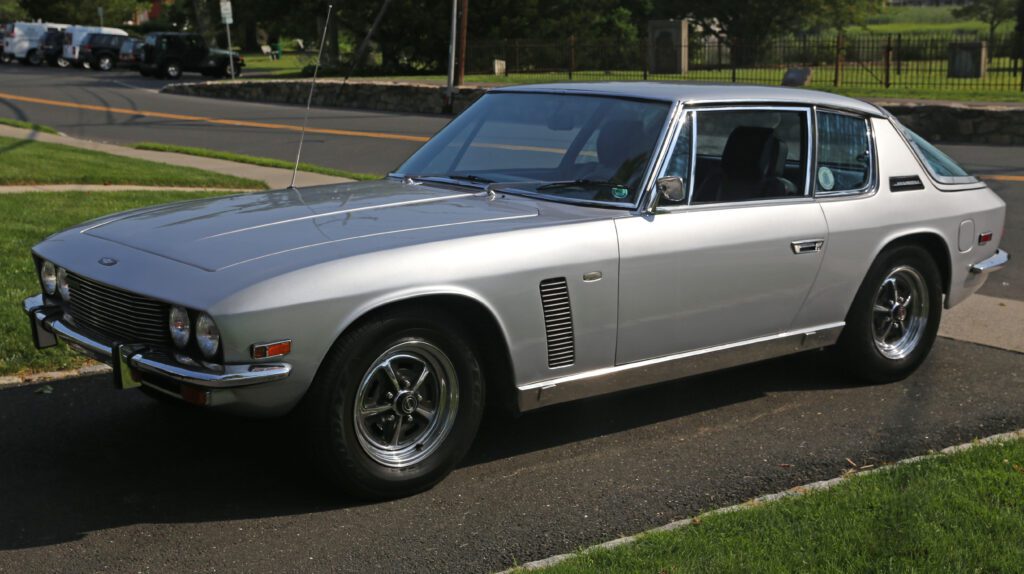 In fact, the Interceptor was hand-built at the Kelvin Factory in West Bromwich, England. Although over 6,000 Interceptor vehicles were manufactured between 1966 and 1976, there are only 60 coupe versions in existence. However, the Jensen Interceptor era continues. Since 2010, an England-based Jensen specialist began rebuilding the Interceptor with modern components.
Dodge Demon
The "Demon" is an unapologetically sinister name for a car. The first Dodge Demon came into existence after Chrysler's marketing team overhauled the Dodge Duster name in 1971. In 2007, there was another Demon reincarnation in the form of a concept car designed by Chrysler.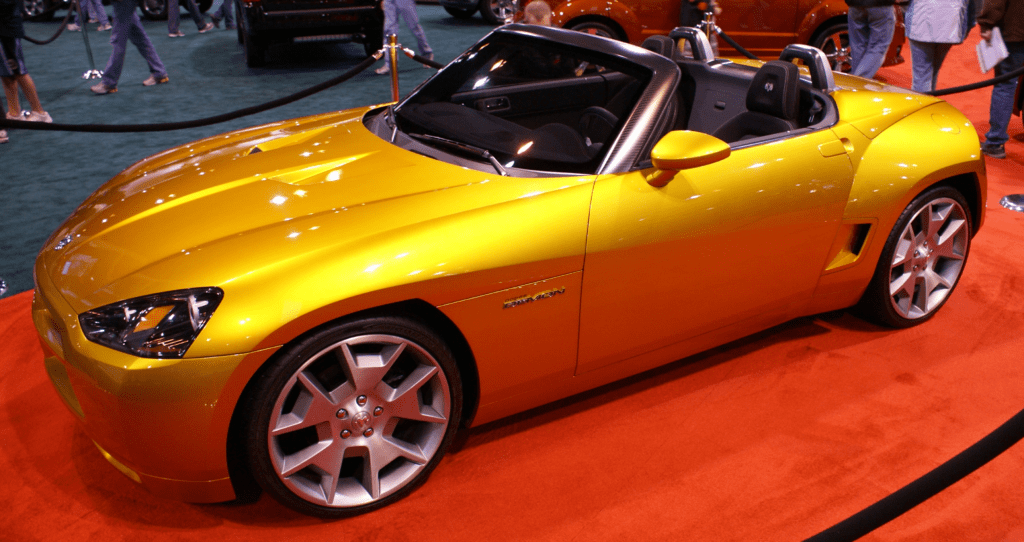 The Dodge Demon came to life once again in 2017 as a limited-performance variant of the Dodge Challenger SRT. Dodge SRT Demon debuted at the 2017 New York Auto show where its supercharged 6.2-liter V8 engine was unveiled. The SRT Demon produces 808 horsepower and reaches 60 mph in 2.3 seconds.