The Evolution Of Car Brands: 40+ Now Vs. Then Photos Of Our Favorite Vehicles
By Sachin P March 20, 2023
---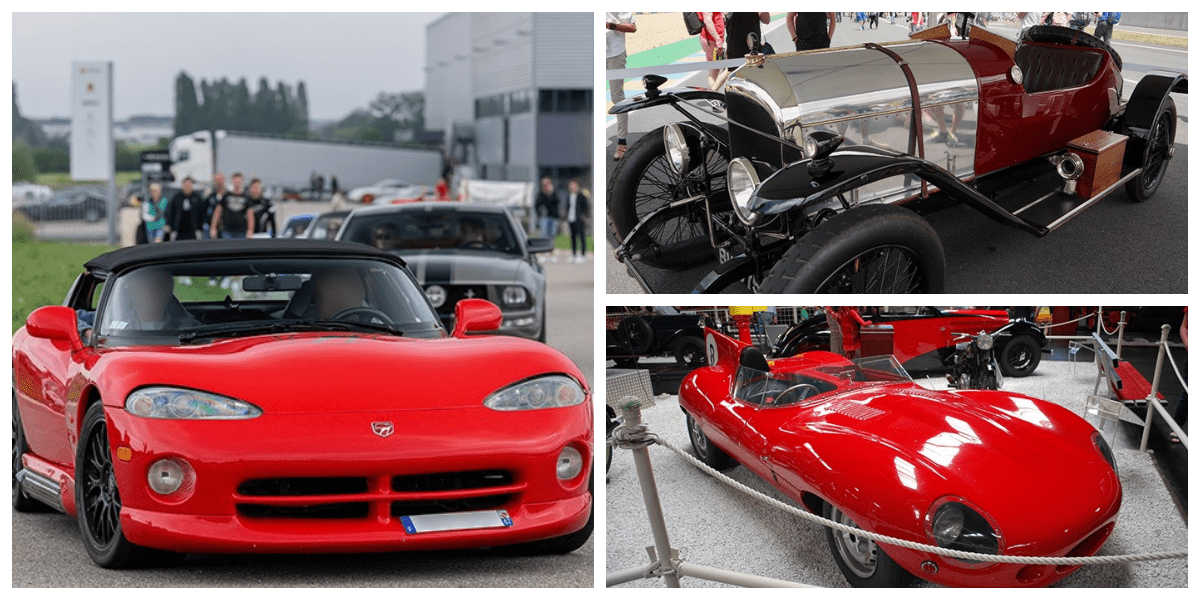 One day over a hundred years ago, a rickety wagon miraculously managed to move without any assistance from horses. Though no one knew it then, that auspicious day marked the first time humanity witnessed the dawn of the automobile. German inventor and mechanic Karl Benz made his mark on the world with that glorious invention that, at the time, was extremely slow and stunk of gasoline!
Nearly all of the inventions made in the nineteenth century have been replaced with machines that are more efficient. The car is among the few that have stood the test of time, and over the course of over a century, it has undergone an incredible transformation. From awkward buggies with strange wheels to the fast, aerodynamic cars we have now, we have gathered the most famous brands we all love and showcased their journeys from when they first hit the market to what they look like now. Enjoy!
Then: Opel Lutzmann (1899)
The first automobile made by the Opel firm was the Opel-Lutzmann. Adam Opel began the business in 1862, and up to 1899, the company dominated the sectors of bicycles and sewing machines. In 1899, however, Friedrich Lutzmann tried his hand at its first automobile design.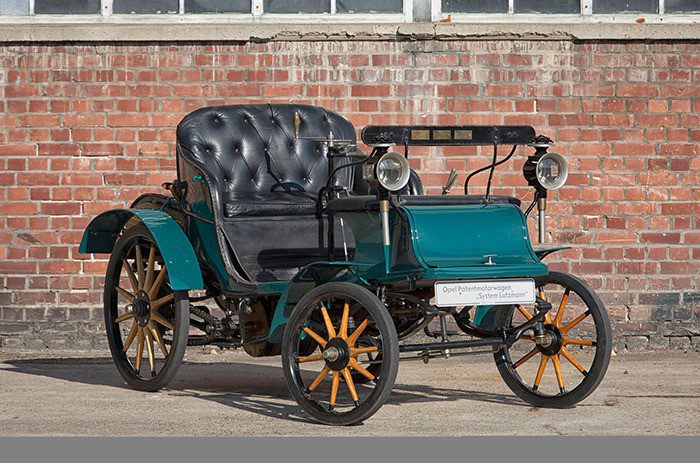 He partnered with Sophie Opel, her two eldest sons, and the rest of the Opel family, and in the spring of 1899, the Opel Patent Motorwagen System Lutzmann, the initial model, was built. And thus, the world was introduced to Opel's first car model.
Now: Opel Mokka-E (2021)
The latest version of this car dropped the "X" from its moniker and shed an astounding 120 kg (265 pounds) compared to the model that preceded it. They did this by converting to PSA Group's Common Modular Platform, which has already been used by cars like the Peugeot 2008.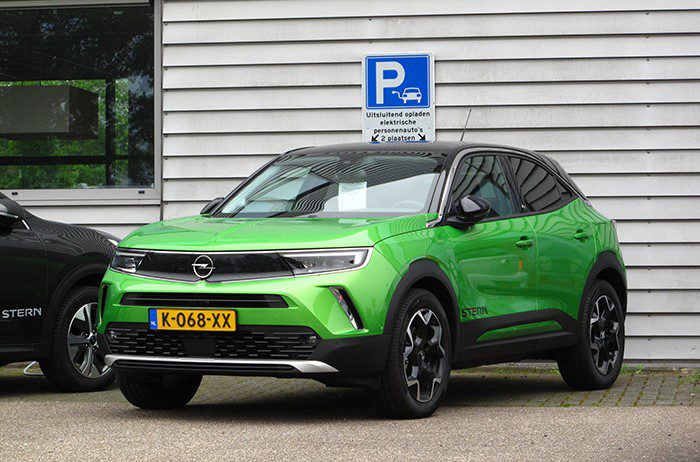 Though the car is 12.5 centimeters (4.9 inches) slimmer than the version it succeeds, the wheelbase has been increased by 2 mm, continuing the dramatic modifications. This was made possible by eliminating the front and back overhangs. This version certainly looks more sleek!
Then: Chrysler Airflow (1935)
From 1934 until 1937, Chrysler built its full-size Chrysler Airflow. It became the first full-size American vehicle to employ streamlining as a foundation for developing a more aerodynamic car. The Chrysler Airflow represented the dawn of a new era for Chrysler.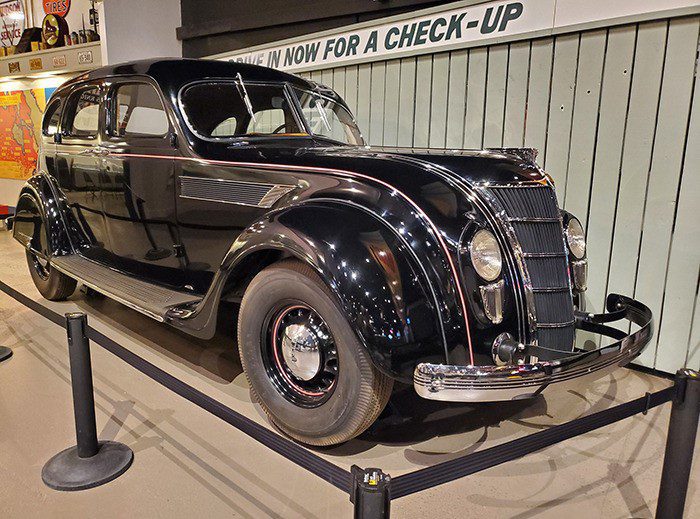 They wanted to make a radical revolution in-car technology. But because of its unpopular look and lack of consumer adoption, it brought the company considerable loss. Thankfully, it seems all is not lost with regard to the Airflow model since Chrysler announced its return in 2022.
Now: Chrysler 300C Tourer (2019)
Of the few conventional, complete sedans from a major manufacturer, the Chrysler 300 shines bright among its peers. It has a base 3.6-liter V-6 engine with 292 hp (300 hp inside the 300S trim level) or perhaps an additional 363-hp, 5.7-liter V-8, which says a lot about this car's features.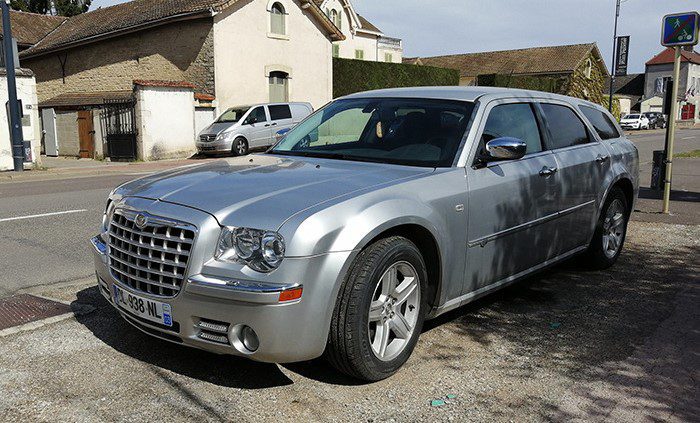 An eight-speed automatic transmission powers the engines. The car itself is quite large, with distinct features that will ensure you grab everyone's attention as you glide past. It's in direct competition with the Toyota Avalon, Ford Taurus, Buick LaCrosse, and Chevrolet Impala.
Then: Citroen Type C (1921)
Type C debuted at the Paris Salon in 1921. It was initially offered as a 2-seater Torpédo with something like a yellow exterior, earning it the moniker "Citron." A 2-seater cabriolet was added in 1923, and then in 1924, this was replaced.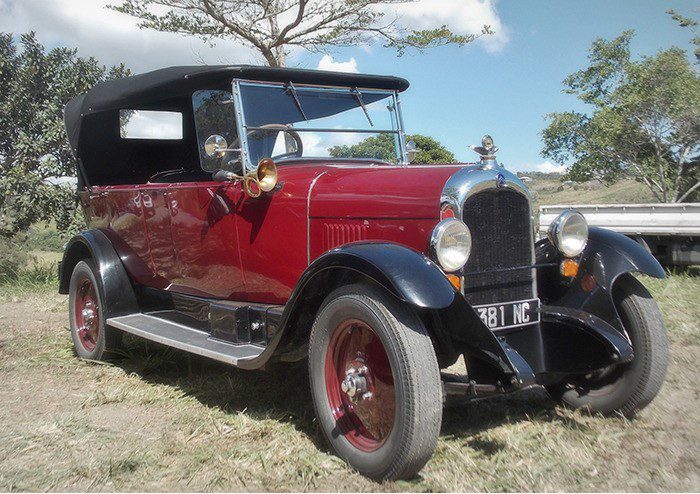 The replacement was christened Type C2. It provided the option of a 2-seater Torpédo, 3-seater Torpédo, and 2-seater cabriolet. The C3 took over from the C2 in 1925 and continued operations through 1926. These were the very first mass-produced vehicles in Europe.
Now: Citroen C5 Aircross (2019)
For many years, Citroen has profited from its image of comfort and style. The French company's soft suspension and cushy upholstery offer something distinctive in a marketplace dazzled by motorist involvement. This is opposed to aiming for a reduced athletic dynamic.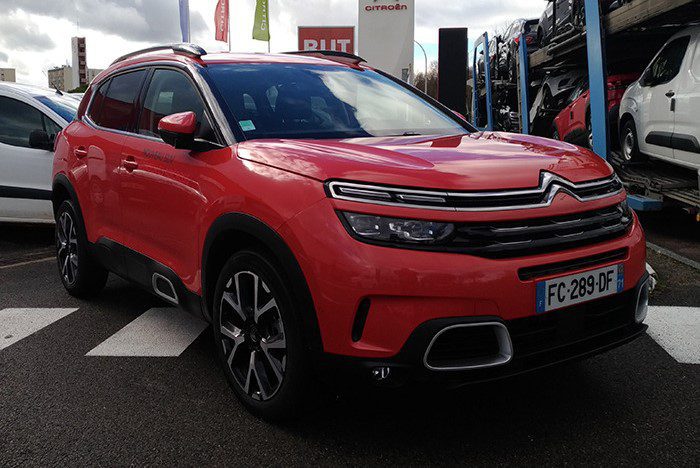 The latest model has a well-known selection of turbocharged gasoline and diesel engines underneath the bonnet. With lots of power, respectable finesse, and affordable running expenses, it represents a product that is likable. Regardless of the size, cruising at highway speeds is not exhausting at all.
Then: Hyundai Pony (1975)
Between 1975 to 1990, Hyundai, a South Korean car brand, developed the Hyundai Pony, a compact rear-wheel drive vehicle. It became the first mass-produced vehicle from South Korea. Additionally, it was immensely popular within the Canadian market, which was a big win for the company.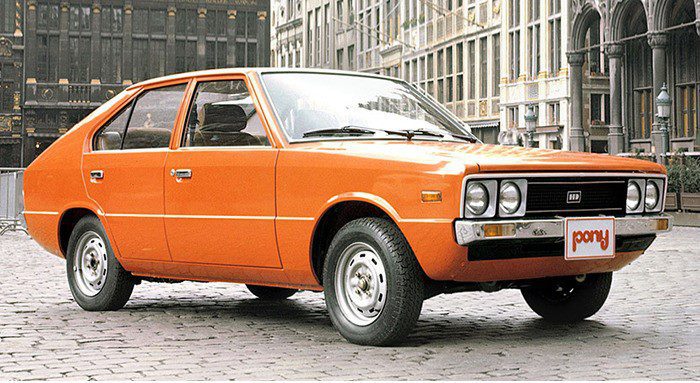 Up to and including the year 2000, several international models of the Hyundai Excel and Accent used the Pony make. Its launch was truly a turning point in Hyundai's history. Though it was a classic compact car and represented a big step for the company and Asia in general, it wasn't a particularly quality brand.
Now: Hyundai Tucson (2022)
The 2022 Hyundai Tucson features a bold new look that seems set to revamp the compact-SUV sector, as teased by the Vision T design at the 2019 LA auto show. That said, the base of the Tucson is equipped with a traditional 2.5-liter four-cylinder petrol engine.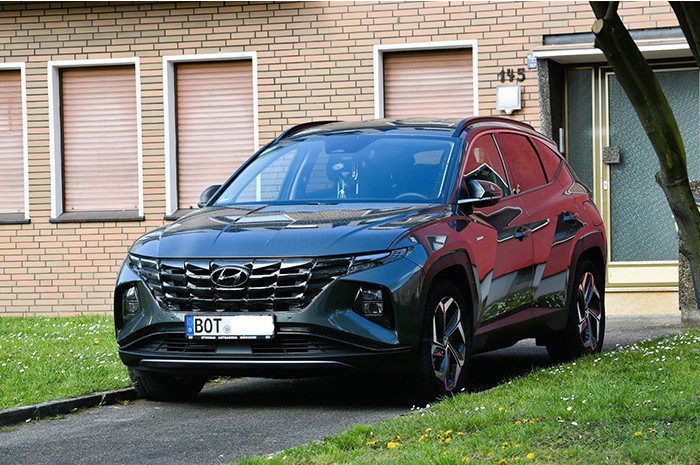 There is a hybrid as well as a plug-in hybrid model available. Both of these vehicles have a turbocharged 1.6-liter four-cylinder petrol engine that is assisted by an electric motor. Unsurprisingly, it is considered one of the company's more fashionable choices.
Then: Audi Type B (1910)
As the Audi Type A's replacement, Type B was launched in 1910. 360 units of this model were constructed in total, and each was powered by a 2.6 liter, four-cylinder, two-block inline engine. Not going to lie; it looks like the perfect embodiment of the 1910s. Beautiful.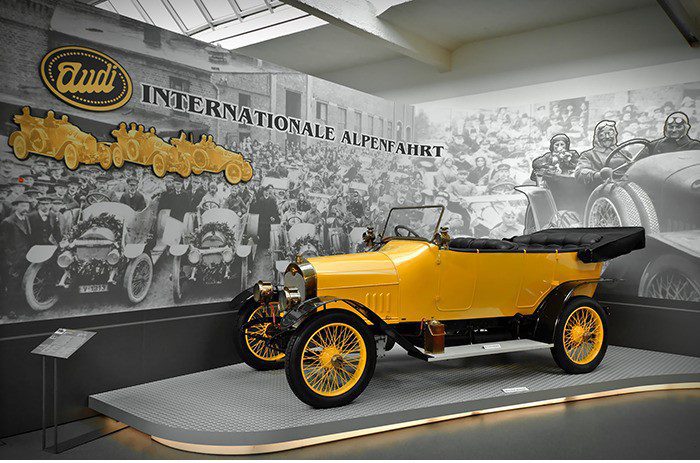 With a four-speed countershaft gearbox as well as a propeller shaft that powered the rear wheels, it generated 28 PS (21 kW; 28 hp). The vehicle also had dual leaf-sprung solid axles, as well as a ladder frame, which were common features in cars of that era.
Now: Audi RS7 Sportback (2019)
The RS7 Sportback seems to be a midsize premium entry, similar to the normal A7, with four doors—five seats for the occupants as well as a rear hatch for luggage. Although it differs from the almost endless appeal of the SUV market, this car makes up for that in its own ways.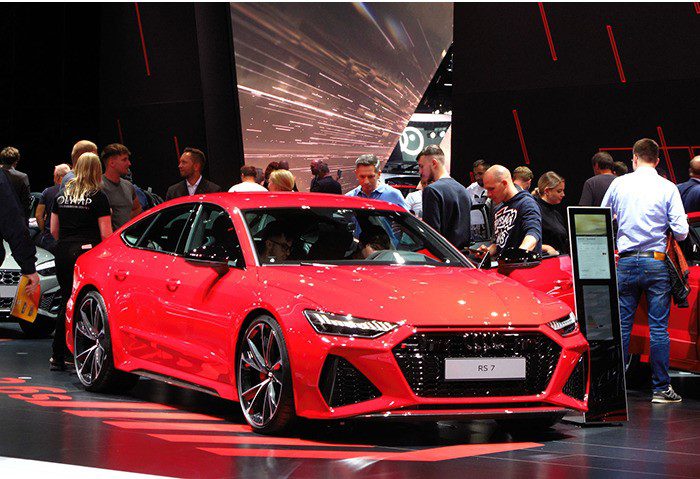 As you can see, Audi knew what they were doing when it released this car. It's a beauty! It has all-wheel steering that makes it a breeze to drive around town. Additionally, the car has a sizable trunk large enough to fit whatever you need.
Then: Ferrari 125 S (1947)
The Ferrari 125 S was the first automobile to be powered by the now-iconic Ferrari V-12 engine. It infamously didn't complete the 1947 Piacenza Circuit event, which was its inaugural competition. Nonetheless, Enzo Ferrari was unfazed and shortly after won the event at the Terme di Caracalla track in Rome.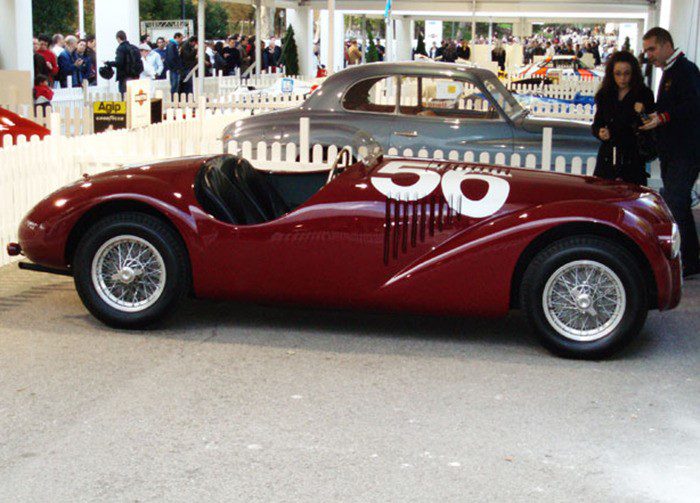 Franco Cortese piloted the Ferrari 125 S on its 1947 premiere at the Piacenza Circuit. Due to the financial difficulties that hit businesses as a result of the Second World War, Enzo was compelled to sell personal items to pay for the creation of this masterpiece. But it was worth it!
Now: Ferrari 812 GTS (2022)
The Ferrari 812 GTS delivers both the raucous howl of exemplary horsepower as well as an interior that is exquisitely upholstered using Italian leather, making it the ideal combination of power and elegance. It has a startling 530 pound-feet of torque and 789 horsepower.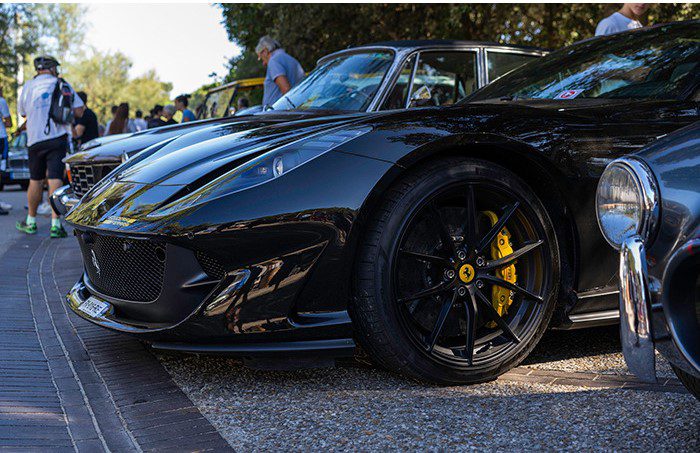 This gets transmitted to the back wheels of the Ferrari 812 GTS through the use of a seven-speed dual-clutch automatic. While it doesn't exactly embody the "Superfast" moniker, it is nevertheless extremely fast for a Ferrari, with a top speed of 211 mph.
Then: FIAT 3HP (1899)
In July 1899, a team of Turin businessmen established a company called Fabbrica Italiana Automobili Torino (FIAT), which made automobiles in a transitory facility. Their first car was the Fiat 312hp. A stunning model is currently on exhibit at the National Motor Museum in Beaulieu.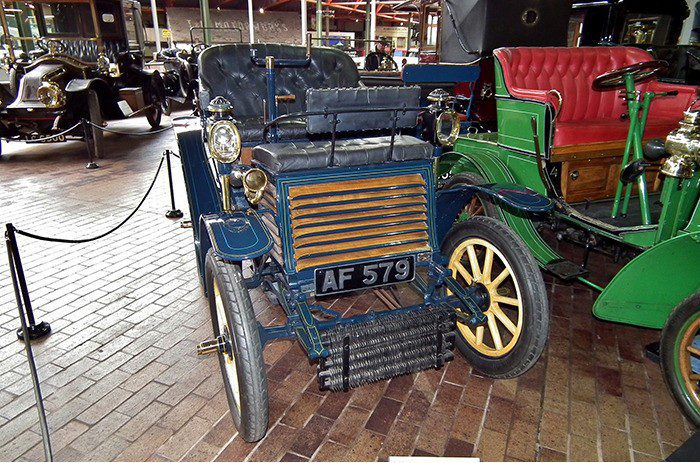 It can comfortably accommodate two adults and two children. The car has a parallel two-cylinder engine with a 697cc displacement as well as a three-speed (no reverse) gearbox. Additionally, it has a maximum speed of 21 mph and an extremely acceptable fuel economy of 35 mpg.
Now: FIAT 500X (2015)
Italians now have the opportunity to discover an entirely fresh market thanks to the 500X. It's a compact crossover that was unveiled during the 2015 model season. As most car enthusiasts know, this car is a very close relative of the popular Jeep Renegade.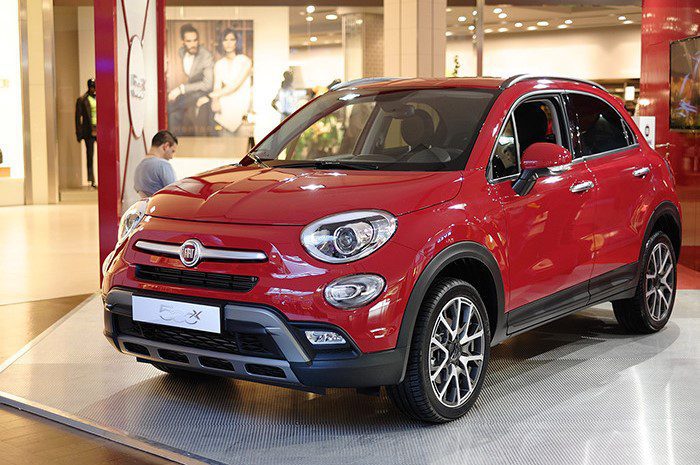 The 500X seeks to contend with the Mini Countryman in an increasingly extensive manner. As you can see, it's a big car with several features that pay homage to other models in the company's 500 series, like the headlights and bonnet. If legroom is a big deal for you, you will love this car.
Then: Mazda R360 (1960)
Toyo Kogyo, a producer of industrial equipment, had been producing the Mazda-Go three-wheel motorbike since 1931. It wasn't until 1960 that the business unveiled the Mazda R360, its very first automobile. Mazda used the "gram approach" for their inaugural car.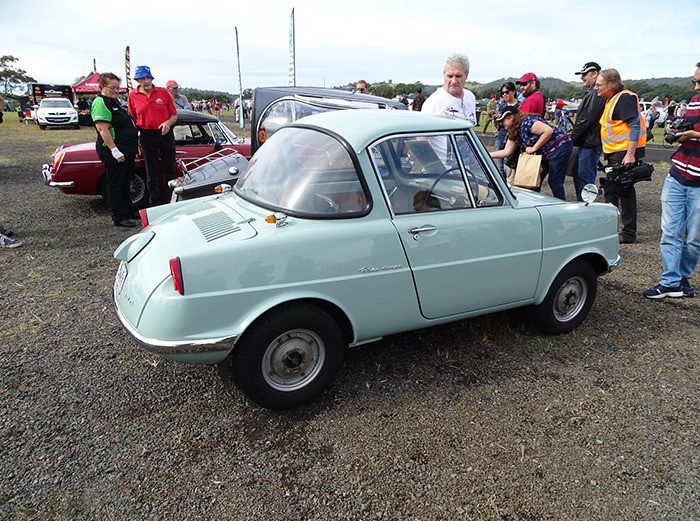 That approach has worked so successfully for the corporation over the years to enhance efficiency by losing weight. For this model, the gearbox was made of magnesium, while the bonnet and cylinder heads were made of aluminum. Additionally, Plexiglas was used to make the rear window.
Now: Mazda MX 30 (2020)
The Mazda MX-30 is a small crossover SUV with battery-electric, plug-in hybrid, or mild hybrid powertrain options. It debuted at the 2019 Tokyo Motor Show and was inspired by the CX-30. The car began manufacturing on May 19, 2020, at their Ujina plant.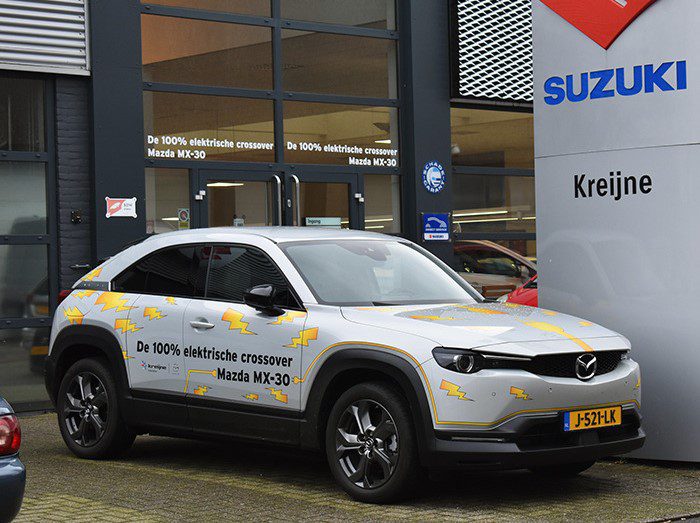 It was Mazda's first mass-produced electrical automobile and boasts features like clamshell doors, dubbed "freestyle doors," which were originally shown on their rotary-powered RX-8 sports car. Torsion beams are used for the suspension system, while MacPherson struts are used up front.
Then: Dodge Model 30 (1918)
The Model 30 had the honor of being Dodge's debut product. It was first launched in 1914 and included a number of cutting-edge technologies, including a moving gear transmission, an all-steel chassis, as well as 12-volt electrical components. A real pioneer.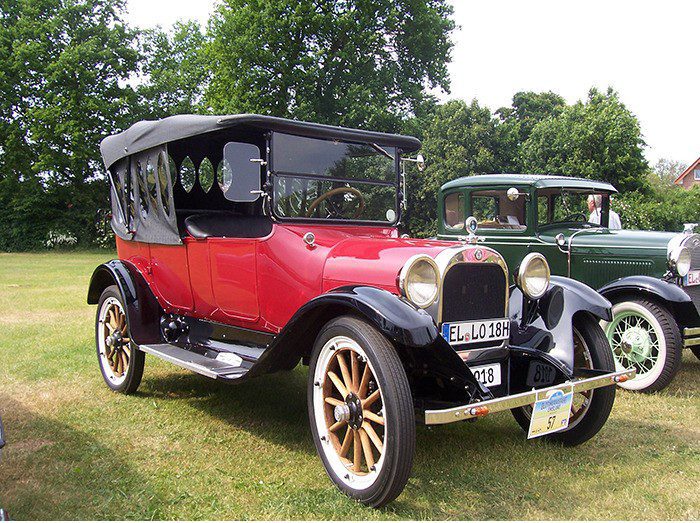 It also came in a variety of physical features, including a tourer, a coupe, as well as a speedster. All of this was propelled by a 3.4L inline-four engine which generated 35hp. Despite all its successes, production of the Dodge Model 30 stopped in 1922.
Now: Dodge Viper RT/10 (2018)
It was not Dodge but rather Chrysler that created a suitable engine for the Viper. That's because, at the time, Lamborghini was owned by Chrysler. Using Chrysler's LA V8, Lamborghini created an 8.0L V10 with a series of stylish side-exit exhaust systems.
The first-generation Dodge Viper had a power output of about 400 hp. It also had a maximum speed of 165 mph, and so could accelerate from 0 to 60 mph in around 4.2 seconds. It's sad that this sleek car is no longer in production.
Then: BMW Dixi (1928)
Beginning in 1904, Automobilwerk Eisenach (the Eisenach automobile factory) produced cars under the Dixi trademark. In the 1920s, the 6/24 and 9/40 versions of the Dixi were tough for the manufacturer to market, thanks to the unfortunate reality of the recession.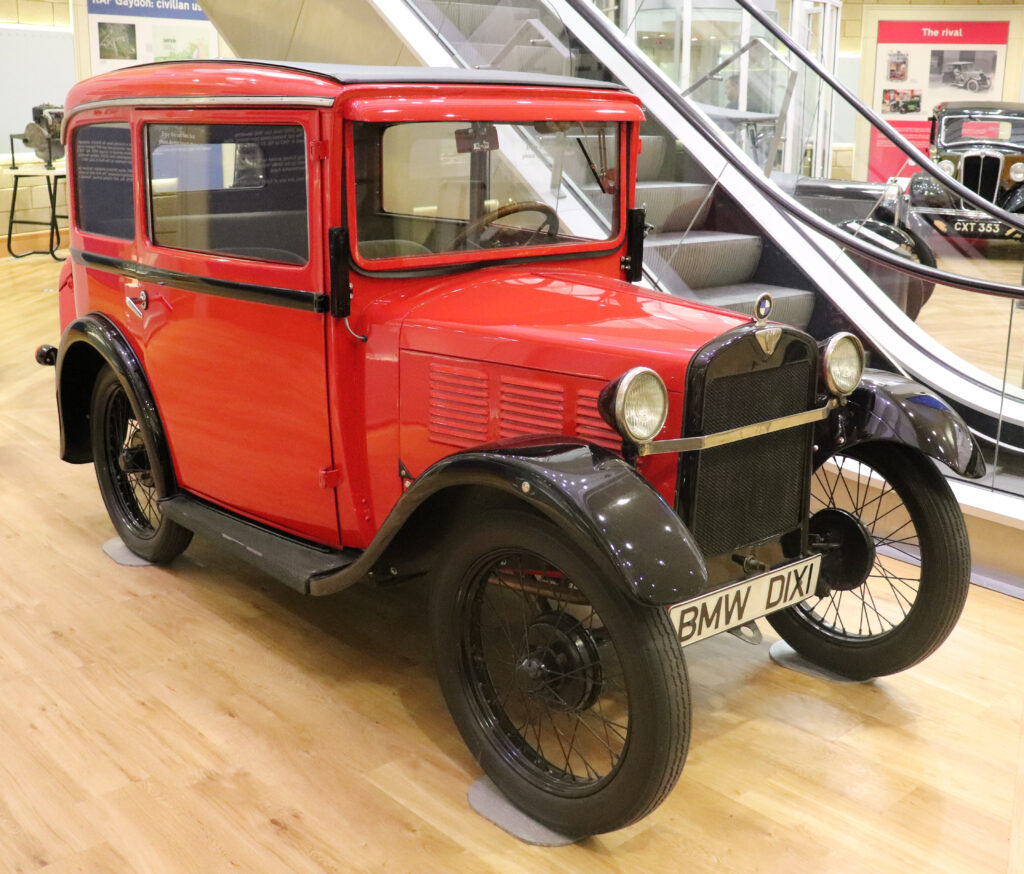 In hopes of breaking into the small automobile market, the company chose to build an Austin 7 model, and in 1927 they formed a licensing deal with the Austin Motor Corporation. Dixi committed to making 2000 automobiles annually, and Austin received a commission from Dixi for each one.
Now: BMW Z4 (2022)
Now, this is a car that will have you smiling effortlessly as you drive down a winding road. The 2023 BMW Z4 convertible has two smooth-running turbocharged engines (a 382-hp turbo-six and a 255-hp turbo-four) and an opulent interior that make it so easy to love.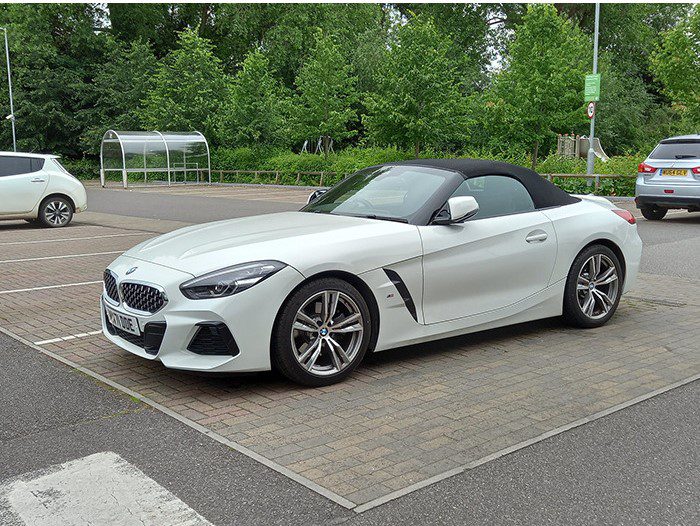 But its performance isn't as precise as competitors like the Porsche 718 Boxster or Cayman or even the structurally comparable Toyota Supra coupe (the two retain respective engines and chassis). That said, the Z4's cabin is cozy for a lengthy highway journey with the top up.
Then: Bentley 3-Litre (1919)
The 1919 Olympia exhibition was the stage on which the 3 Litre was introduced to the public. The design required a lot of work, but it was well received because it was expected to circuit Brooklands at an impressive 75 mph and reach its top speed of 80 mph.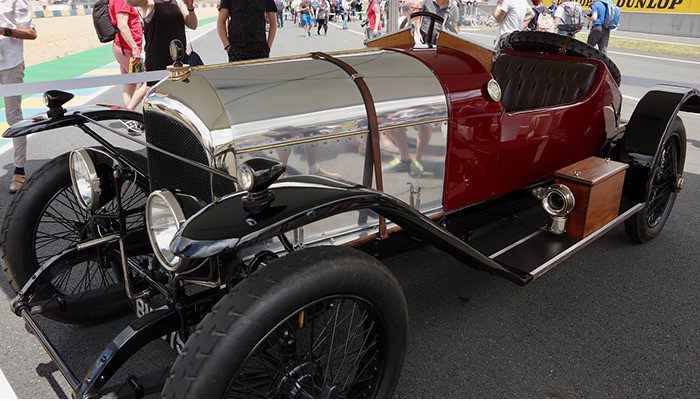 The model underwent two revisions: the red and later the green label, the last of which guaranteed a speed of 100 mph. Given that the mid-150 mph land record for the fastest was set in 1920, the 3 Litre was a genuinely thrilling car with elegance to boot.
Now: Bentley Continental GTC (2016)
To put things quite simply, too much of a positive thing can occasionally be good. Just look at the 2016 Bentley Continental GT coupe and convertible. This fantastic machine, which is incredibly smooth and swift, radiates strength and grandeur wherever it moves.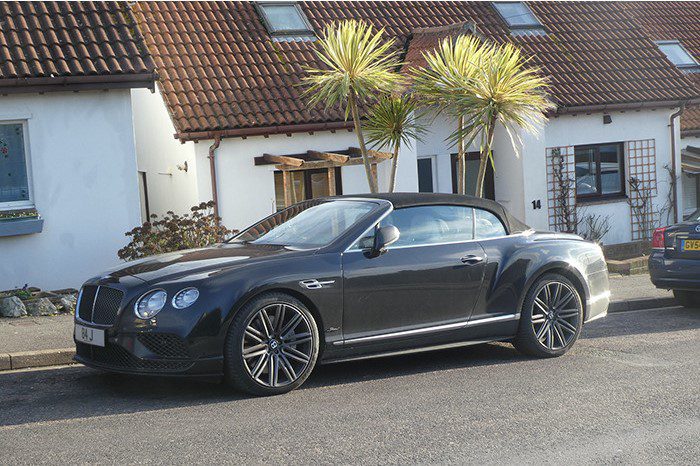 The Continental GT is simple to operate and offers an option of turbocharged V-8 or turbocharged W-12 engines. Additionally, it strongly supports the claim that it is a supercar capable of being appreciated on a regular basis. Plus, the design is simply timeless.
Then: Jaguar D-Type ()
From 1954 and 1957, Jaguar Motors Ltd. built the Jaguar D-Type, a sporty race vehicle. It featured the straight-6 XK engine and numerous mechanical parts with its own C-Type forerunner and was built particularly to dominate the Le Mans 24-hour event.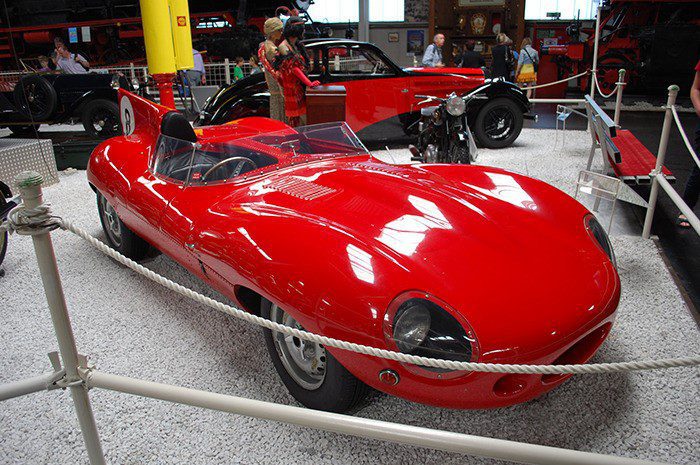 Nonetheless, its construction was utterly unique, with a ground-breaking monocoque design and slick characteristics used in airline tech, as well as a characteristic vertical stabilizer. Le Mans was won by D-Types in 1955, 1956, and 1957, and thereafter, Jaguar's factory team briefly ceased competing in racing.
Now: Jaguar F-Type R-Dynamic (2021)
The 2021 Jaguar F-type is undoubtedly among the most undervalued sports vehicles. That is despite its hard-bodied design and great performance prowess. The 2021 version has a dramatic design that incorporates a more aggressive appearance in addition to various other improvements.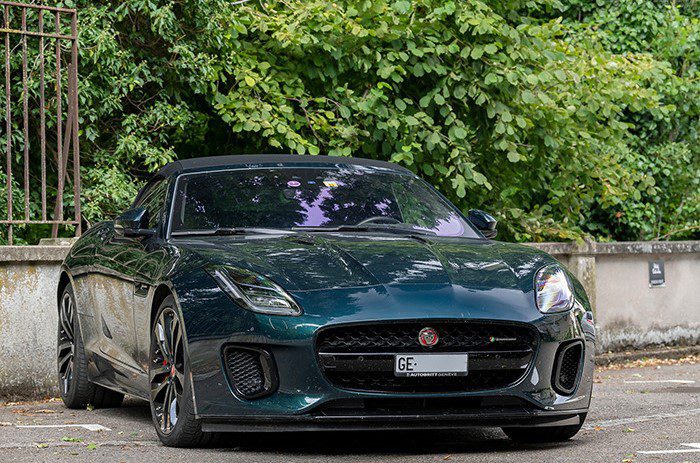 The only engines available are a 575-hp supercharged V-8 and a 380-hp supercharged V-6, and the base 296-horsepower turbocharged four-cylinder remains the base model. The car also boasts a new, completely digital gauge panel and an upgraded infotainment system as the interior improvements.
Then: Honda T360 (1963)
The T360 truck, Honda's original automobile, was launched in 1963. It had a 360cc, twin-cam, four-cylinder engine that produced about 30 horsepower and reached speeds of almost 9000 rpm. To try and put that all into perspective, consider Subaru's modern version 360cc twin-cylinder two-stroke motor.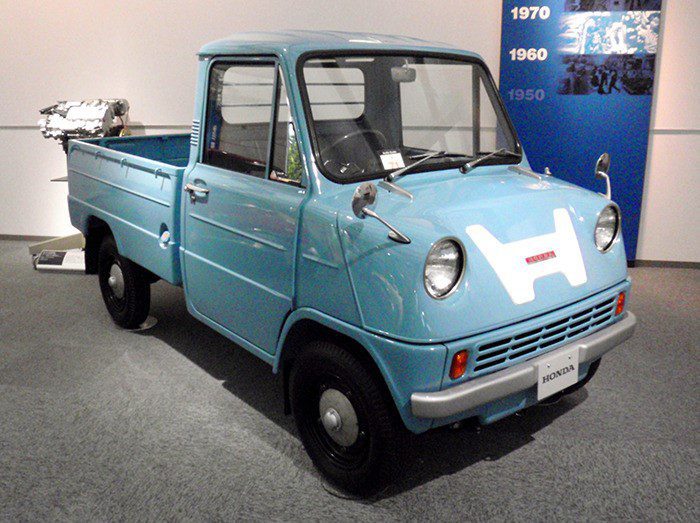 The car managed to produce roughly half that amount of power. This powertrain was really created for the S360 roadster, a sporty automobile that never got manufactured. Honda produced the S500 instead, a model with a massive 500cc engine because the other one wasn't economically feasible.
Now: Honda CR-V Hybrid (2018)
A short while back, the Honda CR-V underwent a facelift, which left us shocked by how extensive the modifications were. Honda completely redesigned its top-selling vehicle rather than simply making minor cosmetic changes to it, breaking away from the design of its forerunner.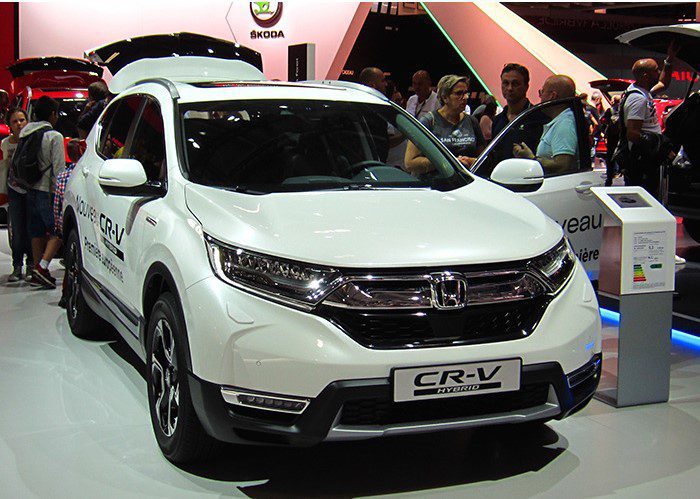 The Honda CR-V from 2018 establishes a new standard for its competitors to match. The fifth-generation CR-V has several surprises in its pocket, including a turbocharged engine that really is standard on all grades save the base LX, with plenty of low-end torque and fuel-efficient construction.
Then: Ford Quadricycle (1896)
Henry Ford's initial effort to create a fuel-powered vehicle brought about the manufacture of the Quadricycle. Angle iron was used to construct the framework, a leather belt with chain drive made up the transmission, and then a buggy chair was utilized as the seating.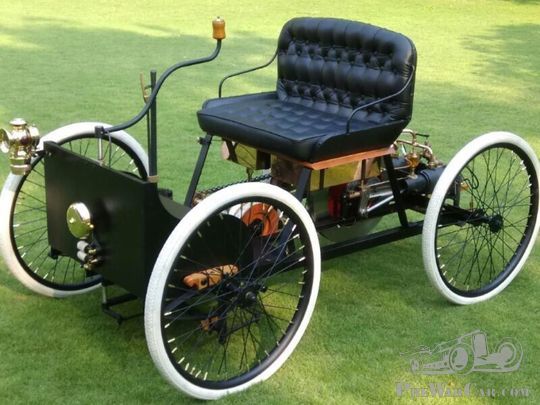 Ford was forced to create his original ignition mechanism. He built a second car out of the $200 he received from selling his first quadricycle. It used readily accessible materials and was as straightforward as Ford could have possibly made it.
Now: Ford Puma (2019)
The prized 1.0L EcoBoost engine in the new Ford Puma is coupled to a 7-speed automated transmission to produce 92kW of power with 170 NM of torque. Its 5.3L/100km fuel economy rating is also quite respectable. The New Ford Puma additionally has Ford's conventional interior.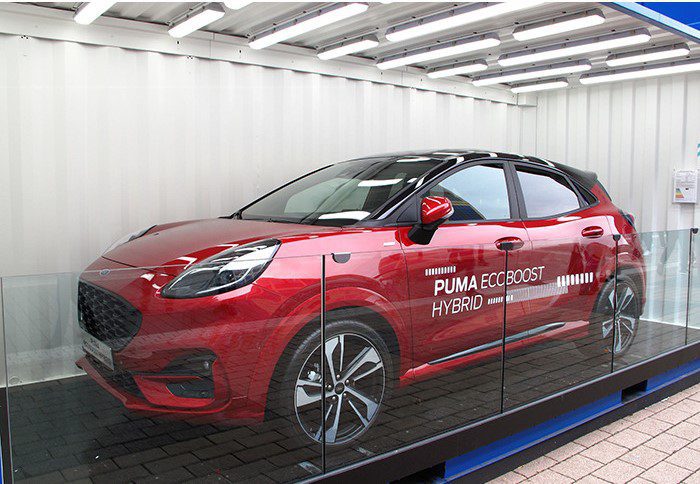 On the forefront of the dash, there is an 8-inch interactive screen. Additionally, there are a number of conventional dials and controls. With the ideal material and color combinations, certain trim levels come with washable, detachable seat covers for your convenience.
Then: Renault Type AX (1908)
Around 1908, the Renault Type AX line was unveiled to the world. Because of its eight-taxed horsepower, the Type AX had also been referred to as the 8CV. This car was manufactured by Renault in panel vans, phaeton, landaulet, roadsters, sedans, pickups, coupes, and tonneau body types.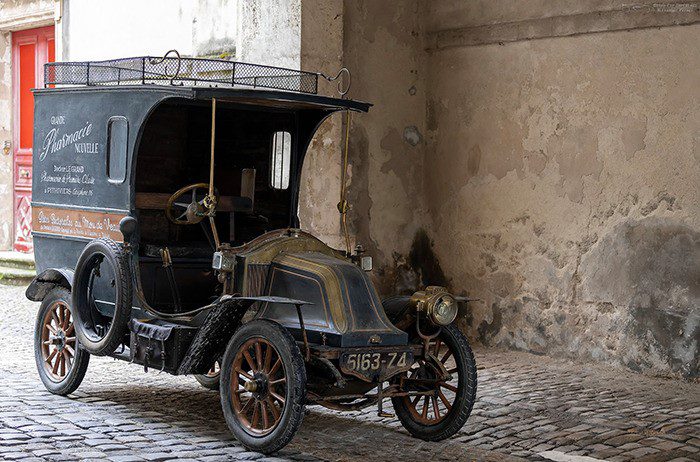 A two-cylinder engine with a 1.1L original displacement that increased to 1.2L during manufacture powered the Type AX. It was often used by cabbies, and if you've seen any old cartoons, you will notice that this model was prominently featured in a number of them.
Now: Renault Arkana (2021)
Competition is something that Renault welcomes. Lately, the French company declared a complete product makeover and a strong commitment to electric cars. Moreover, it aspires to be the market leader in the so-called C-segment. That will make it a formidable competitor for several vehicles.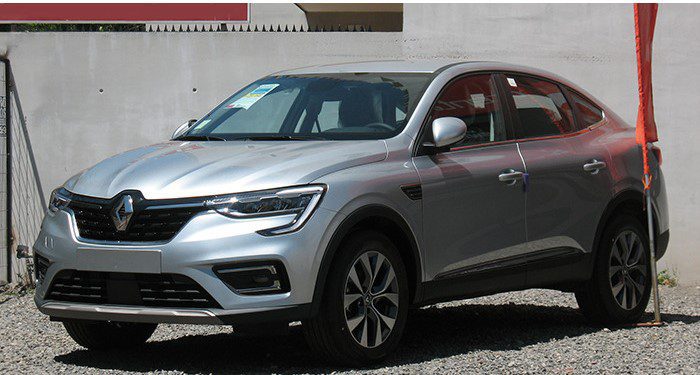 That includes a range from the Nissan Qashqai to the Volkswagen Golf. The Arkana's "full hybrid" engine offers routine electric drive. The cell of the New Arkana E-TECH Hybrid is immediately replenished while the vehicle is being driven; thus, no wire or plug is necessary.
Then: Buick Model B (1904)
The very first automobile with an upper valve engine was the Buick B Model Succession. In addition to having a clone clutch, a reversed transmission, two forward speeds, and another reverse gear, the engine was mounted horizontally inside the chassis.
This car's engine, which had a displacement of 2.6 liters, was estimated at 22 brake horsepower, which translated to 16.4 kilowatts at 1,230 rotations per minute. The Buick B Model also had a 2-door tourer body design with something like a 4 by 5-seater interior.
Now: Buick Envision Premium (2020)
The Envision's understated look doesn't attract much attention. However, its serene interior is something else altogether. Buick is a name that leans toward grandeur, and so the Envision is priced accordingly. Because of this, it has cozy interiors, a reserved appearance, and an excellent infotainment system.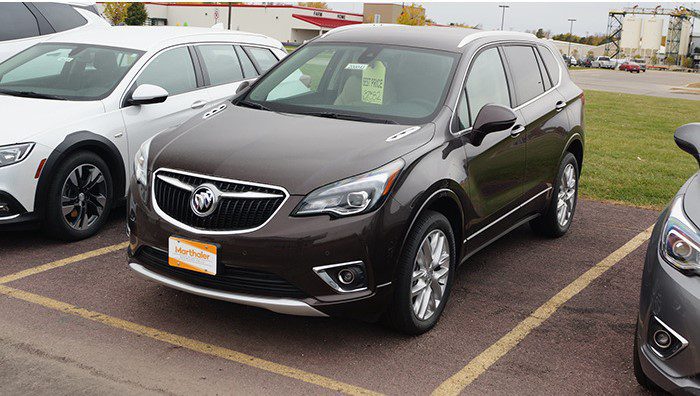 The system is loaded with fantastic features and gets decent gas mileage. There are two four-cylinder engines available for you to choose from. Additionally, the base model has a 2.5-liter engine with 197 horsepower as well as a six-speed automated transmission that can operate both the front wheels and all four.
Then: Volkswagen 2 (1948)
In 1950, the VW Type 2 made its debut. In addition to Transporter, Kombi, Minibus, Microbus, Bus, and Camper, this car is known by numerous more titles and monikers. Many other body types and internal configurations of Type 2 have been made available since its launch.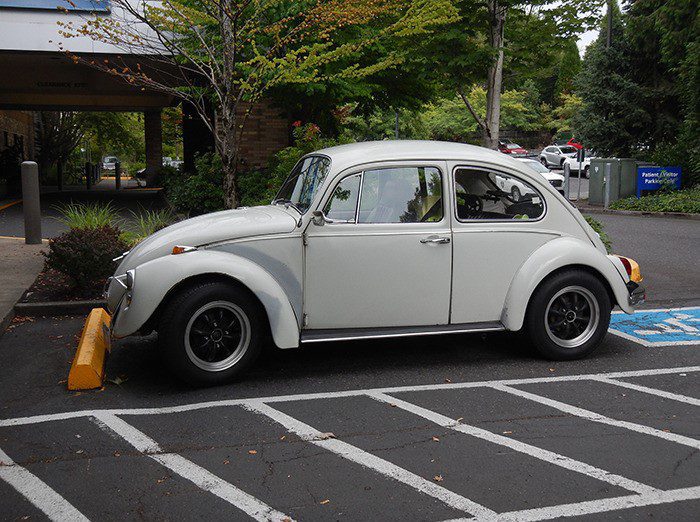 These iterations include models such as panel vans, single- and double-cab pickup trucks, Kombi (passenger + freight), buses, and Westfalia camper vans. Since its introduction, six stages have been used to develop the Type 2, and it was renamed the Transporter or Eurovan with the T4 iteration.
Now: Volkswagen ID.4 (2023)
The 2023 ID.4 SUV is Volkswagen's mass-market electric vehicle. It effectively combines luxury, efficiency, and enough endurance to enable motorists to convert from combustion engines. Versions with rear-wheel drive get one motor and 201 horsepower. This car is both practical and comfortable, which are both enviable qualities.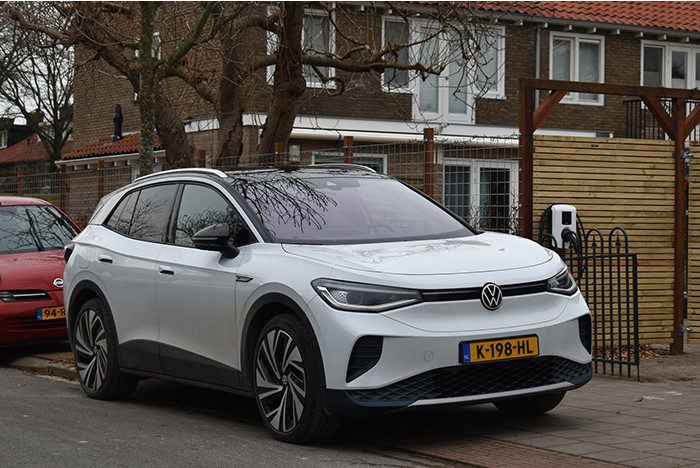 The versions with all-wheel driving add a second motor. Because of this, it increases output power to 295 horsepower. The maximum distance per charge is approximately 275 miles. Also, faster charging is possible with the ID.4 thanks to its built-in DC fast-charging feature.
Then: Porsche 356 (1948)
The first Porsche was manufactured as a two-seat roadster utilizing VW components. Ferry Porsche gave the go-ahead to start constructing the then-latest Sportwagen Type 356 in March of 1958. As you can see, the 356 was a beautiful car with a special design and incredible features.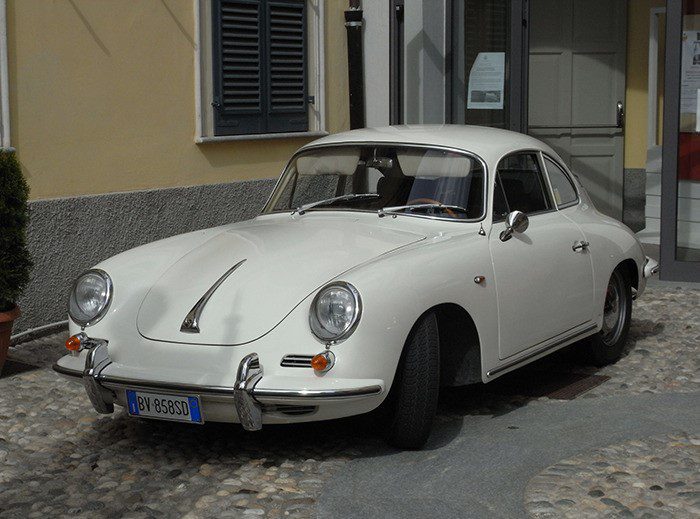 Porsche partnered with Cisitalia to produce automobiles modeled on Porsche concepts using standard Fiat parts. All the components, including the steering, brake systems, suspensions, transmission, clutch, and headlights, came from Volkswagen. That's why there's a vague similarity to the VW Beetle.
Now: Porsche Cayenne E-Hybrid Coupe (2021)
The only cosmetic differences between the plug-in hybrid Cayenne and the standard gas-engine vehicles seem to be the brake calipers and external emblem accents in vivid Acid Green. There is also a charging outlet on the driver's side fender liners. Nothing too out of the ordinary.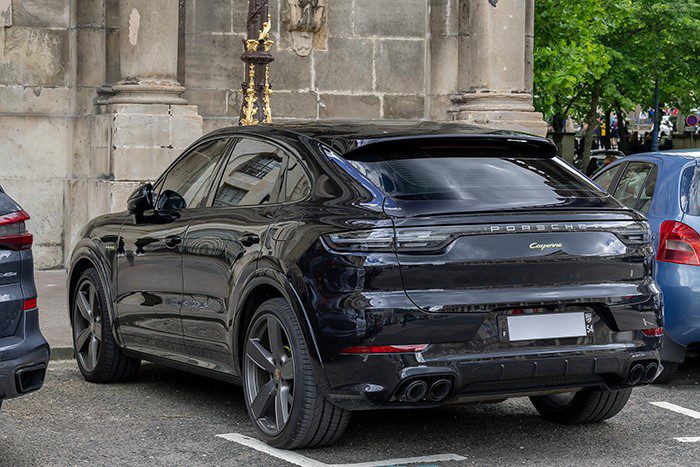 You can replace the neon highlights with black ones if you don't really want them. For the 2021 model year, Porsche boosted the Cayenne E-battery Hybrid's reserve by increasing the power efficiency of the pack. Previously, it had 11.3 kWh accessible for propulsion, but it now has 14.3.
Then: Benz Patent_Motorwagen (1887)
For the Benz Patent-Motorwagen No. 1, Karl Benz received a patent from the German imperial patent office on November 2, 1886. This car was meant to be driven by an internal combustion engine and is considered to be the first motor car in history.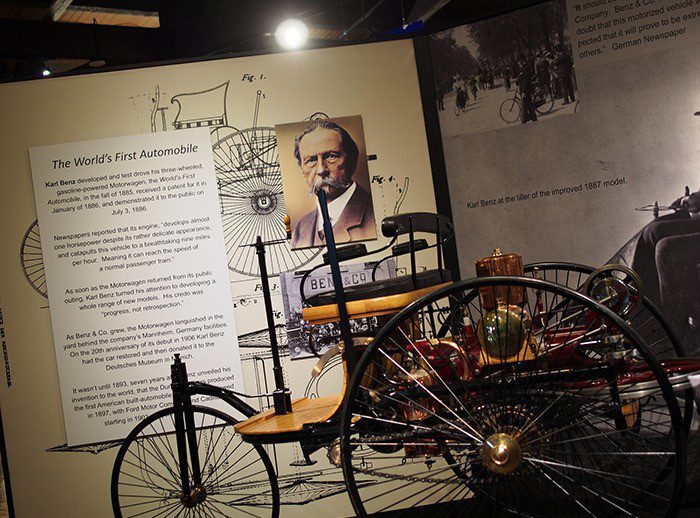 Though this new engine generated 500 watts (23 hp) at 250 rpm, subsequent studies by the University of Mannheim later revealed it was also capable of producing 670 W (0.9 hp) at 400 rpm. Interestingly, it weighed only around 100 kg, which judging by this picture, is actually very believable!
Now: Mercedes-Benz EQS (2022)
The marque's bright electric future is represented by the 2022 Mercedes-Benz EQS car. Its slender shape glides through the air with ease for maximum effectiveness, and its opulent interior flaunts luxurious furnishings and cutting-edge technology for that all-important awe effect.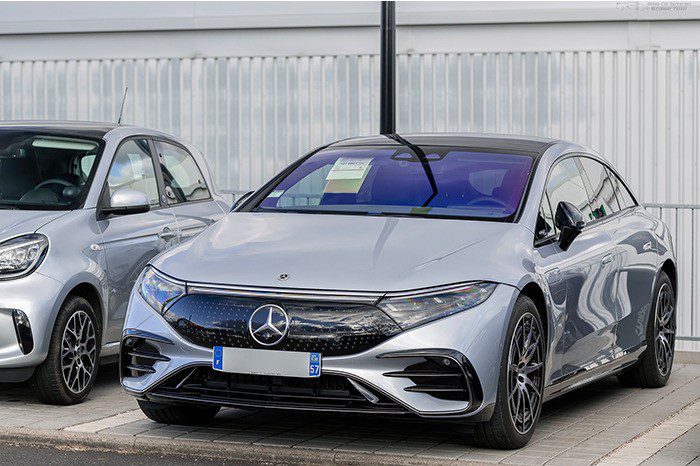 The glass-covered Hyperscreen dashboard makes all of its fancy dials and features clear. It is available with either a 516-hp all-wheel-drive system or a 329-hp rear-drive powertrain (EQS450+) (EQS580 4Matic). This car makes use of a huge 107.8-kWh battery with a maximum distance of 350 miles.
Then: Nissan Datsun Type 16 Coupe (1937)
Throughout the 1930s, Japan created a little car called the Datsun Type 16. It became available in a variety of chassis designs and featured a side valve engine rated at 16 PS (12 kW). There was only one outward difference between the Datsun 16 and the Type 15.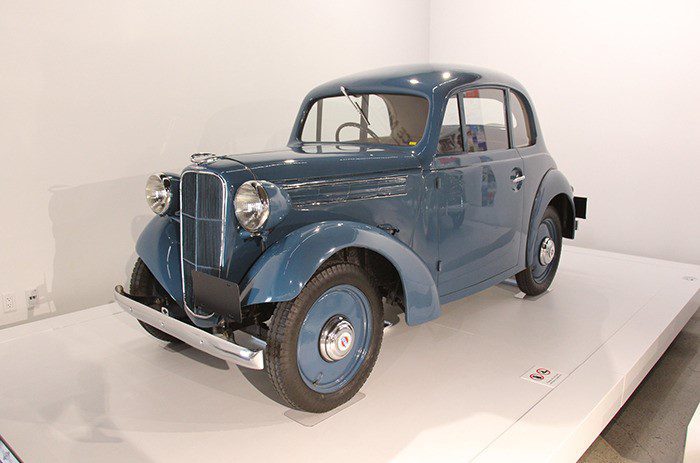 The difference was some trims on the hood and new versions of the Datsun emblem and hood mascot. Additionally, the interior of Type 16 was considerably smaller than that of Type 15. That said, it still shared mechanical parts with the Datsun Type 15 that came before it.
Now: Nissan X-Trail (2021)
Almost a year after its Rogue equivalent was introduced in the United States in June 2020, the 4th gen X-Trail, with the model code T33 debuted on 19 April 2021. It did so at Auto Shanghai in China and became available for purchase on the same day.
Further, with the second row of seats in position, the boot's storage space is assessed at 560 L, a 5 L drop. This version integrates the 2nd gen e-Power series hybrid powertrain with the 1.5-liter, three-cylinder VC-Turbo engine with different compression proportions for the e-Power model.
Then: Mitsubishi Model A (1917)
The Mitsubishi Shipbuilding Company produced the Mitsubishi Model A in 1917. The car was Japan's first series production vehicle, and the idea for it originated from Koyata Iwasaki, the fourth chair of the company and nephew of the company's creator Yataro Iwasaki.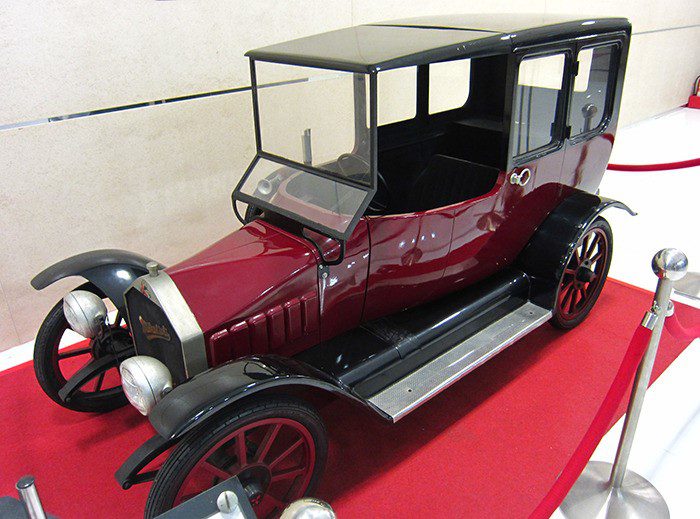 He realized the great promise of motor transport and the vital role it could play in Japan's economic growth. The Model A was dependable, luxurious, and a display of Japanese workmanship. That's largely because it was designed as a luxury car for high-ranking public officials and chief execs.
Now: Mitsubishi Eclipse Cross (2021)
Though the Japanese automaker would introduce a revamped Eclipse Cross for the 2022 calendar year, the 2021 Mitsubishi Eclipse Cross has indeed been brought over from the 2020 model year without any alterations. This is mainly seen with the 1.5-liter, 152-hp turbocharged engine that remained the same.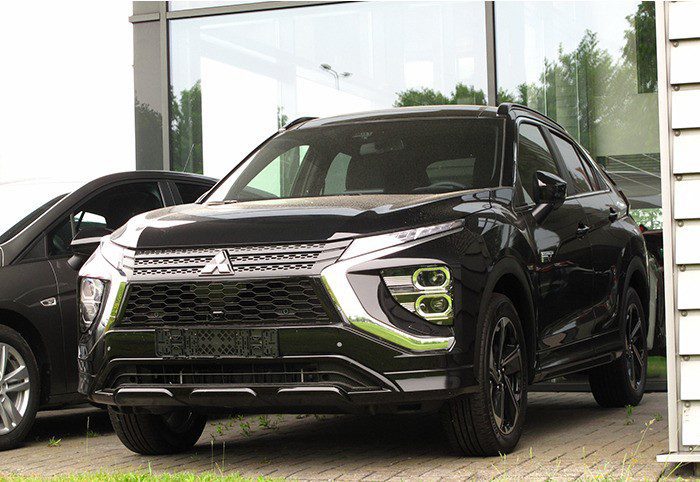 There are a total of five grades offered, all of which come as standard with FWD and provide AWD as an alternative. The Mazda CX-5, Subaru Crosstrek, and Honda CR-V are just a few of the competitors that the Eclipse Cross has to face in the market currently.
Then: Volvo OV4 (1927)
On April 14th, 1927, the very first Volvo automobile in mass production rolled out of the Lundby facility in Gothenburg, Sweden. 'OV4' was the name given to this vintage open automobile with four cylinders. The engine could generate 28 horsepower at 2000 rpm.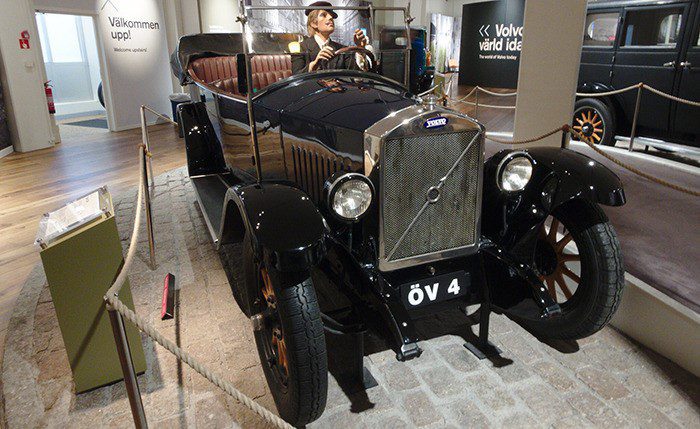 The single-color option for the fuselage was dark blue. The car was constructed onto an ash and beech framework and coated in a metal sheet. It's also occasionally referred to as "Jakob" since one of the ten models made in 1926 was given that nickname.
Now: Volvo XC90 (2019)
The 2019 Volvo XC90 features a striking, sophisticated style and design with a roomy, lovely cabin. It also has three four-cylinder engines, including one assisted by a battery system and two electric motors. These are just as powerful as their six-cylinder rivals.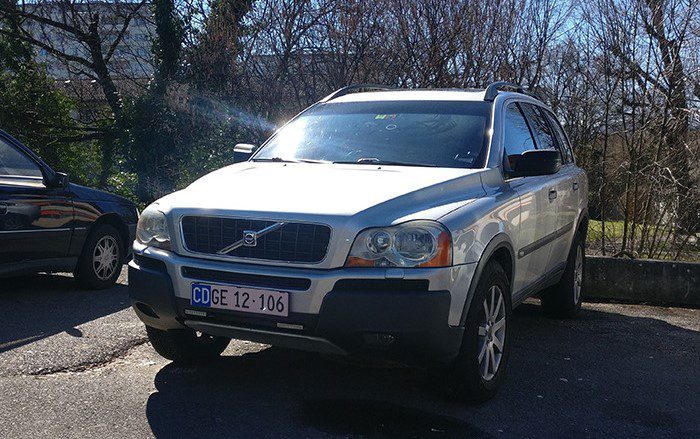 Every version has four-row seats, warmed washer jets, a 12-volt connector in the luggage compartment, and improved infotainment software. A Harman/Kardon superior sound, GPS, sun blinds inside the rear side windows, as well as a customized dash and upper door paneling, are also available in higher trim levels.